What a time to be alive. The Coronavirus (COVID-19) has taken over the world and completely altered our daily life. All of us have been ordered to stay at home to stay safe. Maybe, like us, you're feeling a little bit scared and confused right now, and maybe you're unsure how you can still support local businesses. Even though you can't go out to eat right now, a lot of restaurants are still open and offering takeout and home delivery options. This is part of a series of take-away guides in Scandinavia. We hope it helps make this time of quarantine a little tastier for you!
This guide is no longer being updated since restaurants in Denmark have been allowed to reopen. Check out our Aarhus city guide for a full list of the best restaurants.
Support Your Favorite Local Restaurants!
Restaurants are struggling to survive right now. They have employees and rent to pay, and hardly any income. If we don't support them today, we might not have them around tomorrow. That's why takeout is the new eating out! You can support your favorite local restaurants, and also eat better food at home. This list is compiled by our friends at the wine bar Reduktivt in Aarhus. Make sure to give them a follow on Instagram.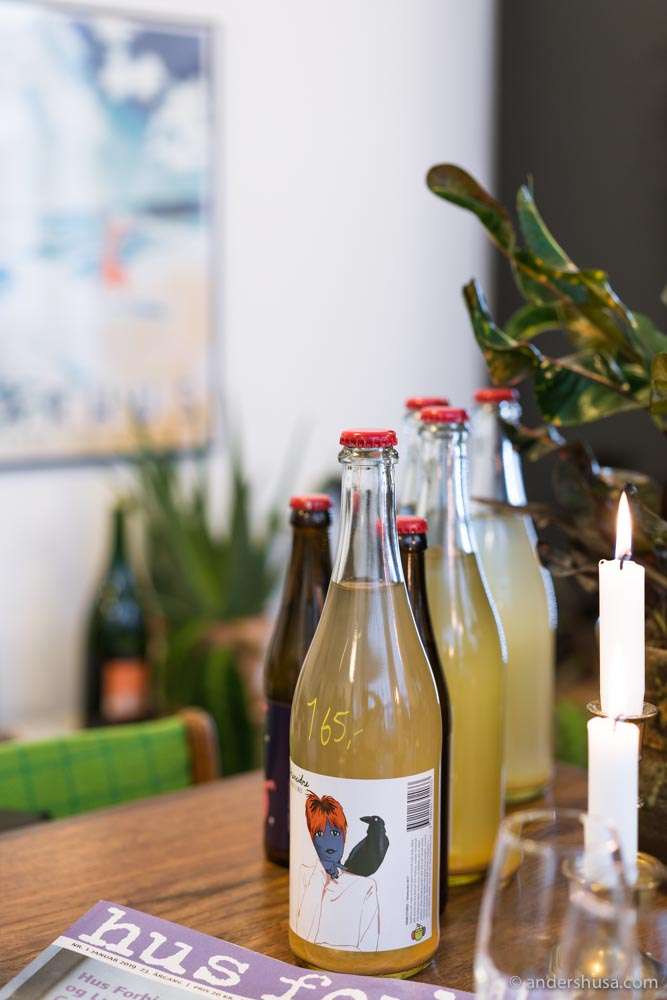 Aarhus: Take-Away & Delivery Food
ATRIUM
The sister restaurant of Michelin-starred restaurant Gastromé is serving elevated take-away! Choose from Atrium's à la carte options like coq au vin or veal, or pick a two or three-course menu (both offered for less than 300 kroner). Available for pick-up Tuesday-Saturday from 5:00 pm to 7:00 pm. Click here to order.
BARDOK
Aarhus' craziest and buzziest restaurant, Bardok, is doing take-away! With inspiration from all over Europe, you can get some pretty unique dishes that you might never have experienced before. Click here for the menu. Available Tuesday-Saturday, pick up from 6:00 pm. Email [email protected] to order.
HÆRVÆRK
Hærværk is absolutely one of our favorite restaurants in town. Like everyone else, they are of course struggling in these times, but instead of closing down, they decided to do take-away with the same organic and local perspective that they have in their restaurant. They offer a 3-course menu for around 200 kroner – it's extremely cheap and absolutely delicious! Available Tuesday-Saturday. Click here to order.
IL LOCALE
Pizza is a really popular take-away food. One of our favorite pizza joints in Aarhus is called Il Locale, and is owned by a lovely couple, Stine and Jakob. They make such delicious sourdough, New York-style pizza that you'll want to eat two pizzas yourself! Try the one with topped with tomato sauce, burrata, and fresh rosemary – you won't regret it. Open daily from 4:00 pm to 9:00 pm (and from 12:00 pm Thursday-Saturday). Click here to order.
JUMBO
For groceries, loaves of bread, pastries, coffee beans, and sourdough pizza kits for you to make at home, Jumbo is your place! Open Tuesday-Sunday from 9:00 am to 4:00 pm. Click here to order.
MIG & ØLSNEDKEREN
What's normally a very nice bar has been, for the moment, turned in to a bottle shop with a huge selection of nice beer. Check their Facebook page for an updated list of available beer cans. Delivery is also available. Enjoy it in the sunshine!
LA CABRA
Our favorite coffee shop and bakery in Aarhus is still open for take-away. La Cabra is our go-to spot for the best cardamom buns and almond croissants in town. Open daily from 9:00 am. Delivery is also available. Click here to order.
PIZZA PROPRIA
Another one of our favorite pizza spots in Aarhus is still open for take-away! They have lots of creative flavors, including one topped with four cheeses (fior di latte, taleggio, gorgonzola, mascarpone) and truffles! Available for pick-up daily from 5:00 pm to 9:00 pm. Click here to order.
PONDUS
While René & Louise wait to open up the new edition of Substans, they are doing take-away from its sister restaurant, Pondus. Treat yourself to some comfort food made with delicious local ingredients! Available Tuesday-Sunday from 2:00 pm. Click here to order.
Se dette innlegget på Instagram
REDUKTIVT
Craving natural wine? Aarhus' finest natural wine bar is here to help satisfy your thirst during lockdown. Whether you're looking for bubbles, juicy orange wine, or a funky red wine, Reduktivt has something for you. Drop by in person, or browse their webshop! Click here to order.
Se dette innlegget på Instagram
STILLER'S COFFEE
You can still get take-away coffee from Aarhus' most award-winning barista, Søren Stiller Markussen. Open Monday-Friday from 9:00 am to 5:30 pm.
S'VINBAR
Sabina from S'vinbar has opened up for take-away bottles in her wine bar, and is even offering discounts on selected bottles. So if you like big and classic Burgundy, this is for you! Check their Facebook page to see opening hours and available bottles.
Gift Cards, Donations & Future Reservations
If you want another way to support our restaurants during this time of crisis, consider purchasing gift cards for future use. The restaurants will get the money now, and you can treat yourself to a nice meal when life is normal again. If you have a reservation now, maybe postpone it instead of canceling. Stay safe out there everyone – and please remember to wash your hands, and practice social distancing.
Did we miss any of your favorite restaurants offering takeout? Feel free to comment below so we can consider adding them to the list!
Follow Us on Social Media

YouTube
Anders Husa & Kaitlin Orr

Instagram
@andershusa
@carnivorr

Facebook
Foodie Stories by Anders Husa
Carnivorr
Follow Us on Social Media

YouTube
Anders Husa & Kaitlin Orr

Instagram
@andershusa
@carnivorr

Facebook
Anders Husa & Kaitlin Orr

Join Our Food Community
The Hungries
Become a Patron!