Sponsored by Tine
Burger bars have popped up all over Oslo the last couple of years. One of my favorites is Burger Joint at Aker Brygge because they use quality ingredients. BJ serves real burgers, juicy and greasy, that you eat with your hands. This place used to have the famous foie gras burger, the Fifth Taste, which was incredibly good! Unfortunately, someone decided to target this specific restaurant in Oslo to get the foie gras removed from the menu. I recommend this article if you want a more balanced perspective on foie gras production.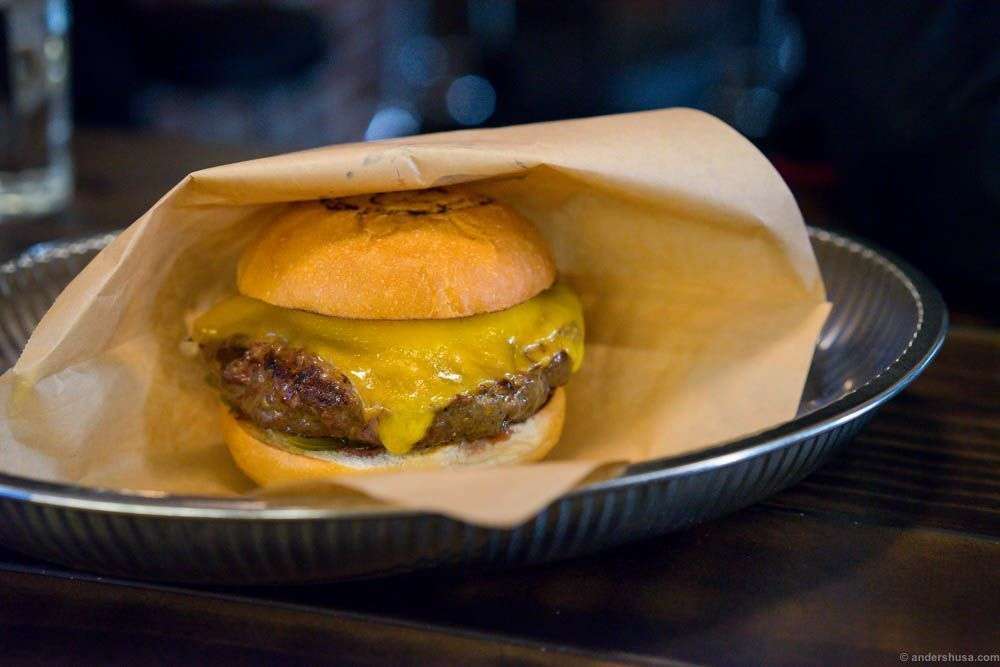 Last month I was approached by an agency representing Burger Joint and Norway's biggest dairy producer Tine. They wanted me for a burger competition, as a part of a marketing campaign to advertise their new goat milk sour cream "Lettrømme fra Nord". I accepted because I like Burger Joint. However, faith wanted it differently, and I was stuck in Paris on the day of the competition. My attempt to send an assistant, Joachim Anker-Karlsen, also failed as he got sick. The other contestants were Helle from Helles's Kitchen, Tjodunn from Smaken av Oslo, Julie from Julie's Matblogg and Suzanne Aabel.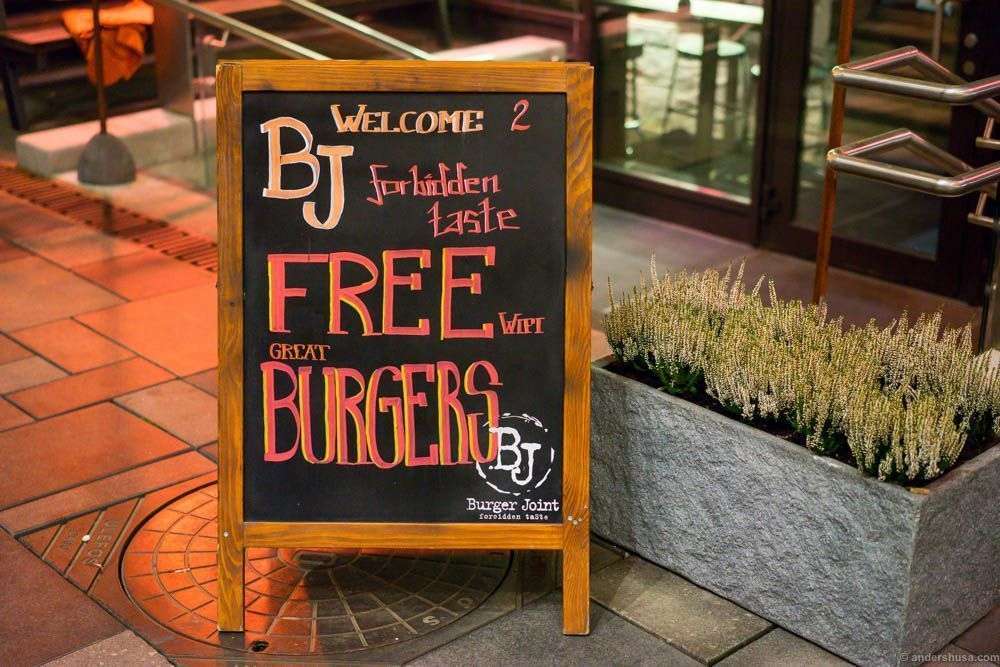 To no surprise, I would say, Helle won the competition. In hindsight, I realize I never stood a chance if I had attended, because Helle wins all cooking competitions out there! It is very well deserved. Helle writes one of the most interesting food blogs I know of. She produces an impressive amount of content every day, spanning from recipes to travel reports and restaurant reviews. I am impressed by her tempo, combined with a great quality in writing. Lucky for me, I got to test the winning burger at least!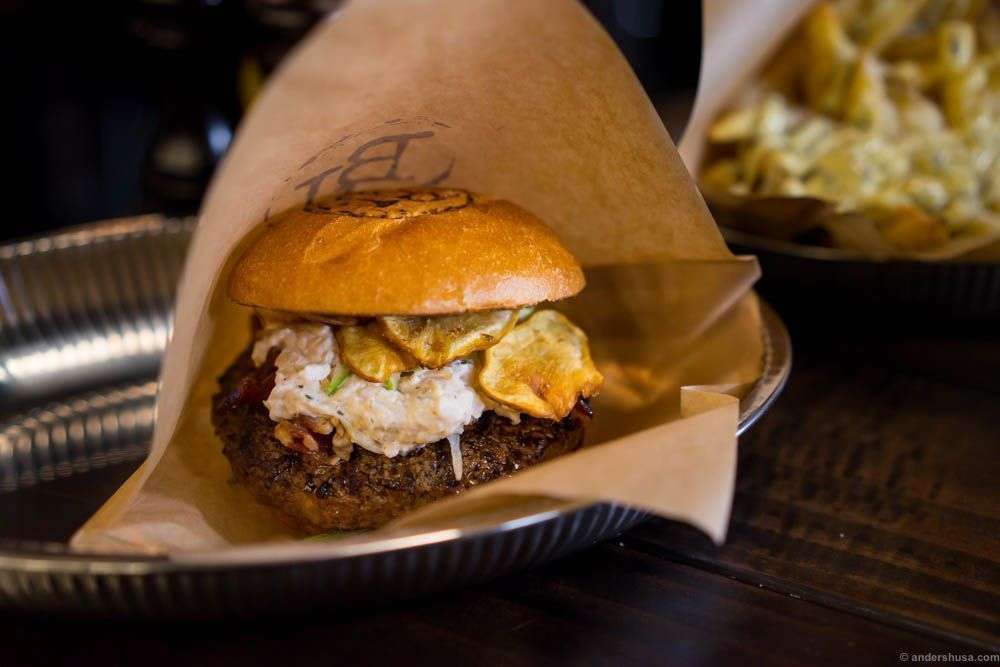 Helle was inspired by her recent visit to the traditional Danish restaurant Schønnemann in Copenhagen. This place is high up on my to-visit-list, and I reckon I will go there in January next year. Can you believe restaurant Noma celebrate their annual Christmas party at this place? The perfect Danish Christmas burger by Helle consists of a cream made with Tine's sour cream & apples and onions cooked in bacon fat. To further enhance the flavors she added more bacon (more bacon is always right) and a dried mushroom seasoning. She generously topped it with deep-fried Jerusalem artichoke chips for that crunchy texture.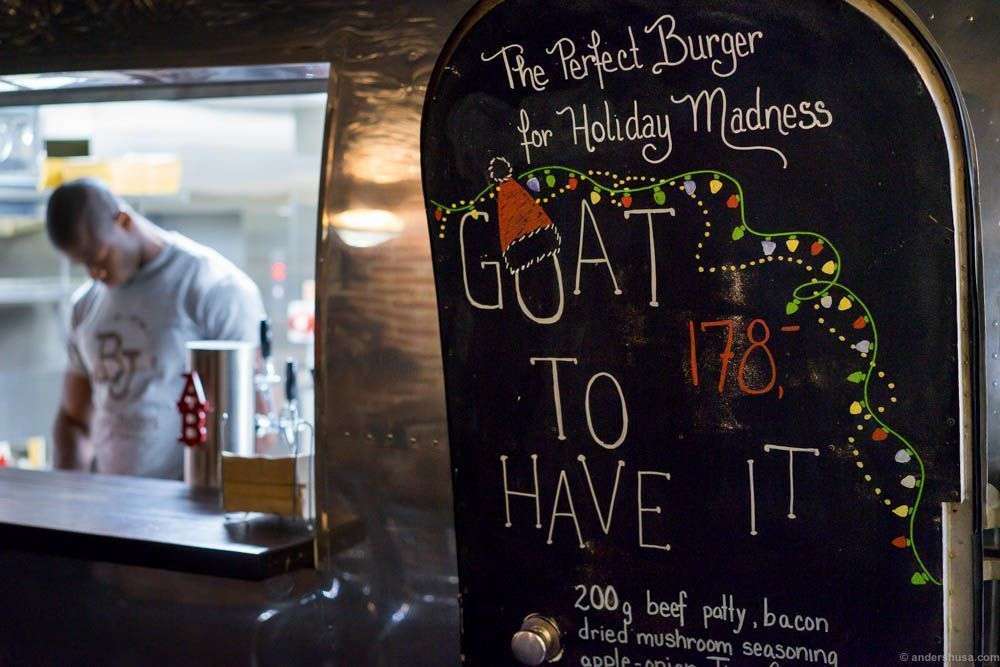 You have to try this burger in December! It is only for sale this month, and then it is gone forever. Pair it with a strawberry or chocolate milkshake made with the best ice cream in Norway from Kulinaris. Make sure you also order the fries royale which are deviously good. Truffle mayonnaise and parmesan cheese you say? Take my money. The fries are properly crispy and don't get soggy during the meal.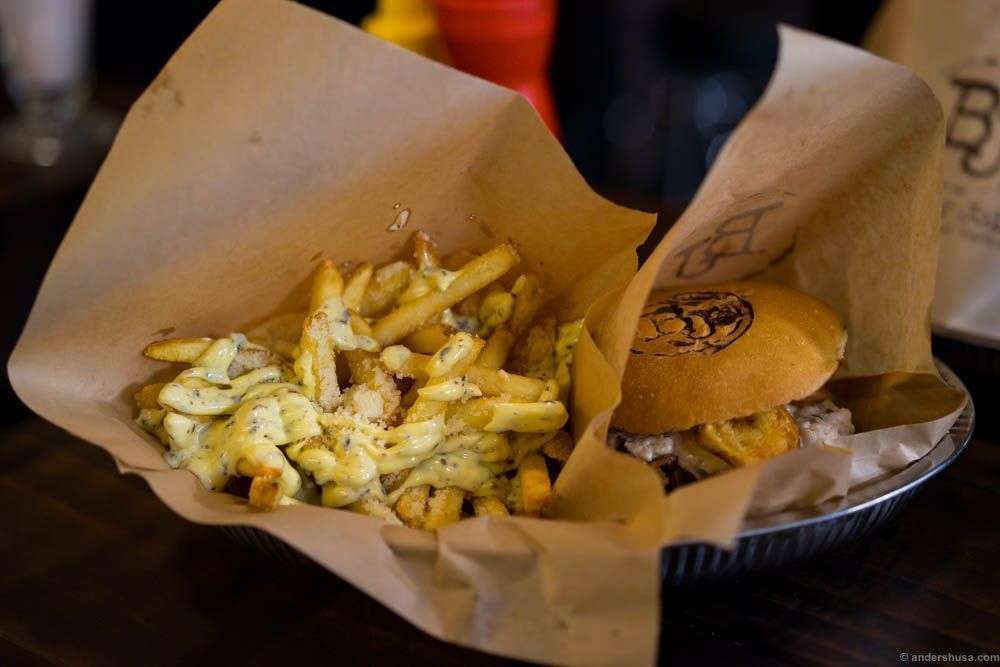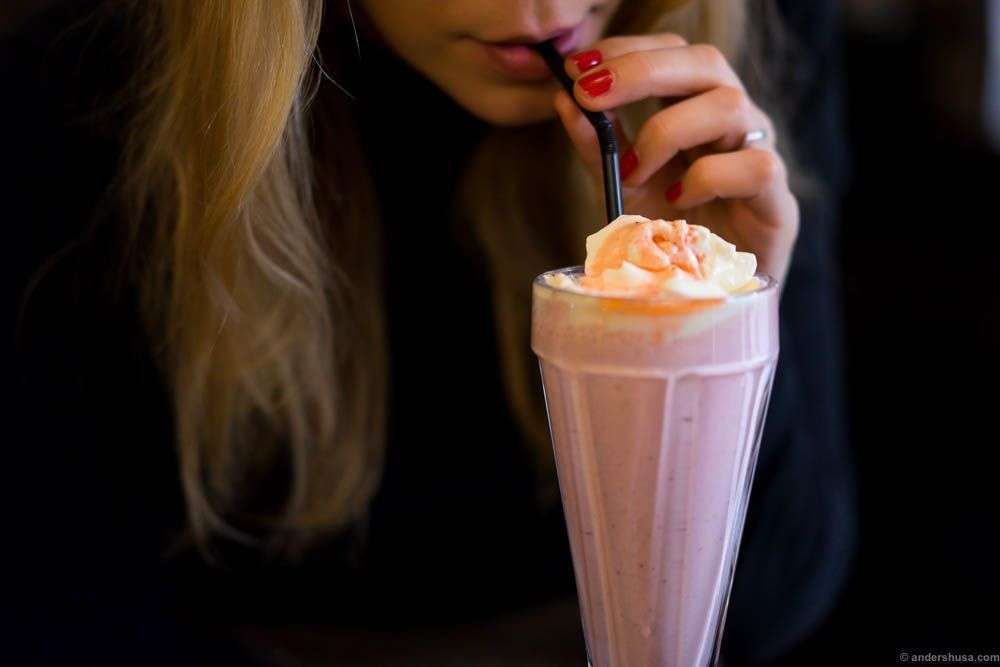 Here is a conversation between me and Hedda in the joint:
ANDERS: Did you just order a five-dollar shake?
HEDDA: Sure did.
ANDERS: A shake? Milk and ice cream?
HEDDA: Uh-huh. Kulinaris ice cream!
ANDERS: It costs five dollars?
HEDDA: Yep.
ANDERS: You don't put bourbon in it or anything?
HEDDA: Nope, but you can. That's five dollars more.
Did you get to try Helle's burger yet? Feel free to leave a comment below what you think.
Disclaimer
This restaurant visit was sponsored by Tine. I received no monetary benefits and they had no influence on the content of this article.