Sponsored meal by Concept Restaurants
Delicatessen is probably one of the better restaurants in Oslo that almost everyone knows of, especially the Grünerløkka location. Since 1999 they have served consistently good Spanish tapas from the cozy venue with large windows facing out towards the southern parts of the river Akerselva. If someone asks me for good tapas in Oslo, this is where I send them. Delicatessen is always a safe bet if I'm in doubt of which kind of restaurant the person is looking for as well. It has become one of the regular spots for my parents when they are in town. In 2011, Delicatessen opened a second location at Majorstua and in 2013 Delicatessen Aker Brygge became the third tapas bar of co-owner Rodrigo Belda.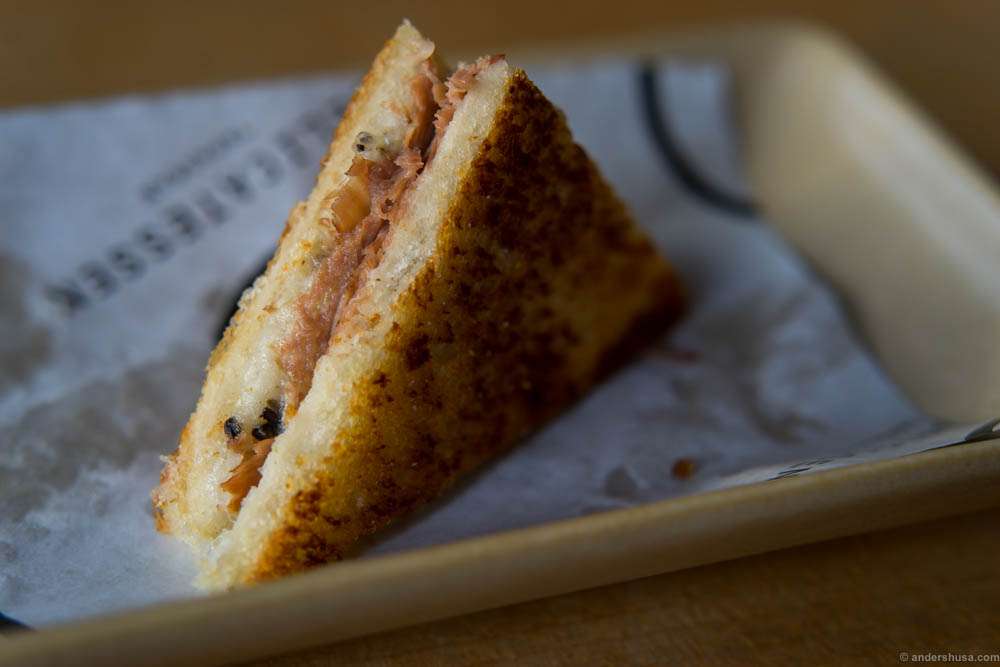 Delicatessen Grünerløkka
First stop was the original venue of Delicatessen Grünerløkka, of course. We met Markus and Elisabeth from Rescue Juice in Søndre gate 8 at 12.00 sharp. They had just delivered never-ending power to a few other restaurants in Oslo. We had to make a plan for the day and figured 3-5 dishes per restaurant would be sufficient in order to cruise through the day neither hungry nor starving. Just perfect. We had to ask Rodrigo for recommendations, though, because each of the Delicatessen restaurants have some unique dishes. These are developed by the head chef at each respective place. Other dishes are classics, which you'll find at all restaurants and the third category is variations of the same dishes. At Grünerløkka we had to try the bikini and the sliders!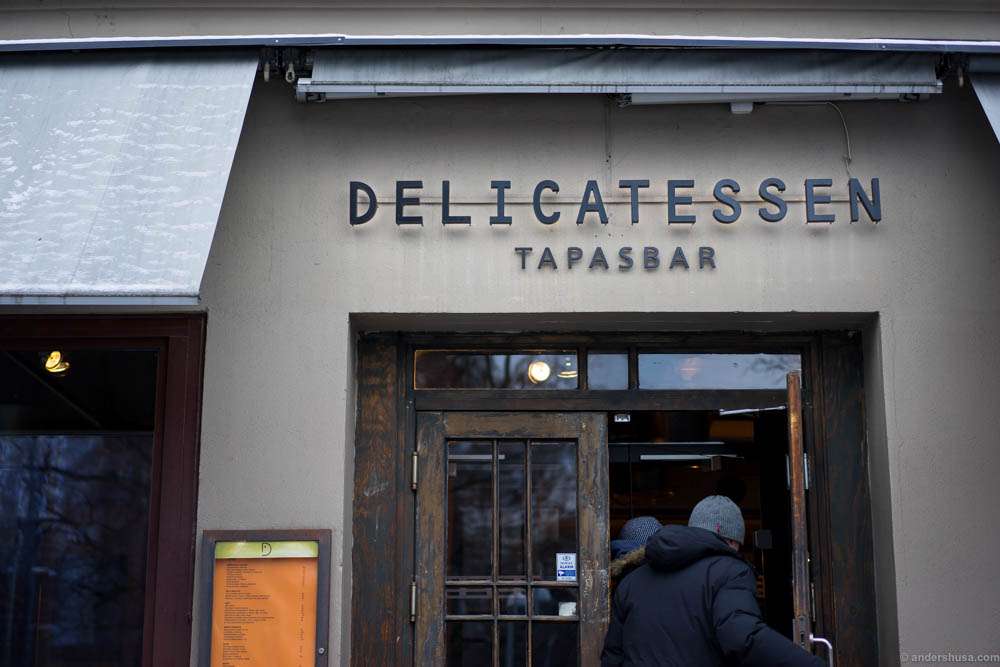 Since we were here so early we got two big tables for the four of us. The restaurant was quite empty at this hour but started filling up by the time we left. The only downside to Delicatessen Grünerløkka on a busy day is that it can be hard to get a table and if you get one you might have to settle for a very small table for a lot of people. That can be challenging when you're having a lot of dishes, as you normally do with tapas. Delicatessen doesn't accept bookings after 16.00 on weekdays. Evenings and Saturdays are drop-in only. No wonder they needed more locations to satisfy the Oslo peoples' hunger for Spanish flavors!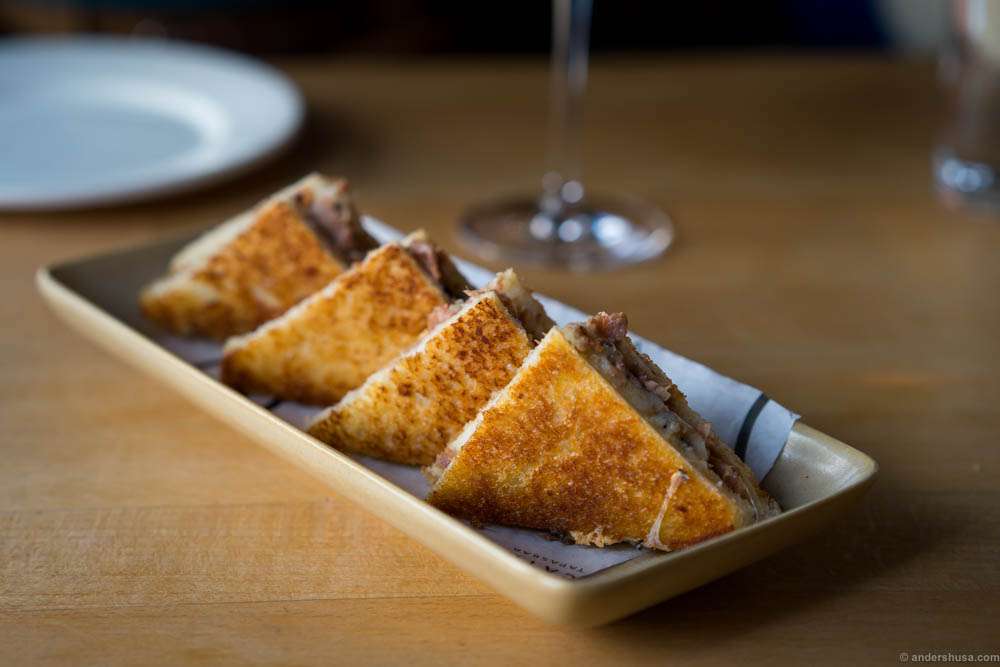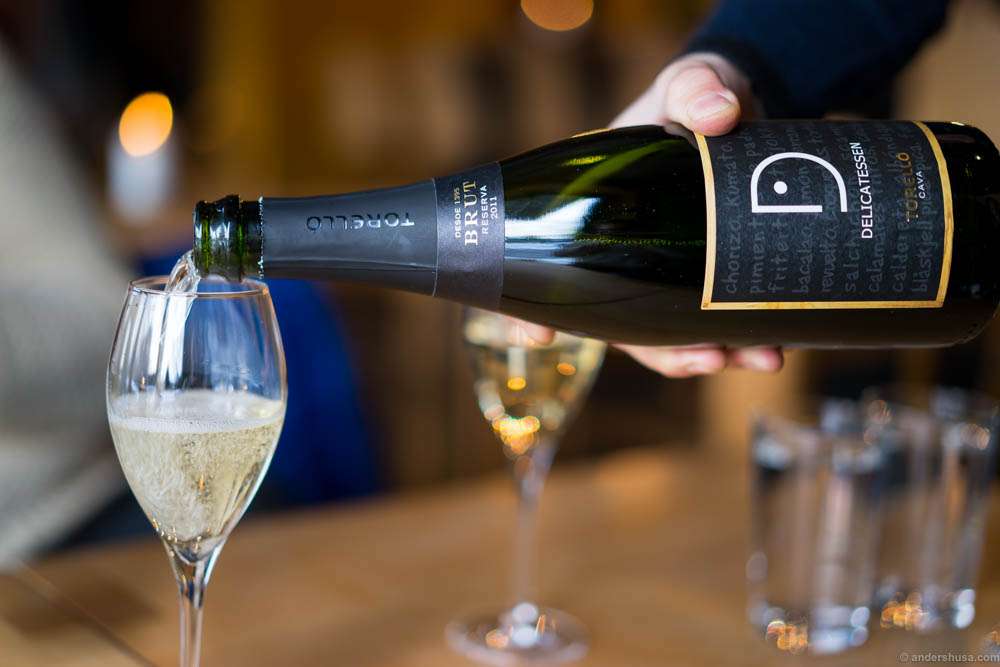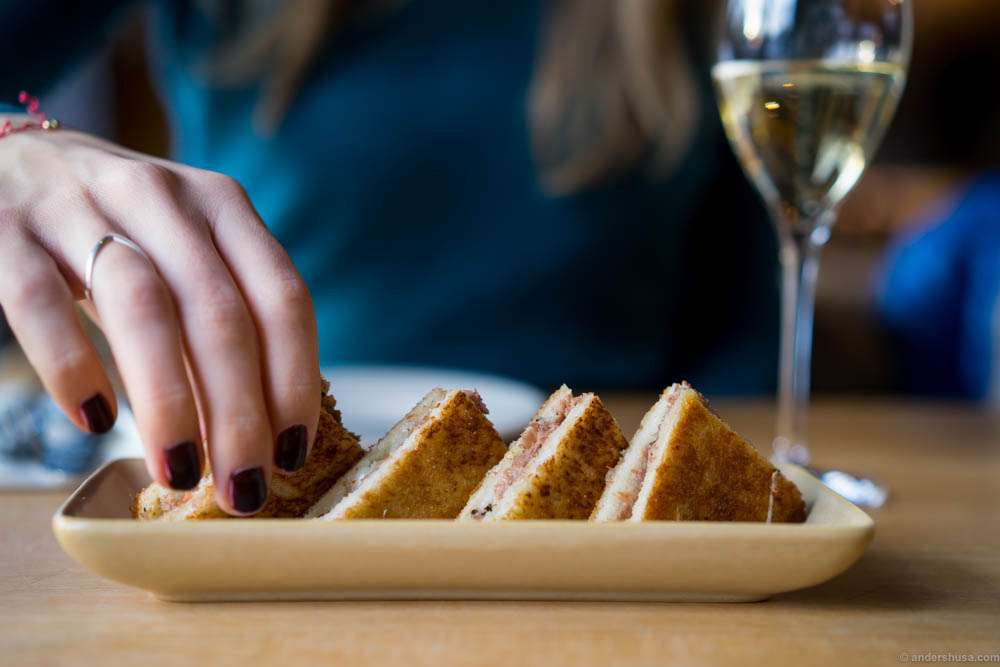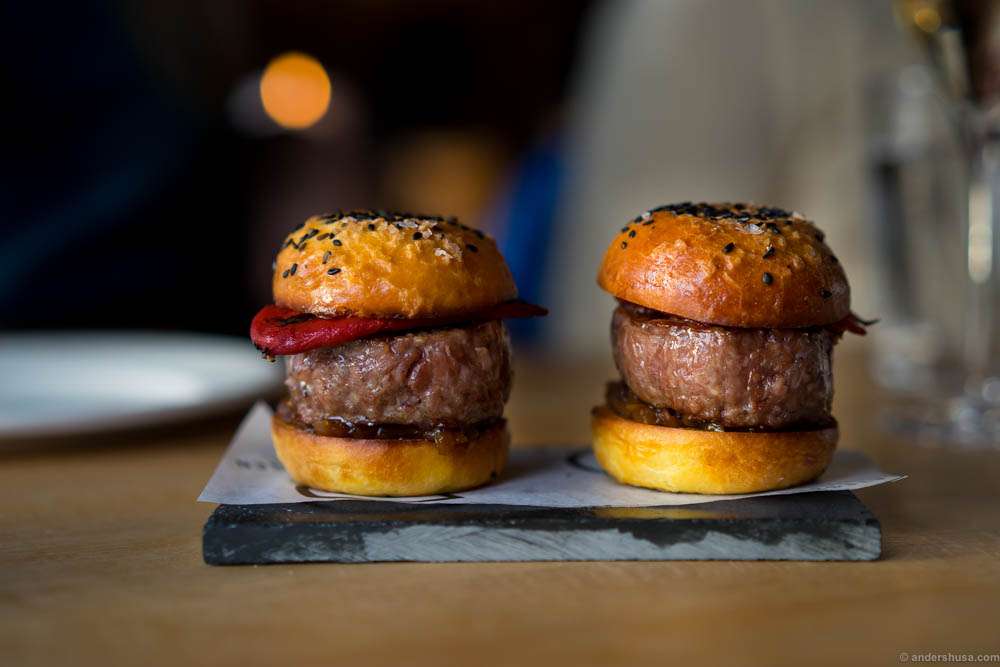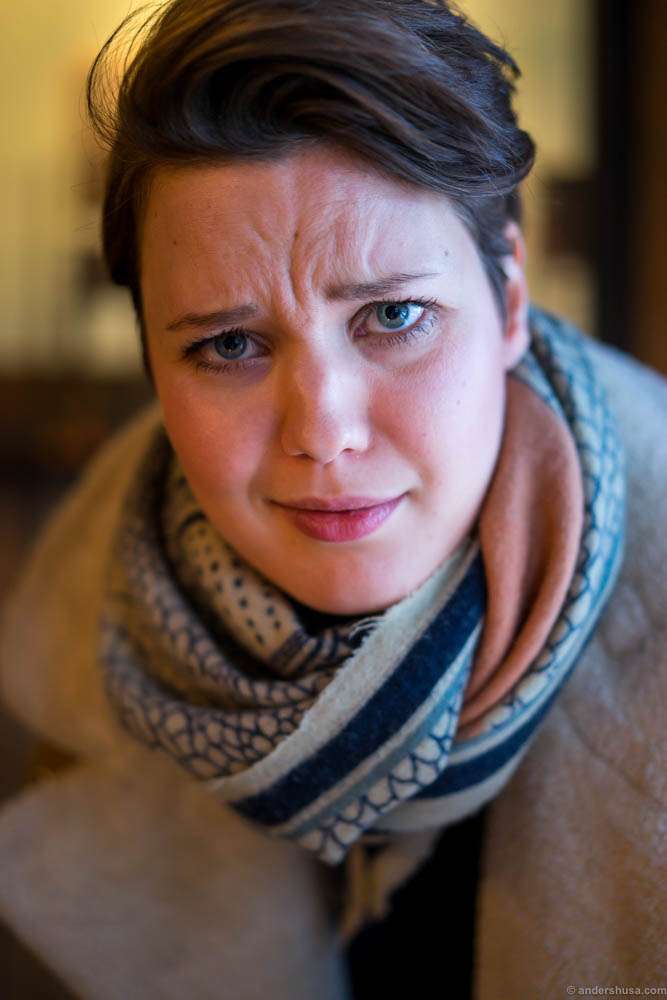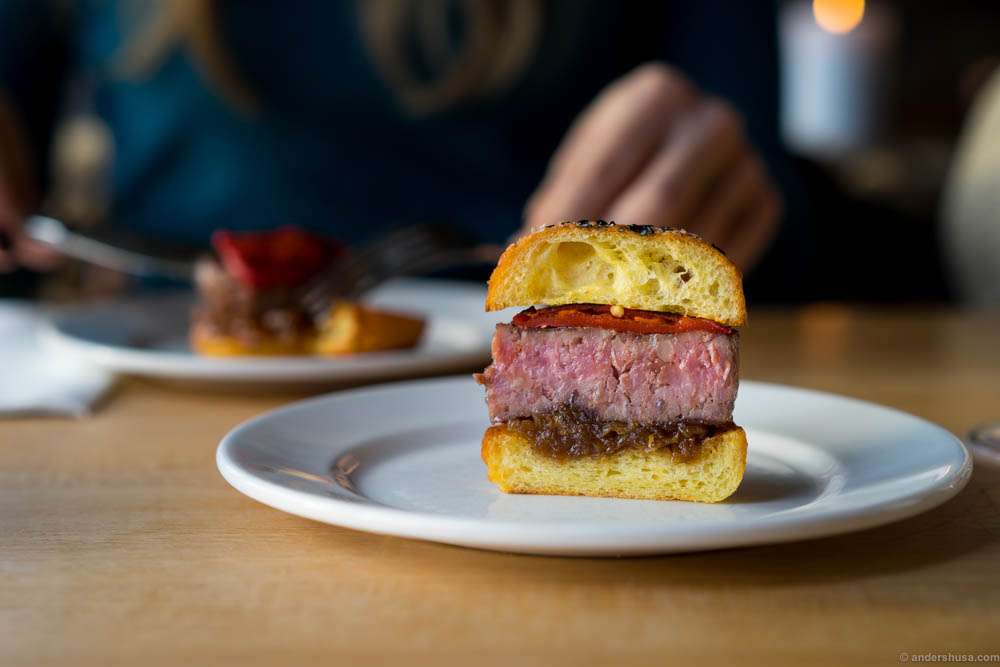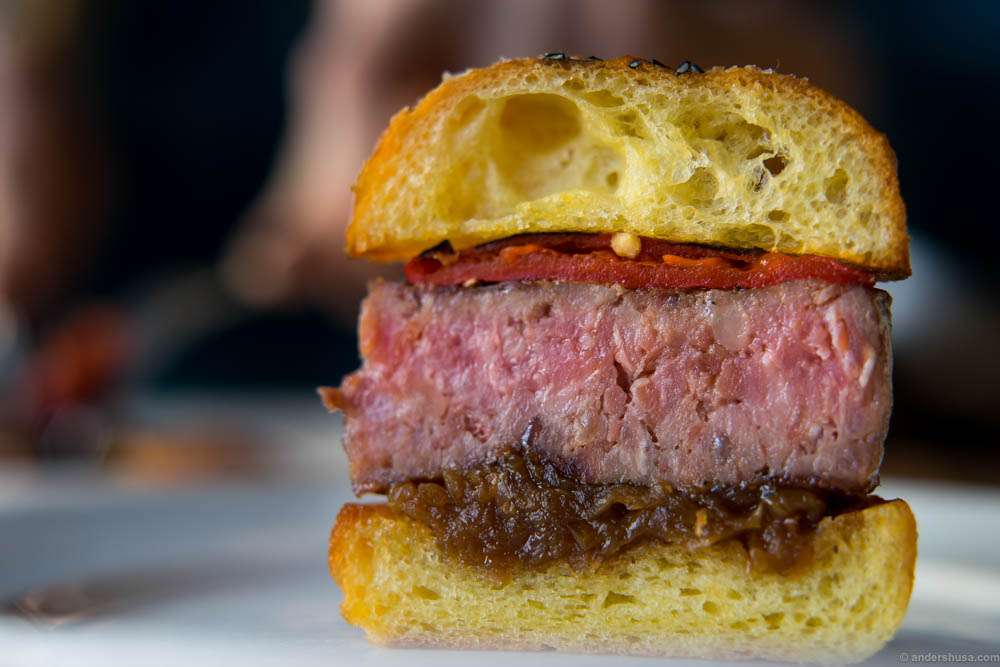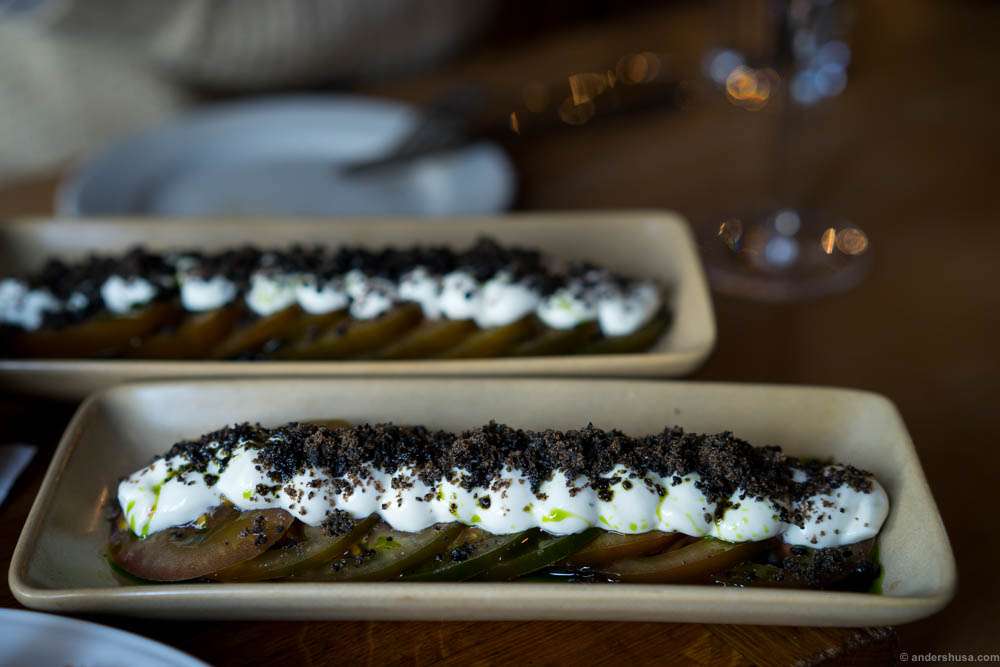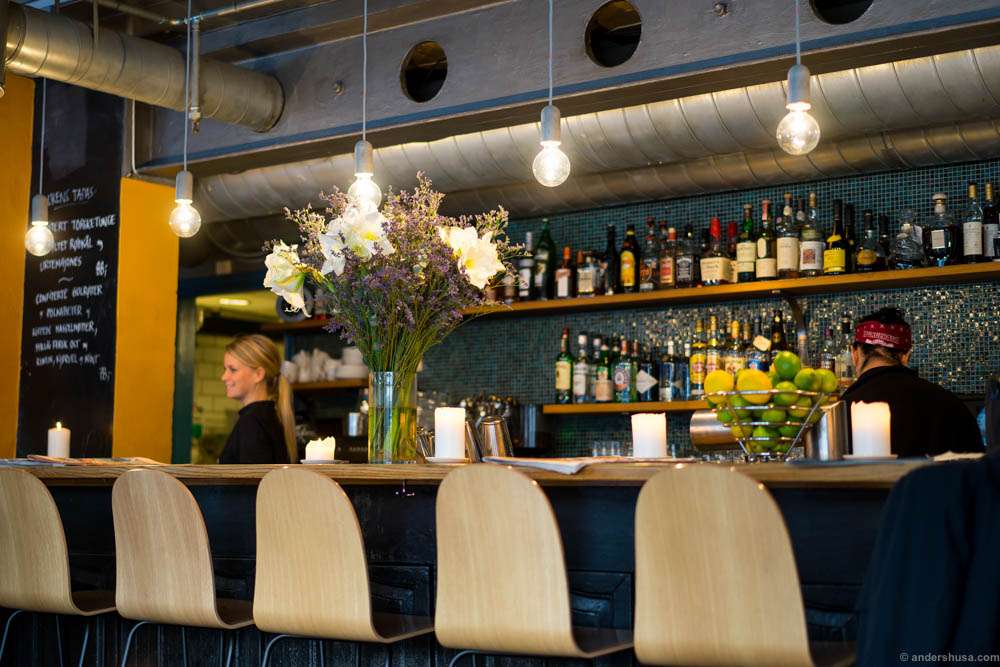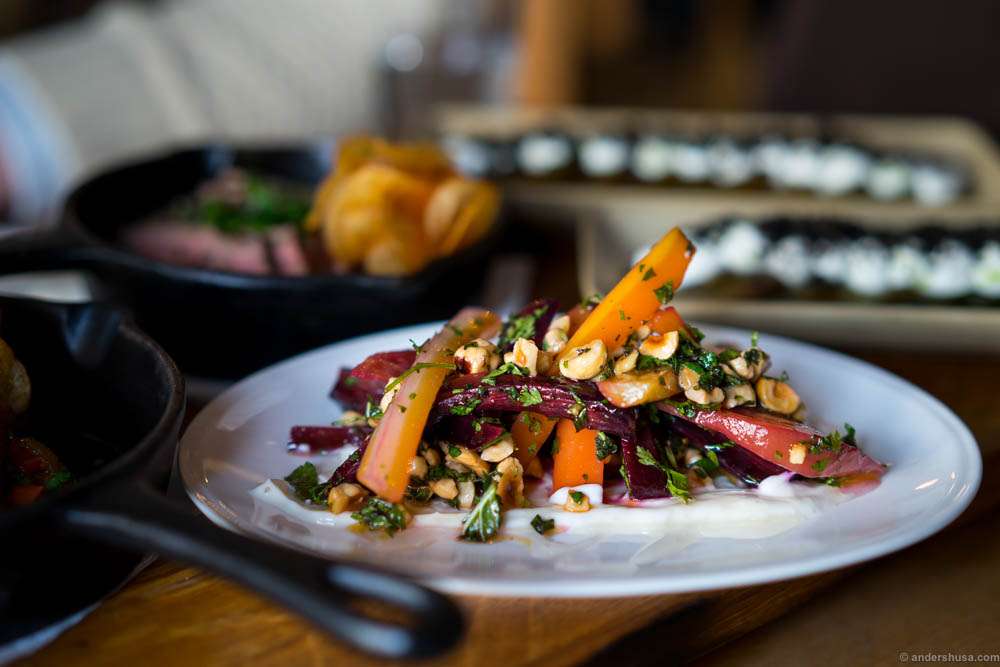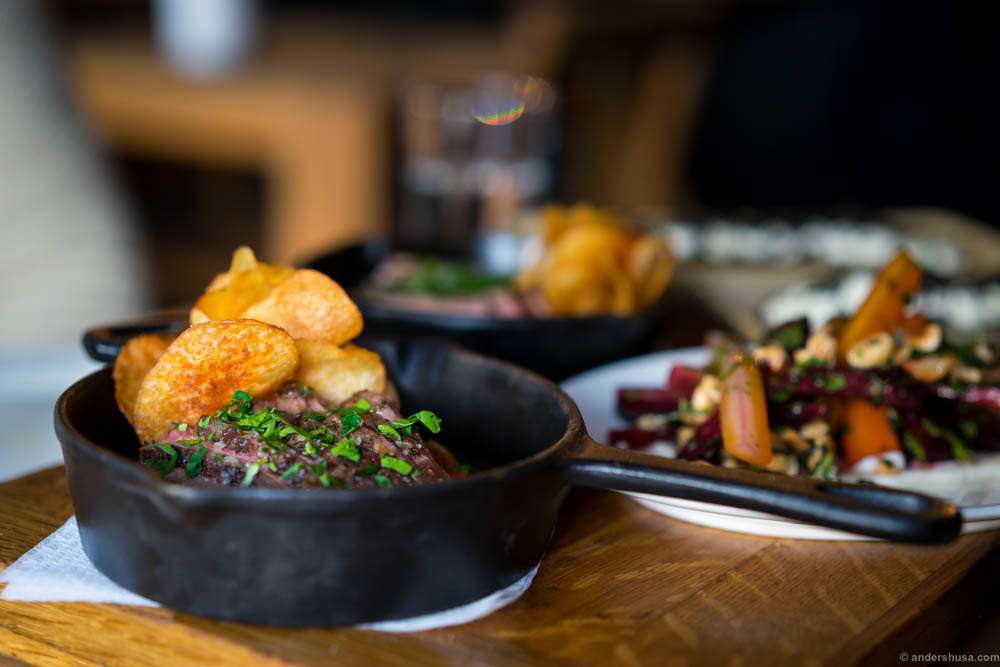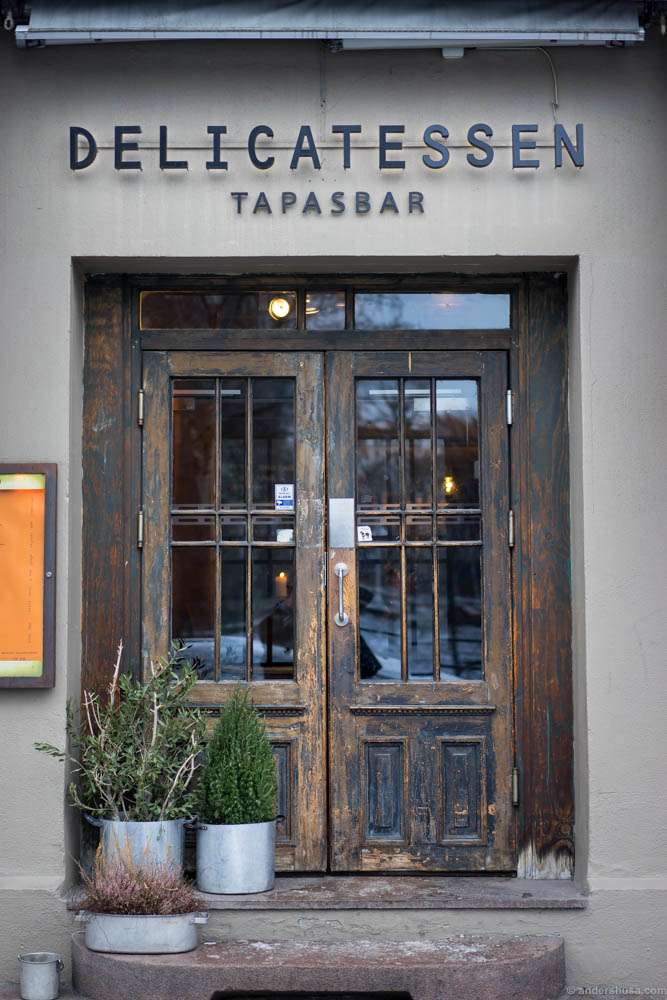 Delicatessen Majorstua
Next stop was Delicatessen Majorstua. It makes sense to go by the historical order in which they opened, right? This slightly smaller Delicatessen restaurant is located in Vibes gate 8, or "the vibe street" as an American I recently met called it. There are certainly some good vibes in this area. Across the street, you find the quality olive oil store Oliviers & Co. At the next corner, are Otro Lio, the sister restaurant of Bon Lio, and the former Bolivar restaurant. If you pass through Ole Vigs gate, into Industrigata, you find a third good restaurant called Cru Vin & Kjøkken.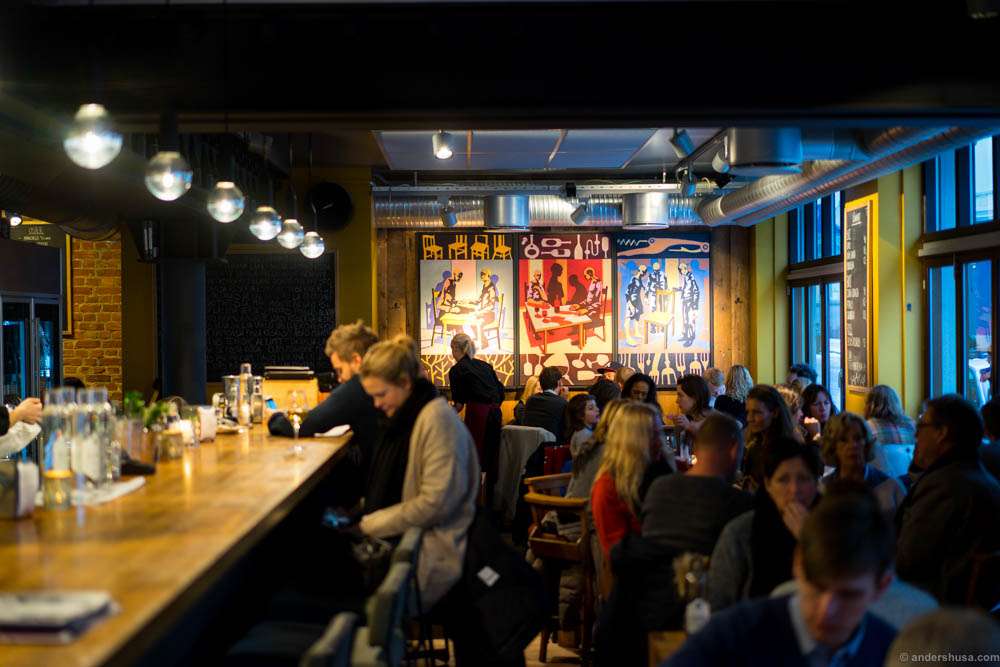 One of the reasons Delicatessen had to launch another restaurant was to survive at all. At some point, the rent had increased so much and they were too small to get any scale advantages as an importer. They could either sell their soul to the big corporations or bet their own money on an expansion plan. They chose the latter, which I am sure the Majorstua residents are very happy about today.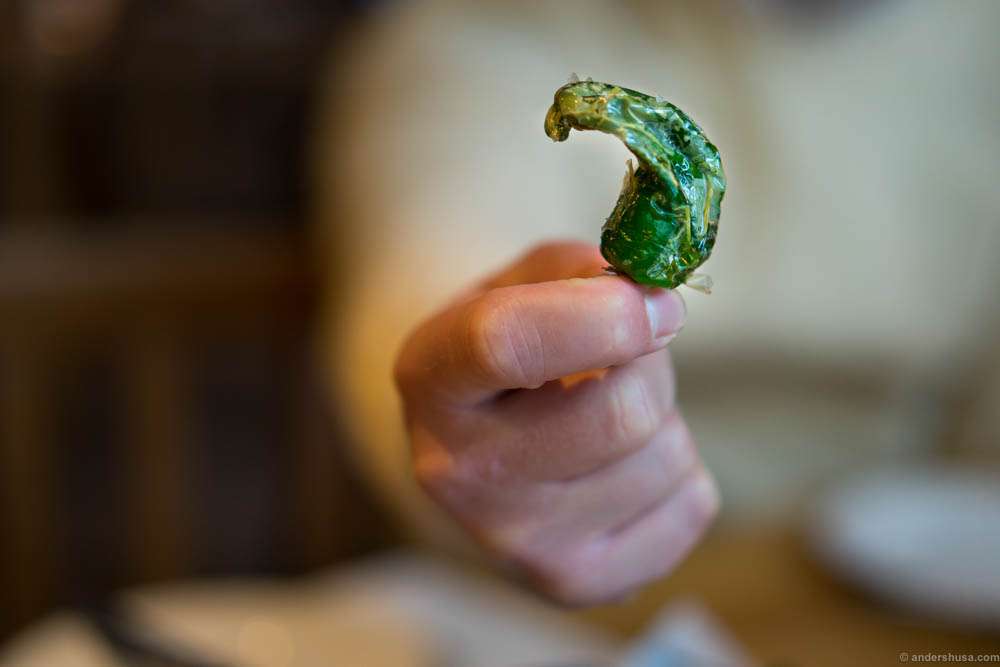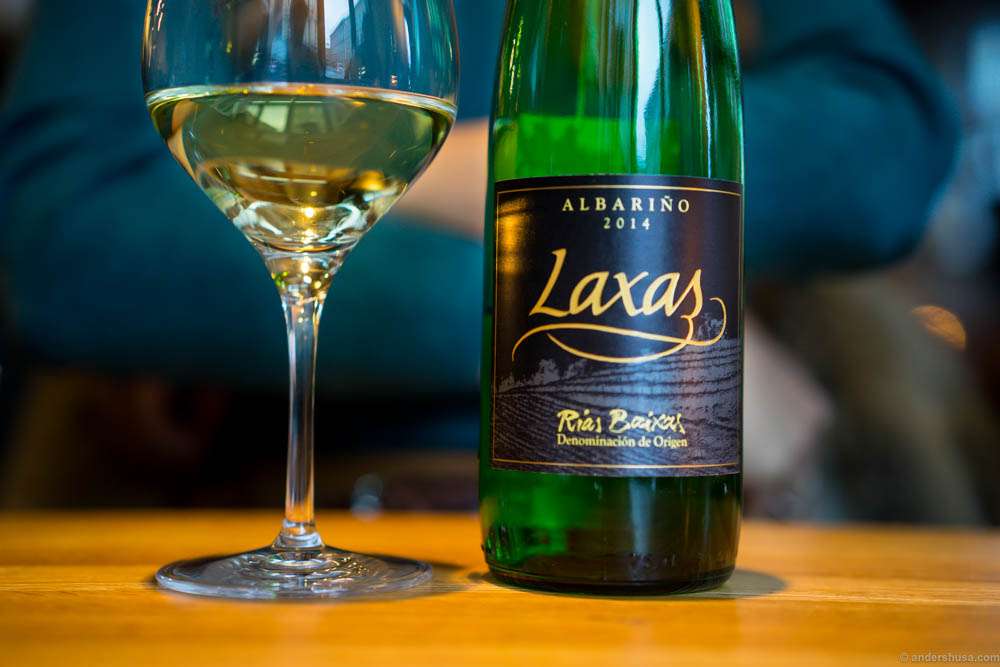 At Delicatessen Majorstua we had my favorite dish since the very first time I visited a Delicatessen restaurant. The tortilla de patatas are so much better here than anywhere else I've tried it. Now, I had to know why and asked Rodrigo. Not only did he tell me why but he even shared the full recipe. The key is to confit the onions and potatoes for hours.
Confit (slow cook on low temperature) onions, water, and oil for 2 hours
Mince chorizo sausages and fry in a pan. Add the onions
Confit potatoes in oil until they are done
Crack 10 eggs and your mise en place is done
Mix all ingredients together and cook in the oven in small bowls
Serve with aioli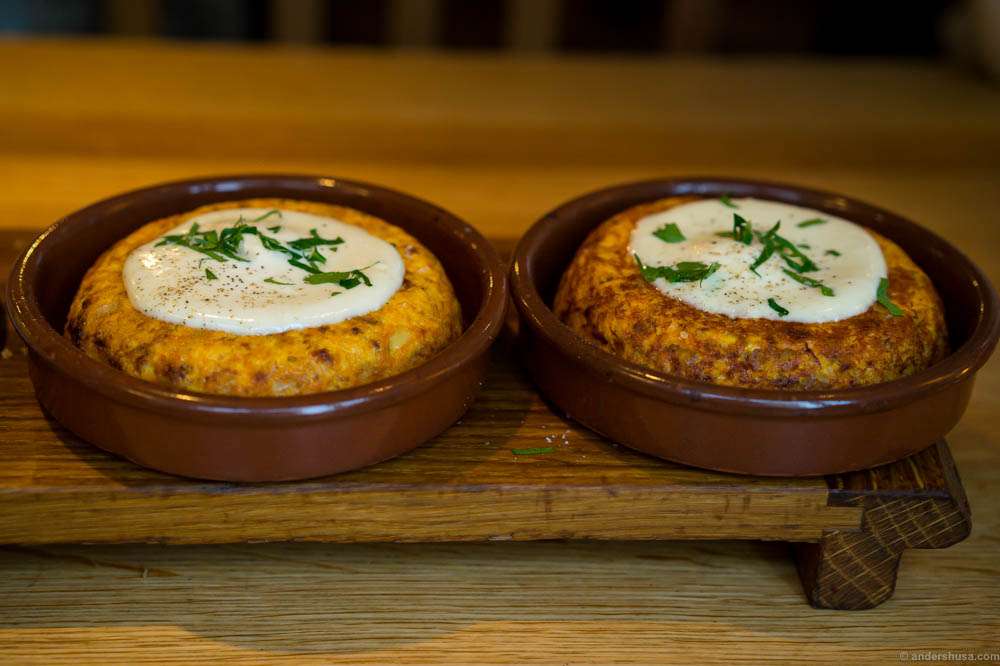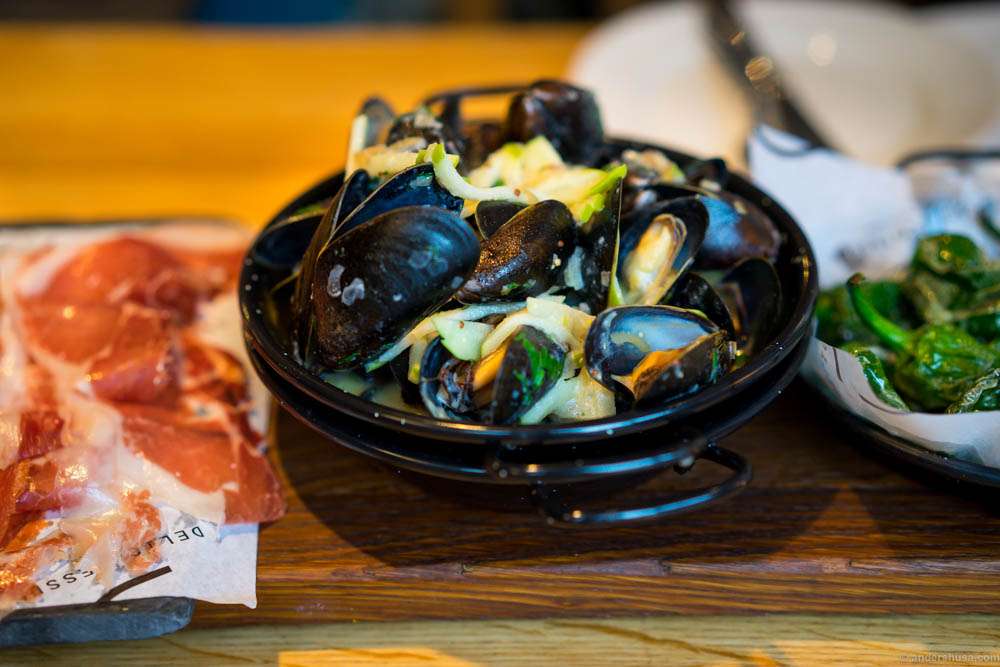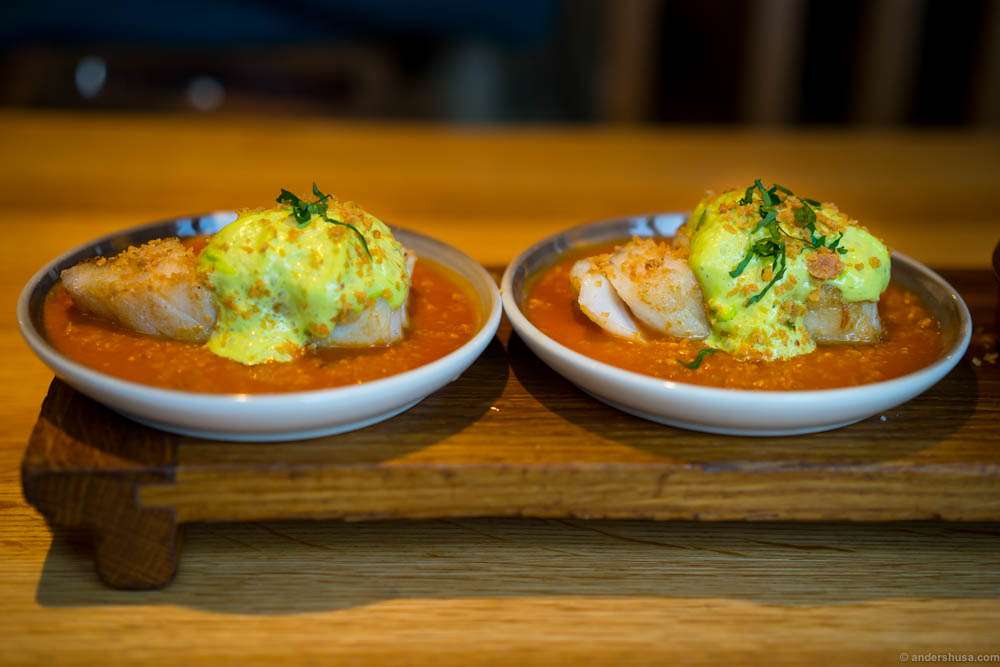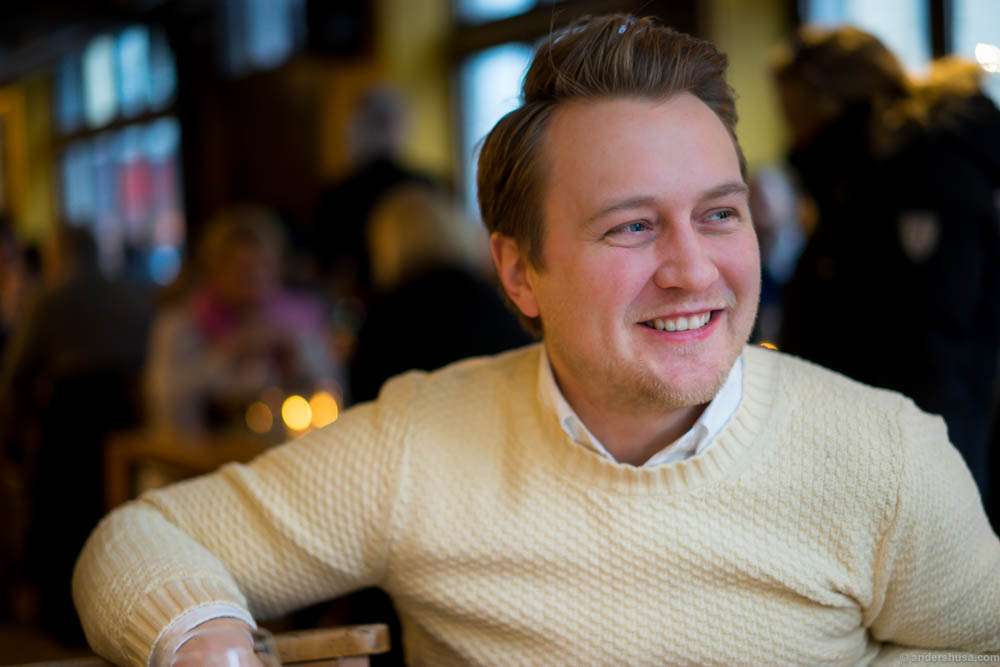 Delicatessen Aker Brygge
Finally, we reached Delicatessen Aker Brygge in Holmens gate 2. This is by far the biggest of the three restaurants, with two floors and a huge ceiling height. It's almost opposite of one of the best burger spots in Oslo: Burger Joint. Besides these two eateries, there aren't so many other places at Aker Brygge I would recommend, sadly. Head out to Tjuvholmen, though. That area is getting more interesting every day. Have a drink in the sun at the new Vingen bar, before you head to Delicatessen for the Pata Negra, chorizo and manchego and all things spicy, fatty and nice!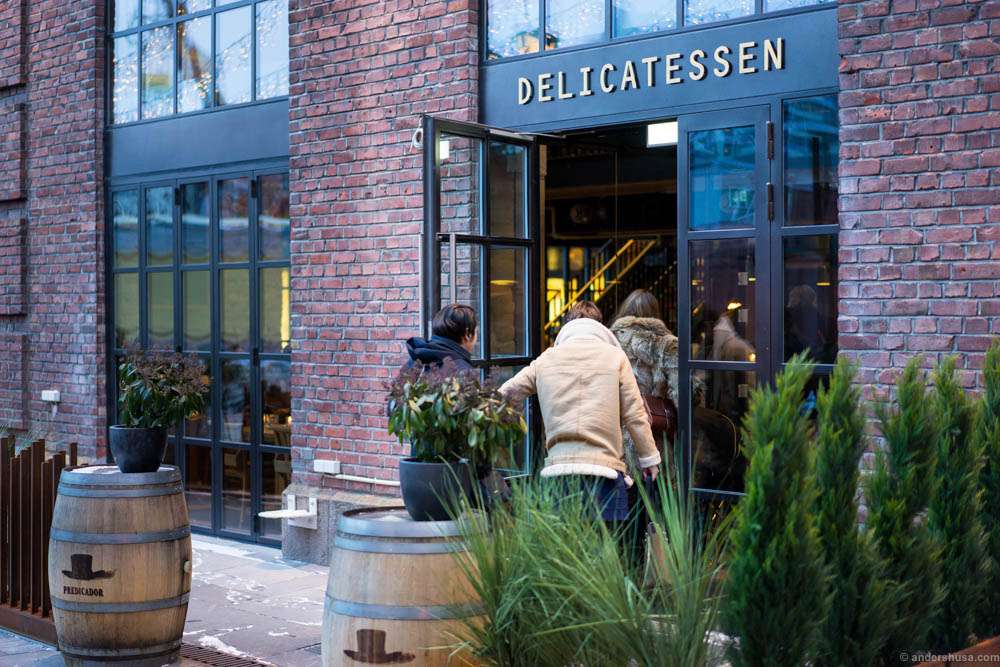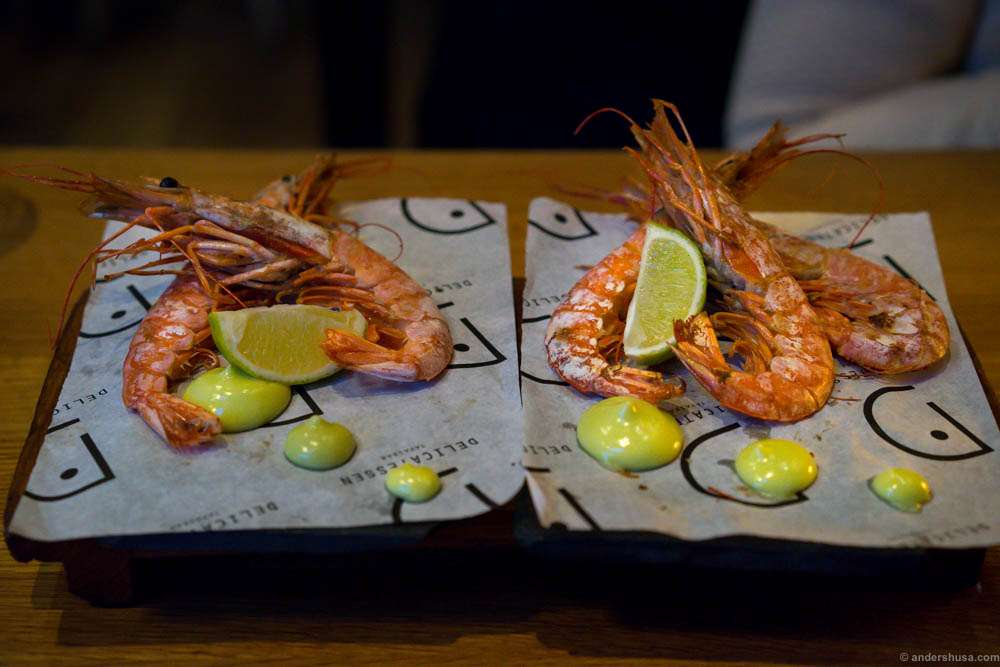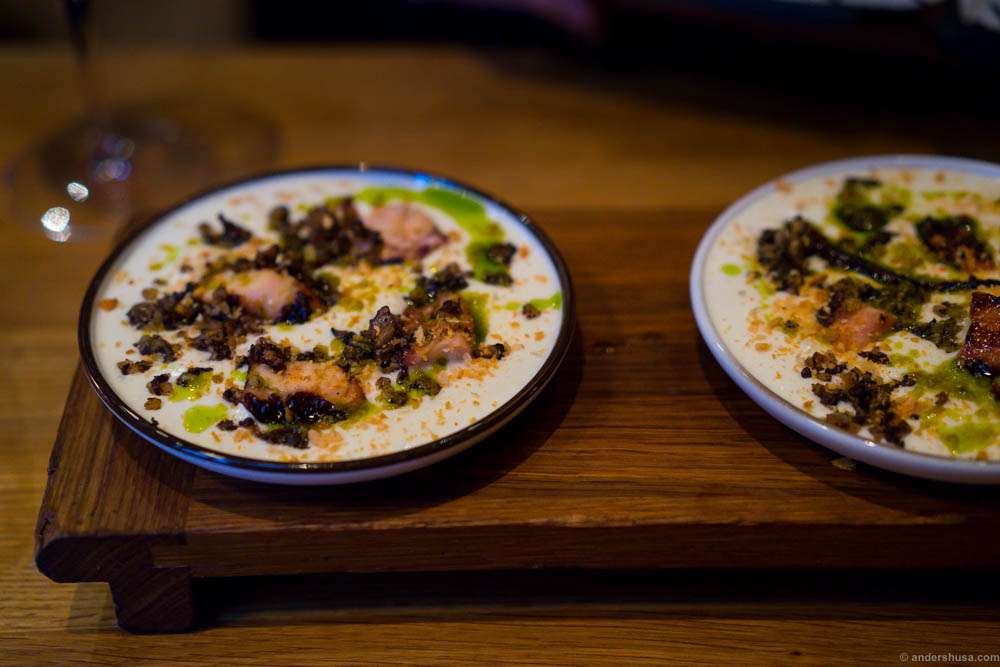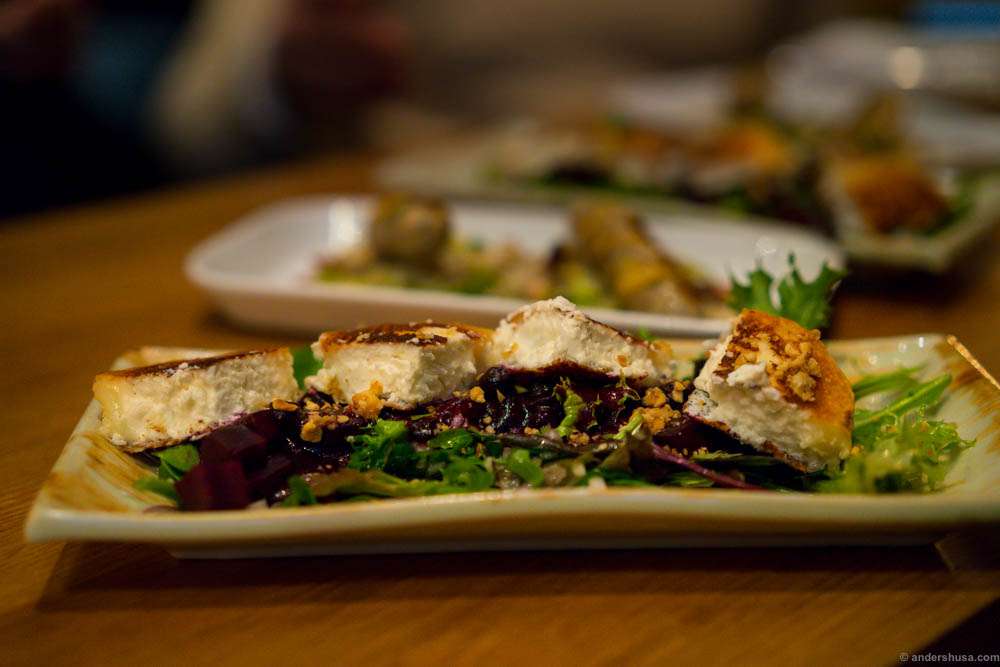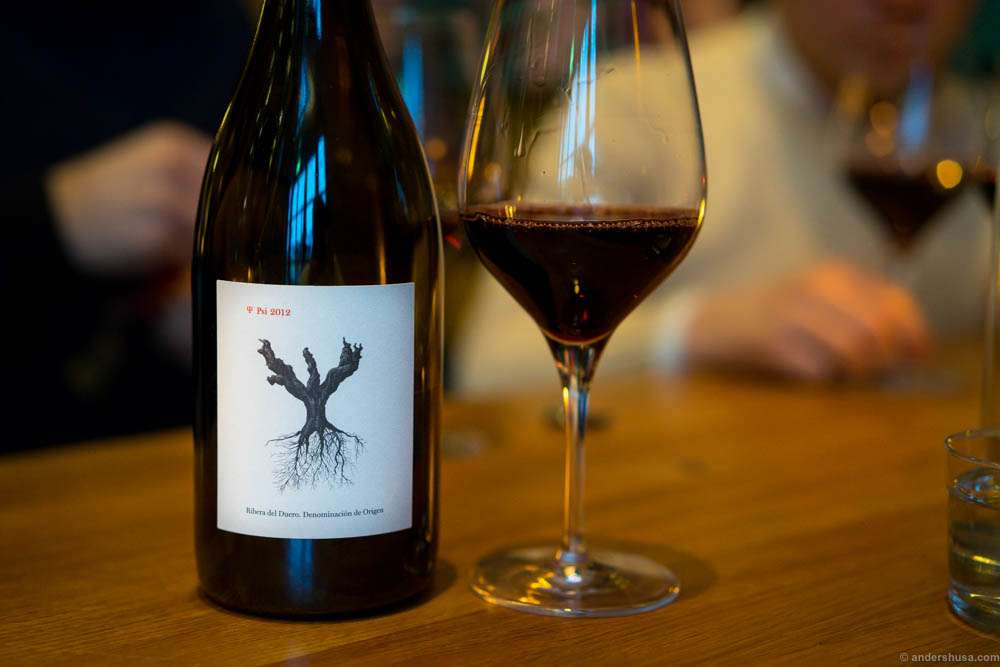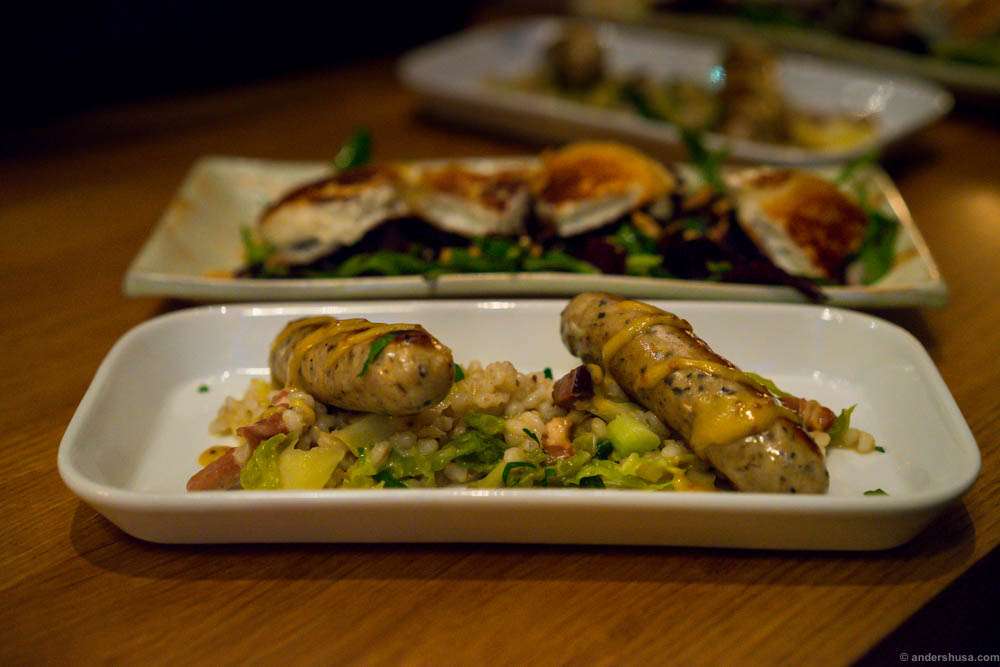 Which is your favorite tapas bar in Oslo, and which of the Delicatessen restaurants do you prefer? Please leave a comment below.
Disclaimer
This was a sponsored meal by Concept Restaurants. The restaurant had no influence on the content of this article, and I received no monetary payment.