Foodie Map of Copenhagen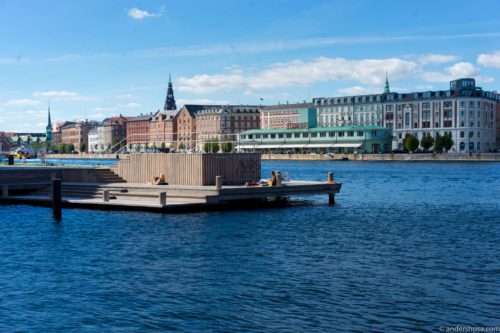 Copenhagen is my favorite city in Scandinavia. In this foodie map, I have gathered all my Copenhagen favorites. You'll find everything from coffee shops and cocktail bars to bistros and high-end restaurants. Navigate the map easily either by scrolling through the list on the right or by clicking the points on the map. Places are listed in no particular order.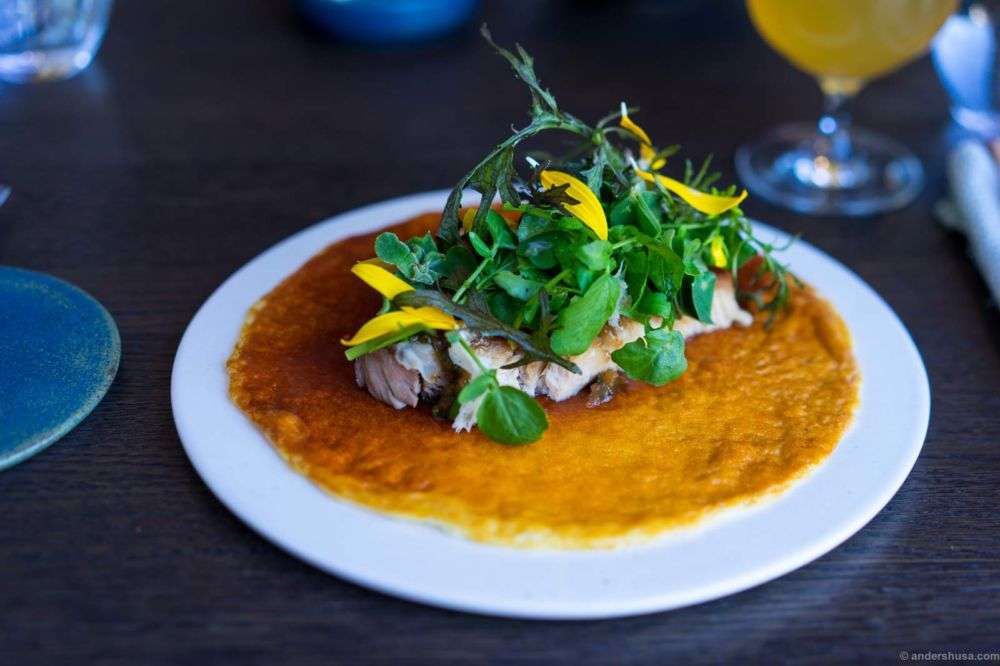 Restaurant 108, the little sister of Noma, is a casual New Nordic eatery with an adjacent wine bar and coffee shop. Go here for original pastry with beef garum glacing for breakfast, a glass of natural wine or the amazing evening menu.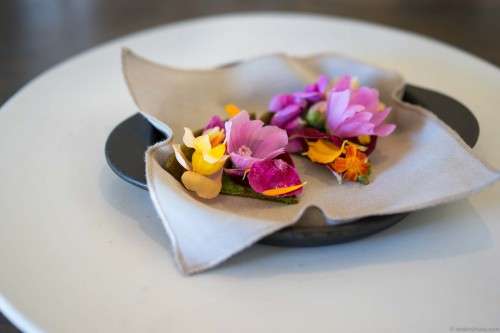 Noma is the most famous and acclaimed New Nordic restaurant in the world. Star chef René Redzepi and his team create some of the most innovative and groundbreaking dishes, and the front of house team is second to none.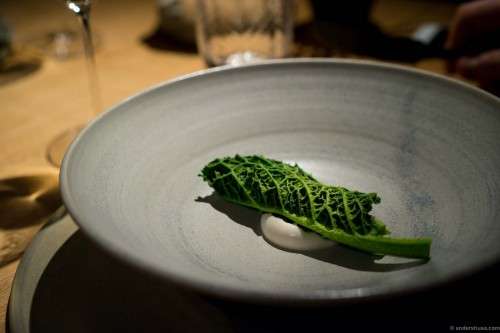 Kadeau in Copenhagen is the flagship of the restaurateur trio Nicolai Nørregaard, Magnus Høegh Kofoed and Rasmus Kofoed. This New Nordic fine dining restaurant showcases the ingredients of Bornholm and is one of the best places to eat in Copenhagen.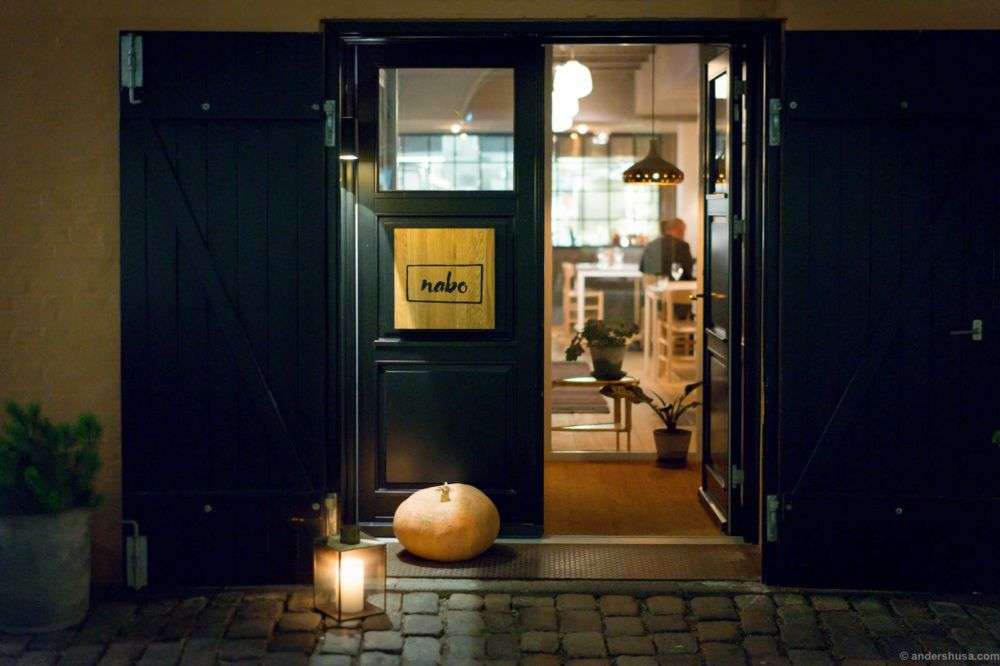 Nabo is the casual little sister and the neighboring restaurant to Kadeau. It's a Nordic bistro based on flavors from the island of Bornholm. Enjoy breakfast, lunch, or dinner in a cosy atmosphere. You can always stop by for a cup of coffee or a glass of natural wine.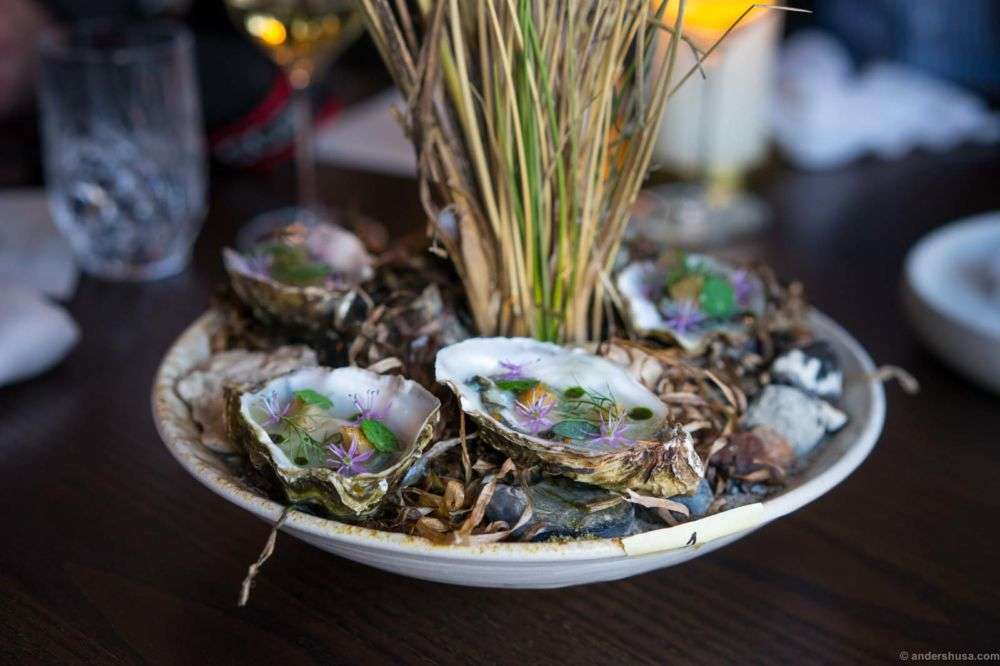 Studio is Claus Meyer and Torsten Vildgaard's Nordic-French gourmet restaurant at the Standard. This lovely art deco building at the waterfront is host to the Danish brasserie Almanak and a jazz club as well.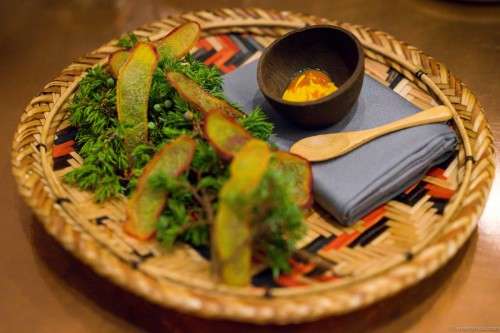 Taller is a contemporary Venezuelan restaurant by head chef Karlos Ponte. New flavors and unknown ingredients are presented in a Studio / Noma-esque way. Go here for a totally unique cuisine unlike anything else in Copenhagen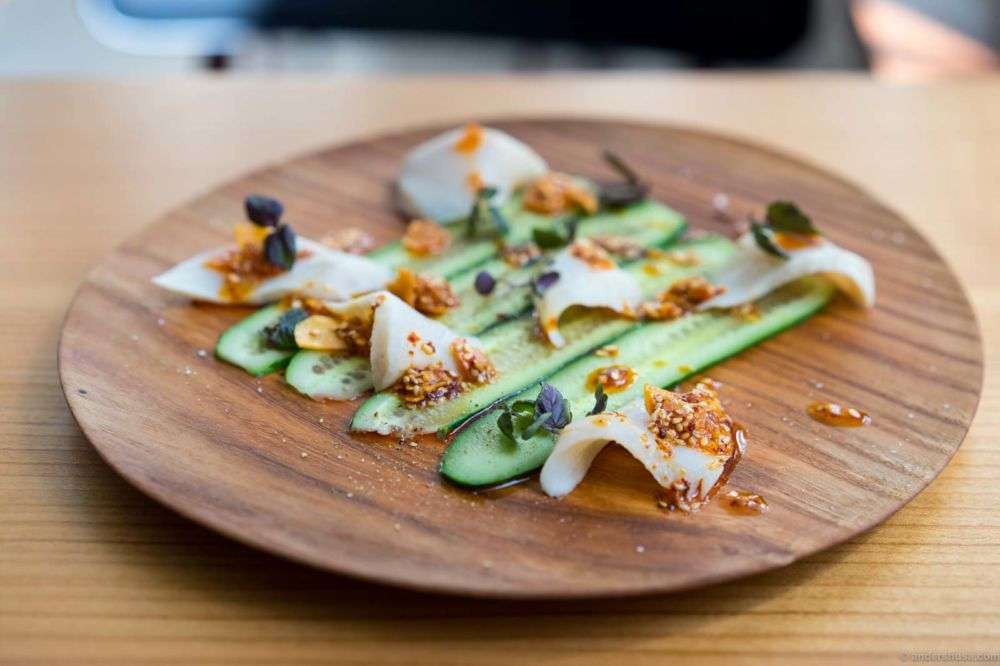 Admiralgade 26 is a Nordic-Japanese restaurant and sister and neighbor to Ved Stranden 10 wine bar. Go here for a traditional Japanese breakfast, a hearty Danish lunch or enjoy the full evening menu in beautiful Scandinavian interior from the early 1900s.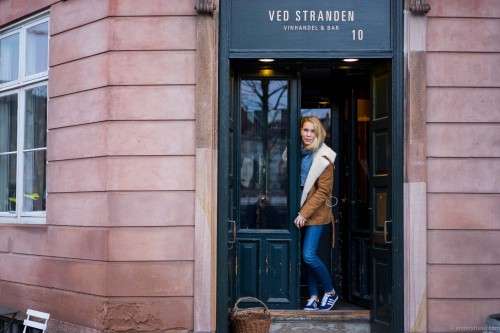 Ved Stranden 10 is one of the best wine bars in Copenhagen, with vintage furnitures and a unique atmosphere. In the summer you can sit by the piers along the canal and if you get hungry you can walk around the corner to their restaurant Admiralgade 26.
9.

Marchal at Hotel D'Angleterre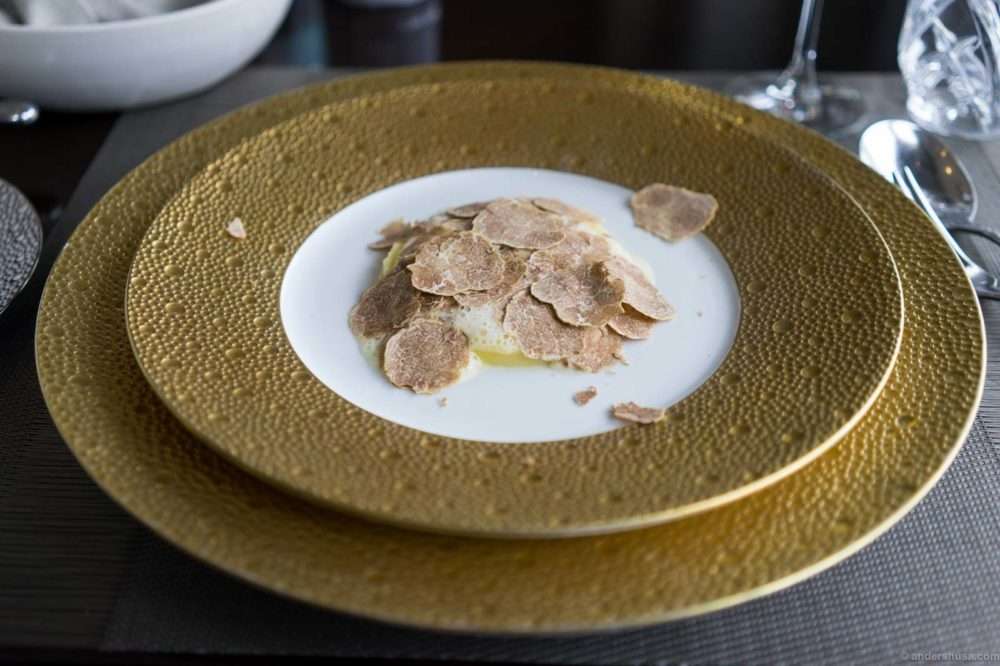 Marchal is a one-Michelin-starred French restaurant situated within the luxurious five-star Hotel D'Angleterre. Head chef Andreas Bagh is a talented chef who will spoil you with an overload of truffle, butter, cheese and other rich flavors, but always in a well-balanced dish.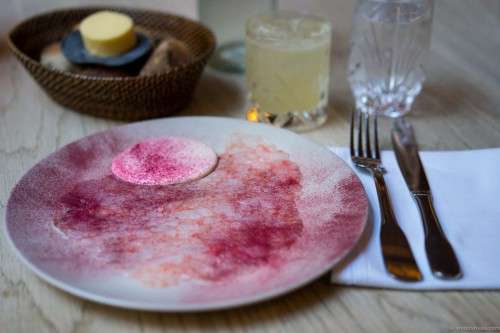 Geist is the crazy and creative brainchild of chef Bo Bech. This is New Nordic cooking with a split personality. Weird combinations of few ingredients usually plated to look amazing in its simplicity.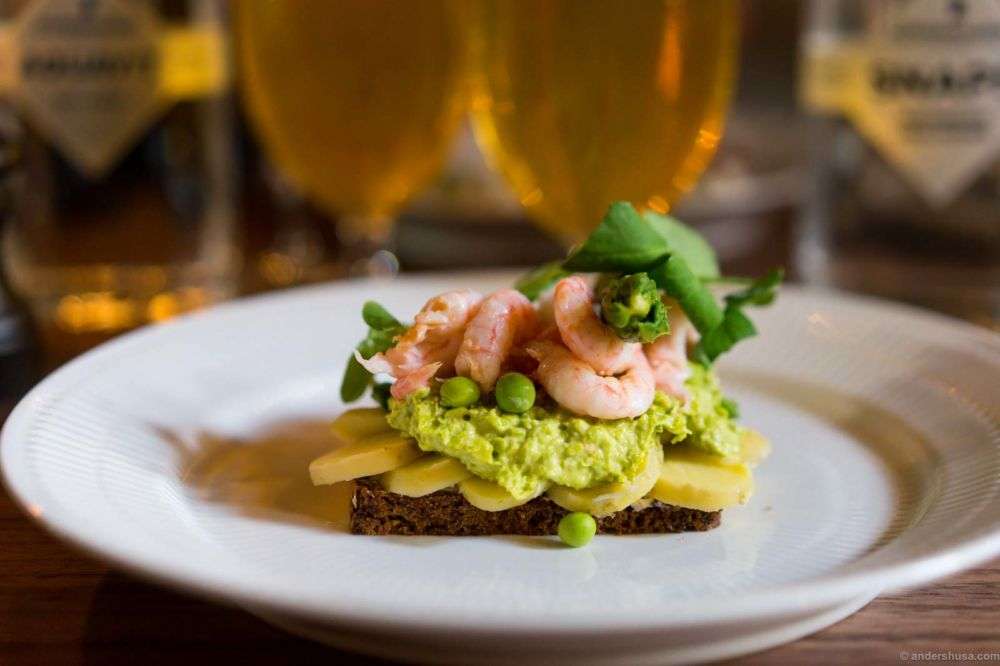 Restaurant Palægade serves all the classic Danish open-faced sandwiches for lunch, and a more modern Nordic-French tasting menu in the evening. A highly experienced front of house takes care of you and make sure you never run out of beer or snaps.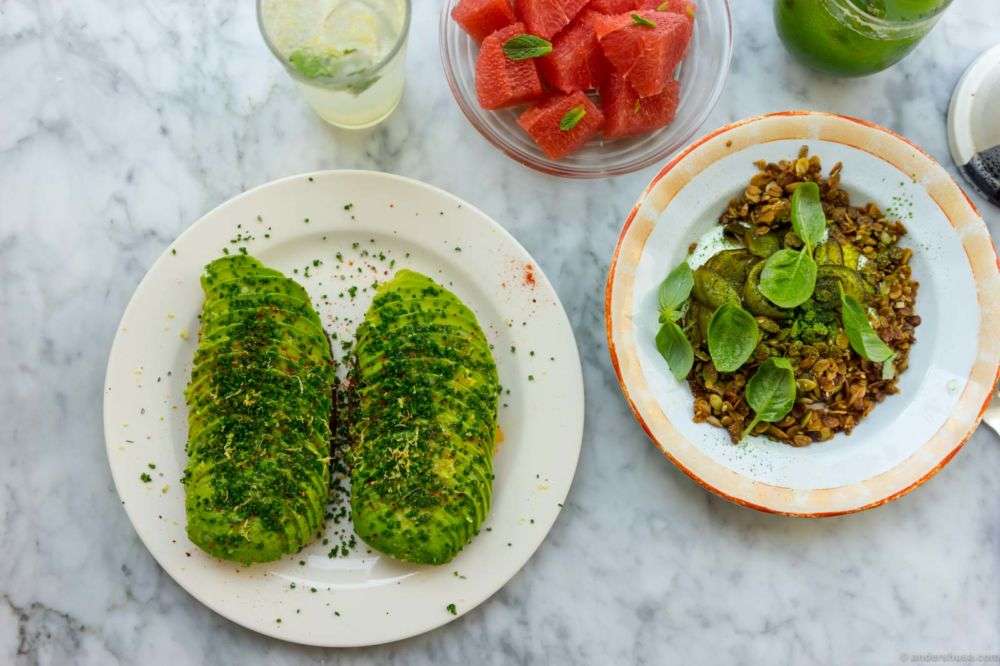 Atelier September is a café in Gothersgade famous for its "avokadomad" – an open-faced sandwich with avocado on rye bread. Go here for more than that, though – don't miss the granola, the fresh grapefruit or the lemonade.
13.

Democratic Coffee Bar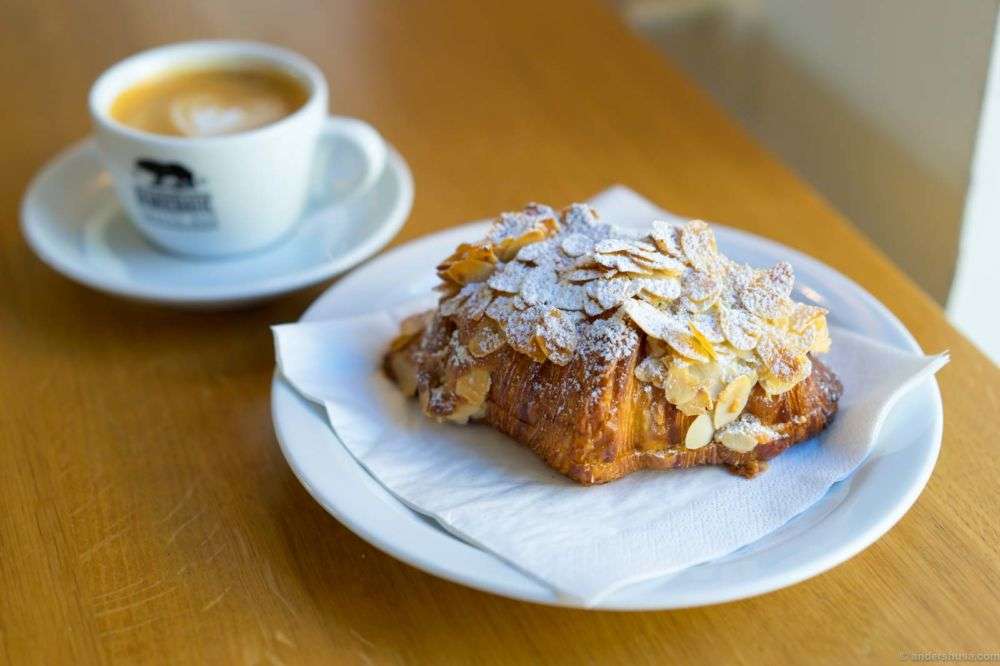 Democratic Coffee Bar is well known for their almond croissants – perfect, flaky, buttery croissants filled with a sticky, sweet, warm almond syrup. Go here for a great cup of coffee in addition to their wonderful pastries.
14.

Hija de Sanchez Torvehallerne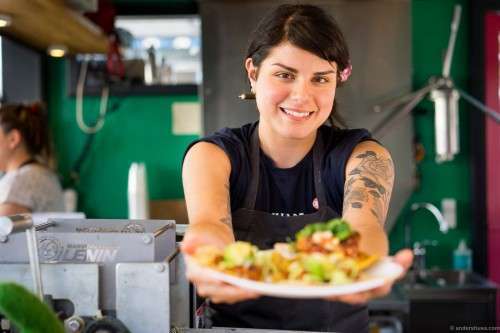 Hija de Sanchez in Torvehallerne is the original location of Rosio Sanchez' taco stand. The former head of pastry at Noma has gone back to her origins and makes the most authentic tacos in town.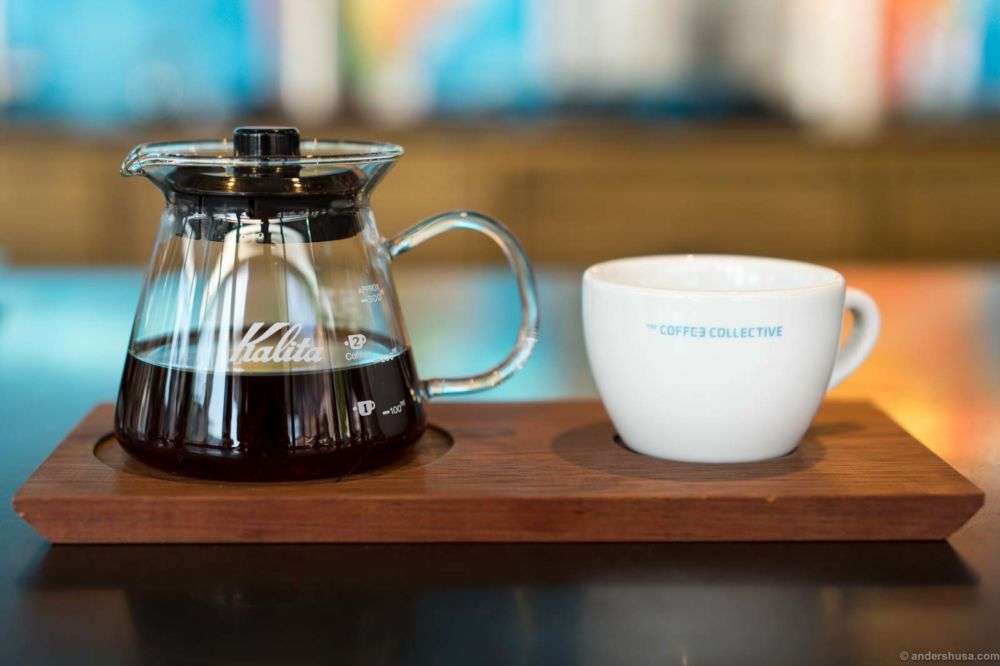 Torvehallerne is Copenhagen's original food market located next to Israels Plads. The two halls and the open market space is filled with restaurants and specialty stores. Enjoy a coffee at Coffee Collective or eat tacos from Hija de Sanchez.
16.

Hija de Sanchez Kødbyen
Hija de Sanchez in Kødbyen is the second location of Rosio Sanchez' taqueria. Located in a brick and mortar building in a vibrant part of town, this is a great summer hangout for tacos, aguas frescas (fresh drinks) and paletaas (ice pops).
Rødder & Vin is a tiny shop in Nørrebro selling natural wines and root vegetables – exactly as the name promises. Self-taught sommelier Solfinn Danielsen always has a glass of something delicous ready when curious customers come by to study his four shelves of bottles.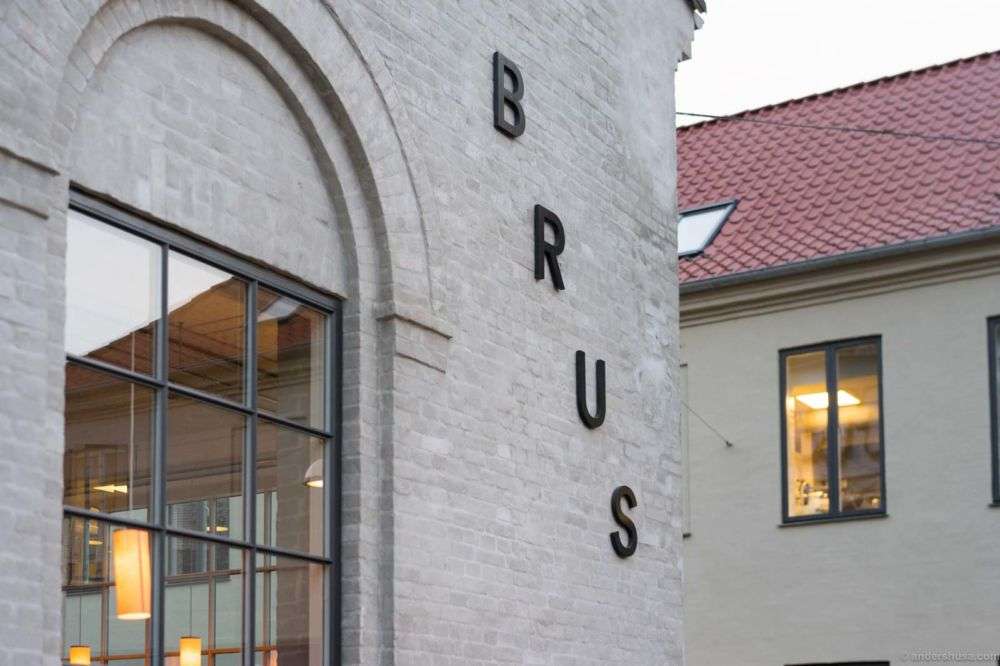 Tapperiet Brus is a brewpub by Tore & Tobias from To Øl and bartender Morten Bruun. Go here for To Øl and Mikkeller beers on tap or their innovative taptails. The venue is also host to a brewery and restaurant Spontan.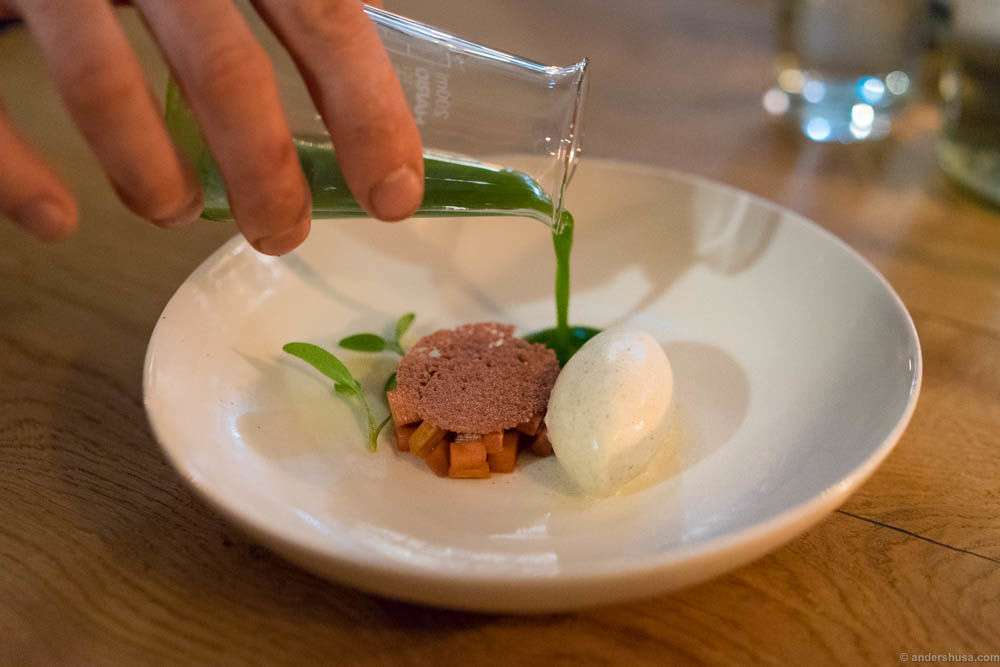 Restaurant Spontan is an experimental New Nordic restaurant situated in the same venue as the brewpub Brus. Go here for the creative cooking style of head chef Christian Gadient and opt for the beer pairing menu.
Bæst is an authentic Italian pizzeria by Relæ chef Christian Puglisi. They make their own charcuterie, fresh cheeses (ricotta, mozzarella and burrata) and get sourdough delivered from the corresponding bakery next-door – Mirabelle.
Mirabelle is an organic bakery and coffee shop that turns into a pasta restaurant for lunch and dinner. Owned by Kim Rossen and Christian Puglisi, the place supplies sourdough bread, baked goods and pizza doughs to all their other places like Bæst, Manfreds and Relæ.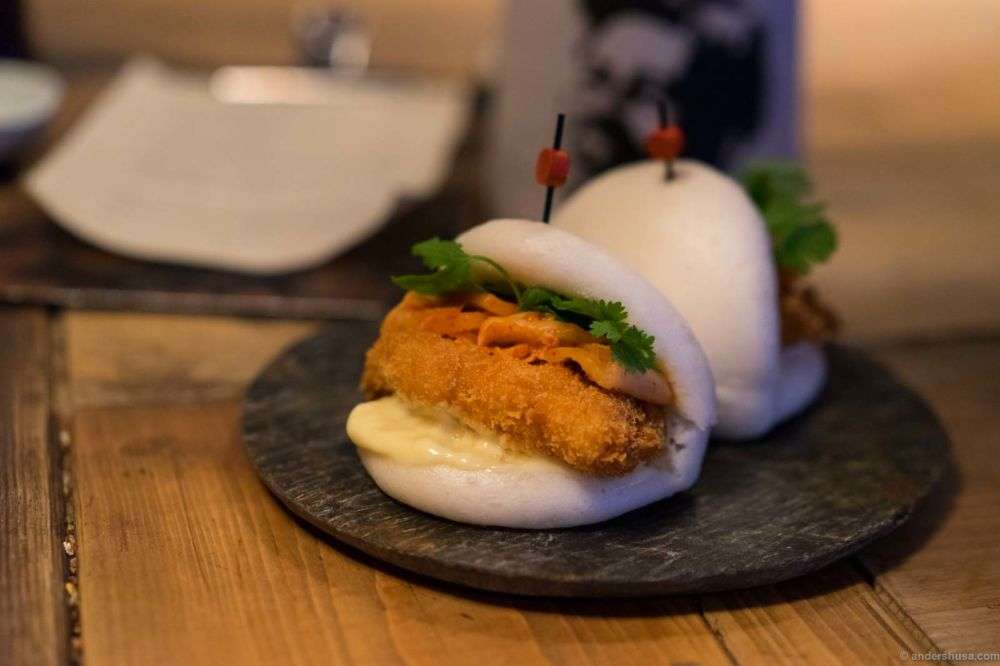 Mao Bao is a permanent takeover / pop-up restaurant located in the cocktail bar Sidecar. They serve the best steamed buns / gua bao in Copenhagen in additon to other Taiwanese snacks.
23.

Coffee Collective Jægersborggade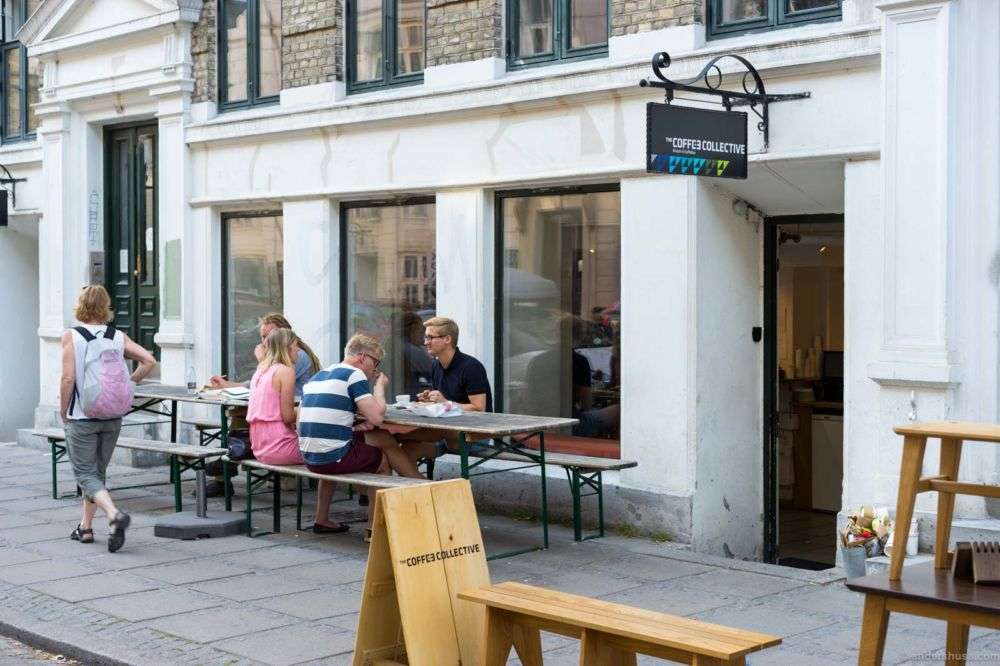 Coffee Collective in Jægersborggade is the original location of a small cooperative of skilled baristas who run three high quality coffee bars in Copenhagen. These guys have set the standard for how a Danish light roasted coffee should be made.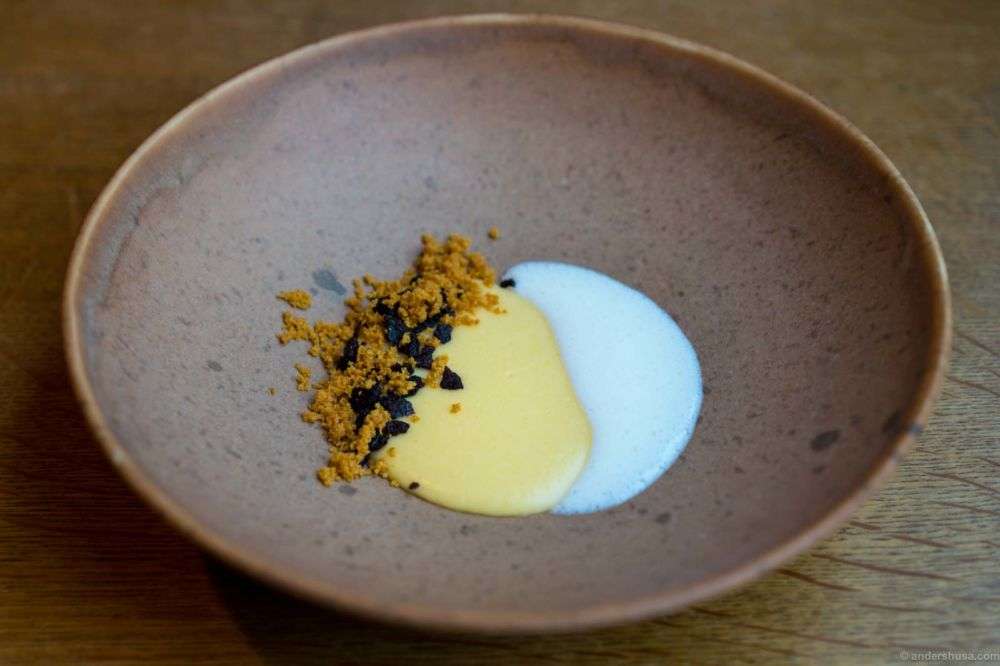 Relæ is a New Nordic restaurant by Italian chef and Noma alumni Christian Puglisi. It is consistently recognised as one of the best restaurants in the world and the one that works hardest to be as close as possible to 100 % organic and sustainable.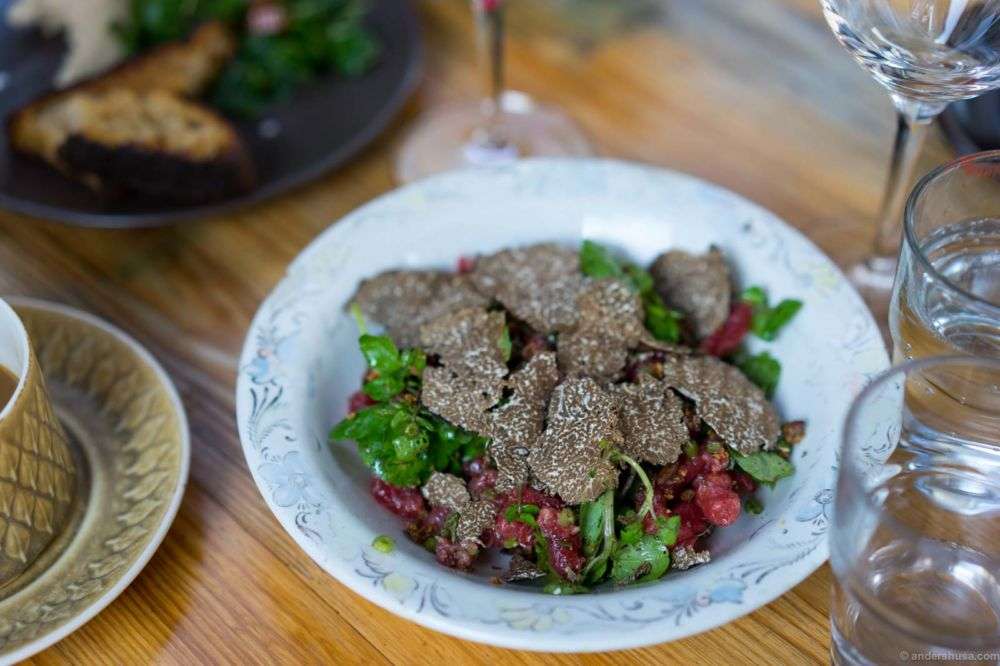 Manfreds is the casual little sister of restaurant Relæ. They are both located in the energetic street Jægersborggade in Nørrebro. Go here for the famous tartare or just to enjoy amazing natural wines.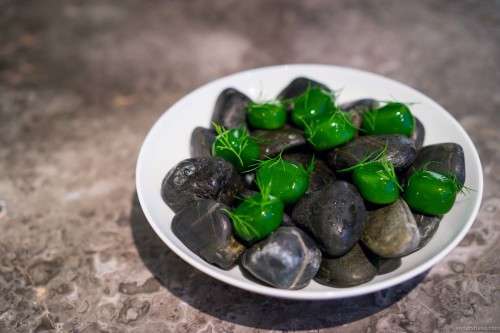 Geranium is located in the 8th floor of Østerbro football stadium with a spectacular view of the city. In addition to holding three stars, head chef Rasmus Kofoed is one of the world's most decorated chefs and have created a mindblowing New Nordic style of cooking.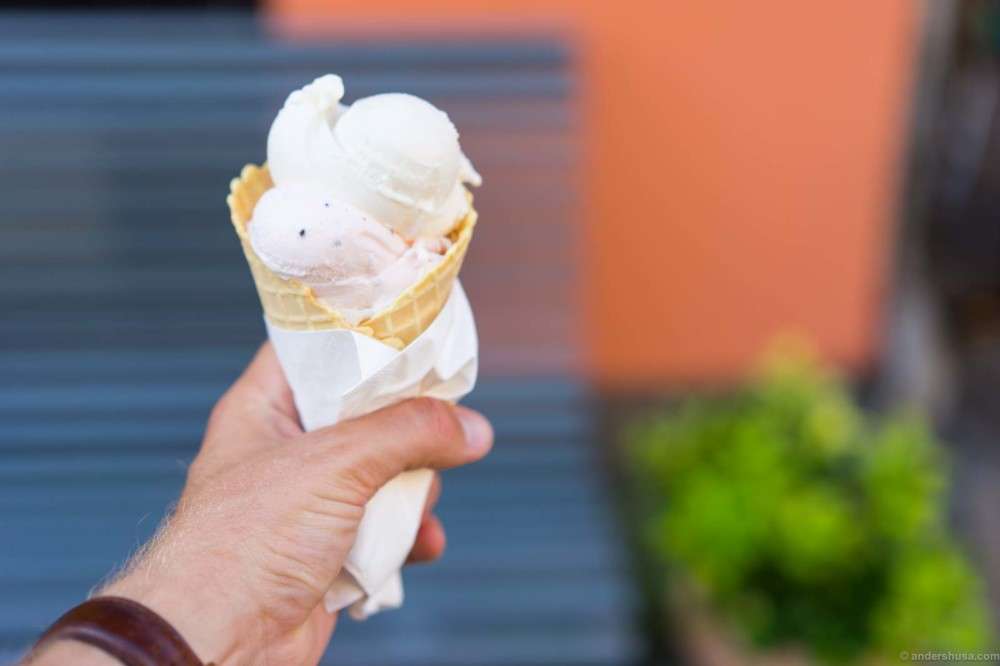 Østerberg Ice Cream is a small ice cream vendor in Østerbro. Everything from the cone to the cream is homemade and created with top quality ingredients and a touch of passion. Enjoy exciting flavors like dragonfruit, tamarind, and jackfruit.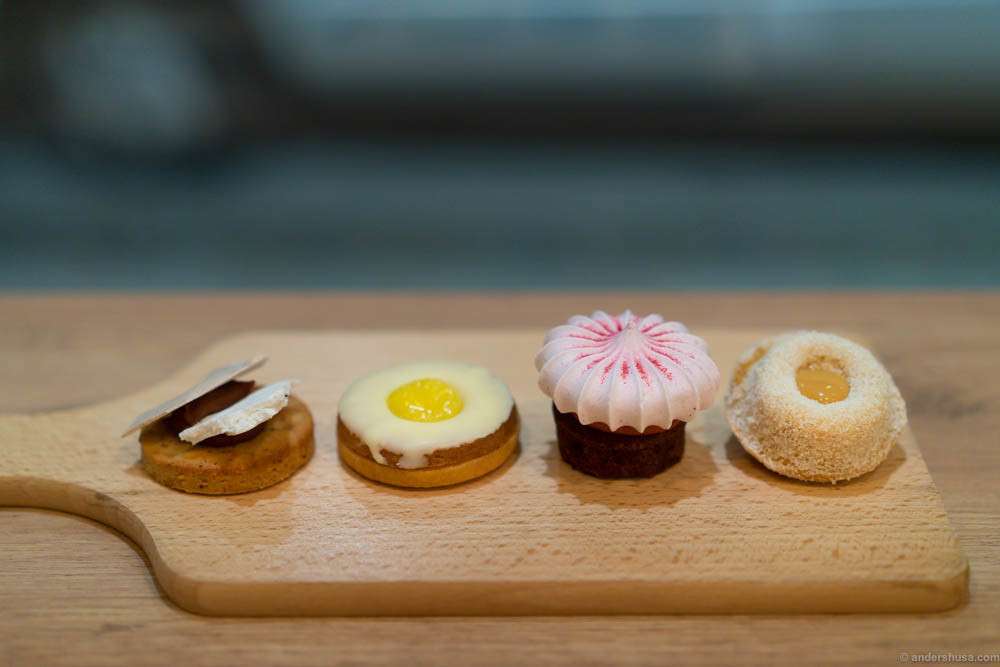 Leckerbaer is a small couple-run pastry shop in the Østerbro area. Have a coffee in the café or buy their cookies, cakes and even ice cream to go. Top quality ingredients mixed with true passion and a keeen eye for aesthetics, has resulted in some of the best tasting and best looking sweets in Copenhagen (and on Instagram).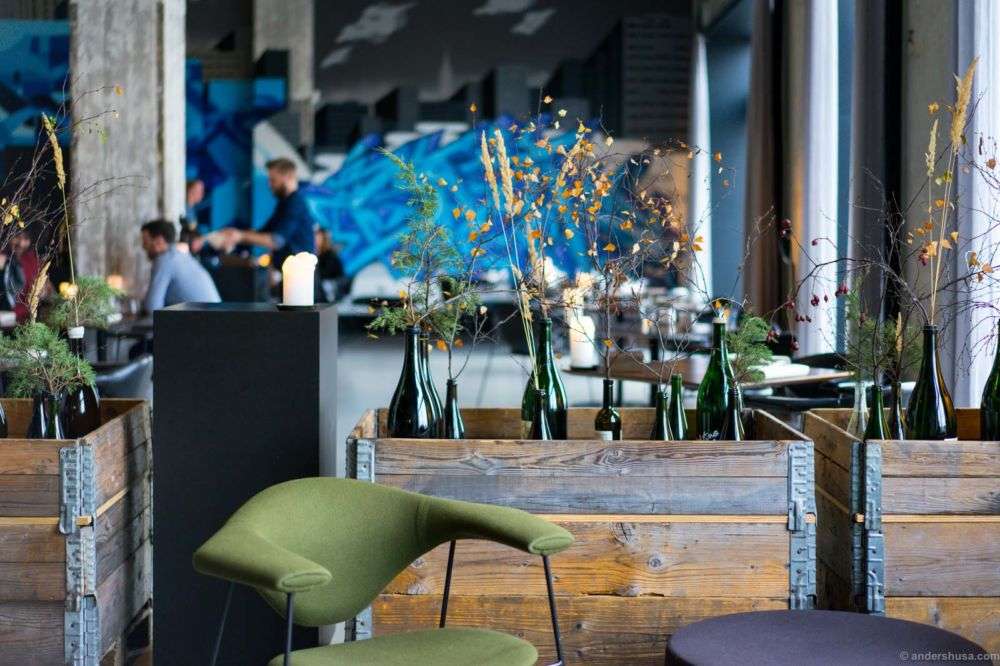 Amass is a New Nordic restaurant by American head chef and Noma alumni Matt Orlando. Located in an old shipyard building far away out at Refshaleøen, but the journey is worth the reward at the end. Don't miss out on a stroll in their herb garden, with a great view towards the city.
La Banchina is a summer paradise located in an old boathouse with several wooden piers sticking out in the water. Enjoy natural wines, organic food and simple Italian cooking by the waterside.