Ad for KitchenAid
I have tasted cold-brewed coffee at different coffee shops in Scandinavia and around the world, but I had never made it myself at home – until now. The hot Norwegian summer we enjoyed this year, prompted me to finally make my own. One reason for the delay is because I often found the flavor of cold brew to be too bitter, and thus, for long, I thought that cold-brewed coffee was inferior to regular hot brew. But as always with coffee, it comes down to several factors. First of all, you need good quality coffee beans, preferably ones that have been roasted within a few weeks. Second, get a grinder so that you can use freshly-ground coffee every time. Personally, I prefer the Commandante hand grinder made by German engineers, but if you can't be bothered with the extra workout, I can recommend the electrical one from Wilfa. Third, use clean, cold water. Of course, everyone knows that Norwegian water is the absolute purest in the world. Last but not least, follow the recipe that I provide below.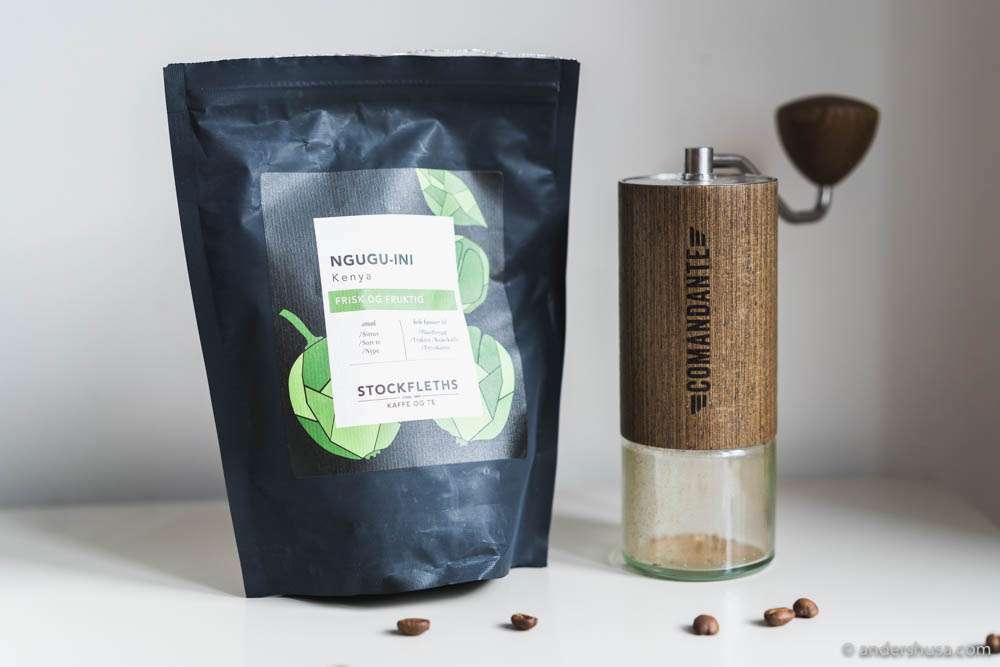 How to Make the Best Cold-Brewed Coffee
Rory Rosenberg from Oslo Cold Brew makes Stockfleths' cold brew coffee which they sell in their stores. He was kind enough to share his recipe with me as well. Cold-brewed coffee gets another flavor profile than hot-brewed coffee. Usually, the taste is sweeter, like tropical fruits. That's why fresh and fruity coffees are recommended, typically from Kenya or Ethiopia. For this specific batch, I used Stockfleths' Ngugu-ini coffee from Kenya. This is the recipe on how to make the best cold-brewed coffee:
60 grams of coffee per liter water, coarsely ground (similar to French press)
Store in a cool room, ideally 12 degrees, or the fridge
18 hours of brewing time
Sifted through a steel filter
Ideally re-sifted through a paper filter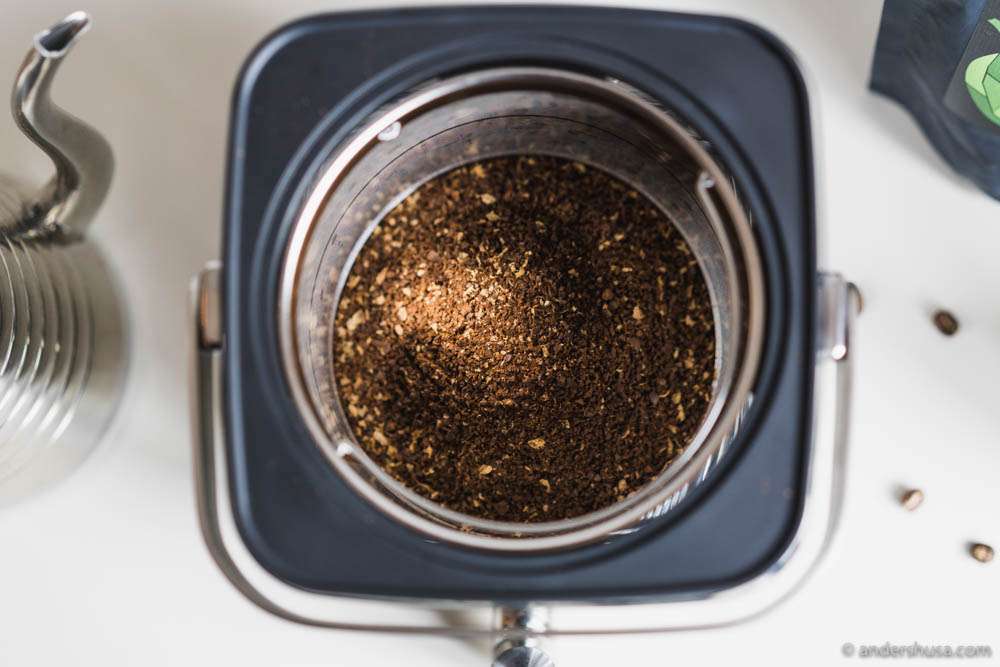 Using the Smart KitchenAid Cold Brew Maker
Having a KitchenAid Cold Brew Maker makes cold-brewing so much easier and fun. The equipment works both as your brewing station and the storage container that you keep in the fridge afterward for easy re-filling of your cup every morning. Since the KitchenAid Cold Brew Maker has a steel filter inside, you can just ground the coffee, place it inside, pour over the right amount of water, put the lid back on, and wait. I stored mine in the fridge overnight for the recommended 18 hours, since I didn't have a cool enough room. That worked fine. The next day, I re-sifted the coffee through a regular V60 coffee filter (remember to rinse it first) and poured it back into the KitchenAid Cold Brew Maker. The taste was surprisingly clean, sweet, and with no traces of bitterness. I think it will be a while until I hot brew again. Perhaps, when winter is coming.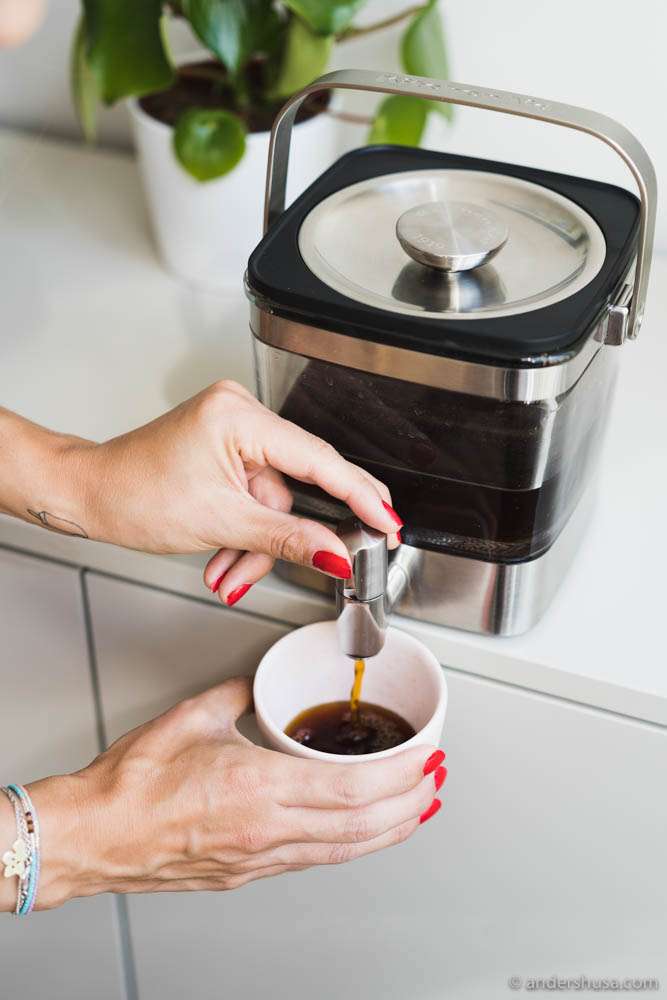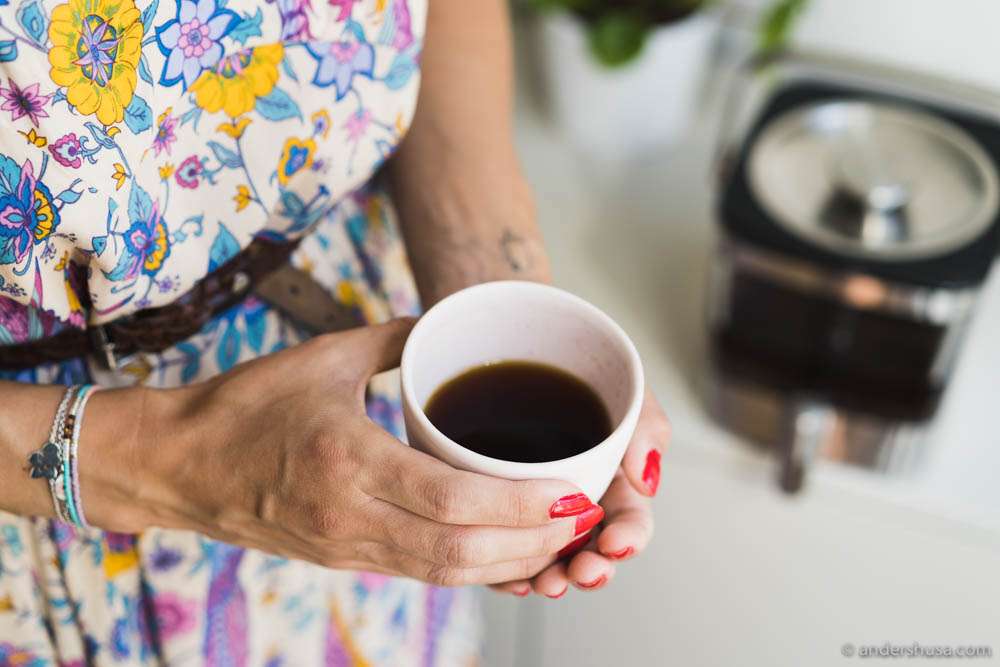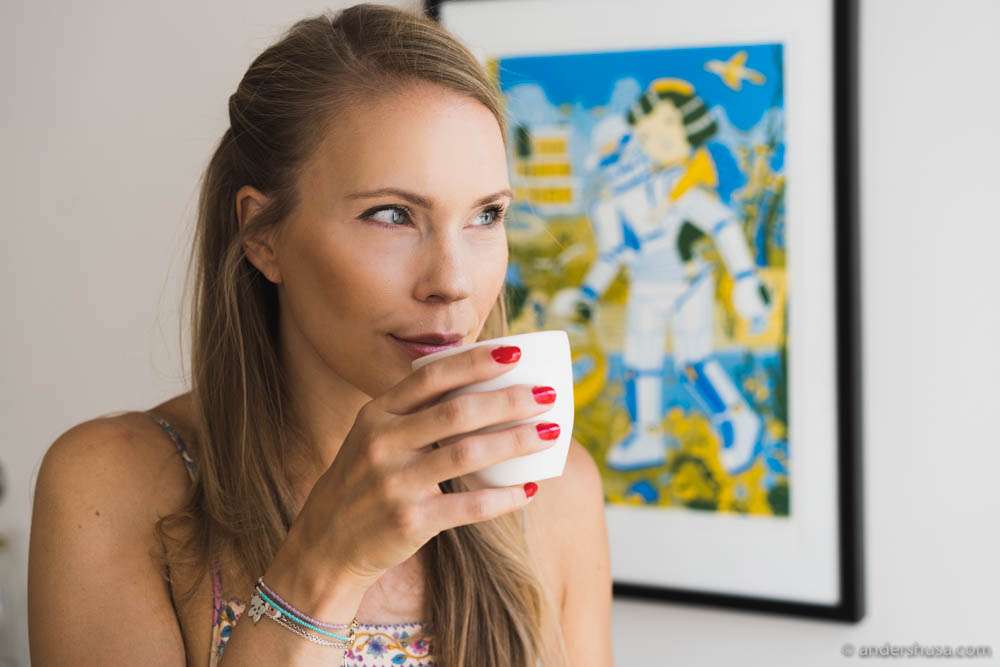 Do you prefer hot- or cold-brewed coffee? Please share in a comment below.
Disclaimer
This is paid promotion for KitchenAid.