We only had two precious hours to enjoy in Tromsø before our flight departed. It was 2 PM when we arrived in the city, but the sun was already low in the sky this far north. We braved the icy cold weather and went outside on the upper deck of MS Nordkapp to enjoy the view as we sailed into Tromsø harbor. It was one of the most spectacular sights I have witnessed, with a sky lit up by the impending sunset in colors of blue, pink and purple. On the right side, we saw the beautiful Ishavskatedralen – the Arctic Cathedral. On our left side was Tromsøya where we disembarked.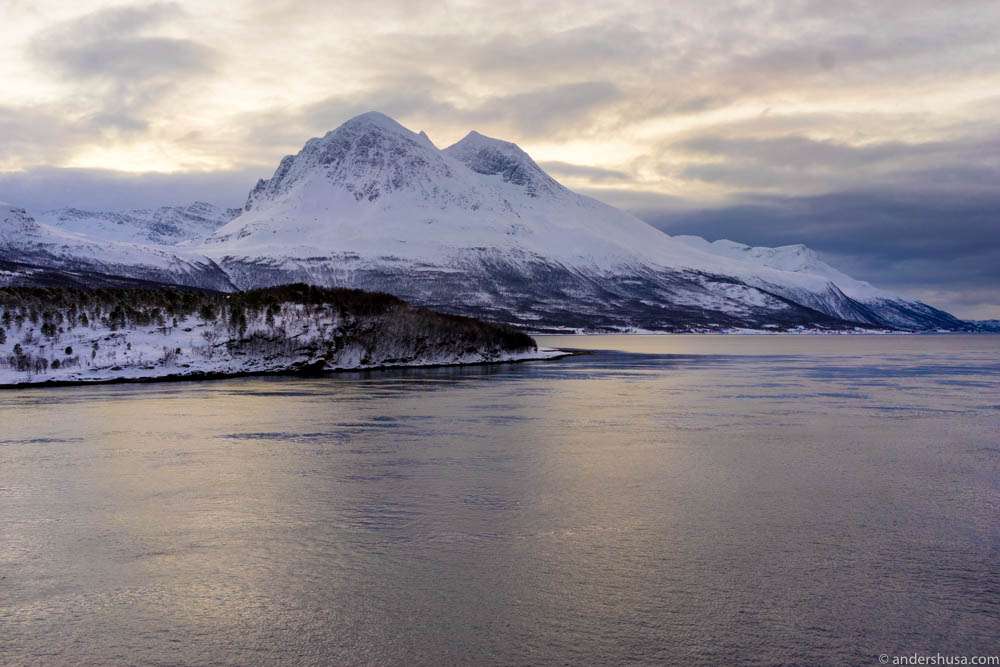 We left Hurtigruten, having sailed all the way from Ålesund with stops in cities like Trondheim, Bodø, and Svolvær. During the boat trip, we did a photography and videography job for Hurtigruten, which will be featured in their channels sometimes this year or next. Our return ticket to Oslo was at 5 PM, so we knew our time in the capital of the north was limited.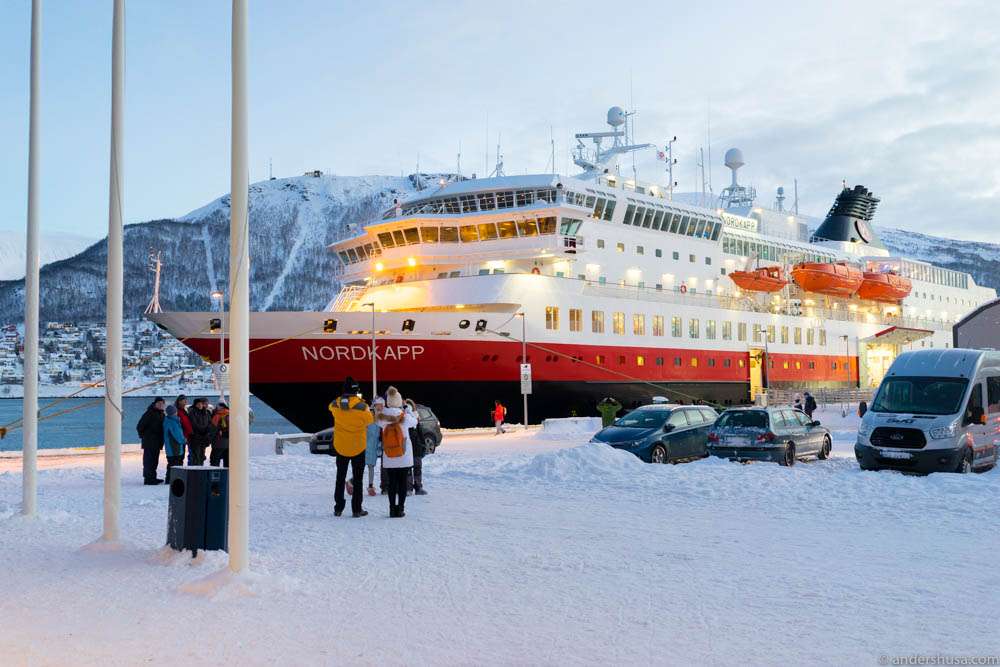 A good friend of Hedda met us for a coffee. She suggested a visit to Kaffebønna, which I was also recommended by an old colleague and friend of mine who grew up here. It's the best coffee shop in Tromsø according to locals, and while we didn't get to test other places, I don't have any reason to doubt that it is. I loved everything from the place, the people, the cakes, and the coffee.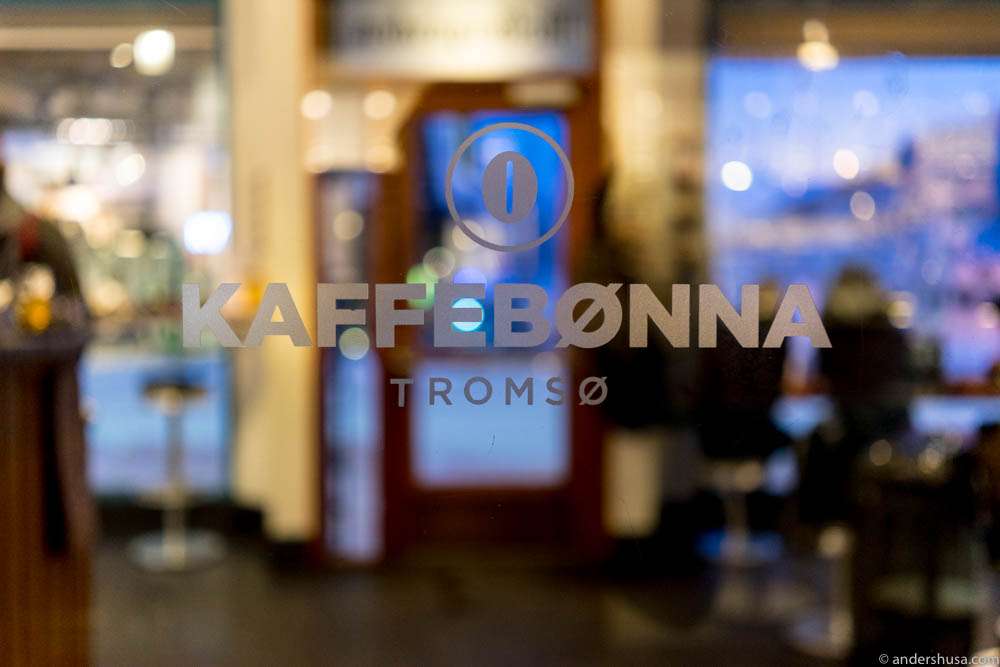 Kaffebønna is a combined bakery and coffee shop and has been around for 15 years. A cozy café in a beautiful old venue with interior details in wood and leather that gave me strange recollections from my childhood. The girls ordered espresso based coffees, while I wanted a V60. That was no problem, but I had to order it from the less busy bakery in the neighboring venue. My coffee of choice this day was Black Coffee from Solberg & Hansen. From the window of Kaffebønna, we could watch toward the harbor as darkness settled over Tromsø at 3 PM in the afternoon.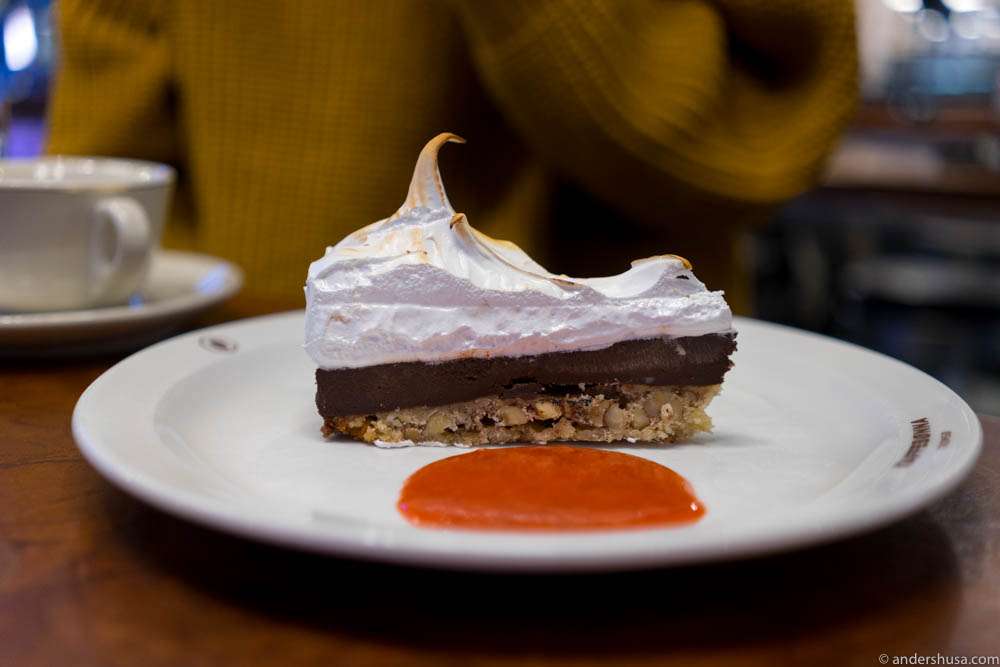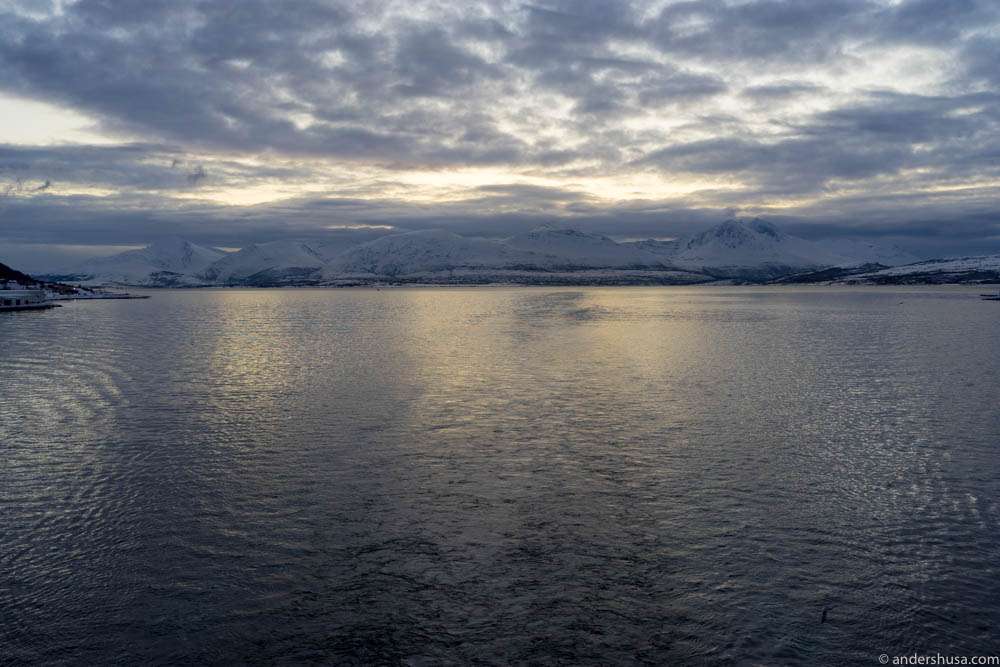 Where should we go the next time we visit Tromsø? Please leave a comment below.