Ad for foodora
Together with foodora, I've helped develop a new steam bun at Kamai. Please check it out – it's guaranteed delicious. You can order the limited edition bao by foodora / Kamai / andershusa.com here! Watch this video to see how it's made.
I guess most people know what foodora is by now. The German company revolutionized takeaway food in Oslo by partnering with some of the best restaurants in the city and utilizing bike couriers for home delivery. I wrote about the service shortly after the launch and also tested their services a few times.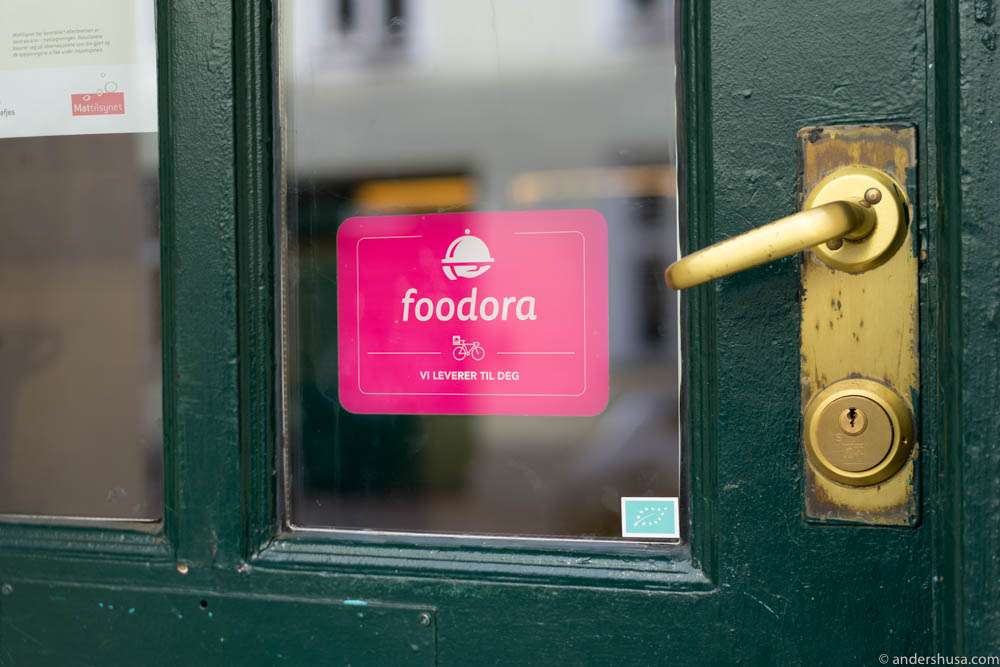 This spring, foodora is focusing on food trends of 2017, and have challenged five restaurants in Oslo to add a new and innovative dish to their takeaway menu. The four other restaurants are Monsun, Miss Gin, Tunco, and El Burro. I picked Kamai for this cooperation since it's one of my favorite restaurants in Oslo. In fact, we used to live across the street of the sushi & bao café, which was our go-to place when we didn't have time to cook, or didn't feel like making dinner. Since we live a bit further north in Grünerløkka now, we opt for foodora delivery most of the time.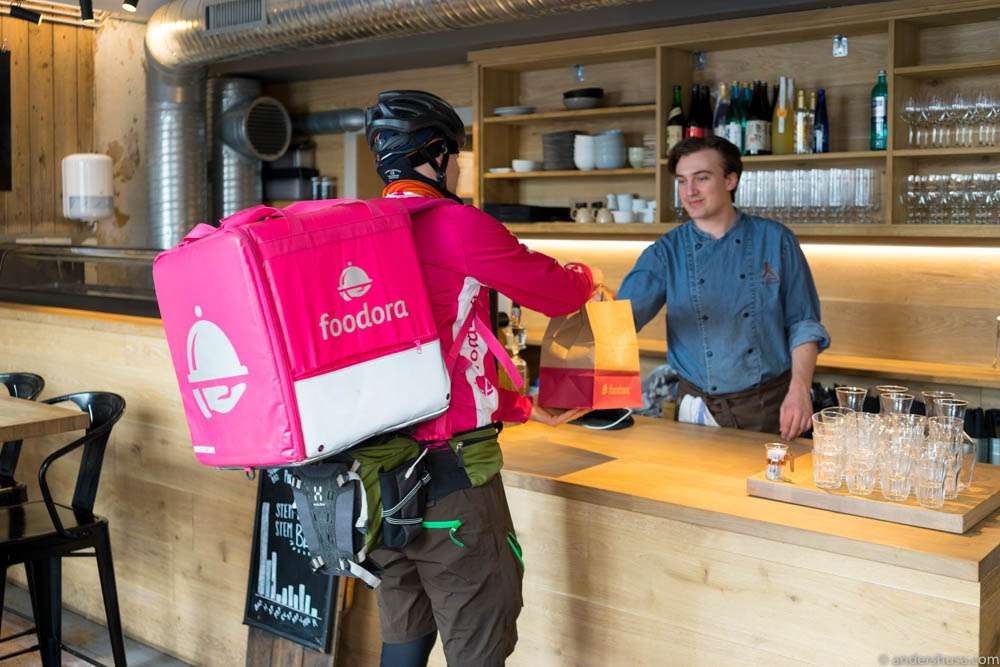 Steam buns are also known as bao – originally from the Taiwanese gua bao. The Kamai bao is a wheat bun, which is steamed to achieve a light, fluffy, and soft texture. On the regular Kamai menu, the three options are pulled pork, marinated and panco-fried fish, and crispy chicken with coleslaw. You can order them all through foodora. By the way, foodora has just launched a new pick-up feature, which allows you to place an order with foodora but pick it up yourself on the way home from school, work or wherever you are. That saves you all the boring wait time in the restaurant.
The latest bao from Kamai is a vegetarian version, filled with a horseradish coleslaw with Japanese mayo, slow baked tomatoes, cucumber, crispy onions, and coriander. In my opinion, vegetarian food shouldn't have to look like meat replacements. However, you want to make sure that you add some of that rich, concentrated, umami taste that you'll otherwise miss from meat.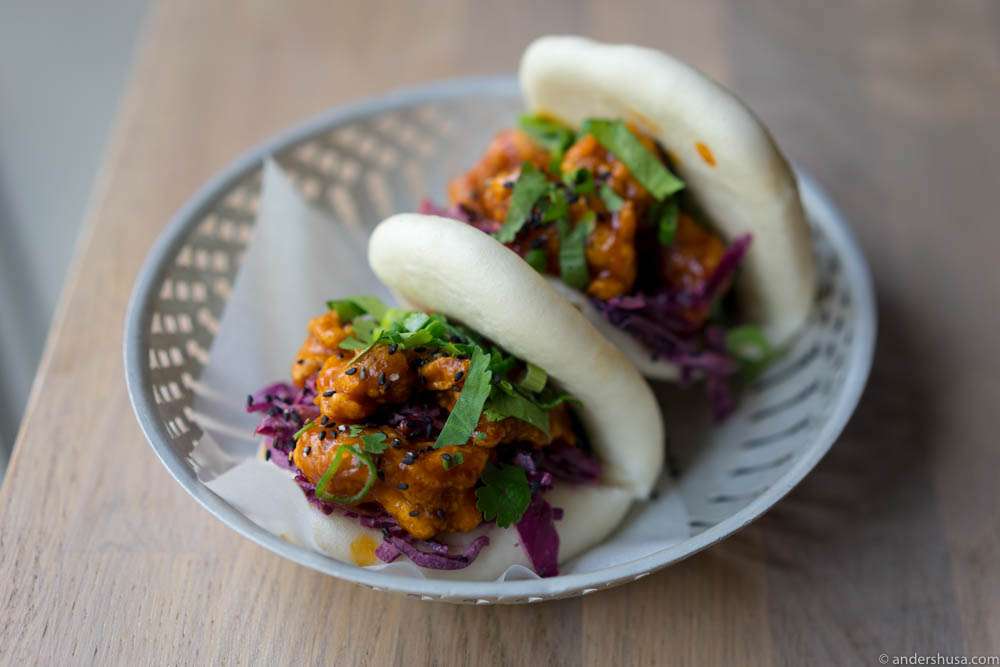 To achieve a great umami taste in the tomatoes, we decided to bake them in the oven for a long time together with soy, anise, and sugar. When cooked at a certain temperature, the natural sugars in the tomato undergo a Maillard reaction – a caramelization which alters the color and taste of the tomato. The result is a sweet, salty and succulent piece of tomato that won't make you miss meat, whether you're a vegetarian or not. After cooking, the tomatoes are set aside to rest, allowing the juices to settle and the temperature to sink. You don't want burning-hot tomato water squirting out when you bite into that delicious bao.
Some of my favorite dishes from New Nordic restaurants are, in fact, vegetarian. The most prominent ones that come to mind are the dehydrated beets at Kadeau, the dehydrated and rehydrated carrots at Amass, and the radish pie at Noma (my runner-up dish of entire 2016). World-leading restaurant Noma is even going vegetarian for the spring and summer season when they reopen in 2018.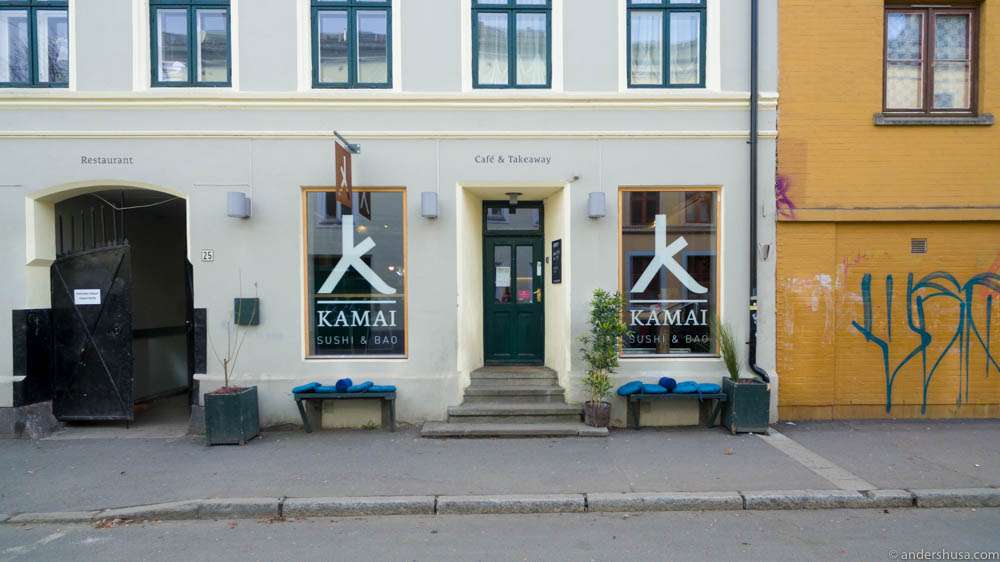 Did you try to order the new limited edition Kamai bao through foodora? If not, do it here. Please let me know what you think by commenting below.
Disclaimer
This is a paid ad for foodora.