Sponsored invitation
The last couple of weeks in Oslo have been amazing! This is the kind of summer we dream about every year. A clear blue sky, temperatures averaging around 20°C – even reaching highs of 25°C. Few things beat that sensation you get when the first rays of sunlight hit your face after a long, rainy autumn and cold, grey winter season (it even snowed here in mid-May!). This kind of weather makes you want to stay outdoors. All. The. Time. But a man has to eat, right? Luckily, more and more restaurants in Oslo understand that they need to have a terrace for the summer season. Restaurant Publiko at Majorstua is the latest one to join the party. We paid them a visit during the opening weeks in September last year, and shortly after, in October, the restaurant entered the White Guide. From what I hear, the place has been almost fully booked ever since. Luckily, there was space for us in the new al fresco garden one sunny day around lunch hours. We ate a selection of the dishes from the one-page menu (I hate long menus, especially for lunch), with the highlight being the pulled duck on brioche buns. You may already have seen my map of the best restaurants in Oslo that stays open all summer? Unfortunately, Publiko is not one of them, so make sure you go there before they close mid-July. If not, you'll have to wait until August.
Al fresco garden opening hours:
Monday – Saturday: 12 PM – 10.30 PM
Closed: July 16th – August 7th 2017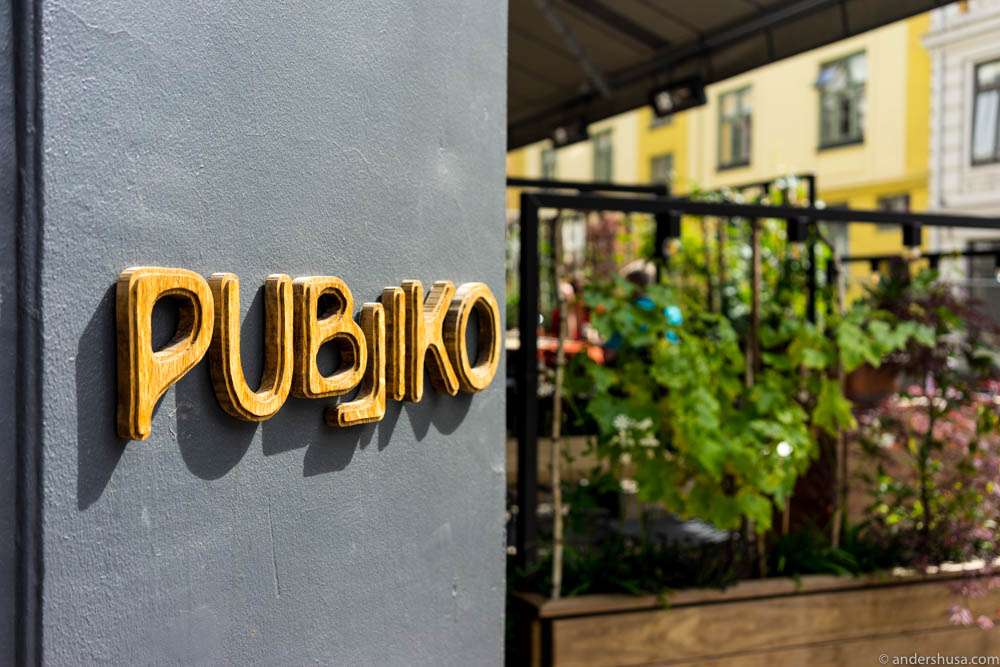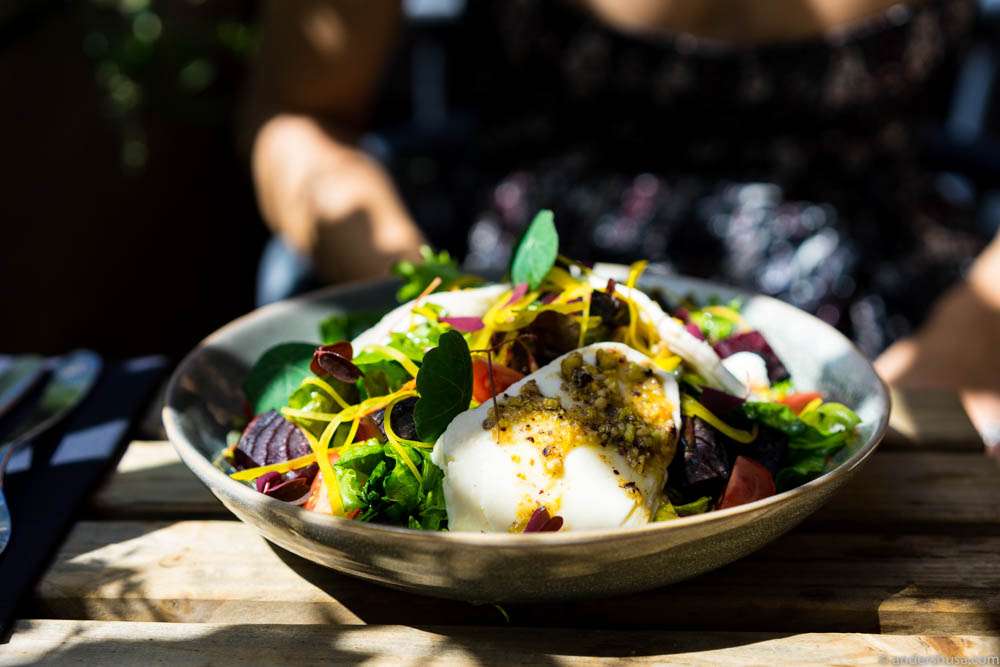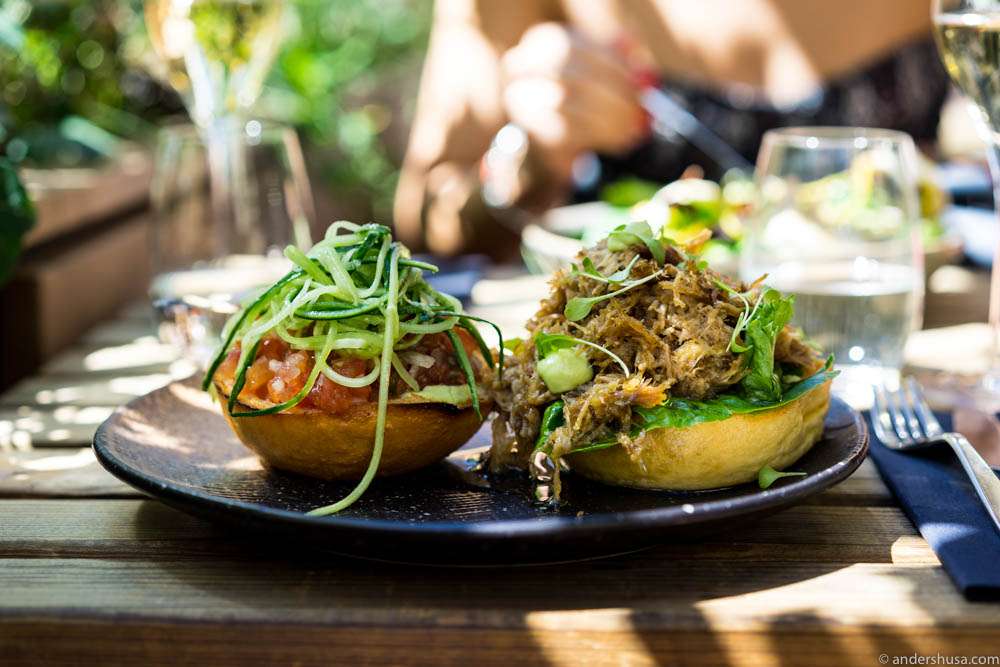 What's your favorite al fresco restaurant in Oslo? Please share in a comment below.
Disclaimer
This was a sponsored invitation by Concept Restaurants. The restaurant had no influence on the content of this article, and I received no monetary payment.