Sponsored by the Food Organisation of Denmark
On a rooftop in the district of Østerbro in Copenhagen there's a place unlike anything I have ever experienced. If you climb the spiral fire stairs in the back alley all the way to the top of the building you arrive at Stedsans at ØsterGRO: an urban farm and restaurant on a roof. This is their second season in operation. I still have my first visit from last summer fresh in mind. To be lucky enough to dine here yet another time was not something I expected so soon, but during the Copenhagen Cooking & Food Festival I took part in a special rooftop lunch at Stedsans.
Owner and founder Mette Helbæk welcomed us with a glass of sparkling wine on one of the hottest days of summer in Copenhagen this season. Even though I had been to Stedsans before I had not met Mette – only her husband Flemming Hansen, which in turn was absent this time. This picture perfect couple both works as chefs  and hosts in the restaurant. They care deeply about clean and organic food, sustainability and the importance of sharing a meal with other people.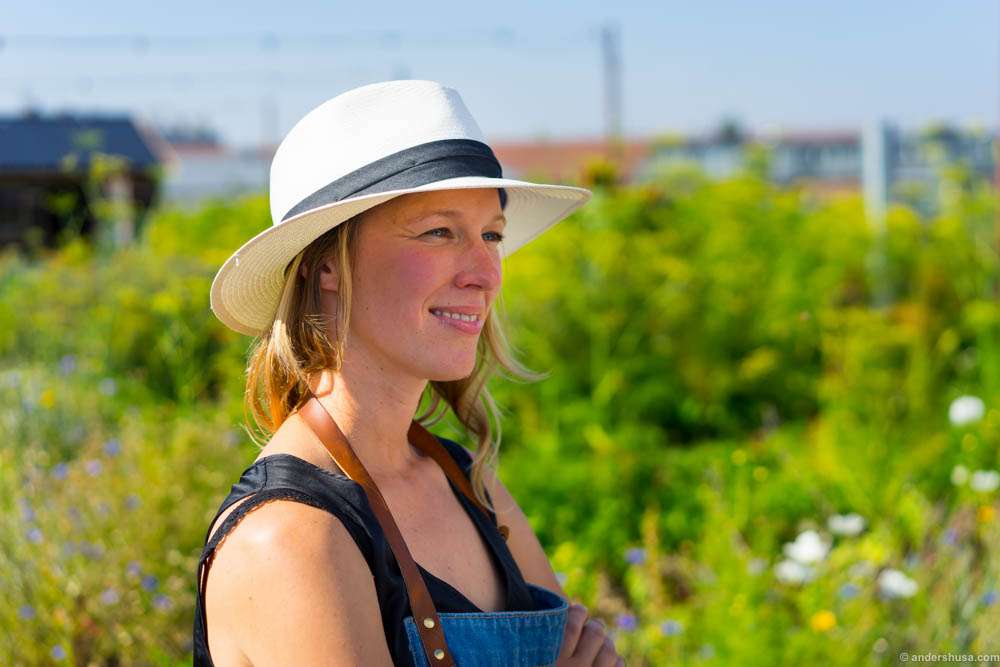 The wine is as natural as the food at Stedsans. Funky and clean! Mette put the bottles on the table, so we could pour our own wine. Just like you would do at someone's home. We were seated fairly tightly around the table, even though we weren't enough people to fill all seats. Probably to give us a genuine feel of how a meal at Stedsans is supposed to be. The idea is to get to know all your neighbors and not just the people you came with. It's all about the social eating experience.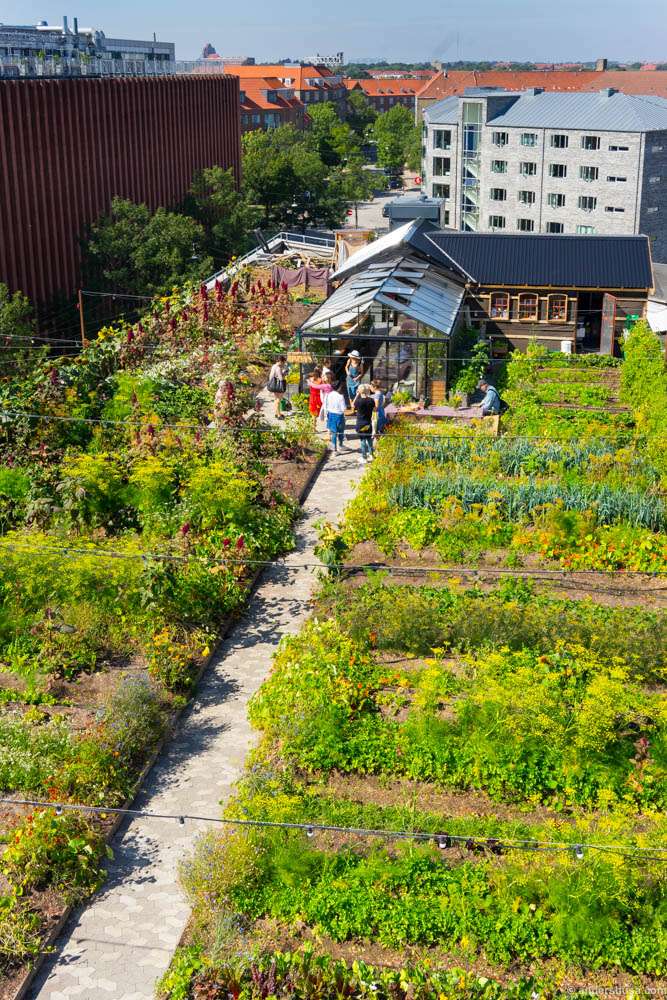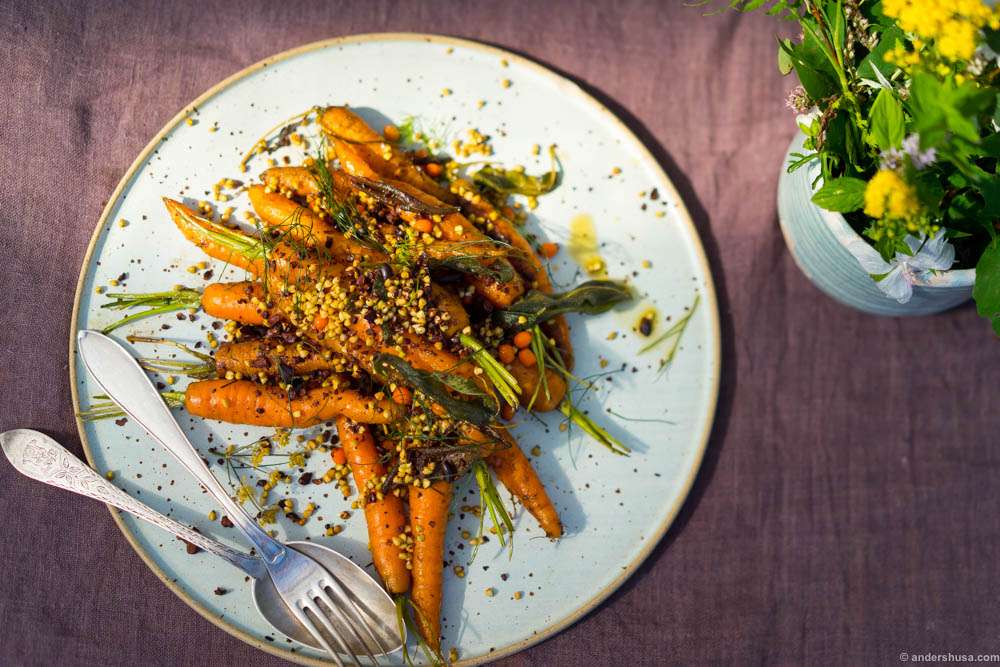 – I just think that it's important what you eat – that it tastes nice, but also that it looks pretty, Mette told us.
The food at Stedsans is just what it promises: clean, simple and local. We got tomatoes from the garden and tiny carrots with the stalks left on, but also corn on the cob and cocoa nibs. Mette and Flemming are not afraid to mix in flavors from different cuisines, and the cooking is definitely not a traditional Danish style. It does, however, belong to the new Nordic cooking scene. In fact, it's been said about Stedsans that it's shaping Copenhagen's post-Noma food scene.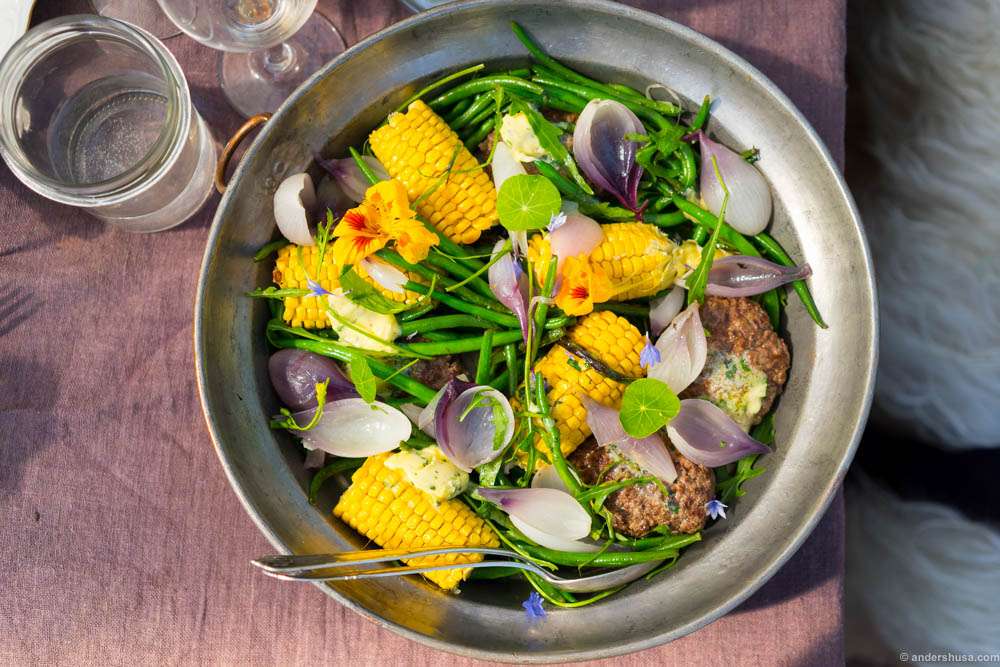 "I just think that it's important what you eat – that it tastes nice, but also that it looks pretty." – Mette Helbæk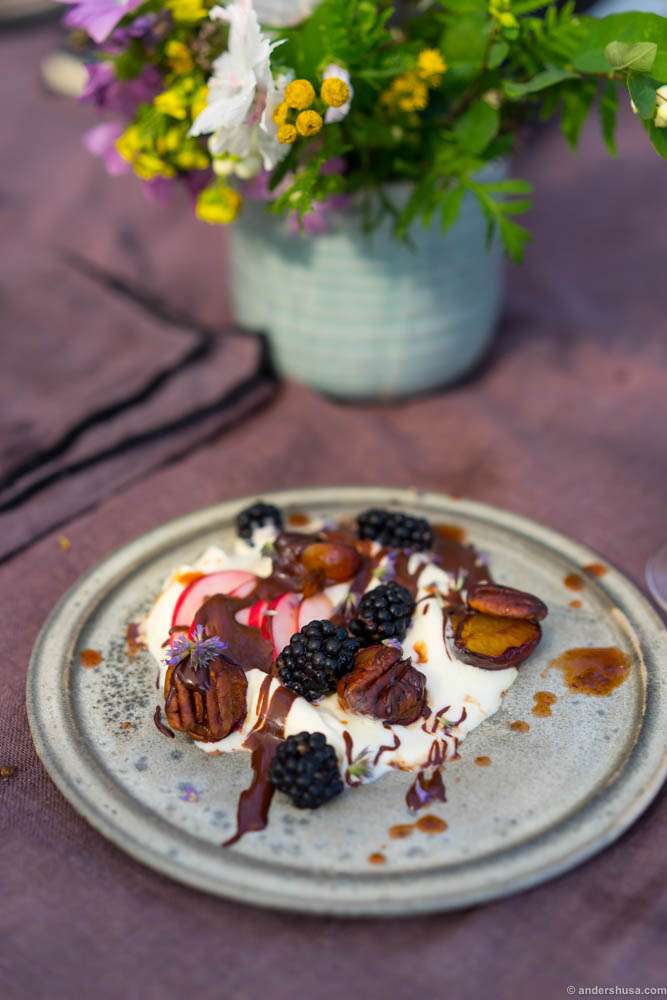 A visit to Stedsans is almost a dreamlike sensory experience. Moments ago you rode your bike along the gray asphalt pavements of Copenhagen. Now, in middle of this green oasis high above the surrounding buildings, you have to pinch yourself to realize you're still in the same city. A meal is more than the ingredients and how you put them together, it's also the visual element, the sounds and setting and the people around you. Stedsans brings all of that together. I'll be back next summer too if I can get my hands on a ticket.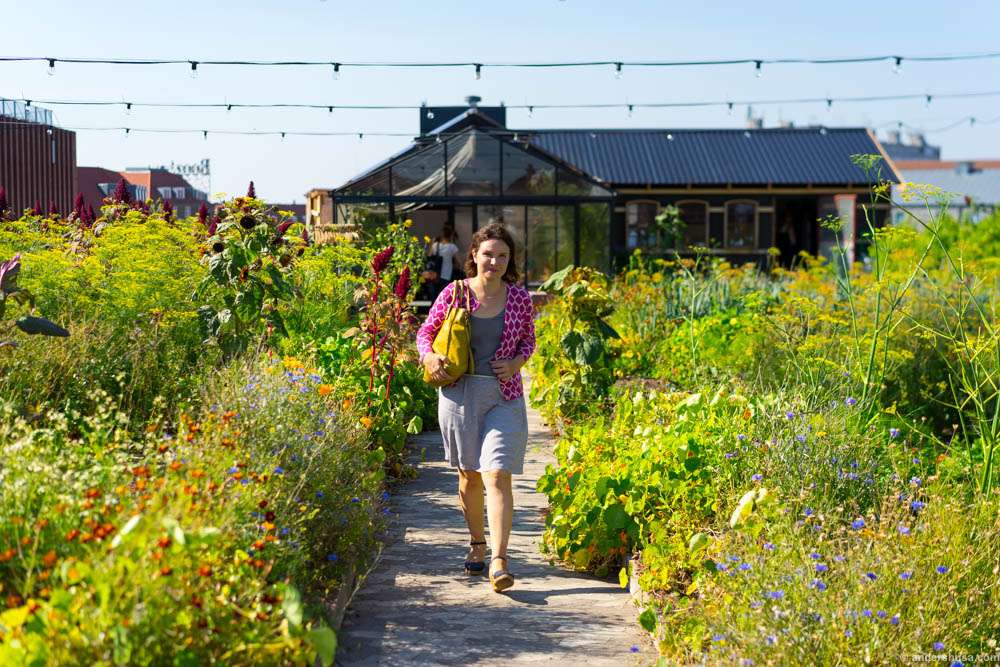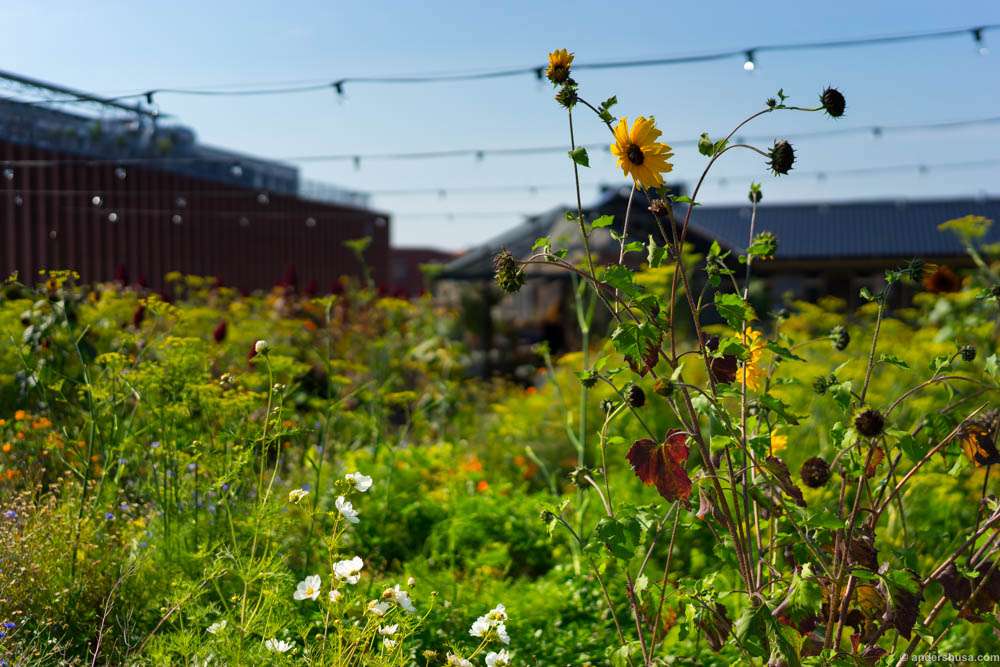 Did you secure a table at Stedsans this season? Please share your experience in a comment.
Disclaimer
This was part of a sponsored trip by the Food Organisation of Denmark. They had no influence on the choice of recommendations or content of this article. I received no monetary payment.