The cafeteria at Sentralen is a casual lunch spot where you can get coffee, juice, sandwiches, salads and various baked goods and cakes. It feels almost like an extended Handwerk bakery. From 4 PM in the evenings the cafeteria turn into a pizza restaurant. The pizza doughs are made by Handwerk, of course, making this one of the few restaurants that offer proper sourdough pizza. I had a taste of Handwerk's sourdough pizza last summer when Jens Føien was doing a Vin John pop-up at Handwerk Vulkan. Ever since that, I've been longing for a similar place in this city. Thus, when we got the pizza cravings this Easter holiday we headed for Sentralen pizza to check out the atmosphere.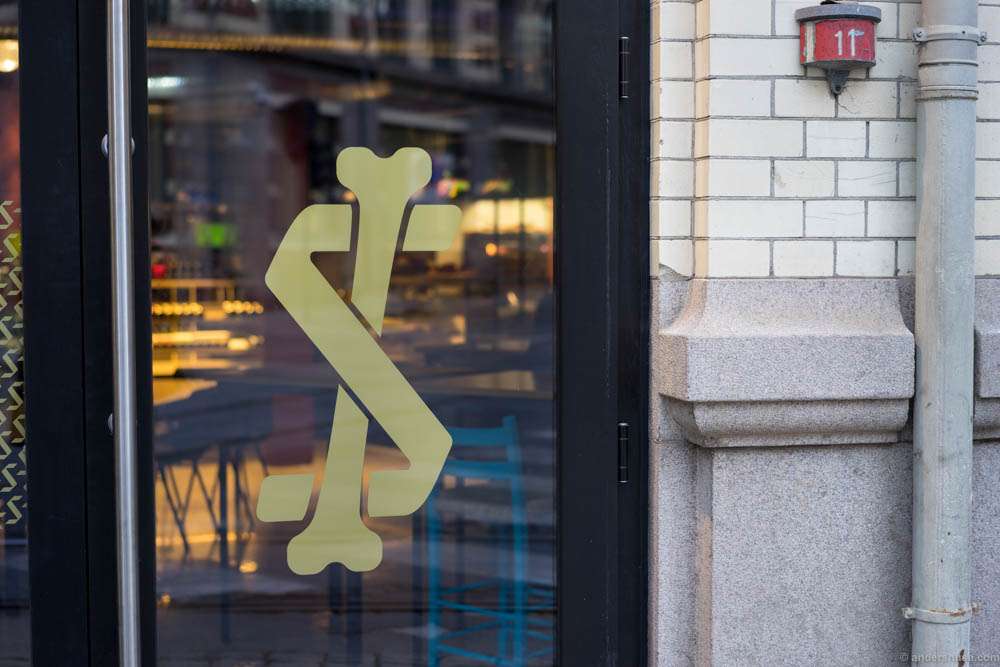 Sentralen restaurant has become very popular in next to no time – which is well deserved in my opinion. Multiple top score reviews and an ensemble of famous chefs related to the place has proven to be a great combo. I hear friends and colleagues praise the place constantly, but I've yet to hear anyone talk about the hidden gem next door. Sentralen pizza is an even more relaxed place, where you just drop by, find a free seat at one of the big tables and enjoy delicious sourdough pizza and natural wine. The cured meats are from the small, quality producer Ask Gård. Ask is all about organic products and animal welfare. The wine list is dominated by the great selection from the natural wine importer Non Dos.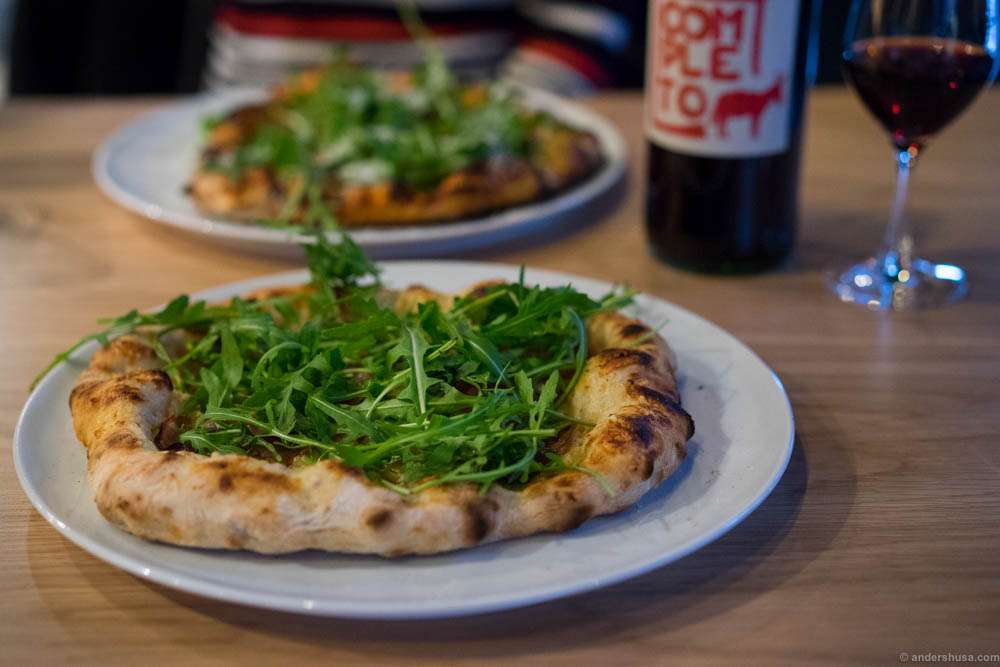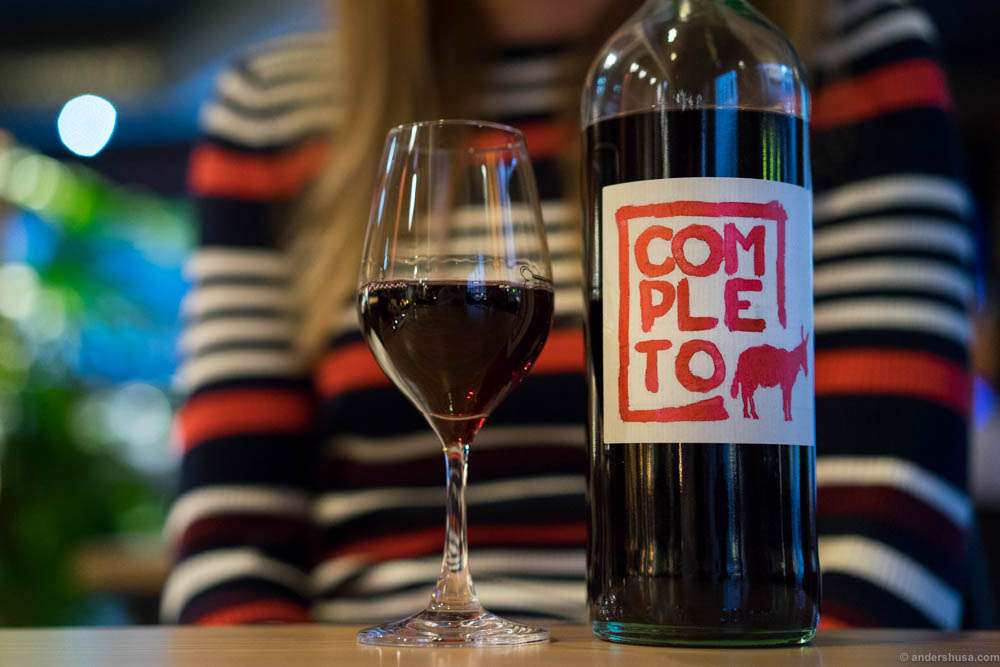 There are a few decent pizza places in Oslo. Another one of my favorites is Lofthus Samvirkelag. Both the original at Sandaker and the latest one at Tranen. Similar to Sentralen pizza, Lofthus Samvirkelag is also a bakery during the day. Åpent Bakeri makes the dough, which is a fantastic recipe that I have copied at home several times. I hope I can get the recipe from Sentralen pizza one day as well, especially now that I have a sourdough sleeping in my fridge. The wine we enjoyed this evening is one of my favorites. Completo from Carussin is a delicious and very juicy red wine that comes in a 1-liter bottle. Perfect with pizza, perfect on its own.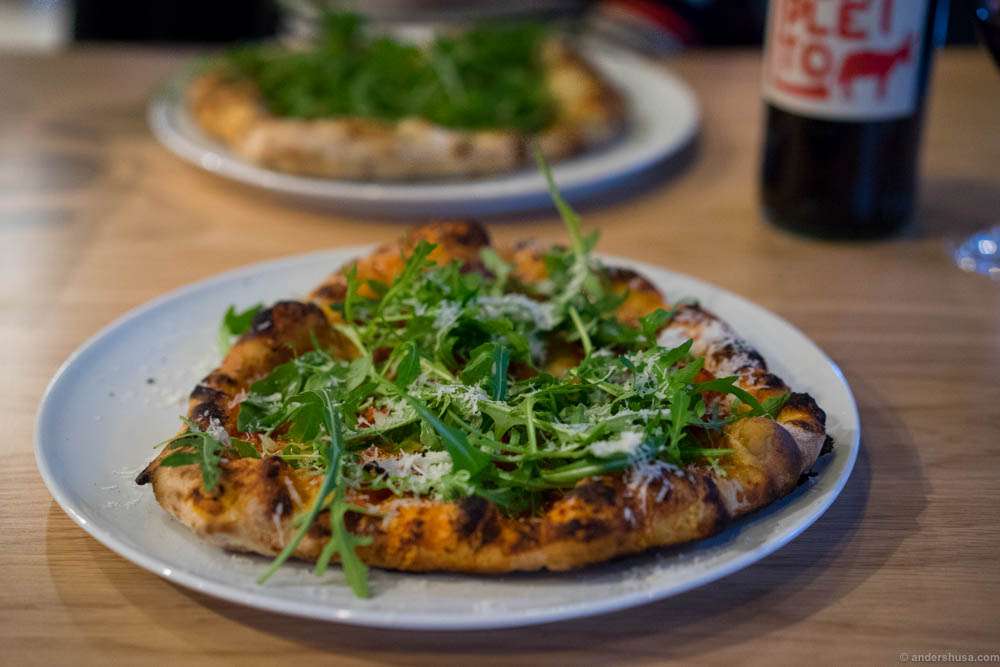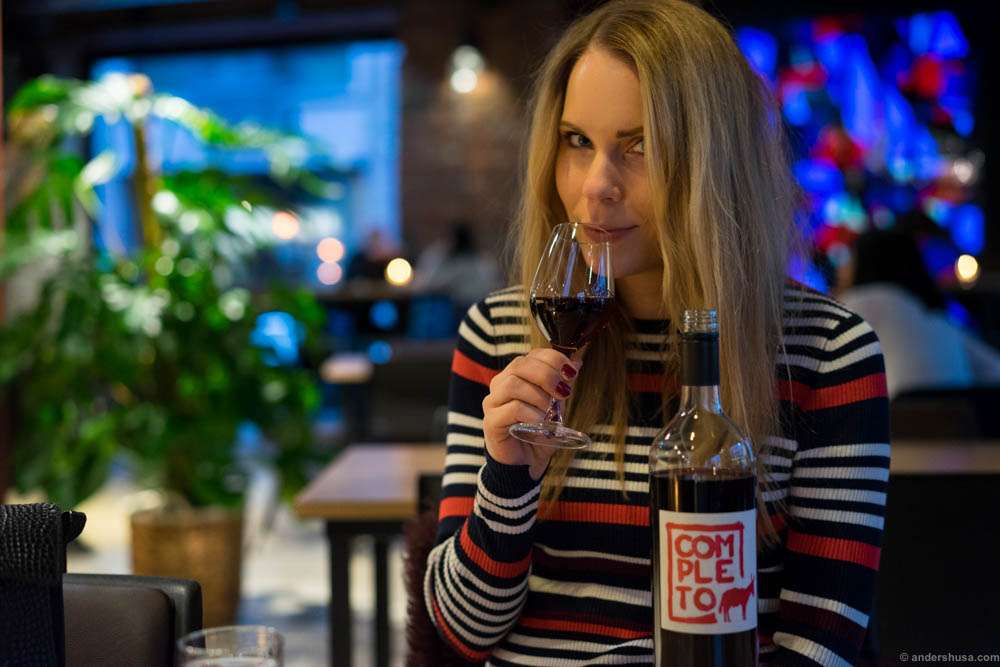 Ask any chef and I bet you'll find that they love making pizza. It's such a liberating dish to make. You are free to do whatever you want. Camilla Neteland, who used to work at Smalhans, is the head chef in the cafeteria. Sentralen pizza seems to be doing a lot of special events, though, where they invite different chefs to come and make pizza. One of the chefs and owners, Stian Floer, made pizza the other night when Humornieu had a stand-up show. Unfortunately, I was on the other side of the planet. I'll definitely attend the next event of that kind.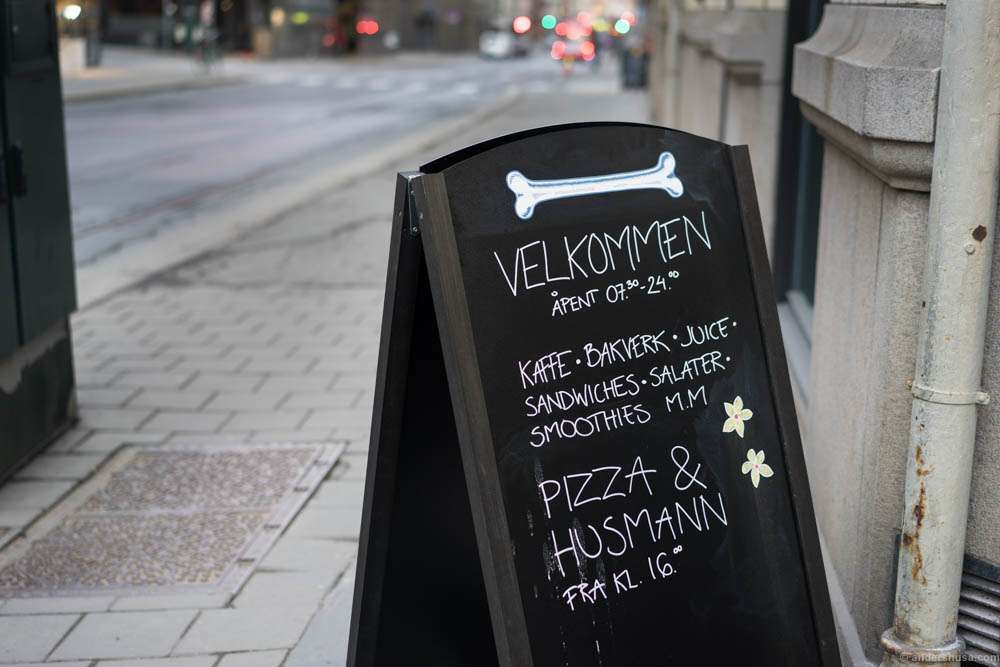 What is your favorite pizza place? Please share in a comment below.
Ad