This weekend I checked out a pop-up restaurant in Copenhagen called Skeletske & Vin. If you live in Copenhagen, or plan to visit the city in January, I strongly recommend that you book a table or drop by this event. The pop-up is held at restaurant Spisehuset, which is located in Kødbyen – the old meatpacking district. To be precise, you have to enter what is referred to as the brown/green/grey part of Kødbyen. The majority of the restaurants are actually found in the "white" part, which is the part most people know. At least I was happy Skeletske & Vin had put up a sign telling people where it was, because the building looked like any old decaying shack. An oil barrel burning outside made for an even more awesome atmosphere, just check out this video I shot.
The event is hosted by experienced guys in the social eating genre. One of them is Solfinn Danielsen, whom I have written about before in my article on his wine store Rødder & Vin. The guys from Skeletske I did not know so well, but Solfinn told me they've been doing pop-ups for a long while. Apparently, Spisehuset was not gonna be open in January anyway, so the two of them saw a perfect opportunity to team up and do something more than a one-off pop-up event. The restaurant is open every Thursday to Sunday throughout January, from 17.00 till late. Solfinn has also moved his wine bar to this location for the time being, and sells wine the same days from 14.00 till 17.00.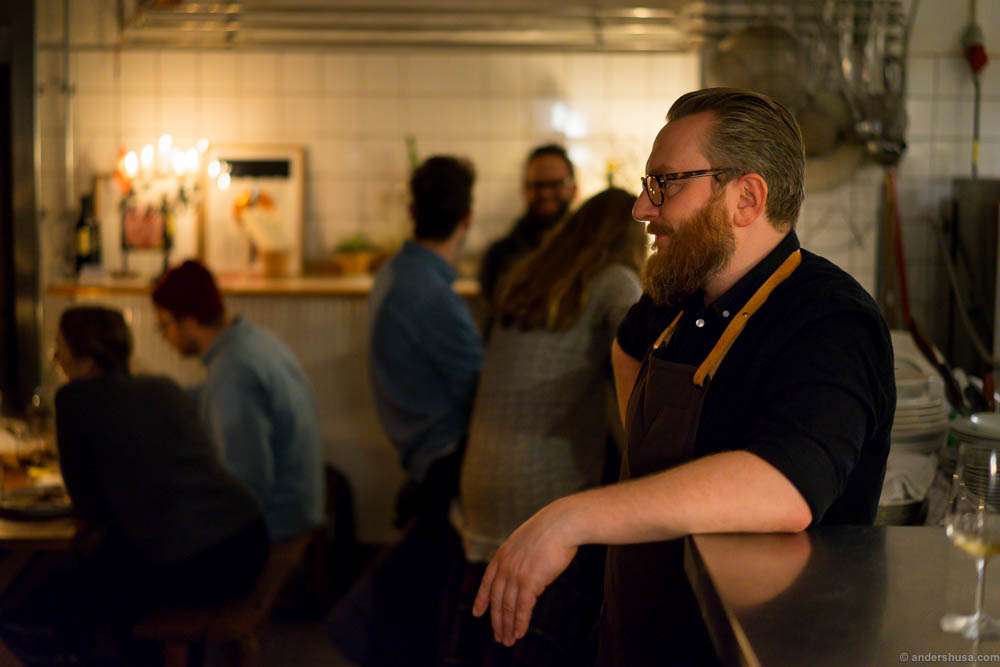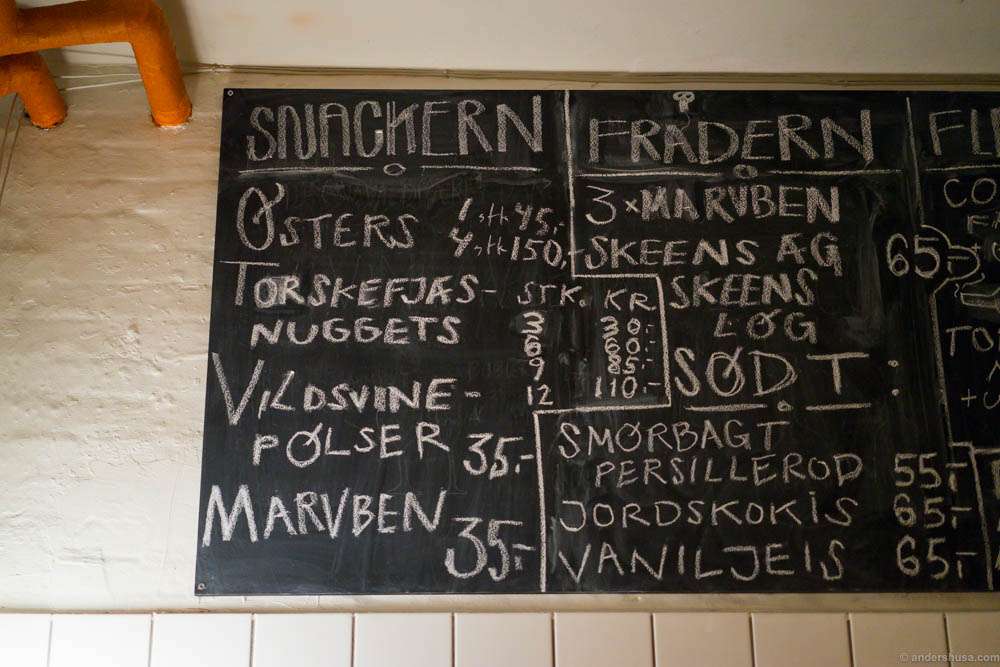 The menu features rustic dishes like sausage, bone marrow and cod's face nuggets. You'll find classic bar snack like oysters on the blackboard too. Solfinn will happily pair wine with your dishes if you ask. Bigger groups might prefer to just buy a bottle and share. One thing is certain: The quality is guaranteed to be outstanding when Rødder & Vin supplies the thirst quenchers. I cannot imagine a more perfect host than Solfinn. He is so attentative and greets everyone that comes through the door as friends. I'm sure he knows a lot of them from former projects, but still. The next day I drove past him in an Uber (note to self: small city) when he was out walking with his wife and kids. A perfect family man as well it seems.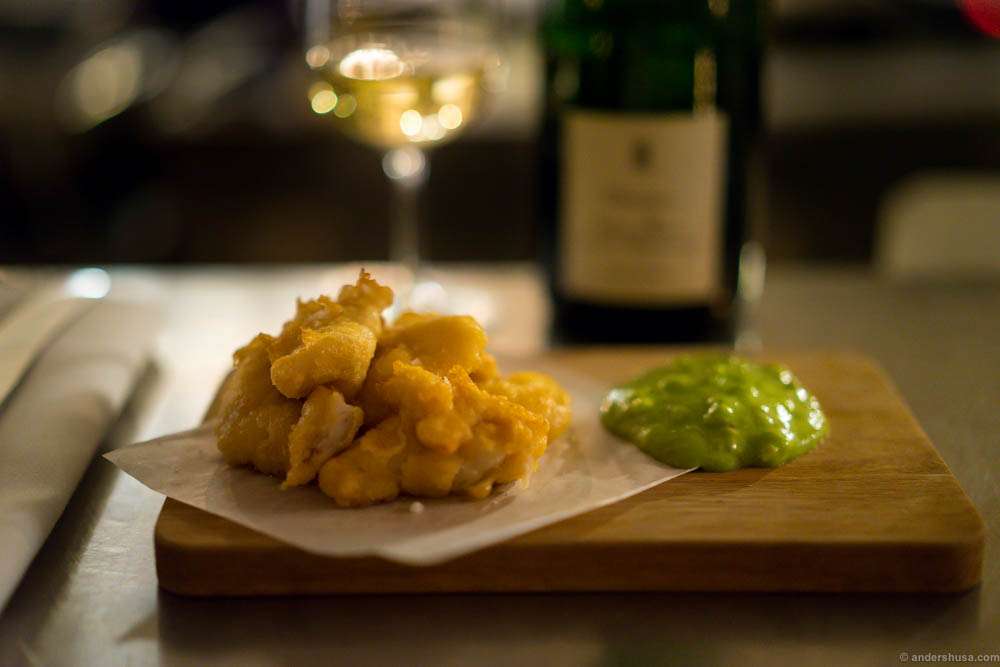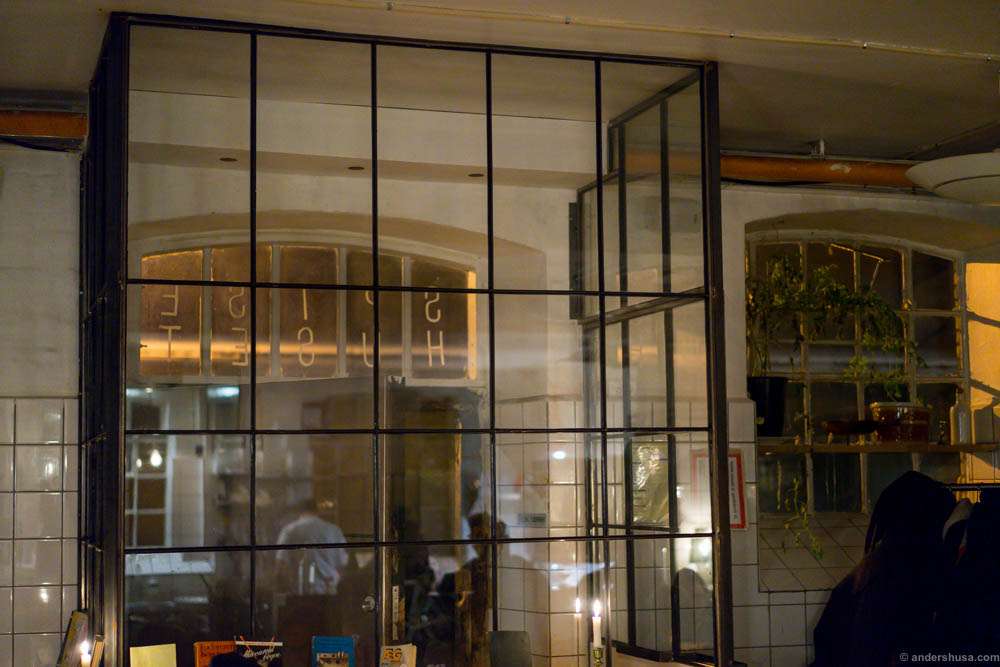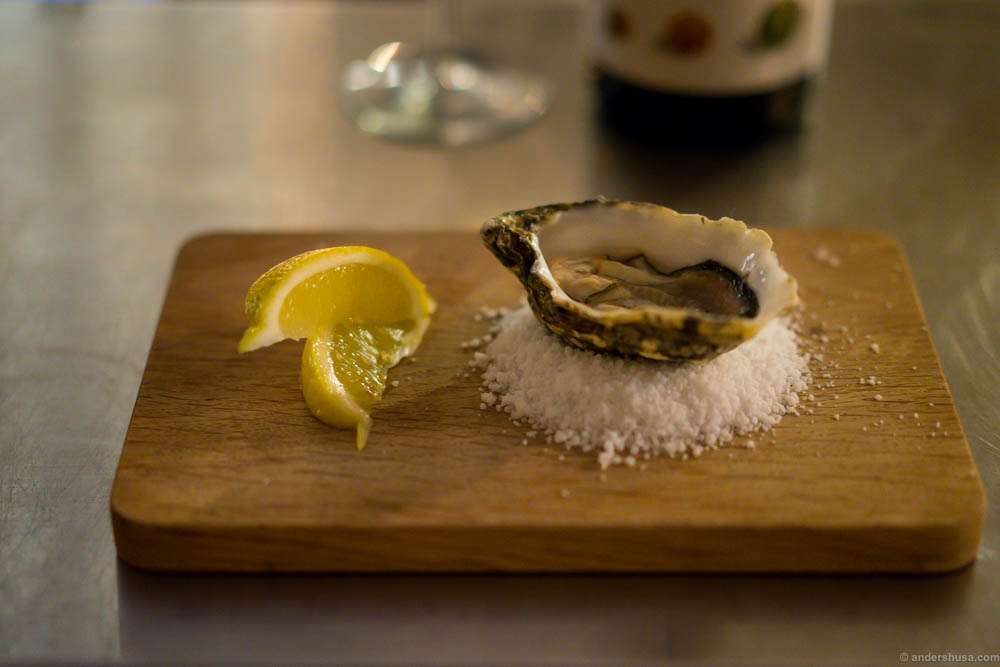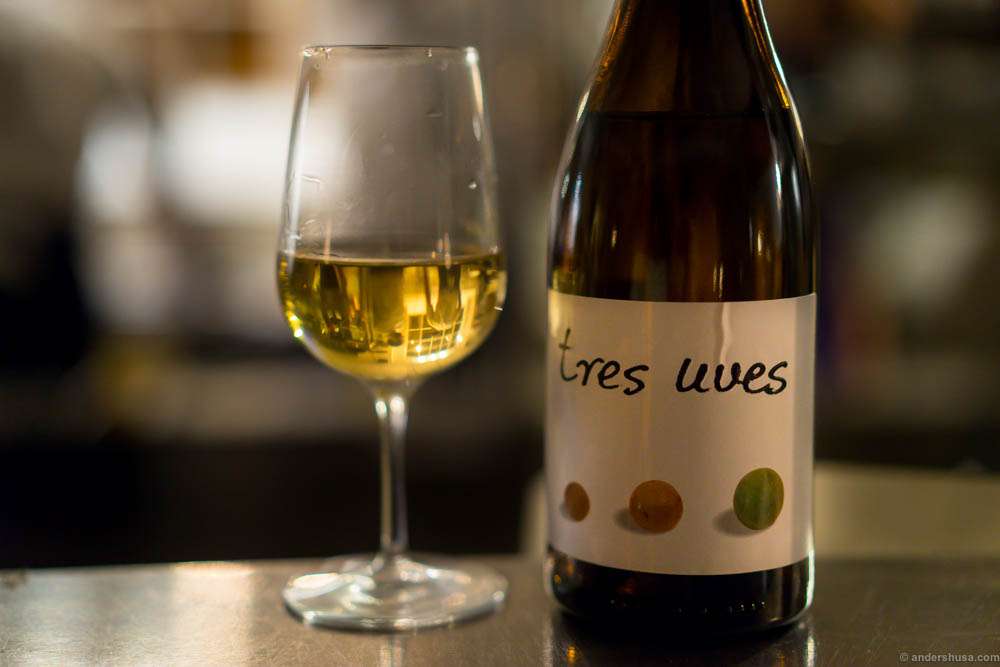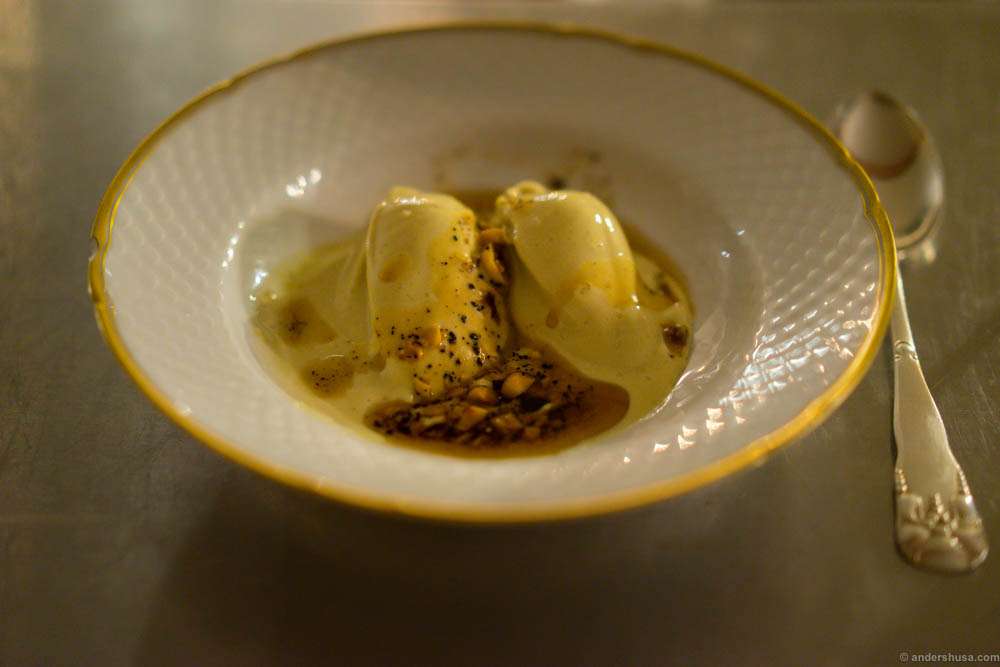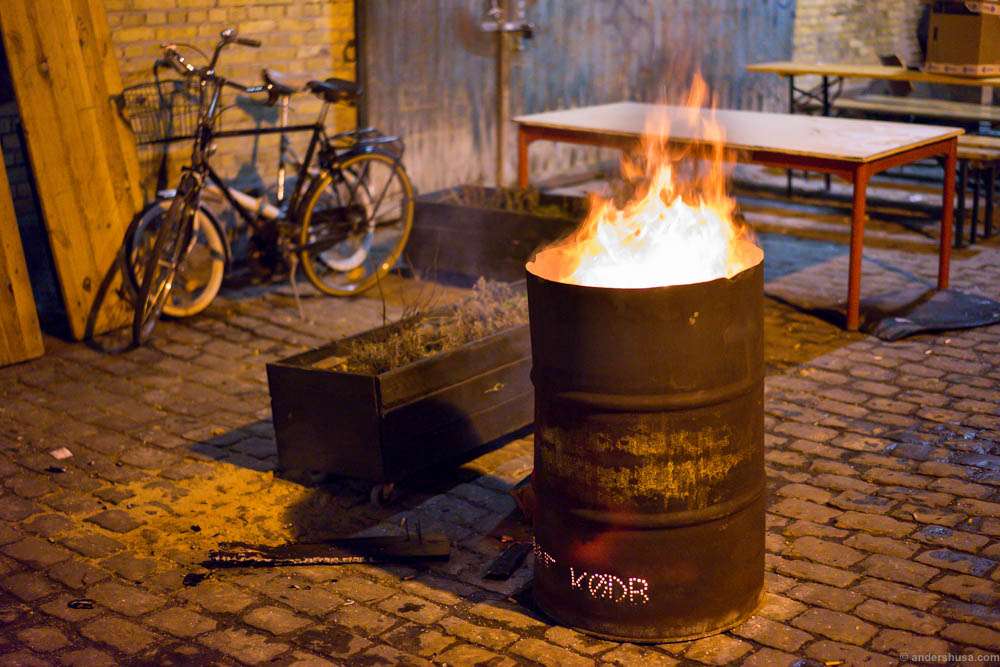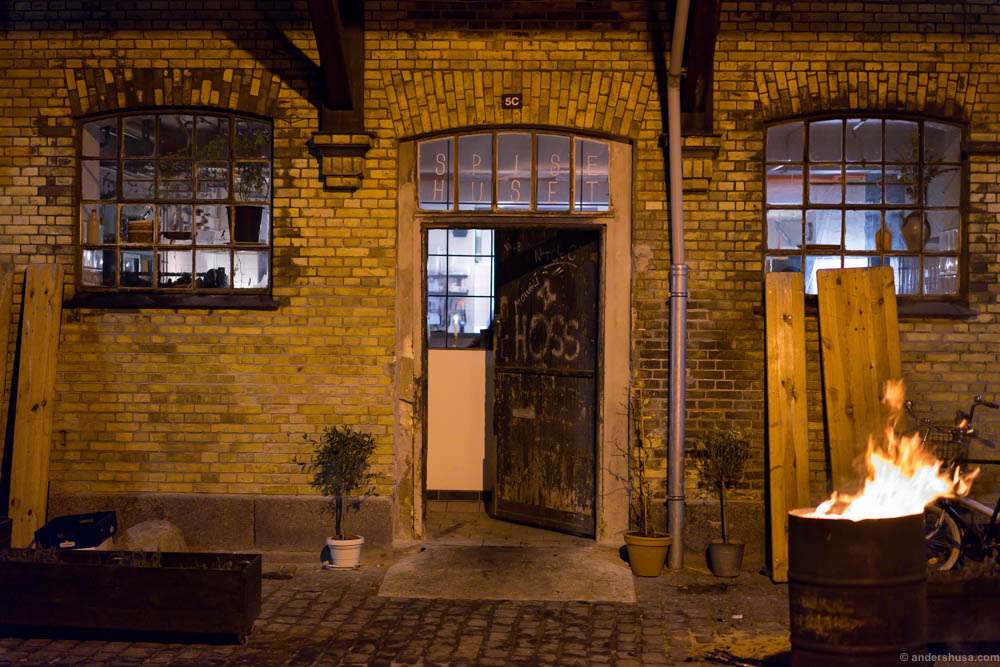 Please feel free to leave a comment and tell me what you think if you attend this pop-up.