Sponsored invitation
I had the pleasure of meeting the original foodie and urban farmer Andreas Viestad earlier this year, when we spent two days together visiting restaurant Fäviken in Sweden. Andreas is one of three owners at restaurant St. Lars at Bislett in Oslo. The other day he invited me to try their new burger, which they had worked hard to perfect for a long time.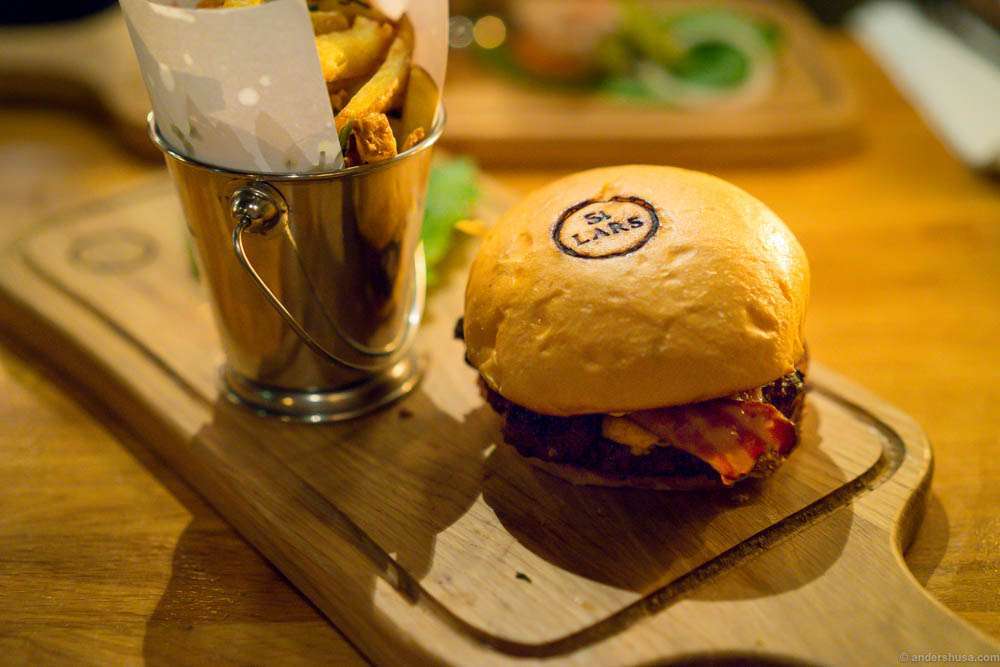 I wanted to get some really nice burger photos. What could possibly look better than a juicy, greasy, dripping hot burger? Only that very same thing in the hands of a hot girl, of course. Thus, I brought my tattooed foodie friend Christina, who I suspected would love a good burger. Tattoos and burgers go hand in hand as well.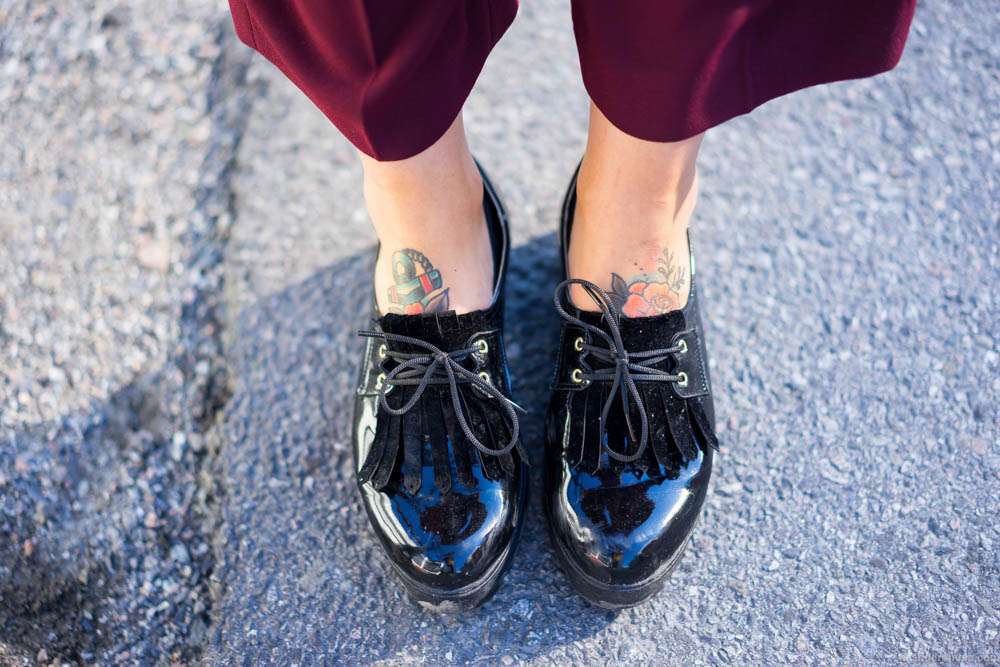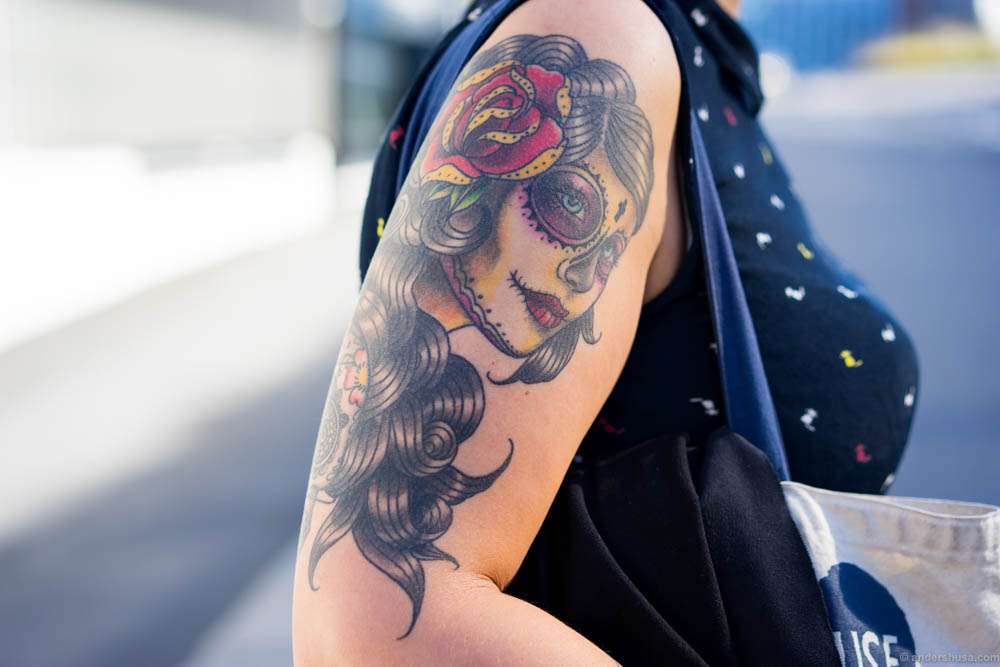 St. Lars is a gastropub, inspired by and designed in the same style as the famous bar the Spotted Pig in New York. Dark red colors, velvet curtains, walls covered with huge mirrors and framed art in different styles. It is a rough bistro, with bad ass chefs who slap big chunks of meat on your table and throw some Béarnaise sauce on it. Well … sort of.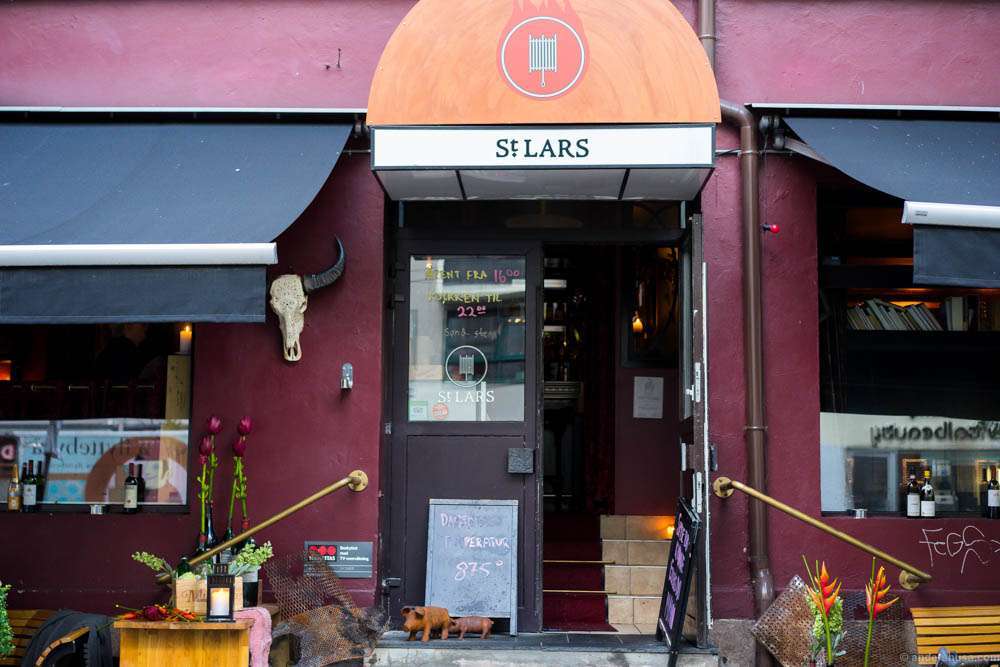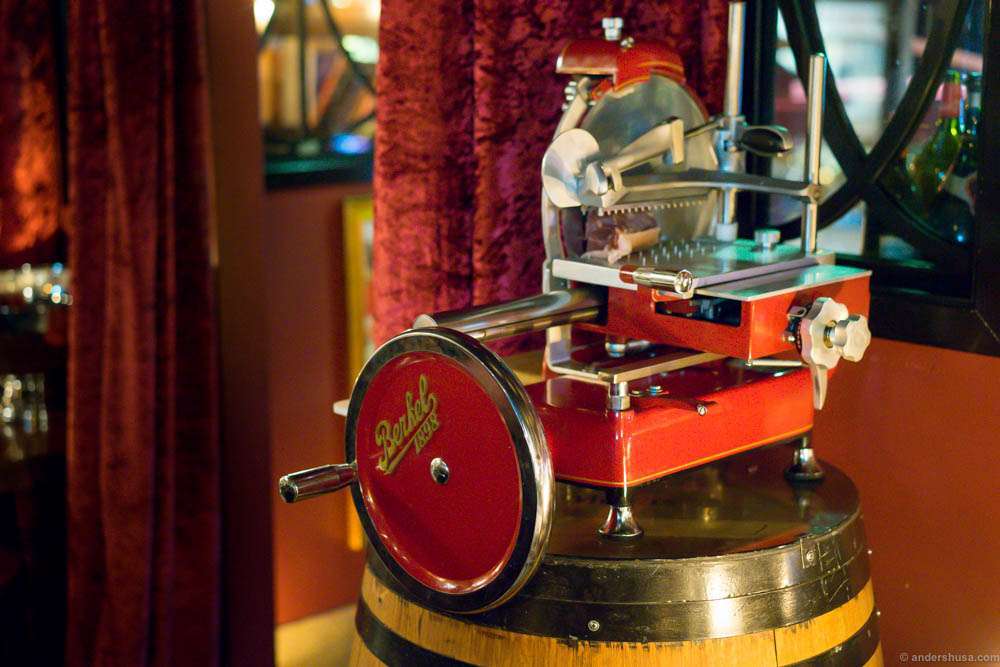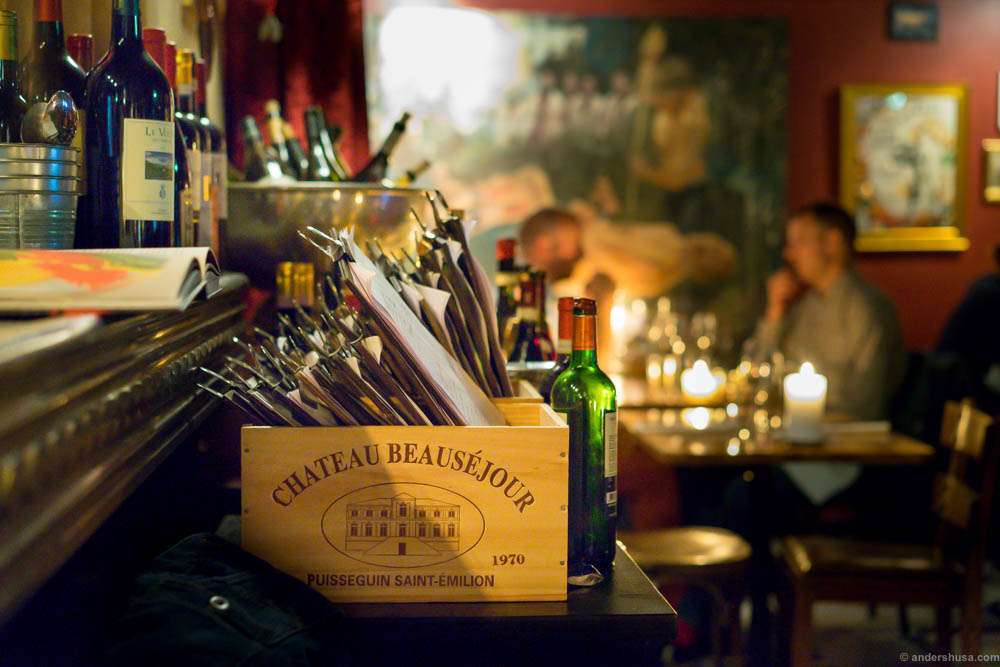 We got the table right underneath the huge painting of St. Lars, who has given his name to the restaurant. This place is all about the grill, and almost every dish has an element which has touched the grill at some point. Before we were ready to dig into the burger, however, we wanted to try a few other exciting snacks and dishes on the menu. As a true gastropub, St. Lars do of course follow the philosophy of nose to tail eating, and serves pig's ears and nose snack.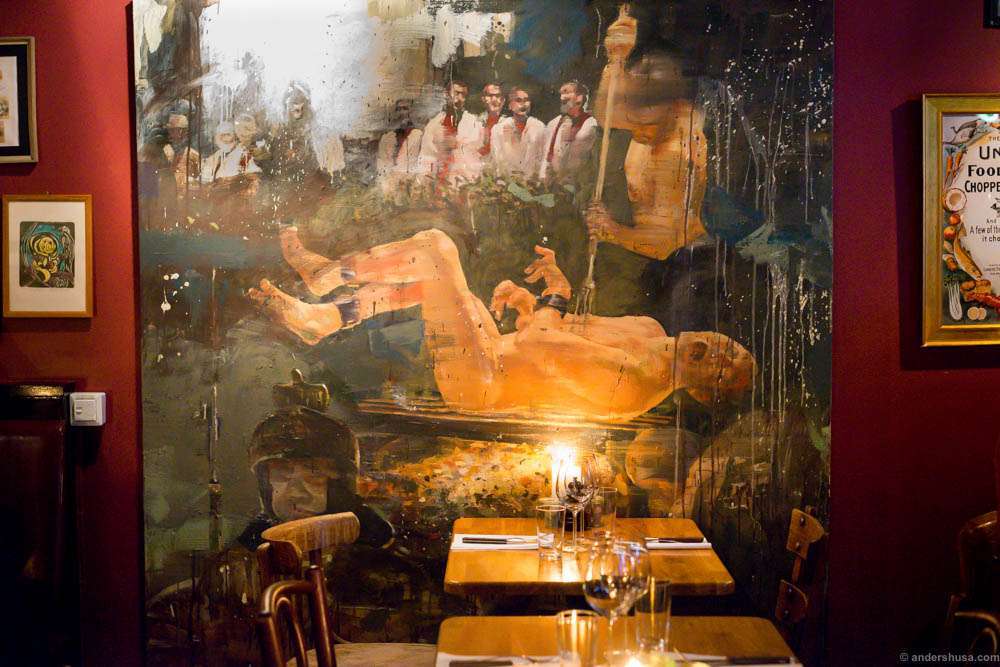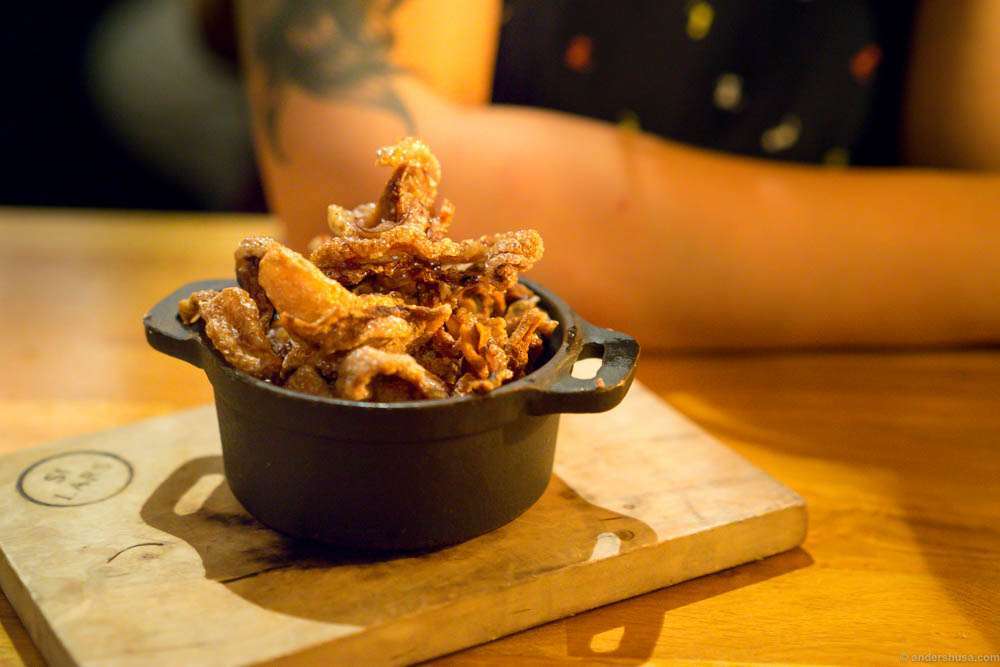 St. Lars is known for having exploited the horse meat scandal a few years back, by offering horse on their menu and making it their top seller. Horse meat is underrated for sure, probably partly because many consider it to be more of a pet than a source of food. Norway's most famous superchef Eyvind Hellstrøm regards it as the best and most tender meat for a good beef. Thus, we had to try the horse tartare, which I have only ever eaten once before at the now-closed restaurant Tranen.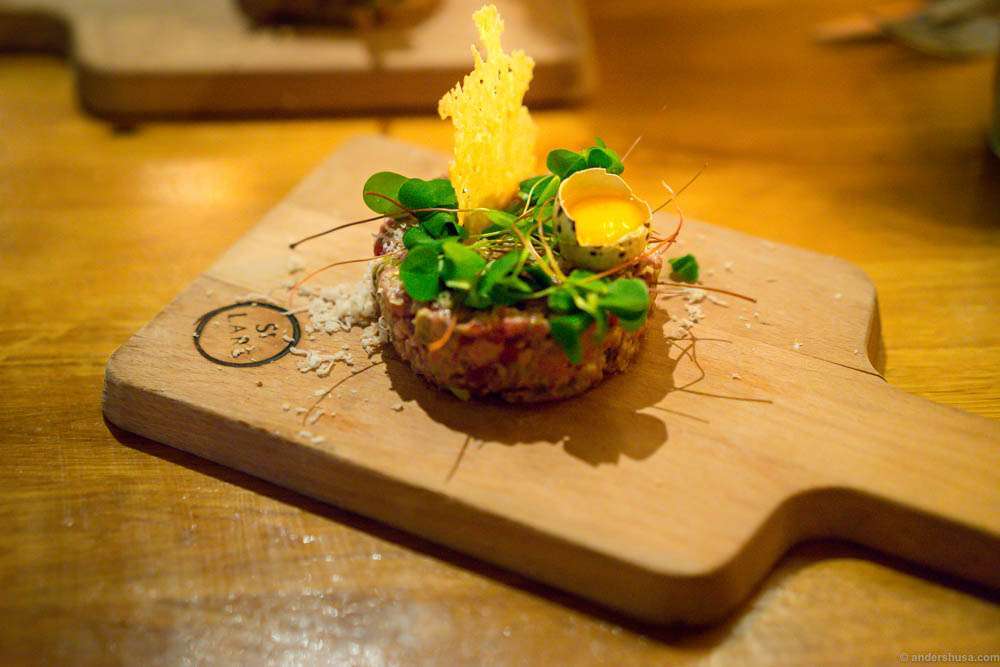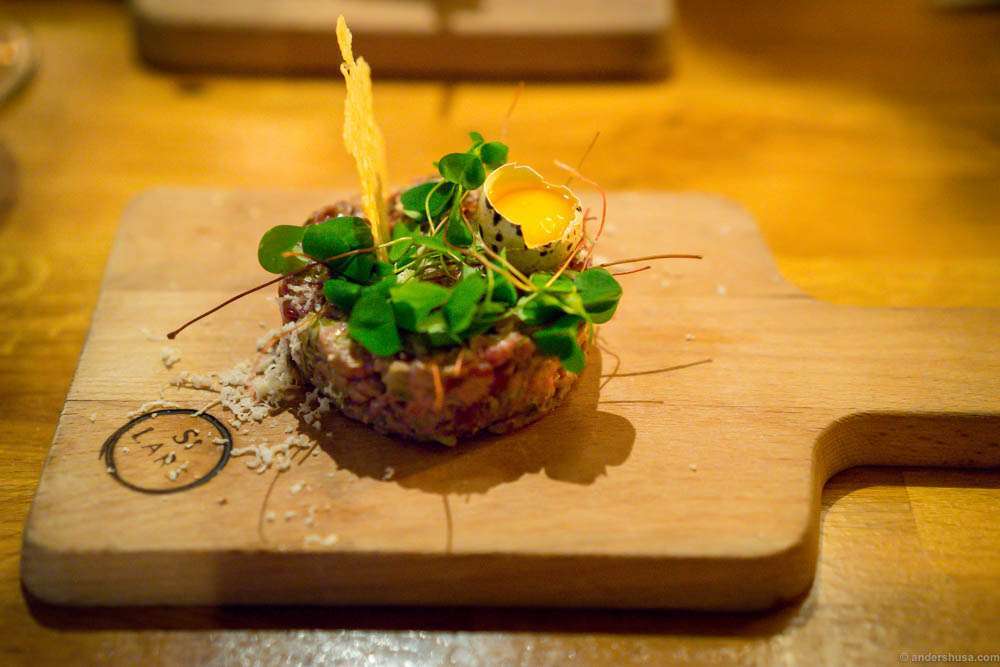 Another dish caught my attention because of the name–  Caesar salad anno 4th of July 1924.
– It is the original recipe, our waiter explains.
No chicken, bacon or other new fancy elements in this one. The only debated ingredient is the anchovies in the sauce, which turns out wasn't actually in the original recipe, but are used by the Cardini family at Hotel Caesar as well.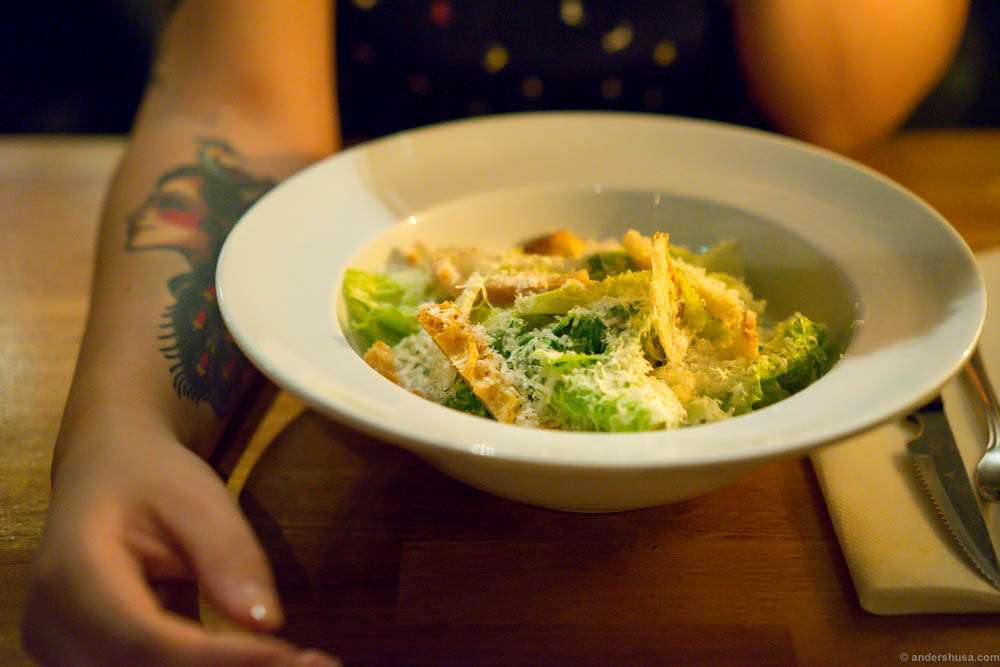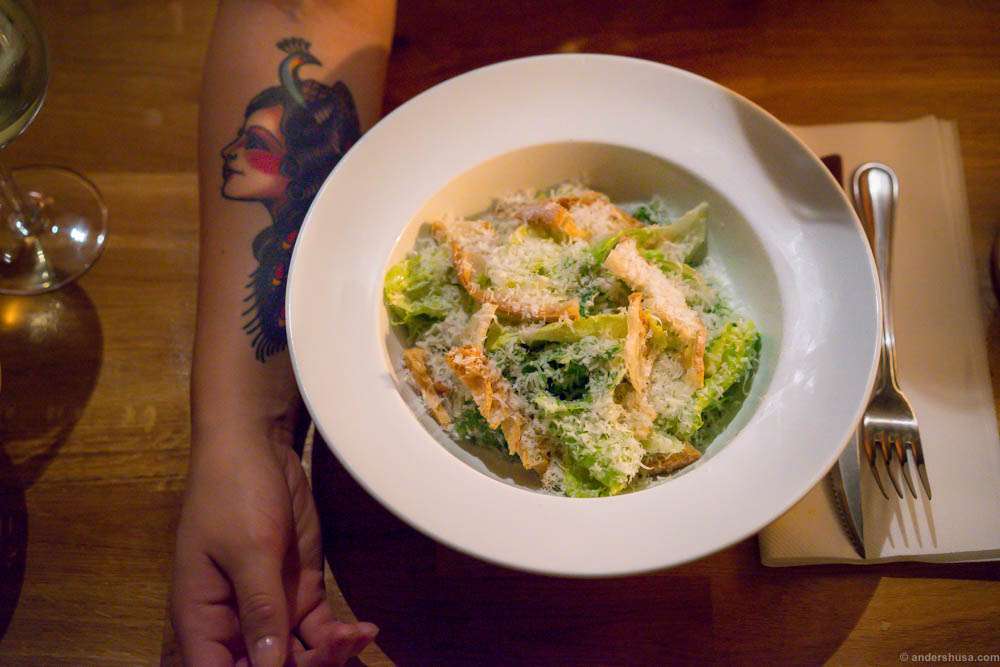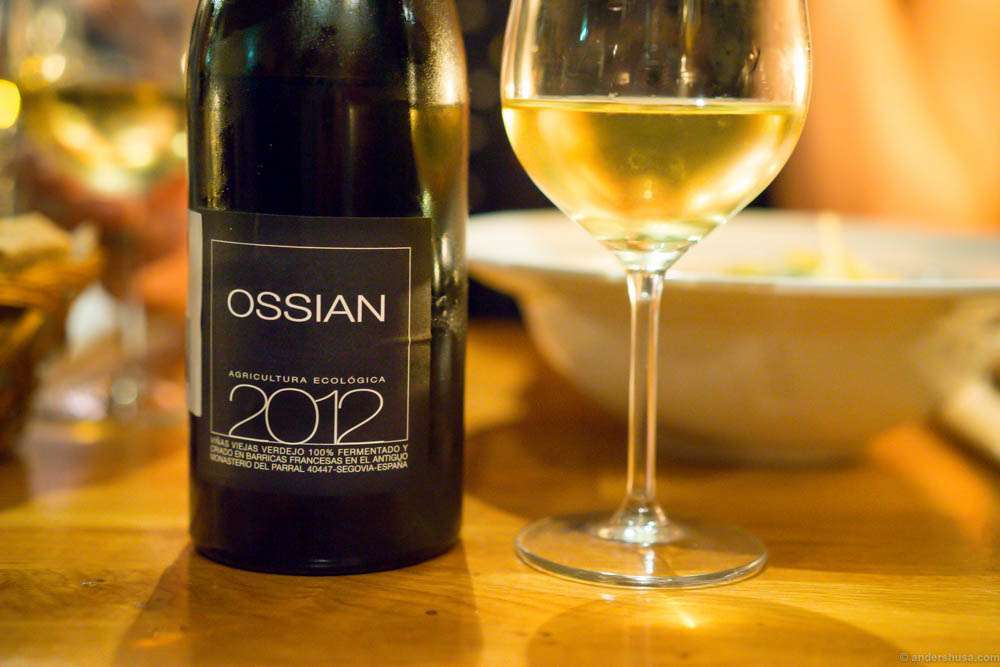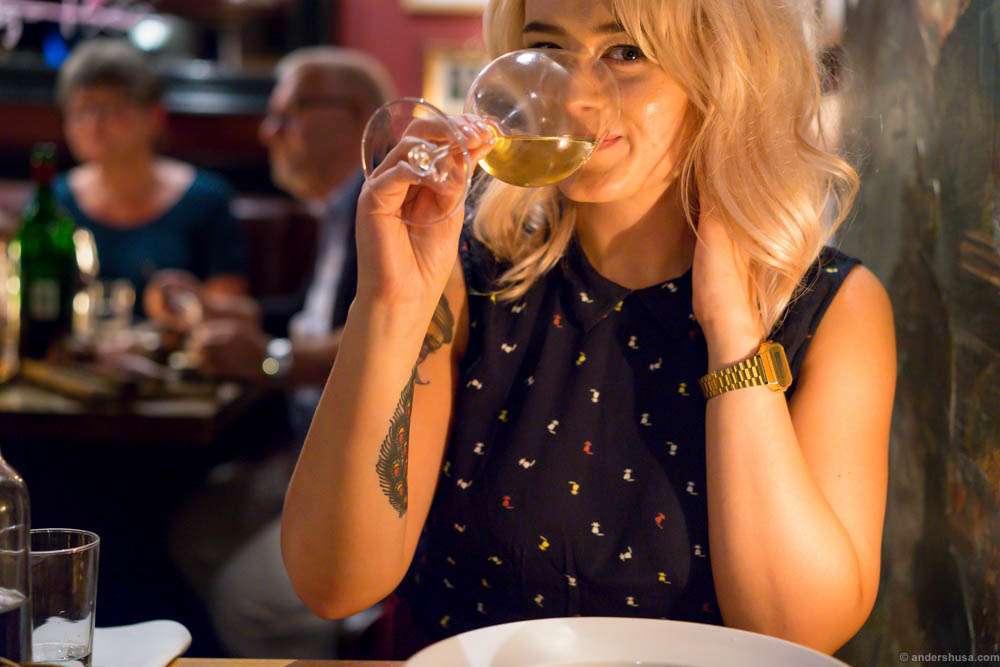 Finally, we had arrived at the main course of the evening – the burger! General manager Niclas Wallin visits our table to explain the process.
– The burger segment is tough these days. Many places sell only burgers. We used to have a good burger, but we wanted to make it exceptional, he explains us.
– We've experimented with different types of bread, bacon, cheeses, cooking techniques, meat and fat ratio, salt level & grinding sizes – we think we have found the right combination now.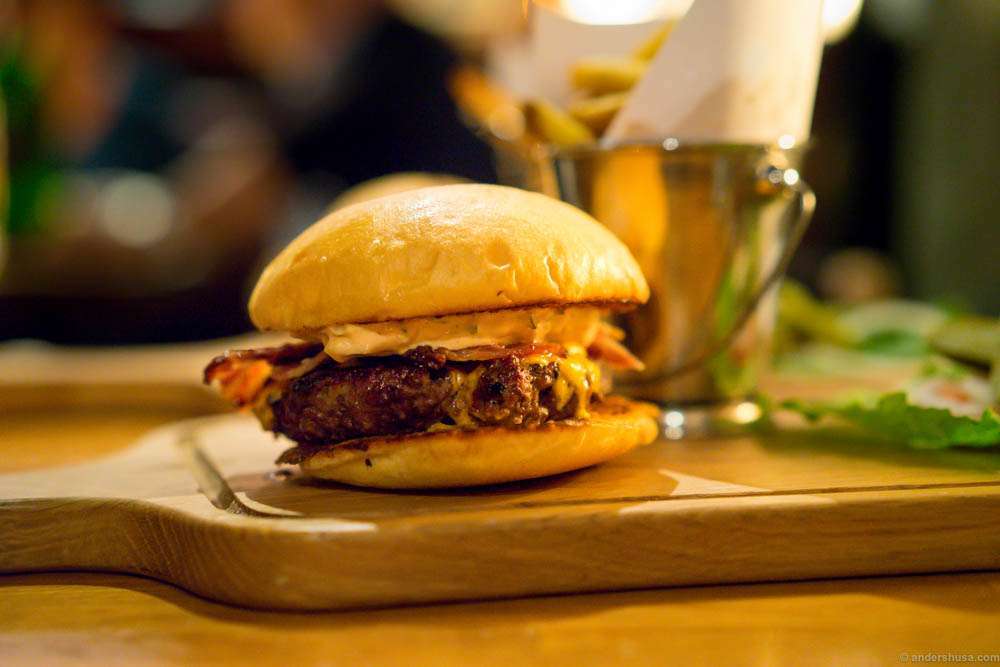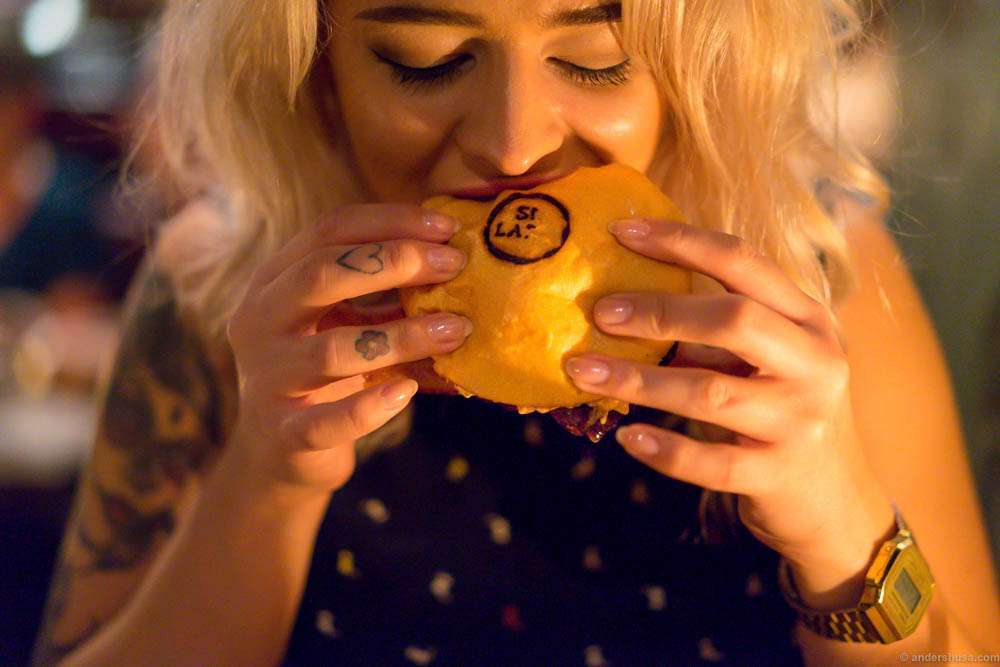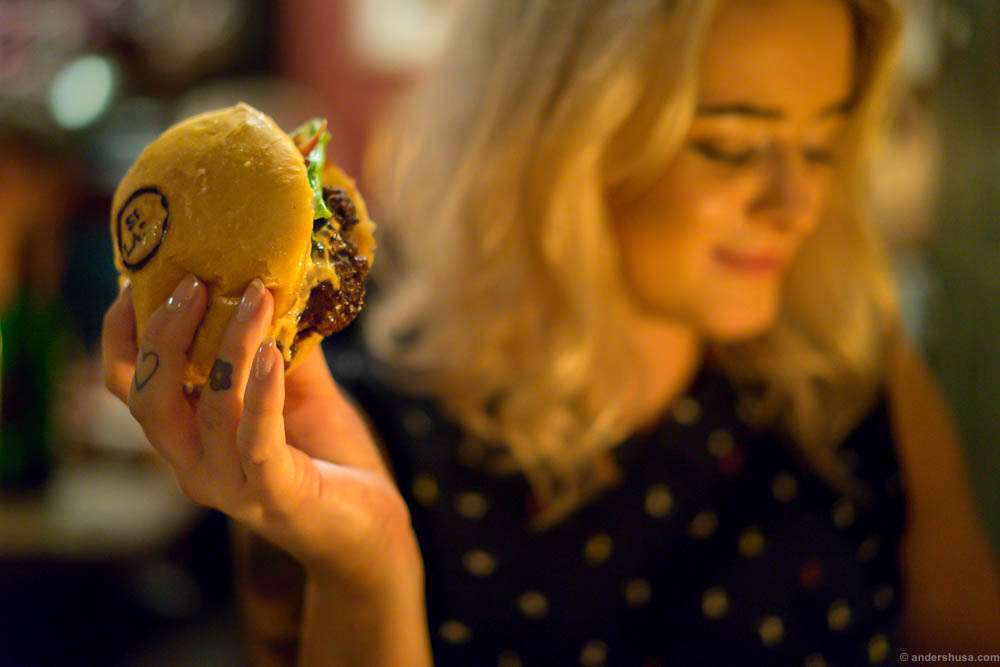 In my opinion, St. Lars have one of the best burgers in the city now. That is taking burger joint and restaurant burgers all into the calculation. The meat is perfectly pink inside and almost charred from the grill on the outside. Juicy and tasty. The garnish is simple with bacon, cheddar, and a chili mayo. Just the essentials. Lettuce, tomato, and onion are placed on the side. Optional. Like they should be! The brioche bun was just right, full of butter and flavor, but with the right texture to hold a burger.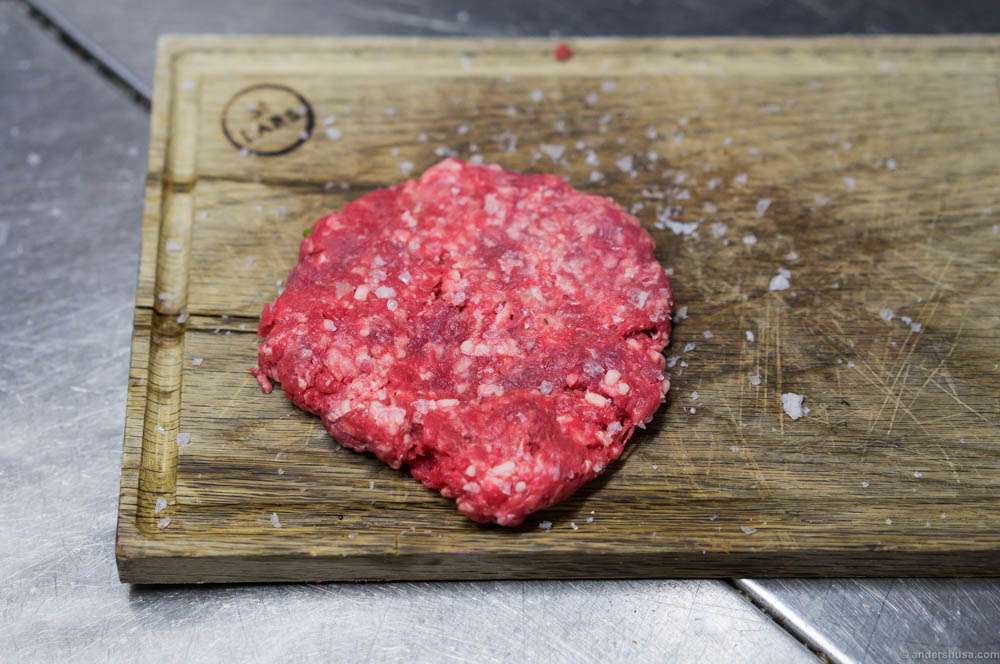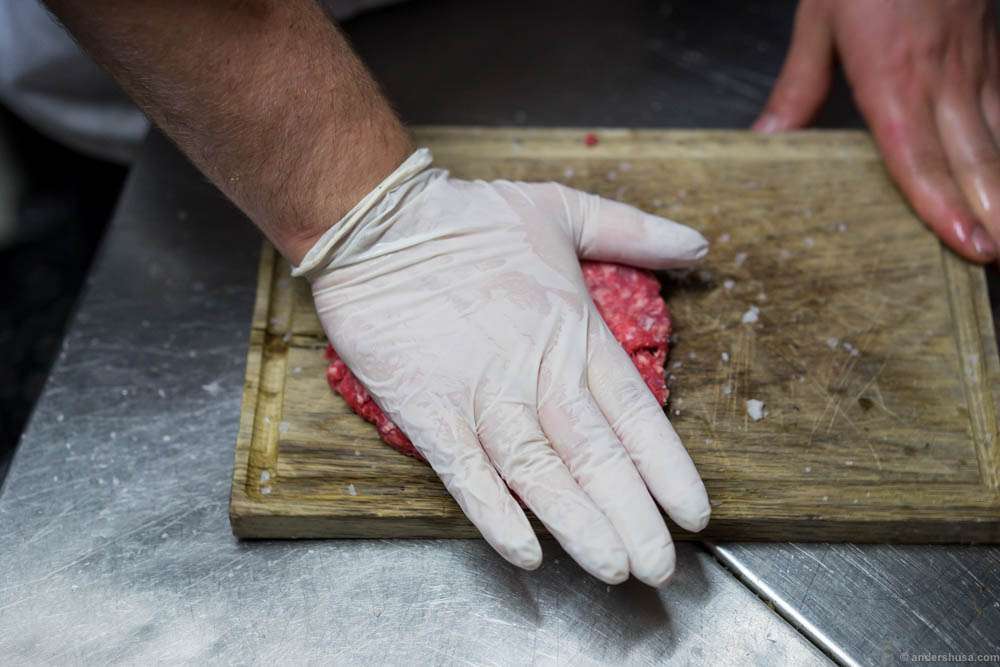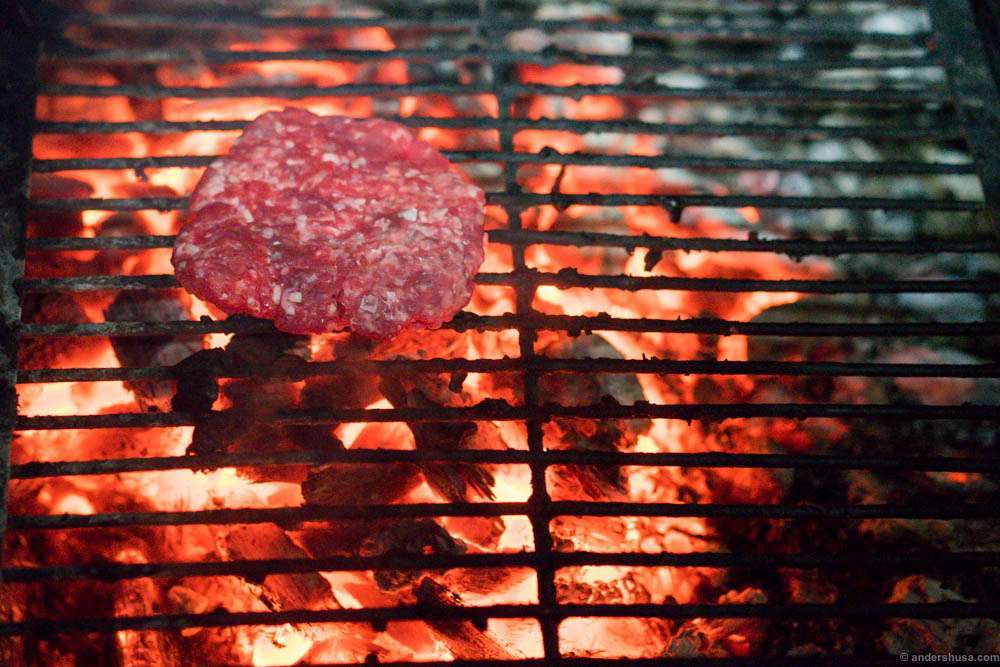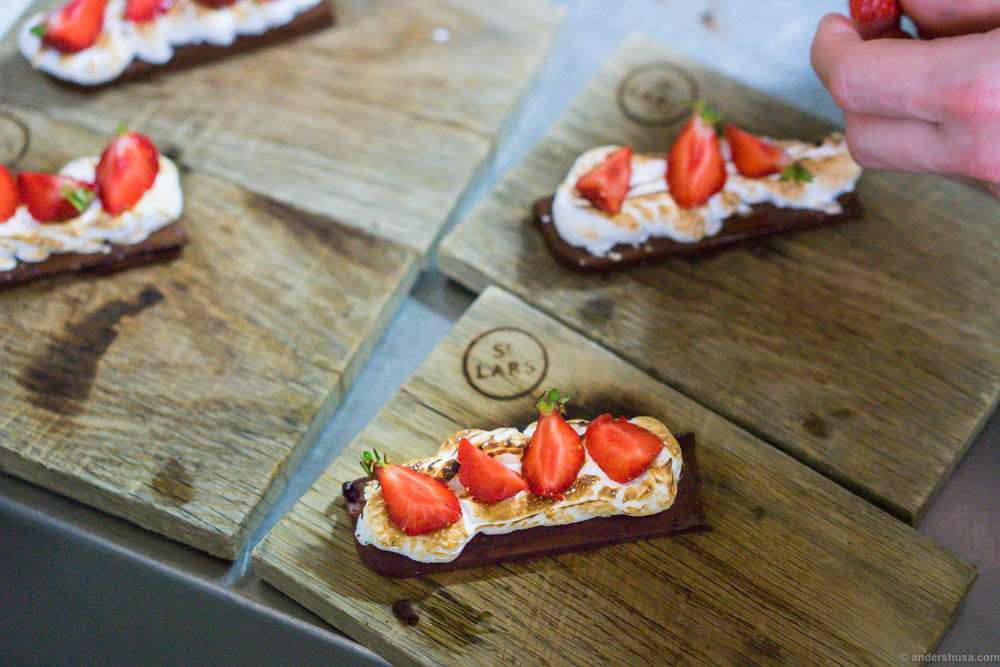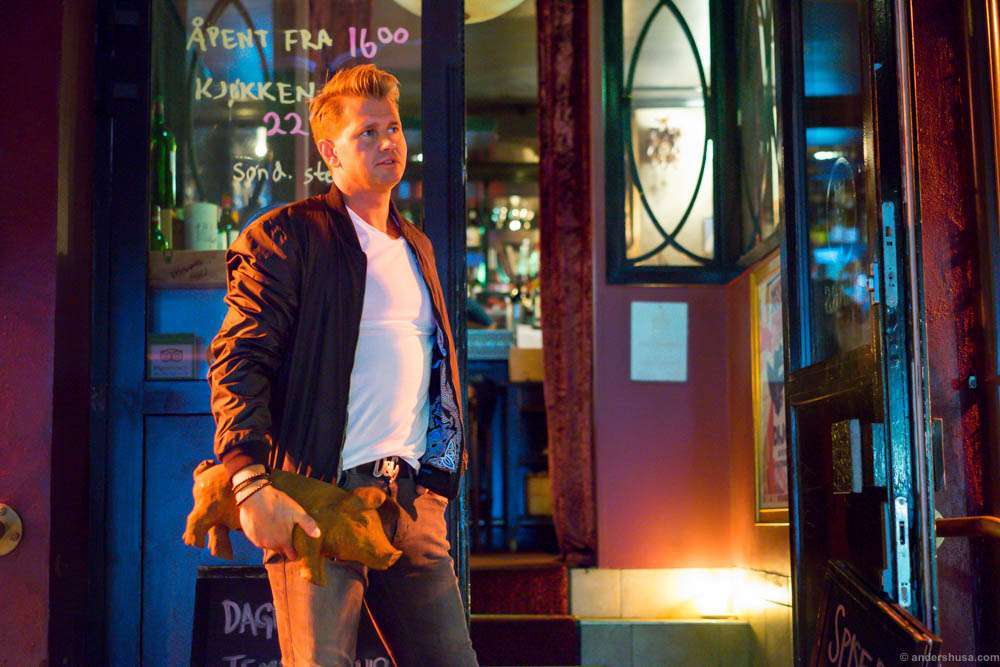 The same night as we were here some sneaky thieves had stolen a jar full of truffles from St. Lars! Have you seen anyone with a conspicuous consumption of truffles lately? Please leave a comment below!
Disclaimer
This was a sponsored invitation by St. Lars. The restaurant had no influence on the content of this article, there is no form of cooperation between us, I was not obliged to publish anything, and I received no monetary payment.