Sponsored invitation
I have found my new favorite Christmas tradition! Sharing a whole roasted suckling pig at St. Lars restaurant is one of the most memorable dining experiences I've had in Oslo. My friend Magnus and some other guys have been talking about doing this for ages. We had landed on a date in November when it would finally happen. Everyone scheduled their calendars several months ago. Then, by chance, I got a message from my friend Andreas Viestad and Niclas Wallin at St. Lars the very same week. Wondering whether I wanted to come test their Christmas dinner – suckling pig.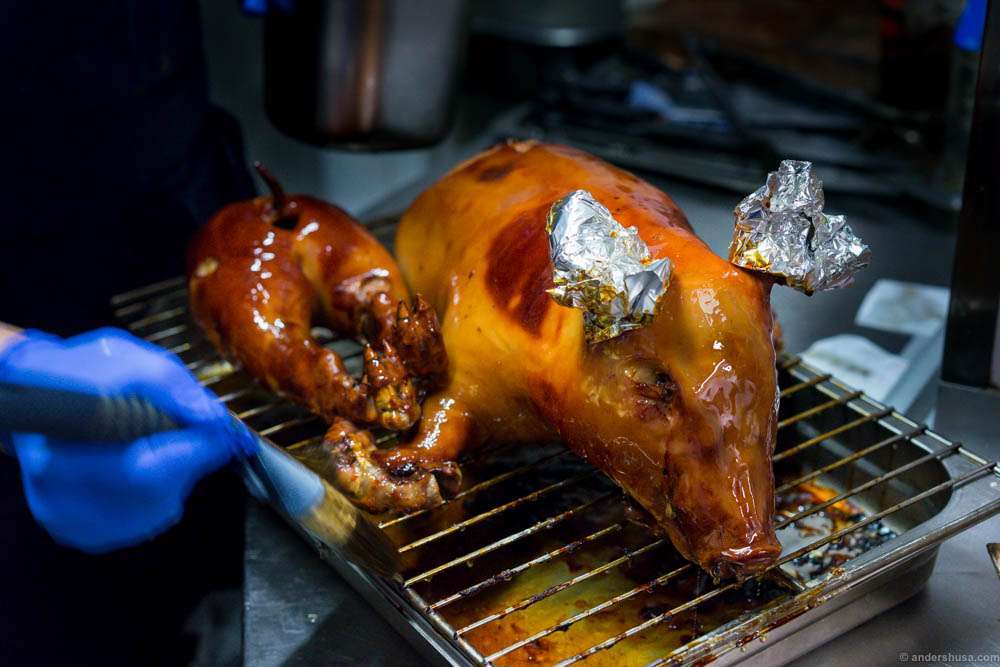 Last time I was at St. Lars I tested their perfected burgers & the original recipe of Caesar salad. The atmosphere is just right for rustique, traditional, meat-heavy dishes in this gastro bar. It's not about fancy plating, foraged flowers for decoration or handcrafted ceramics. This is where you eat a huge entrecôte with a fatty, rich béarnaise sauce. You get the bill with a knife stuck in a wooden board. With a risk of being politically incorrect in 2015 – this is a manly place to eat. That being said, we had a girl in our party too!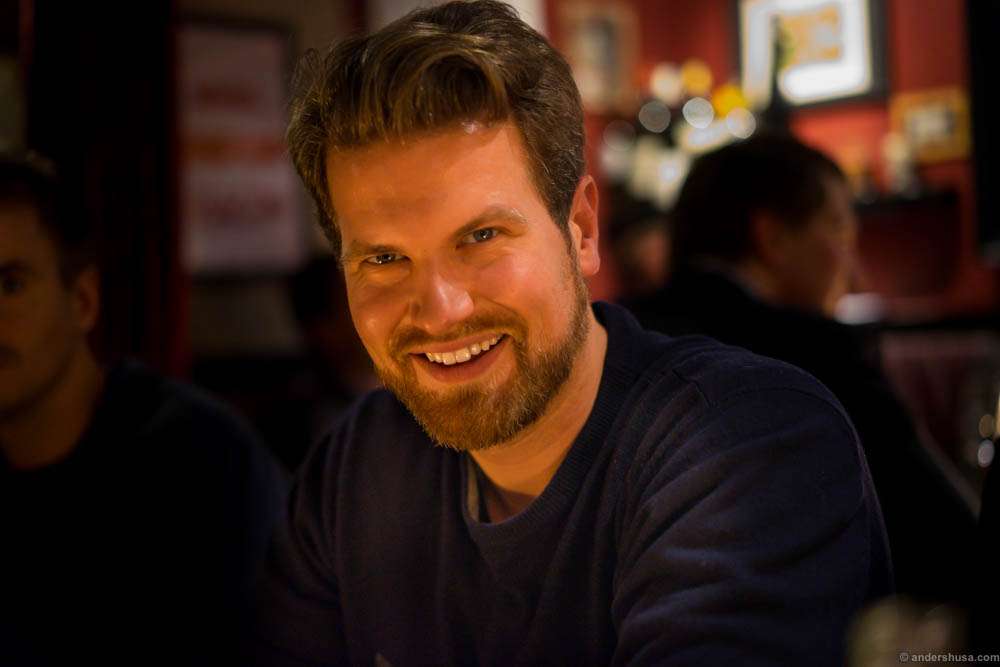 – Does anyone want a starter?
Niclas asked us. One hand raised, and soon all seven of us accepted the offer. Yes, please, would turn out to be a theme throughout the night. Wine? Yes, please. More wine? Yes, please. Niclas recommended their special grilled bouillabaisse with halibut.
– We make the broth of grilled bones and the head of the halibut, together with shellfish shells, fennel, carrots, onions, celeriac, and garlic, Niclas explained.
– Then we add canned tomatoes, saffron, and pastis! he added.
The final touch is to pour in a good olive oil when the soup is boiling, which emulsifies and makes it thicker.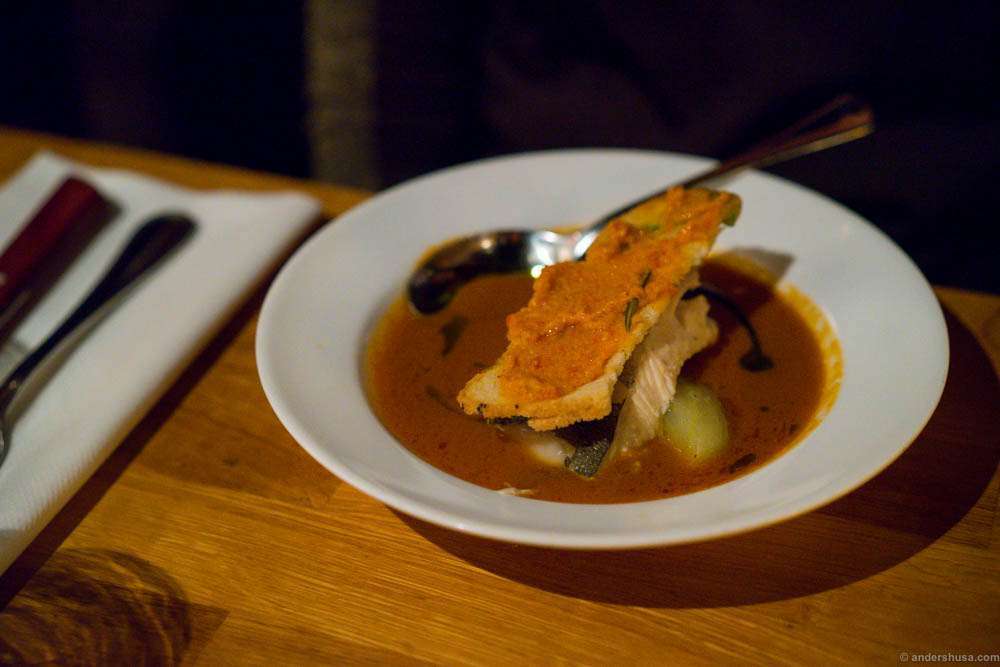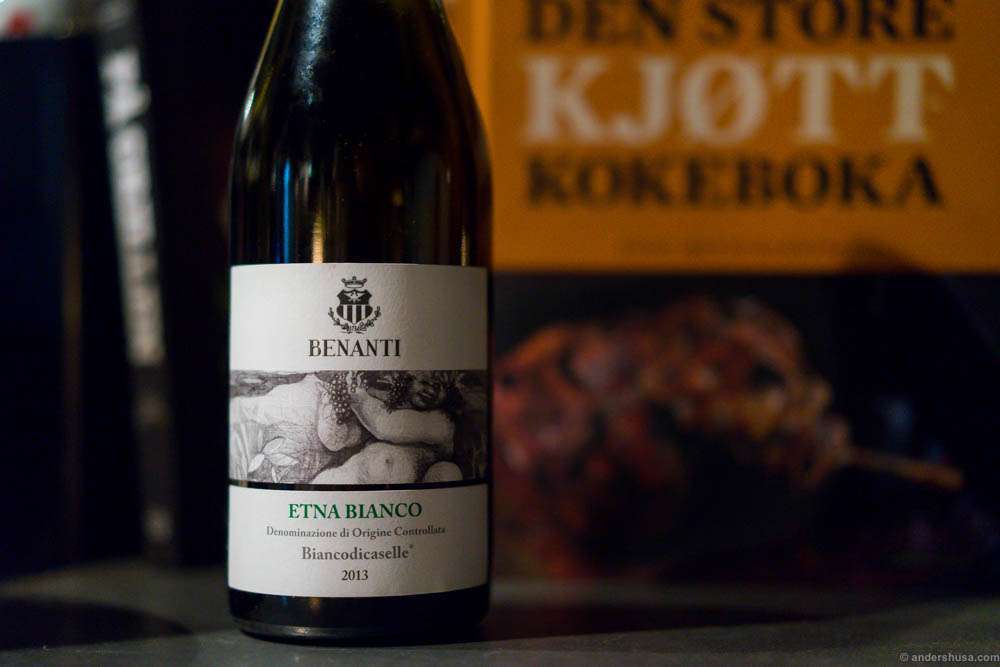 The soup was so rich in flavor.
– The best part of the meal, Geggi argued later on.
I am pretty sure Magnus would have voted on the suckling pig still. I loved the bouillabaisse too, but mine had half a fennel in that was difficult to eat. Both the taste and consistency were unbeatable, though.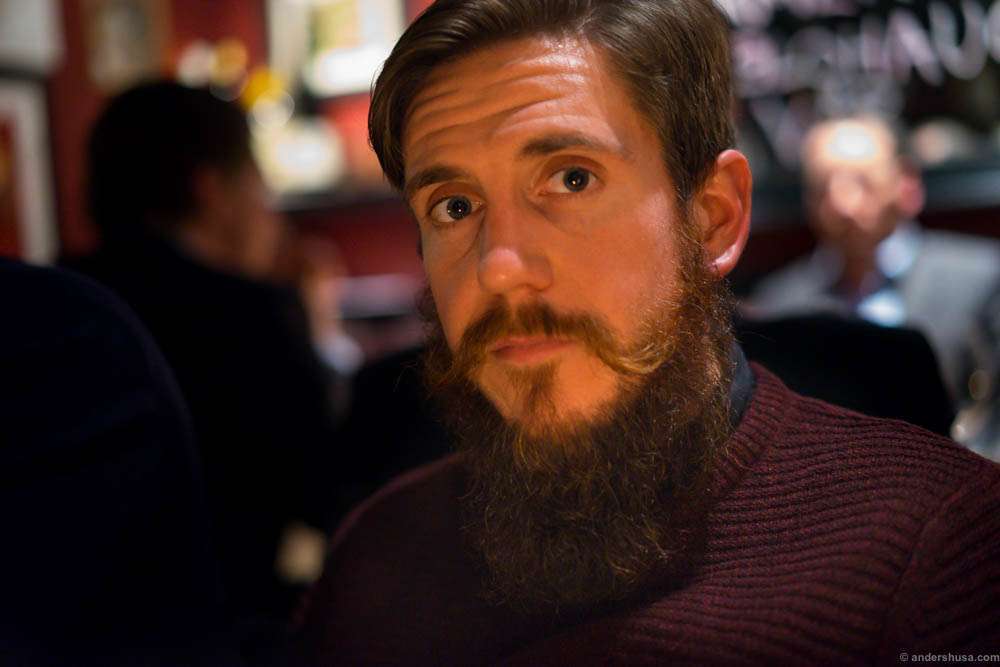 At last, it was time for the main attraction! The suckling pig had been left in a brine for 48 hours before it was given 12 hours in a Roner vacuum circulator at 67°C. Finally, it had been glazed in the oven at 200°C and brushed with lemon and honey regularly. The little piglet was carried out from the kitchen on a tray, with fire sparklers up its rear and in the ears. Let the show begin!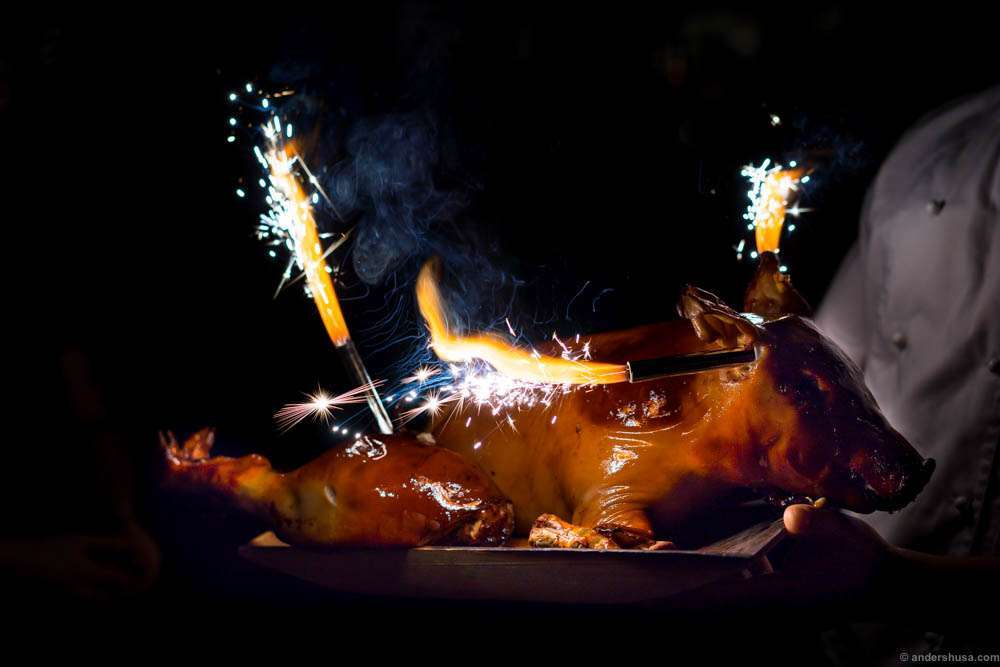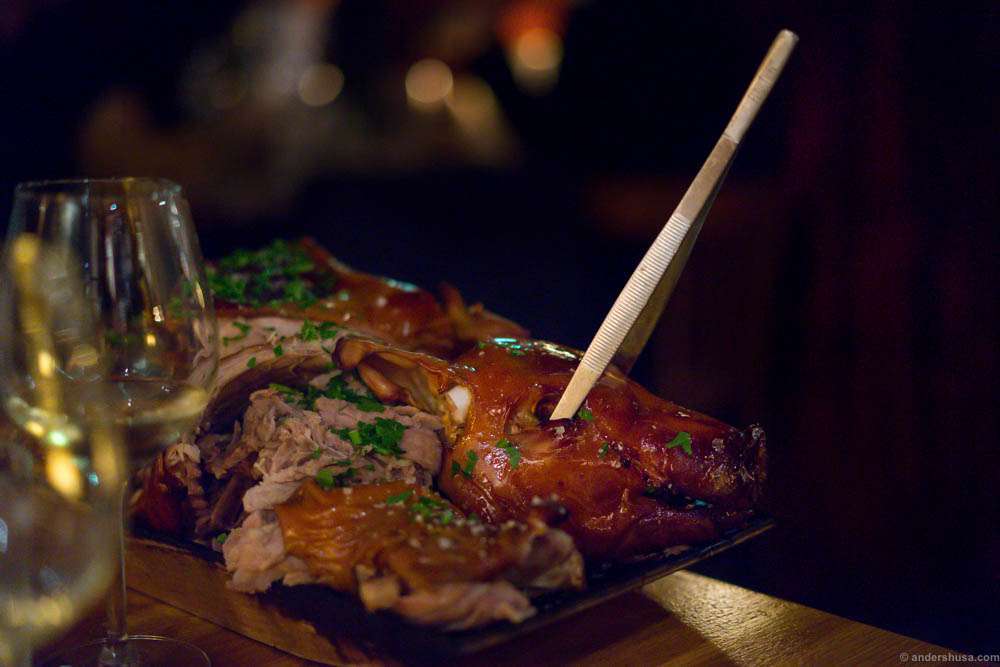 Book your Christmas party at St. Lars for an unforgettable evening. A festive meal with a whole roasted suckling pig is more than just a dinner, it's one for the books. On the topic of books, make sure you check out Andreas Viestad's new cookbook Den Store Kjøttkokeboka, which is all about nose-to-tail eating.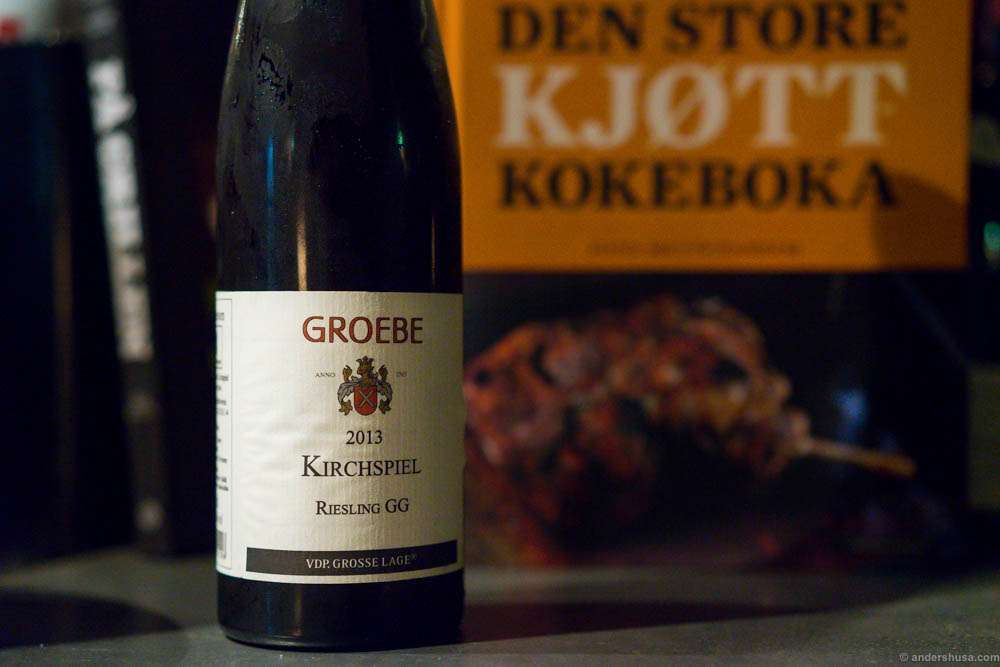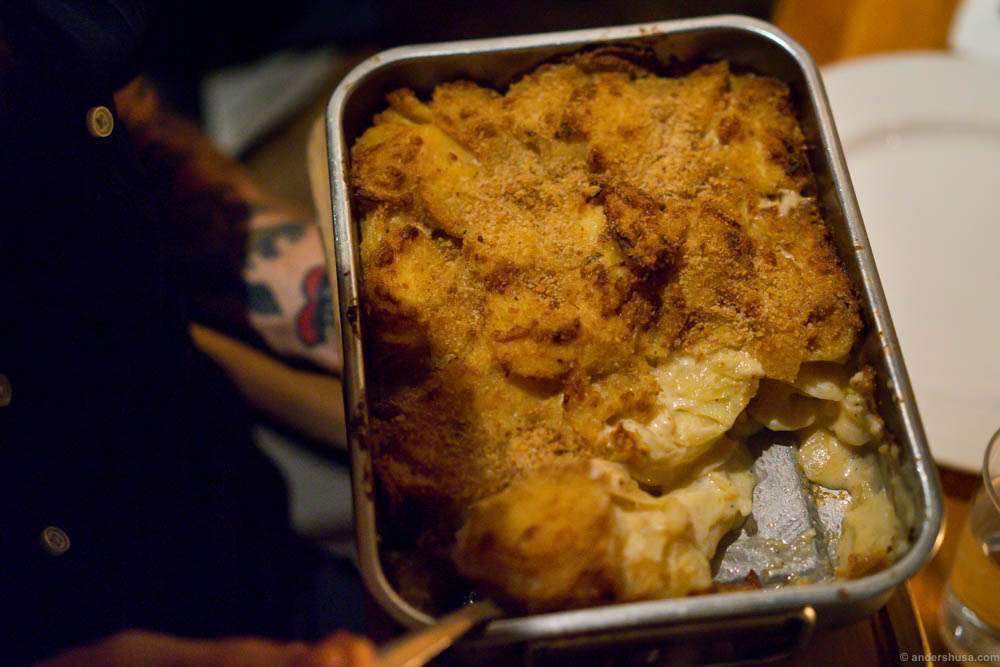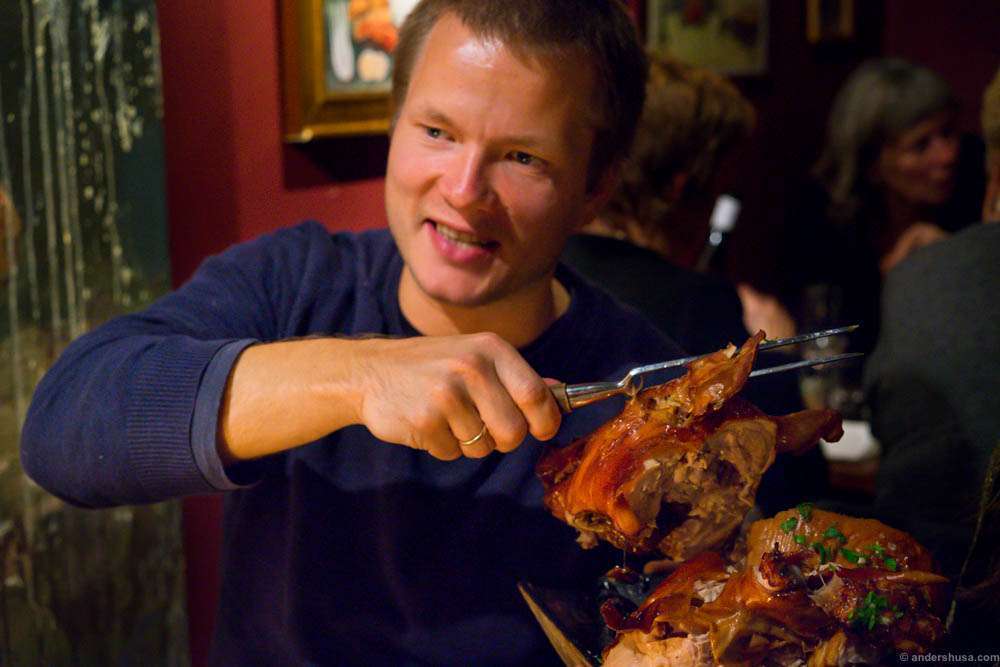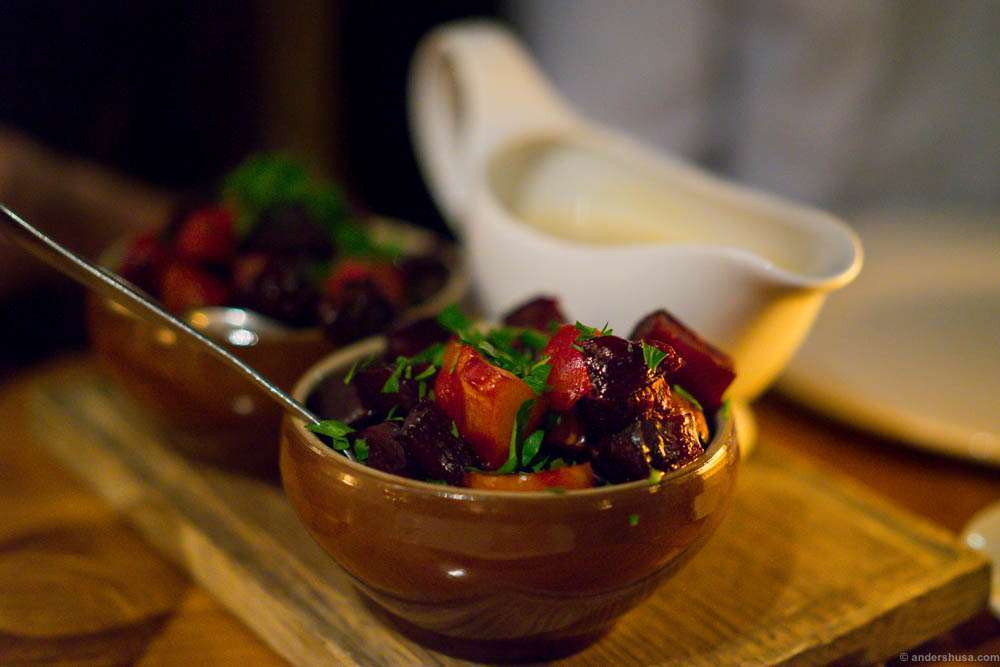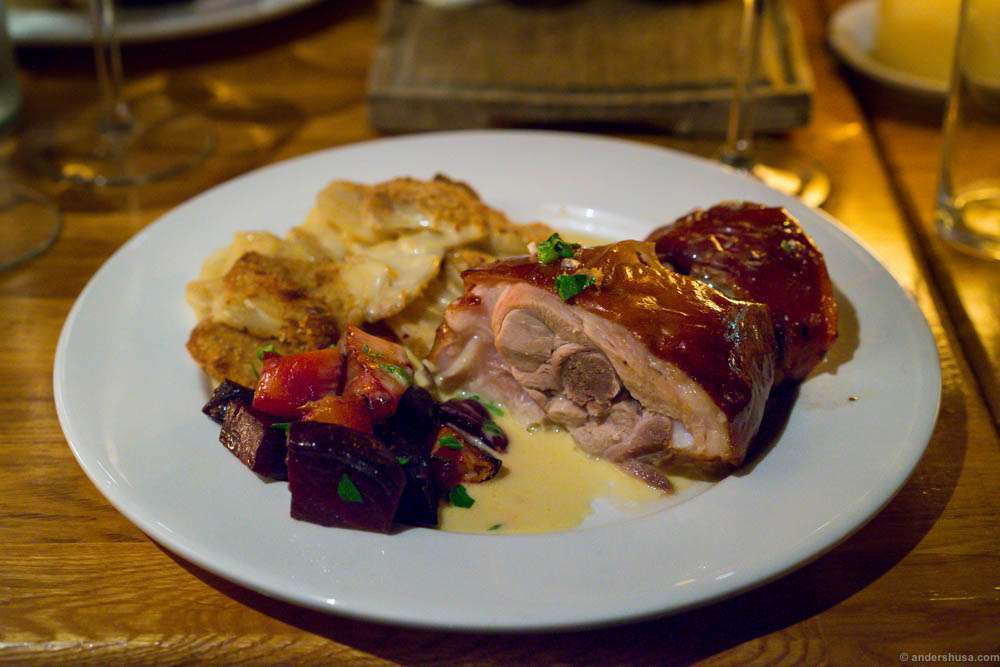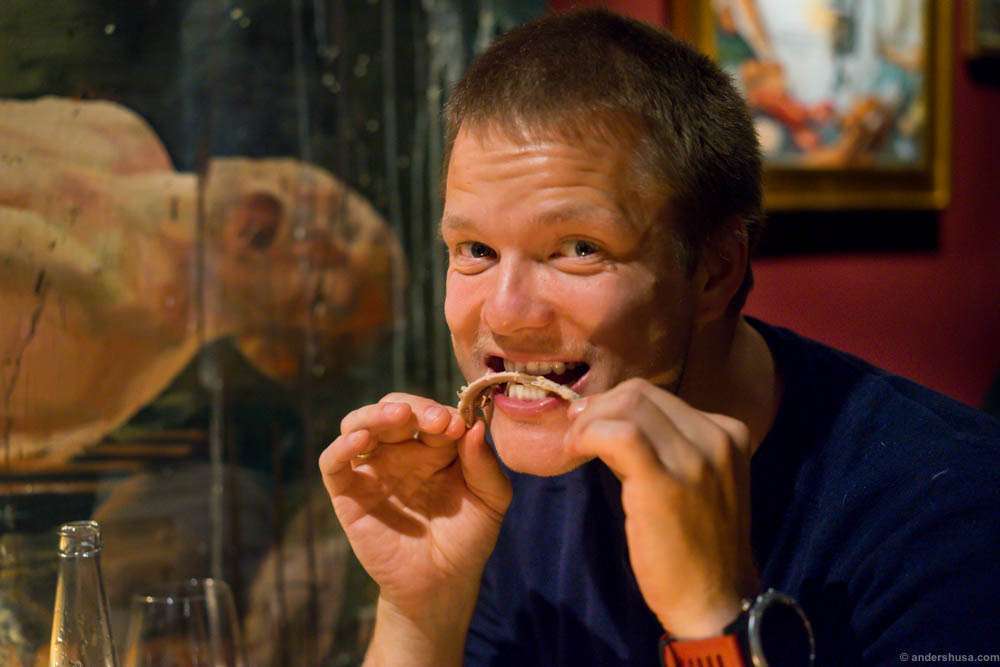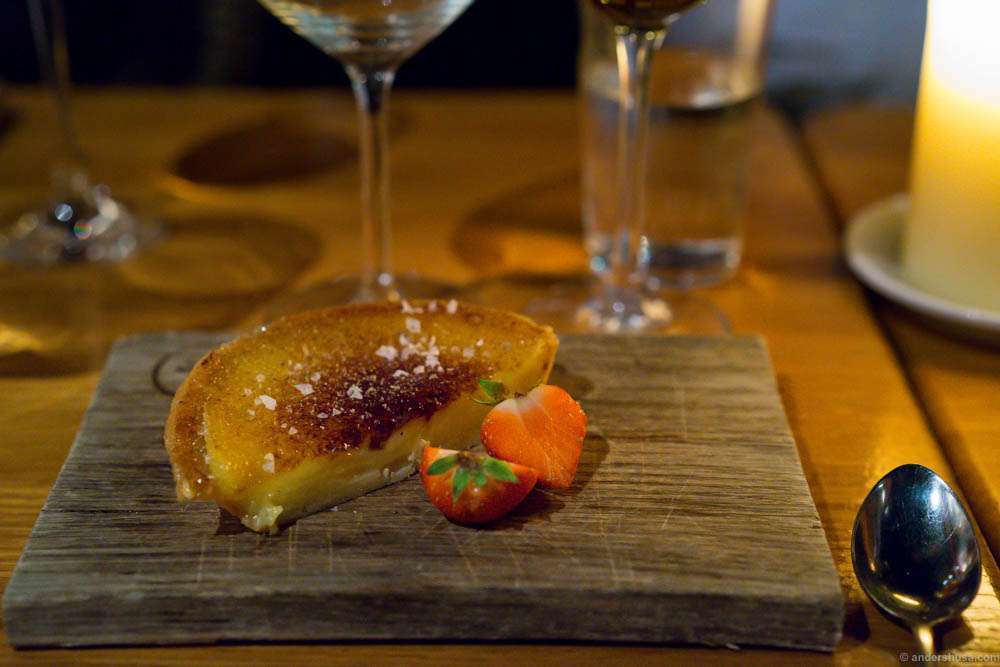 Disclaimer
This was a partly sponsored invitation by St. Lars (only the suckling pig). The restaurant had no influence on the content of this article, and I received no monetary payment.