Ad for Kokkeløren
I used to cook a lot at home, but lately I have been extremely busy with traveling and checking out restaurants in the Nordic countries and other places. As a result of that, whenever I am home I need to work with my material, and the home cooking needs to be quick. Kokkeløren has been a life saver during this period. Their dinner boxes offer great recipes with high-quality ingredients, which means I don't have to compromise my preferences for excellent food, even when it's fast food. In addition, I am never stuck with leftover ingredients in my fridge, which would just get bad whilst I am on the road again.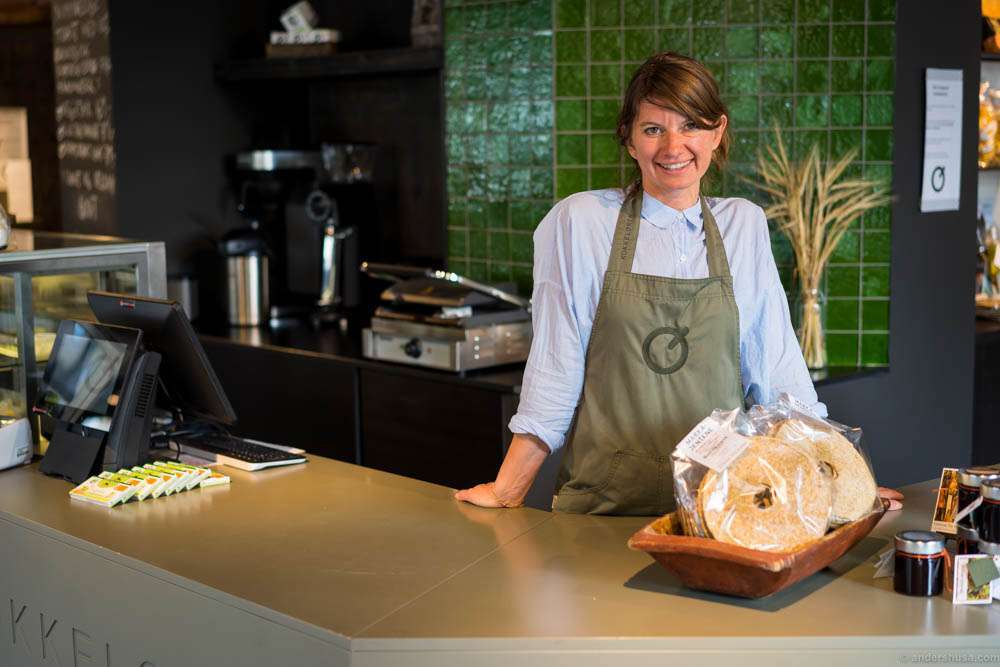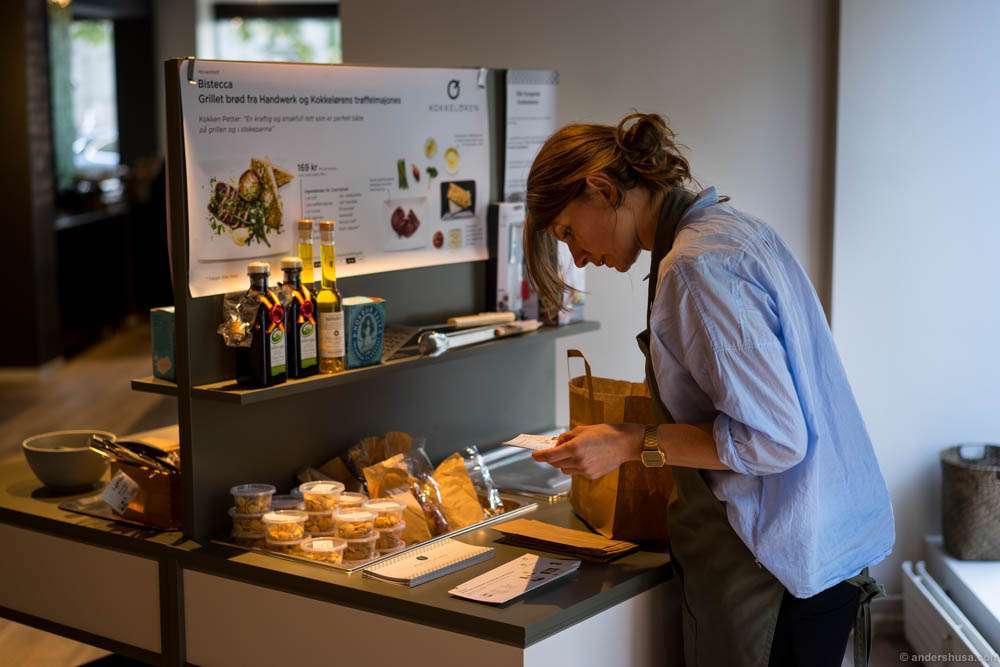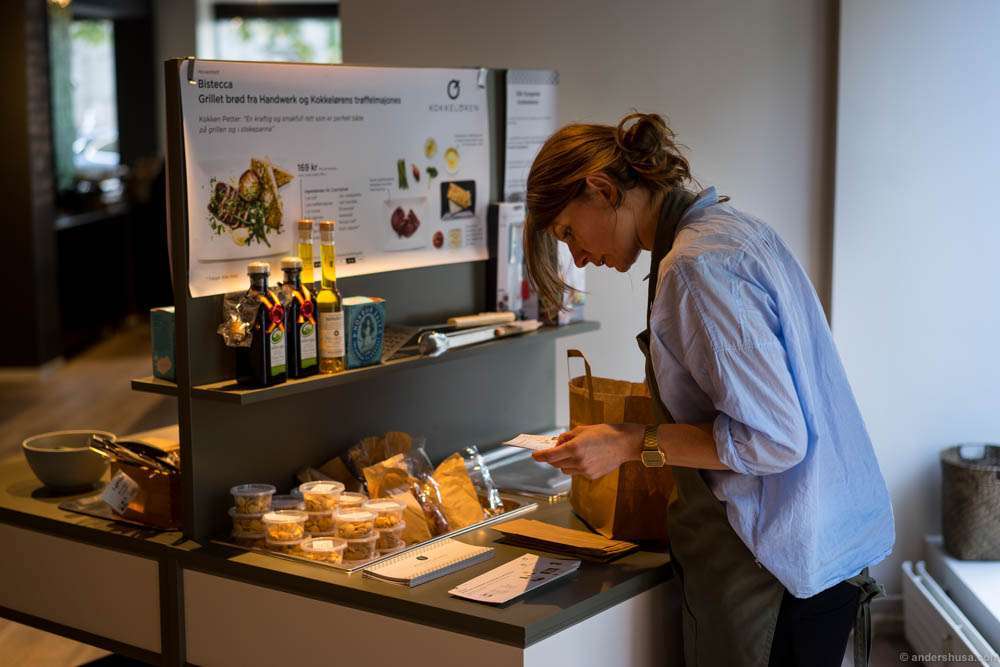 I explained the concept of Kokkeløren after my first visit, but I will recap the essentials. The concept is similar to services like Godt Levert, Adams Matkasse and such. Kokkeløren find the best quality producers to cooperate with, make exiting recipes, premake some of the most time-consuming elements and ready all ingredients in meal sizes for you. All you need to do are the final preparations at home. You can choose between a wide selection of dishes, or try their weekly dinner box or the three-course dinner box. This time I tested the latter.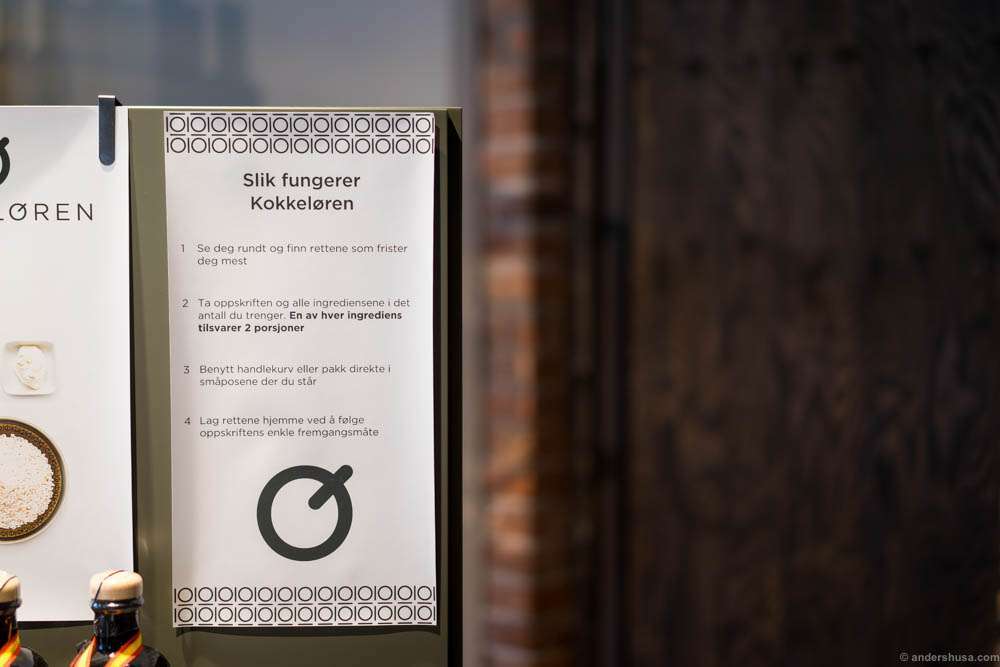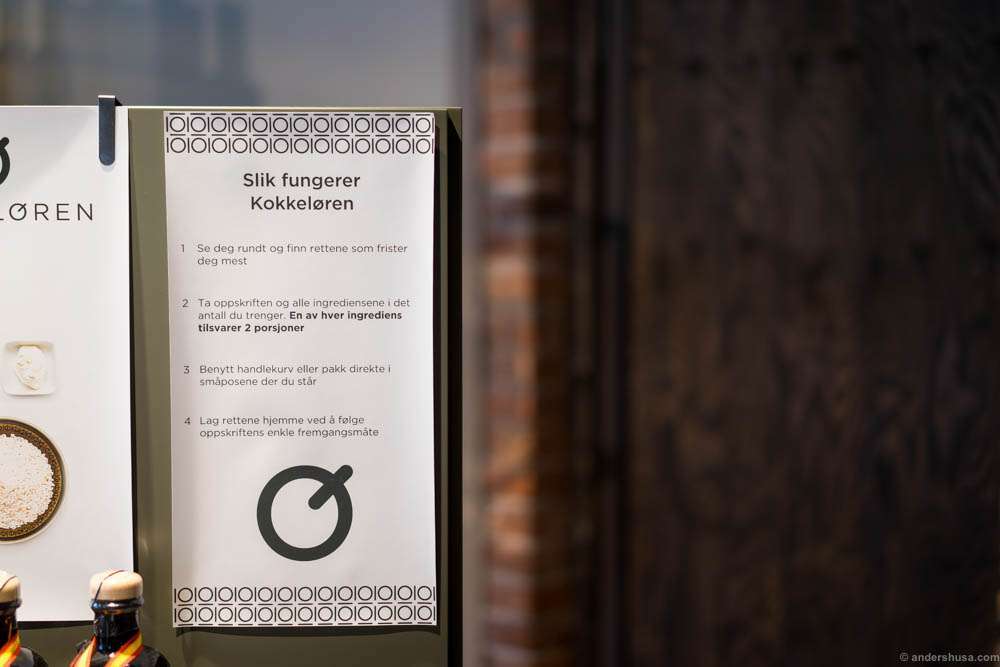 Kokkeløren is currently only available if you live in Oslo, because you need to pick up your own dinner box at one of their pick-up points. However, they are experimenting with a new delivery service, together with the company Postbuddy. This Uber-like business is currently limited to households within Ring 2 in Oslo, as well as Sagene, Torshov, and Skøyen. You can order your dinner box the same day, and get it delivered between the hours of 17.00 and 19.00 or between 19.00 and 21.00. That is a lot better than having to be home one specific day and expect a delivery at some point within six hours, which certain other providers offer.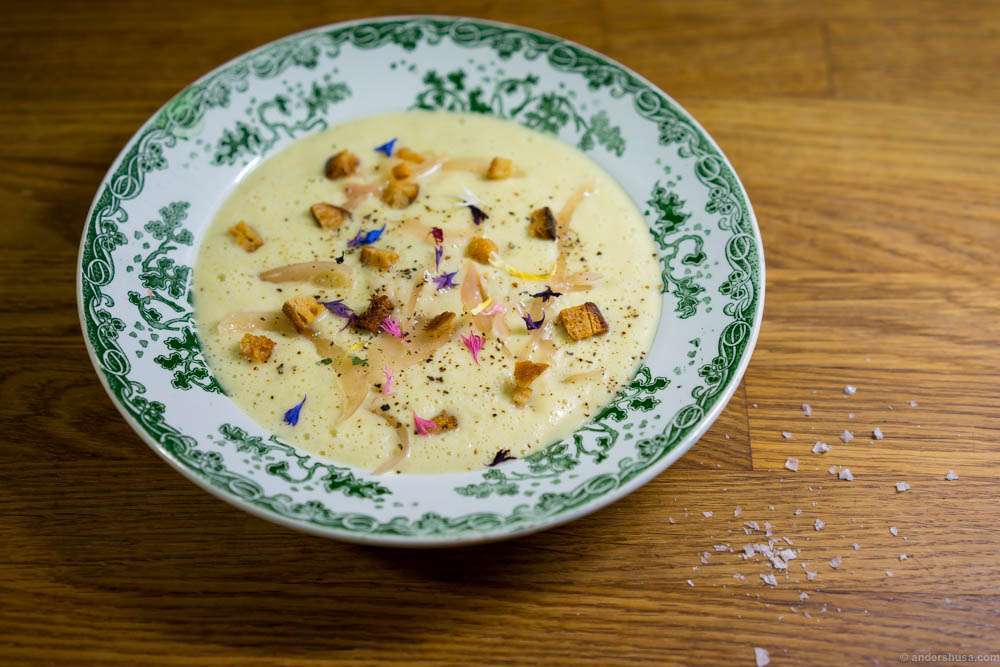 The three-course dinner box this week consisted of a Jerusalem artichoke soup for starter, hake fish with butternut squash for main course and a cherry clafoutis for desserts. It's so great to get in-season ingredients and dishes that match the weather and temperature outside. There's nothing like a warm soup during the cold Norwegian autumn. Since the quantity of this box suggested four people, I invited some friends over for a dinner party.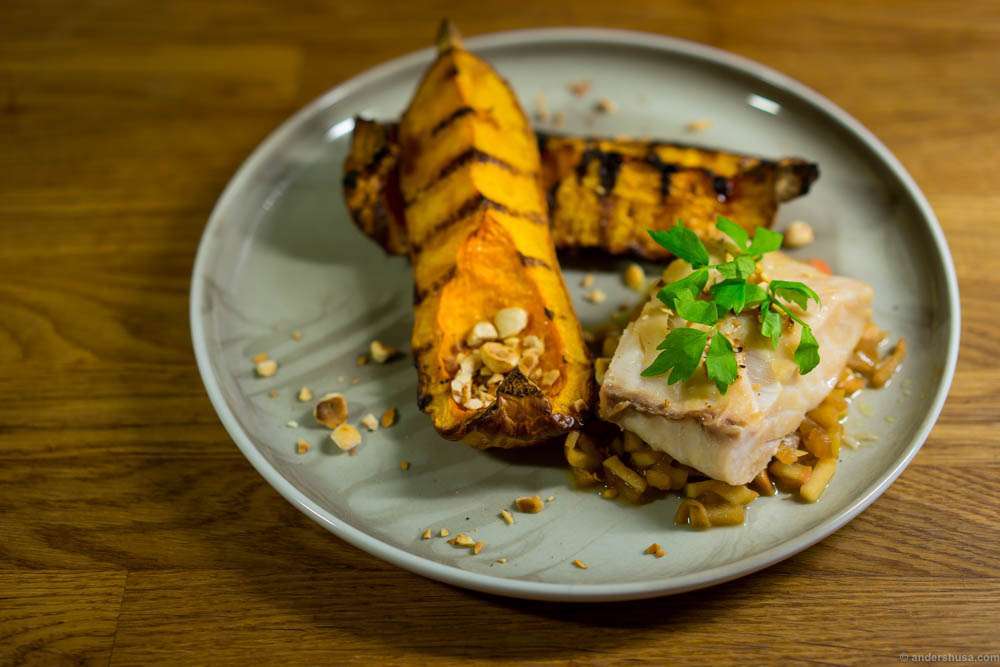 Once again my experience with Kokkeløren was very positive. The dishes were quick and easy to make. The flavor combinations were great and the variations in textures make the food more interesting. I think the Jerusalem artichoke soup demonstrates this perfectly. A warm, rich soup served with cold, refreshing pickled onions. Velvety soft smoked salmon in the bottom and crunchy croutons on top. Kokkeløren even remembers to give you some nice decoratives, like fresh herbs and flowers. In cooperation with Kokkeløren, you now get a chance to win a dinner for two with desserts! Just leave a comment below and tell me why you need to save time with your dinner preparations. The winner will be selected among comments here, on Instagram and Facebook by 22.11.15.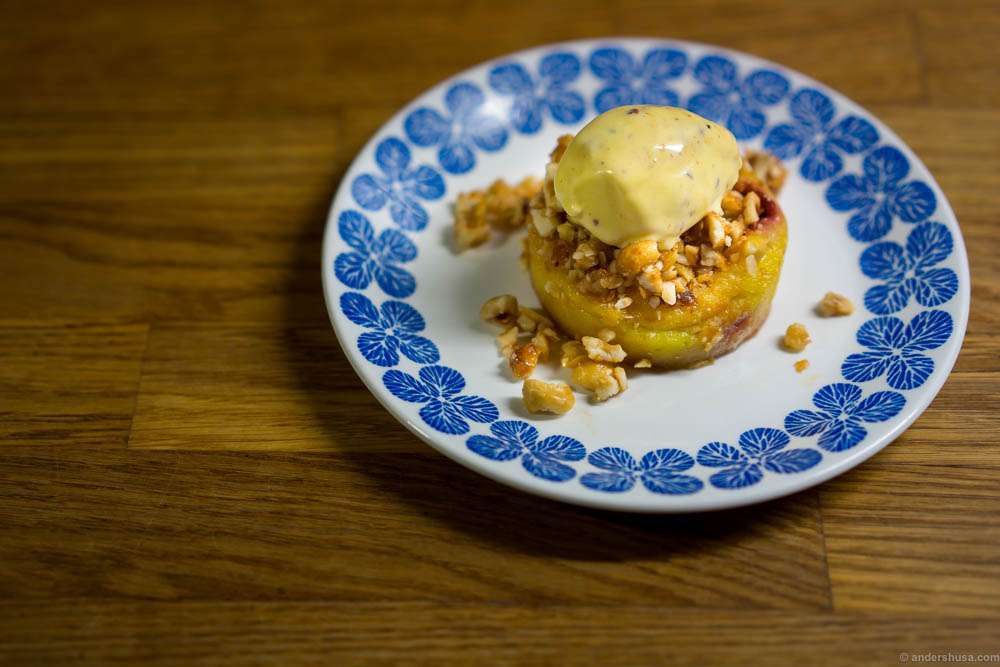 Disclaimer
This is a paid ad for Kokkeløren.