The last time I was at the Øya festival was in Middelalderparken in 2013. I was impressed by the high quality of the food vendors that were represented at the music event back then. Now, the second year in Tøyenparken, the organic food market has improved even further. Almost 100 % of the food served is organic, and some of the best restaurants in Oslo take part in this four-day-long music and food spectacle.
Hitchhiker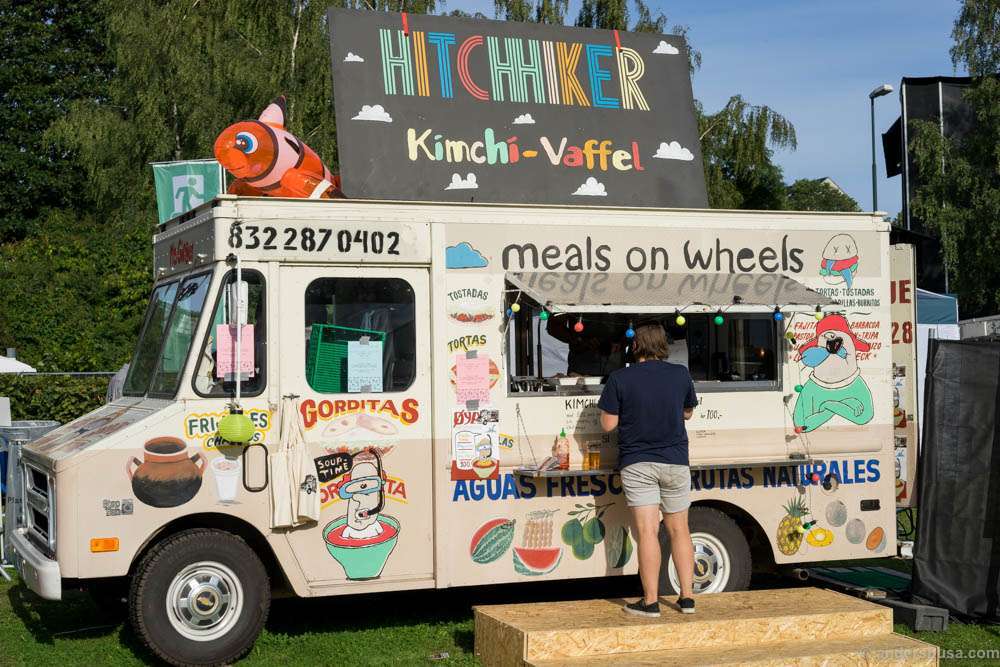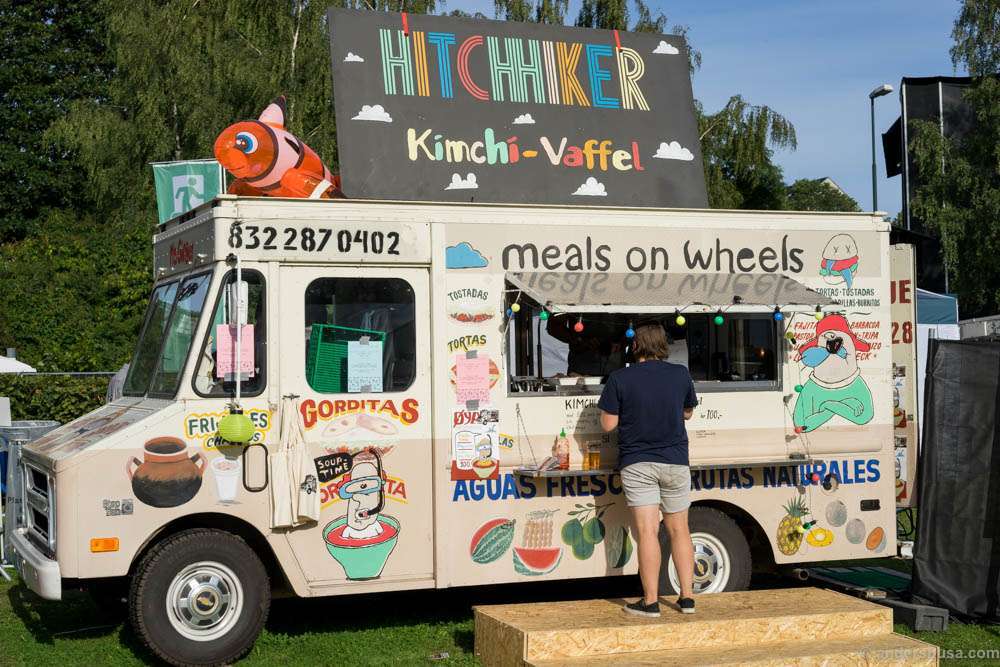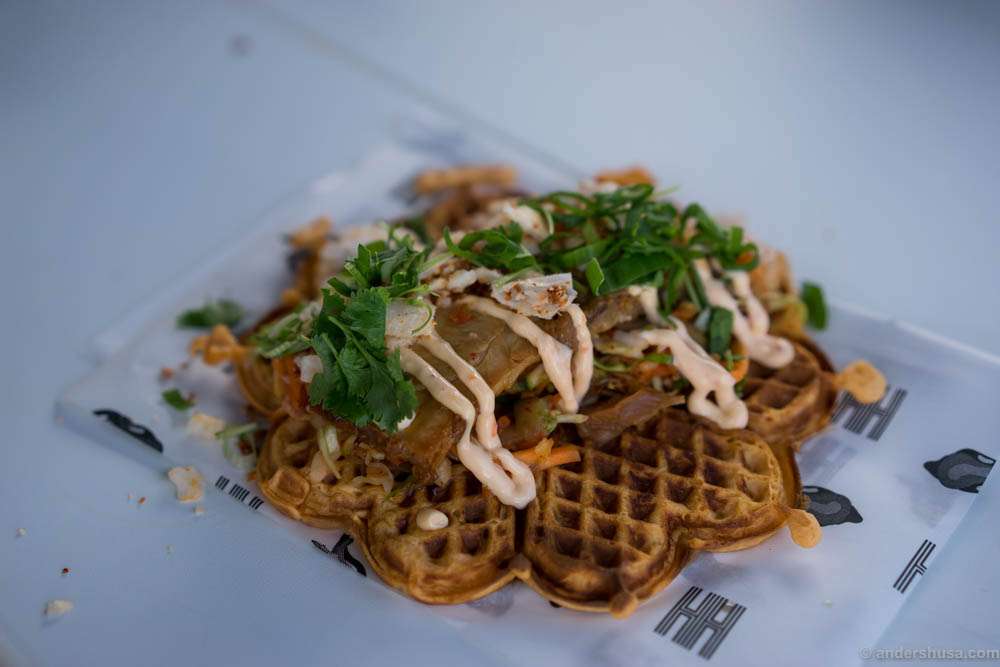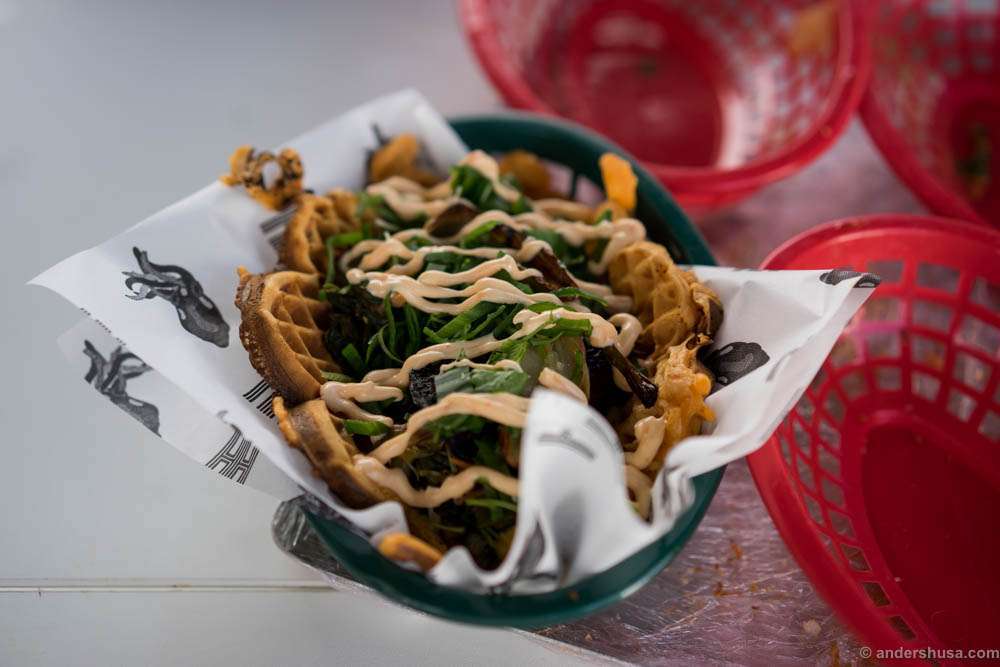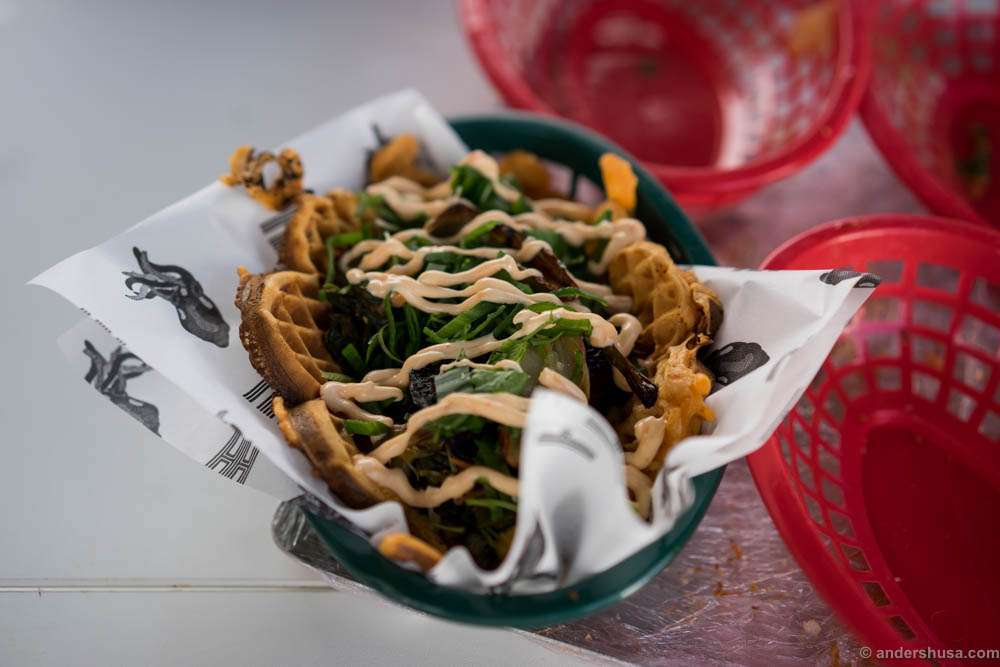 Hitchhiker from Mathallen was represented with their food truck Meals on Wheels, also known as Ms. Ginger. They served kimchi waffles with a choice of meat or vegetarian toppings. Most newspapers who wrote about the food voted this the best meal at the festival, and I have to agree. The waffle is made a bit more sticky than normal, to serve as a sort of tortilla. Combined with kimchi that has a lot of flavors and a perfect chili bite to it and slow cooked, juicy, fatty pork belly – it is a winner.
Annis Pølsemakeri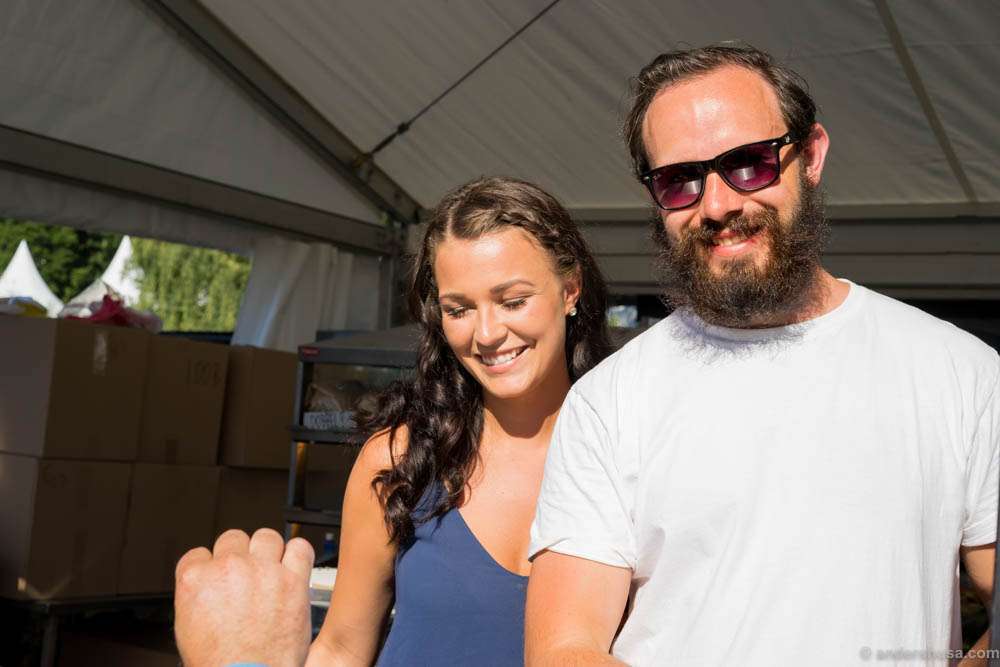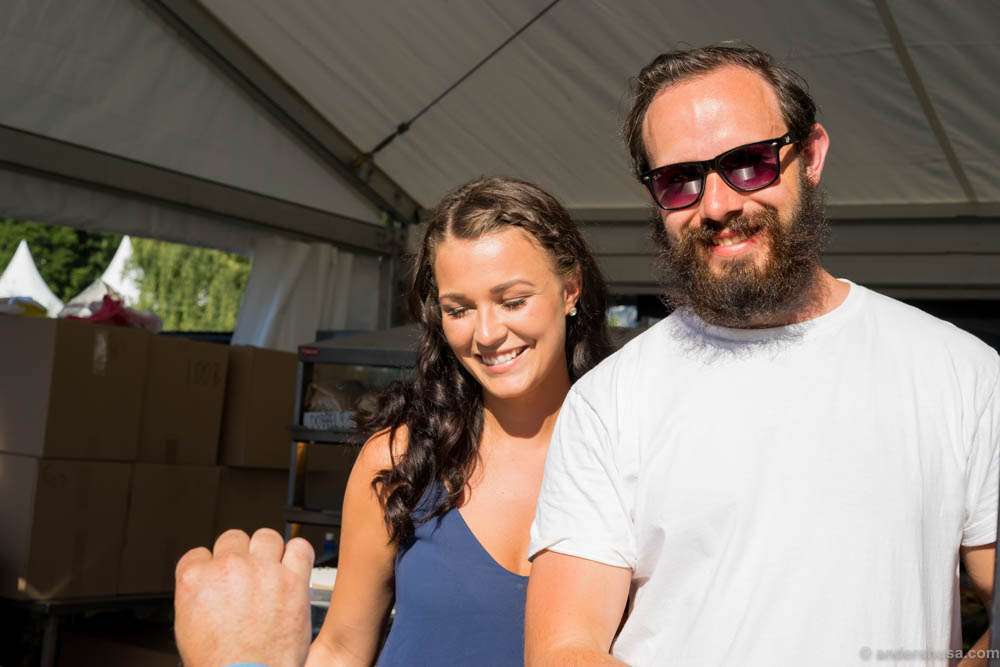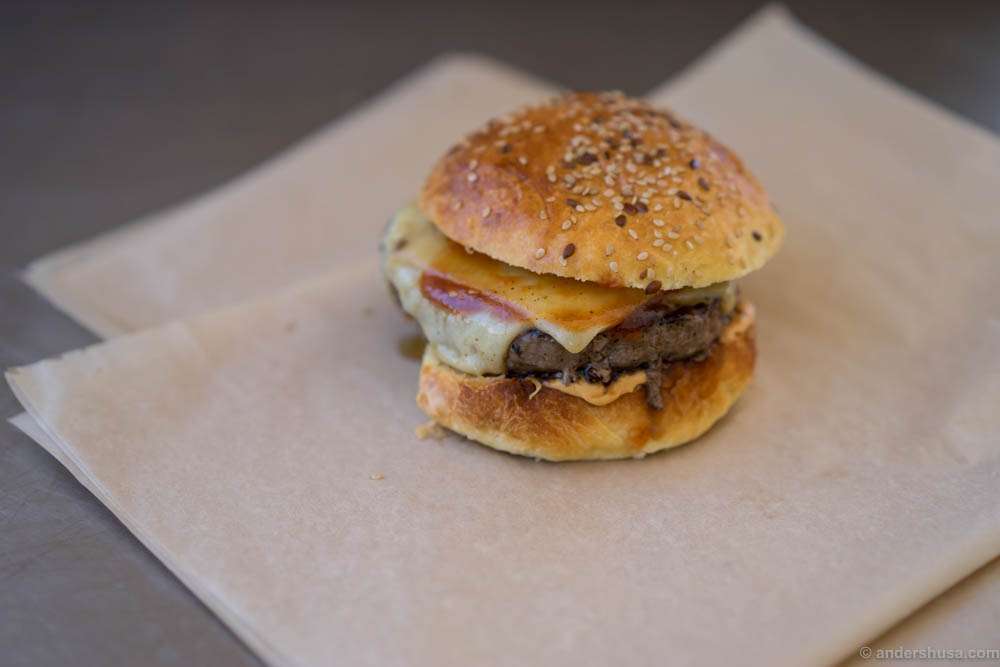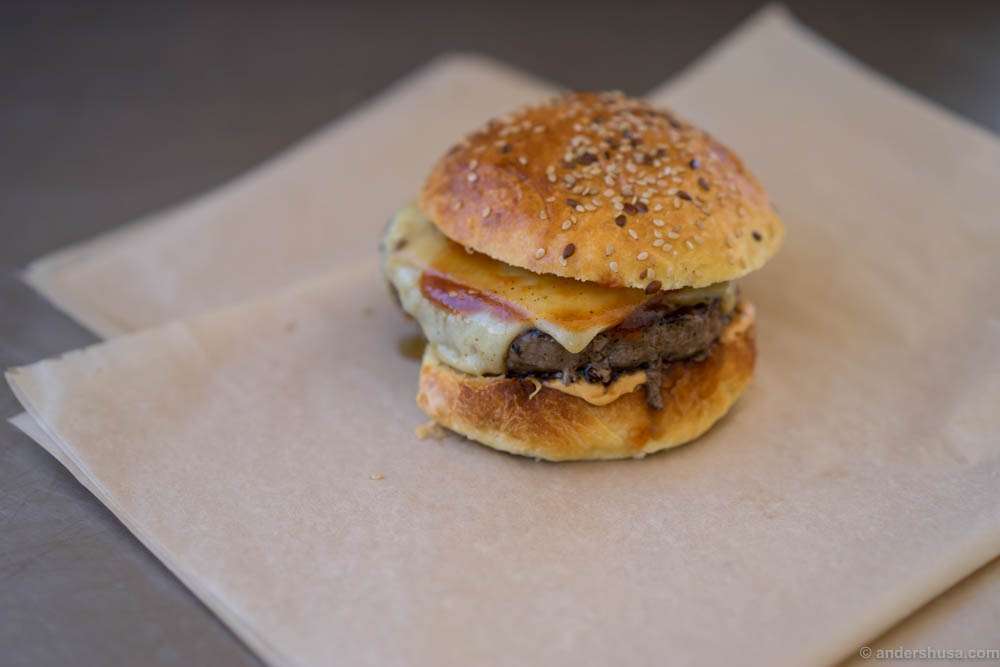 Another Mathallen representative was Anni's Pølsemakeri, my favorite butcher shop in Oslo. They actually had two stalls, a classic hot dog stand located at the back of the two biggest stages and a burger shop in the food market part. The burger they served was a take on the Heston Blumenthal burger. It is so simple but so full of flavor! High-quality meat, just added salt, then grounded and packed in a way so that the meat fibers line up. Served on buttery brioche bread from Godt Brød with melted cheese, BBQ sauce, and a chili dip.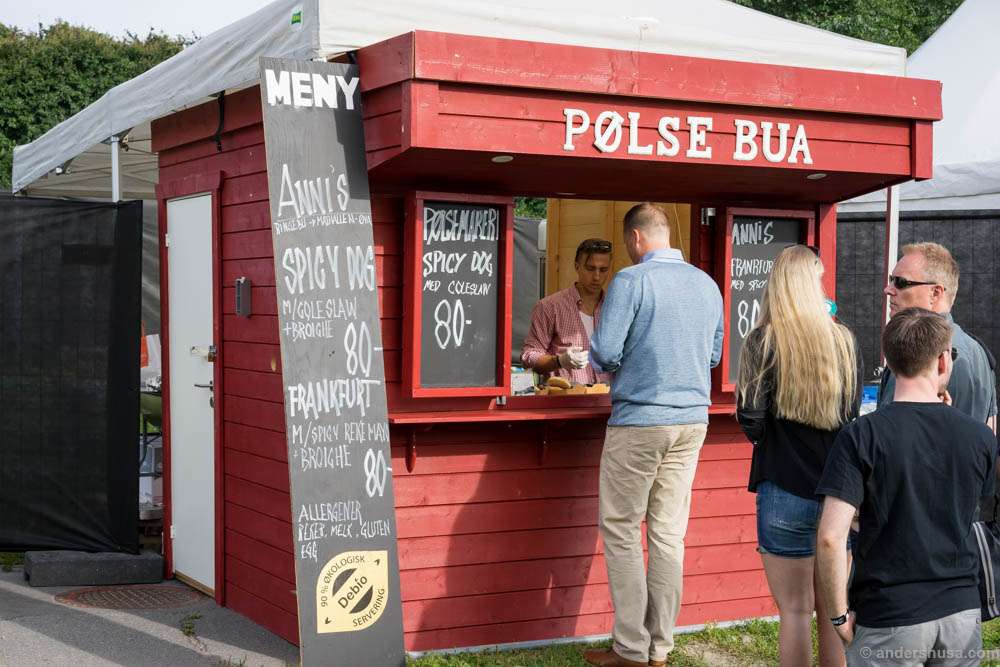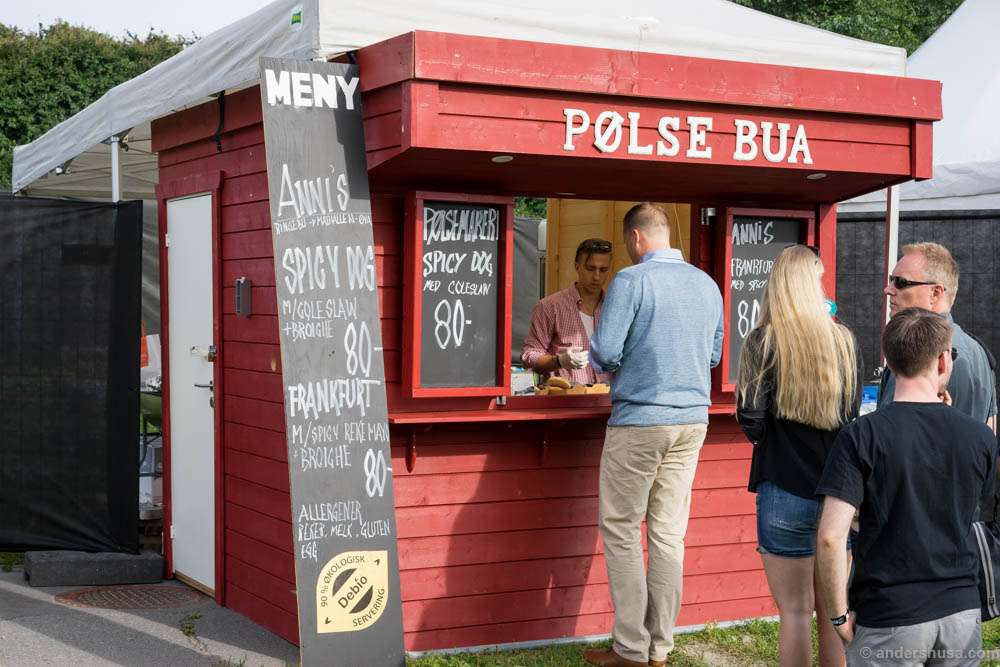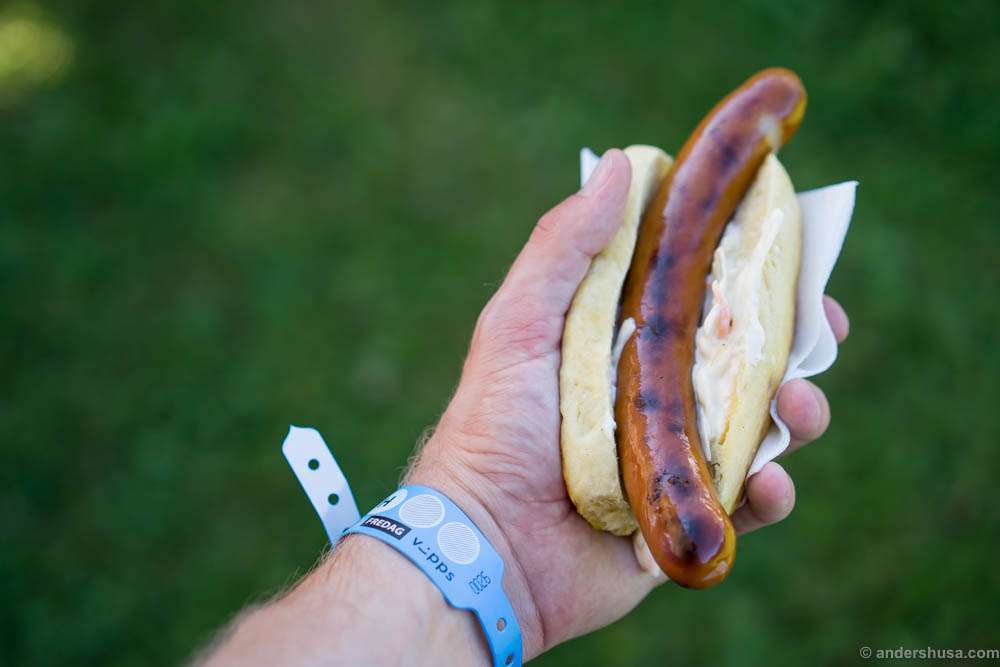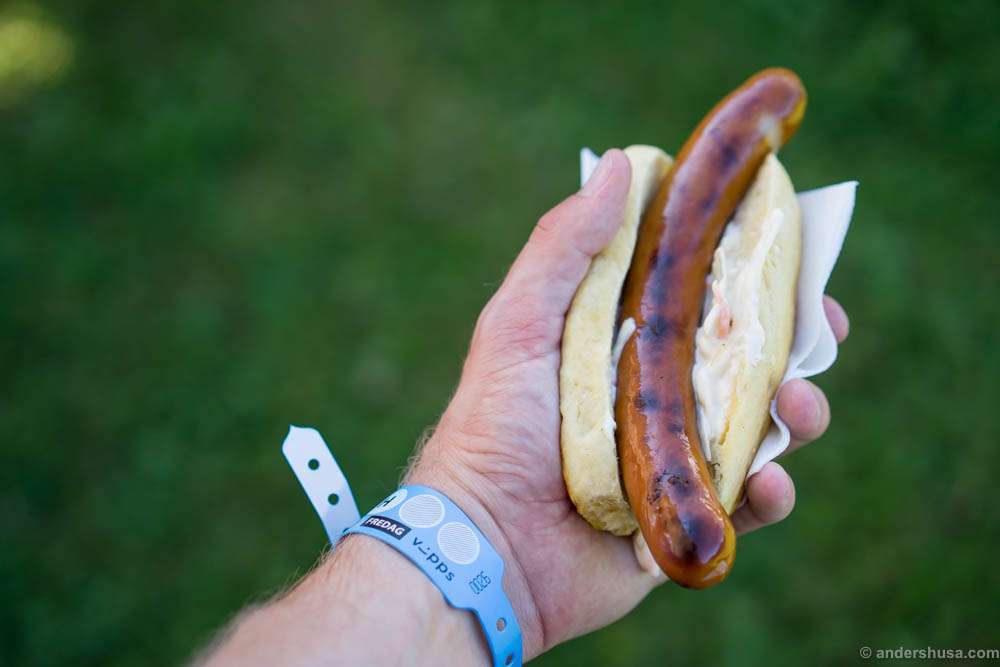 Solberg & Hansen
Solberg & Hansen served the black gold which assures the caffeine high all day long, just like they have done for many years now at the Øya festival. It truly pleases a coffee lovers heart to see that a festival also takes coffee so seriously. No thanks, Nespresso, you are not welcome.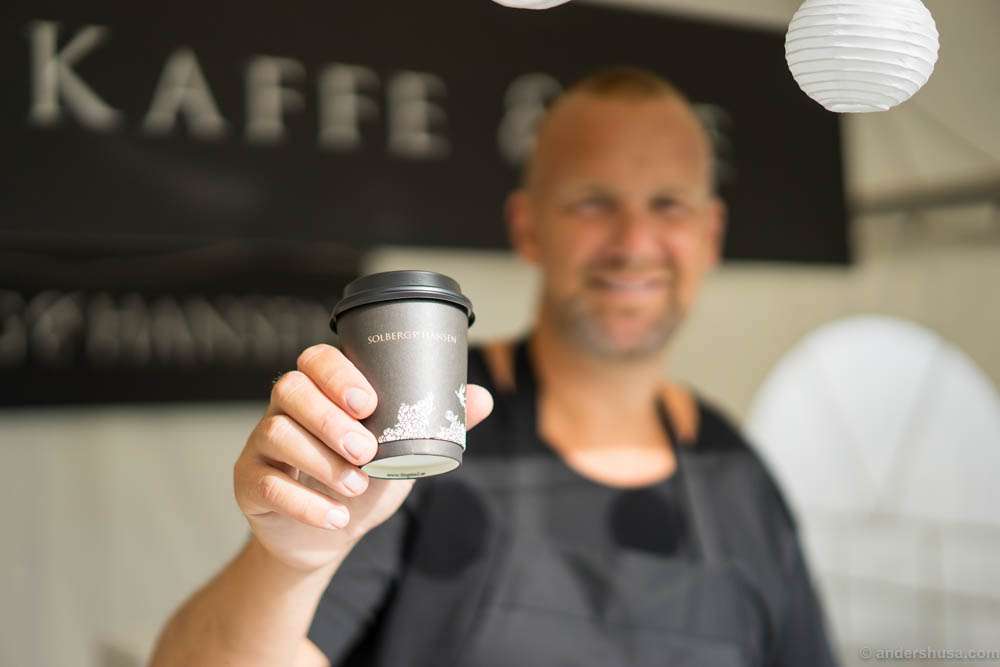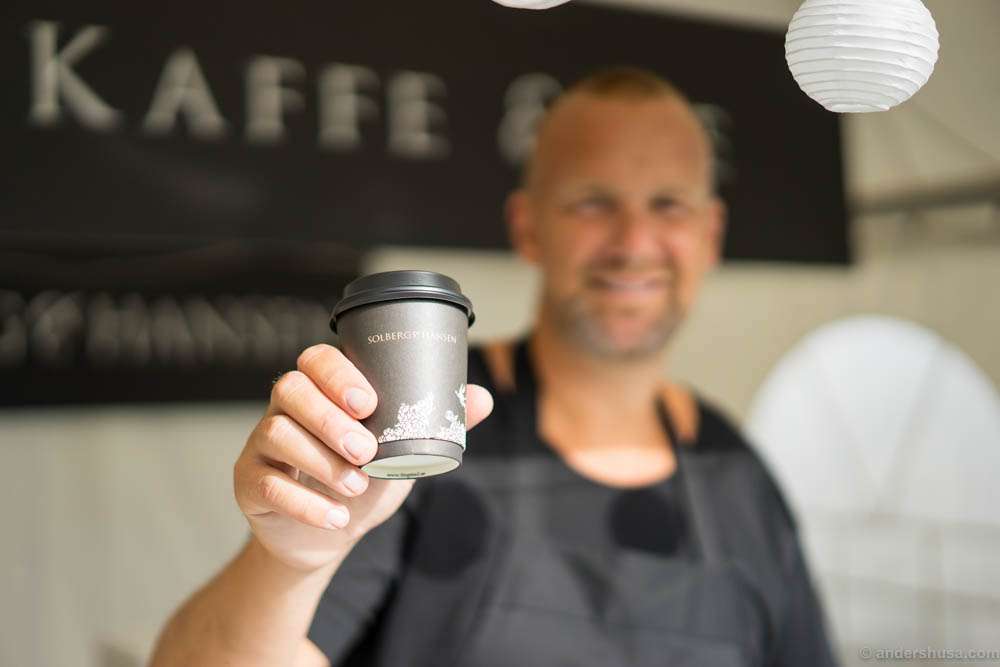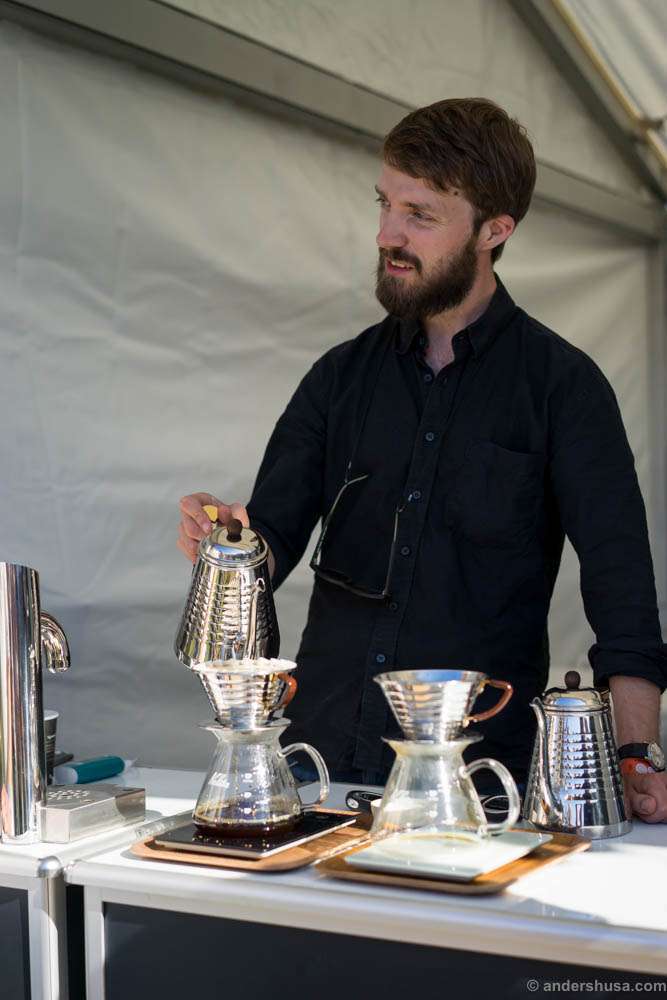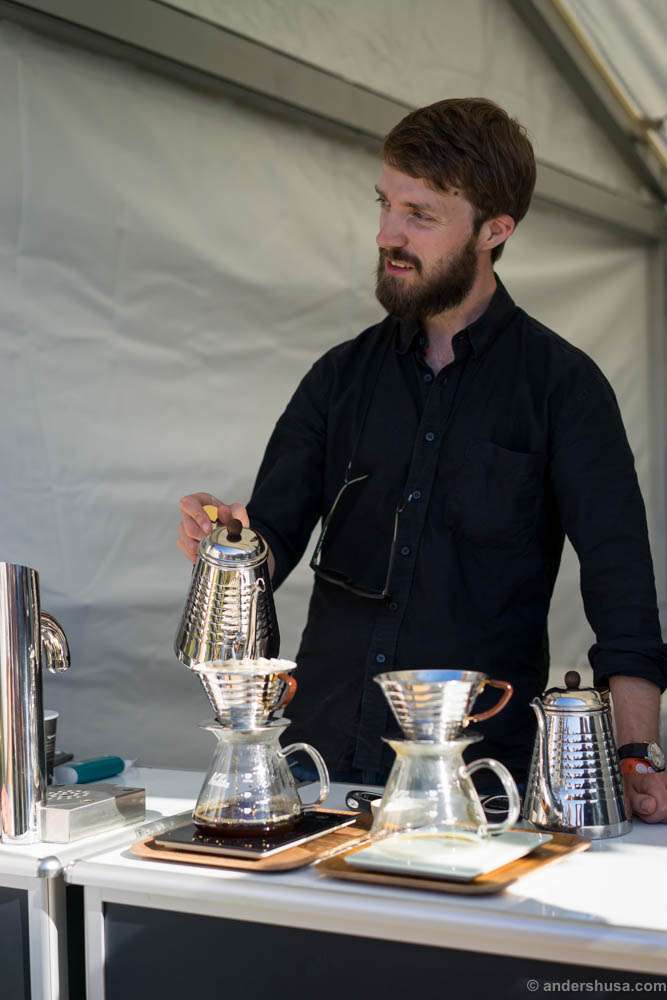 Smalhans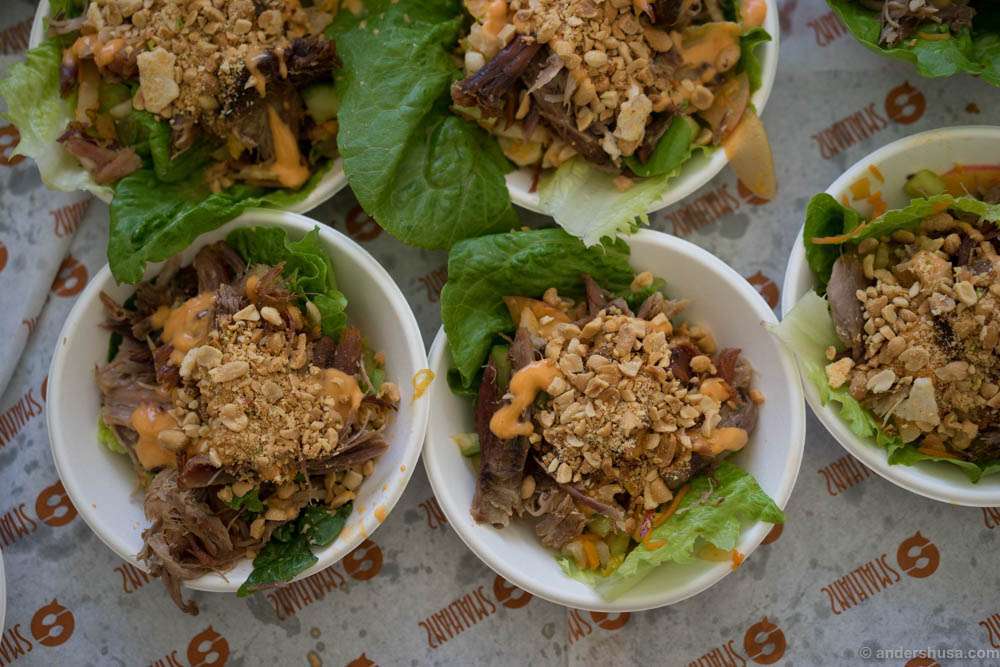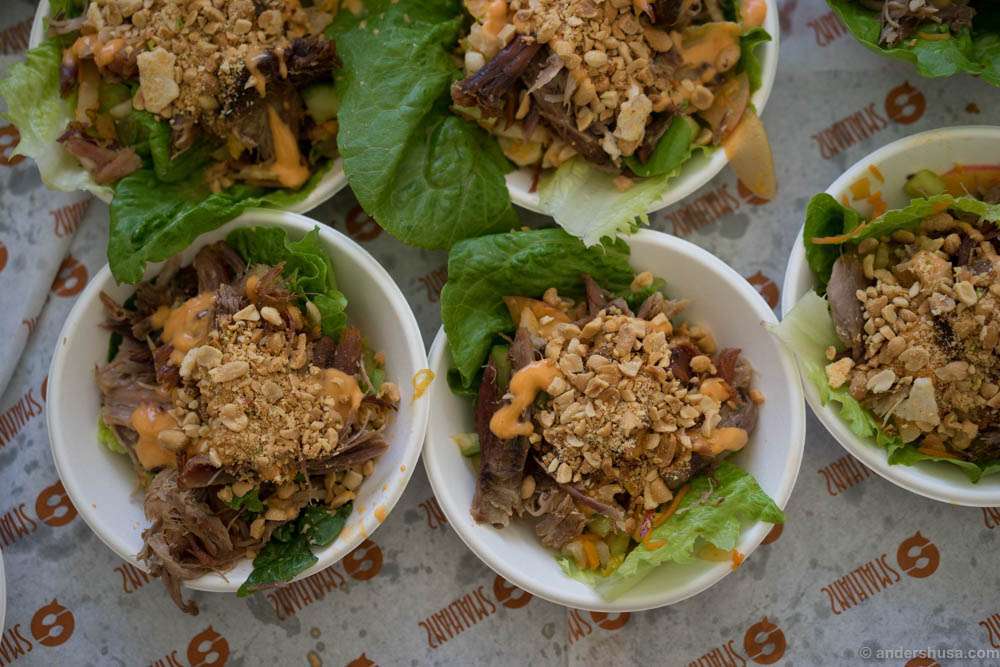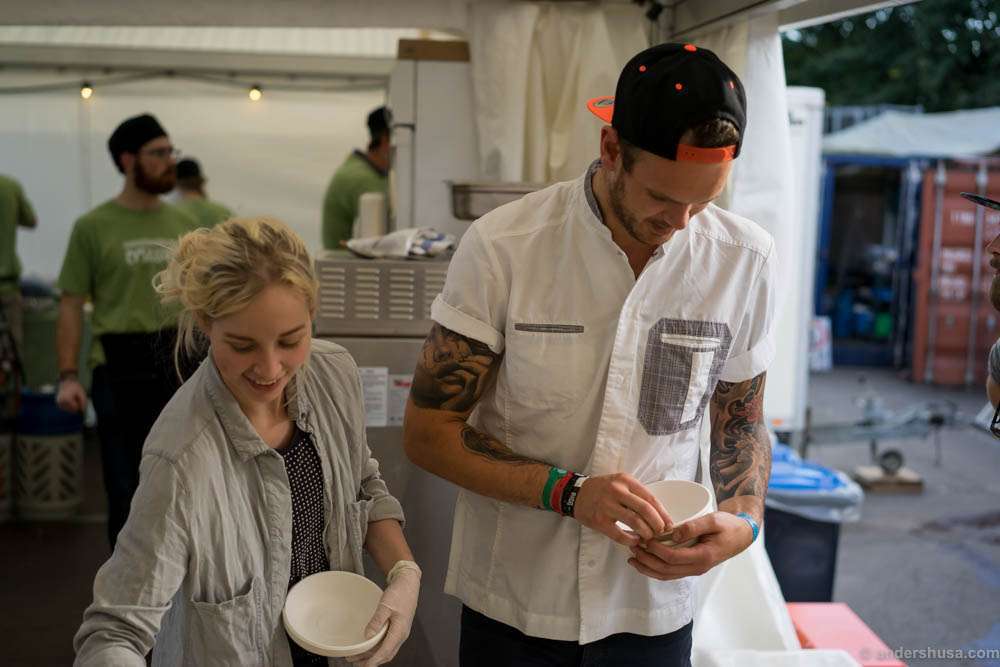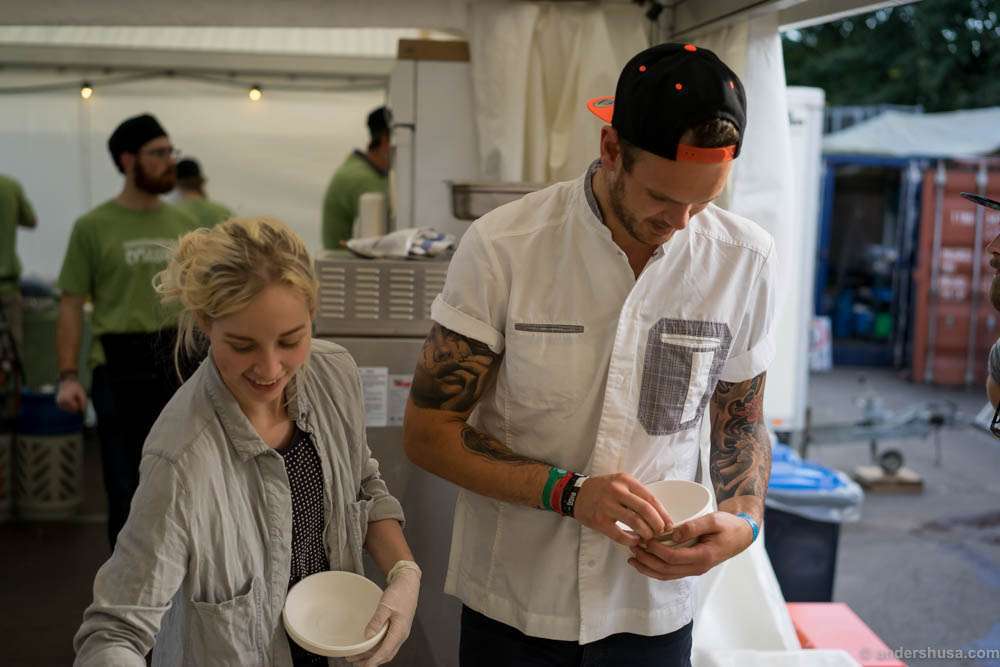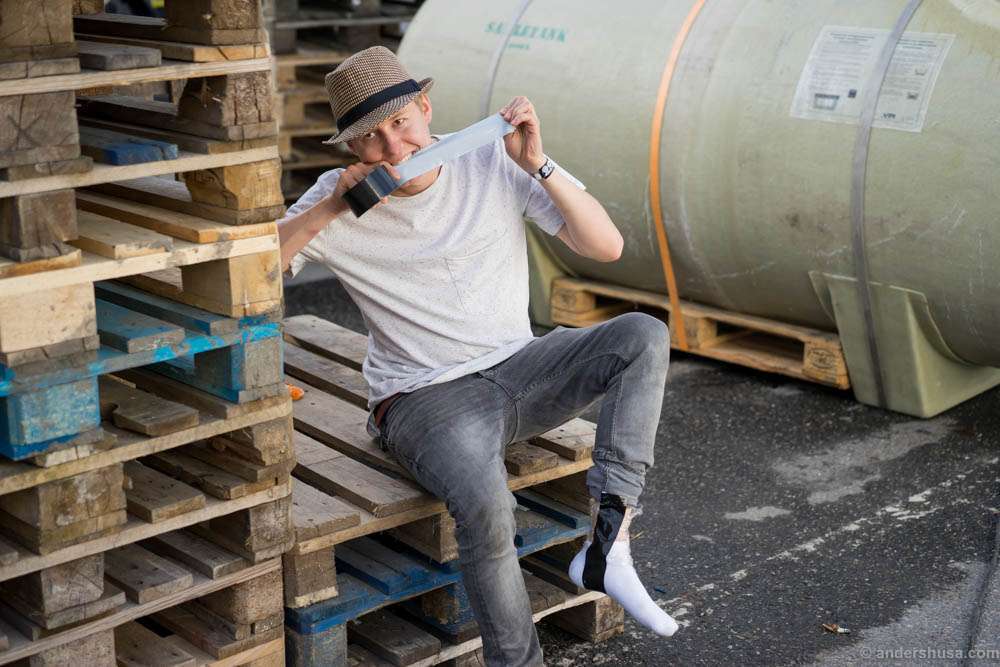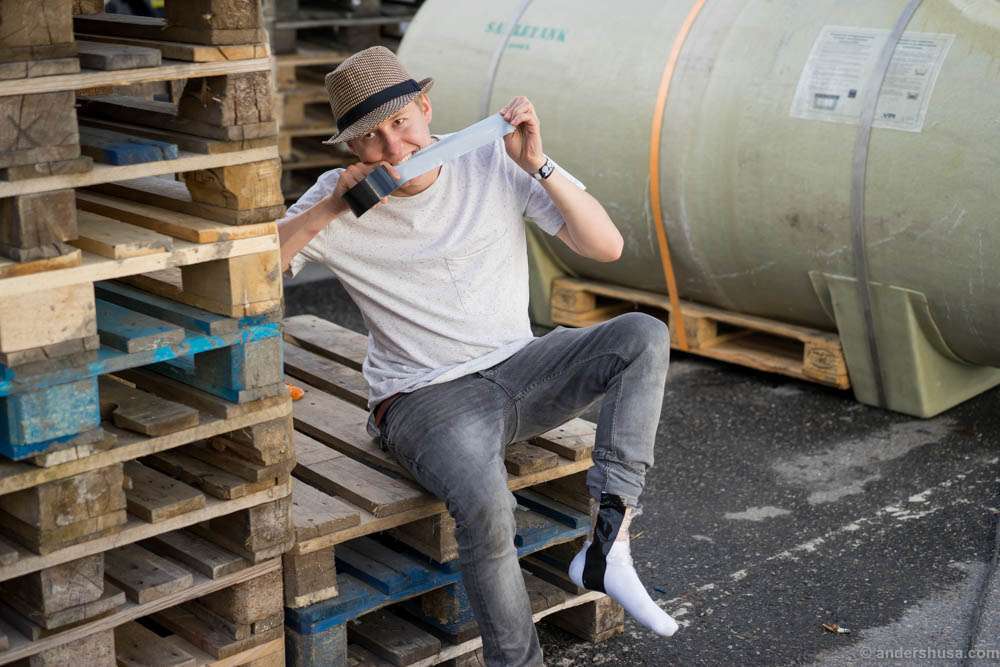 Handwerk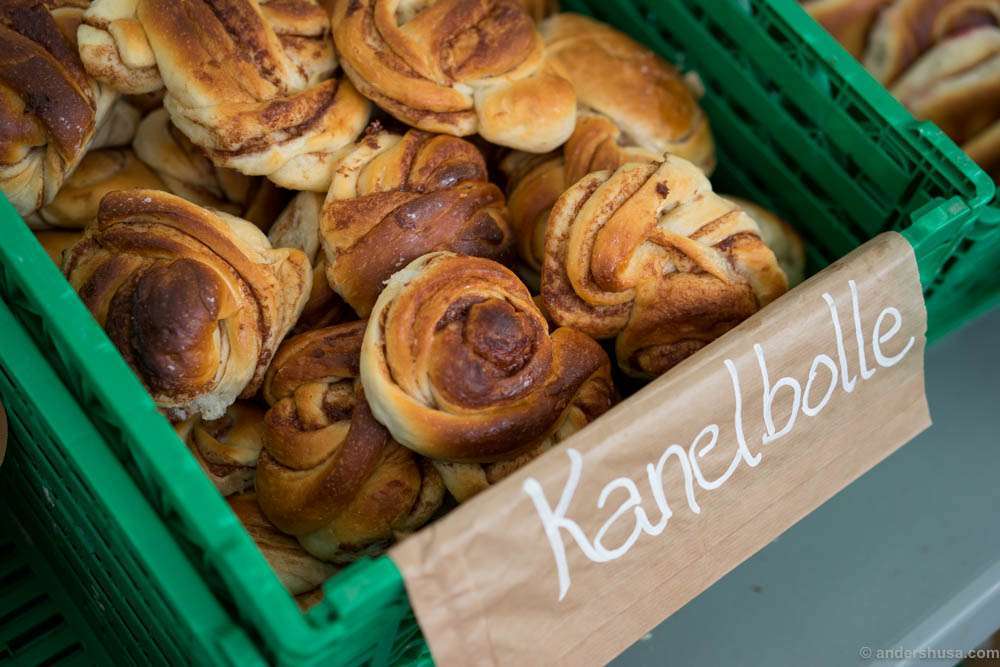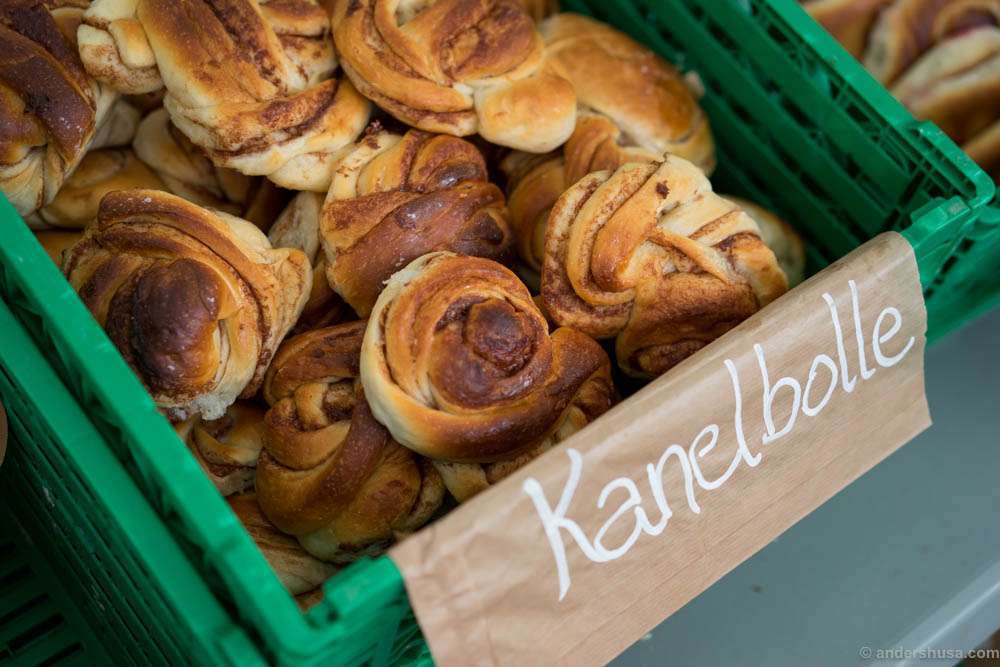 Hopyard
I have yet to see lobster roll being served anywhere in Norway. The guys at the newly opened Hopyard in Mathallen wants to do something about that. Currently, they have Nordic shrimp roll and Pulled chicken roll with pineapple and pickled onions, and they are in place at the Øya festival. Later this year they have promised to offer lobster rolls as well. Meanwhile, the two rolls available now are insanely good!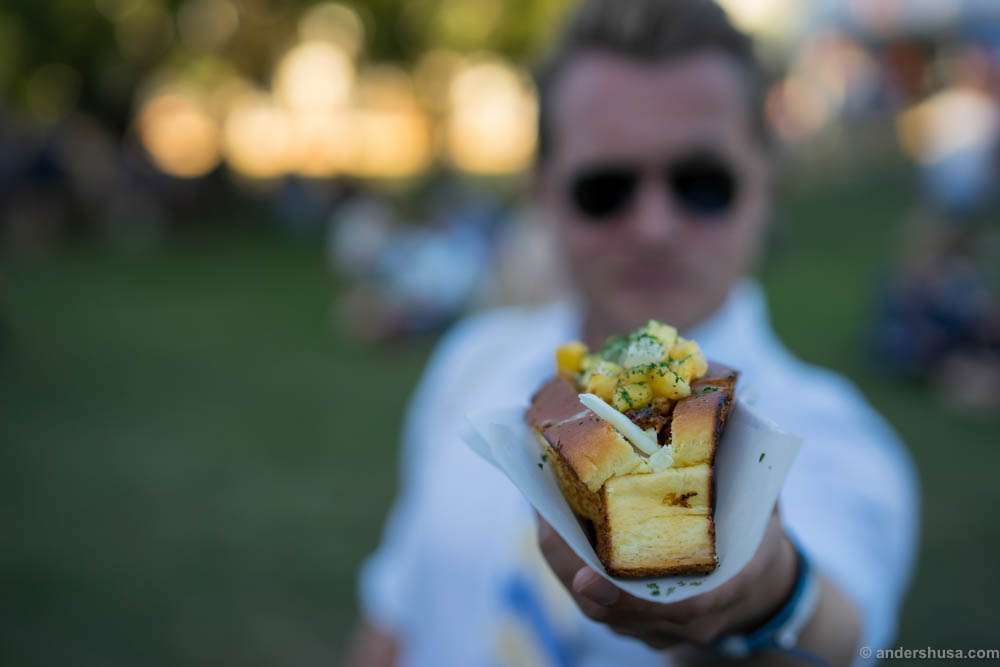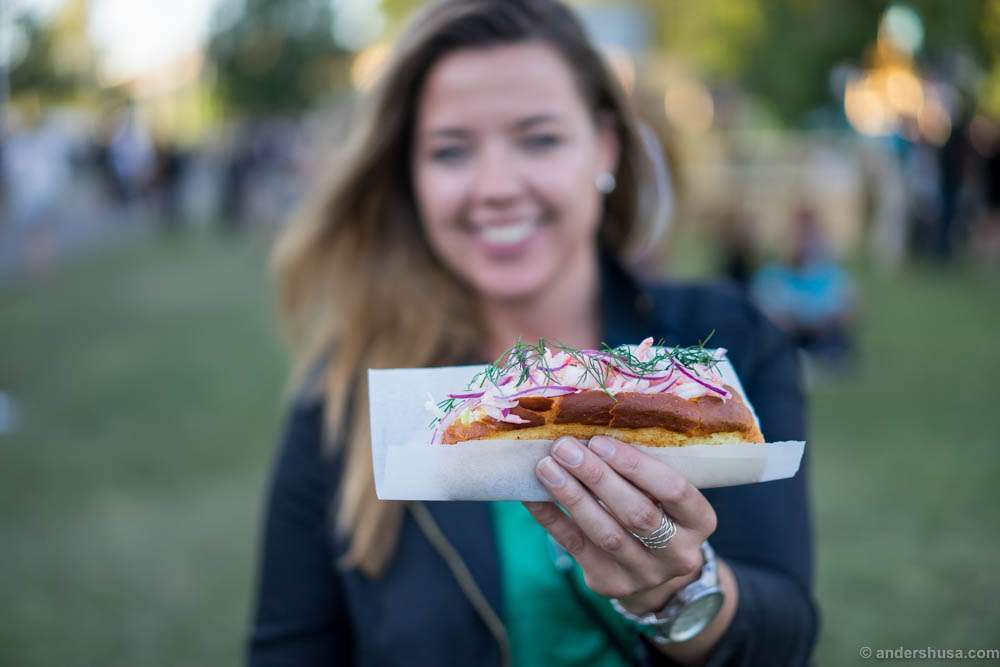 På Pinne
Entering the VIP area you get access to a few more cool places. På Pinne sells freshly made popsicles in many flavors, and new for the season was alcoholic versions with flavors of Mojito and Strawberry Daiquiri. Very tasty!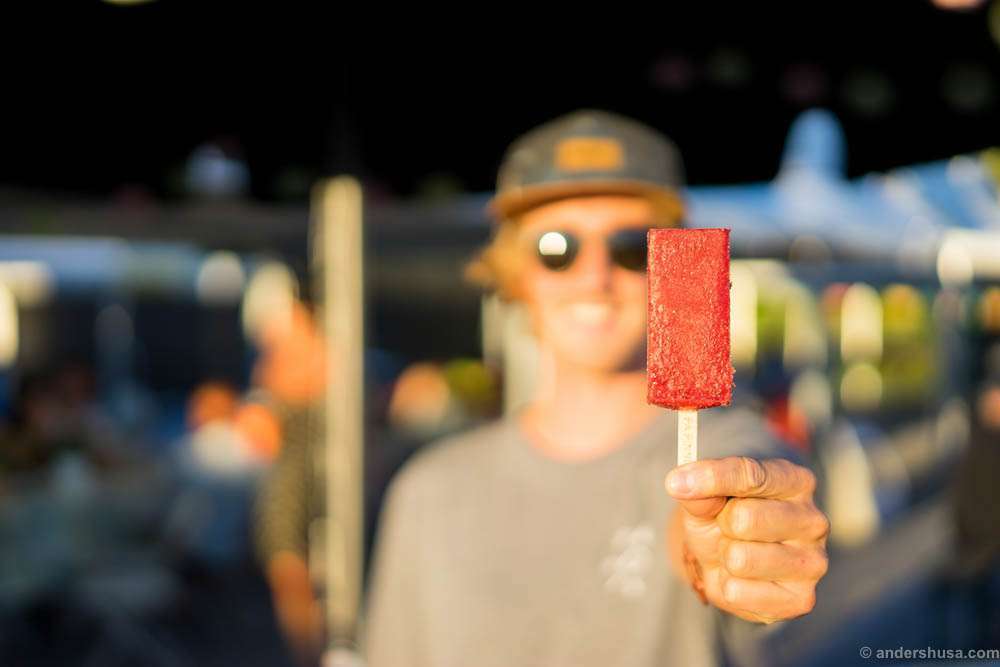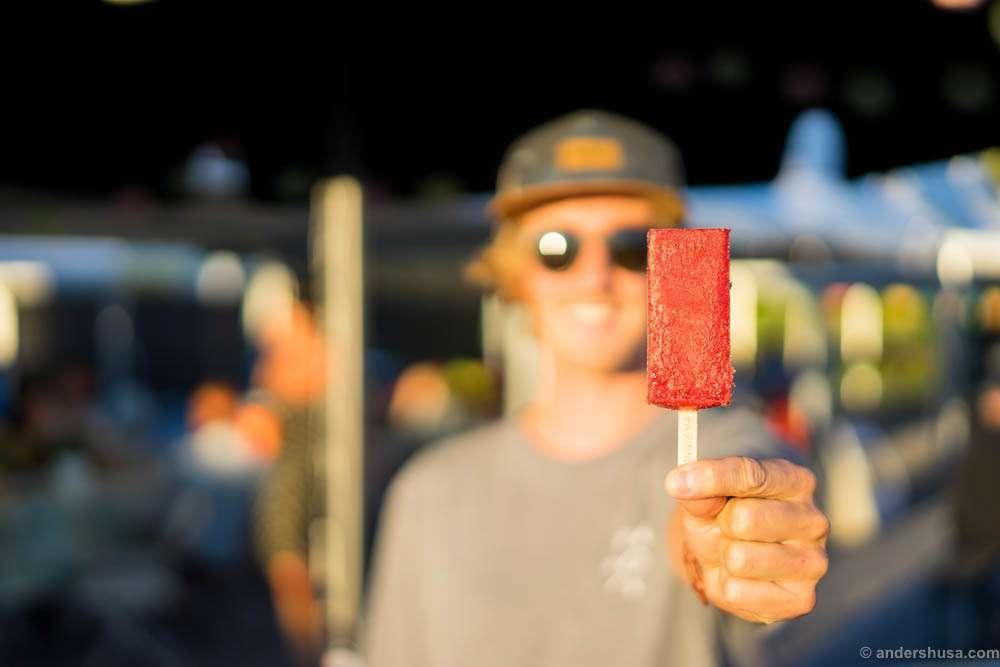 Himkok Taptails
The cocktail bar Himkok had brought their second-floor-concept of Taptails to the VIP area as well. That is cocktails on tap developed by experienced bartenders Jesper Høst and Alex Ruas in cooperation with Bacardi. Extremely refreshing in the burning sun that we were lucky enough to experience the last couple of days.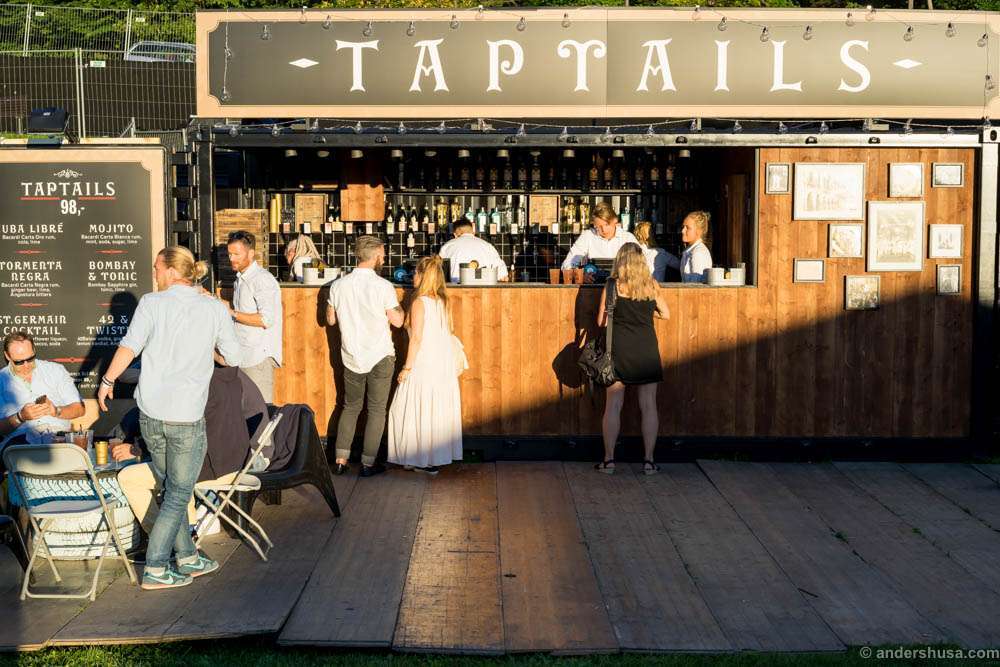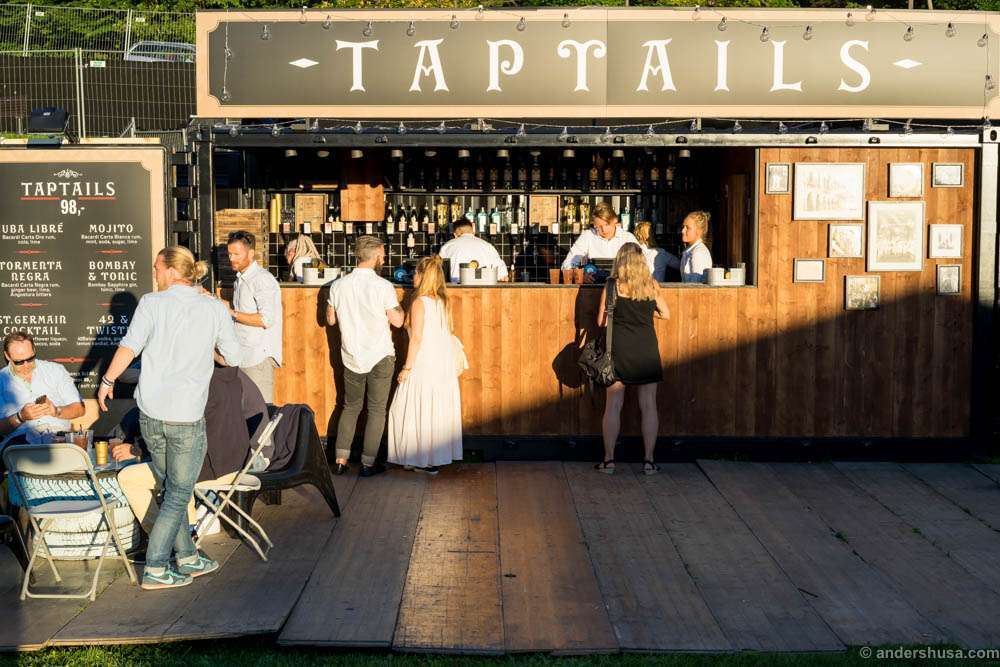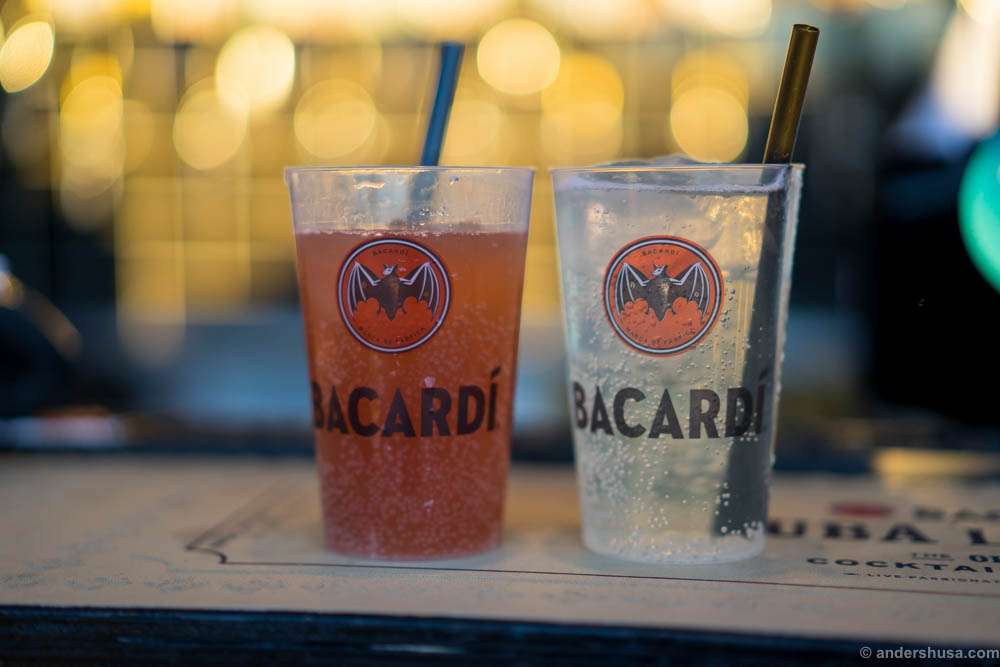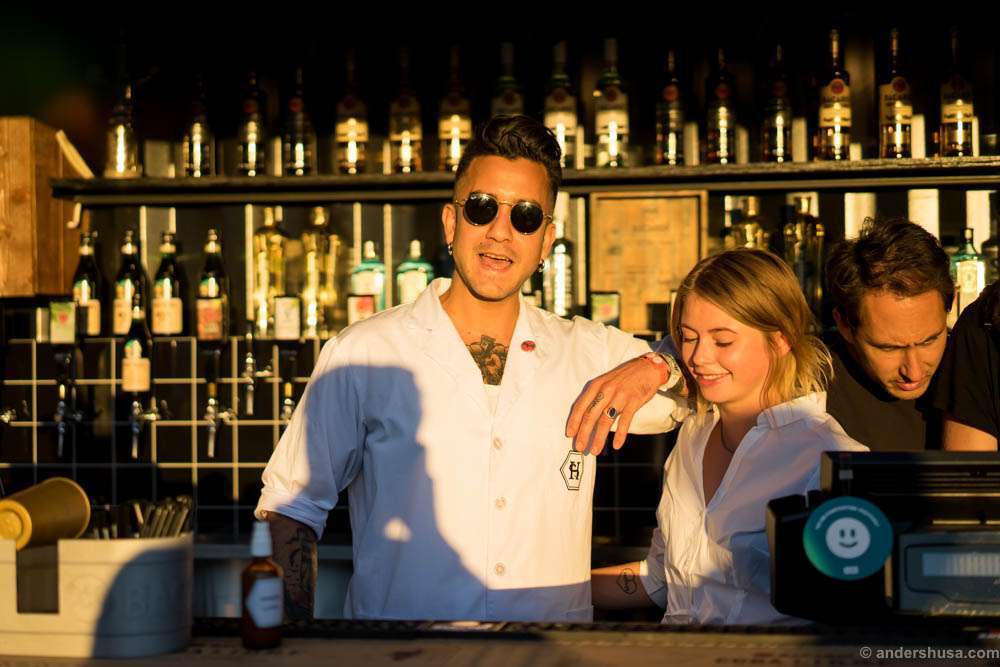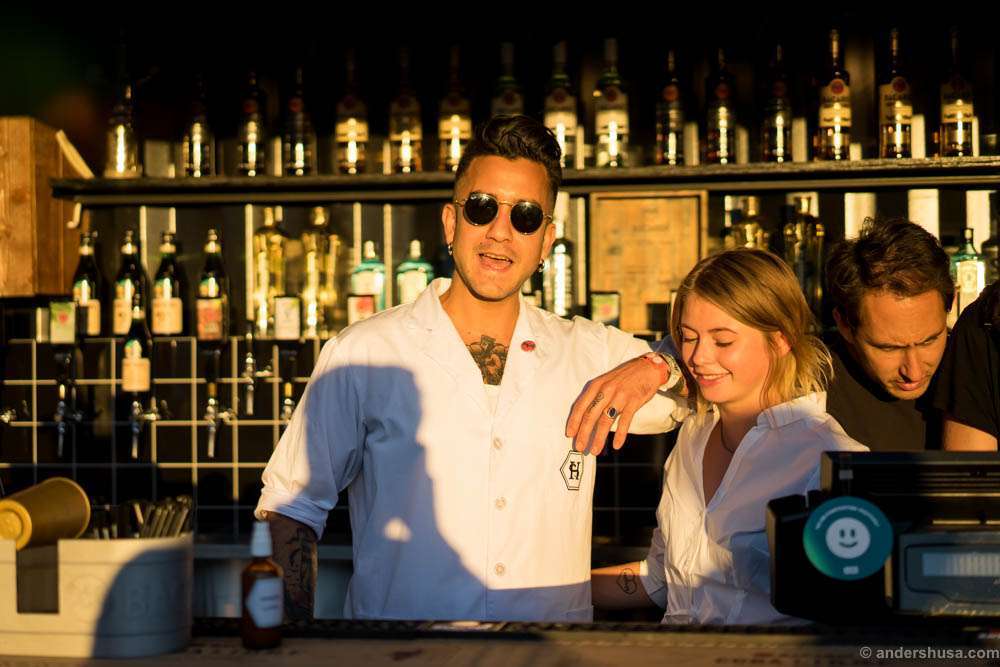 Rescue Juice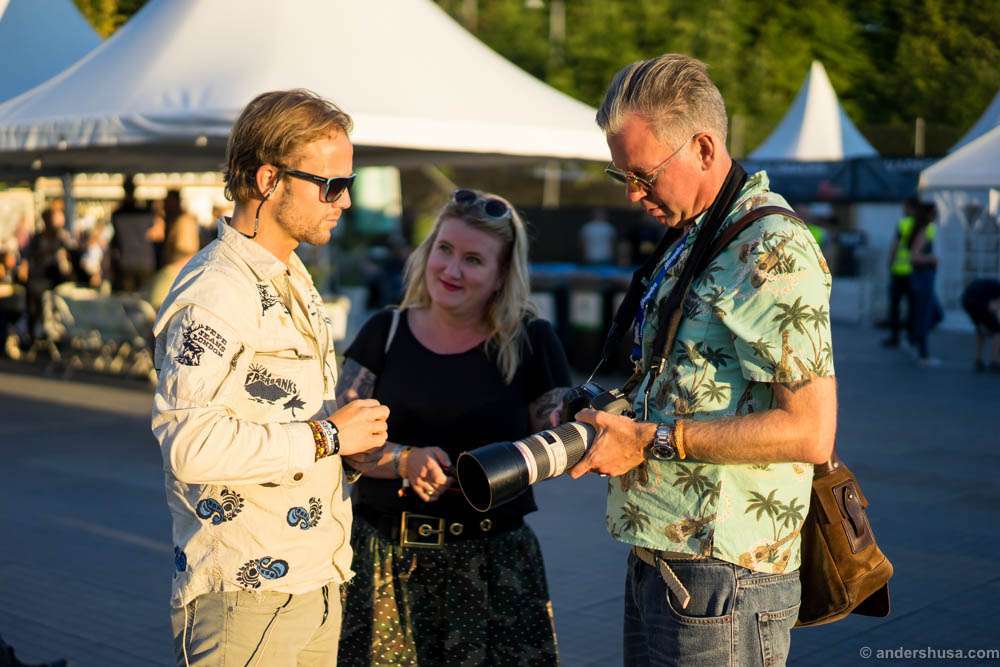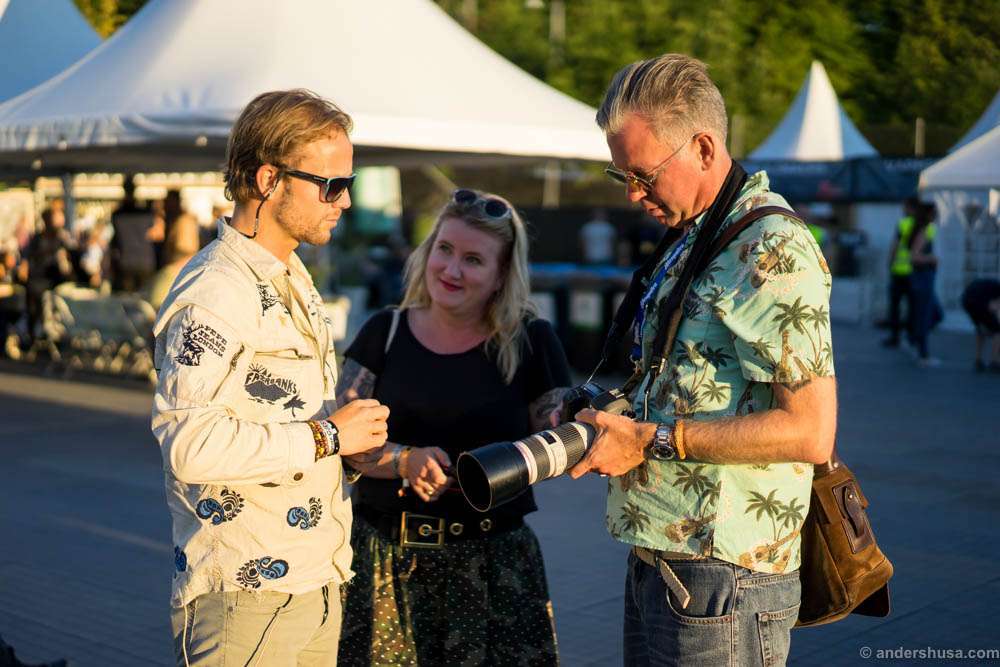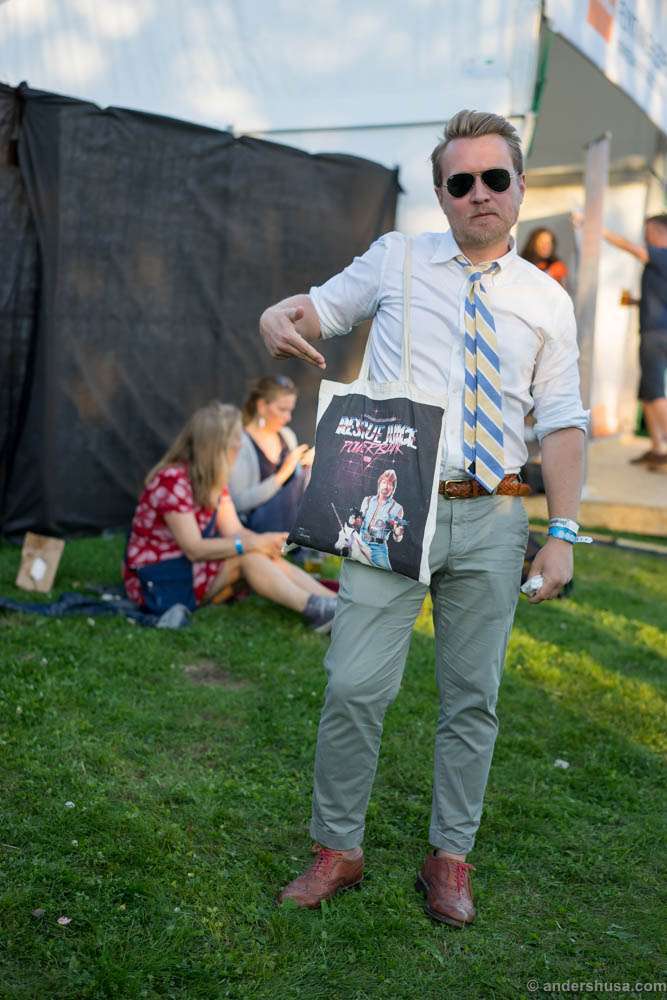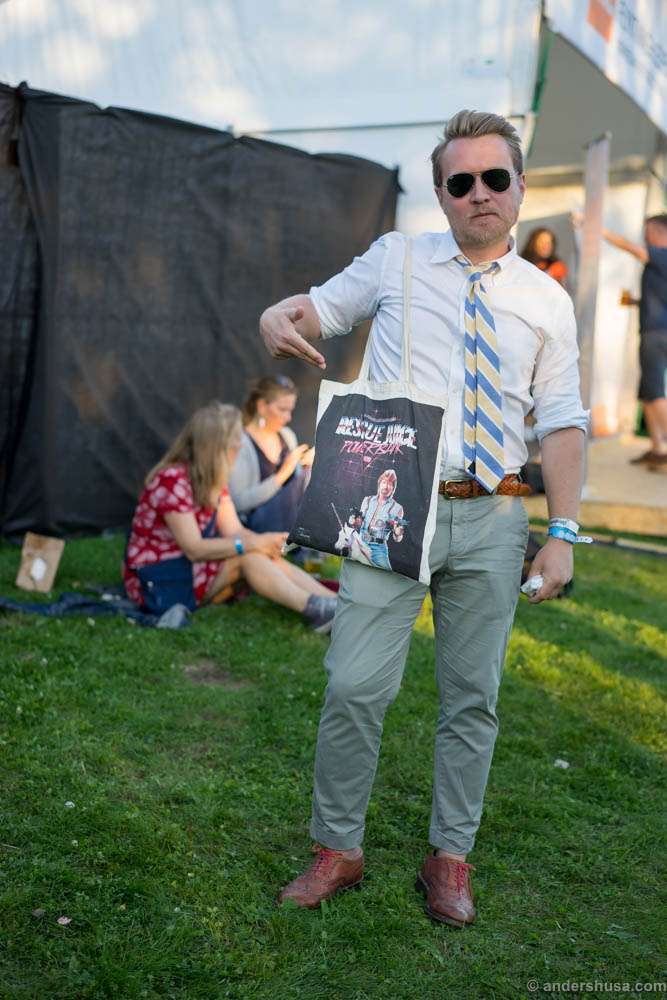 What do you think? Which was your favorite bite at the festival? Leave a comment below.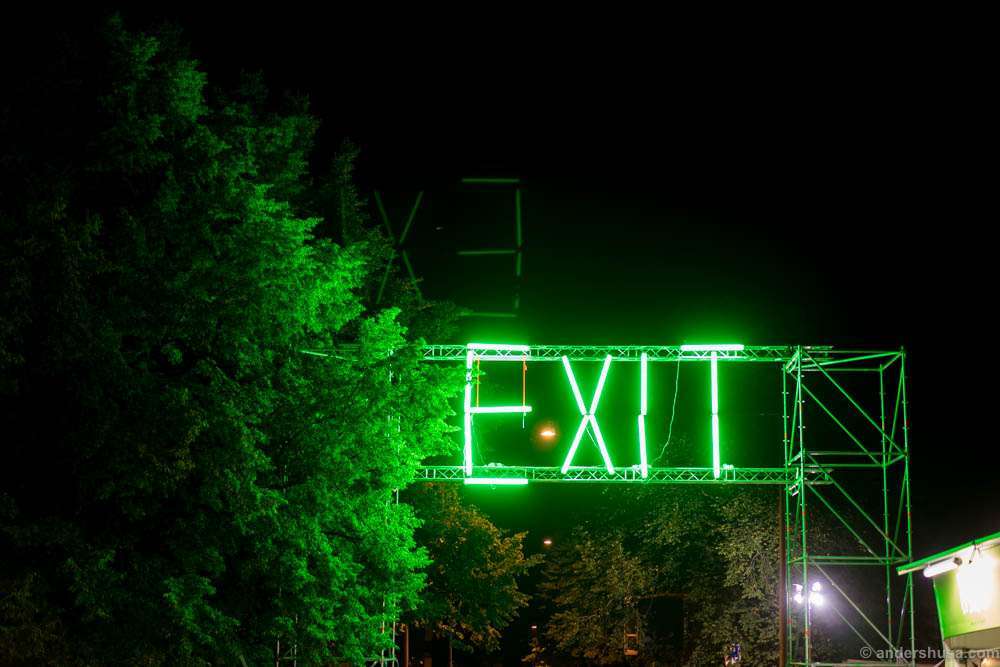 Follow Us on Social Media

YouTube
Anders Husa & Kaitlin Orr

Instagram
@andershusa
@carnivorr

Facebook
Anders Husa & Kaitlin Orr

Join Our Food Community
The Hungries
Become a Patron!