Sponsored invitation
Our evening began in the Thief Bar – an excellent place with stunning cocktails, and the obvious choice when you're dining at Fru K. The head bartender, Slavomir Kytka was at work this day. Two glasses of water and a copper cup filled with seasoned popcorn arrived the moment we sat down. While we studied the menu, a man next to us asked for a gin.
– Which type? said Slavomir.
– You decide, replied the man.
– Excellent choice, Slavomir countered.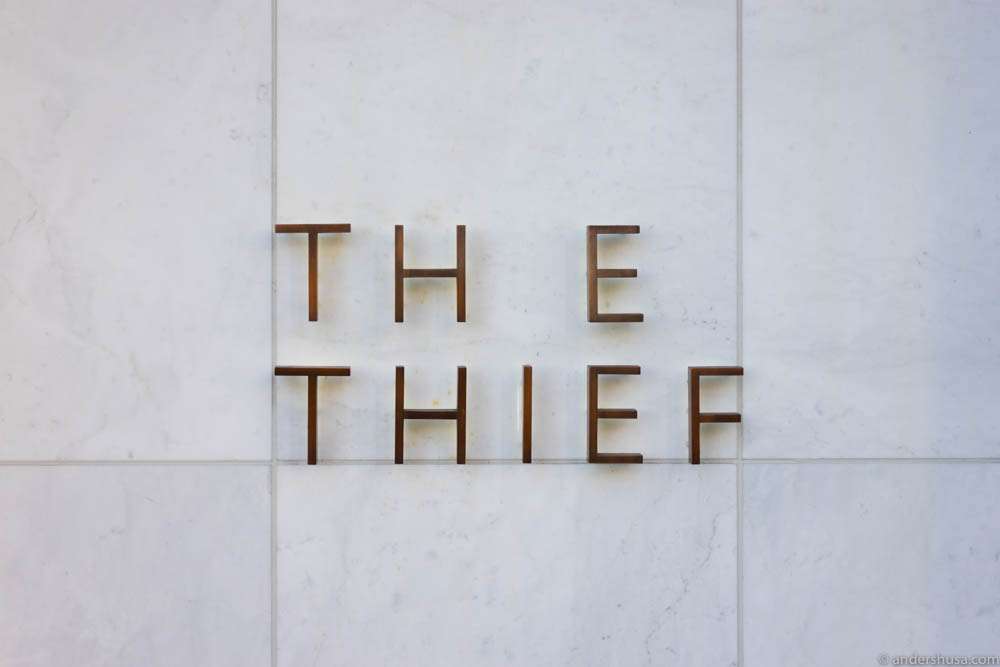 A Sign of a Good Bartender
I wanted the Matrix because I remembered it as so good. However, Slavomir talked me out of it:
– That's more of a dessert, not pre-dinner. You can come back for that after the meal.
The sign of a good bartender right there! In the end, we chose Big Fish and La Vie en Rose, – both quite refreshing, but the latter was a favorite. After the drinks, we moved one floor up to the Thief Foodbar and further into Fru K restaurant.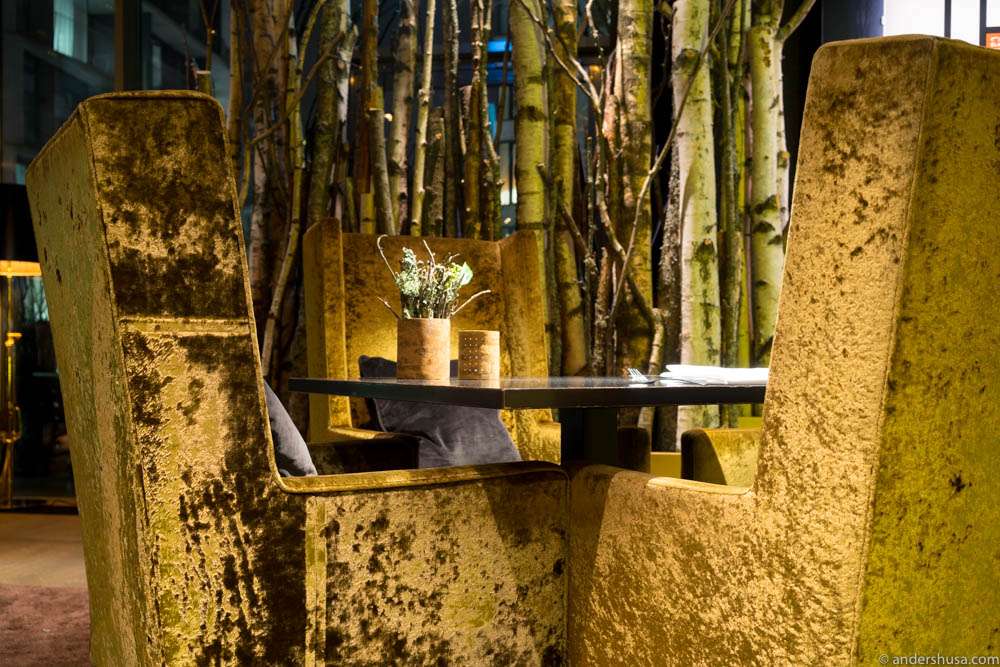 New Nordic Seafood Restaurant
Fru K is a small and exclusive restaurant with only 26 seats. You sit in big, comfy, chairs draped in velour, with fluffy pillows in your back, around a dark wooden table lit up by spotlights, and surrounded by artwork. The menu is set, with two options: Æge is the slightly smaller one priced at NOK 895, and Njord is the full menu for NOK 1095. We chose different menus, which was unproblematic. In addition, we had the wine pairings priced at NOK 725 and NOK 925 respectively. Today's history lesson: Njord or Njörðr is the god of the ocean in Norse mythology, while Æge or Ægir is the sea jötunn.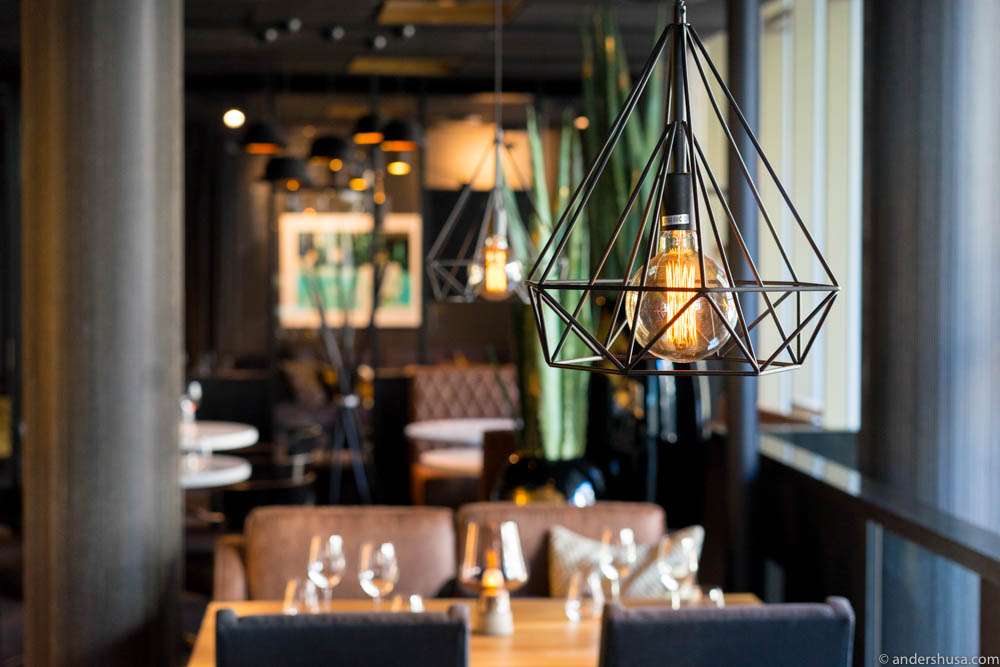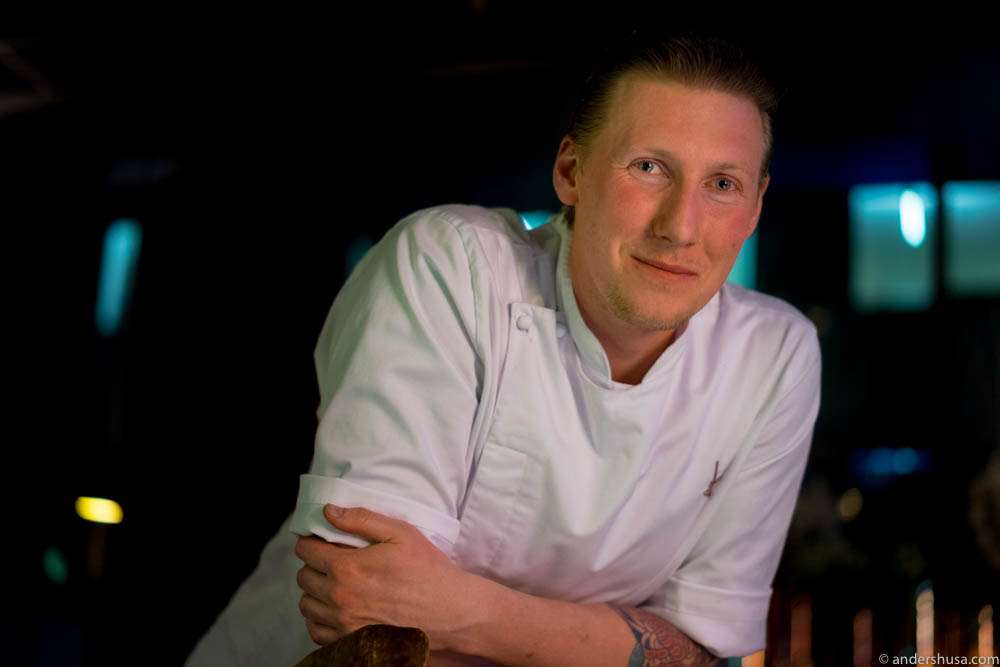 Head chef Johan Laursen has done a bold move with the new menu at Fru K: Meat is out! Completely. Don't worry, though, it's still not a vegetarian restaurant – they will continue to serve fish and shellfish.
– It just makes sense, Johan explains, with our proximity to the sea and all.
So I guess Fru K is now a sort of New Nordic seafood restaurant. That's not so far from the new direction of Noma, actually, except they plan to serve wild game meat when that's in season around autumn.
Root Vegetables are the New Meats
Initial snacks showed me that Fru K is paying attention to Nordic food trends. Salt baked and dehydrated beetroot was one of my favorite dishes at several restaurants last year, like Kadeau and Amass in Copenhagen. I've also enjoyed a great version by Jay Boyle at Kolonialen in Oslo. They were all decent runner-ups to my top 25 dishes of 2016. Another highlight among the snacks at Fru K was the chervil root with butter and tarragon oil. Root vegetables treated like this completely rules out the need for meat in a meal.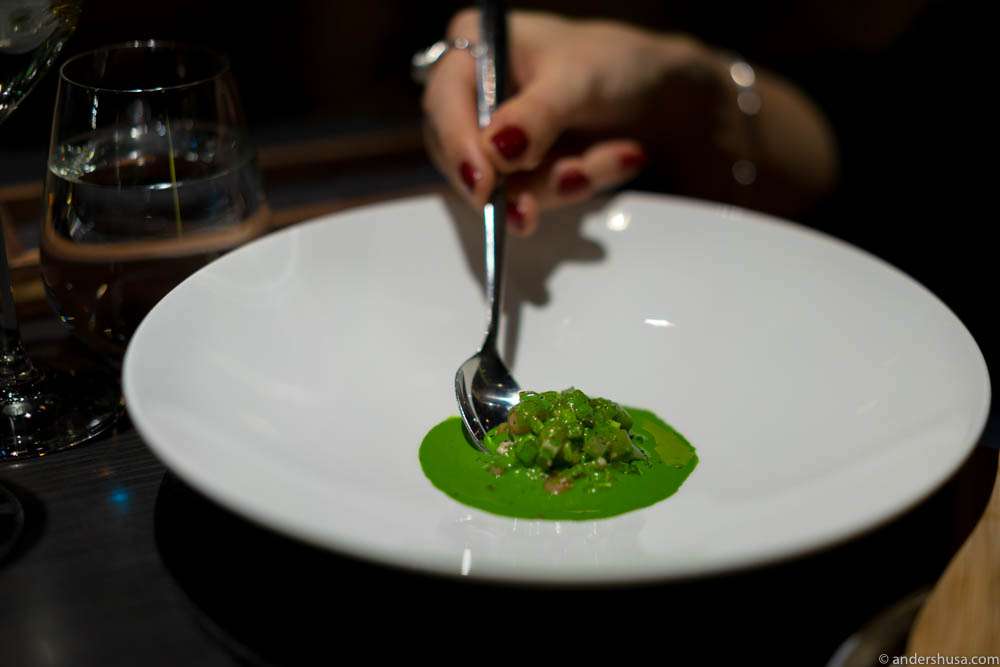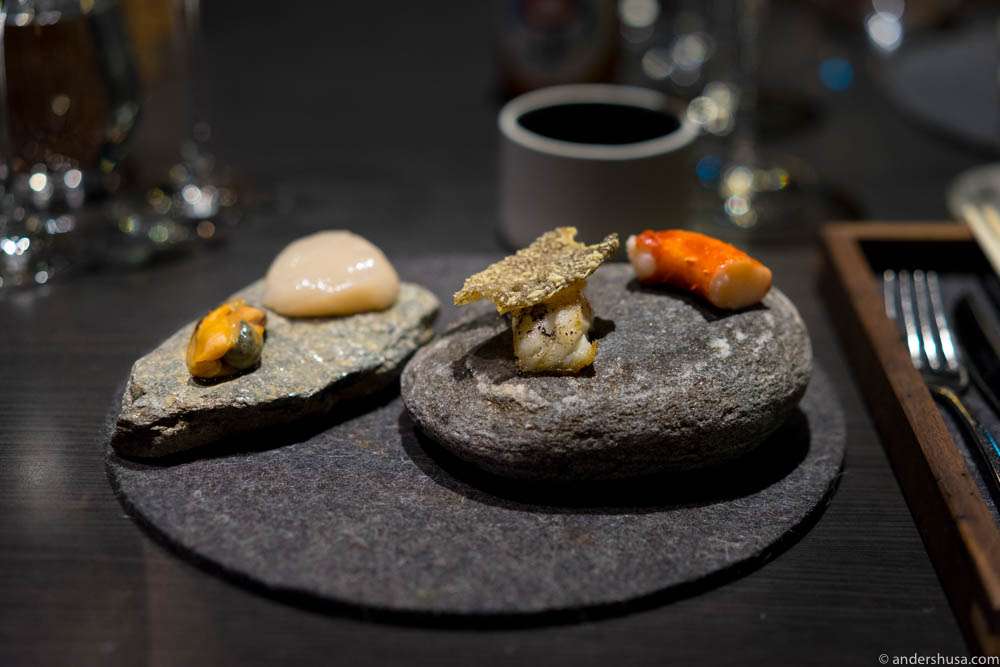 Nordic Meets Japanese
While the snacks and fennel bread that kicked off the meal were all great, we didn't like the oyster serving as much. The sauce was too acidic and green, which didn't play so well with the delicate oysters. Today's catch worked better – a Nordic meets Japanese kind of dish. A raw scallop, a blue mussel out if its shell, fried cod with crispy skin and a piece of king crab were to be picked up from the rocks they were served on with chopsticks and dipped into a mushroom soy sauce that added salt and umami taste. Although the pairing of a Japanese white ale worked very well, I think the king crab was the only outstanding bite among the four. Personally, I would have preferred a pan-seared scallop in this course – or at least sliced for easier handling.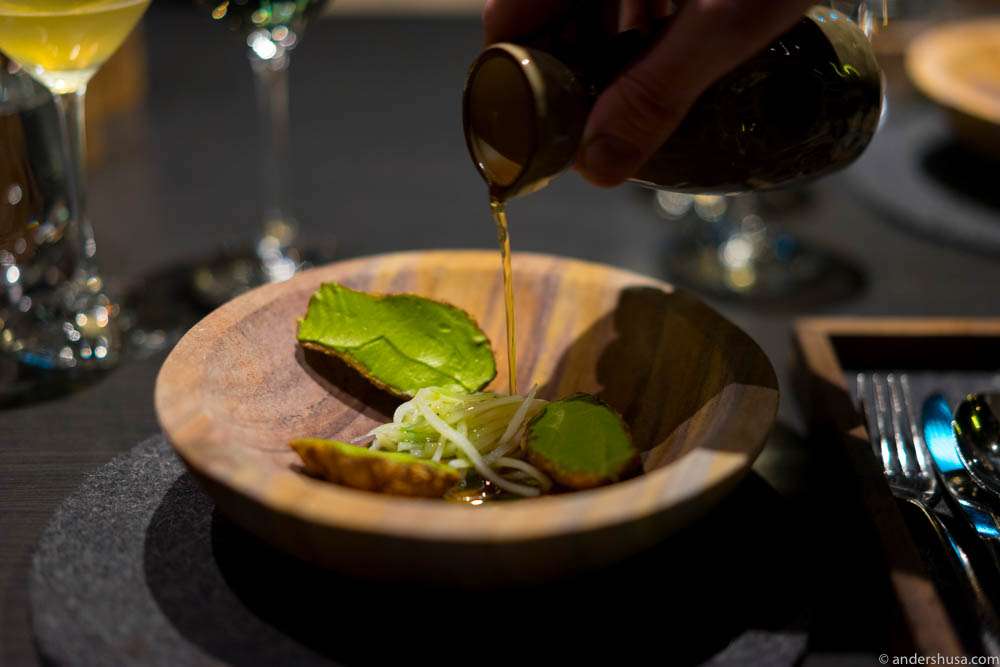 Jerusalem Artichokes Done Right
The third serving (if you're not counting snacks and bread) was a clear favorite for the both of us. I still remember the Jerusalem artichoke dish we enjoyed at Fru K on Valentine's Day last year. Once again, Johan had done magic with the skins. Crispy and hollowed, they were filled with a cream of broccoli and smoked yogurt. Simply, a dish that had all the right elements: crunchy and soft, fat and acidic, salt and sweet, and even smoked and umami flavors for a perfect meatless dish. To go with the next course, which was the second best, we got one of my all-time favorite wines: Matassa Cuvee Marguerite.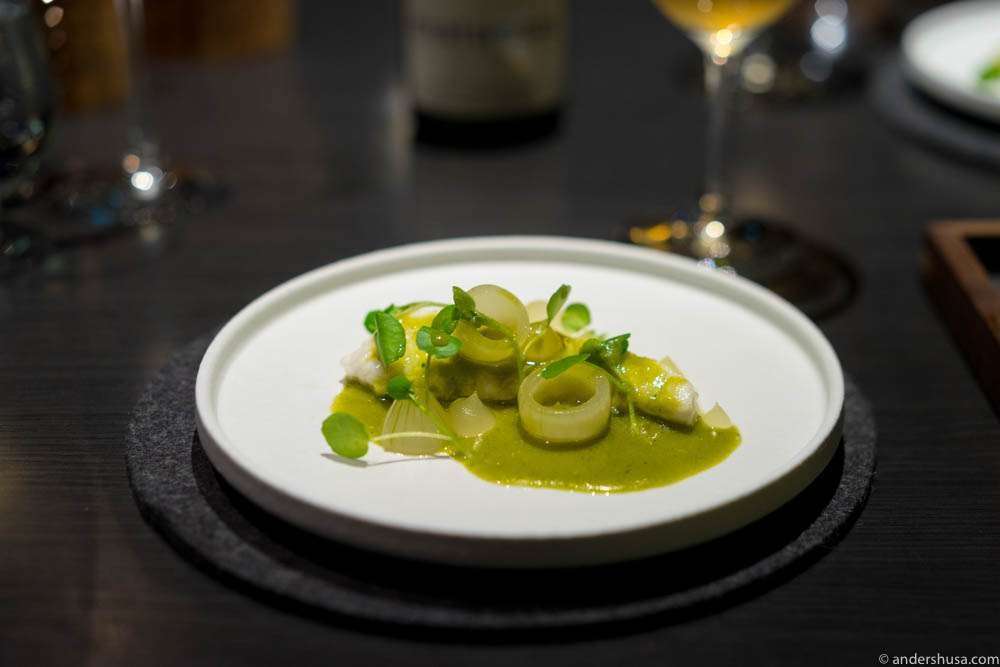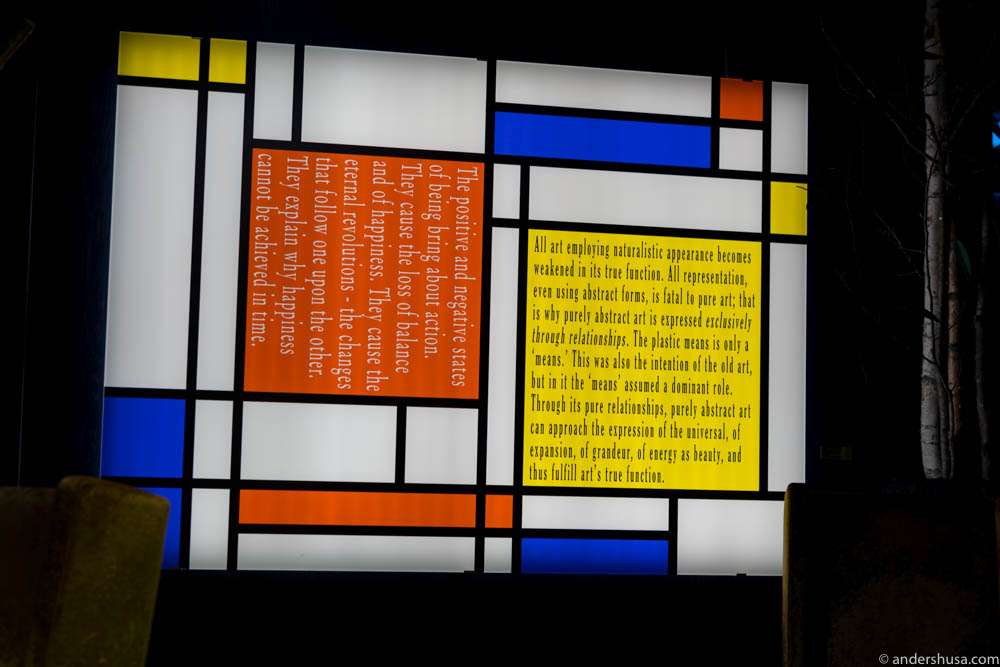 Dangerously Well-Balanced Textures and Flavors
A heavenly refreshing palate cleanser of apple sorbet with rosemary syrup smoothened the transition over to desserts. As for the dessert, however, I cannot even pretend to be objective. It was just too much aligned with the kind of desserts I enjoy the most in this world. A warm saffron cake arrived in a small box for us to share. On the plate: an ice cream made of milk from Nøssvold farm, and a sweet and acidic rosehip sauce. Warm cake, ice cold cream, and once again those dangerously well-balanced textures and flavors that just makes you long for more when you finish the last bite. Damn you, Johan. We'll be back for sure.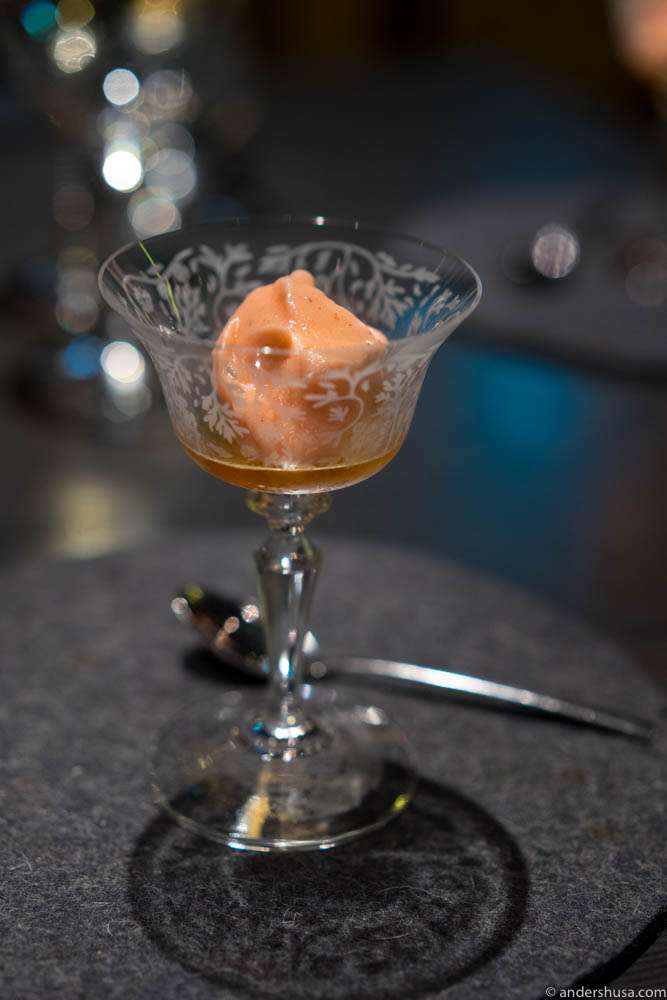 You should also check out our visit to The Foodbar on the Roof from last summer, and my friend Linn Johnsen aka Vinstudinen's dinner at Fru K (Norwegian article).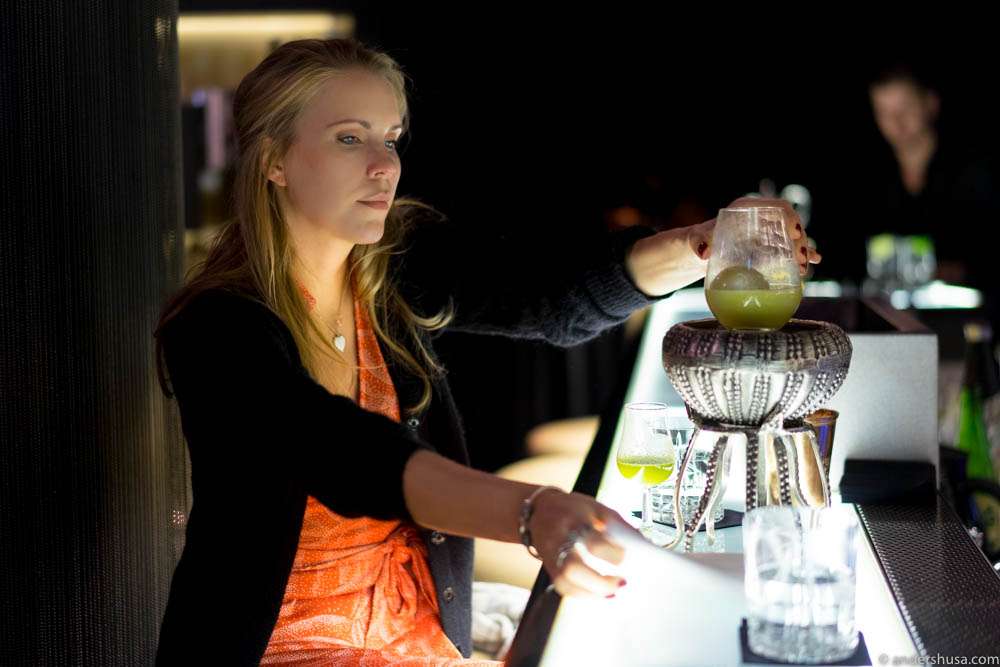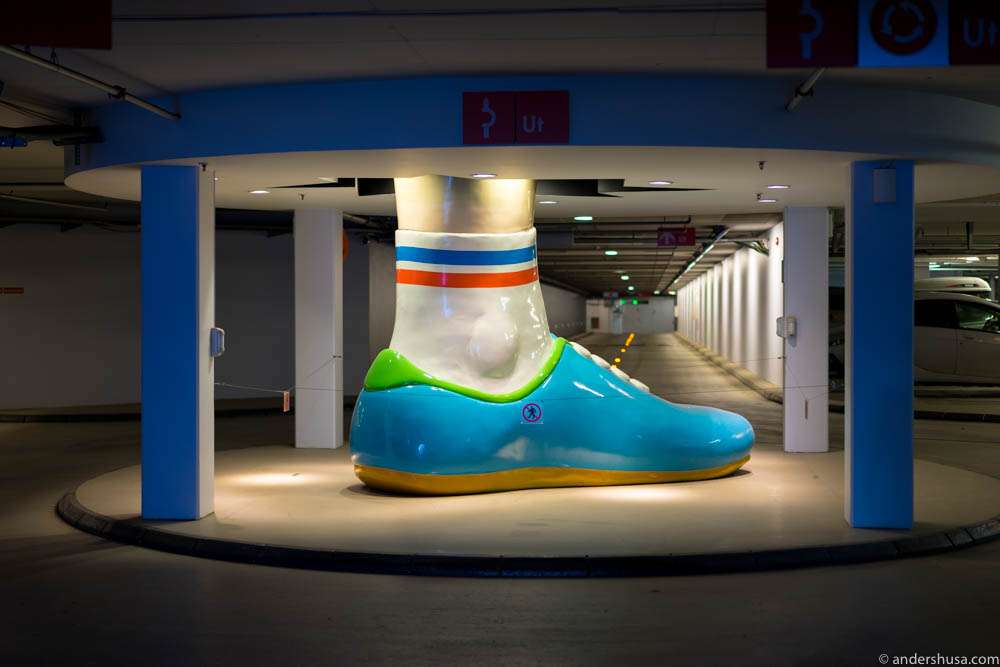 How do you feel about a meatless restaurant? Please share your opinion in a comment below.
Please note: This restaurant has closed permanently. There's a new concept in place.
Disclaimer
This was a sponsored invitation by The Thief. The restaurant had no influence on the content of this article, there is no form of cooperation between us, I was not obliged to publish anything, and I received no monetary payment.