The Best Places to Drink Natural Wine in Oslo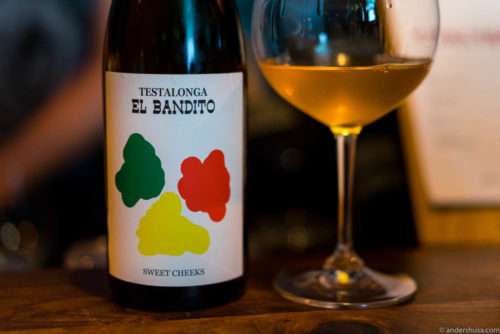 Navigate the natural wine scene of Oslo! These are my top recommendations of places to enjoy those funny labeled bottles of funky, juicy, unfiltered, and spontaneously fermented grape juice. Find superb wine bars & restaurants with a good selection of small and unconventional producers. Navigate the map easily either by scrolling through the list on the right or by clicking the points on the map. Places are listed in a geographical order.
Brutus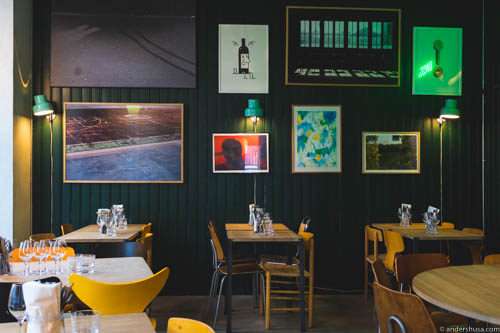 Eiriks gate 2, Oslo, Norway
Brutus serves only natural wines. In this New Nordic bistro, you can enjoy comfort food from a young, talented Icelandic chef. Obviously, the cellar contains a lot of bottles from Vin John, the import company of the owners, but also from other importers like Non Dos, Vinum, and Autentico & Unico Real Wines.
Gurken Gurken Gurken Gurken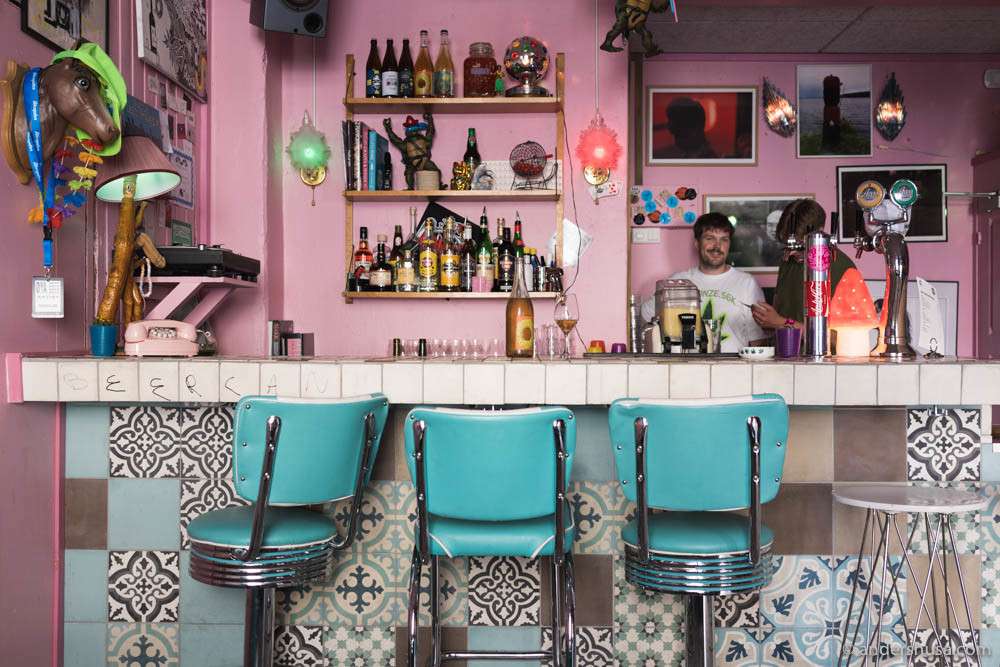 Eiriks gate 2 C, Oslo, Norway
Gurken Gurken Gurken Gurken is the next door neighbor and sister bar to restaurant Brutus. It was opened by the same guys a few months after the eatery, once the venue became available. This is the place to go before and/or after your meal at Brutus to drink even more natural wines or their specialties, which are natural ciders and Piña Colada slushies.
The Golden Chimp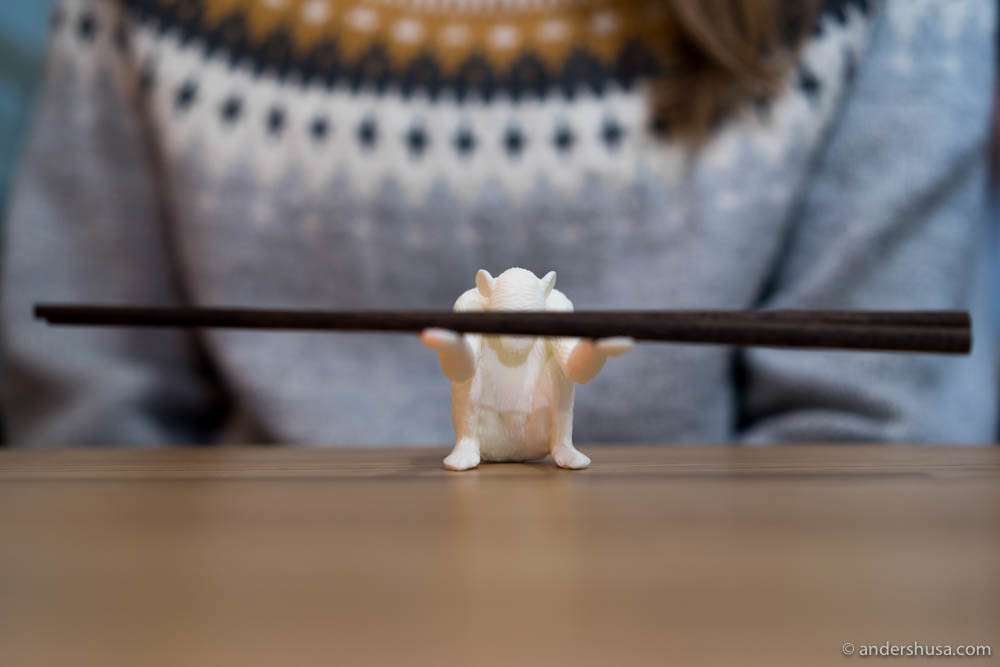 Heimdalsgata 37, Oslo, Norway
The Golden Chimp is the new project of former Hitchhiker head chef Jan Robin Ektvedt. His love for Asian cuisine, in particular, street food, has brought him to further delve into the world of dumplings and create a concept based around that. Reserve a seat downstairs for a set menu that features more than just dumplings, or drop by their upstair area for a simpler selection and natural wines.
Gaasa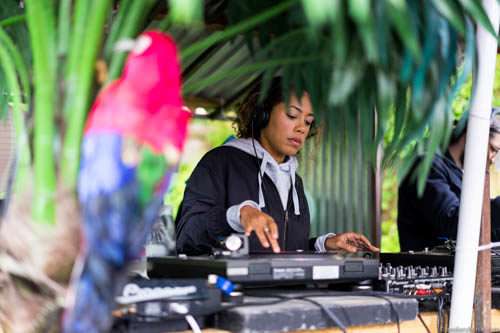 Storgata 36 B, Oslo, Norway
Gaasa to me is all about natural wine and "Skranglejazz." The bar offers both conventional and unconventional wines, but there's definitely some funky juices to be found. Whenever the sun is out, the al fresco garden is open for daytime parties with a collective of DJs playing beats.
Andre til Høyre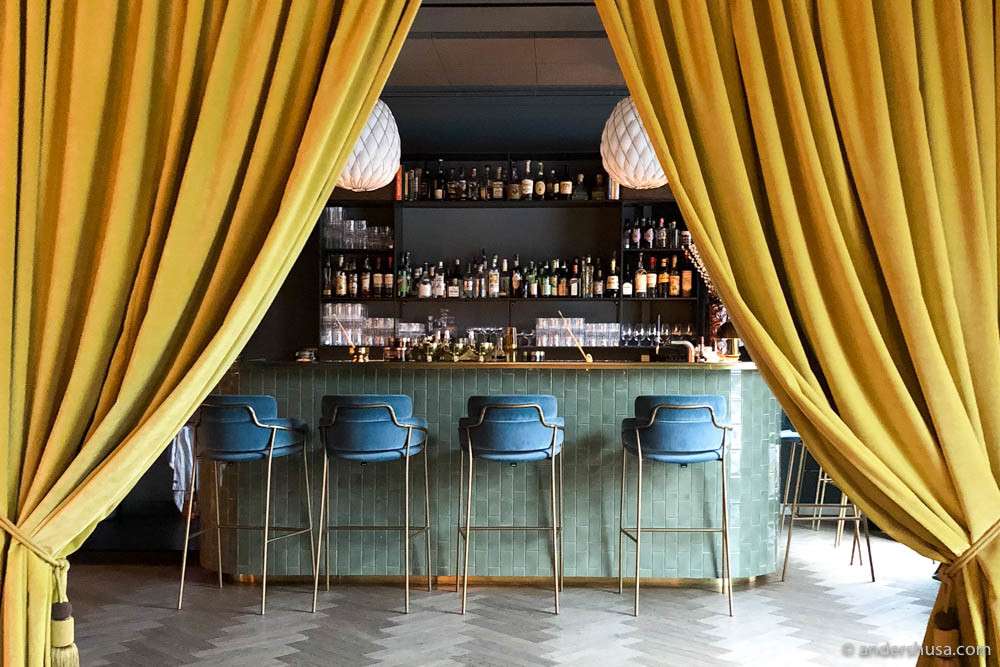 Youngs gate 19, Oslo, Norway
Andre til Høyre is not a strict natural wine bar in any sense, but they often have delicious wines available from clean producers like Patrick Sullivan, Anne Ganevat, and Adi Badenhorst. Wines are best enjoyed in the kitchen room around the large concrete counter section. Head to the beautifully designed bar and slick living room lounge area in the next room for some sublime cocktails.
Arakataka
Mariboes gate 7, Oslo, Norway
The food bar of restaurant Arakataka is as much of a wine bar as a restaurant. In fact, while the bar snacks is only available Wed-Sat, you can still drink wine here all week! Head of wine, Tore Kristian Lie, has a passion for good wine regardless of where you find it on the scale from conventional to natural. For the latter, look for producers like Ganevat, Cornelissen, and Lucy Margaux.
Bar Lardo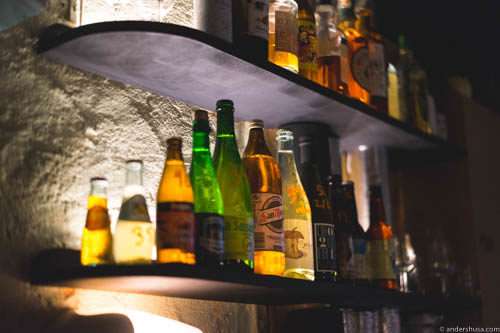 Møllergata 38, Oslo, Norway
Bar Lardo is a tiny bar serving mostly natural wines. In addition, they offer charcuterie from Indre Oslo Matforedling, cheese and pickles. The venue can be hard to spot in Møllergata as there is no clear sign to indicate the narrow entrance area. Peek inside and look for colorful bottles on the wall.
Territoriet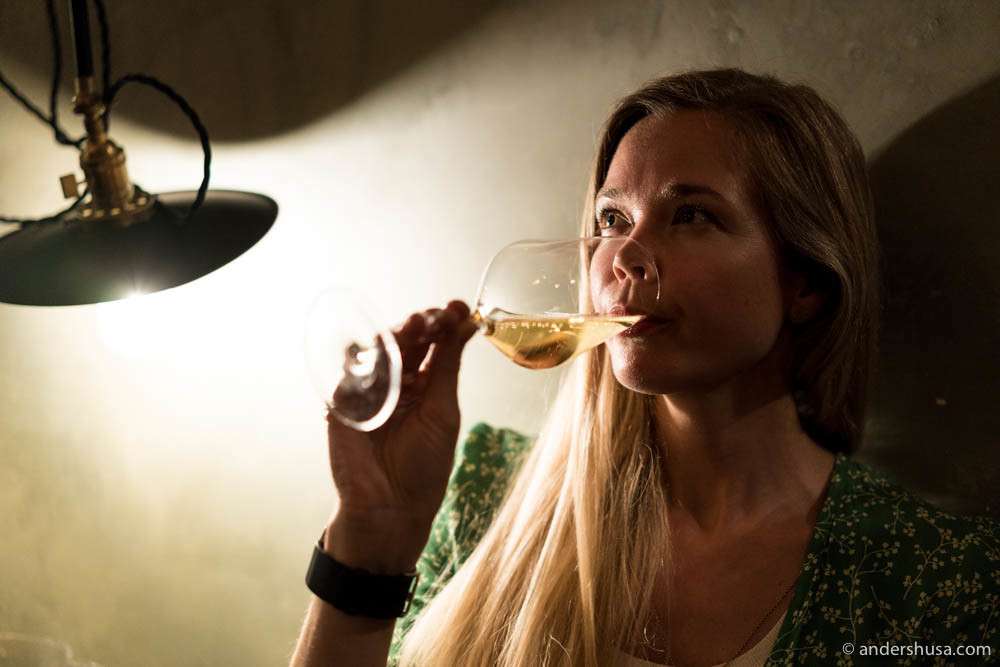 Territoriet is by no means a natural wine bar. In fact, they have far more conventional wines than funky stuff. However, in their selection of more than 300 wines (of which most are available by the glass – thanks to Coravin), there are plenty of biodynamically produced, and pure grape juices like Tournelle, Pflüger, and Tissot.
Radegast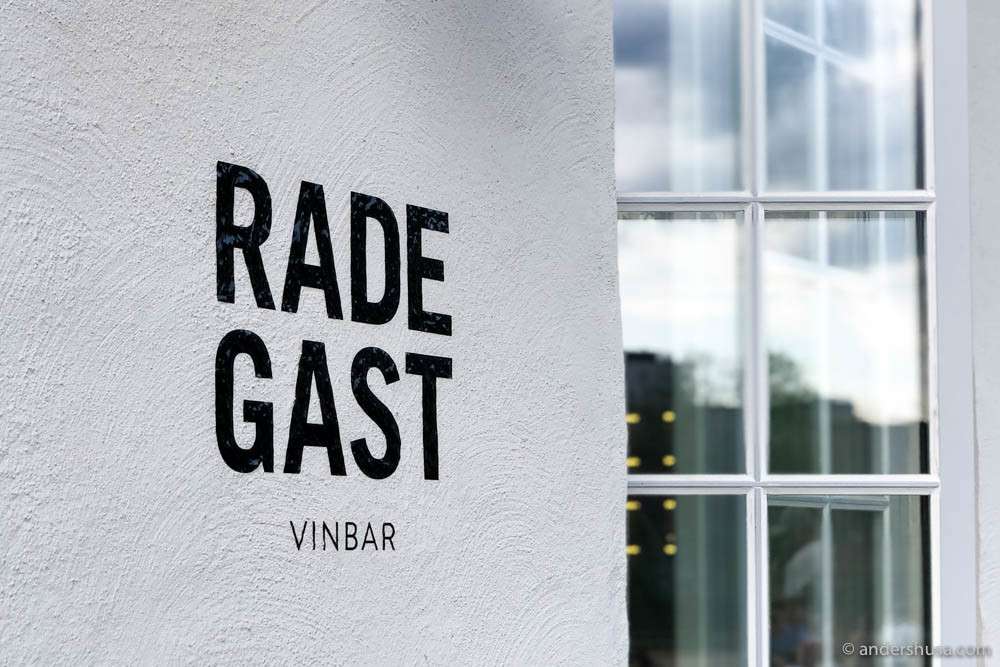 Nordre gate 2, Oslo, Norway
Radegast is the natural (mostly) wine bar in connection to restaurant Nedre Foss Gård. The walls in this beautifully designed bar are covered with wine bottles behind open glass doors, which allows you to browse the selection in a whole new way. Great for those of us who remember labels better than names! Whether you decide on a Lucy Margaux, Mother Rock, Testalonga or something else, you can choose to enjoy it either inside or outside in their frontyard.
Hitchhiker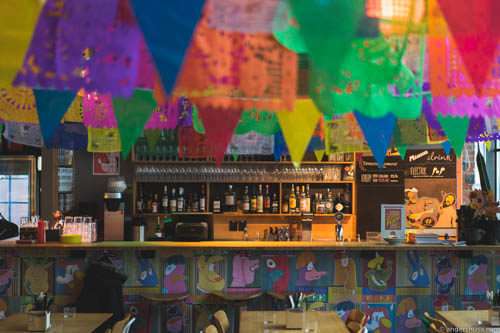 Hitchiker is located on the second floor of the food market Mathallen. The restaurant serves interpretations of street food from all over the world, and, as part of the restaurant group Lava, the wine list is close to 100% natural. There are some great options if you go by the bottle, but not so many exciting by the glass, unfortunately.
Bass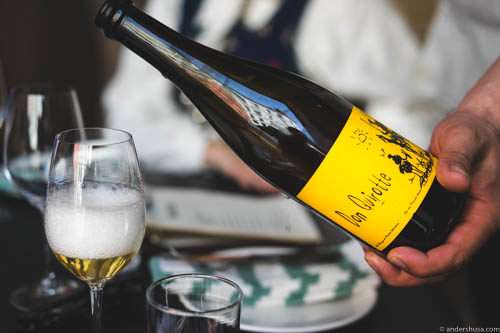 Thorvald Meyers gate 26 C, Oslo, Norway
Bass is a modern Nordic bistro in Grünerløkka, and also an excellent bar where you can enjoy natural wines. While their list also contains conventional wine, you can find some of my favorite natural wine producers like La Sorga, Robinet, and Gut Oggau.
Tranen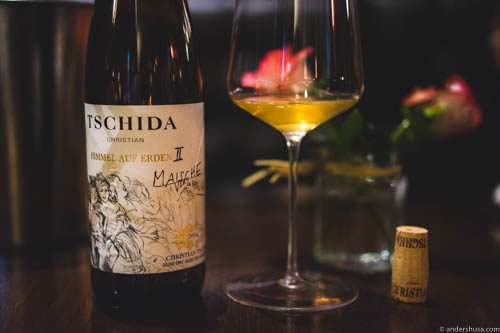 Waldemar Thranes gate 70, Oslo, Norway
Tranen is one of Åpent Bakeri's locations that turn into the pizza restaurant Lofthus Samvirkelag in the evenings. At this specific venue, probably due to the particular preferences of the restaurant manager, Mr. Magic Rake Husa, they have a great selection of natural wines from producers like Testalonga, Christian Tschida, and Serragghia.
Merkur Bar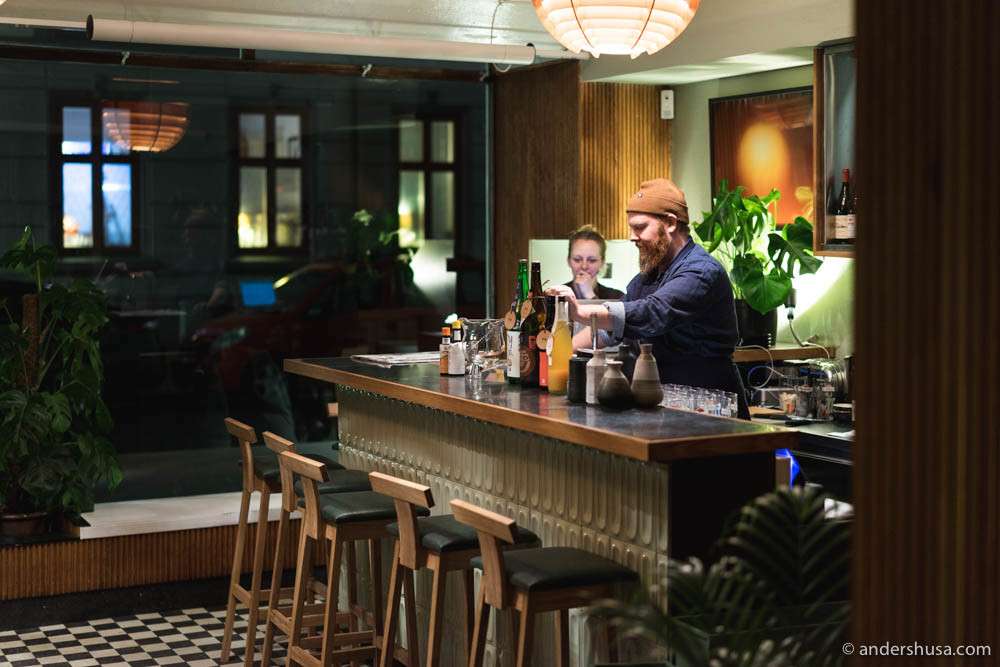 One of Oslo's finest cocktail bartenders, Benjamin Lee, has teamed up with Alexander Kloster-Jensen, the owner of the wine bar and bicycle repair shop Rouleur at St. Hanshaugen, and opened Merkur Bar on Bjerregaards gate. In a beautiful venue with original interior from the 1930s, they serve a selection of sake and natural wines.
Smalhans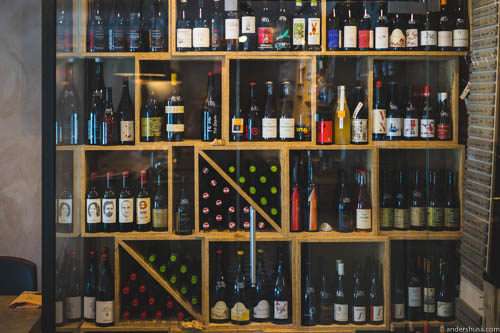 Waldemar Thranes gate 10 A, Oslo, Norway
Smalhans is a casual neighborhood restaurant at St. Hanshaugen. You can go for a glass of wine and simple snacks in the bar, or order the whole shebang. Like all venues owned by the restaurant group Lava, they have a strict natural wine policy. In their definition, nothing should be added to the wine, not even sulfites (although they allow quite a few exceptions on their list).
Pedro's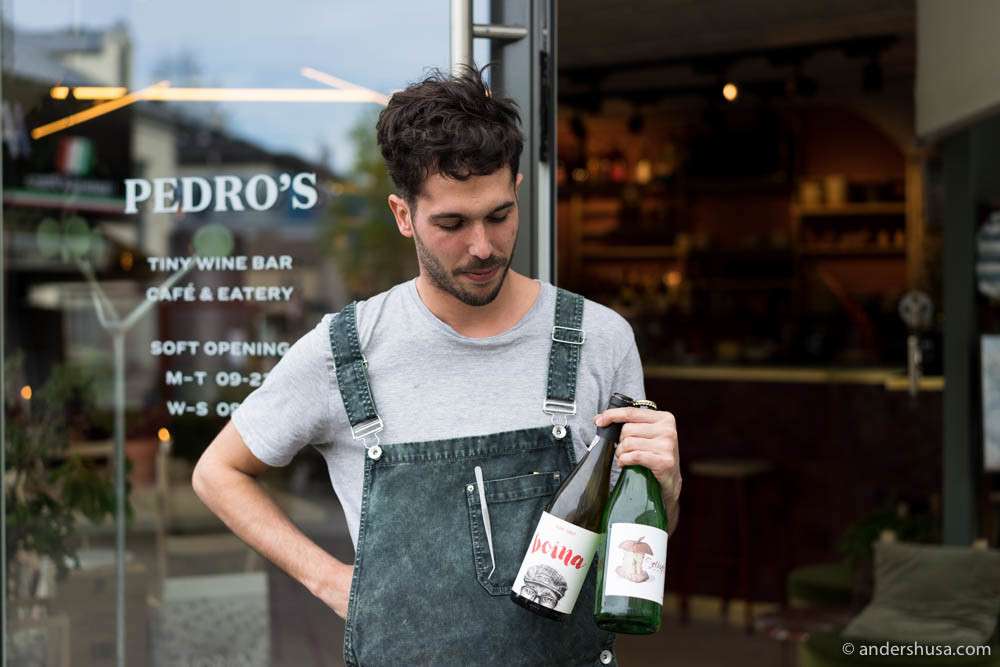 Hegdehaugsveien 36 C, Oslo, Norway
Finally, there's a place where you can drop by after work and escape to continental Europe. Pedro's tiny wine bar in Oslo serves Portuguese snacks – petiscos – and natural wines. Unpretentious and easy to drop by at any point of the day, whether it's for your morning caffeine fix, a glass of wine and a bite in the afternoon, or late night snacks and bottles upon bottles of natural juice.
Sentralen restaurant
Øvre Slottsgate 3, Oslo, Norway
Sentralen restaurant is a casual Nordic brasserie, where the food is served to be shared. The wine list starts with a long explanation of their wine philosophy, including definitions of organic, biodynamic, and natural wine. Sentralen's standard is spontaneously fermented, unfiltered, and without anything added, except possibly small amounts of sulfites.
Sentralen café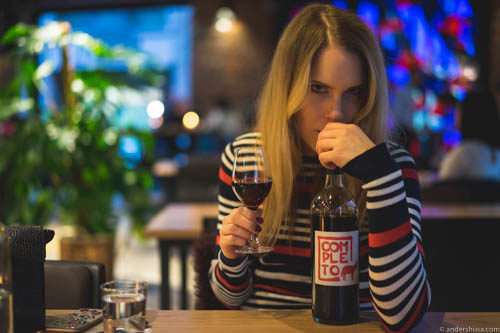 Øvre Slottsgate 3, Oslo, Norway
Sentralen café is a bakery by day and pizzeria by night. The wine list is much smaller, but following the same philosophy as the restaurant, and you can find nice producers like Carussin, Meinklang, and Leiner.
Strand Restaurant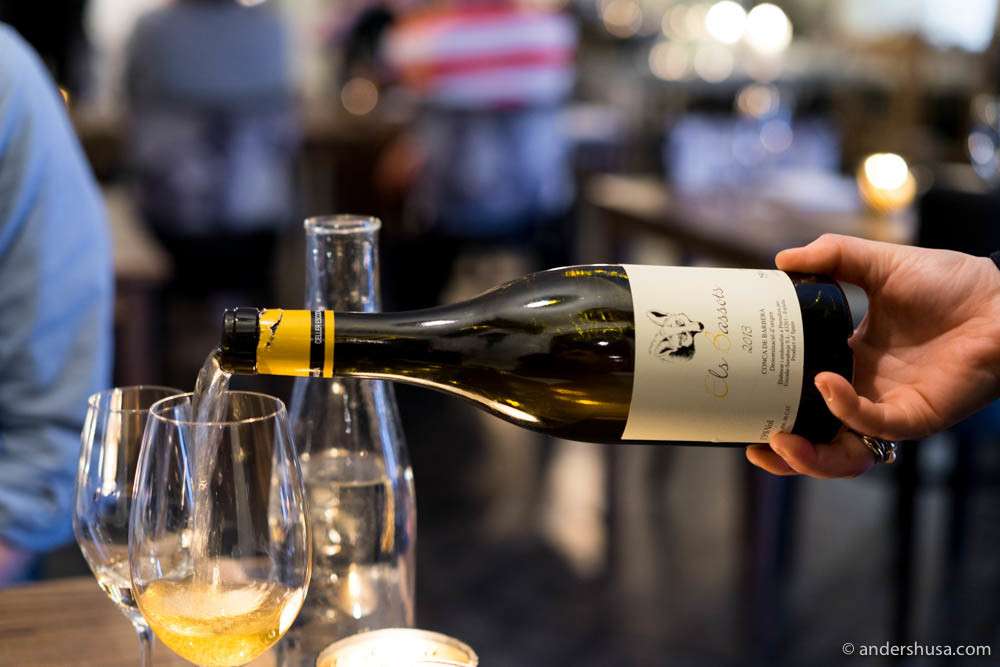 Strandalleen 48, Oslo, Norway
Restaurant Strand is a hidden gem in the Oslo dining scene, located at Holtet in Bærum on the outskirts of Oslo city. The first restaurant of Lava Oslo was established by acclaimed chef Tom Victor Gausdal and dates back to 2010. Wines, just like the food, are all natural.