Hoggorm Pizza just opened in Bergen. A hole-in-the-wall pizzeria located at Nygårdsgaten 29, directly opposite of the Grieg Hall concert venue. Owned and operated by the guys from Lysverket – one of the best restaurants in town. Annette Tveit – the partner of Lysverket's head chef Christopher Haatuft – is the general manager of Hoggorm Pizza and manned the bar on the day of our visit. We selected a bottle of 2012 Ageno from La Stoppa to go with our pizzas – a lovely orange wine which I last enjoyed at NOA Chef's Hall in Tallinn. The head chef turned out to be a familiar face – Lars Brun Halvorsen, a Pjoltergeist alumnus who spent the last year and a half working at Lysverket. It feels like only yesterday he was still in Oslo. Time really does fly. Meanwhile, Datarock's Fredrik Saroea was busy putting the finish touches to the ceiling this afternoon – that's how newly opened this place is!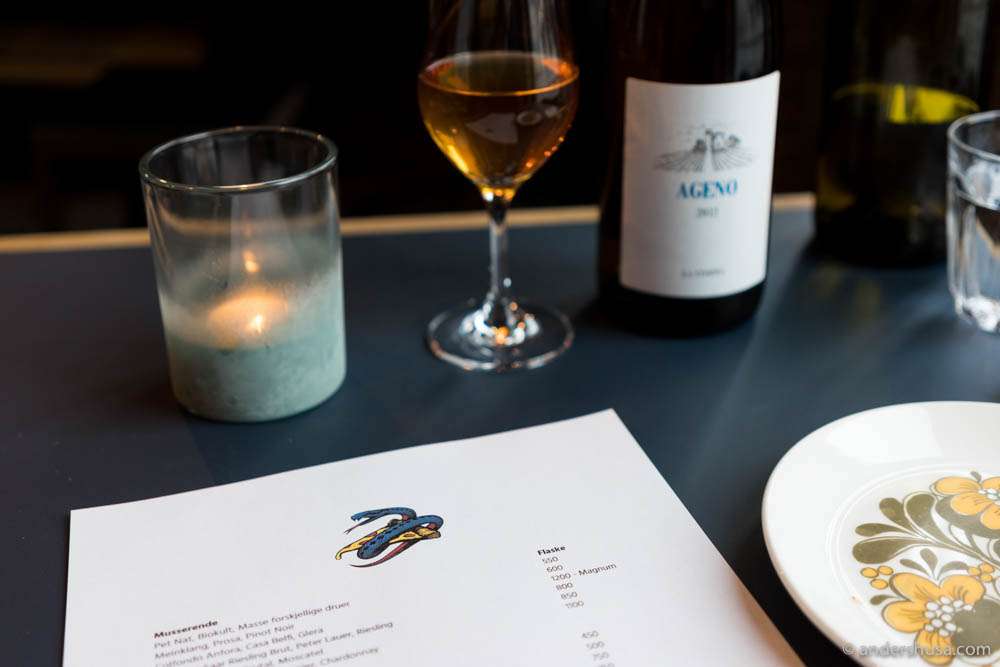 From the daily shifting menu board on the wall, we could see there were oysters and garlic bread with pickles for starters, from which we selected the latter. Pizza is obviously the main course at Hoggorm and came in seven different varieties this day. Four with red tomato-based sauce and three with a white crème fraîche base. Priced between NOK 140 for the simplest Margherita, up to NOK 220. Each pizza is 30 cm and enough to satisfy the hunger of one person. Being four guys, we figured we'd just share four different ones to taste as many varieties as possible. We chose the fairly basic Cheese & Tomato, which surprisingly also came with Thai basil. Delicious, by the way. Bacon & Pineapple, because you either hate it or love it. I'm a fan. From the white selection, we got 3 Cheeses from Lise, and, lastly, Mushroom & Goat, referring to goat cheese and not the meat.
Included with each pizza is a white and red sauce. The red is quite spicy, based on habanero chili, while the white is actually just more of the white sauce base. Cools down the burning from the other one – nice! Our pizzas were served not long after we placed the order. A true sign of a hot oven. At Hoggorm Pizza, they do not serve Neapolitan-style pies. Instead, the crusts are thin and crispy, more similar to the American style. I'm happy to say, the pizzas weren't overloaded with cheese and garnish, and thus, there was no sign of sogginess. In fact, if anything, I found them to be slightly on the dry side. However, I much prefer that than undercooked. Bacon & Pineapple was my top selection. Salty, sweet, and acidic – what's not to love?
I was tempted by the dessert of rullekake (cream roll), when I learned that the filling was sea buckthorn – my favorite of all the Nordic berries. Just like the pizzas, the cake did not disappoint. If I lived in Bergen, Hoggorm Pizza would be a favorite hangout, no doubt.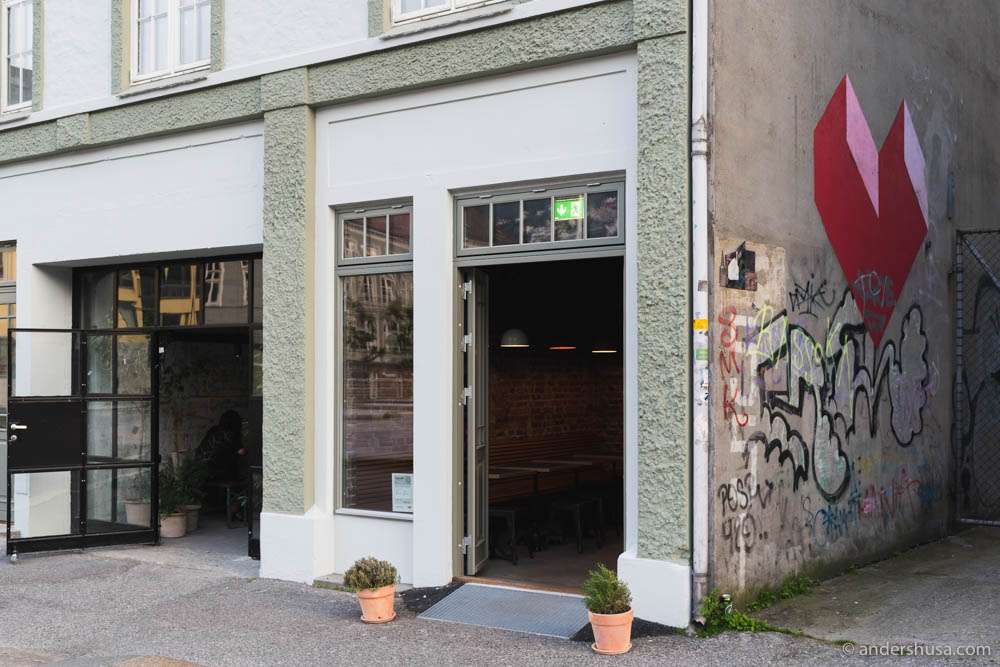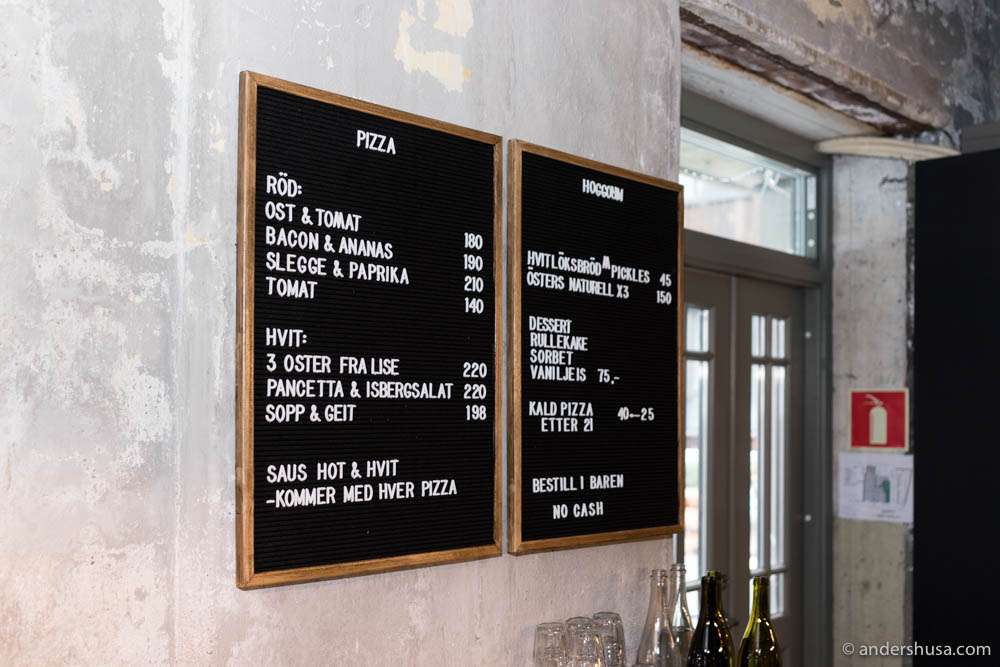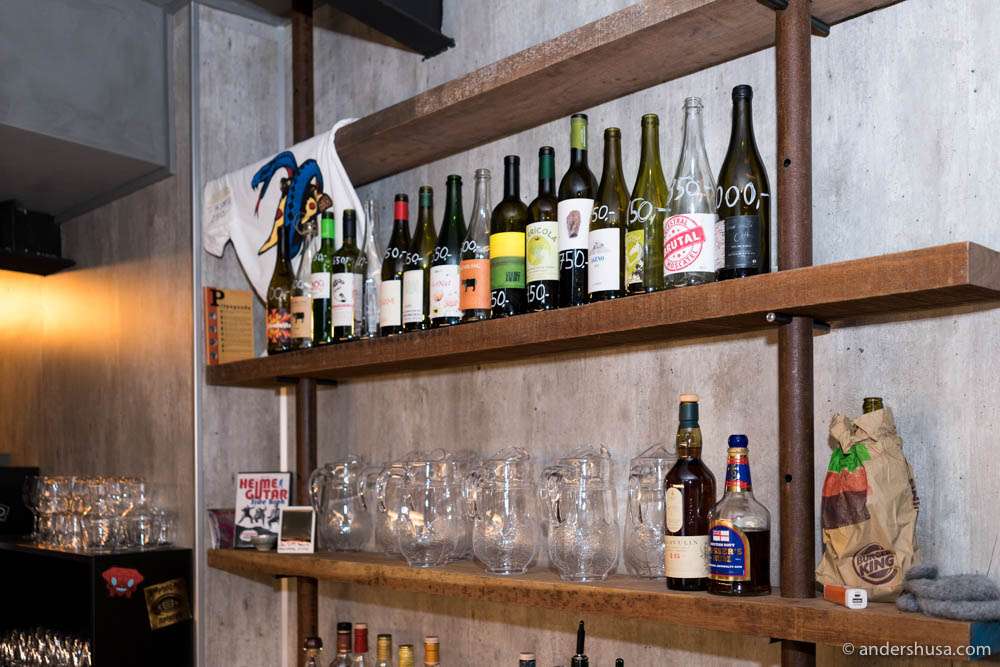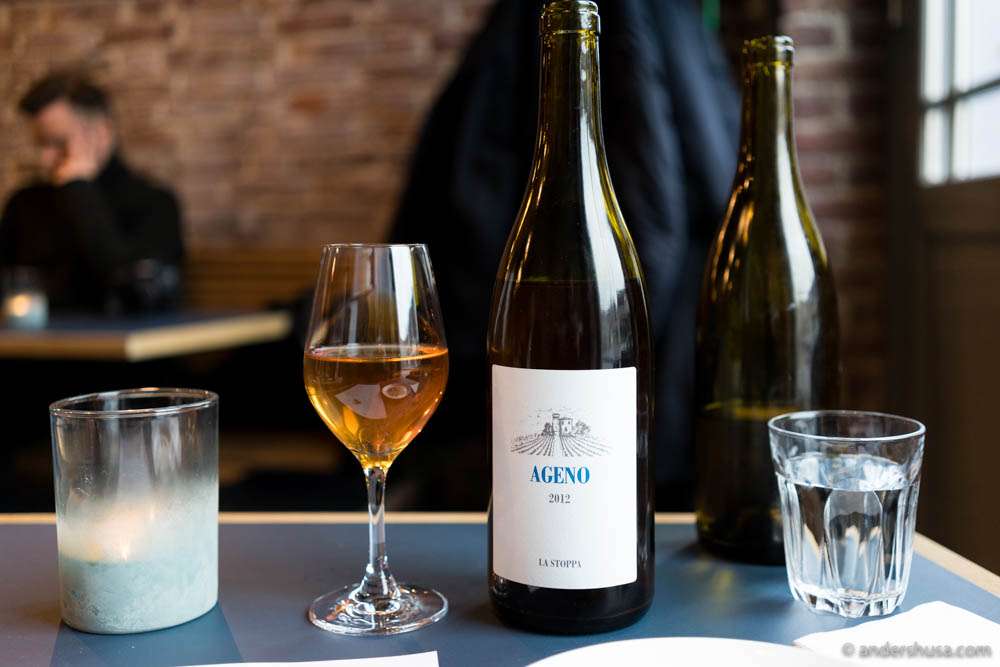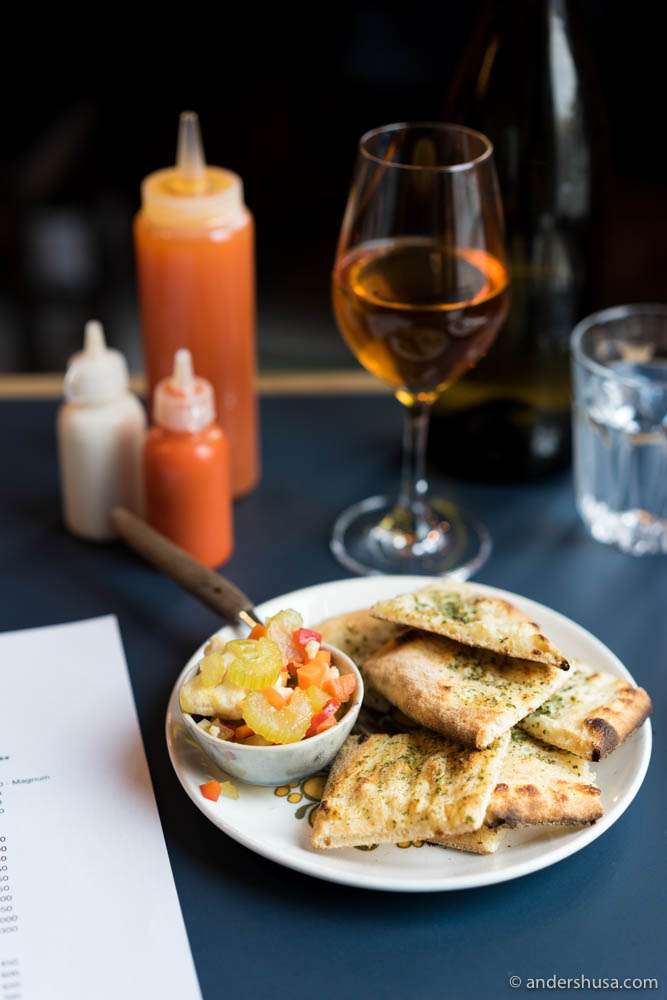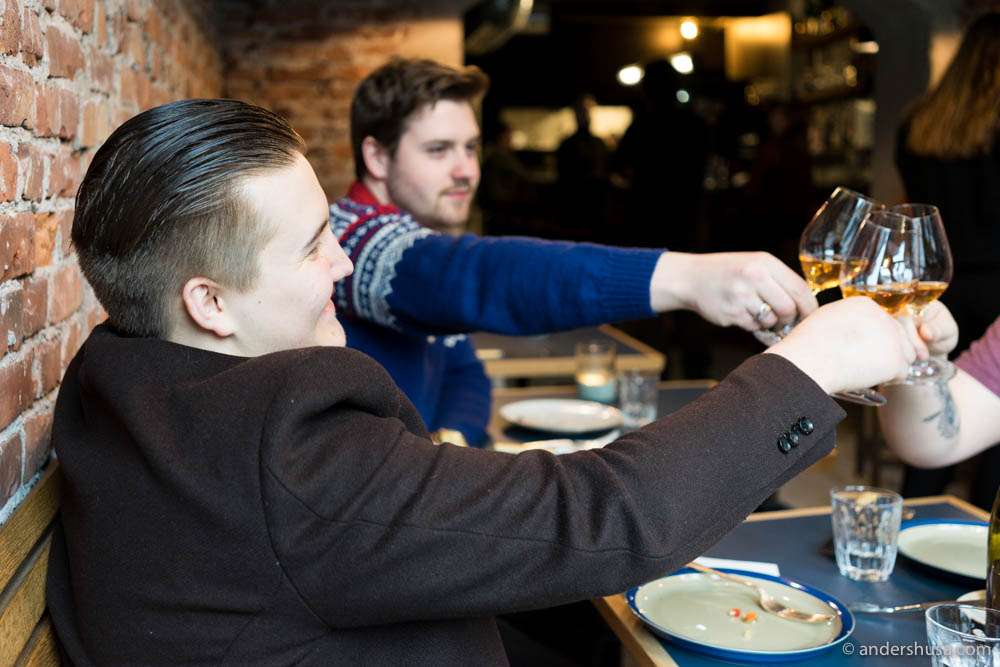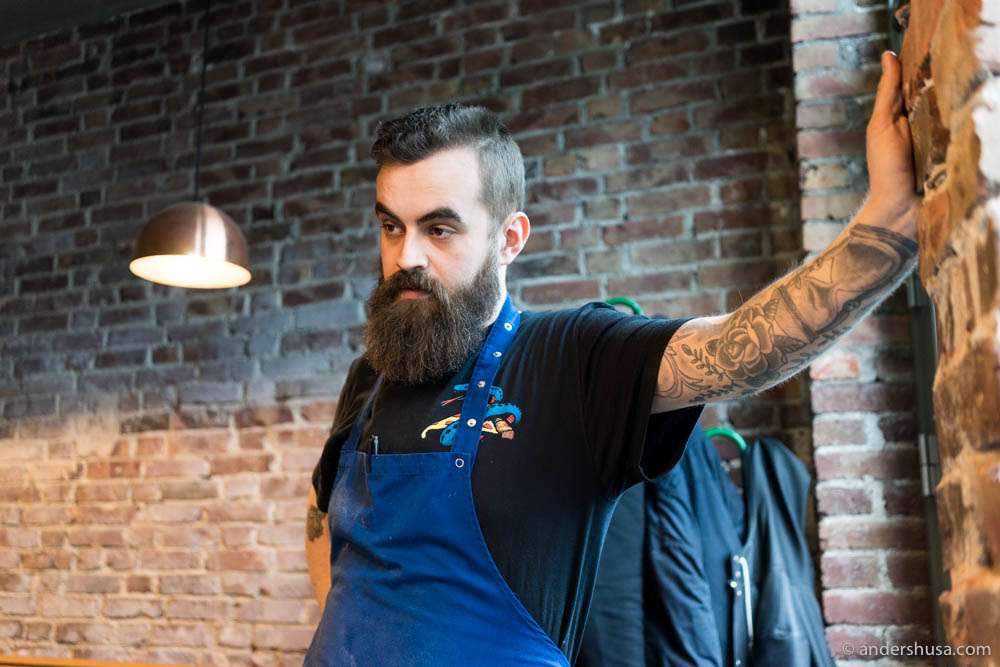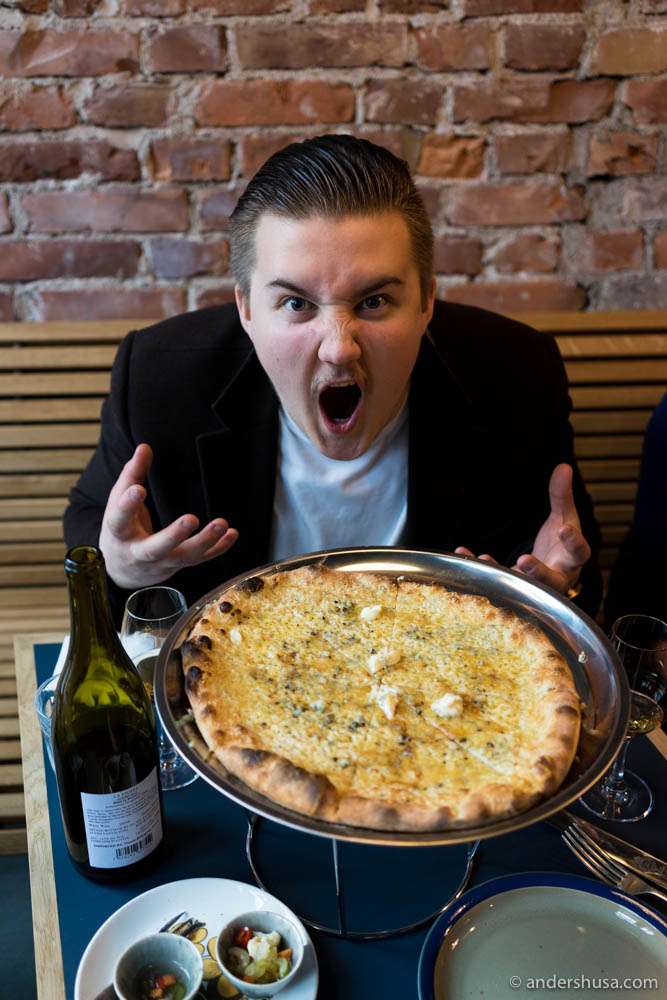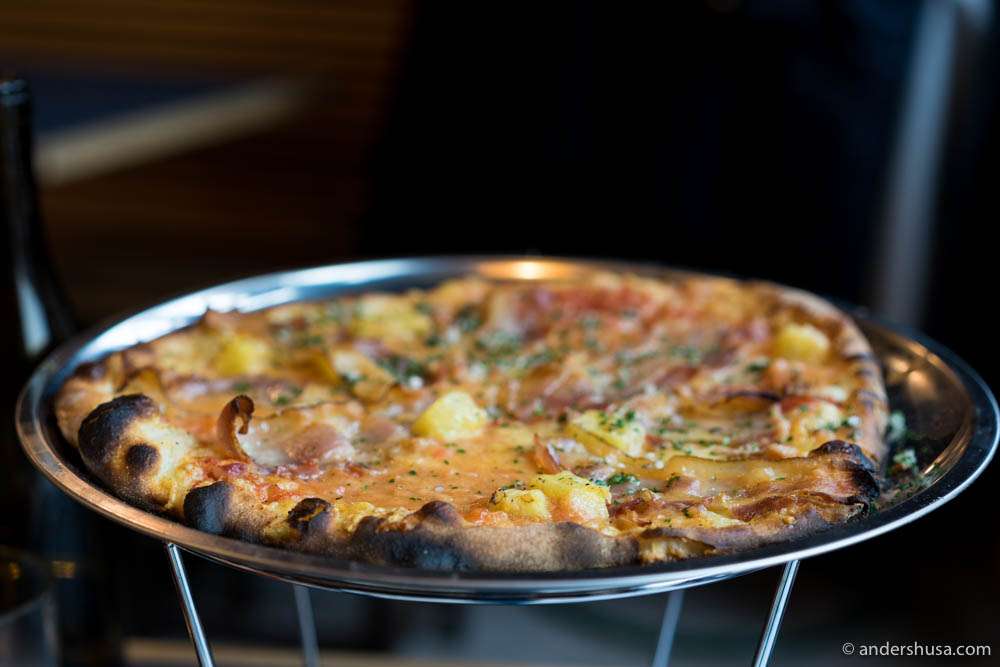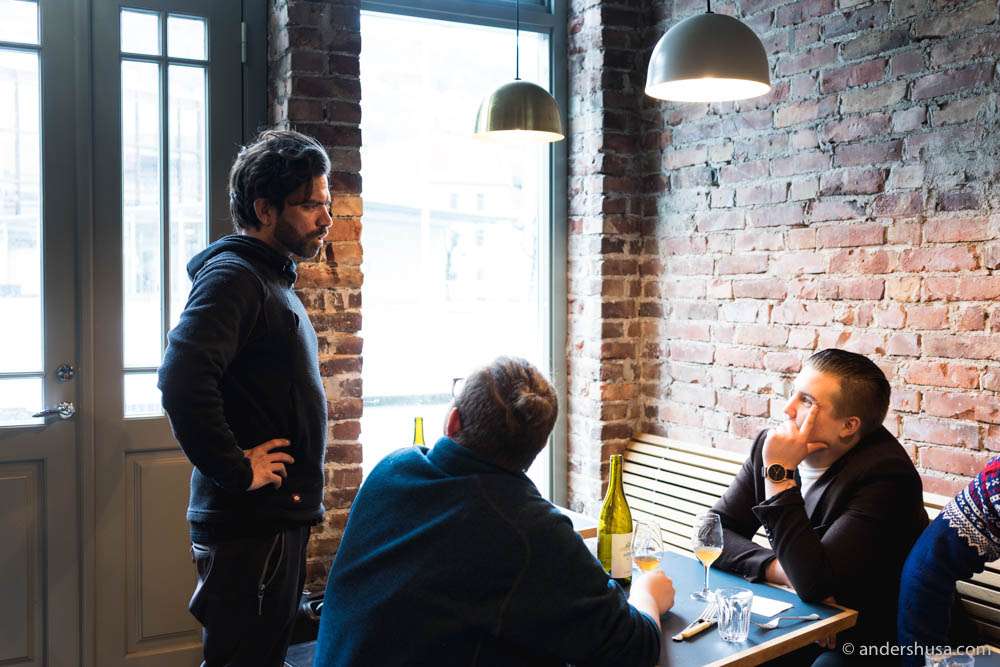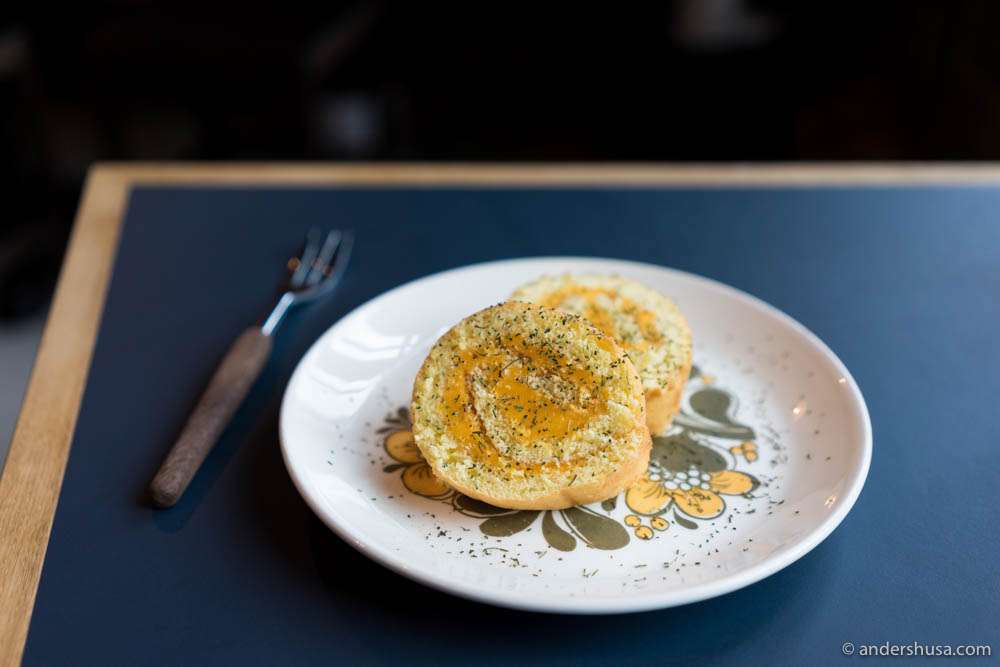 My Second Visit to Hoggorm
These images were captured during my second visit to Hoggorm together with Lars Spiser, Melissa Hegge, and Urbania Magasin. We just shared a bottle of pet nat and some oysters, because we were headed for dinner at restaurant Nova.