Sponsored
During our trip to Sweden last summer, we stumbled upon a real gem of a restaurant called Lilla Napoli. They serve the best and most authentic Neapolitan pizza in Scandinavia! We had just visited Gothenburg for a few days and were on our way to Malmö. I was driving a Tesla Model S, borrowed for the occasion, and that meant we had to charge on the way. The night before, chef Andrea Consonni at Trattoria La Strega in Gothenburg had tipped us off about the most accurate replica of an Italian pizza made outside of Italy – in the small town of Falkenberg. By chance, there was a free charging station for our car in that exact area.
The Woodshed in the Parking Lot
I find that the fastest and easiest way to keep a Tesla charged up, while you put as much road as possible behind you is to use the Superchargers in a smart way. Every time your Tesla battery drops to 20%, you should locate the nearest Supercharger and charge the car up to 80% before you continue your travel again. We parked and plugged our Tesla outside Falkenberg and headed towards Lilla Napoli. I am not sure exactly what I expected to find, but I certainly did not foresee an abandoned looking wooden shed on a deserted parking lot outside of the city borders. If it wasn't for Andrea's recommendation, I don't think I would have ever found this place – or stopped my car if I happened to pass by.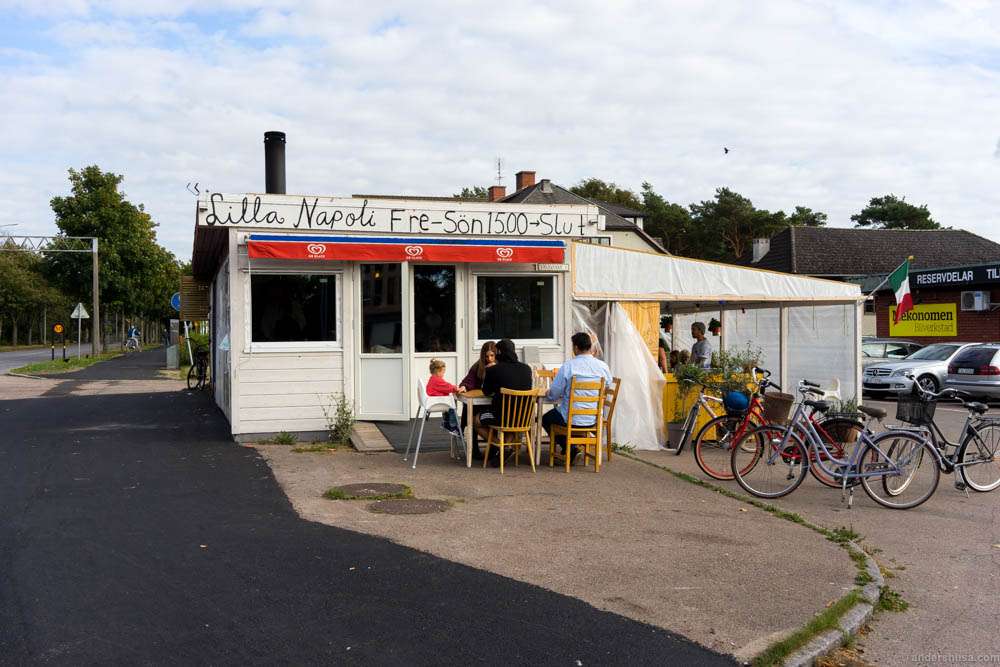 Two Guys, a Girl, and a Pizza Place
My initial skepticism was put to shame, however, once we entered the small restaurant building. A warm, savory, and well-known aroma filled the air. That of melted cheese, scorched dough, and sweet San Marzano tomatoes. Suddenly, the shabby shack wasn't of importance anymore, because apparently, we were in the middle of Italy! In the corner, was a 2,3 tons heavy wood-fired stone oven with red mosaic tiles, which appeared to have been installed through a hole in the wall (now covered with a window). Two guys manned the tiny pizzeria kitchen, and a girl smiled and welcomed us inside. Her name was Joy. In the kitchen, were Ville and Besmir – two guys with a remarkable story and an incredible passion for Neapolitan pizza it would turn out.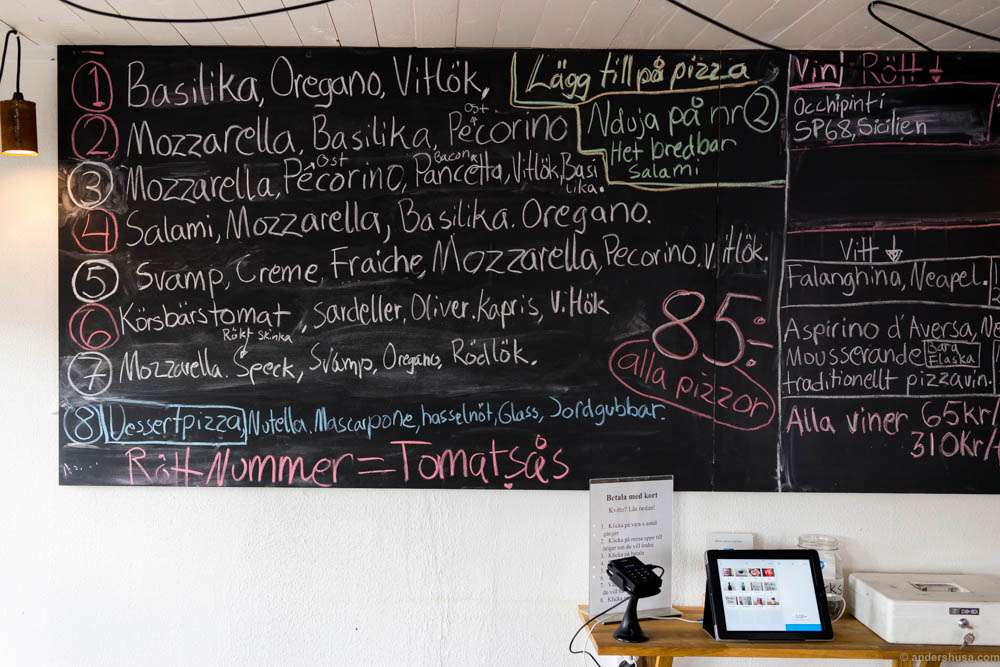 Pizza in 60 Seconds
Joy pointed us to the handwritten selection on the wall: "You choose your pizzas from the blackboard, and place your orders on the iPad." The menu consisted of eight pizzas – four with tomato sauce, three with white sauce and one dessert pizza. All pizzas were priced at SEK 85, a glass of wine was SEK 65 and a bottle of wine was SEK 310. We ordered pizza no. 2 and 3, and on Joy's suggestion got one glass to share of Gragnano Otto Uve – a sparkling red wine. Since I was driving again in a while, I only had one sip to taste. While we were still standing there and chatting with Joy, the first pizza arrived! A great example of how quickly a Neapolitan pizza is made when it's done right. Cooked in a wood-fired stone oven at 500 degrees C for no more than 60 seconds.
Pizza Obsession
Ville and Besmir are obsessed by Neapolitan pizza – they hardly think about anything else. I learned that Ville even dropped out of university just weeks prior to when he was supposed to deliver his master thesis. Why would he bother finishing that when he was destined to bake pizza for the rest of his life anyway? Since then, the two guys have tried and tested more than a thousand dough recipes in the pursuit of perfection and traveled countless times to Naples to learn all the secrets of the local pizzaiolos. Today, Lille Napoli is one of the very few restaurants outside of Italy which is certified by the Associazione Verace Pizza Napoletana – an organization that ensures that genuine Neapolitan pizza is prepared correctly.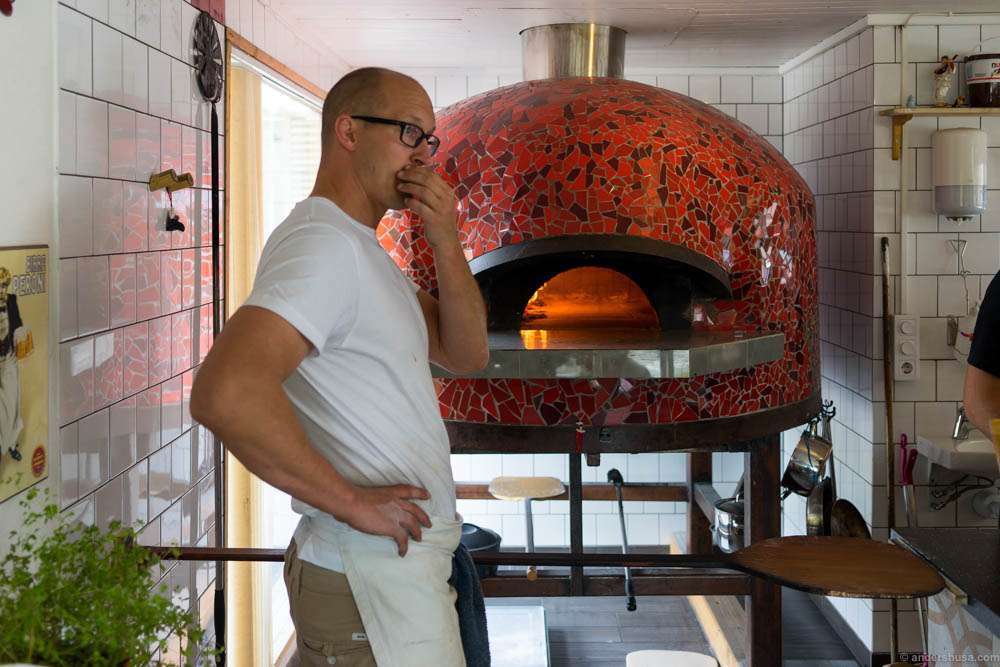 Into the Fire
Finding the right oven would turn out the be the biggest challenge for Ville and Besmir. A conventional oven simply wasn't up for the job. The two pizza students experimented heavily, first with a grill and later on with a remodeled grill made to resemble the Italian stone-ovens. At one point, the guys even volunteered to work at a local pizzeria only to gain access to the industrial pizza ovens for further testing. That's where they had their first breakthrough, due to the high and consistent temperatures which gave the best result so far. However, the development quickly stagnated again. The last missing key was the radiation heat produced by the flames of burning wood. Ville and Besmir eventually realized that the only solution would be a real Italian wood-fired stone oven, and since they could not afford to buy one they had to build it themselves!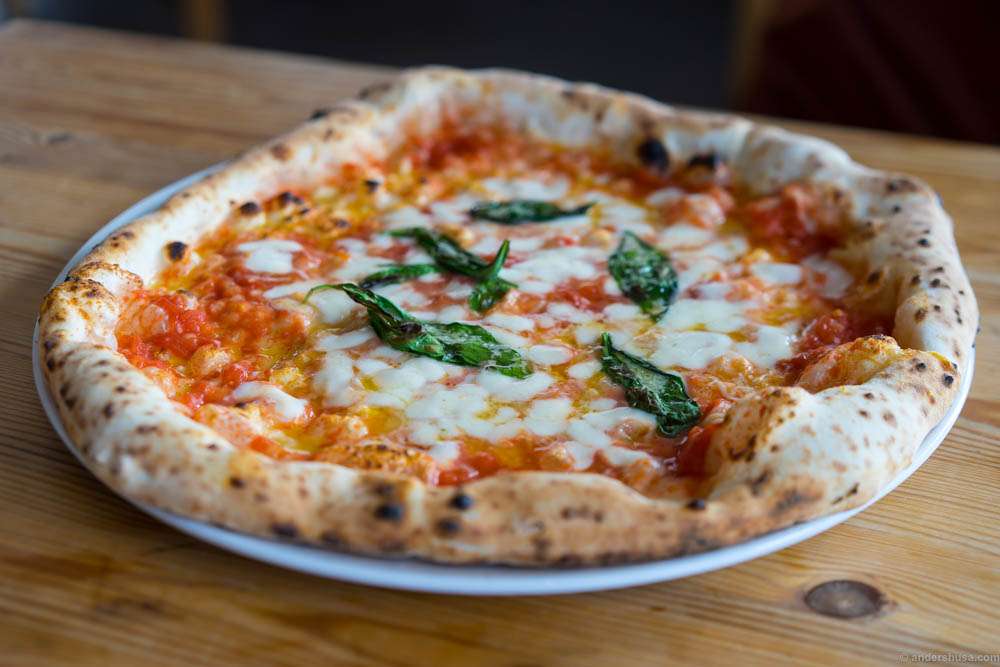 Scandinavia's Best Pizza
The pie of the first pizza was thin and crispy, yet soft and elastic – exactly like Neapolitan pizza should be! The edge had small, charred spots and bubbles, without being burnt. Ville and Besmir were already busy baking our second pizza, which arrived shortly after. I noticed they switched roles now and then, probably to ensure that both of them get experience with the dough as well as the oven. They cooperated on each pizza and were equally curious about the result every time. It seems these guys haven't just learned the authentic way to bake Neapolitan pizza, but they have such a passion for the craft that I'm sure they bake better pizzas than a lot of experienced Italian pizza bakers. It's simply the best pizza I've had in Scandinavia, and perhaps the best I've ever eaten.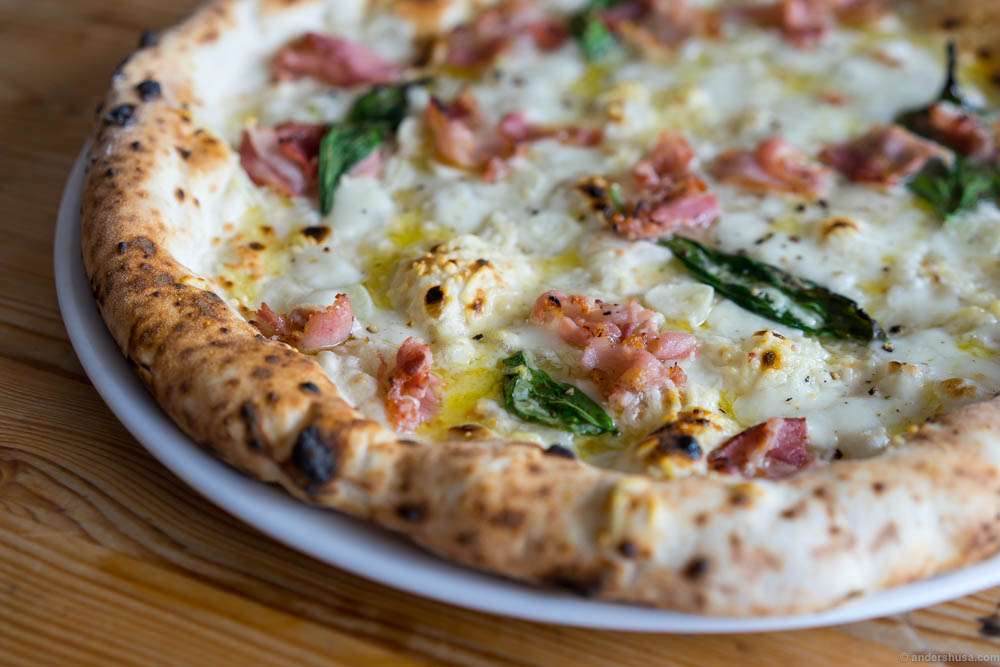 Where did you get the best pizza in your life? Please share in a comment below.
Disclaimer
The vehicle is a borrowed press car from Tesla. I received no monetary compensation for mentioning the brand in this article and they had no influence on the content of this article.