Lille Amir should be your last stop in Oslo after a night out. Trust me, you want the falafel rolls here more than any other kebab, burger, pizza or whatever junk you feel like shoving down your throat at this point. The falafel roll at Lille Amir is unique because the guys here make their own fresh falafel batter. Most places don't bother with that. They use premade shit, which they just reheat when you place your order. Not, Lille Amir, though.
Note: This restaurant has closed permanently.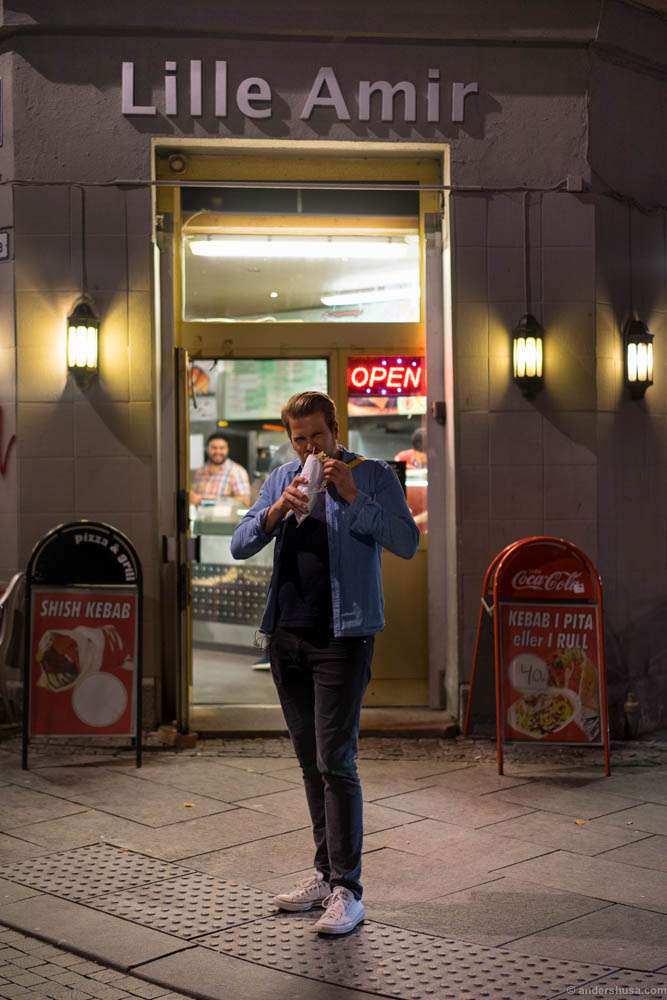 At Lille Amir, they have a freshly prepared batch of chickpeas, parsley, cilantro, tahini and all those yummy spices that go into a good falafel. When you order your falafel, priced at only NOK 69 by the way, they scoop up four spoons of this deliciousness and fry them fresh before your eyes. The end result is large, light, crispy balls. Soft and airy on the inside and crunchy to bite. However, you don't want a single falafel, you want a double. That gives you another three or four falafel balls.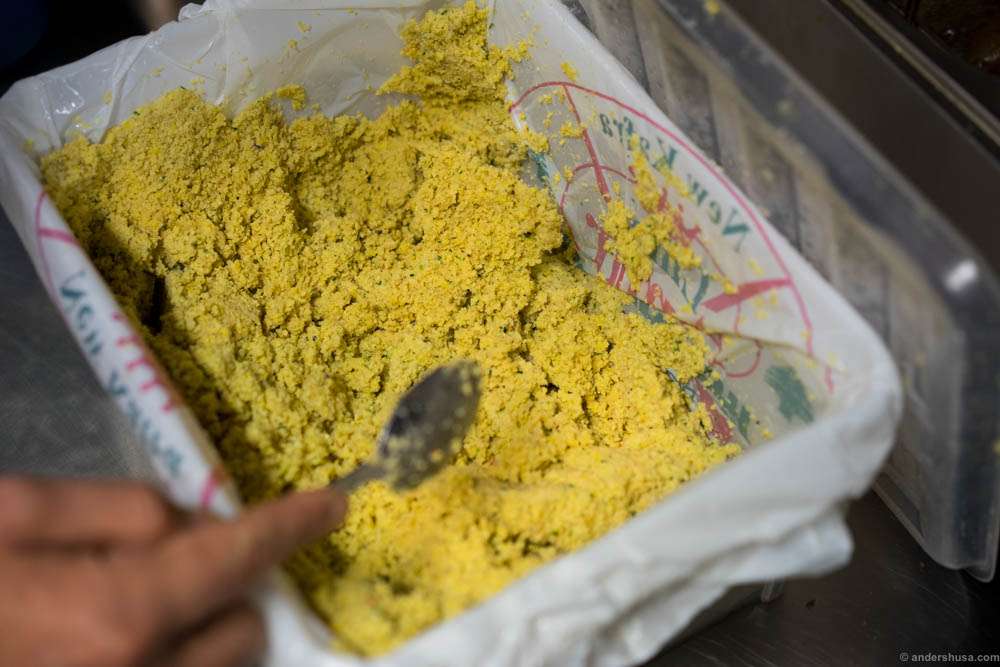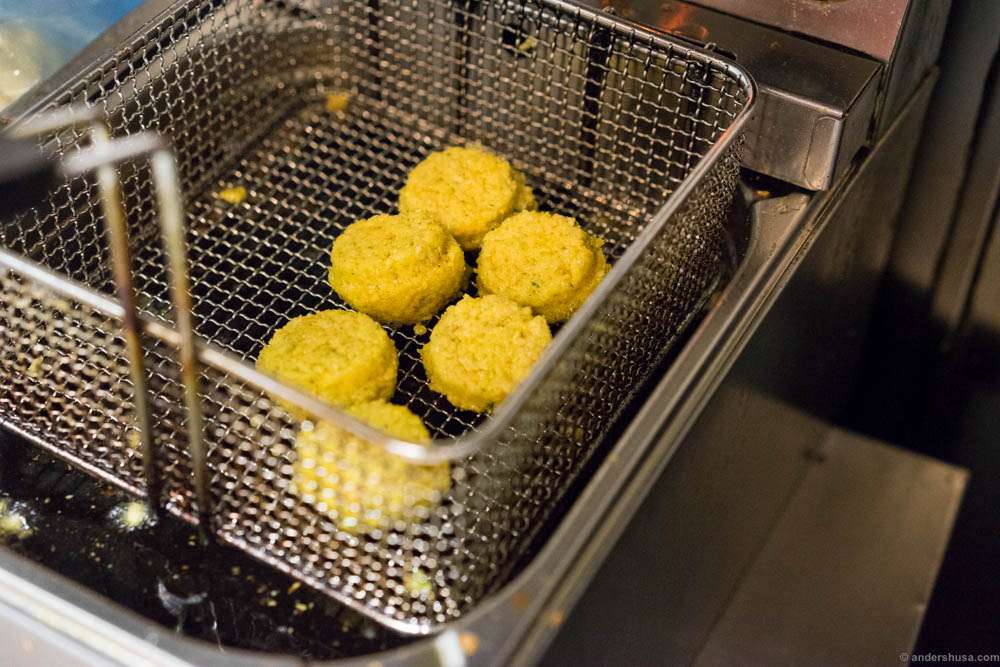 This is definitely a late night destination. Although, I have actually tried the falafel when sober, and it's still enjoyable. That being said, most people would like to know when they close rather than when they open. As far as I have experienced it's sometime between 03.00 and 03.30 in the night. I was met with closed doors once at 03.25 hours. That was a sad night.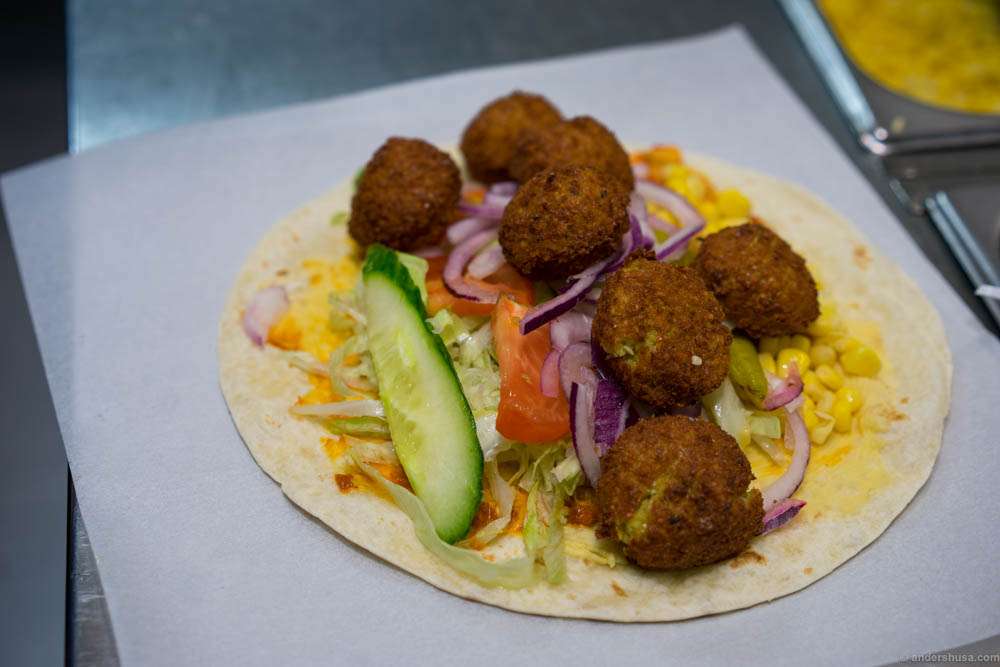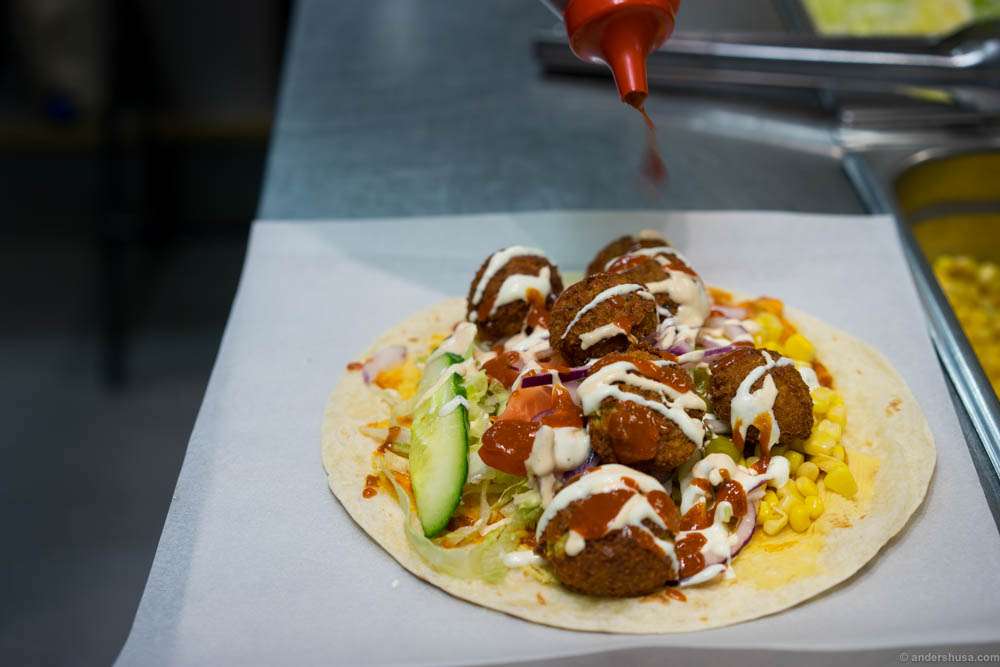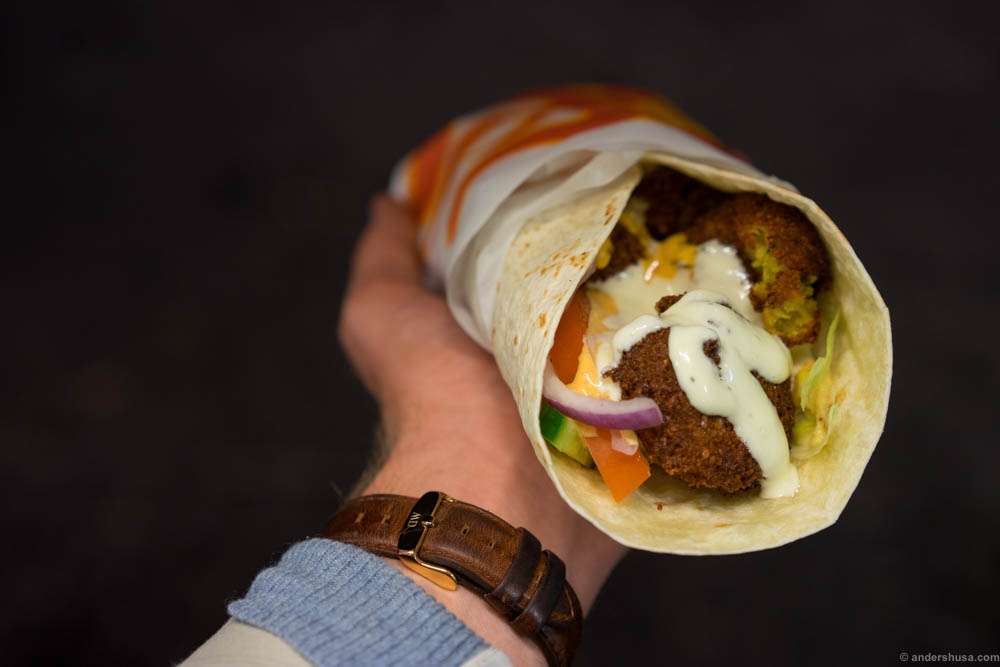 What is your favorite late night snack in Oslo? Please leave a comment below.
Follow Us on Social Media

YouTube
Anders Husa & Kaitlin Orr

Instagram
@andershusa
@carnivorr

Facebook
Anders Husa & Kaitlin Orr

Join Our Food Community
The Hungries
Become a Patron!