Smalhans is my favorite neighborhood restaurant in Oslo. This casual eatery at St. Hanshaugen is the place I go when I just want to relax and enjoy some good food, whether I'm alone or in company with someone. The friendly staff always makes me feel at home. Smalhans is a true neighborhood restaurant, where you can eat food at almost any hour of the day. They serve lunch from 11 AM, a daily special called husmannskost between 4 PM and 6 PM, and the evening menu from 6 PM. In addition, the bar area is open all day long with a smaller menu, but you can also order anything from the main menu and enjoy there. Did you know you can even ask for takeaway at Smalhans?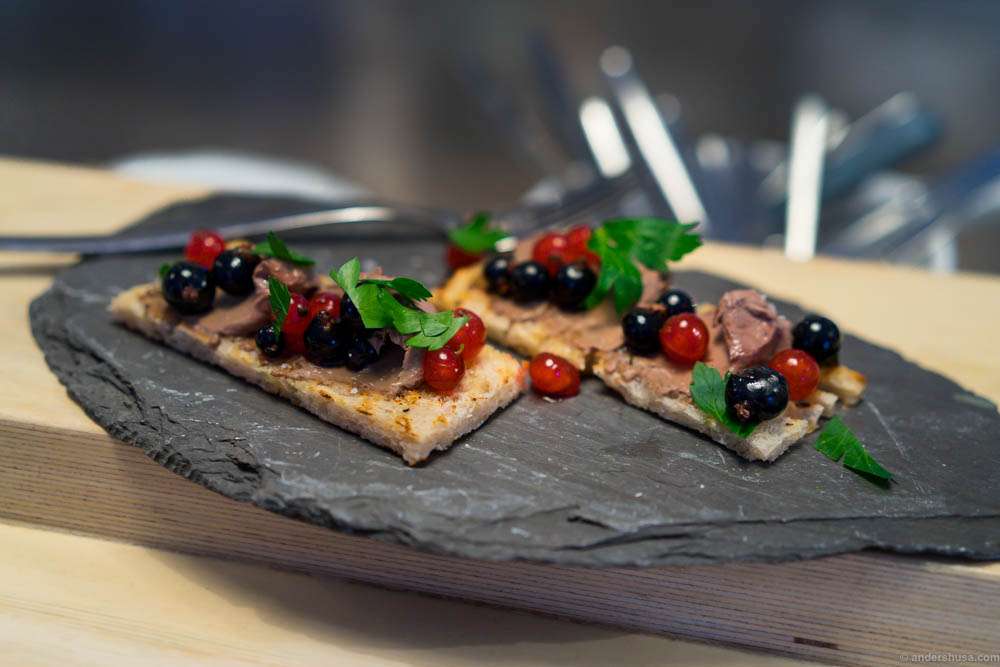 The Bar Menu
The bar at Smalhans is the center point of the restaurant. Personally, I love to sit here as you have the freedom to pick and choose from the bar menu as well as the set menu. Set menus can be great, but sometimes you just want to drop by for a snack. Also, sitting in the bar is a good opportunity to small talk with the staff, which is nice at a neighborhood restaurant. I wrote about the new bar menu at Smalhans when they launched it, but the current concept seems to feature a slimmer menu. To be honest, though, that works better for Smalhans. With a huge menu, it would be so easy to compare them to the food bar of Arakataka, which even has a dedicated chef, and that's frankly another ballgame.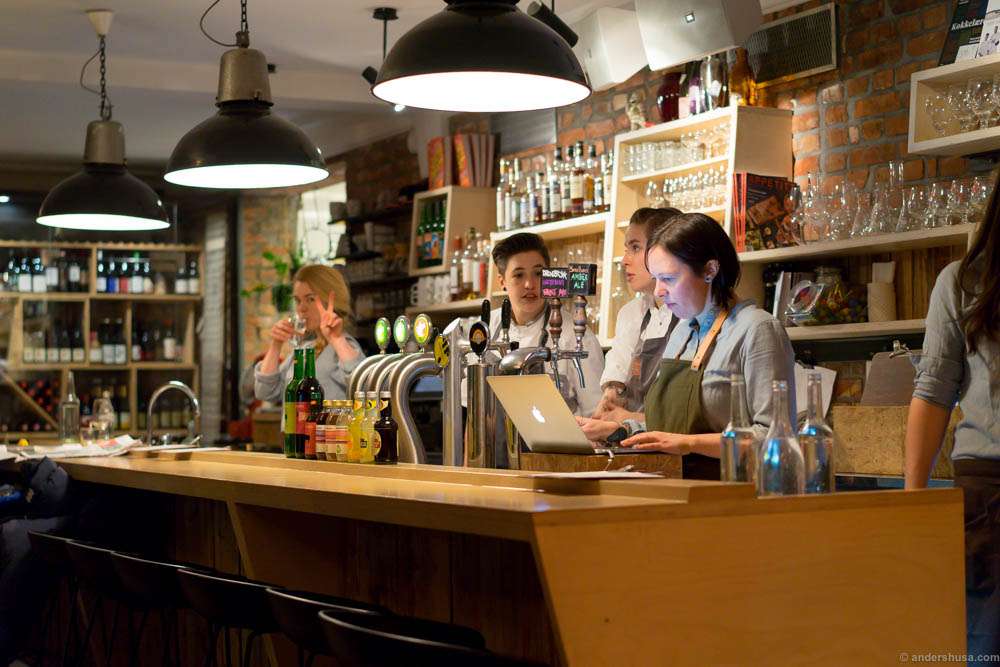 Drop by the Bar for Snacks and Natural Wine
Recently, we attended the opening party of a new restaurant in town. We had expected enough nibbles to call it a meal, but people are eager when it comes to free food so the sharing platters were quickly emptied. We ended up going to Smalhans to eat instead, and that couldn't have been a better decision! On the bar menu this week, were chicken liver toasts with red and black currants and cured hams with fresh vegetables and dips. We also ordered from the evening menu: Smalhans' own version of Hawaiian poké, and my favorite dish of this meal, which was carrots with pesto, dill mayo, and roasted pumpkin seeds. We swallowed it down with natural wines that matched.
The Legacy of Karla Siverts
Head chef Karl Torbjørn Andersen, aka Karli, is building on the legacy of Karla Siverts – who tragically passed away to cancer this summer. He seems to share the same ideas as her of what the food at Smalhans should be like: Simple, hearty, colorful, well-balanced and always with distinct flavors. The kitchen sometimes work with whole animals and makes sure to leave as little waste as possible. Almost all ingredients are local and the main theme is Norwegian cuisine, but the inspiration can come from all corners of the world.
The Evening Set Menu
Smalhans is a restaurant that morphs during the day, from lunch to a warm afternoon meal and lastly to the grand finale of a multiple course dinner. I recommended my brother to get a job as a waiter in Smalhans a few years back. Later on, he moved to China to study the language, but this summer he was back in Oslo and worked at Smalhans. Before he went abroad once again to continue his studies we decided to pay him a final visit. That called for the full evening set menu!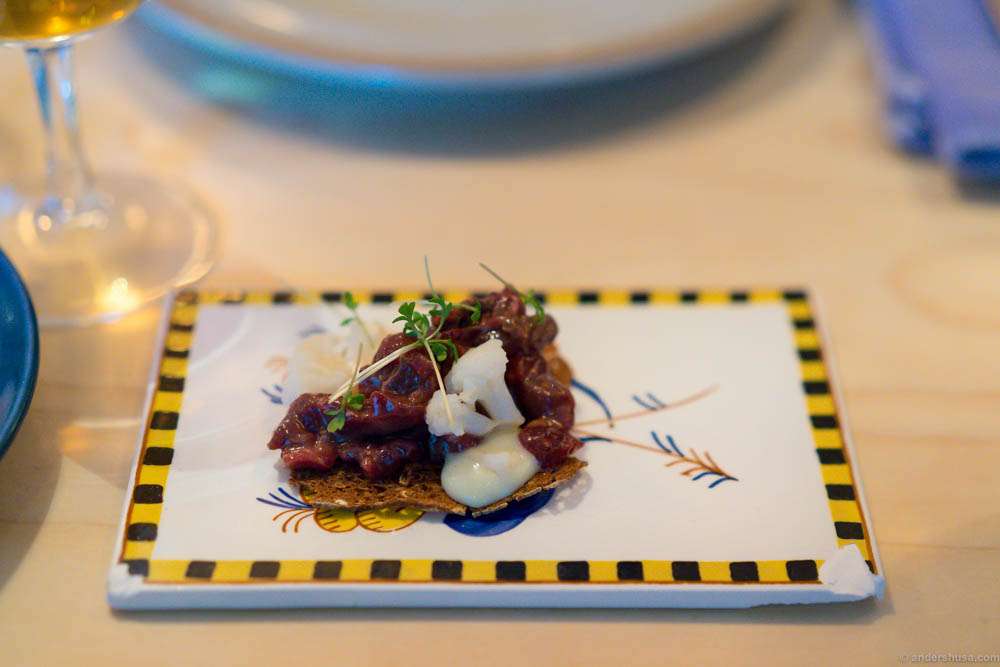 Eat Like King Croesus or be a Smalhans
The evening menu at Smalhans is a set menu and you can choose between a four or eight-course meal. If you choose the small menu (NOK 425) you are a smalhans, meaning a cheap or poor person. If, however, you choose the big menu (NOK 615) you can look forward to dining as King Croesus. We felt like kings this night! What's great about Smalhans is that they change up their menus every week. That way you can always get something new and exciting even if this is your neighborhood joint, and their low price level means you can go more often.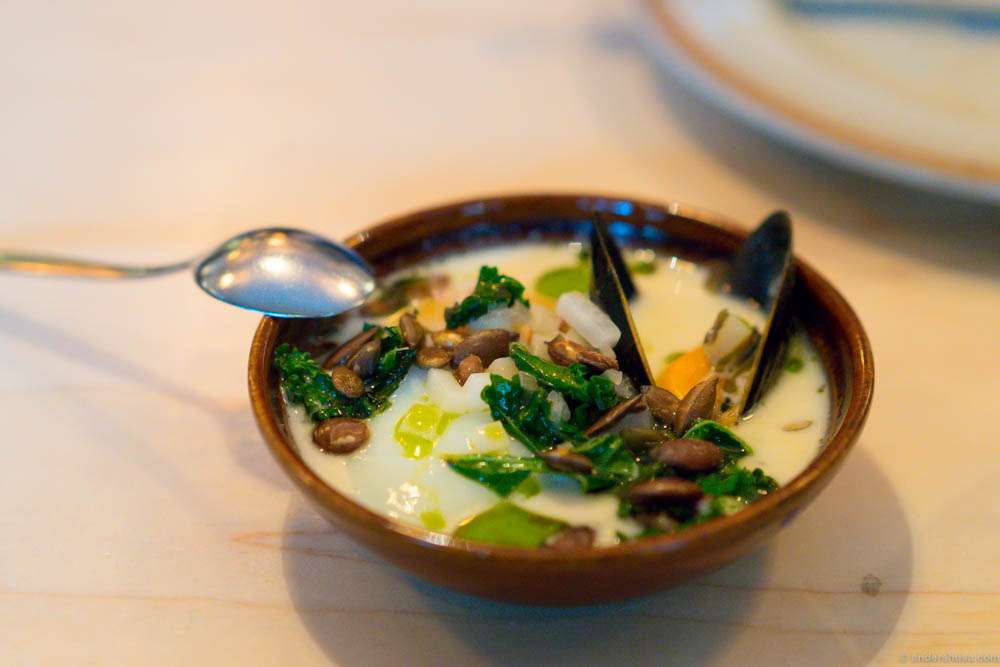 Finally, a Proper Bib Gourmand in Oslo
As of 2016 Smalhans got the Bib Gourmand ranking in the Michelin Nordic Guide – a long-awaited recognition for the restaurant from anyone who knows the place. The Bib Gourmand title is rewarded to those restaurants who serve carefully prepared meals of good quality, which are moderately priced and offer particularly good value for money. More specifically they need to offer a three-course menu priced below NOK 395 or a à la carte menu that has an average price for a three-course meal at around that price. Obviously, Smalhans fulfills these criteria and has done so for years already in my opinion.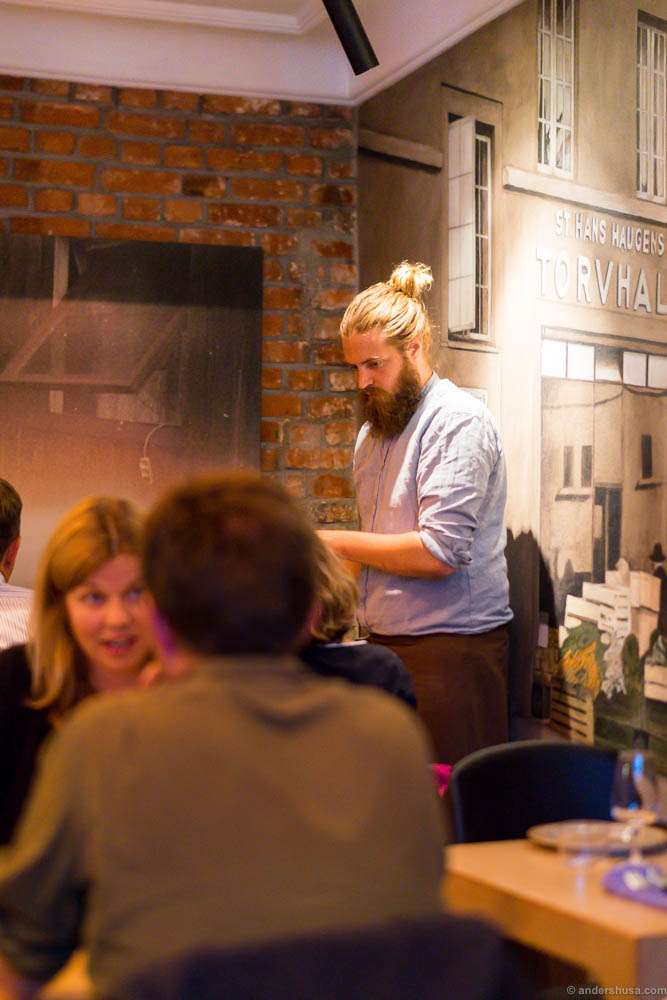 Why We Always Return to Smalhans
It's hardly fair to judge the service of an evening when it's your own brother serving you. That doesn't prevent me from commenting on his progression in the job. I am proud to say that my brother really grew in his role as a waiter at Smalhans. He gave us some excellent wine recommendations during this meal, just based on my description of what I like. Smalhans has a few sommeliers and wine students among their staff, but it's great to see that they manage to transfer knowledge to all their waiters. We'll always return to Smalhans as often as we can, even without my brother present, because of the people who work there. They all share the passion to be a damn good local eatery.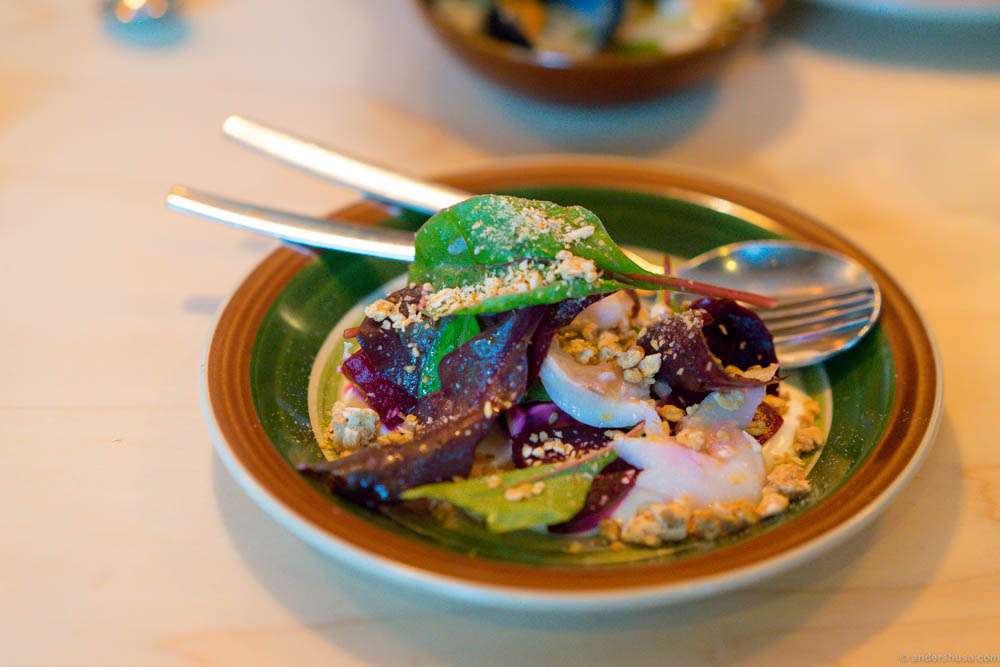 How do you think a neighborhood restaurant should be like? Please share in a comment below.
Lagre
Lagre
Lagre
Lagre
Lagre
Lagre
Lagre
Lagre
Lagre
Lagre
Lagre