The Best Ice Creams in Oslo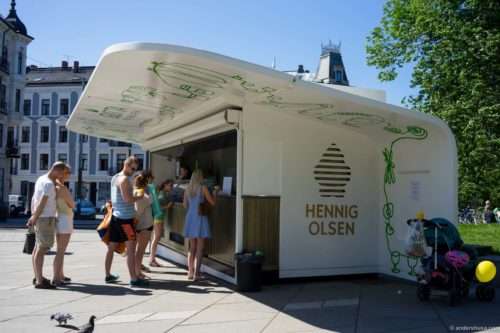 Oslo may not be the first destination that comes to mind when you think of ice cream. Most of the year, it's pretty cold up here in the North, and the idea of eating ice cream seems far-fetched. However, during the months of May throughout August, sometimes even in April and September, the weather can get quite nice. That's when you need to know where to find the best ice creams in Oslo. Navigate the map easily either by scrolling through the list on the right or by clicking the points on the map. Places are listed in a geographical order.
Gioia Is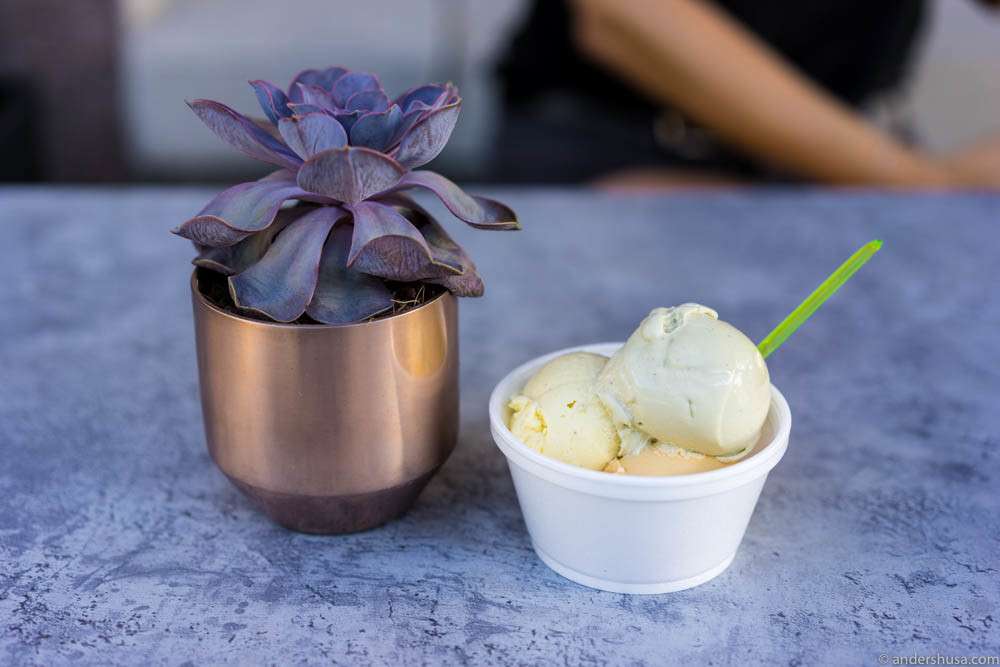 Eckersbergs Gate 41, Oslo, Norway
Gioia Is, located at Frogner, has the best ice cream in Oslo by a good margin. A family-run gelateria shop by the French ice cream maker Pierre Espic and his lovely wife. The flavors are elegant and pure, the texture is smooth and creamy, and the ingredients are all natural. Just the way you want Italian gelato.
Gutta på Haugen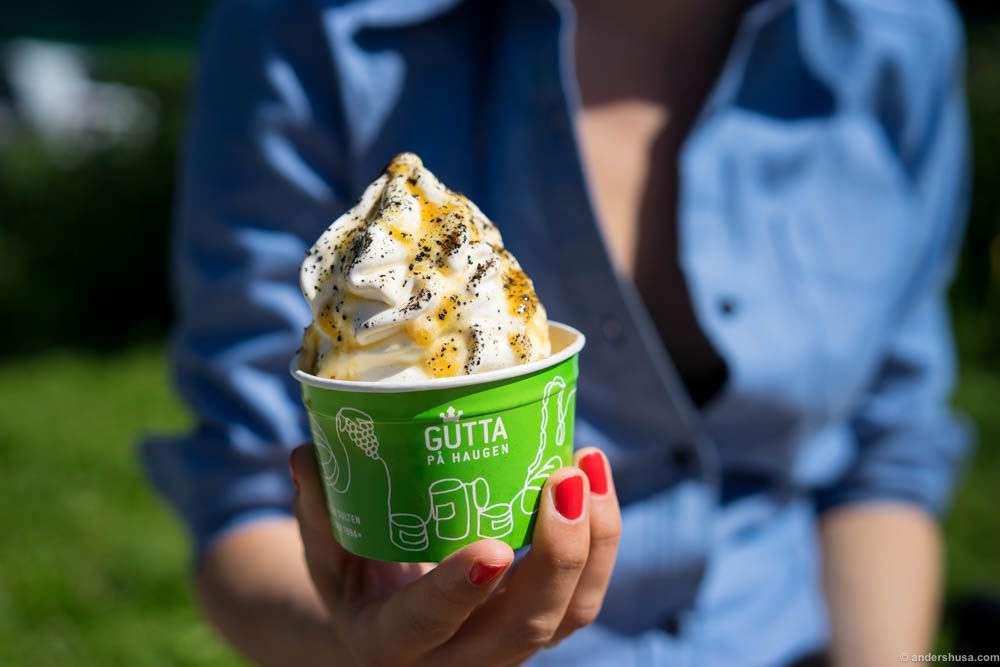 Knud Knudsens plass, Oslo, Norway
Gutta på Haugen is a small deli at St. Hanshaugen with their own ice cream parlor. Located across the road from the store at Knud Knudsens plass. The organic soft serve is made in cooperation with Henning-Olsen and topped with amazing homemade toppings. Try the classic salted caramel or special combinations that are available, like rhubarb compote and liquorice sprinkles.
Ice Crime
Ice Crime makes handcrafted ice cream with all natural ingredients. You can buy regular scoops in a cone, ice cream sandwiches packed between chocolate chip cookies, and ice cream sundaes topped with illegal amounts of sweet toppings.
Pascal Coffee Shop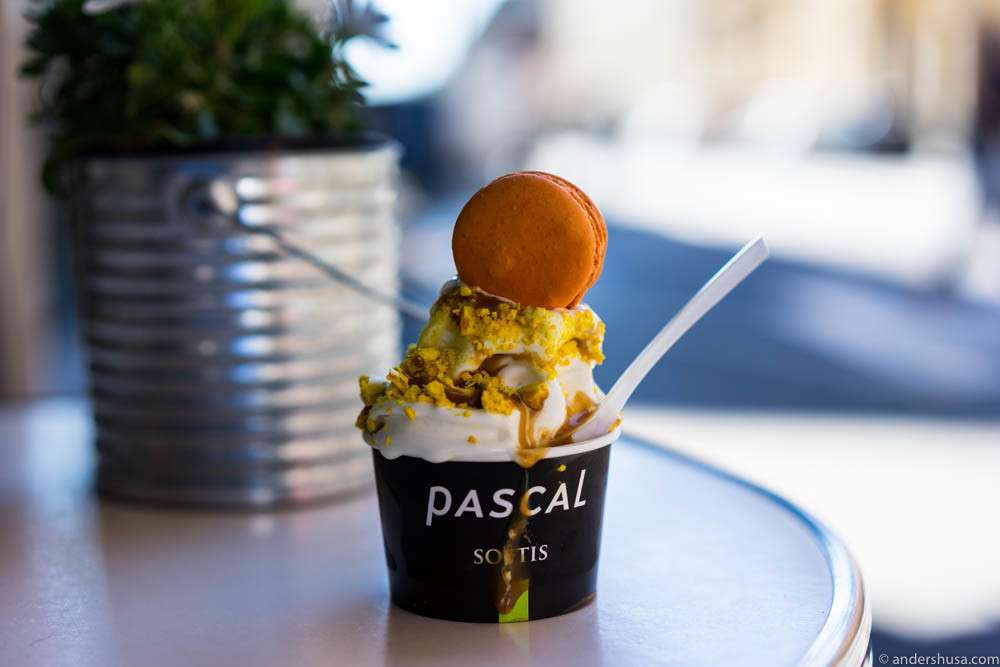 Tollbugata 11, Oslo, Norway
The French confectionery Pascal Dupuy, know for many through his TV-series, has four restaurants in Oslo (five including his café). They all have his wonderful soft serve which is topped with crushed macarons, salty caramel syrup, and a macaron of your choice. Crunchy, soft, sweet, and salty!
På Pinne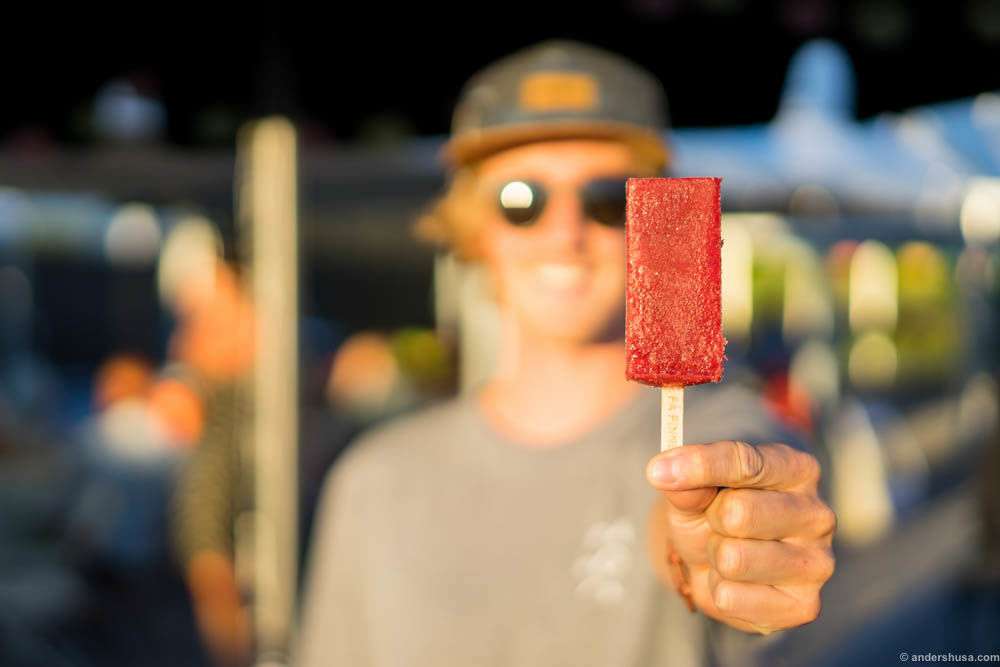 Schous Plass 10, Oslo, Norway
The small pop-up producer of ice popsicles, På Pinne, finally has a more permanent parlor at Schous Plass in the district of Grünerløkka. You may know them already from different festivals and events. Now, you can enjoy their raw cacao or hazelnut ice creams every day!
Kulinaris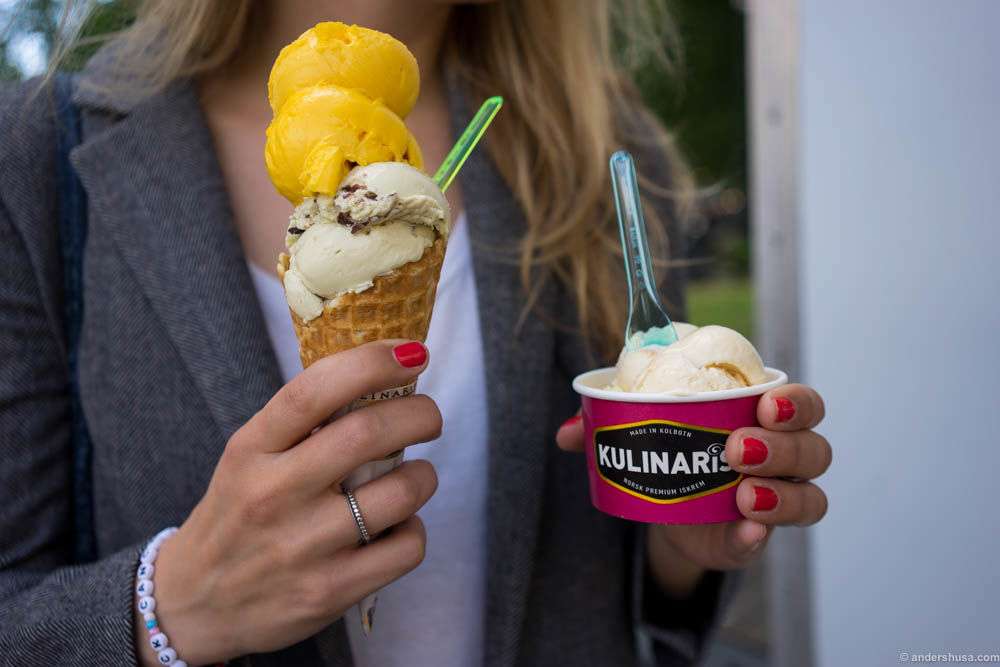 Kulinaris (made in Kolbotn) is one of Norway's best small-scale ice cream factories. They don't have any permanent shops, but you can find their ice cream in many delis, grocery stores, and restaurants. However, they do have an ice cream truck parked at Olaf Ryes plass in the district of Grünerløkka. It used to be in the North-Eastern corner but has recently been moved to the South-Eastern end.
Ice Crime Shop-in-Shop at Munchies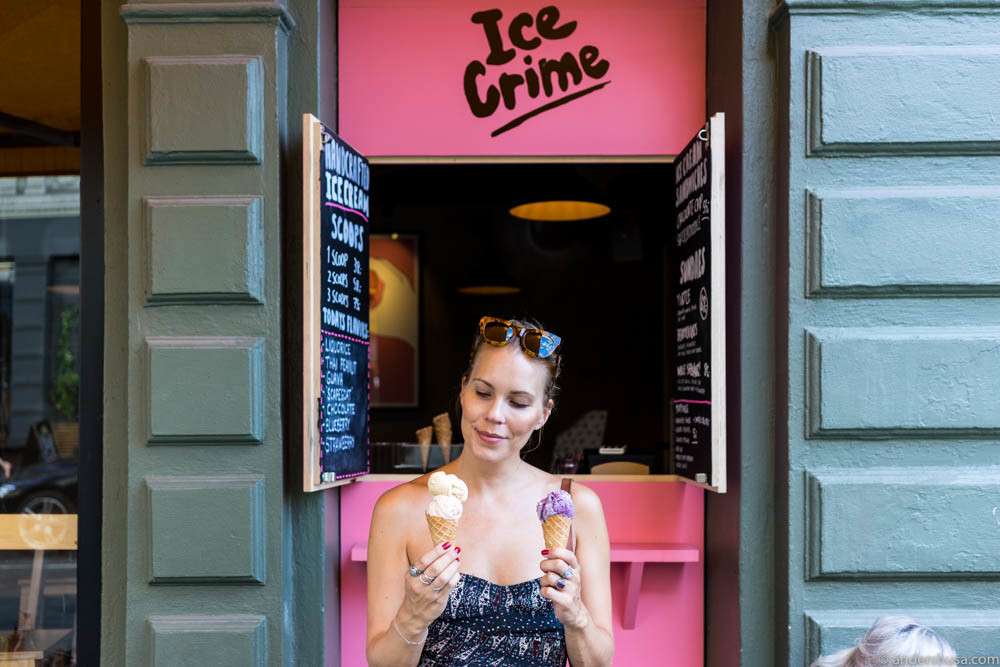 In addition to the Torggata store, you also find a shop-in-shop Ice Crime in the burger restaurant Munchies at Grünerløkka (same owners). Don't miss the blueberry flavor!