Arakataka is a restaurant that I have visited way too seldom. I have considered it one of my favorite spots in Oslo, and yet I have not eaten here a lot. I have tried to drop by many times, but they used to have a weird policy if you had not booked a table – you had to choose the three-course dinner.  I don't mind paying for a full menu, but I enjoy my freedom of choice.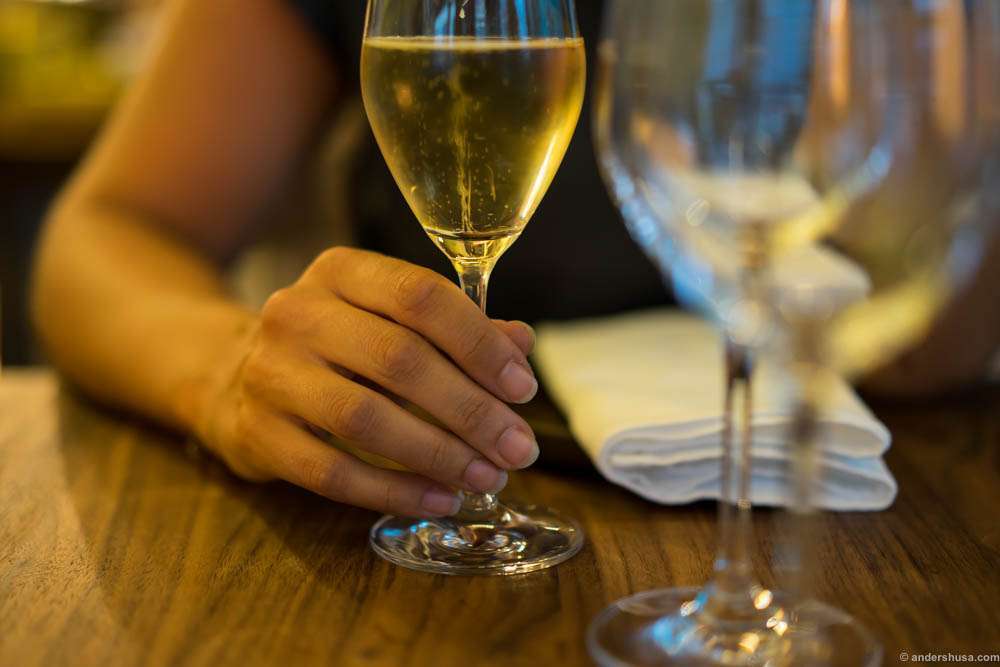 This summer, they closed for an extended time to refurbish the place. I booked a table in the opening week together with my foodie friend Linn. Talking to the head chef Ronny Kolvik I learned that they have added a new concept to the restaurant. Matbaren – the food bar – is now a drop-in-zone in the entrance area where you can sit down and order from a special bar menu. The kitchen is open until 00.30 for the bar zone, and the bar has all rights until 02.00. This is just what Arakataka needed!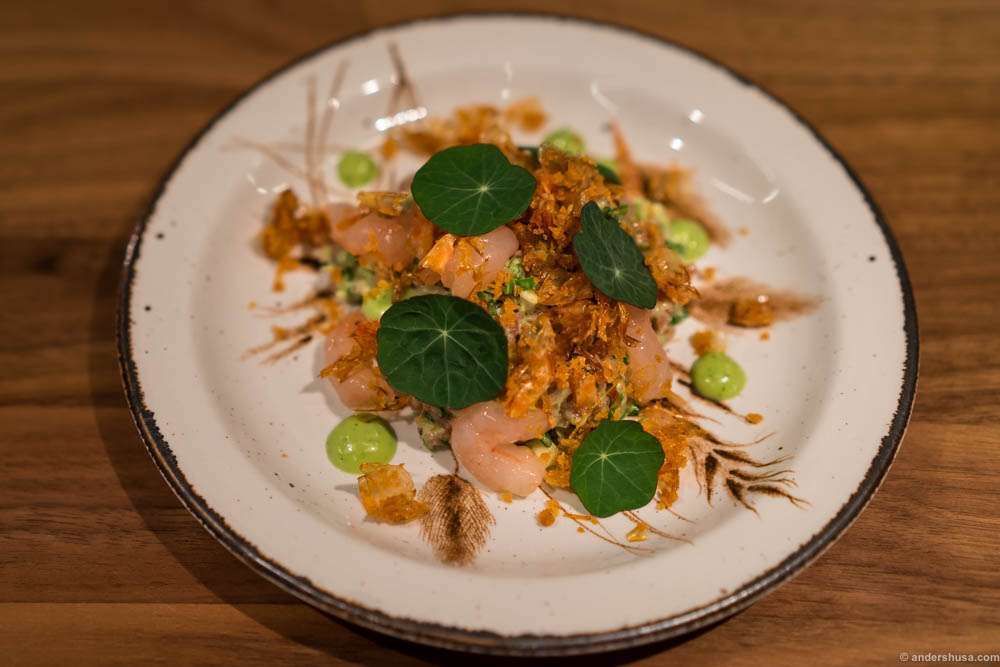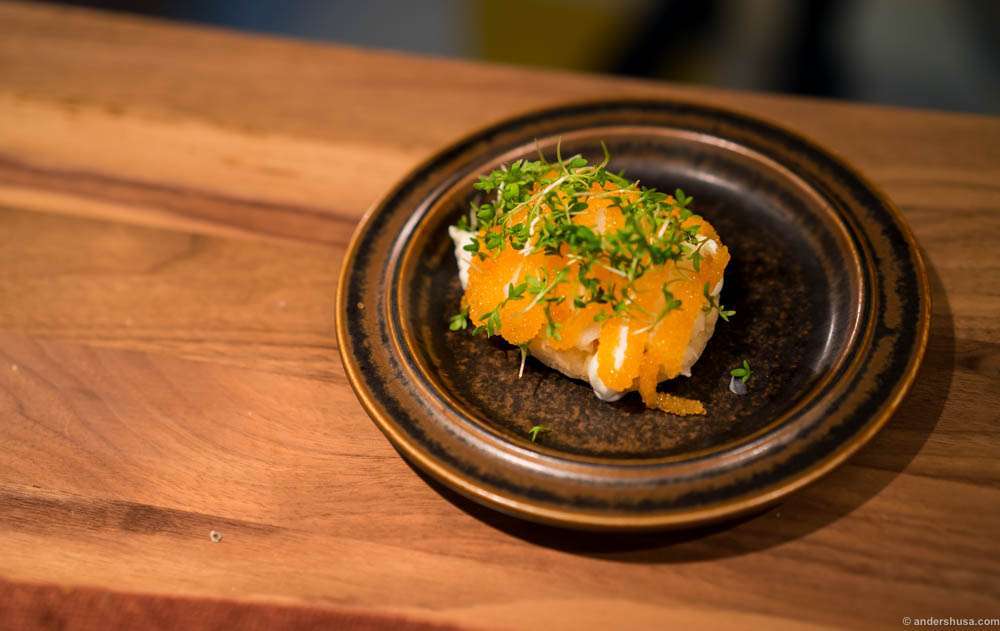 Linn doesn't call herself a foodie or food person, but rather a wine person. I disagree. She is a foodie. Sometimes she's even got a more critical point of view on food than me. I guess her heart belongs more in the wine world, though. As such, I gave her full control of the wine choices this evening. I love wine too, but I am far from considering myself an expert in this field. I know a good wine when I taste it, but I don't remember all the details or flavors.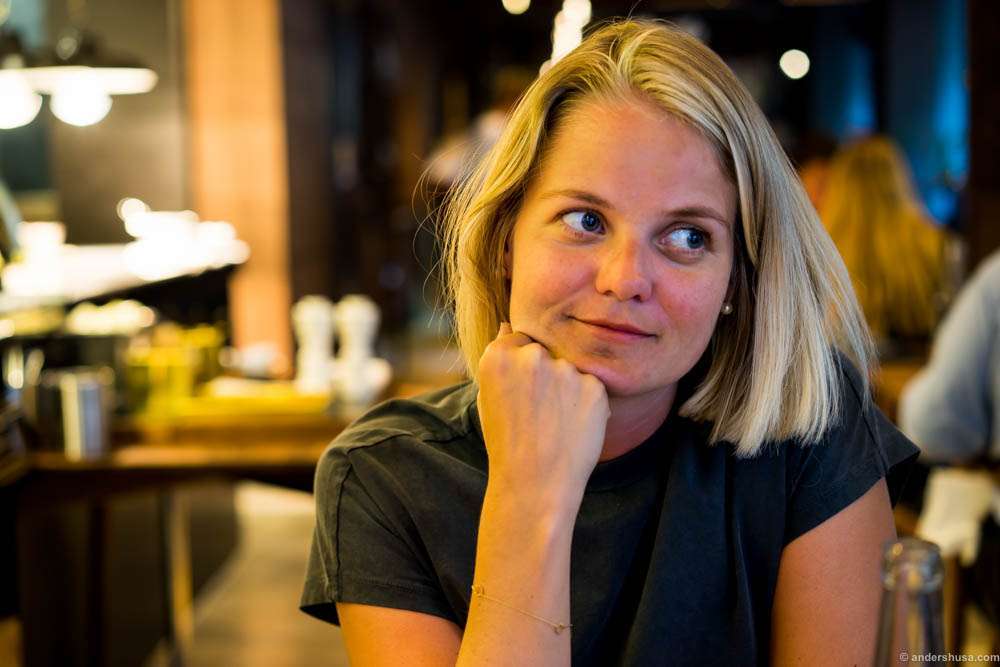 The menu at Araktaka consists of a lot of small dishes, which are very fairly priced between 130 and 190 NOK. The idea is that you order 2-4 dishes depending on how hungry you are, or if you are very hungry and want 5 or more dishes you get a discounted price of 119 NOK per dish. A nice idea but also a bit confusing. What if one person orders 5 dishes, and the other person orders only 2? How will the bill look in the end?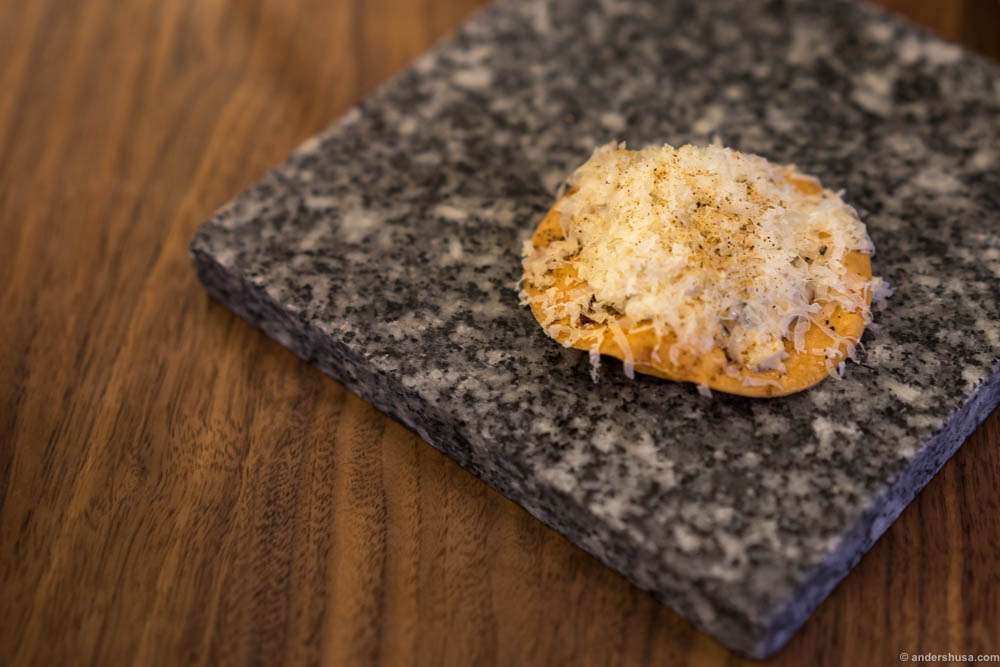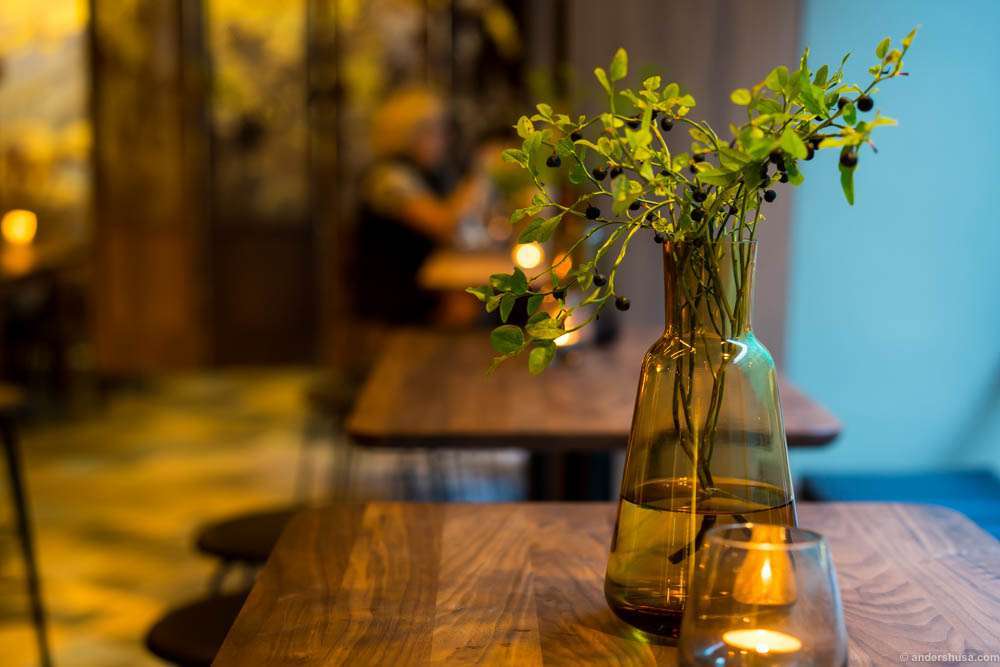 I also didn't quite get whether the dishes were supposed to be shared or not. In my opinion, this kind of menu is perfect for sharing. However, a lot of the plates were not designed to be shared among several people. Personally, I love when I can share a plate and try as many flavors from the menu as possible. I hope Arakataka considers that in the future.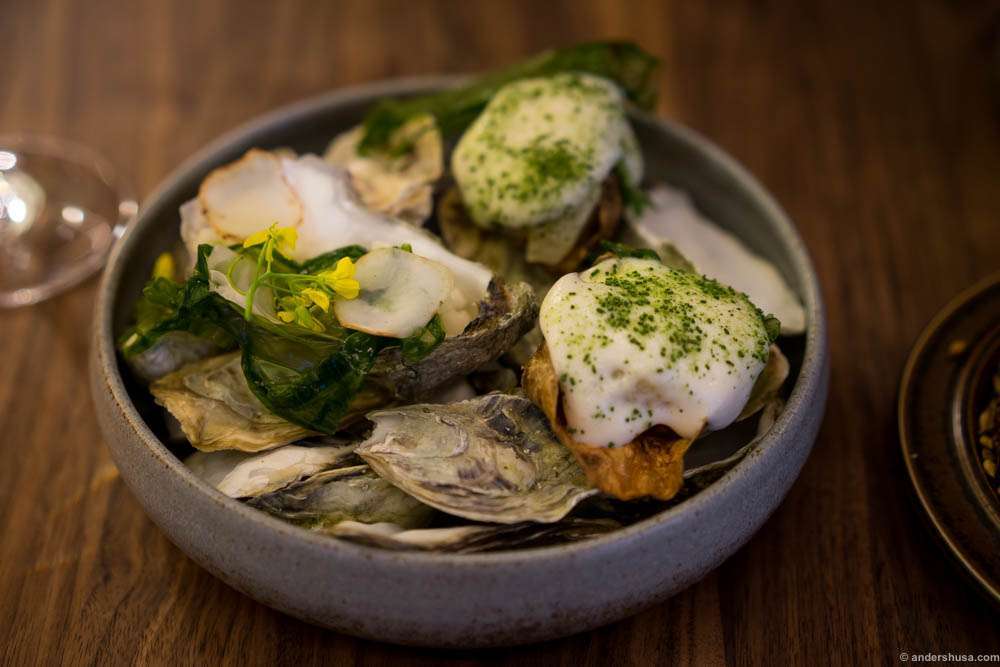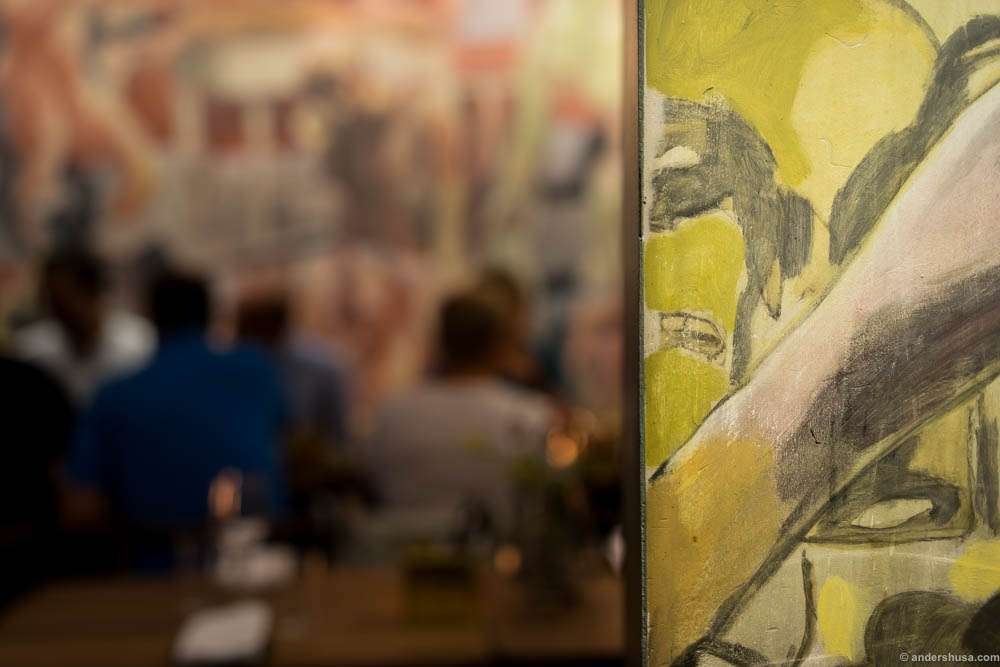 Most of the dishes we had were very good, with great taste and a good balance between flavors as well as textures. We did not have wine pairings, but the recommendations we got were good. The atmosphere is relaxed, and the new interior makes it a very pleasant place to enjoy an evening of good food, wine, and company. For a peek inside the restaurant before they refurbished check out the report from my foodie friend Lars.