These aren't like any burritos you've had before. These burritos are the size of tacos, just presented in a different way, with the tortilla folded around all the good stuff in a slender, compact tube. They look extremely simple on the outside, but there's a lot of stuff going on behind the scenes. The magic of Burritos La Palma starts with their homemade flour tortillas, made from a secret family recipe. They're buttery, pliant, and doughy, the perfect vehicle for the juicy, saucy fillings. Their small size allows you to try a few flavors – our favorites are the birria (beef stew) and the bean and cheese. Luckily for us, Burritos La Palma has expanded beyond their original El Monte location, so you can also find their burritos in Santa Ana, at The Fields food hall, and at Smorgasburg on Sundays.
Looking for more great spots for food and drinks in Los Angeles? Check out our city map of L.A.!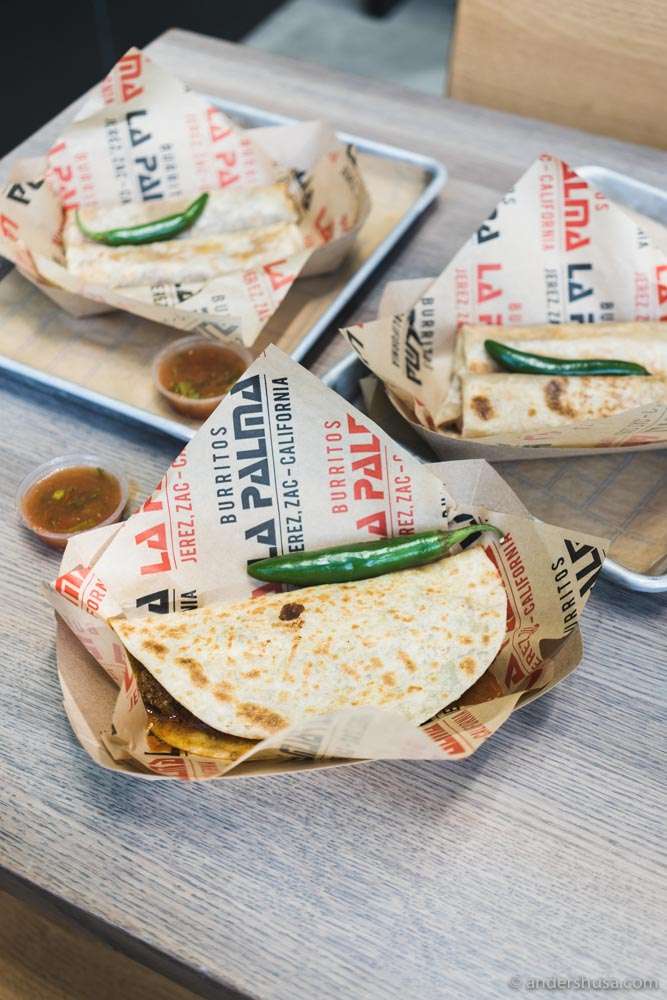 Have you tried Burritos La Palma? Leave a comment below.
Follow Us on Social Media
YouTube
Anders Husa & Kaitlin Orr
Instagram
@andershusa
@carnivorr
Facebook
Foodie Stories by Anders Husa
Carnivorr