Sponsored by Visit Denmark
A
fter our lunch at
Rønnede Kro
 we headed straight to
hotel Frederiksminde
. This night, we were to experience a grand event. A chef meetup with eight of the most talented and influential chefs of the Danish culinary world. Each of them would present one dish each, making up a complete meal of starters, main courses, and desserts. Driving through the main street of Prestø, with a most wonderful display of old Danish housed on each side, the hotel and its garden awaited us in the far end.
We arrived no later than half an hour after the meal at the tavern was consumed, yet the first thing we were offered upon entering was more food! Still a bit full, yet it's hard to decline anything you are served at a place like this, especially coffee and cake. In all its simplicity, the blueberry crumble served in ceramics by
Würtz
is one of the most beautiful looking desserts I've had. If this represented the standard at
hotel Frederiksminde
it is understandable that they are ranked 11th in the
White Guide
.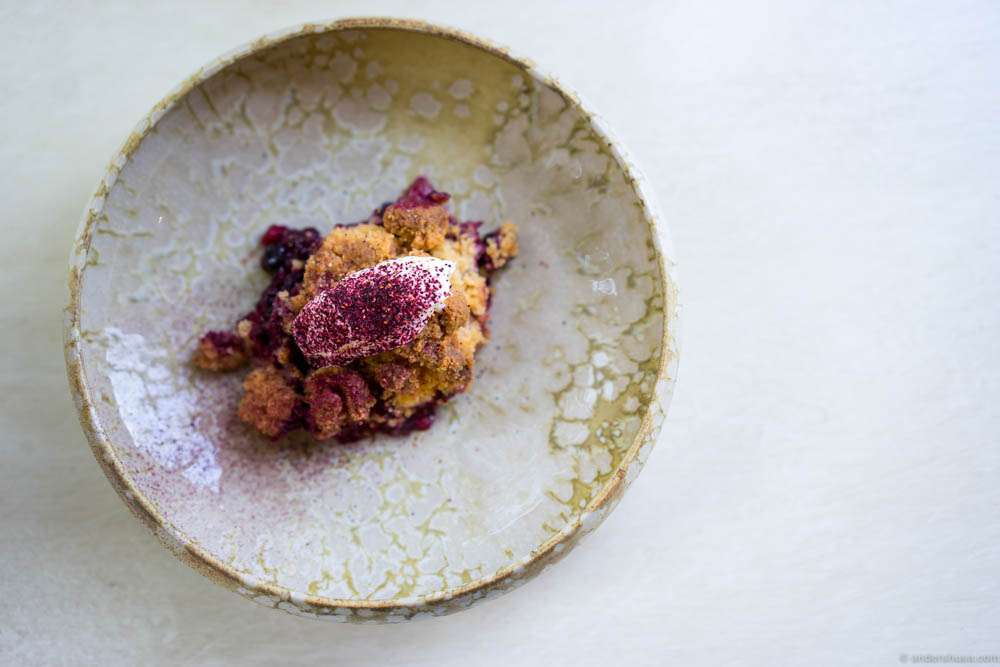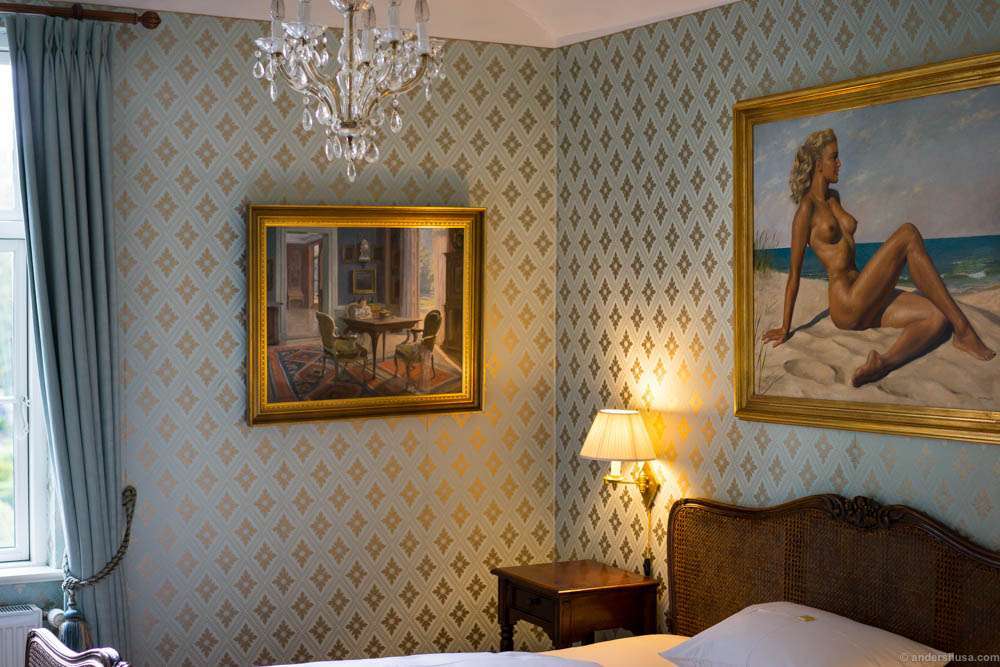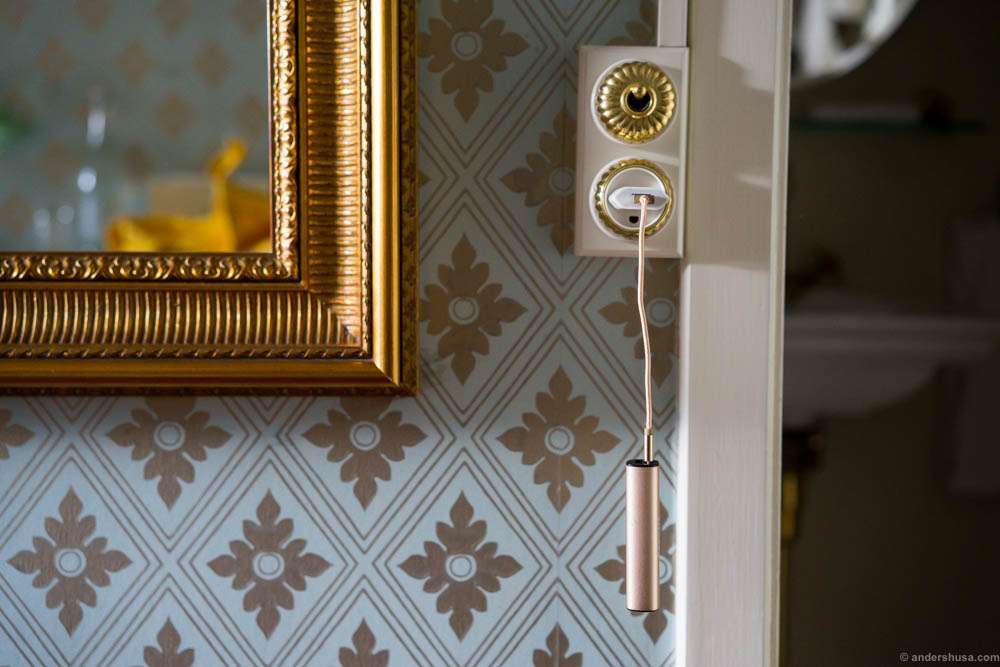 Luckily it was still a few hours until the dinner would commence, so we had time to explore the hotel and surrounding areas. Named in memory of King Frederik, the property is located next to Prestø Fjord in the southern part of Zealand in Denmark. Just like Rønnede Kro it has been renovated and brought back to the original style of the early 1900s. This building used to be part of an old monastery, and the aura of something old and majestic is still present in the walls. You can see more pictures of the hotel in Julie's blogpost.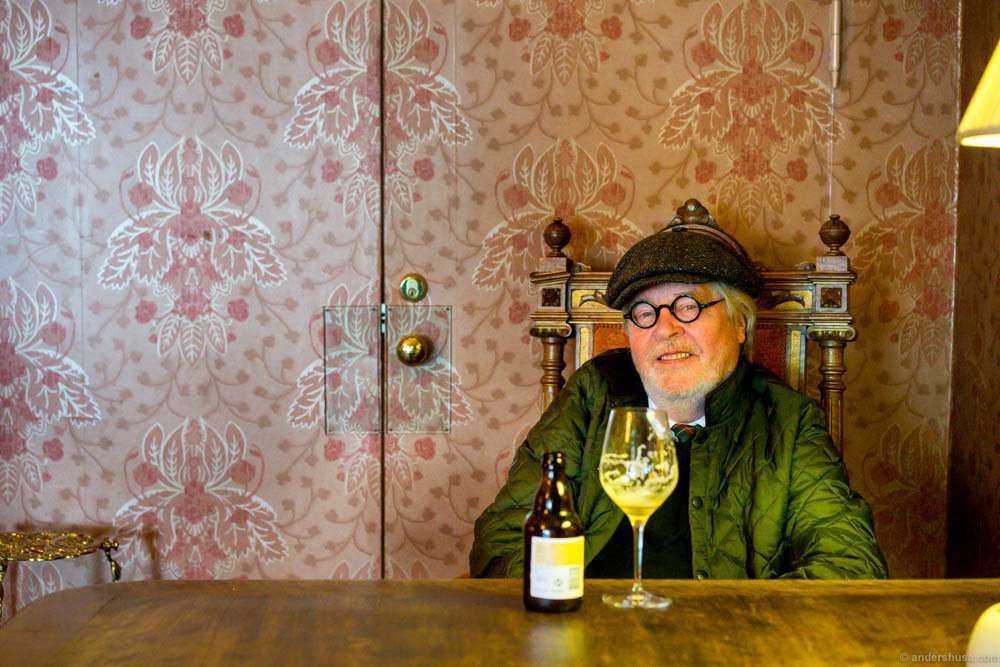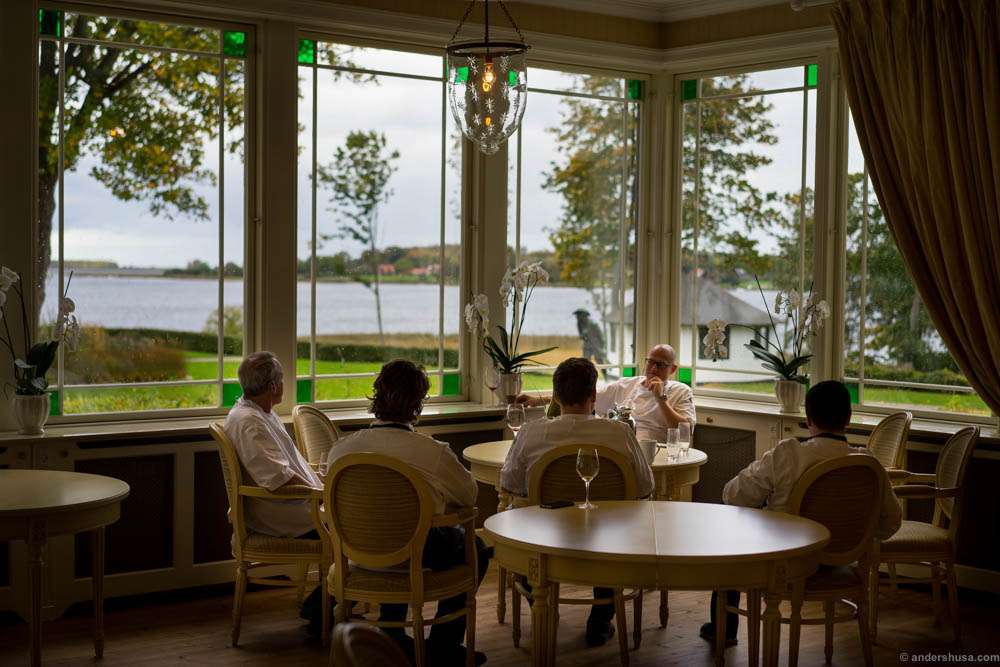 The event that awaited us sounded utterly spectacular. In just one night we would experience the cooking of Lars Eiskjær of Restaurant ET, Thorsten Schmidt of Malling & Schmidt, Daniel Kruse of Stammershalle Badehotel, the crown prince of Århus – Mads Battefeld of Henne Kirkeby Kro, Brian Mark Hansen of Søllerød Kro, Mark Lundgaard of Kong Hans Kælder, David Johansen of Kokkeriet and Jonas Mikkelsen, from Hotel Frederiksminde. There's actually an upcoming dinner at restaurant Kontrast in Oslo, which is based on the same concept. I've secured myself a table, so watch out for a feature on that later.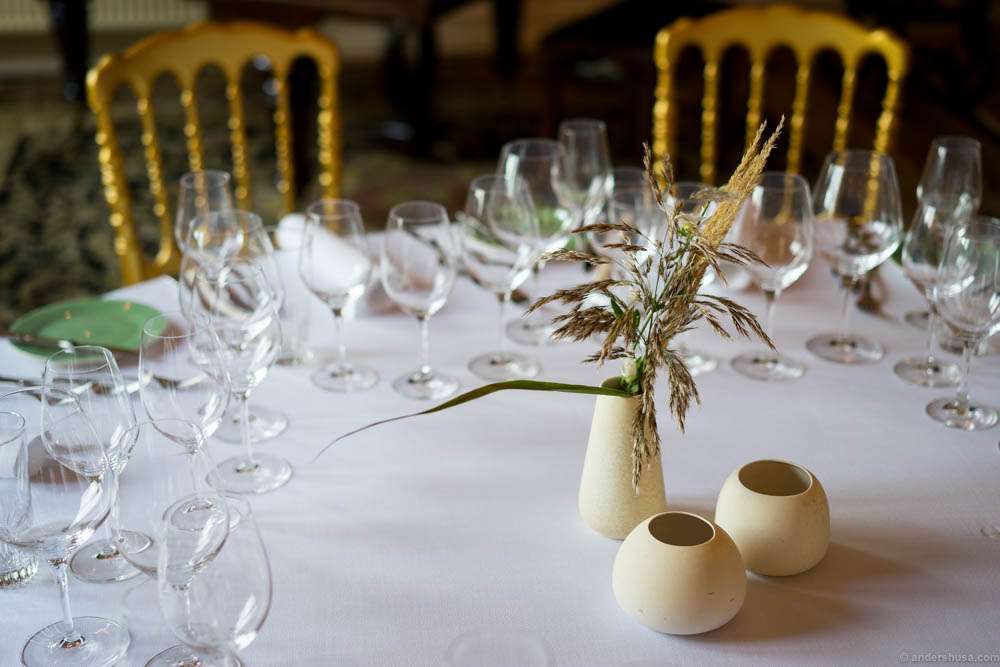 Eight head chefs and at least twice as many assistants took part. It was great to see how this team worked together apparently without a hierarchy in the ranks. Watching from the dining hall, the herd of chefs and waiters roaming about on the platform above almost seemed to outnumber the guests at one point. Yet everything appeared to be running silky smooth and all of them seemed to know what to do. The dinner started off with a set of snacks, moved on to the eight separate servings and ended with coffee and petit four. I will let the pictures and captions tell the rest of the story. If you want to read different perspectives and see the official pictures taken at the event, you can check Julie's Matblogg and Bord for to.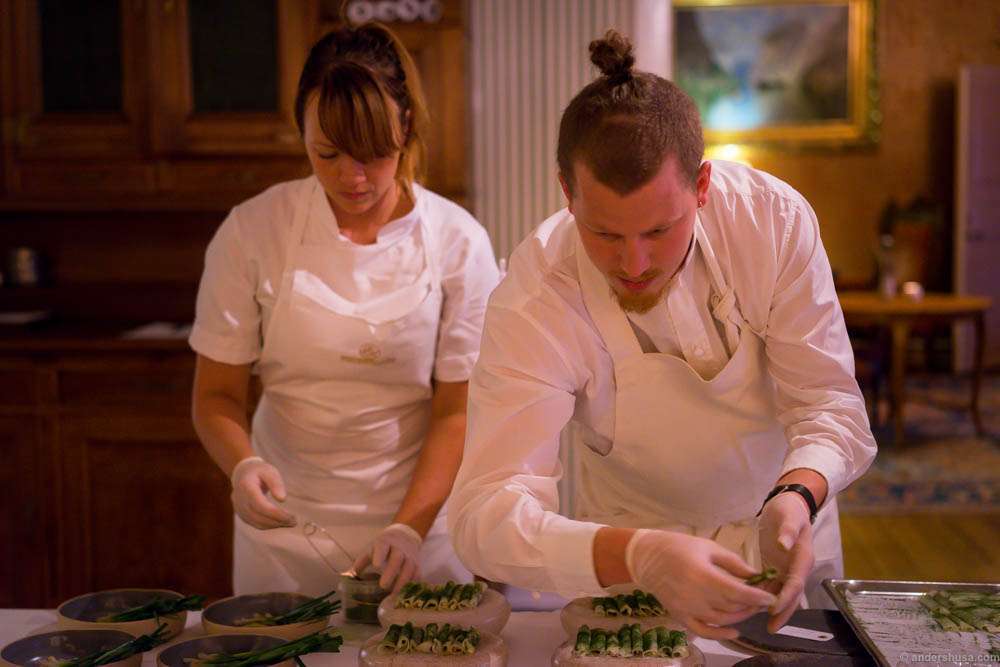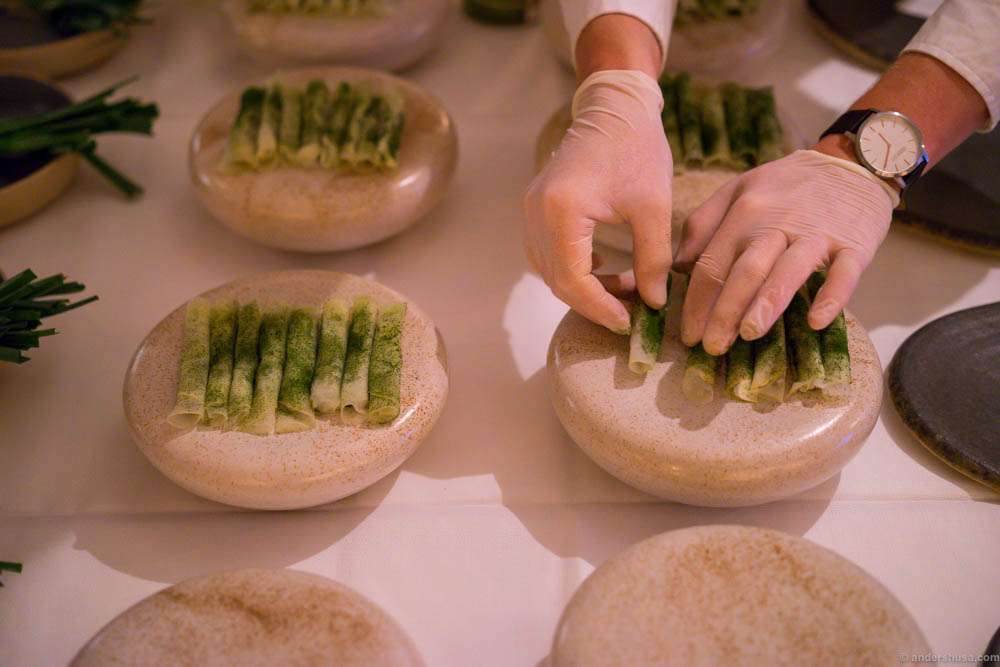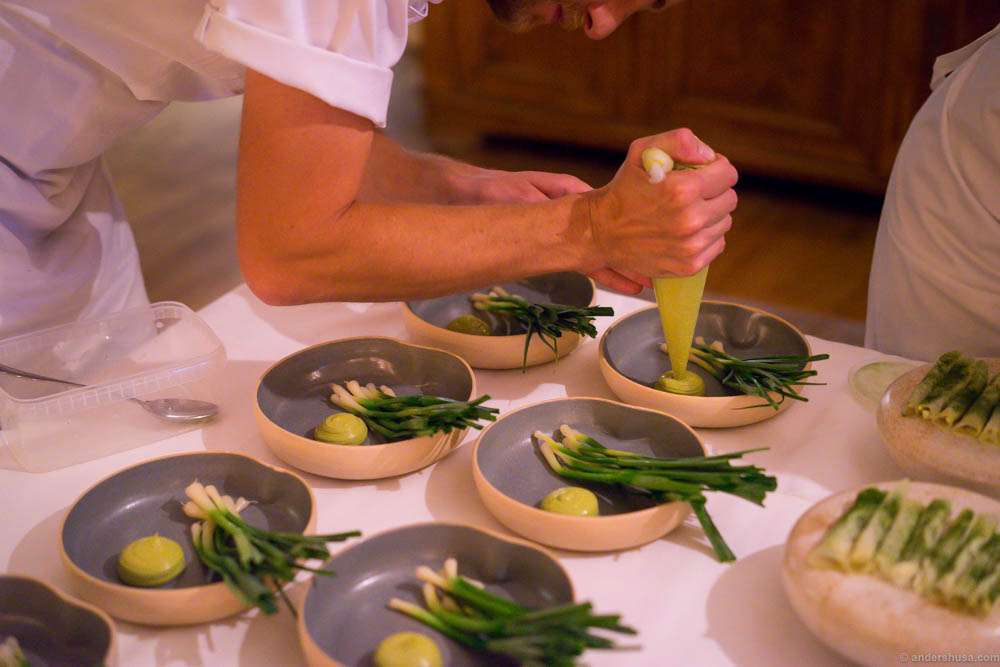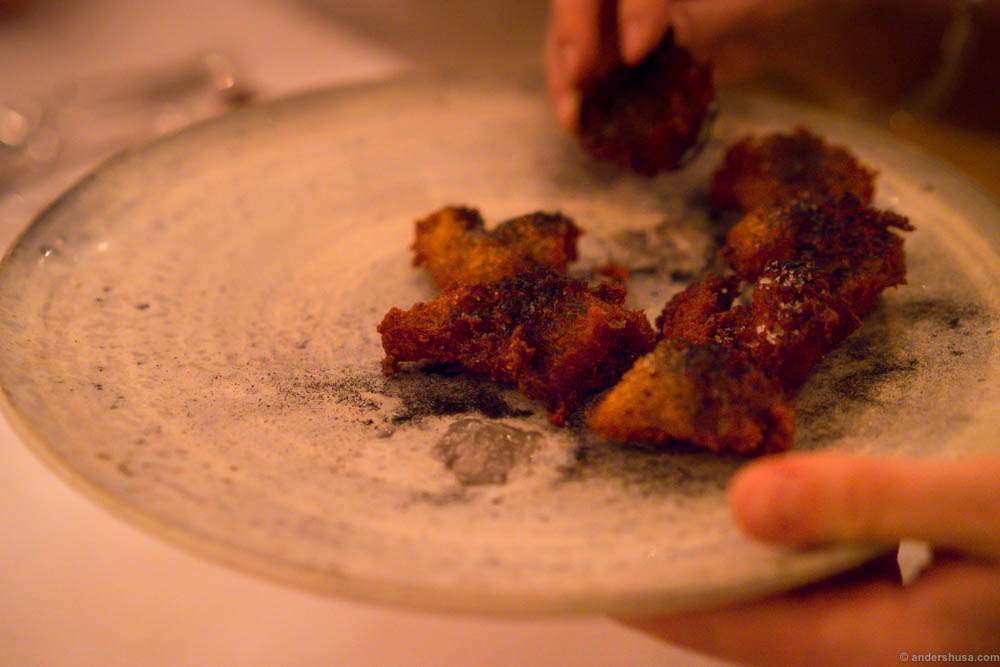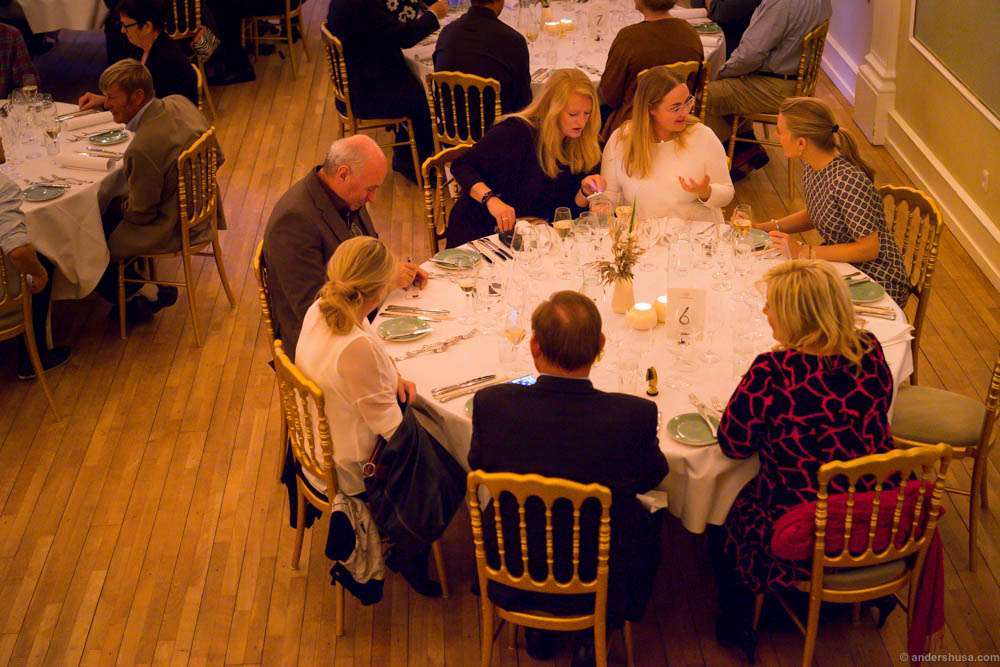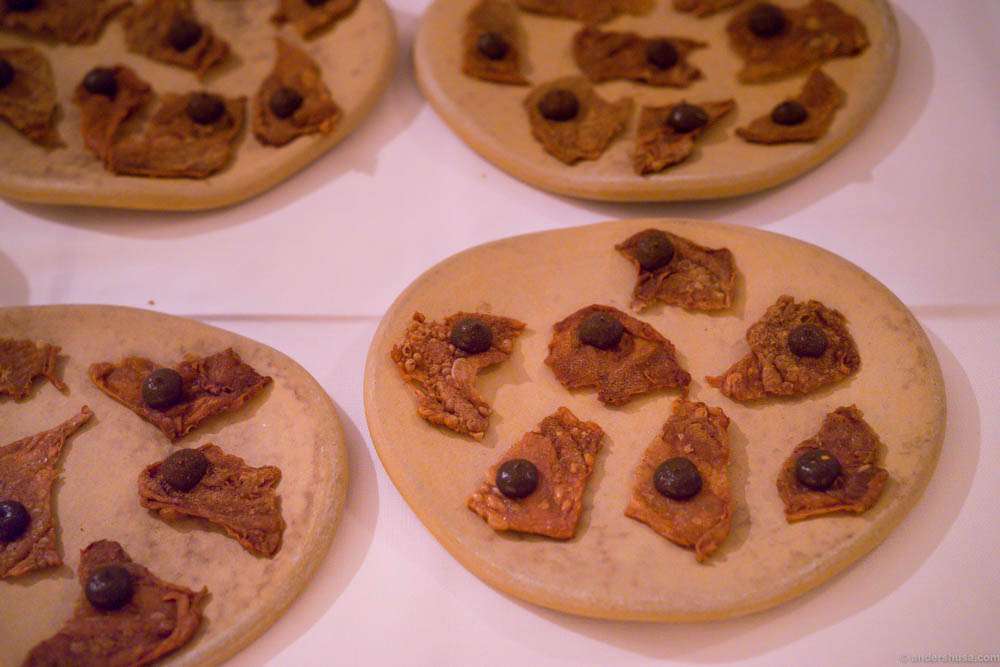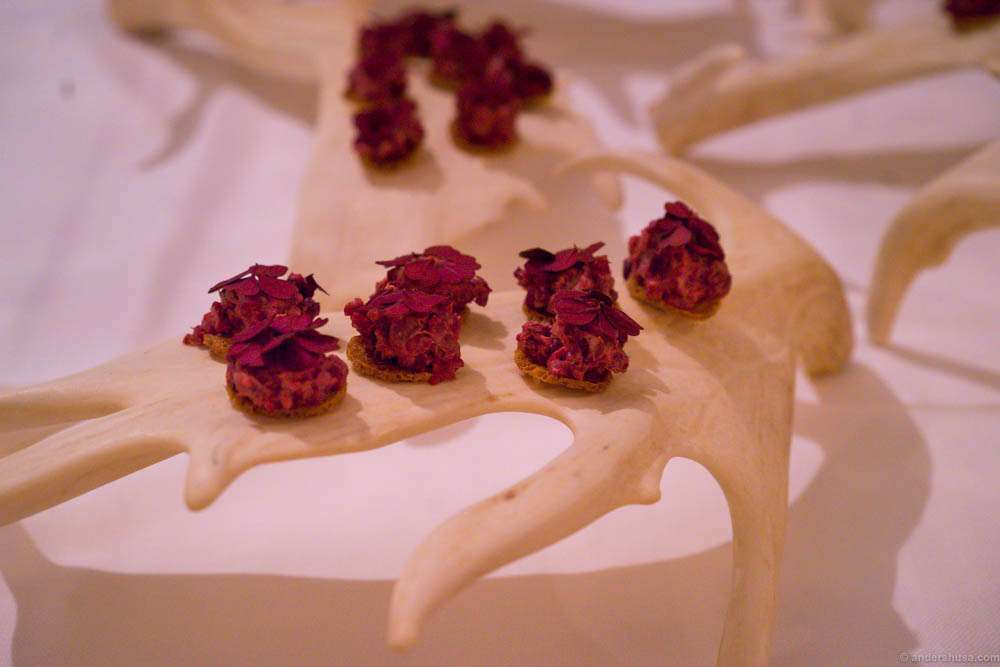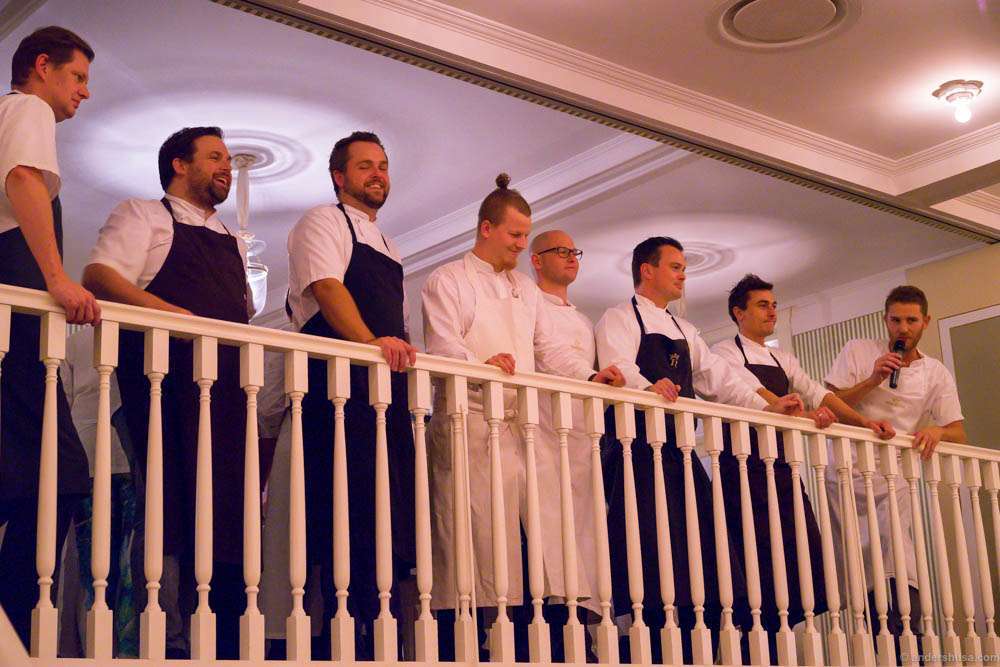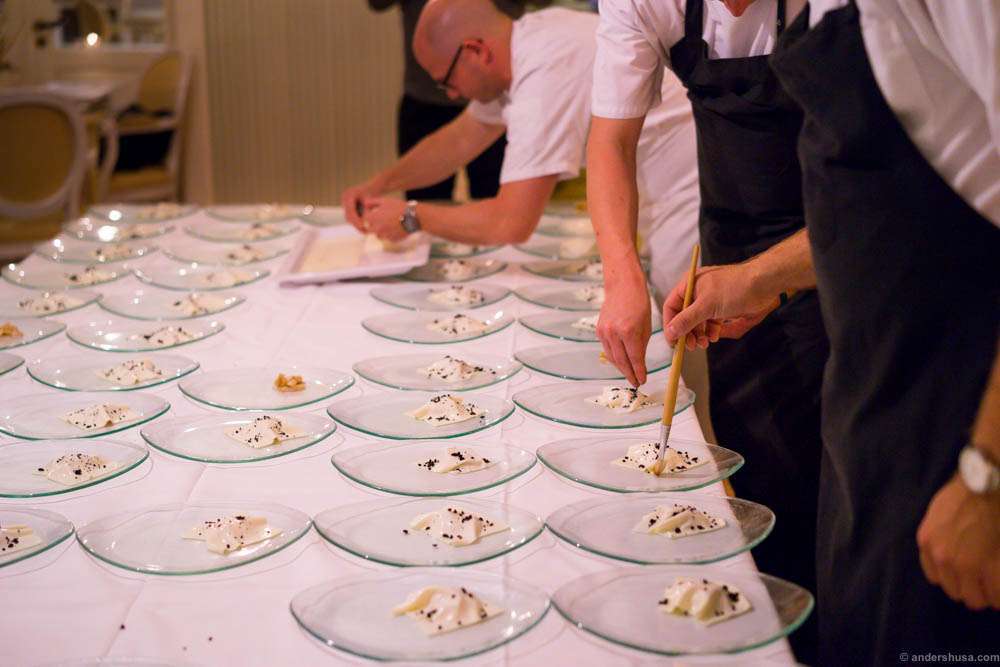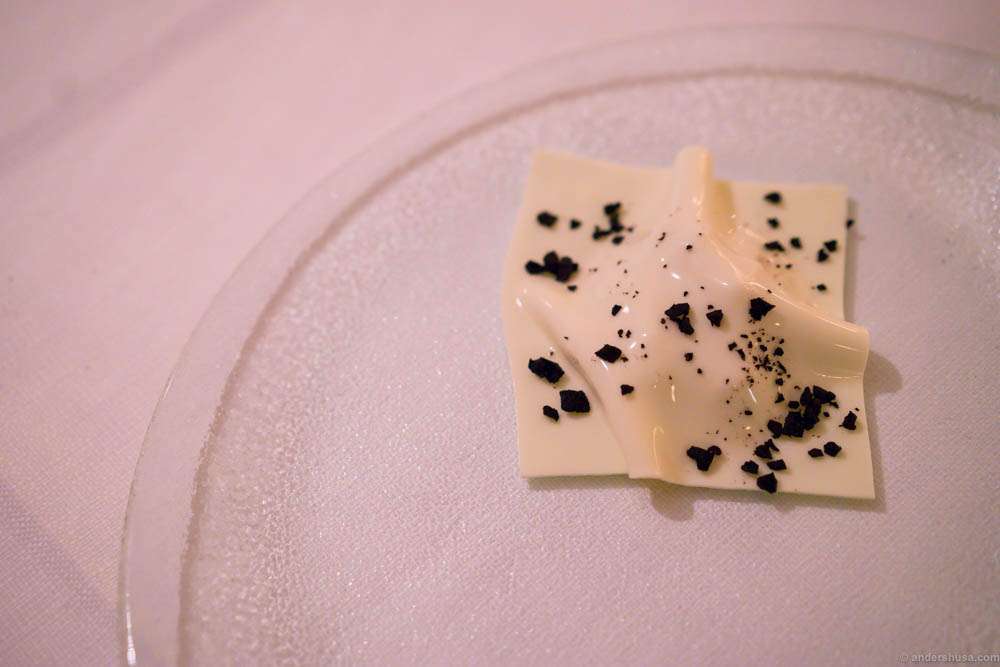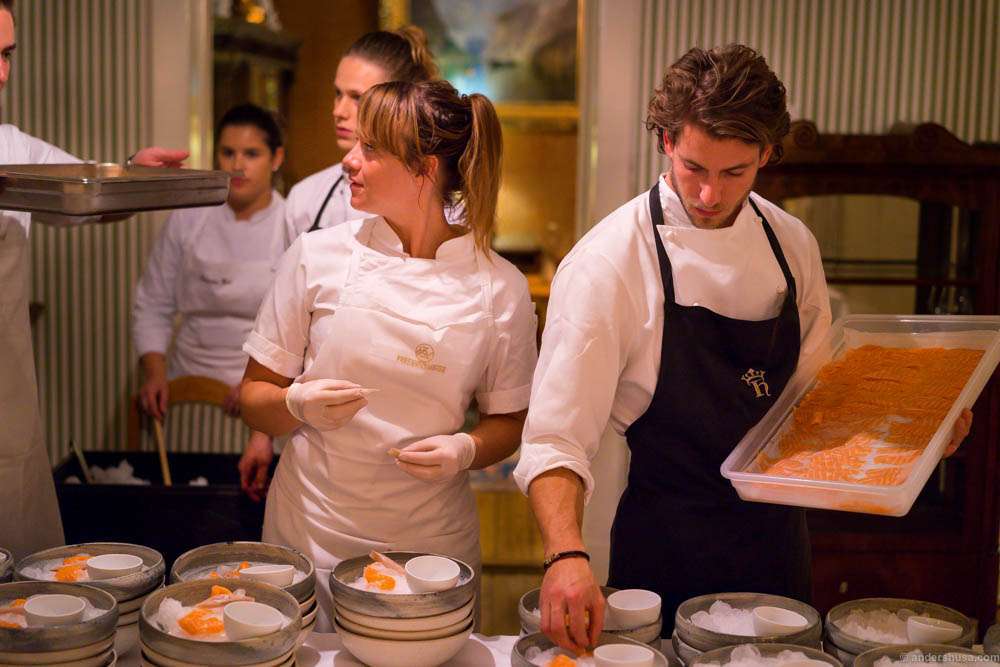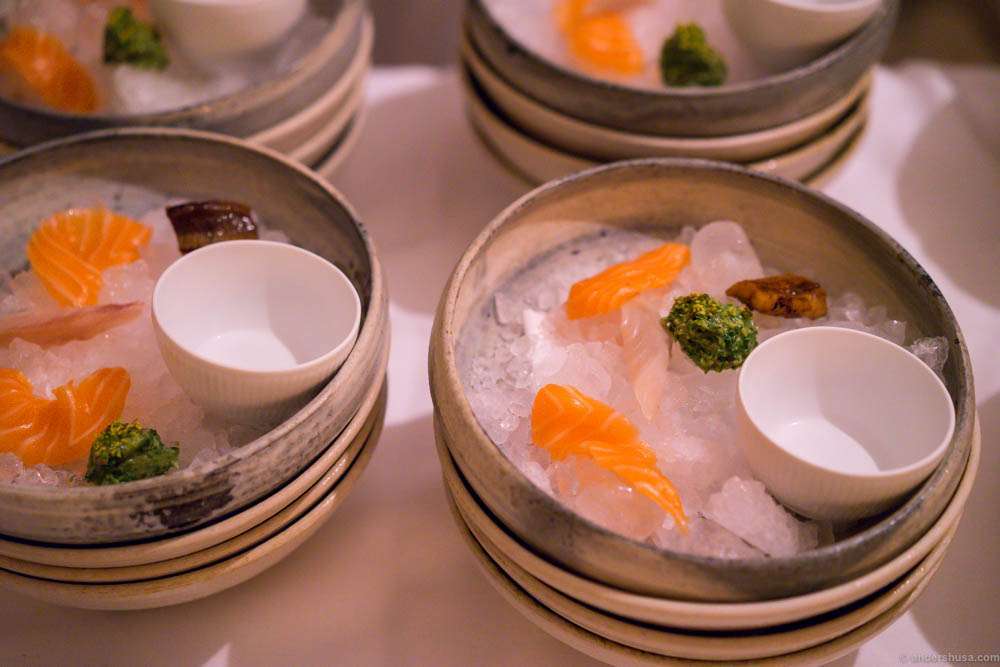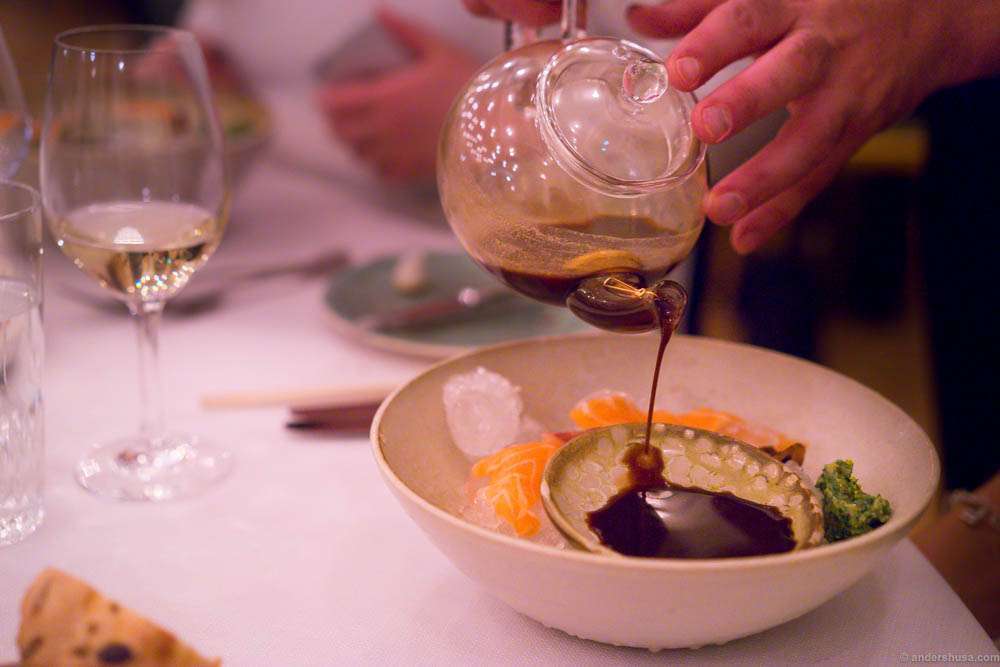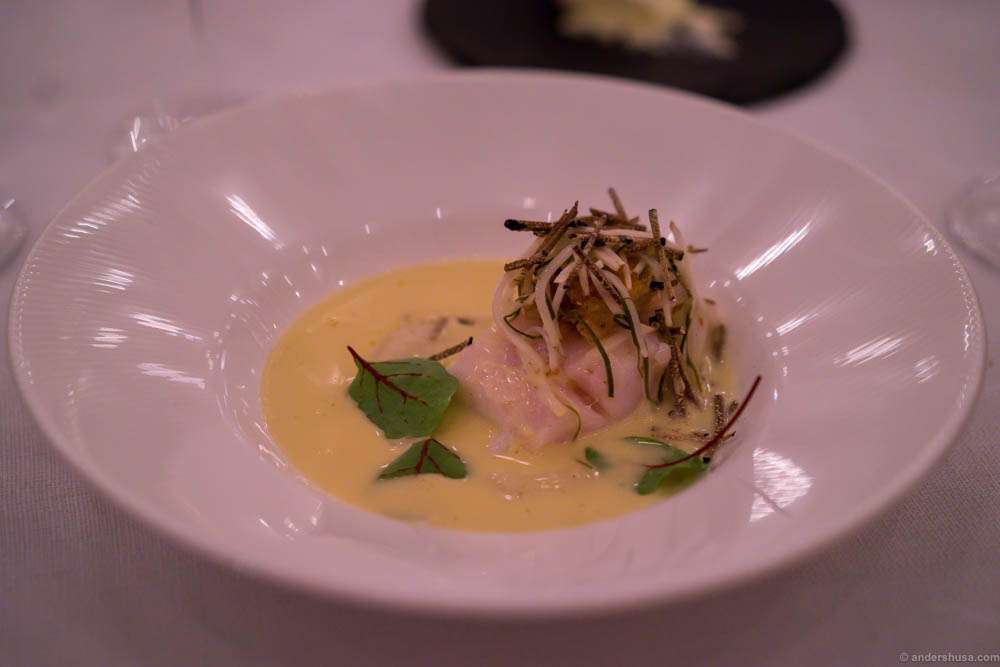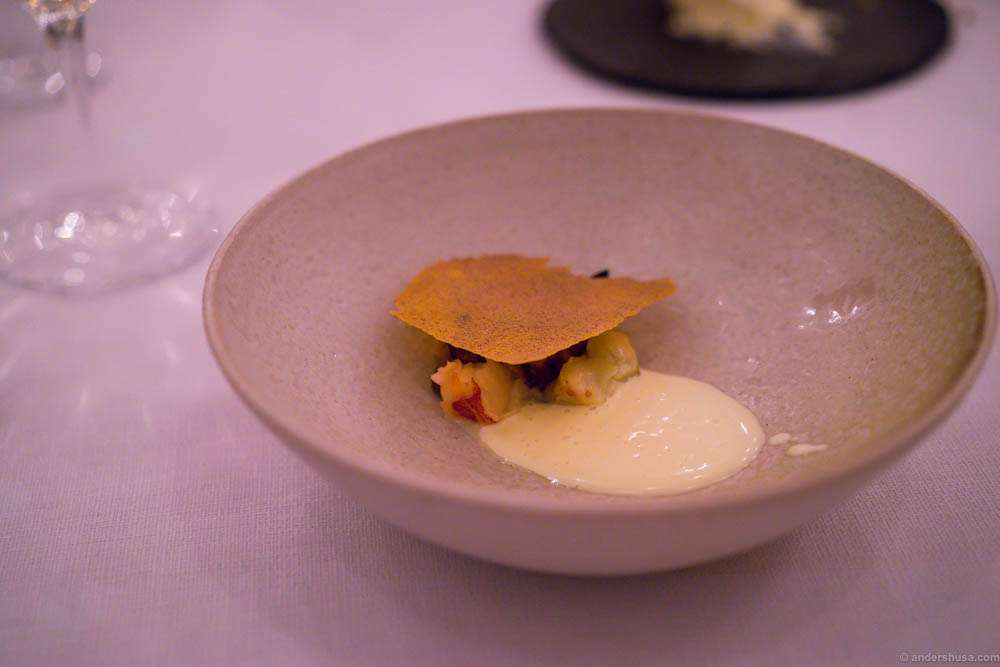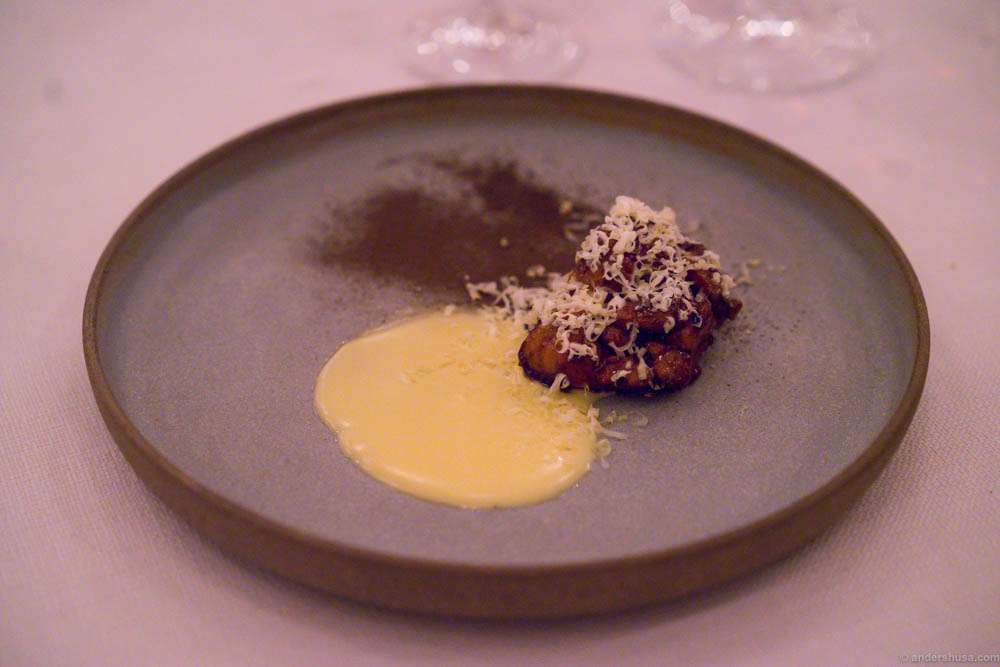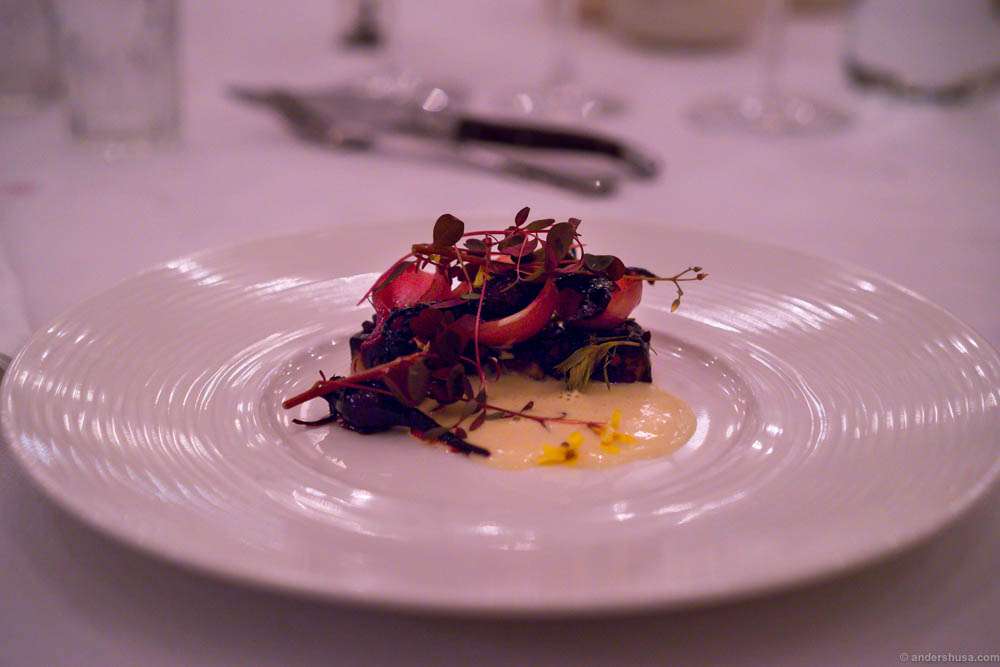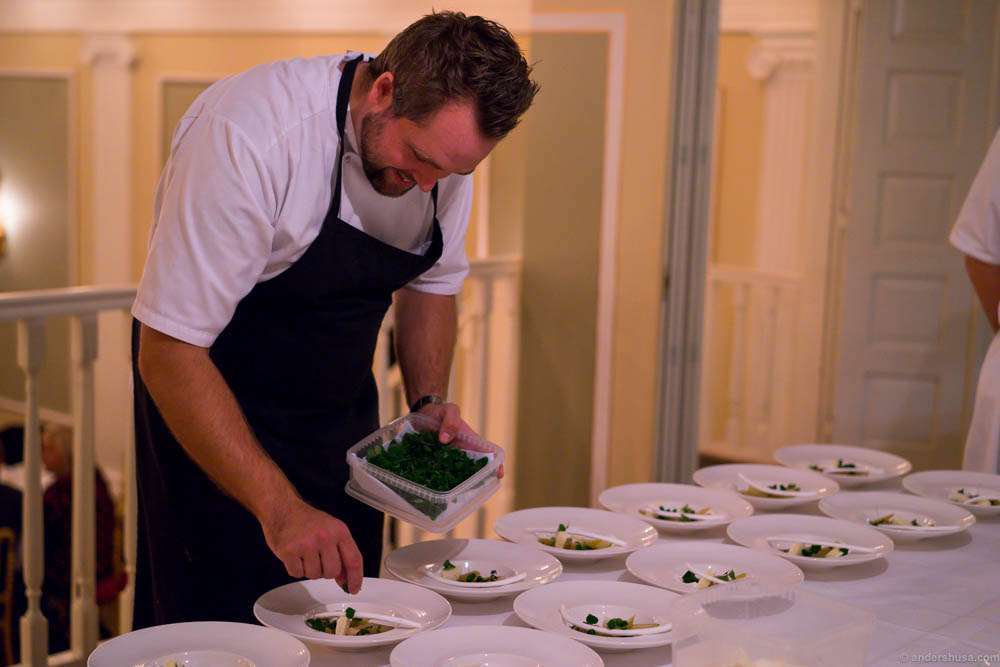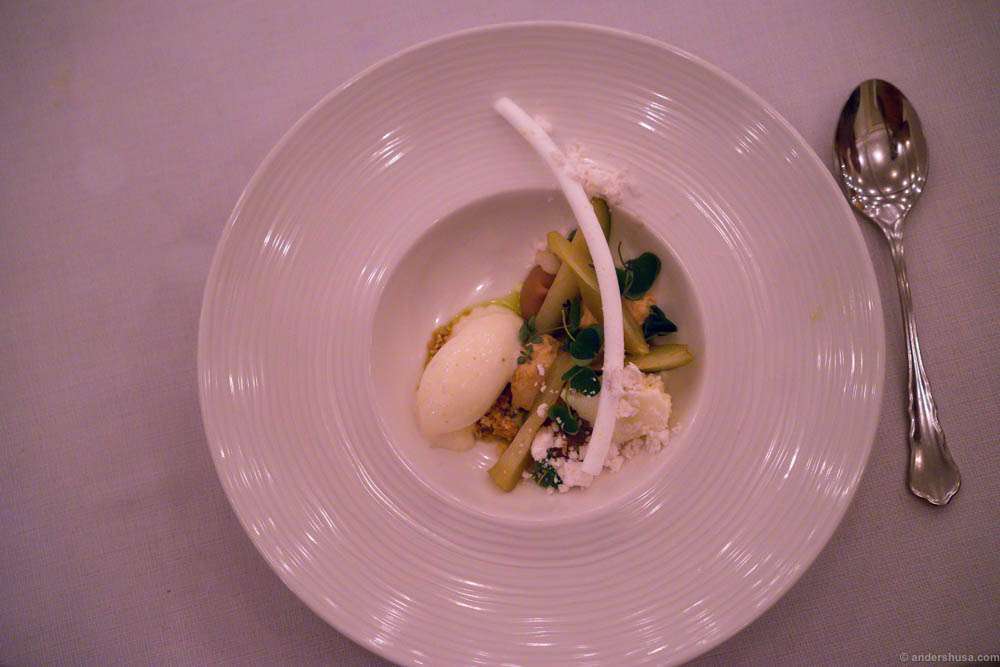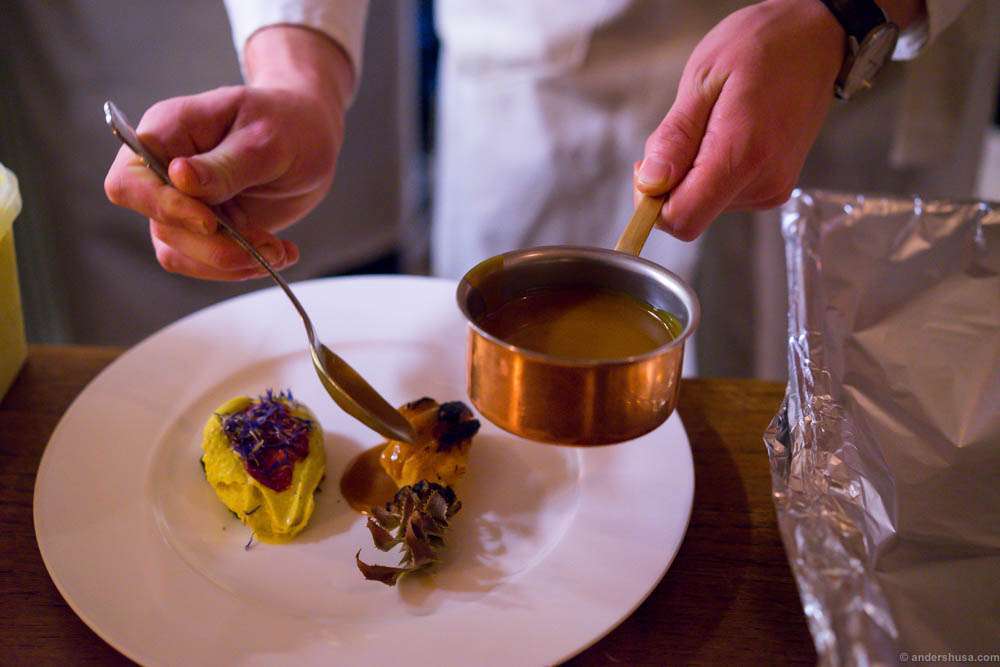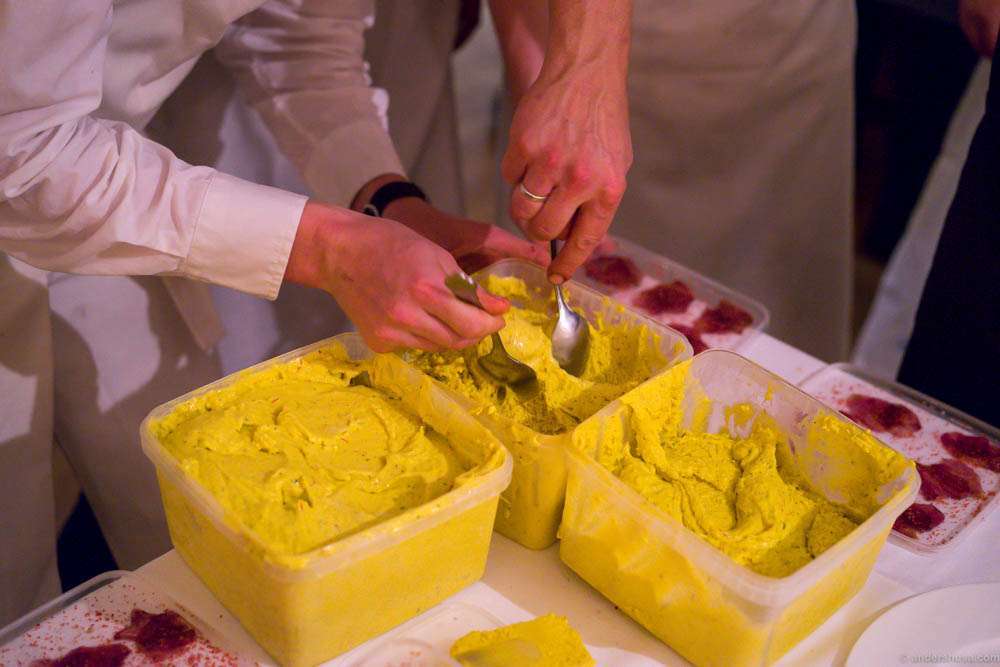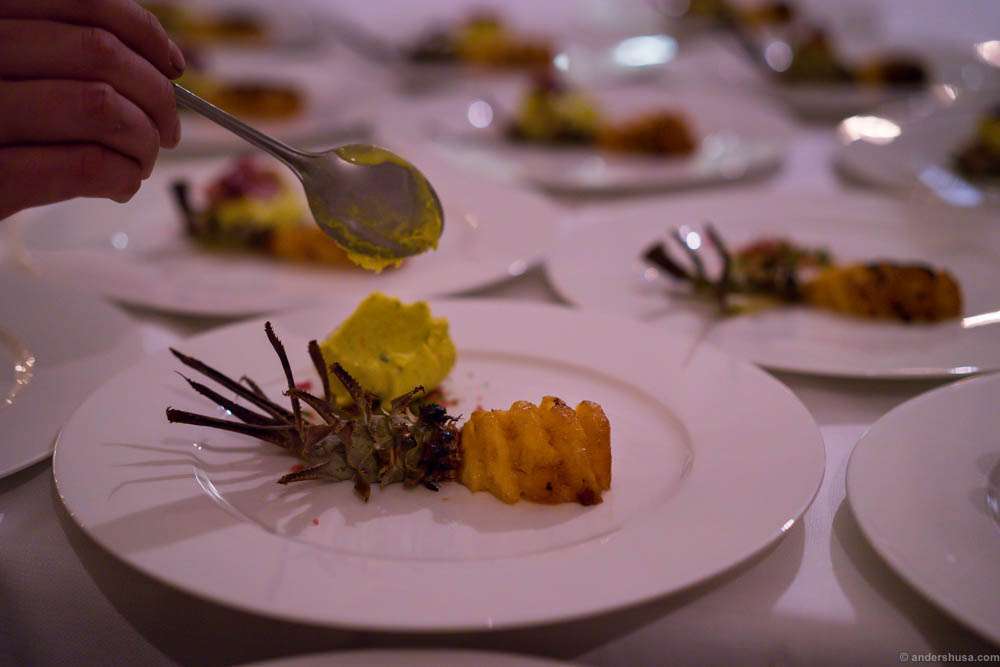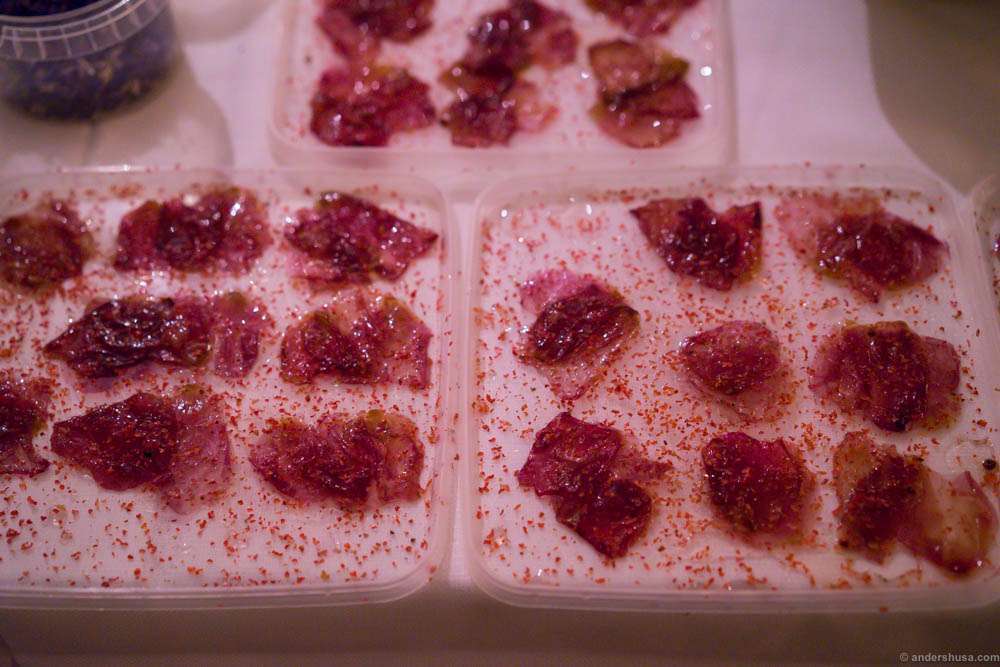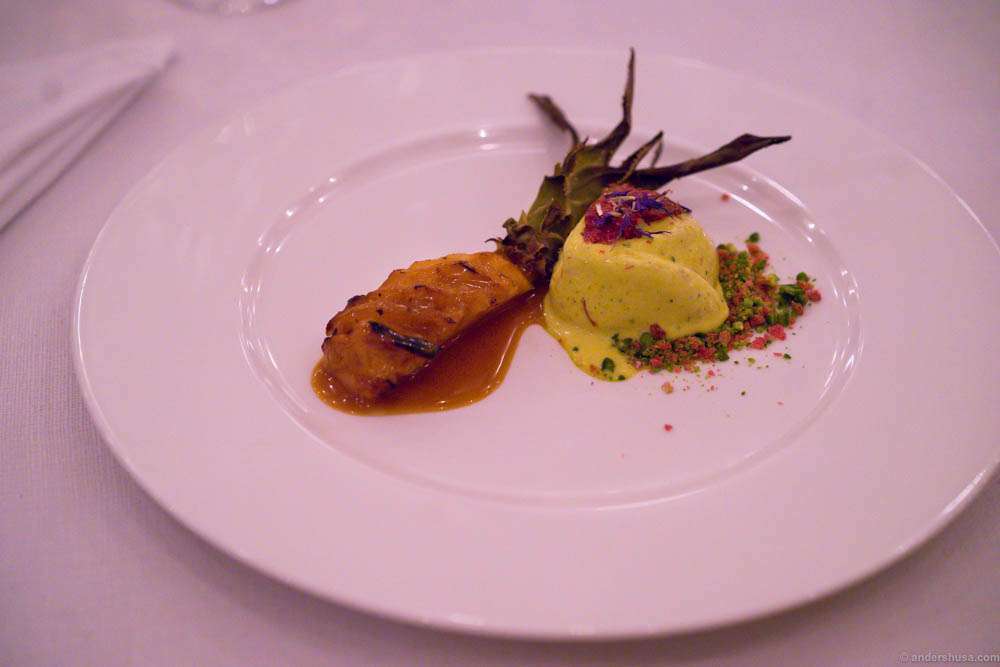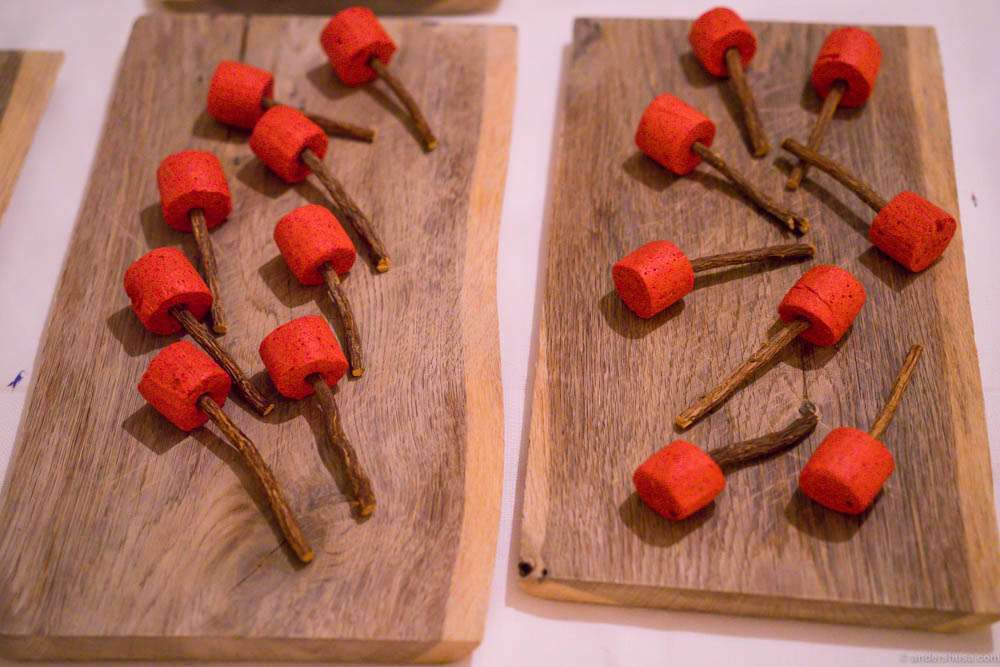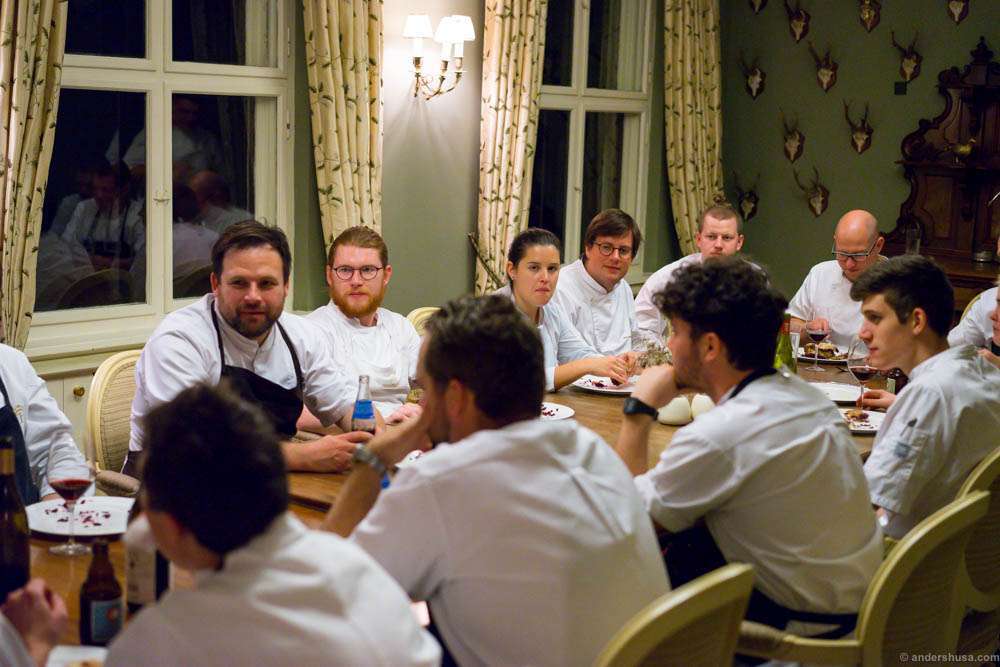 What do you think about special events like this? Would you like to see more reports from such dinners on my site? Please leave a comment below.
Disclaimer
This was part of a sponsored trip with Visit Denmark. The sponsor had no influence on the content of this article. I received no monetary payment. The post contains an affiliate link to booking.com.