Drive one hour south of Copenhagen, on the island of Zealand, and you find yourself in the tiny town of Prestø. Besides being a peaceful and charming small seaport, Prestø is also host to one of the very best restaurants in Demark. Head chef Jonas Mikkelsen, sous chef Bettina Lorentzen and restaurant manager Rasmus Mørch gave us a truly unforgettable evening at Mindet this summer. There is no doubt that the location further lifts the experience: A restored historical hotel surrounded by a green park, beaches, and a spectacular sea view. However, the magic that happens in the kitchen is what really makes this restaurant stand out.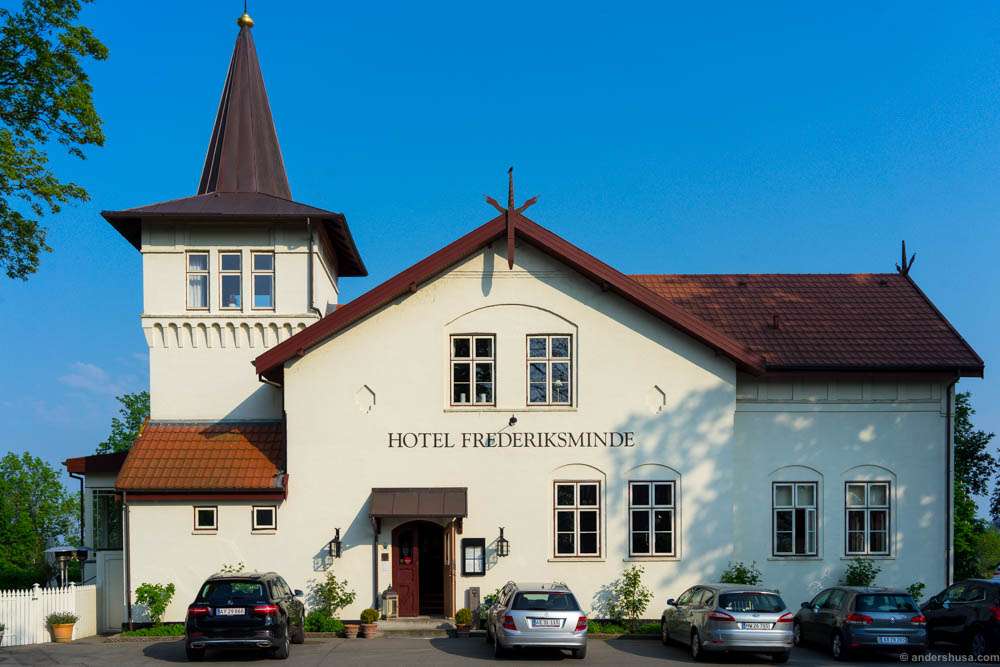 We arrived in the afternoon after a pit stop at Rønnende Kro, where we had a great Danish tavern lunch fit for two traveling foodies. I still remember my visit to the tavern last year as well, and the following chefs' meetup at hotel Frederiksminde. Finally, Hedda and I were here to enjoy the full Frederiksminde experience.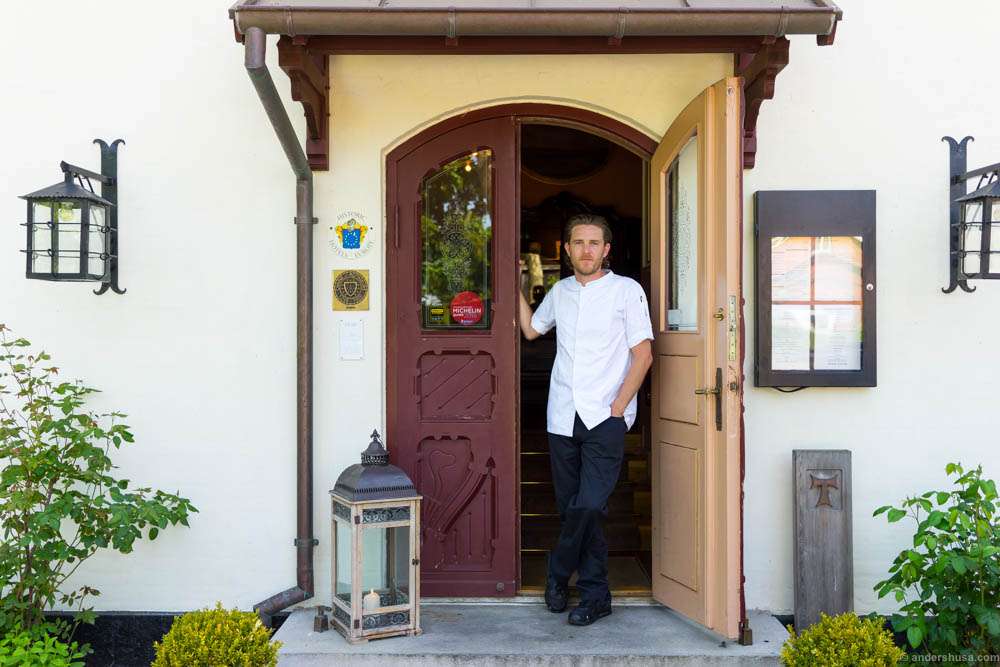 Head chef Jonas Mikkelsen has been praised for some time, with top reviews in all major newspapers in Denmark, and yet few expected him to land his first Michelin star so soon. It's been six years since he came to hotel Frederiksminde. However,  2016 was the first real opportunity to get a Michelin star since the guide did not venture outside the big cities until this year. Personally, I cannot fathom why Mikkelsen was off the radar. The meal we had compared more to a two-Michelin-starred restaurant I've dined at than typical one stars.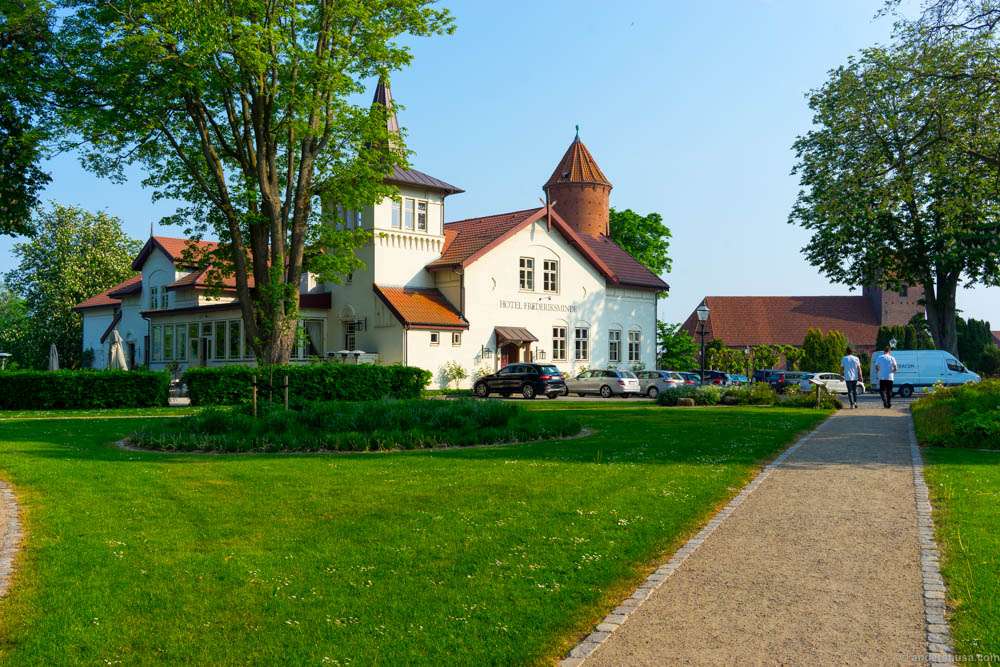 We were welcomed and checked into hotel Frederiksminde (ad: affiliate link) and accommodated into room no. 1. Hedda took a short nap in the big four-poster bed, while I continued to explore the premises. In the herbs garden outside I met Jonas as he was checking on the plants. He invited me to join him for a walk down to the beach, where he wanted to check whether the first rose hips were already blooming. Indeed, they were!
– We pickle or cure them and use them to flavor all sorts of things. In ice creams and syrups. Or use them as decoration on top of a dish. I might do that tonight, Jonas told me.
An Unforgettable Evening at Mindet
An evening at Mindet is the top choice on the menu with 6 or 9 courses. The meal was constructed in a classic fine dining logic. It started with a serving of seven snacks and a sparkling aperitif before bread and butter hit the table. Then followed seven more courses, of which four were vegetable-based, one was fish and two were meat. Even though the last three are probably considered mains, they were all starter sizes. Each one got a pairing of wine. Lastly, we had two desserts and finally five different petits fours to go with the coffee. Does that count as 22 serving? It sure is plenty of food in either case, but I would argue that the amount is just perfect. We were full, but not stuffed, probably due to a highly vegetable-focused menu.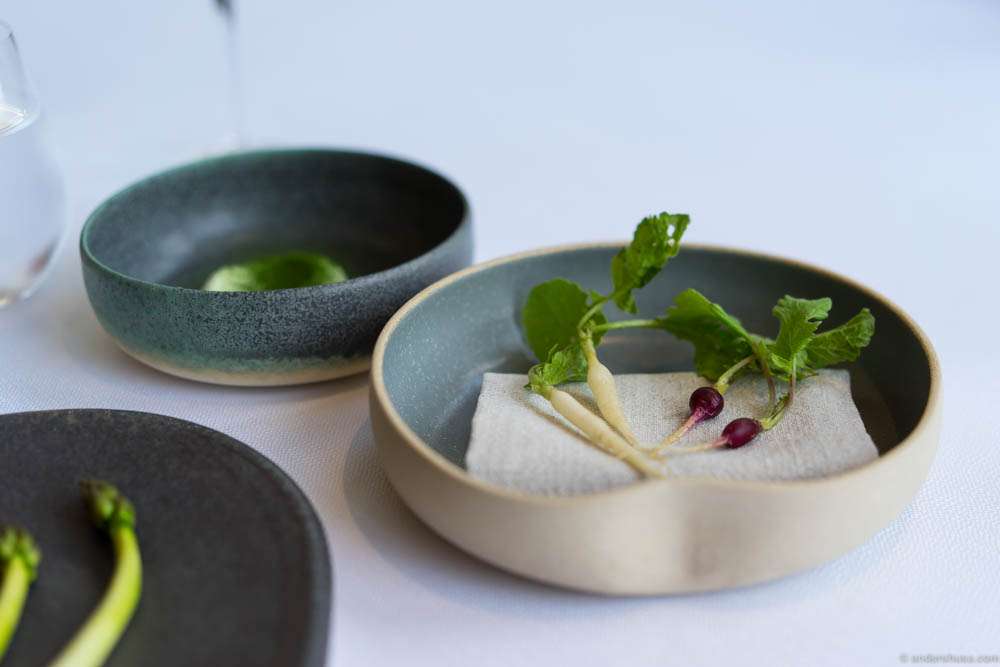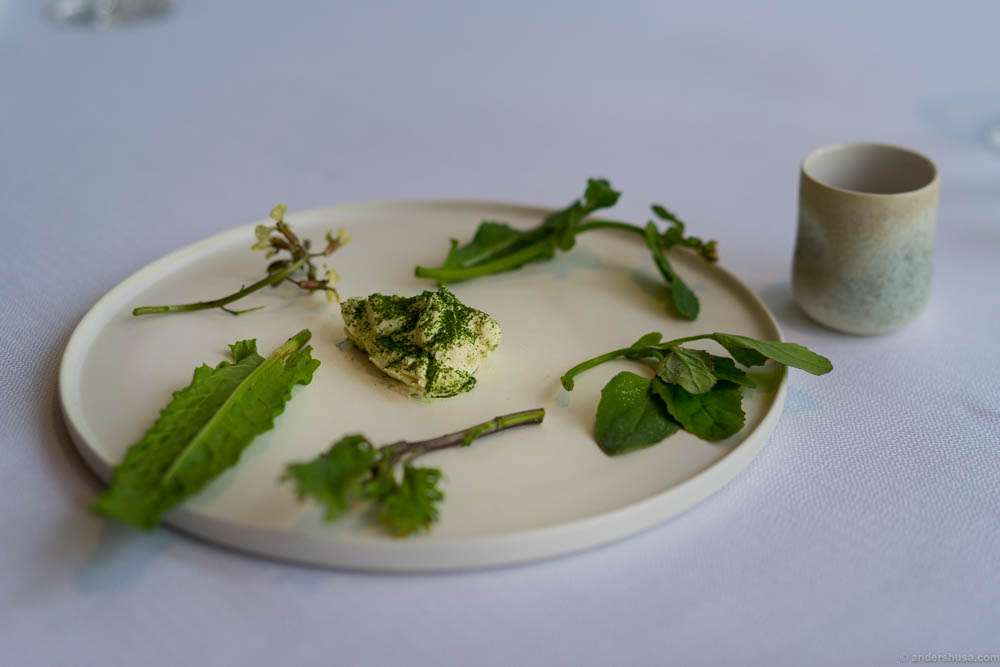 Restaurant manager and sommelier Rasmus Mørch was our host this evening. He was a very pleasant waiter with a friendly attitude and true passion for his wines! The wine menu was about as rememberable as the meal. Definitely the best selection of fermented grape juice that we had on this long foodie trip through Denmark. Needless to say, it was all natural wines from winemakers with a story, which I am starting to find increasingly more interesting. Rasmus gave us just enough input on each wine, and if we asked he would tell us more.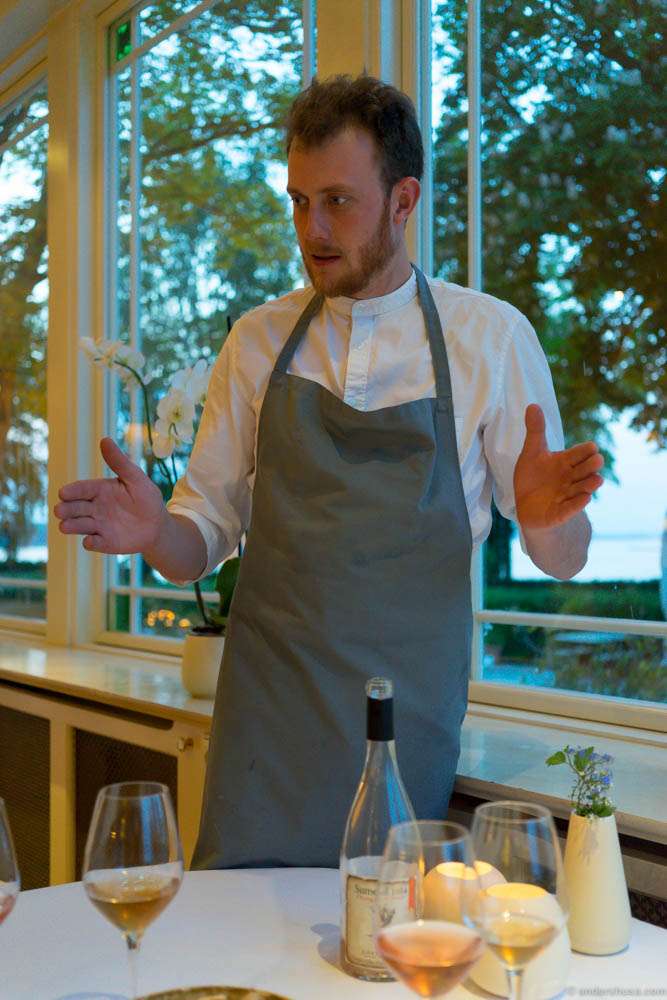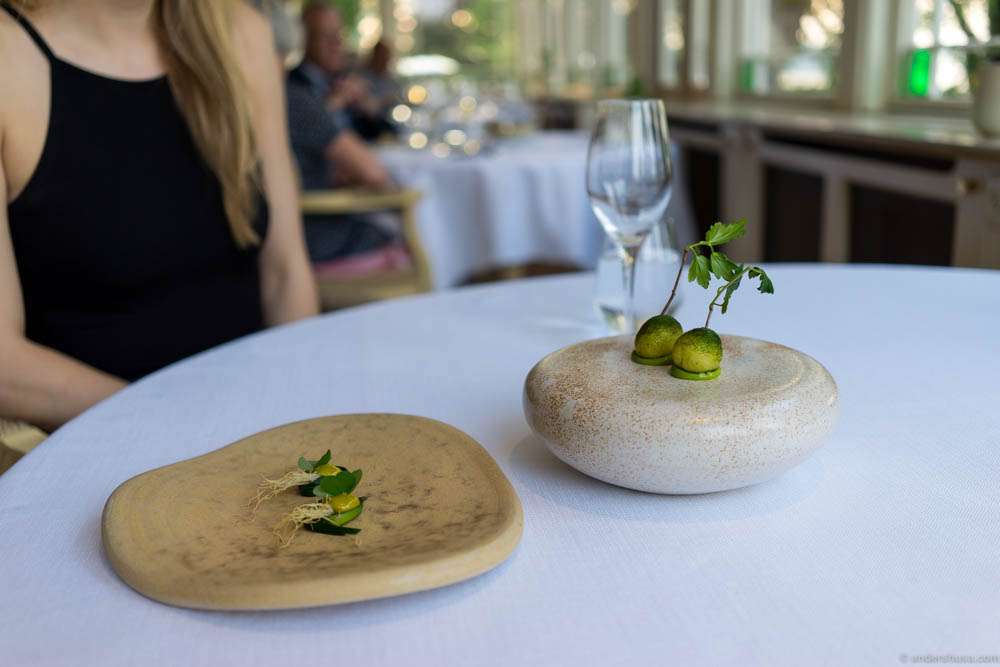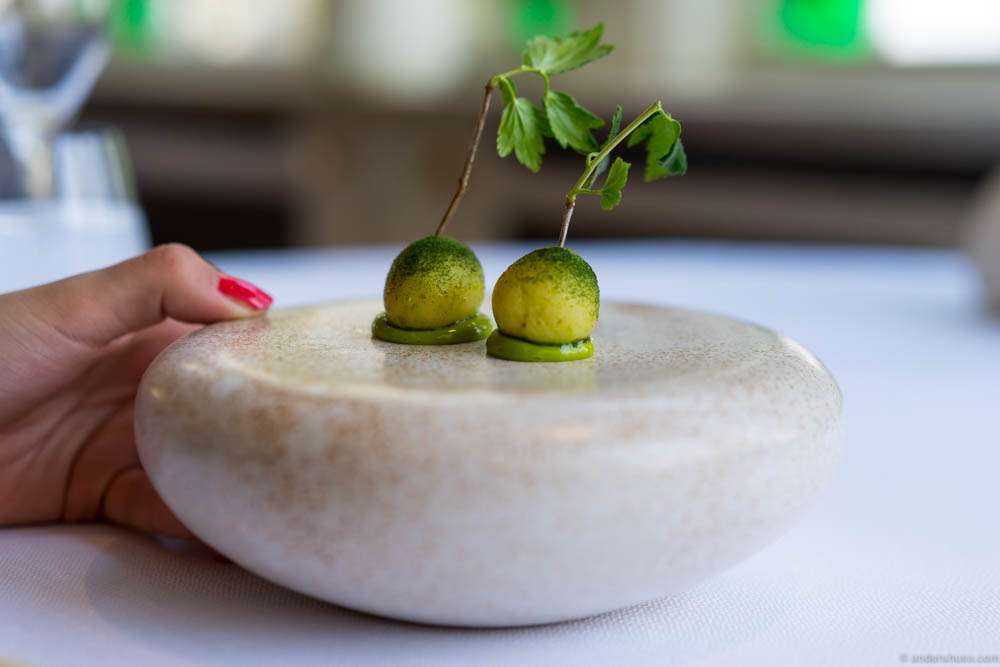 Both the general manager, Norwegian Silje Brenna, and the head chef Jonas Mikkelsen are partners in Hotel Frederiksminde and Rønnede Kro. That ensures that their hearts are in the job. I don't get why more restaurants don't partner up with their most important employees. Especially at high-end restaurants – where the menus are a reflection of the head chef more than anything else. If you follow Jonas Mikkelsen on Instagram you will know how enthusiastic and heartfelt he is about his produce and food. In a true new-Nordic sense he uses a lot of local and seasonal ingredients, and preferably organic vegetables or animals from well-renowned farms. That's if he doesn't find it in his own garden or the Prestø surroundings.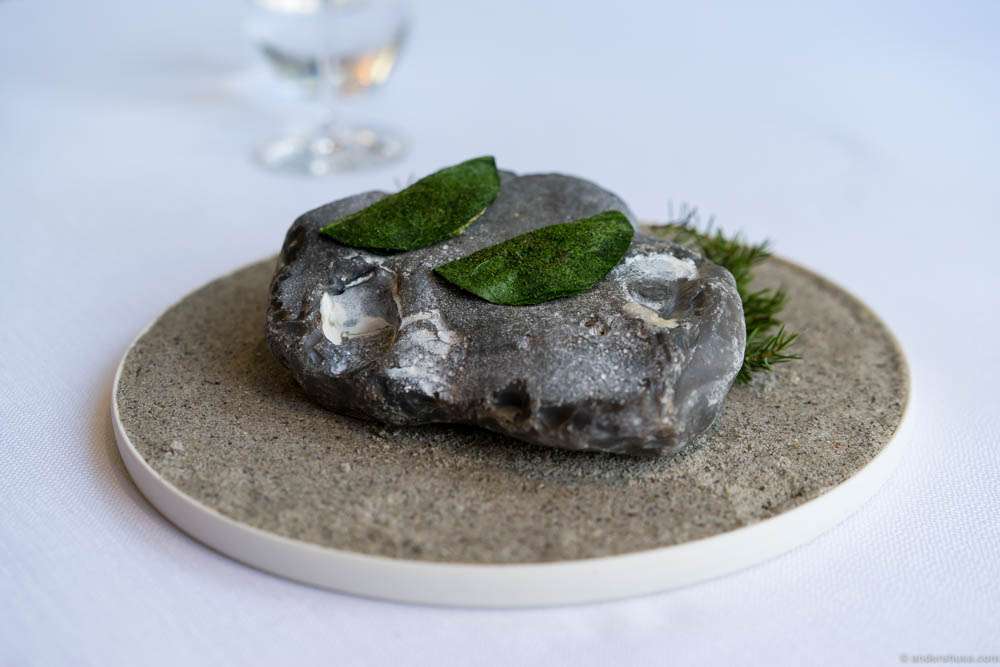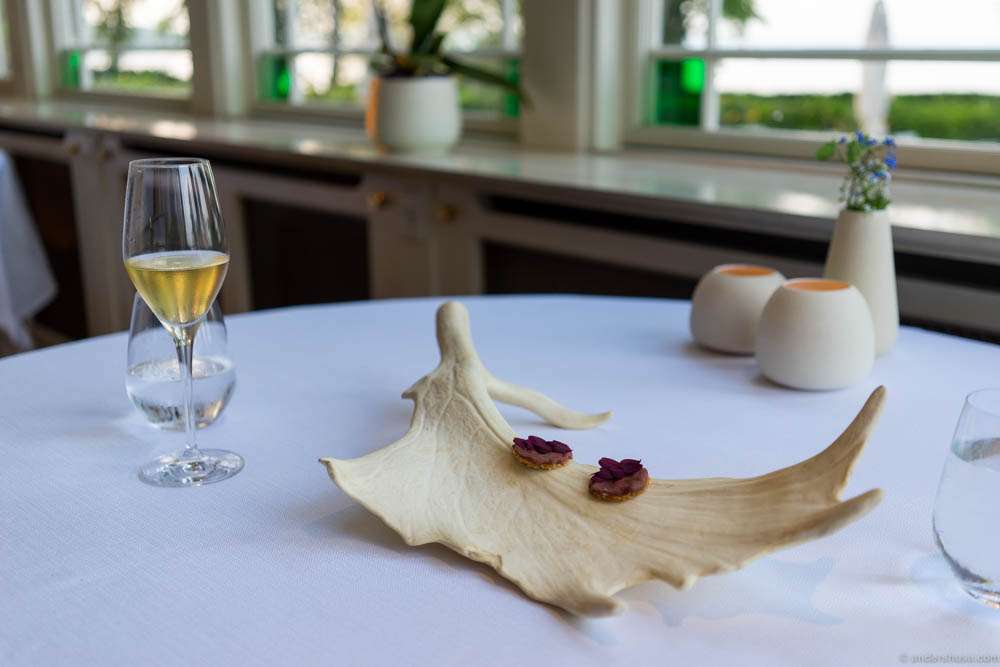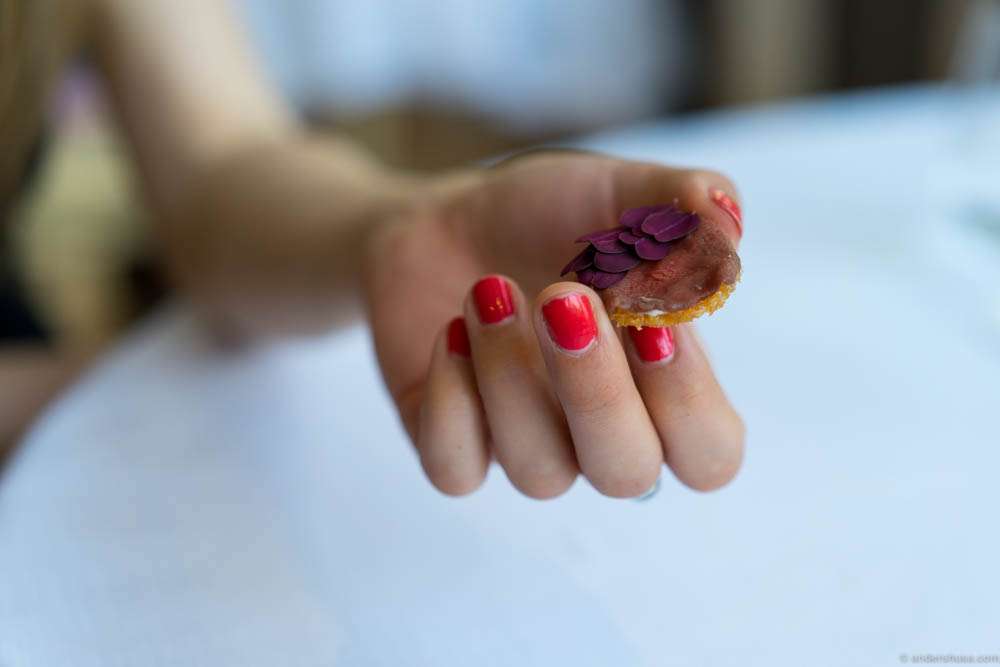 Experiencing a meal like this is almost like a dream. There are so many wonderful creations for the eyes and marvelous flavors for the palate. I have a strong feeling that Jonas Mikkelsen and hotel Frederiksminde will keep their star, or maybe add one more. In fact, a Michelin inspector was present in the restaurant this very evening. He identified himself afterward. Could it be that he was caught on camera as well? Watch my video and you might spot him.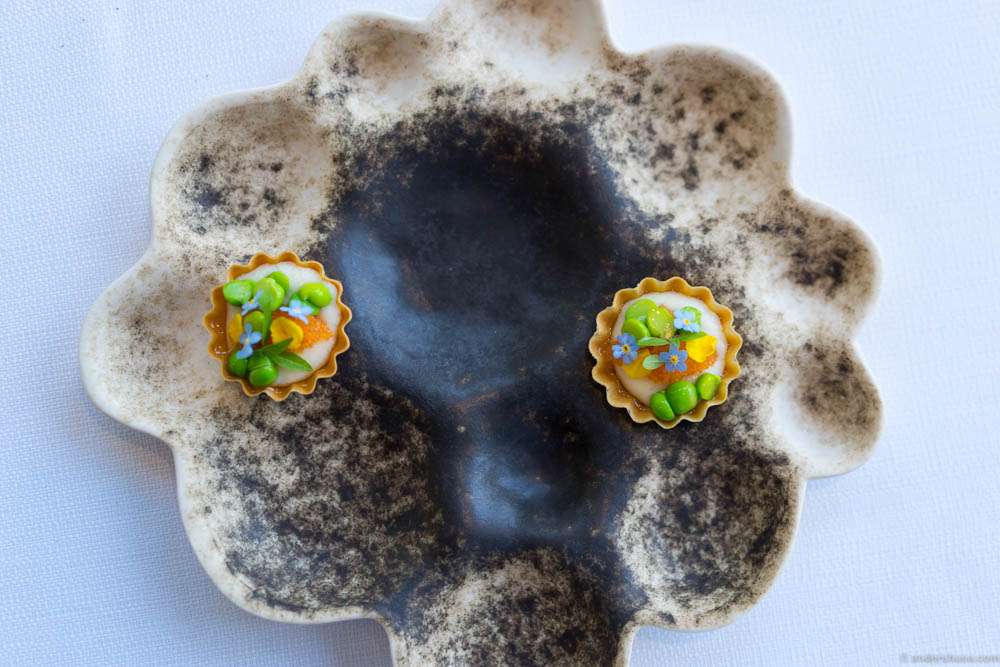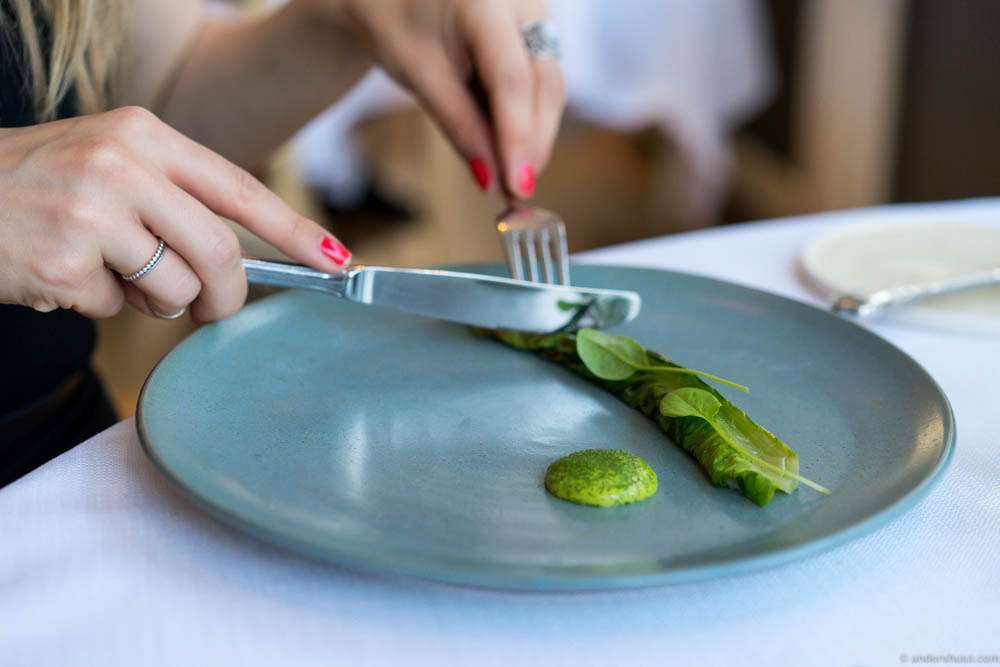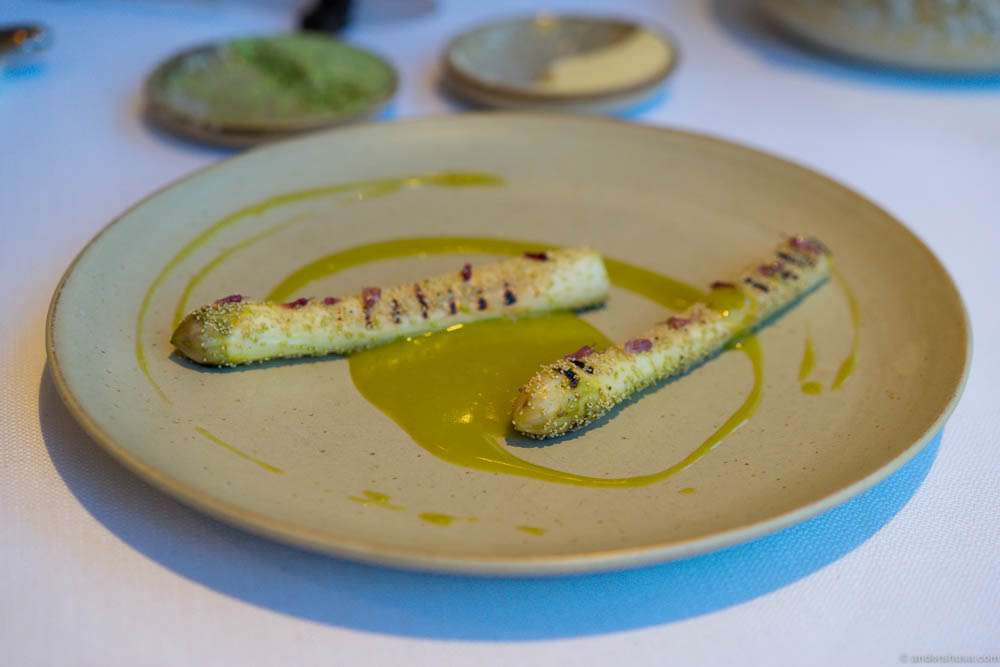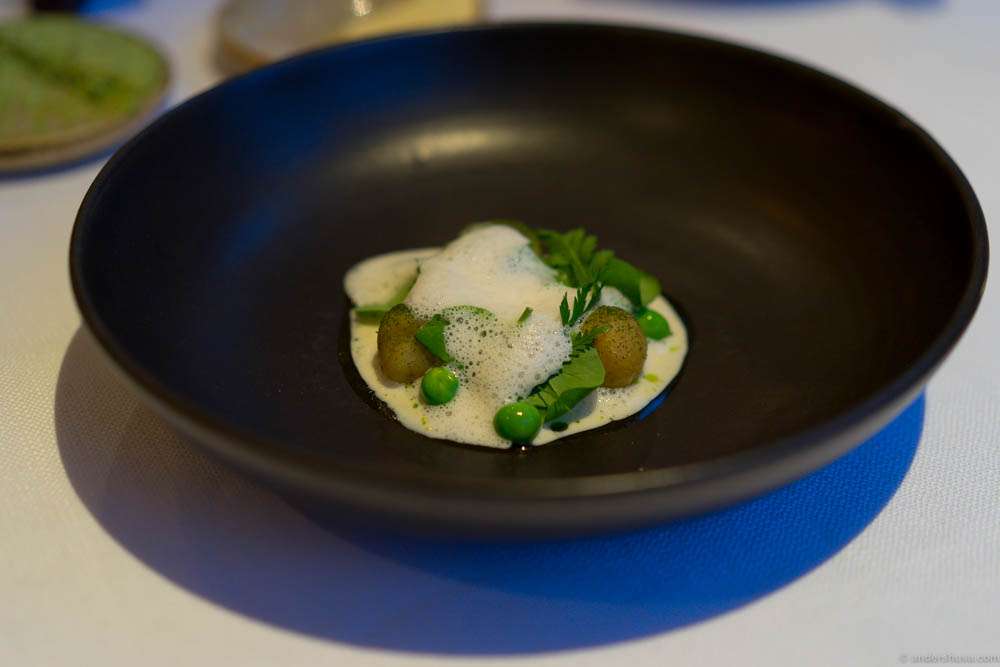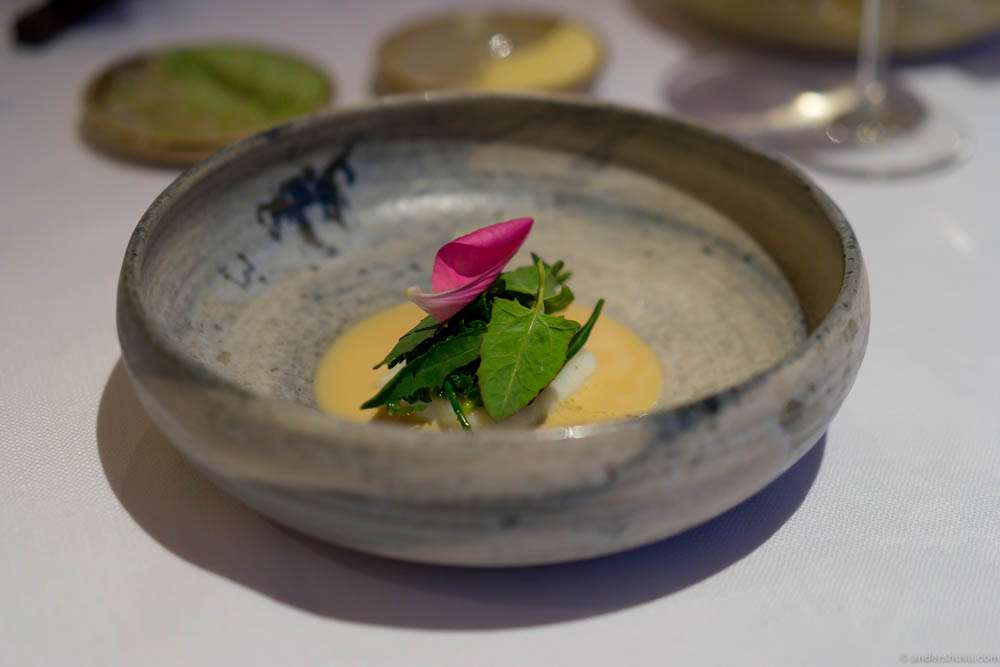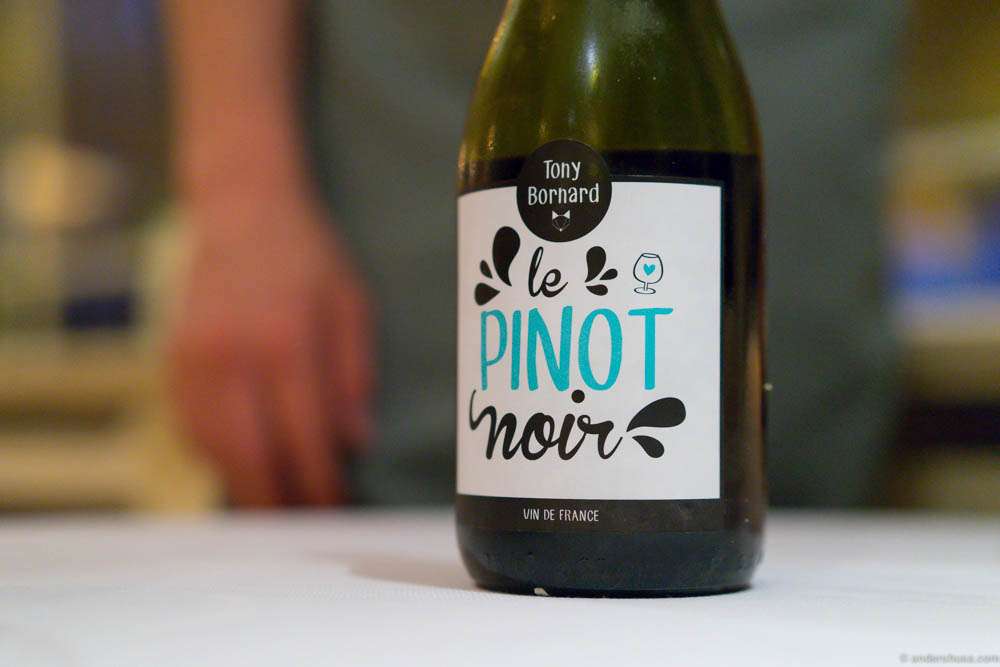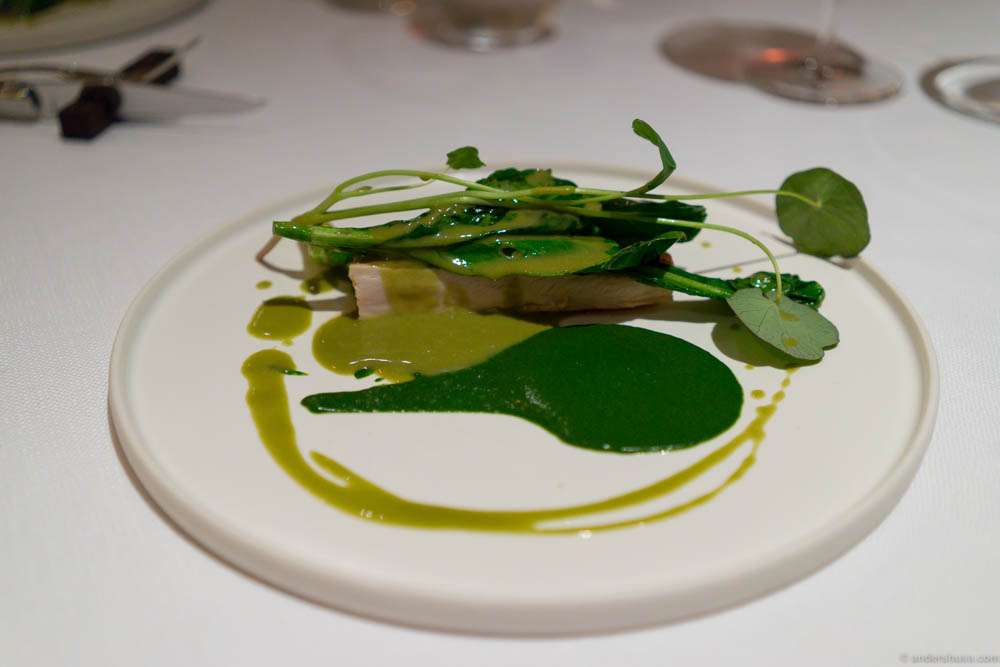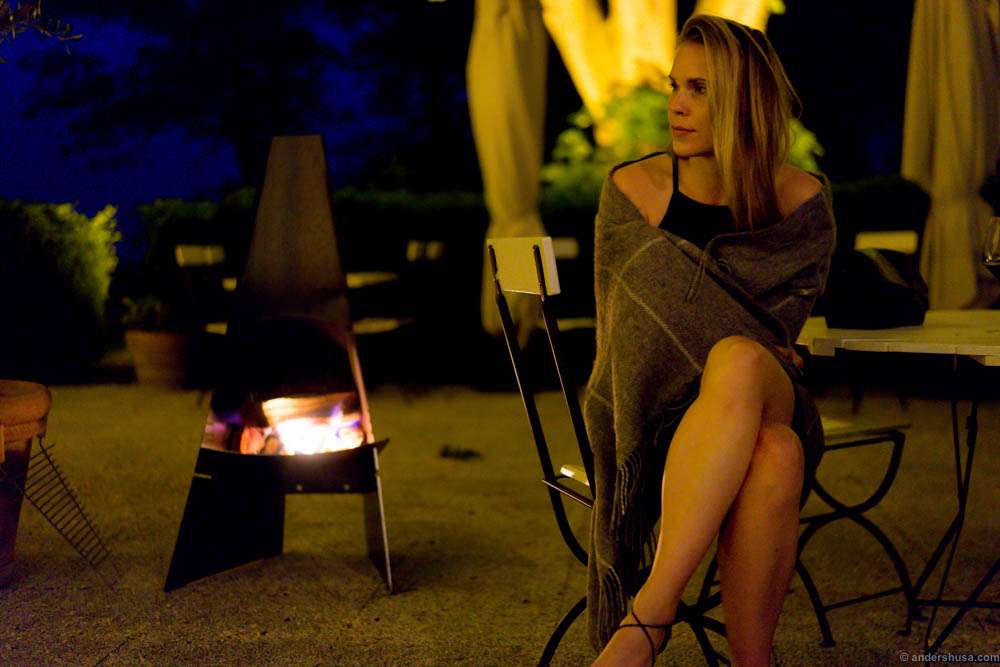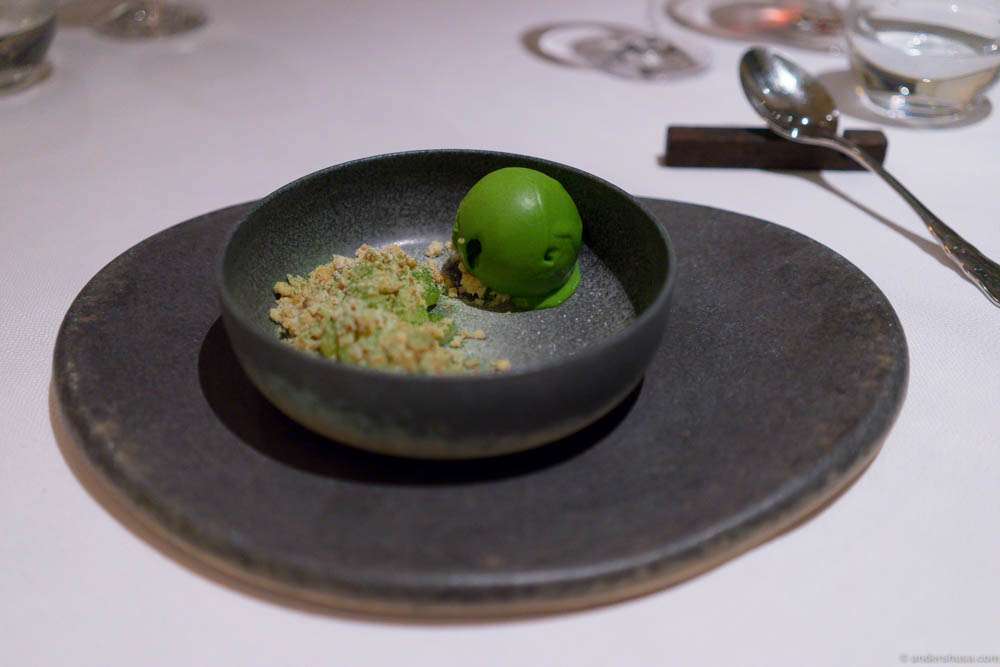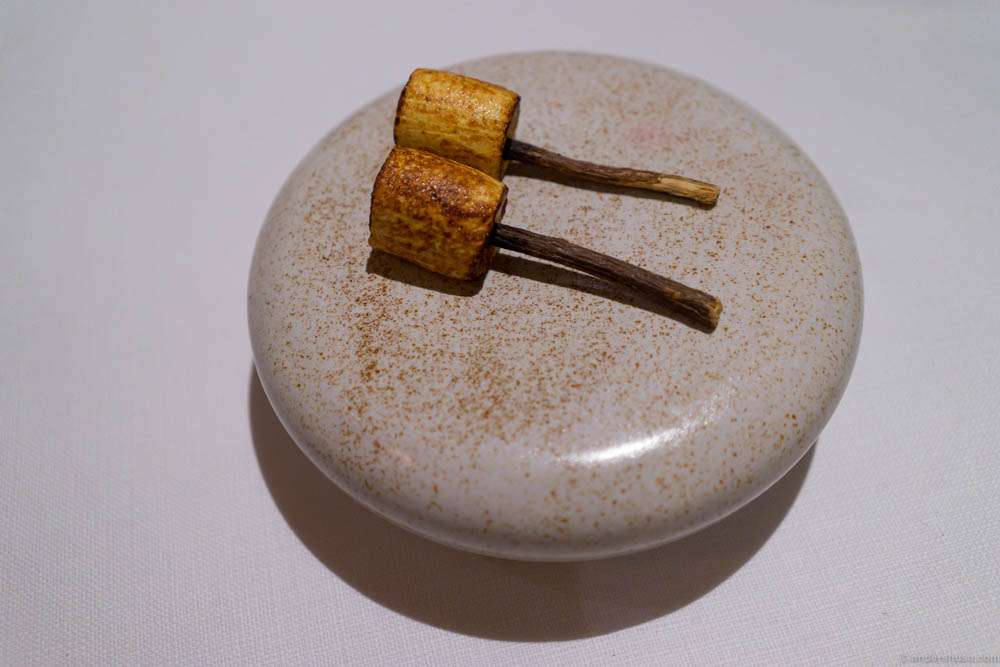 The Hotel Breakfast the Next Morning
The next morning we woke up and went for a stroll in the beautiful surroundings of Hotel Frederiksminde. We walked in the garden, down to the beach, across the churchyard, on the cobbled streets through town and all the way to the harbor. As we returned to have our breakfast a duck was taking its morning bath in the pond outside. True harmony in Prestø.
The breakfast is worth a visit to the hotel alone. Everything is homemade by the same kitchen that serves you in the evening. Our table was completely covered with the most wonderful food. Homemade bread, cream cheese, ham & cheese, eggs, jams, chocolate spread, tiny cakes, strawberries and müsli with nuts and berries. The juices were freshly pressed and the coffee was brewed on a French press. I could wake up like this every morning.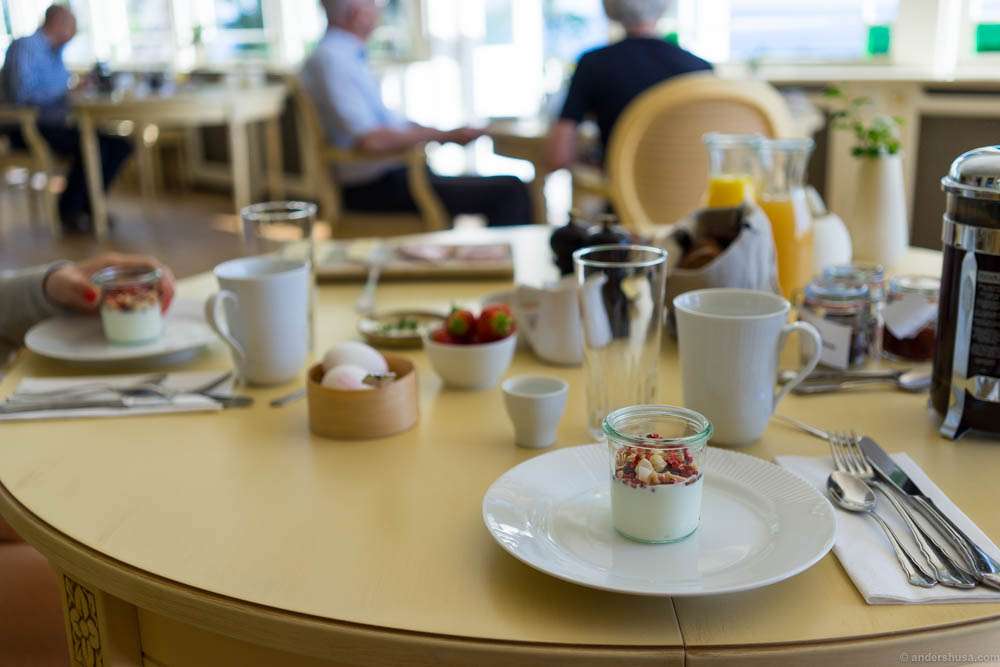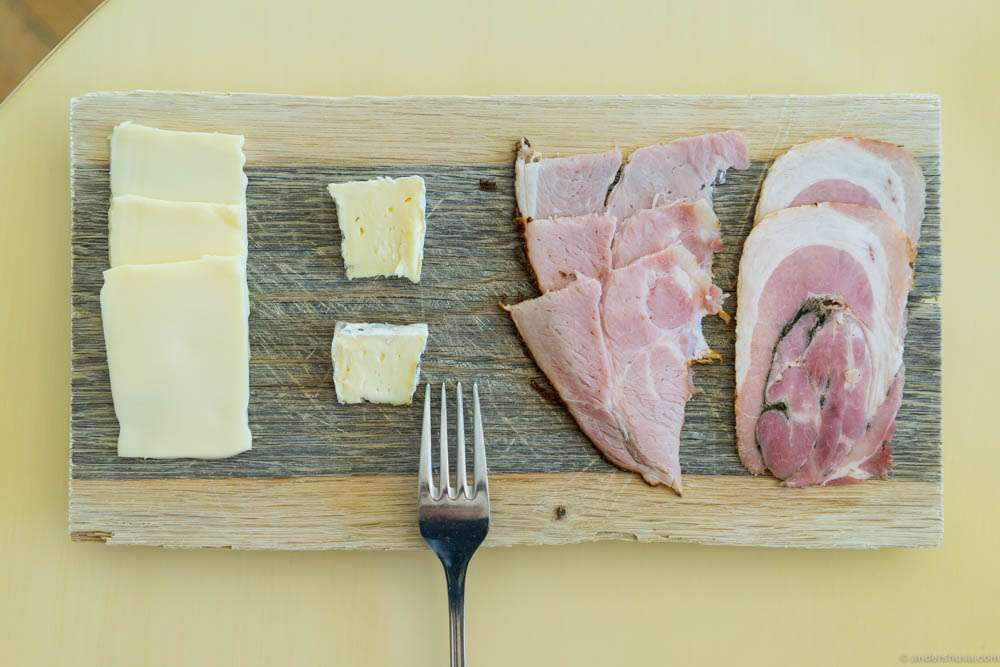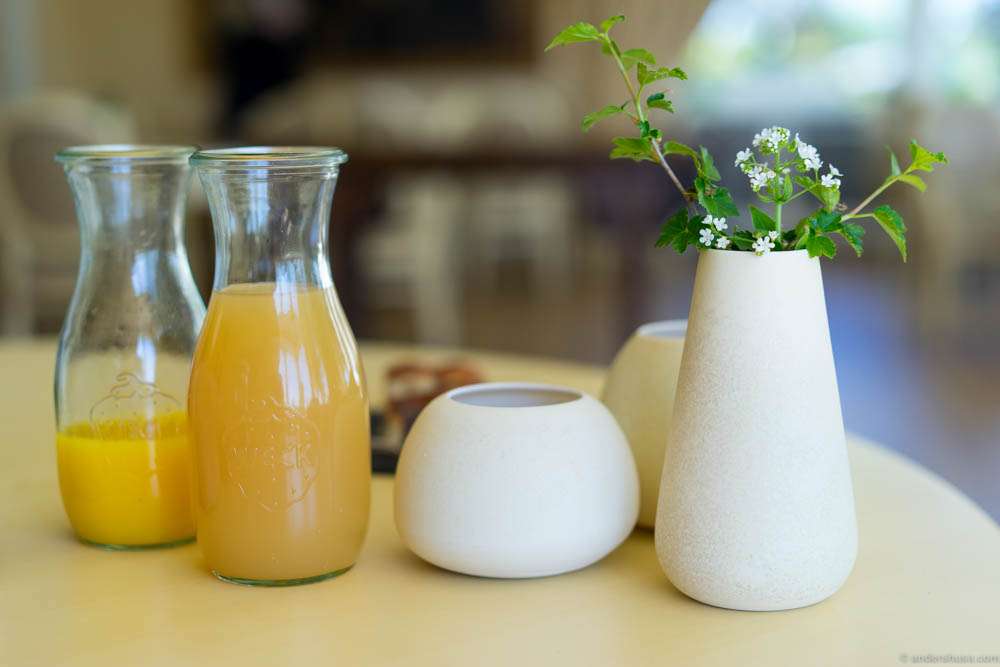 Have you been to hotel Frederiksminde, or did this inspire you to go?  Please share in a comment.