This summer we drove from Copenhagen to the wonderful hotel Frederiksminde. On the way, we stopped at Rønnede Kro. It was my second visit to this old tavern in the south of Zealand in Denmark. When I first visited this hidden gastronomic gem last year,  I was amazed at how high the level of cooking and creativity was in a simple roadside restaurant. Rønnede Kro is literally situated in a road crossing. There's not much more happening in this town. Currently, you can't even sleep over at the inn, although they plan to do something about that in the future. This is just the perfect pit stop for a classic Danish tavern lunch.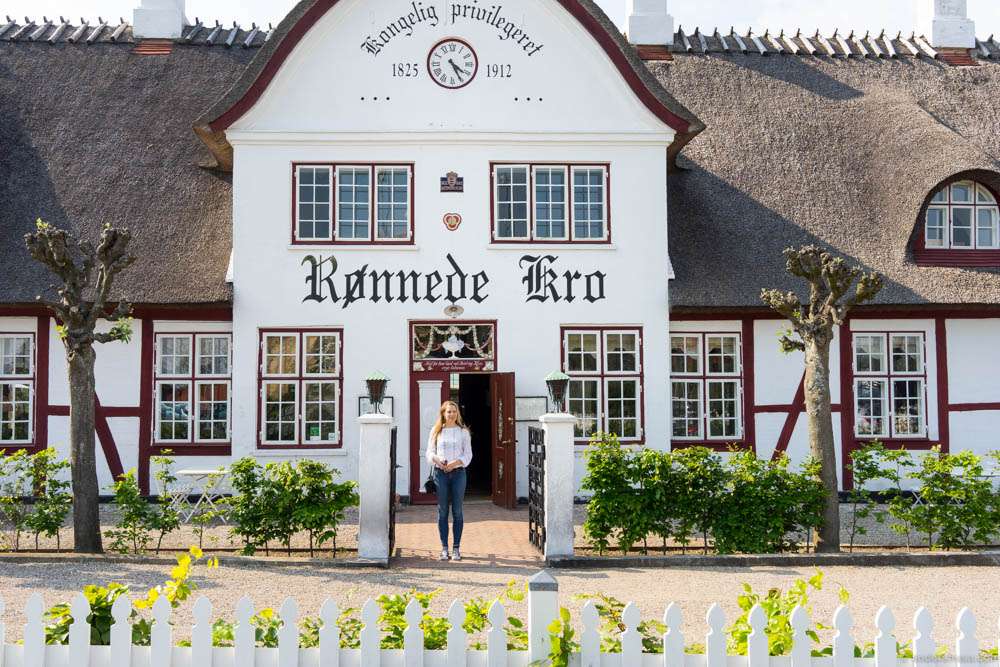 I was driving and had no plans of drinking much, of course, but since we were in Denmark I thought one beer was ok. We had a long lunch ahead of us, anyway. My goodness that beer tasted great, even if we were just a 30-minute drive from Copenhagen. It was the first beer of the day, so no surprise! The menu at Rønnede Kro tempted us with traditional Danish open sandwiches, a good selection of lunch starters and main courses, and lastly some classic Danish desserts. All made with local, seasonal produce of high quality, and I knew from my previous visit that the chef knew how to prepare it to perfection as well.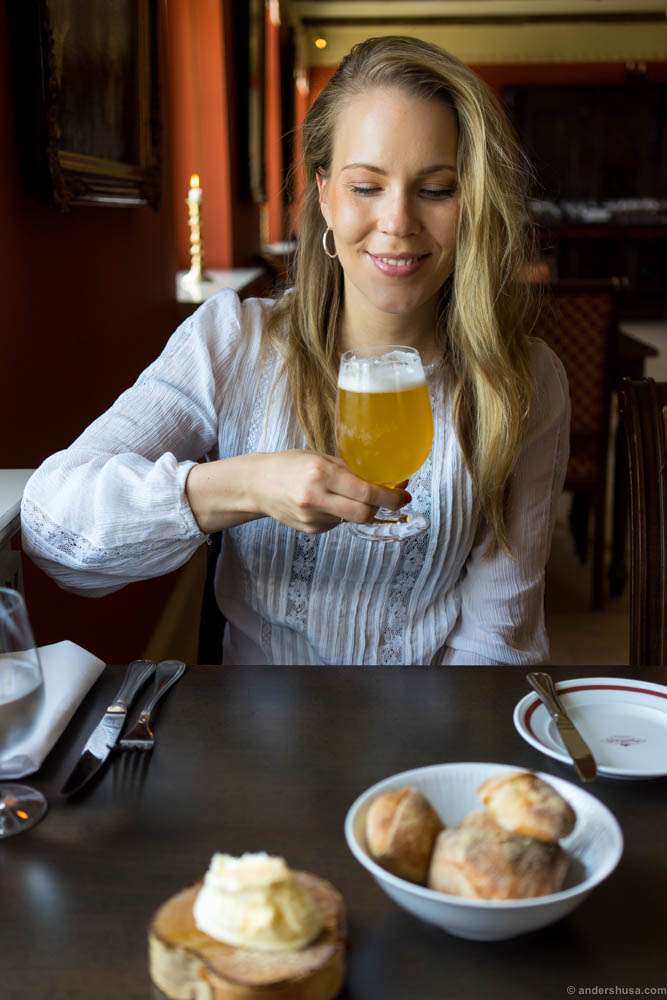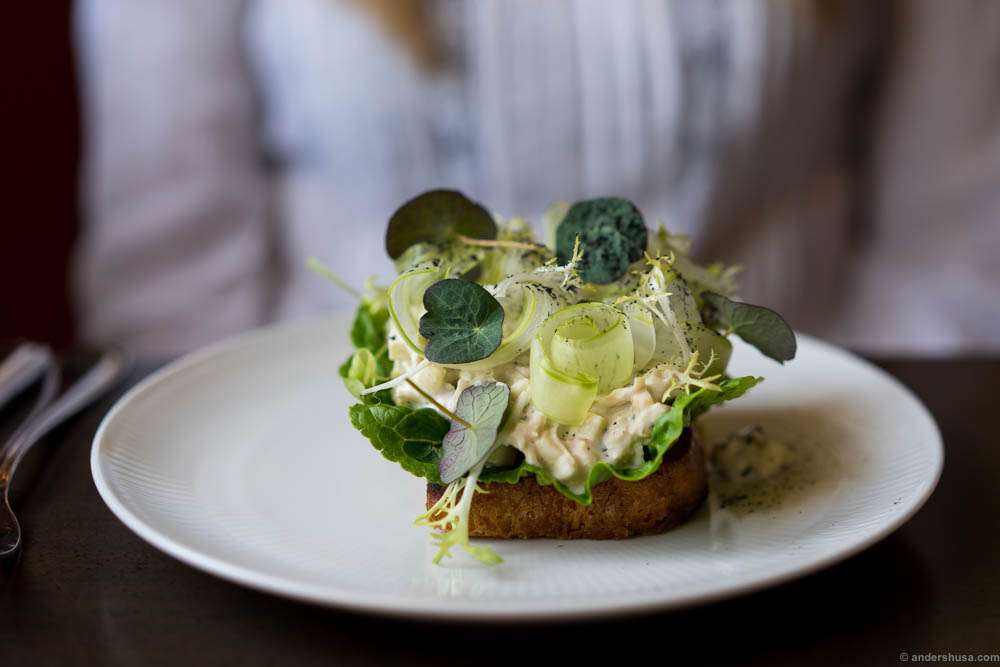 Smørrebrød is the ultimate Danish lunch dish. It's not the national dish, that's crispy pork with parsley sauce, but I think it should be. You never hear about crispy pork restaurants, but there are smørrebrød-joints on every corner! Open-faced sandwiches can either be utterly boring or the most supreme of snacks. It all depends on the ingredients and presentation. These toasts were fried, and that makes all the difference. So much crunch in each bite. A light and airy core with a crispy crust. Hedda got a flavorful yet very classic chicken salad, while I had a more contemporary version with lardo and a rich emulsion of smoked mussels. Super fresh toppings with lots of greens on both.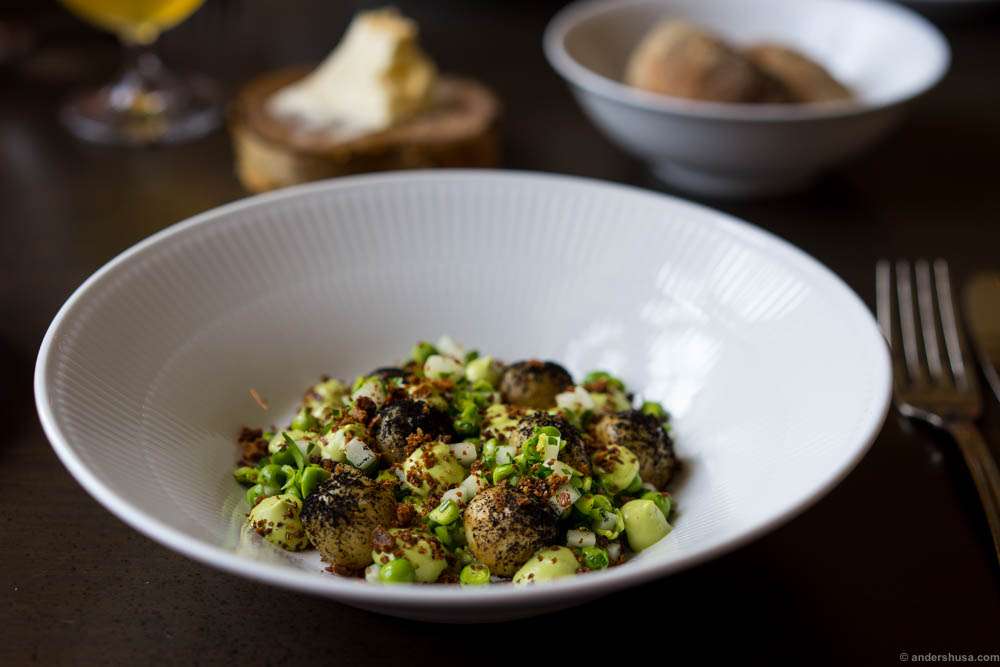 The use of wild herbs and flowers on food is hardly innovative these days, but not everyone masters how to put it together. Too many times restaurants just throw a lot of colorful flowers on a dish, seemingly without thinking about the flavor or color combinations. However, when it comes to blossoms, as with many things in life, less is more! Head chef Kevin Tuuling and his team of chefs at Rønnede Kro knows that. Each plate looks so inviting and fresh. A play with colors and shapes as much as textures and tastes. It's the flavors of the Danish nature at this time of year: ramson, new potatoes, and asparagus.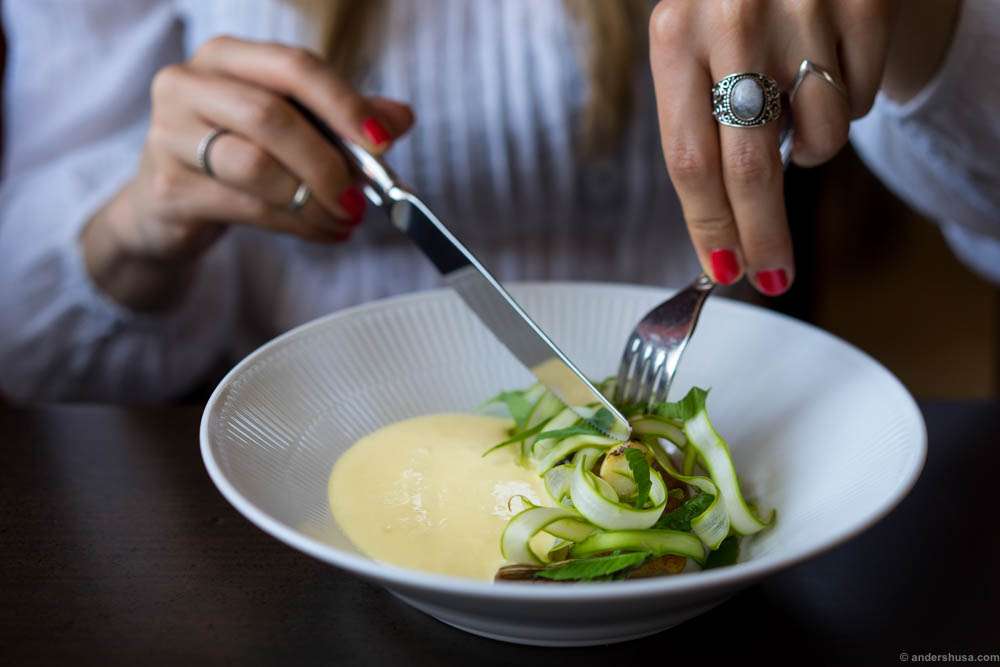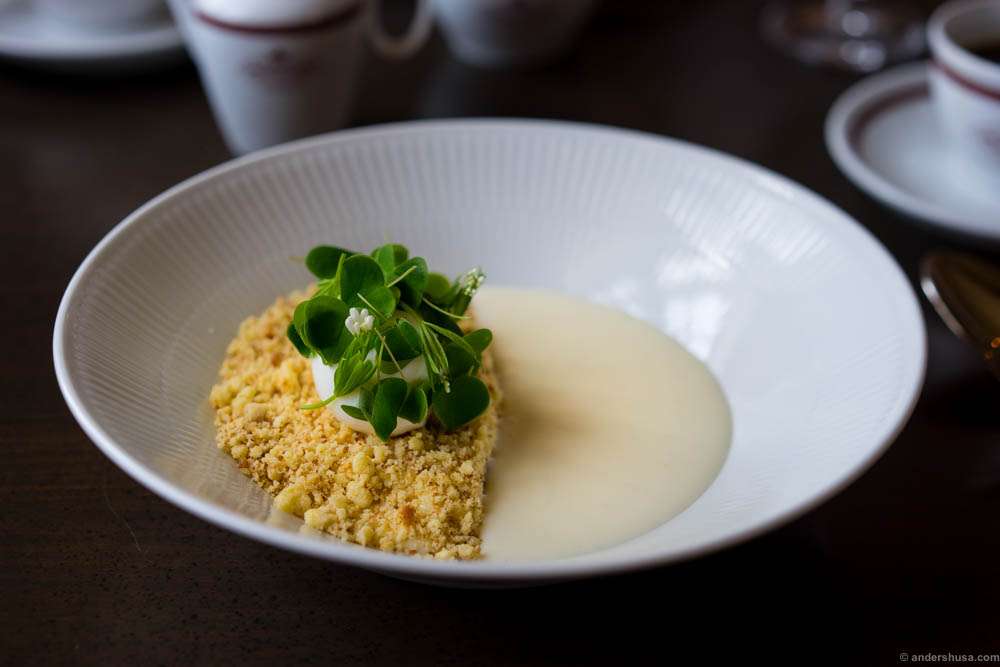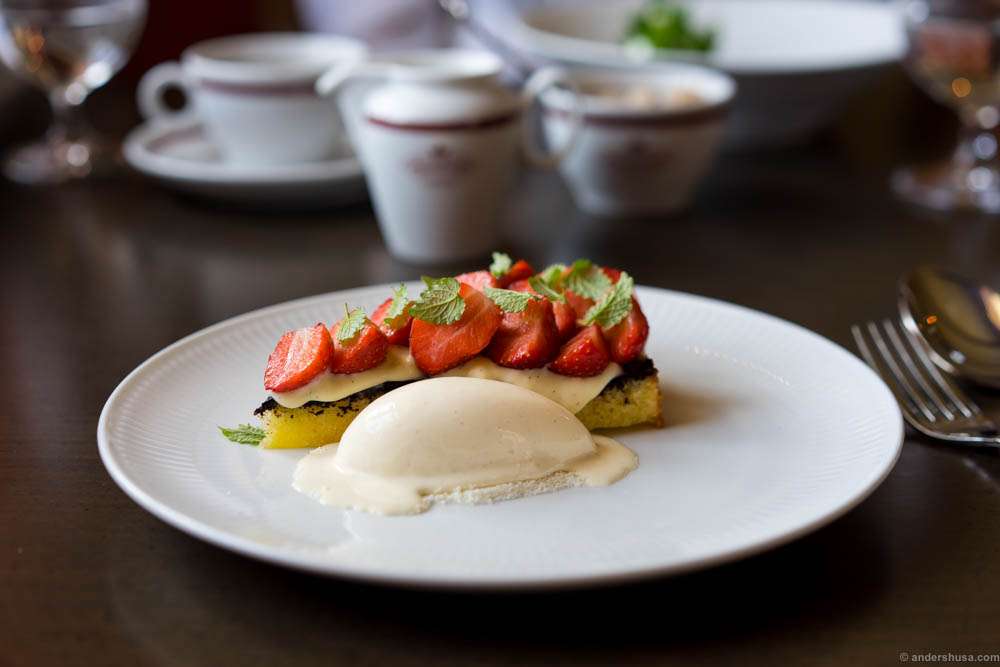 Two delicate and delicious desserts marked the end of our lunch. A pie with Danish strawberries was a piece of heaven, with seasonal Danish strawberries and homemade vanilla ice cream. Rhubarb on the menu is not uncommon at this time of year either, but not everyone masters great combinations to go with it. White chocolate, mazarin, and a classic Danish koldskål was definitely a good one. Rønnede Kro: I shall forever stop by when I pass you!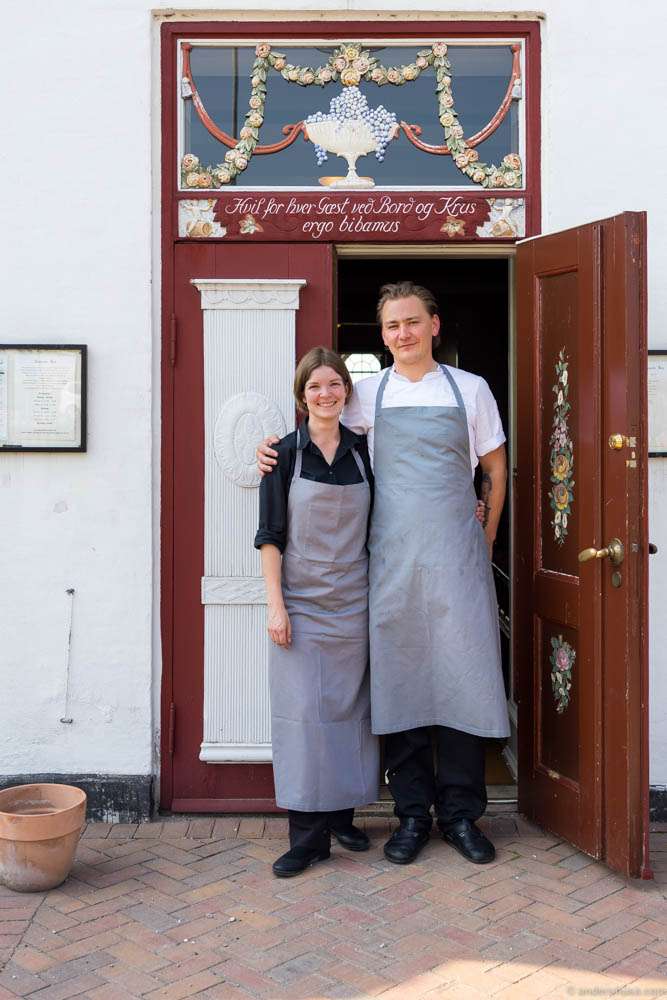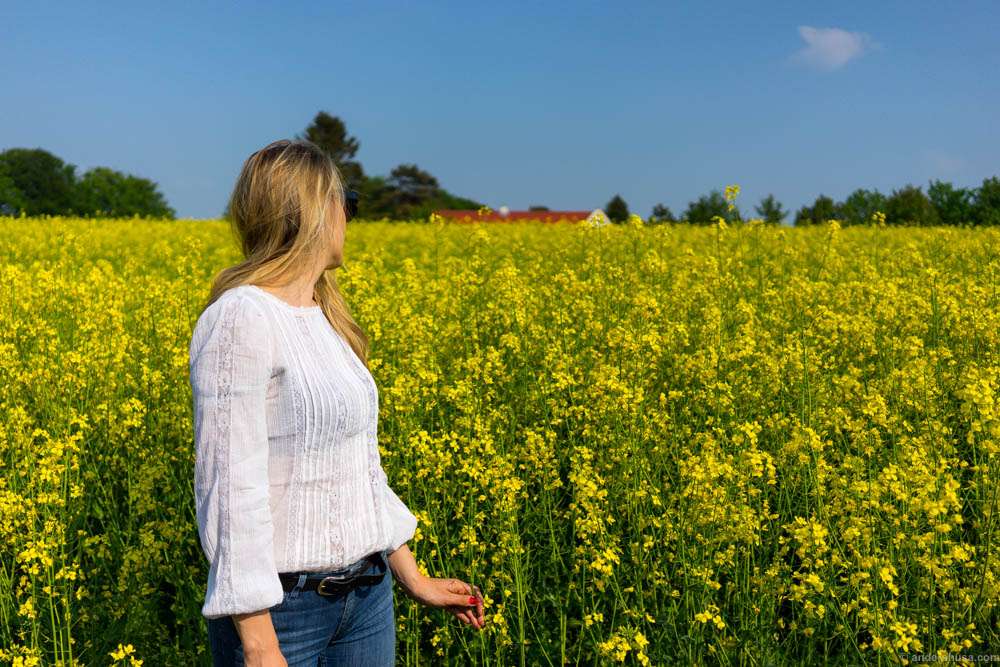 Have you been to Rønnede Kro or other Danish taverns? Please share your experience in a comment.
Follow Us on Social Media

YouTube
Anders Husa & Kaitlin Orr

Instagram
@andershusa
@carnivorr

Facebook
Anders Husa & Kaitlin Orr

Join Our Food Community
The Hungries
Become a Patron!