Oslo is a peculiar culinary city. There are very few Norwegian restaurateurs in fine dining – at least at a Michelin-star-level. Besides, Bent Stiansen who has held one Michelin-star at restaurant Statholdergaarden for 20 consecutive years, there are actually none. It took a Dane to obtain three-Michelin-stars at restaurant Maaemo. Swedish Mikael Svensson at restaurant Kontrast was awarded one Michelin-star in 2016, the same year another Swede, Björn Svensson, decided to close his one-Michelin-starred restaurant Fauna. If we look at star-candidates for 2018, I would say the obvious picks are restaurant À L'aise with Danish head chef Ulrik Jepsen, and Bokbacka, with Swedish head chef Simon Weinberg. Don't get me wrong – I couldn't be happier about the fact that Oslo is a Scandinavian melting pot!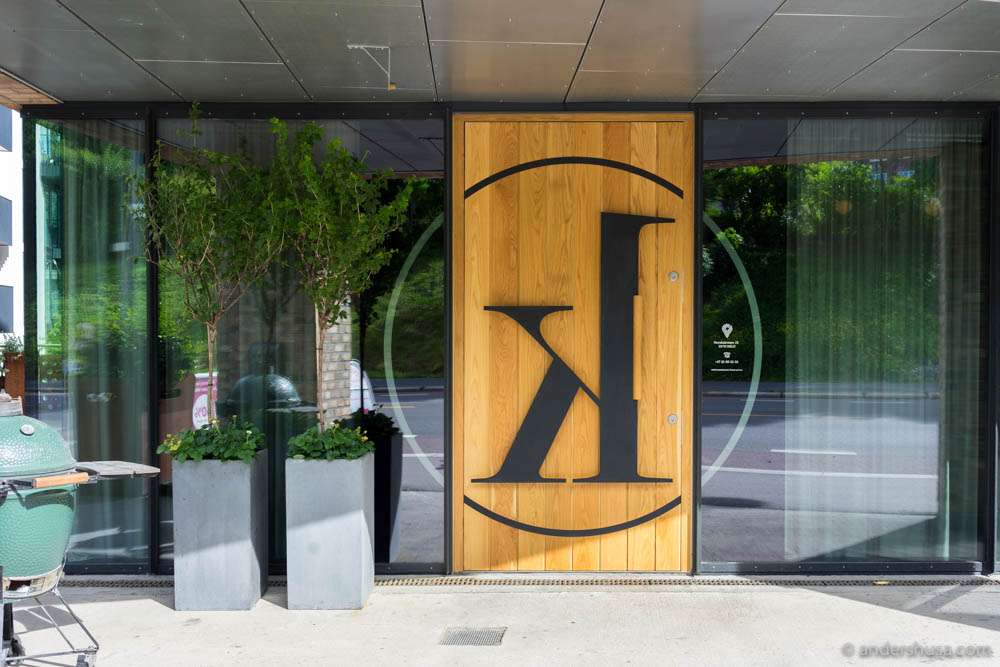 Hedda and I returned to restaurant Kontrast in late August this year, celebrating two years together. My previous visit here was on the first day they reopened at Vulkan on the 8th of April 2015. I also attended the Chef's Dinner in October the same year, but, to be fair, that was a special event. In either case, it feels like ages ago. Since then, chef Mikael Svensson has won his first Michelin star in 2016 and reclaimed it in 2017. Not a small feat! I was excited to see how the team had developed, and how different the menu would be from opening day.
We were welcomed by the head sommelier at Kontrast, Marko Radicev, who would also be our main waiter and host for the evening. A terrific guy, who gave us excellent wine recommendations, and kept a keen eye on our table throughout the meal. Champagne spilled into our glasses and snacks hit the table shortly after. Obviously, we had selected the big menu Store Kontraster with 10 courses priced at NOK 1450, over the smaller Små Kontraster that has only 6 courses priced at NOK 950. You gotta go all in at a place like this.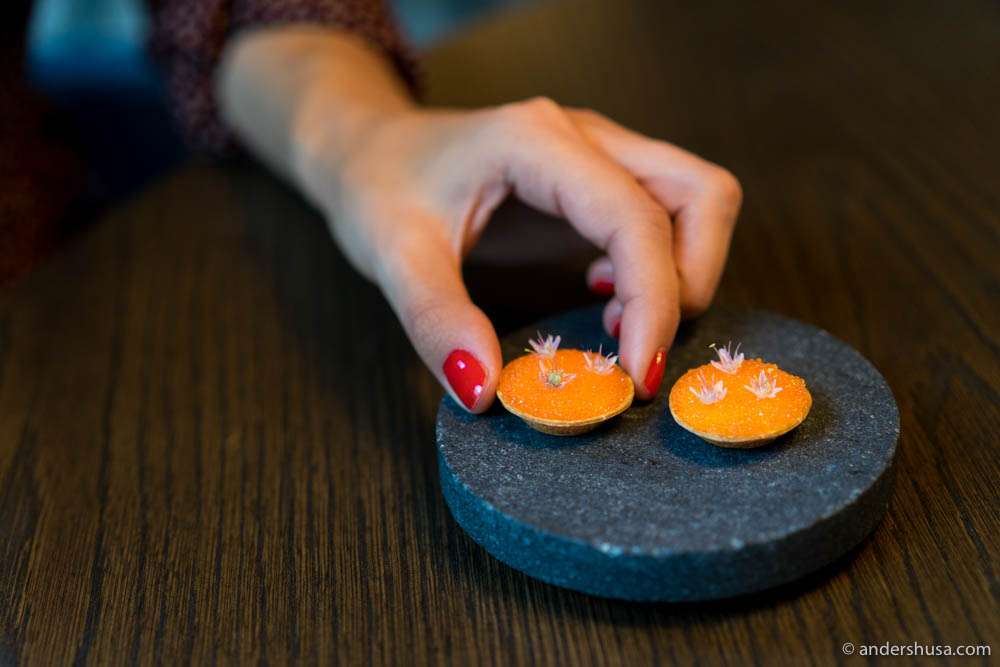 All snacks were delicious, with the løyrom tartelettes being the clear winner for me (it was pure heaven in a bite), while the chip of scallops with roe and tartare was my least favorite. A sort of bonus dish, or extra snack, that wasn't on the menu appeared in between the snacks and starters. Monkfish liver with star anise- and aquavit-cured monkfish cheeks, topped with a refreshing elderflower vinaigrette. If you haven't tried monkfish liver, you are missing out. Bot the taste and texture are amazing, and Kontrast managed to elevate it even further in this wonderful dish. This is an ingredient I'd like to see on more menus in the future.
The first actual starter was served in a Rocky bowl from the ceramic artists Odd Standard in Stavanger. Raw shrimps with peas and sugar snaps from Korsvold gård – a farm it seems restaurant Kontrast has a very tight cooperation with. Here, Mikael manages to turn a simple ingredient like peas into a star produce. Their crunchiness and sweetness go so well together with the fatty, raw shrimps, while the horseradish gives the dish a freshness.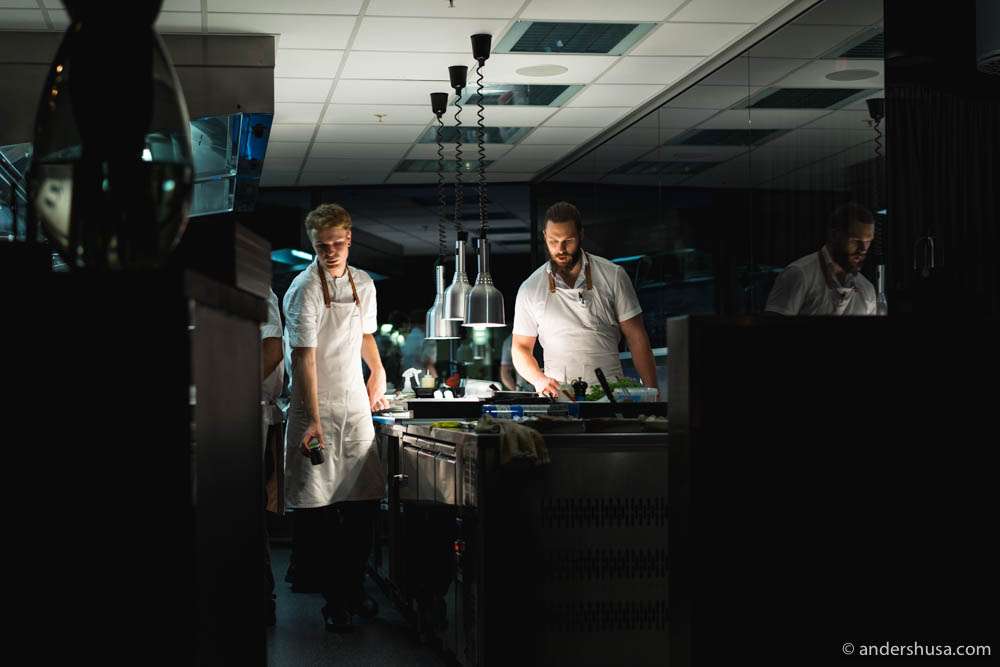 In a dish of bluefin tuna from Øygarden, Mikael brings out an ingredient I've been seeing more and more lately in Scandinavia. Using the toro to make delicate sashimi slices, in a Japanese style, but keeping it New Nordic by adding apple- and nasturtium-marinated kohlrabi, and a sauce of fermented mackerel, soy sauce, apple juice, and nasturtium oil. A good dish, but it could have used some more acidity, in my opinion.
Intensely sweet and acidic tomatoes once again showcase the superb quality that Kontrast receives from Korsvold gård. A bouillon of grilled tomatoes, laurels, and golden marigold oil is poured tableside. We are starting to realize that most dishes tonight are getting this final touch in front of us. Yet, another trend that is very strong within fine dining at the moment. Restaurant Frantzén took that to the extreme, by almost preparing, or at least putting together, each dish in front of the guests.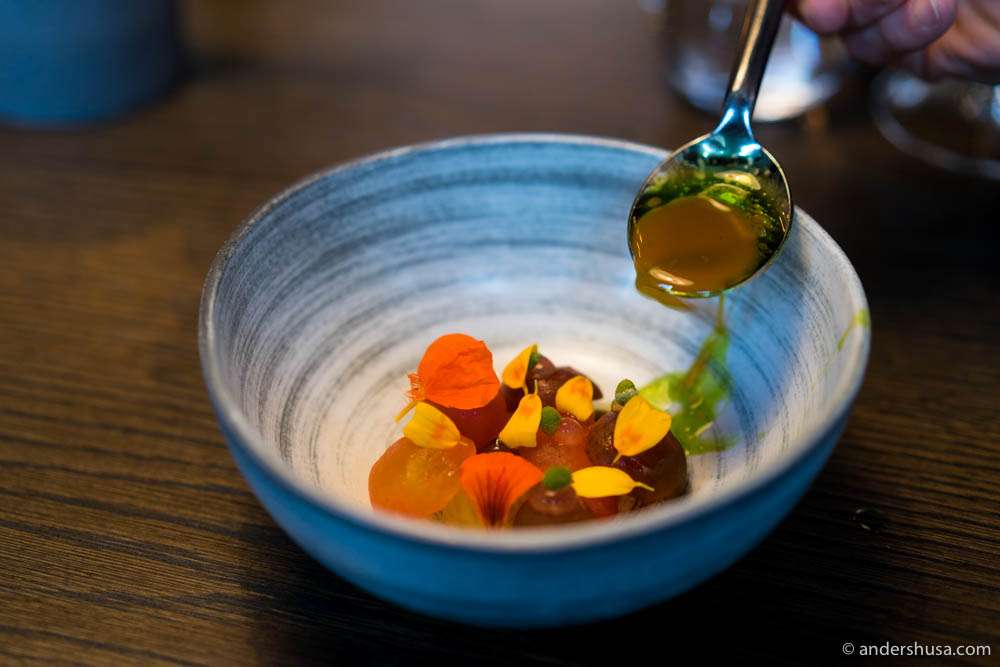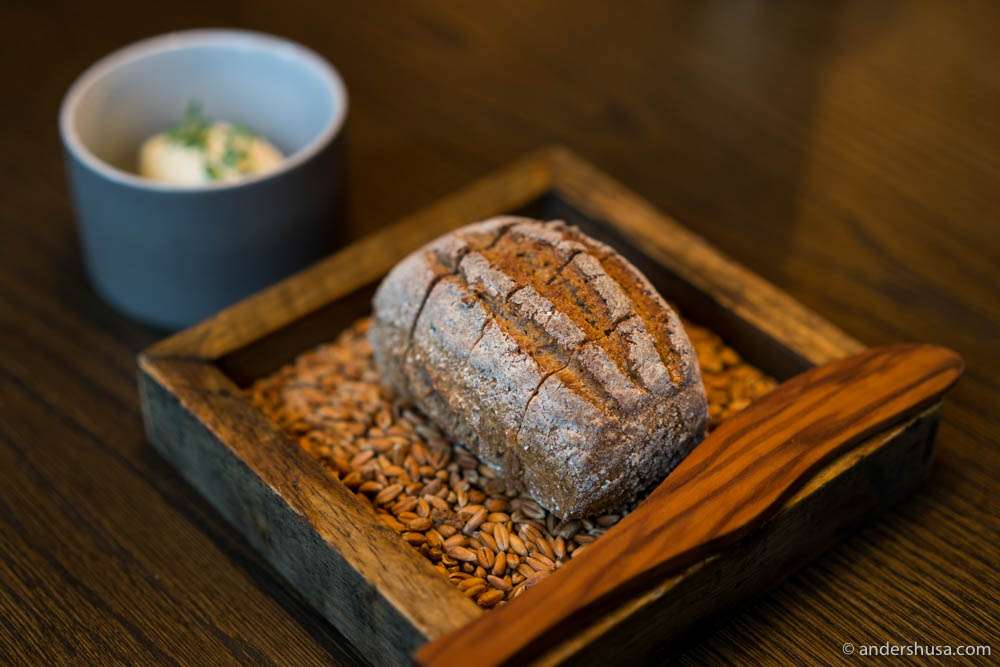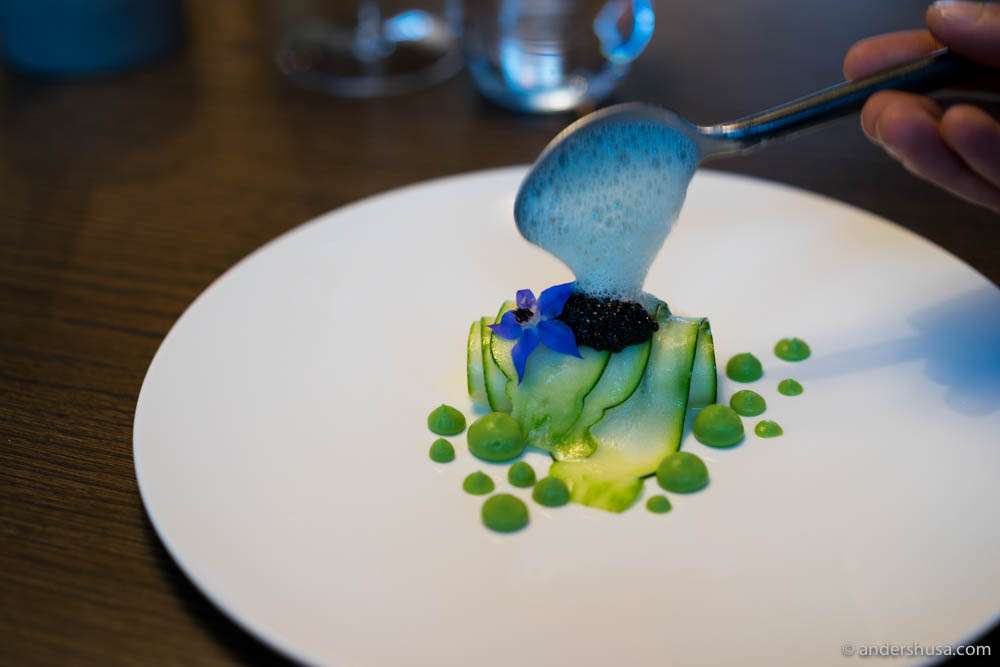 The weakest dish on the menu was the one with zucchini and broccoli purée, Carelian Caviar, and mussel foam. A beautiful presentation, but I found that the salty caviar was overpowering the flavors, while the textures were all soft and mushy. A stark contrast to the next dish, which was a variety of mushrooms in different textures and styles. Fried, raw, pickled, chanterelles, ceps, and terracotta hedgehog mushrooms. I wish there was even more of that caramelized flavor I felt in there, and this could easily have been a complete and total umami-bomb. Good in the current version, but with an even greater potential.
The grand finale of the savory dishes was a superb mix of grilled red beets and tartare of Dexter cattle from Korsvold, with chard cooked in ox fat, served with a creamy sauce and cherries. Sweet, salty, acidic, fatty, and delicious. There was nothing wrong with the final duck serving from Holte gård either, but it was a very classic main dish. As if to say: Here comes the meat serving! I know a lot of people love to end a meal like that, and that's ok.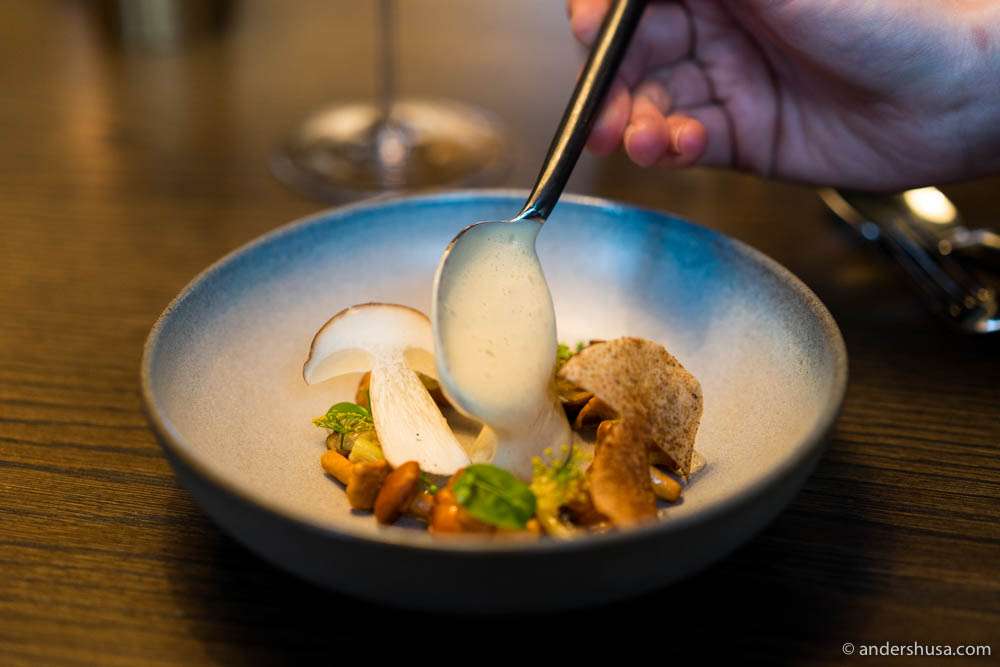 I was ready for desserts at this point, but first: a cute little cheese dish! A pancake or blini made of pig's blood with a cream and shavings of Holtefjell XO cheese. So tasty! Mikael excels at making otherwise boring cheese servings into something special. I still have fond memories of his mock cheesecake from the Chef's Dinner in 2015.
Two desserts that, perhaps more than anything, symbolized the contrasts in the menu. The first, a yogurt and wood sorrel ice cream, with wood sorrels, and raspberry juice was too acidic for my preference, but Hedda loved it. I, on the other hand, could not get enough of the ice cream from browned cream (not butter, mind you), with cloudberries, and a rosemary-infused milk skin. The only criticism I have is that there were too many elements fighting for the attention. I would have skipped the candied rosemary, and perhaps even the milk skin altogether. Give me more of those delicious cloudberries instead (and another scoop of the ice cream)!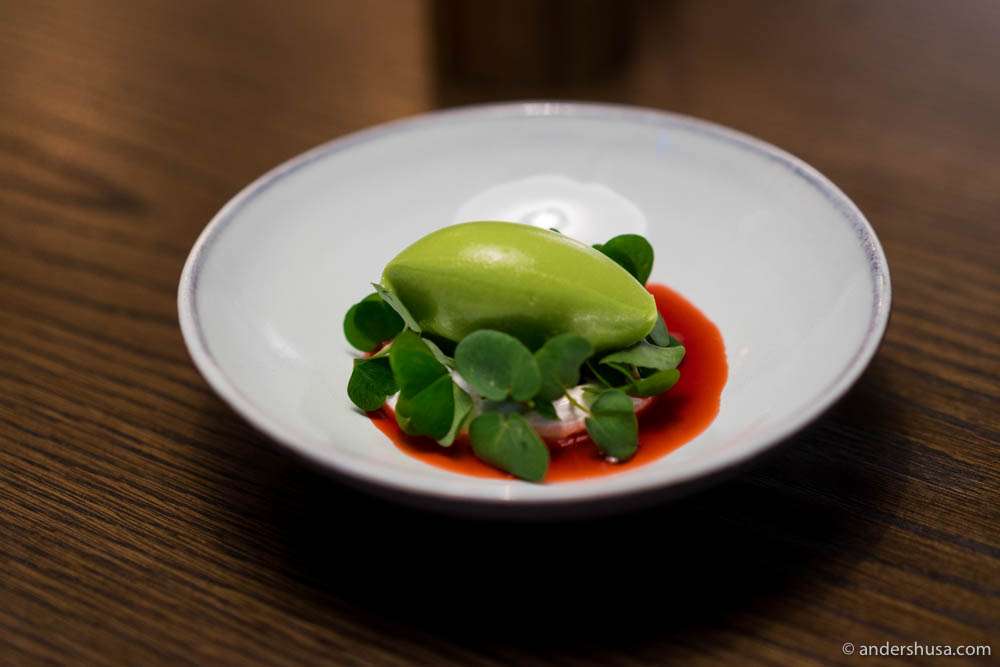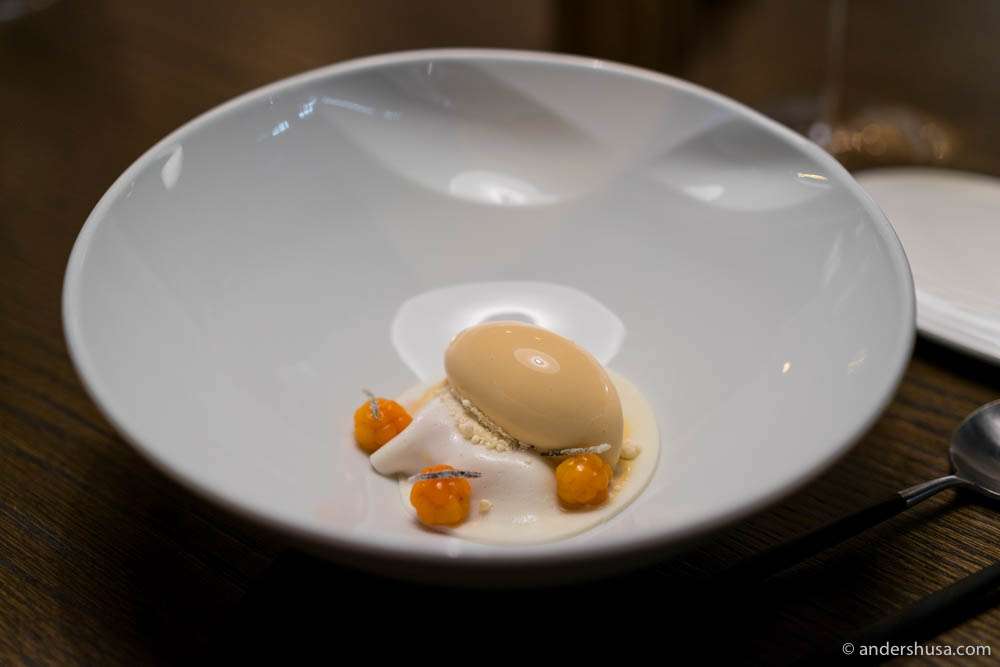 Mikael Svensson and restaurant Kontrast have come a long way since the relocation to Vulkan more than 2,5 years ago. The level of the cooking and the confidence that he shows throughout his menu is at a solid one-Michelin-star level now. I'm not sure what Mikael Svensson's next goal is, though. Is he even aiming for the second star? In my opinion, there is absolutely no need to. Kontrast is excellent as it is. However, if he wants to go further, I would work even more to establish a few signature dishes, and perhaps add more storytelling to the meal. I also missed seeing Mikael Svensson himself more present in the dining room. He was out to deliver one single dish at our table – and didn't say much besides presenting that. People wanna meet the star in persona!
If you compare with, say, Vollmers in Malmö, which has two stars, that's exactly what they are doing. The chefs are out there in the room, all the time, talking about the dishes, the ingredients, and the story behind them – establishing a connection with the guests. Mats Vollmer is almost always present. I love how Kontrast works together with a few select farms, but I wish I would have learned even more about that during the dinner. As much as I'd love to see more of a theme, the flavors are always the most important. Get those right, and I will come back, time and time again. Now, the Australian chef Jay Boyle has returned to Kontrast as the assistant head chef, after running the kitchen at Kolonialen Bislett for a year. That's reason enough to return soon!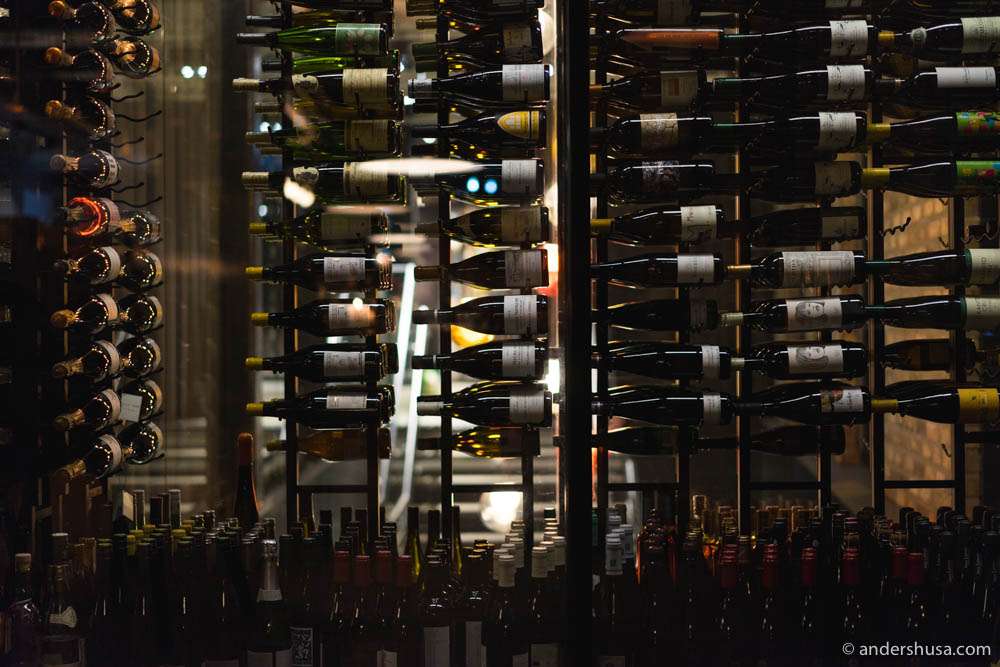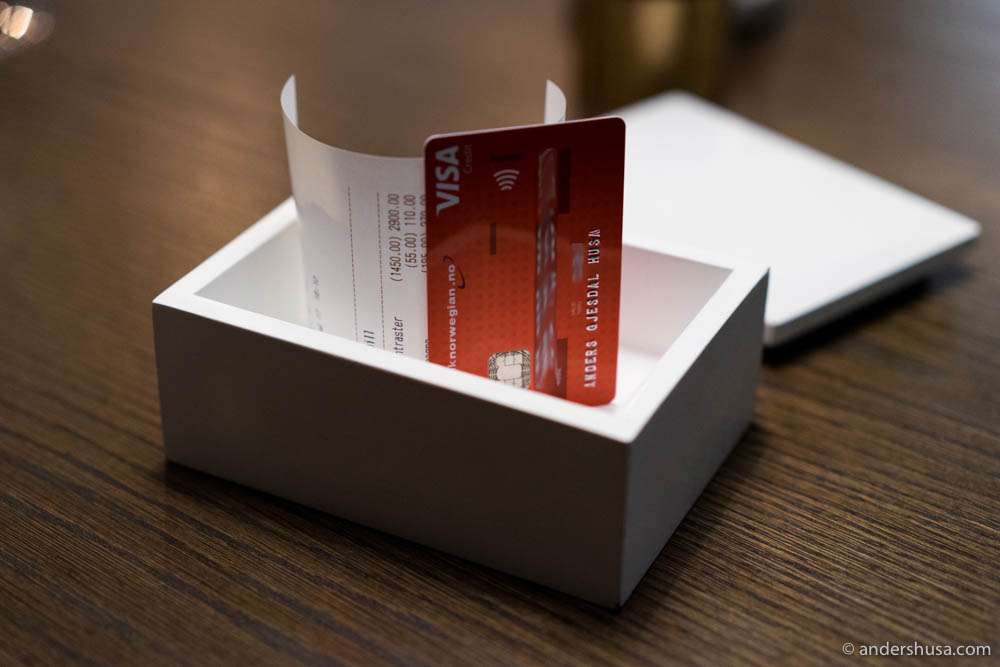 Have you been to restaurant Kontrast? Feel free to share your experience in a comment below.