As someone who is constantly on the lookout for the best gua bao in Scandinavia, I've been scanning Copenhagen thoroughly for years. You know, those fluffy Taiwanese steambuns typically filled with pork belly, as made famous my Momofuku's David Chang in New York. Anyway,  I had heard about this pop-up called Mao Bao and figured they could be up for the position. Every time I planed a visit to Copenhagen I tried to hunt them down. Unfortunately, my timing was always off and the steambun pop-ups were either the next weekend or the day after I departed. At last, I read they had settled down and opened a permanent pop-up at the cocktail bar Sidecar in the area of Nørrebro. Well, Mr. Mao, it appeared we would meet at last …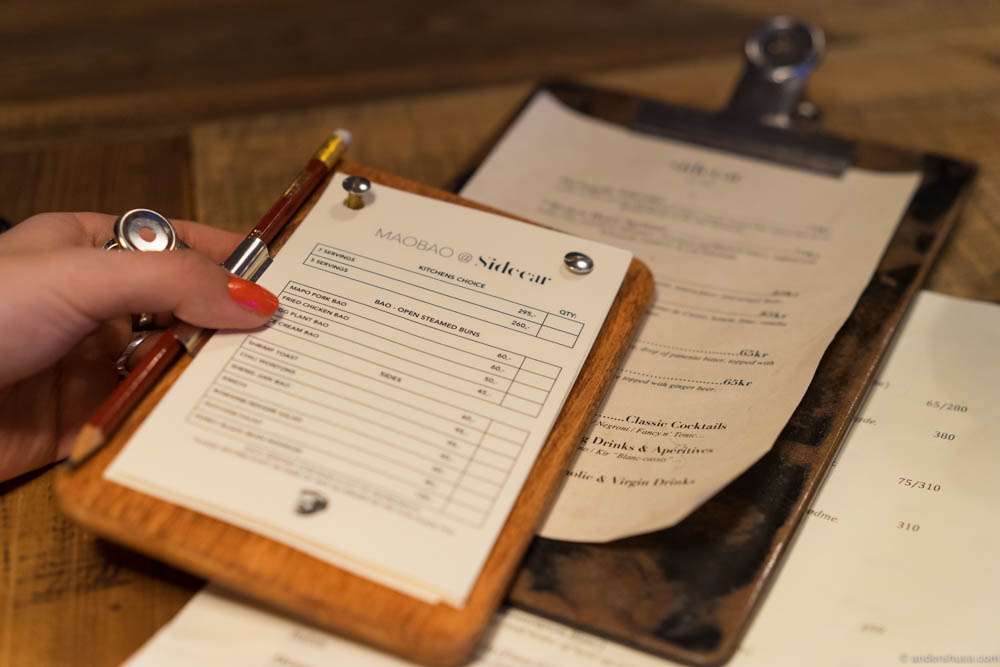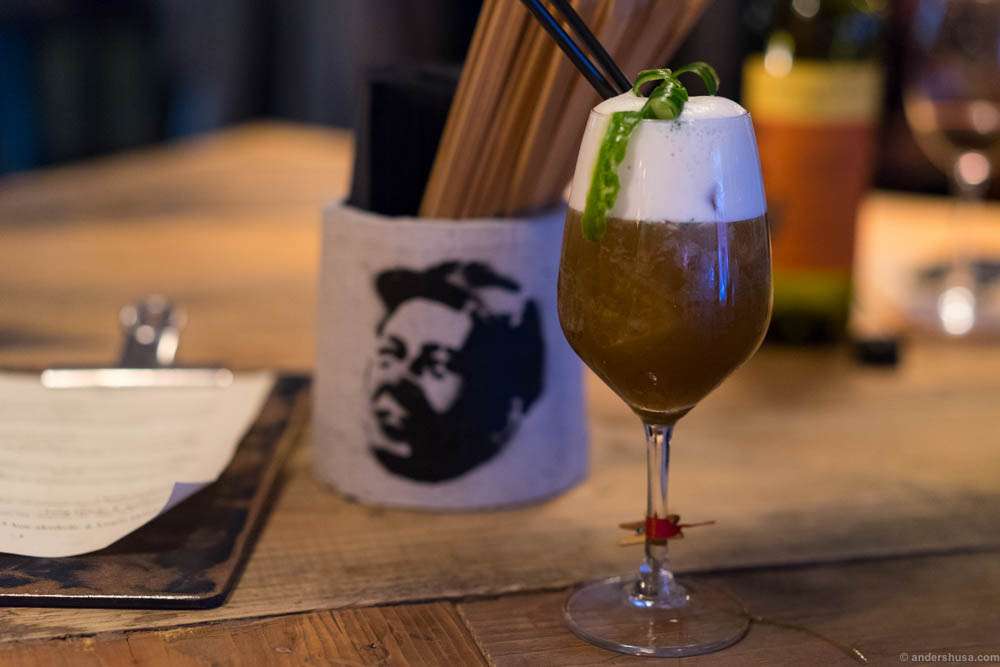 Mao Bao Permanent Pop-up at Sidecar Cocktail Bar
Thus, on my next Copenhagen trip I took no chances. Sidecar & Mao Bao was booked as the first meal on arrival. We met up with my good friend André, who reviews restaurants for the Norwegian newspaper VG, for a pre-dinner snack at this popular neighborhood bar. The cocktail bar Sidecar is located in Skyttegade close to the beautiful park Assistens Cemetery. Sidecar is actually open all day, offering breakfast and lunch to their guests, but I haven't had a chance to check that out yet. The Mao Bao permanent pop-up is currently available at Sidecar every Wednesday to Saturday beween 6 PM and 10 PM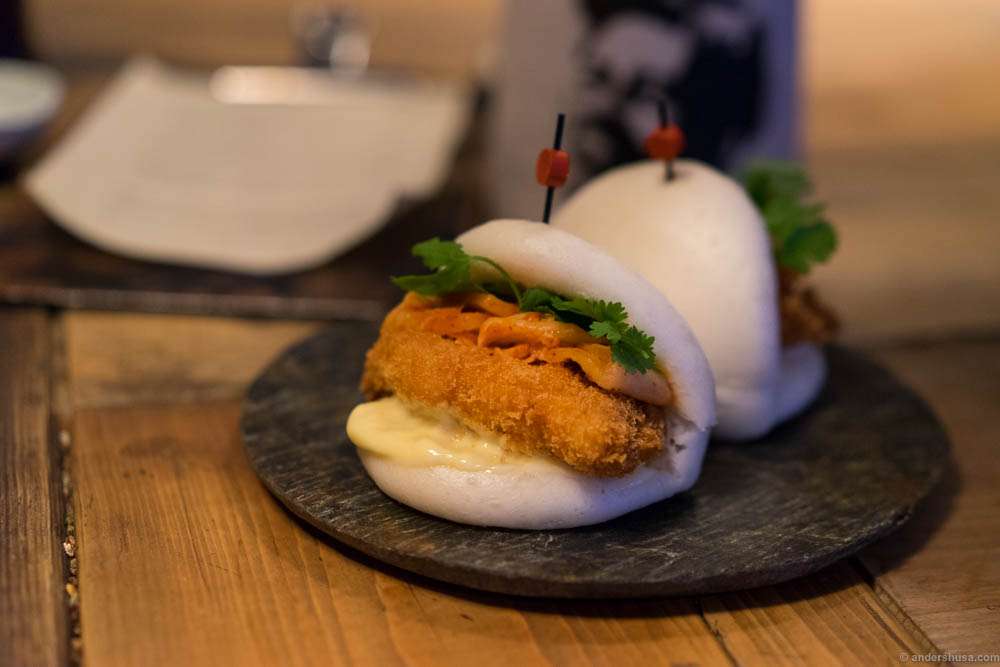 Pick Your Baos, Ladies and Gentlemen!
Similar to what you will get in Asian restaurants like this, the menu came as a piece of paper supplied with a pencil for us to mark our choices. There were four different types of gua bao, including one dessert bun, seven side dishes and the choice between a 5-course and a 7-course serving. Priced at DKK 260 and DKK 295 respectively, the tasting menus sounded like great value-for-money options. However, since this was a pre-dinner snack we went for an à la carte selection in stead. We ordered the sesame shrip toasts and gyozas as starters. I had to try both the pork and chicken buns, and who can resist ice cream served in a deep-fried bun? Bao-licious!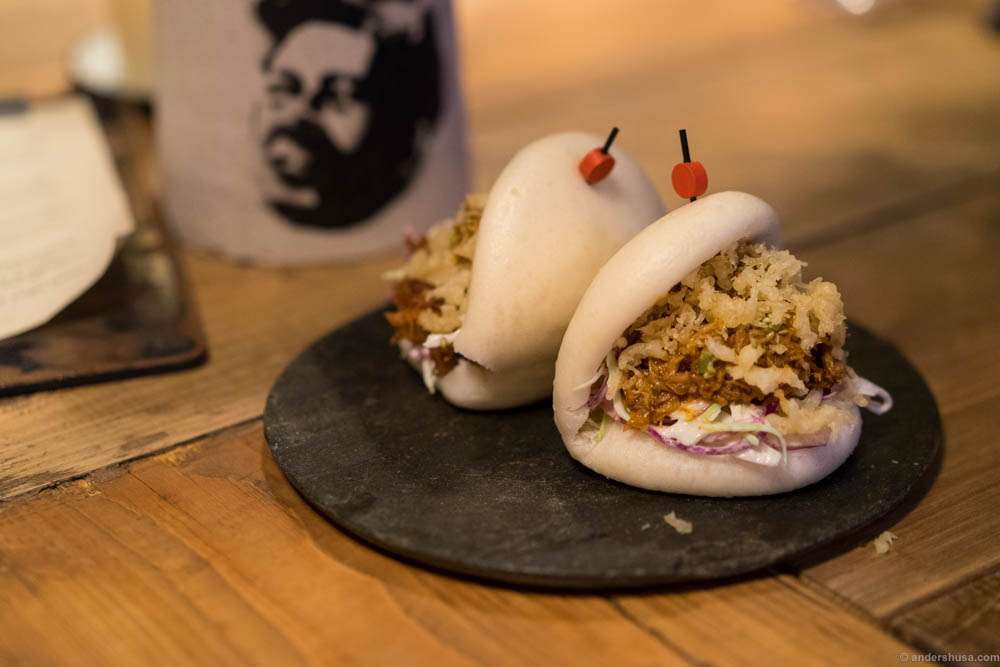 The Search for the Best Bao
I believe Mao Bao is the best place for gua bao in Copenhagen, and I haven't found any contenders worthy of a mention yet. Mao Bao even has some similarities to the infamous restaurant Bao in London. I queued there one month prior to my Copenhagen visit and experienced an authentic Taiwanese bao shop. I'd say Mao Bao is definitely on the right track. A bit less fuss with the filling in their pork and fried chicken baos and it's just like it should be. Oslo still doesn't have a dedicated bao shop, but Hitchhiker makes some nice ones occasionally. In Stockholm the place to go is Nook Market. If you read Norwegian you should check my article on "Scandinavia's new burger."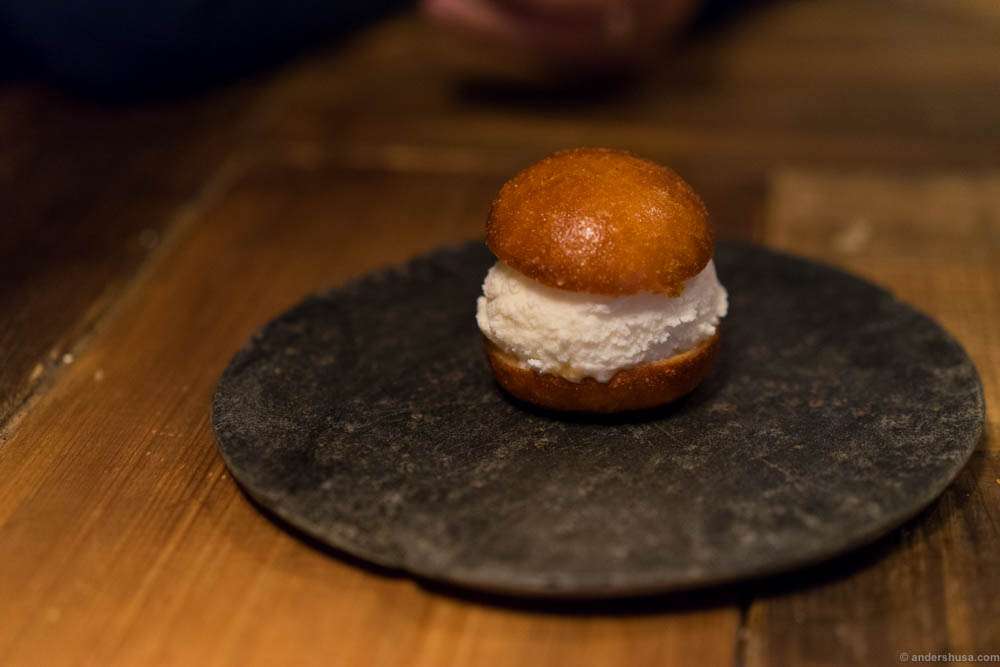 What's your favorite bao place in Scandinavia? Please share in a comment below.