The coffee adventure in Western Norway started in my birthplace; the city of Sandnes. The store was called Benk back then, and it was located in the old, long since forgotten cinema house. The building was referred to as Kino Kino due to the sign still hanging outside. Unfortunately, Benk had to close down, but Thomas and Hanne Jørgensen did not give up. Shortly after they opened again, rebranded as Coffeeberry and situated in the heart of Sandnes – at the bus and train station.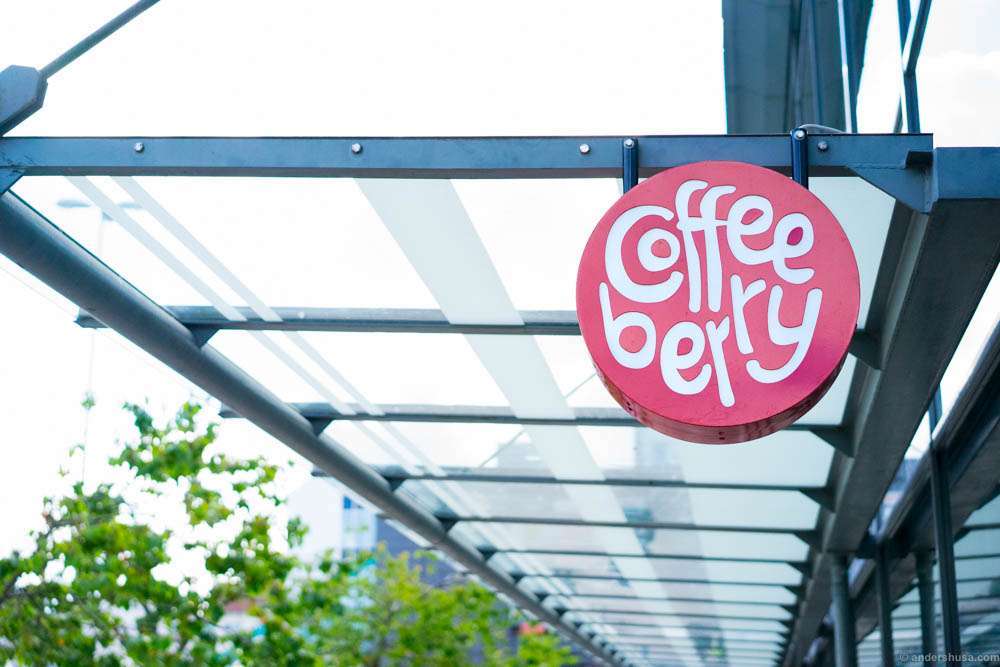 Thomas had experience from Stockfleths in Lille Grensen in Oslo, and Hanne had worked at Kaffefuglen in Oslo and with one of the guys from Coffee Collective in Denmark previously. The couple could pride themselves with countless awards in brewing and cupping championships, but their dream was to open a place of their own. Today they run a very successful coffee shop in Sandnes, and they recently opened their second store in the neighbor city Stavanger. In a city where the freedom of choice is not the greatest, it is fun to see that Sandnes have been the source of such excellent caffeine hangouts.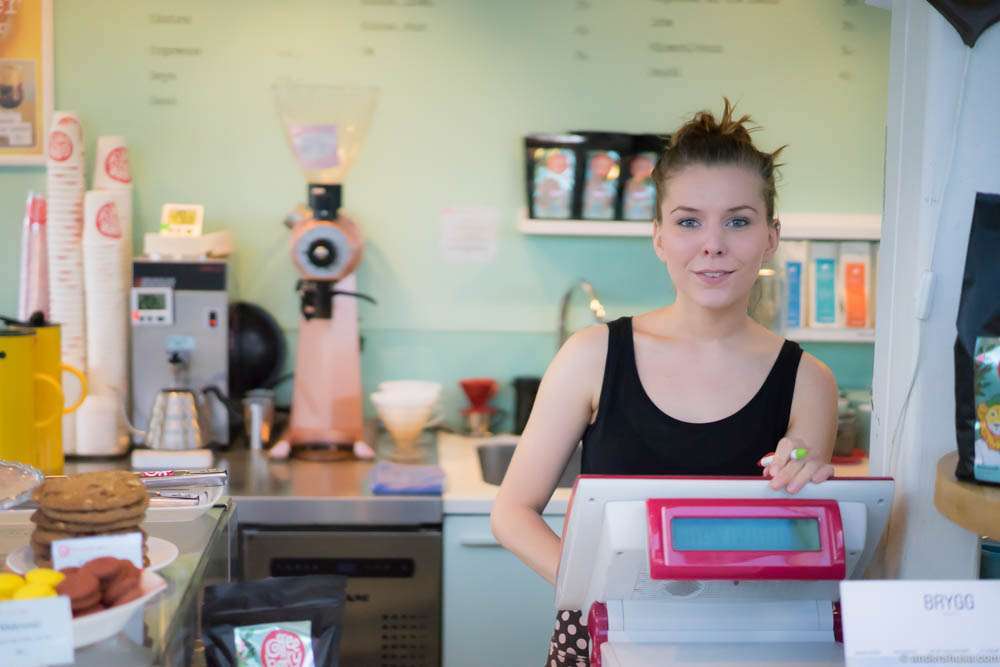 A few years ago I found the quality to be a bit up and down. It depended a lot on who was behind the counter. Today, their team of young coffee baristas is much more skilled, and the quality they put out is more even. My latest visit was during the Gladmat food festival, and I had my morning coffee at either Coffeeberry Sandnes or Stavanger every day. It made life so much better!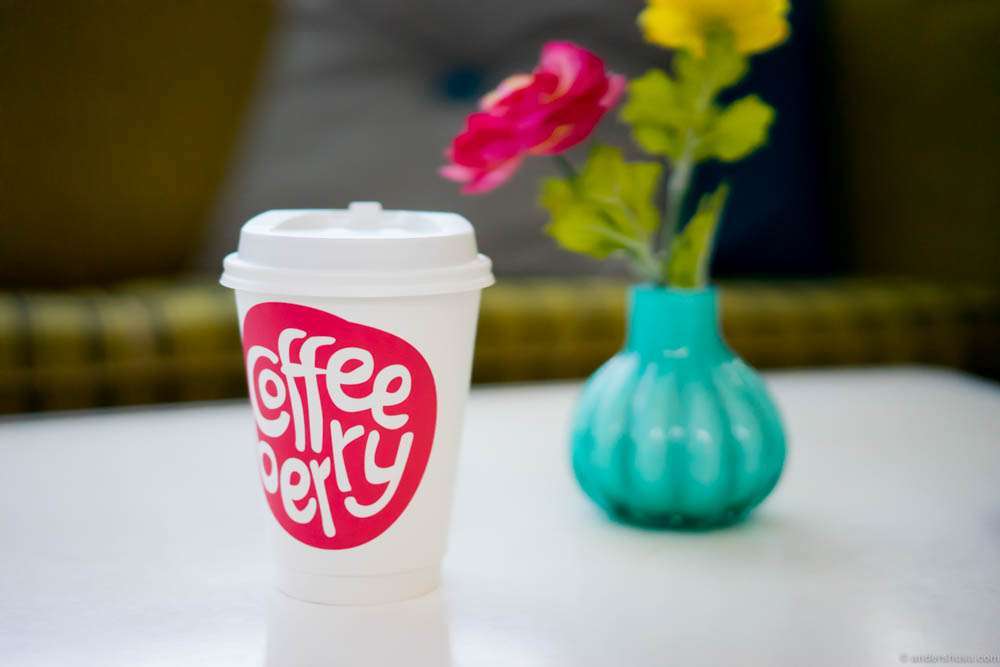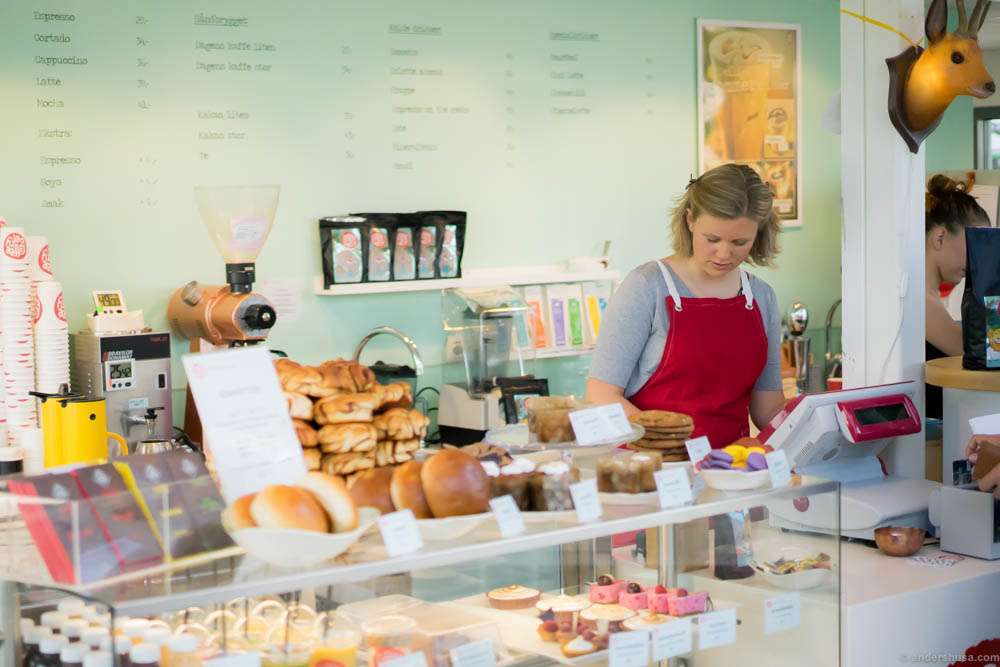 Talking to one of the young bearded guys in Stavanger, he could tell me that they have changed their espresso's brewing profile recently. Which made perfect sense, seeing as how he had just served me the best espresso I've had in Western Norway.
– Before, we used to shoot them really short, he explained. Now we let the water run longer.
This is more in line with how the style of espresso has developed in Oslo too. You get less saltiness, higher complexity and you can taste the flavor of each individual coffee estate.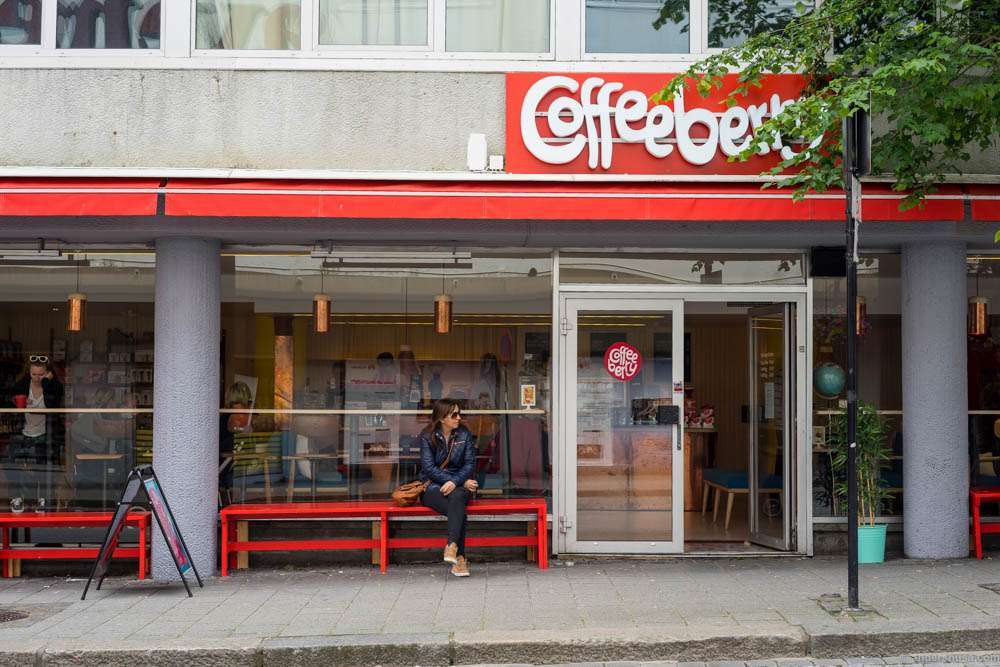 The style at the two Coffeeberry's in Sandnes and Stavanger are somewhat different, but they are united by the red cartoonish logo with white typing. The Sandnes department is more about pastel colors, simple lamps, patterned pillows and usually a lot of funny reindeer toys laying around everywhere. The Stavanger store has copper lamps, deep red walls, old sofas and vintage pillows. The mood is different, but the coffee is equally good.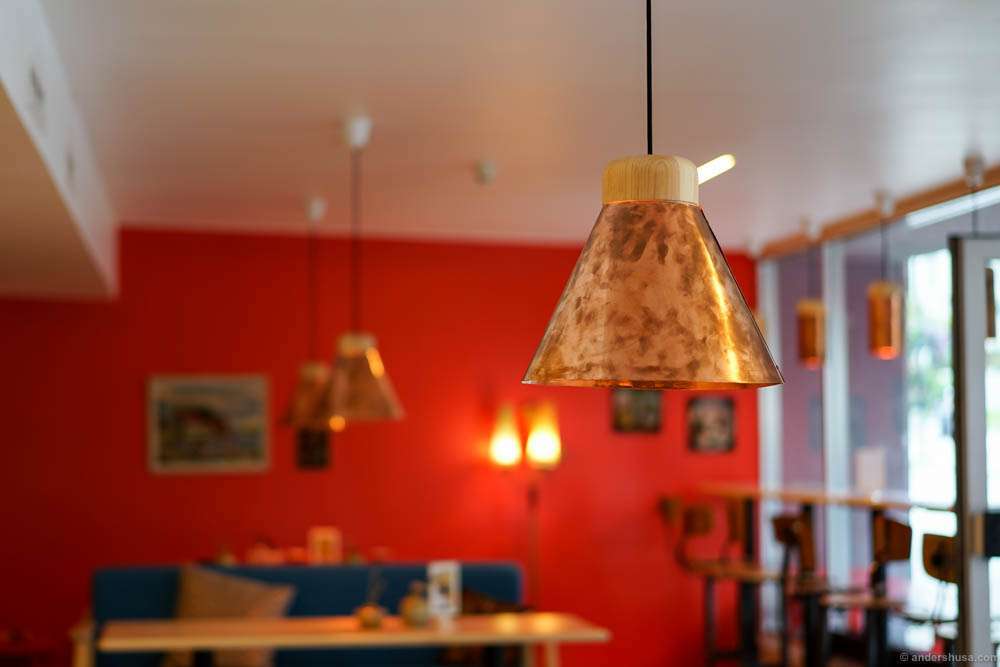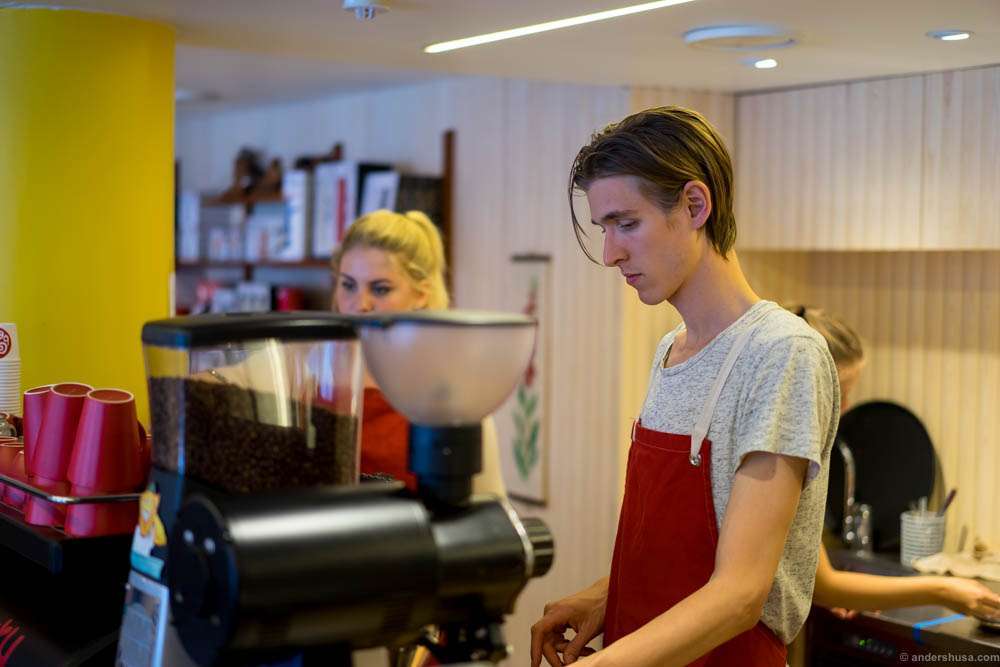 Coffeeberry doesn't have a roastery of their own yet, but they get their own house brand through a cooperation with the Ålesund based roastery Jacu. I had the pleasure of getting one of the best hand brewed V60 coffees I've tasted from their barista Kevin, who has actually worked for Thomas and Hanne since the good old Benk days! If you find yourself in Western Norway in need of a quick fix or a chill place to hang out with a double latte, Coffeeberry is your lifesaver.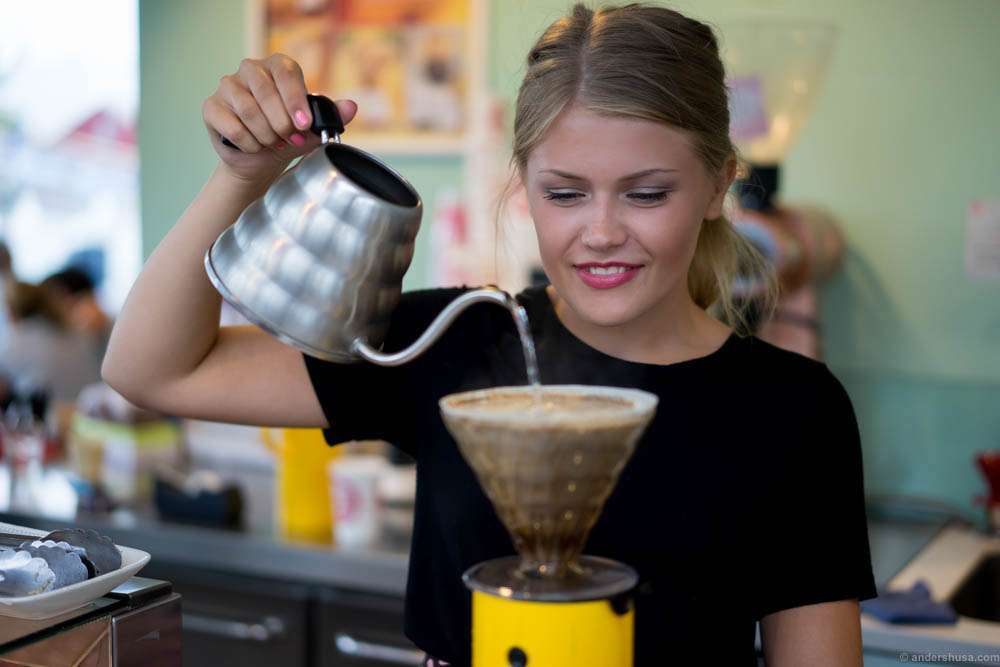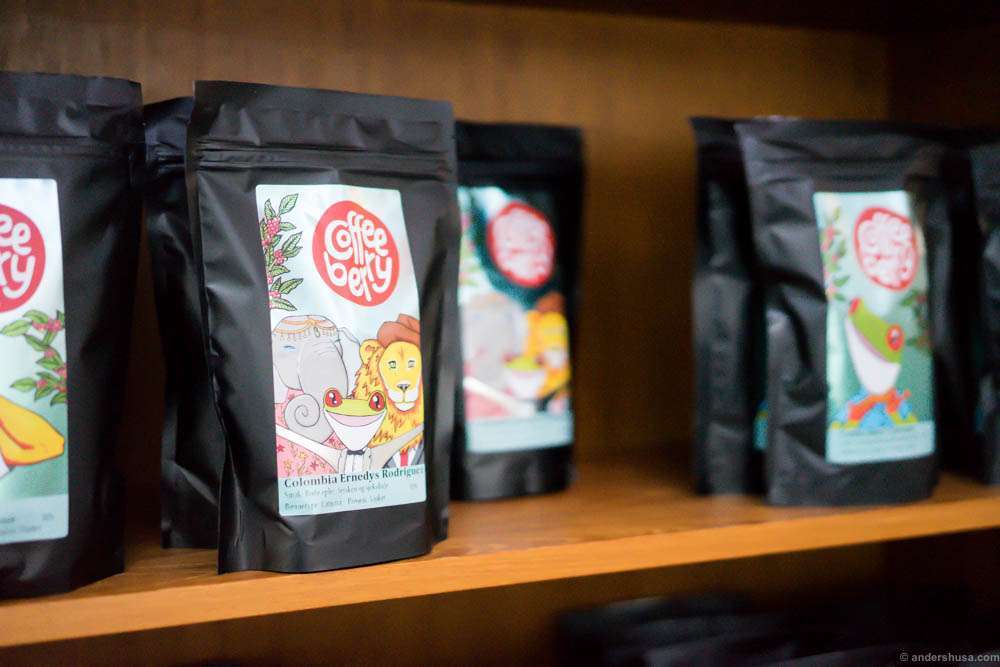 Watch this video to see how it all started with Benk.