Rosio Sanchez was the head pastry chef at restaurant Noma in Copenhagen. One day she decided to rediscover her Mexican roots and make the food she remembers from her childhood. I had been excited about her new taqueria ever since I met Rosio and heard about it last year. Finally, this summer Hija de Sanchez opened its hatches, in a small booth in the outdoor area of the food market Torvehallerne. I had an extremely packed schedule during my one week in Copenhagen this August, but I still found time to visit Rosio four times! That is how good her tacos were.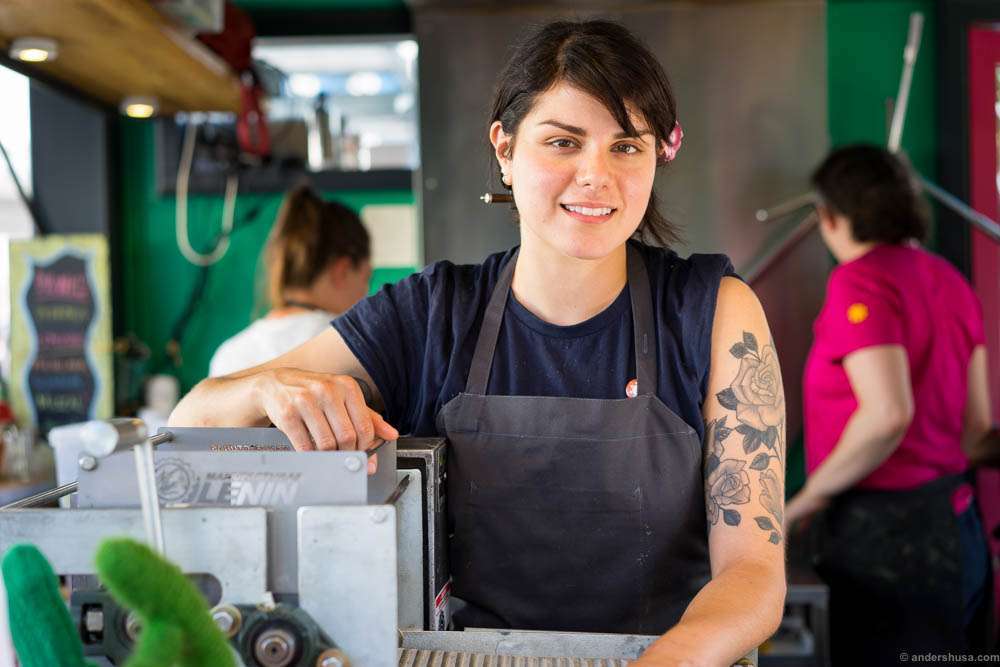 At Hija de Sanchez the food is as close to authentic Mexican as you can possibly find outside Mexico. They import dried corn all the way from Oaxaca in Mexico, to produce their own masa, from which they make corn tortillas. Besides aged chilies, everything else is actually local produce, though. Thus, very much in line with the way of thinking in most Nordic restaurants these days.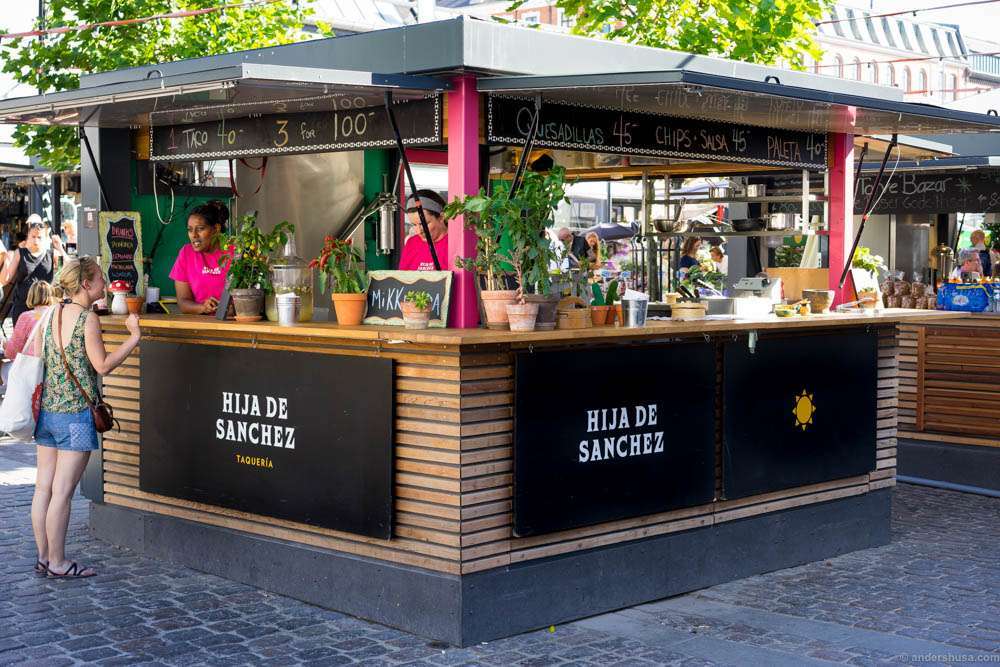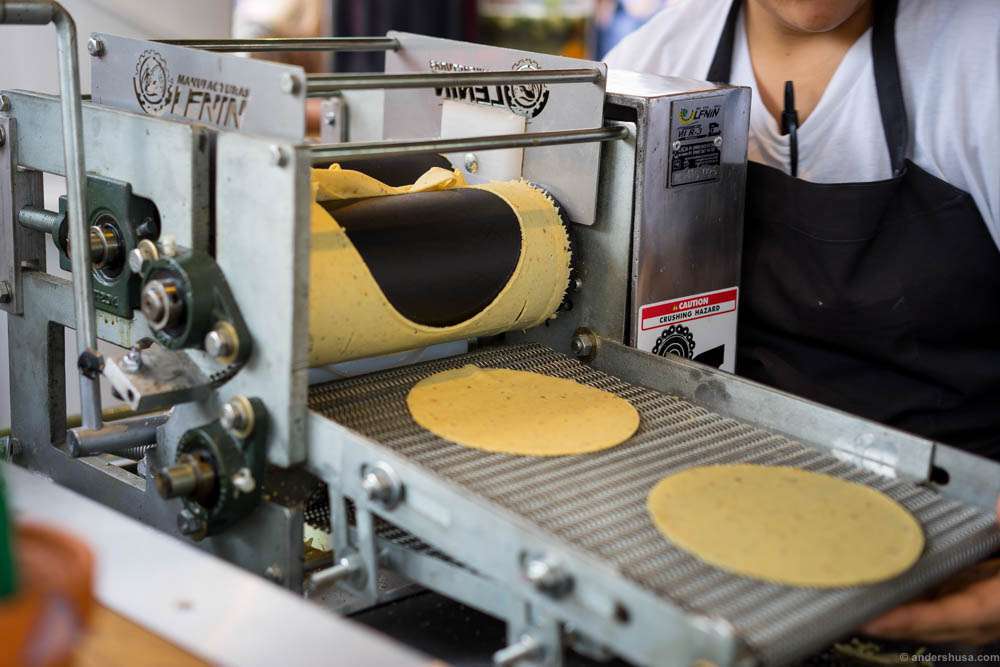 You can see in Rosio's eyes that she is a kind and humble person. Despite having met her only twice before, both times very briefly, she remembered our encounters. Imagine how many thousands of customers she attends to every day. That is a great quality. No wonder that everyone is supporting Rosio in what she does. René Redzepi of Noma seems to have taken her under his wings, acting as her mentor and helping her to succeed.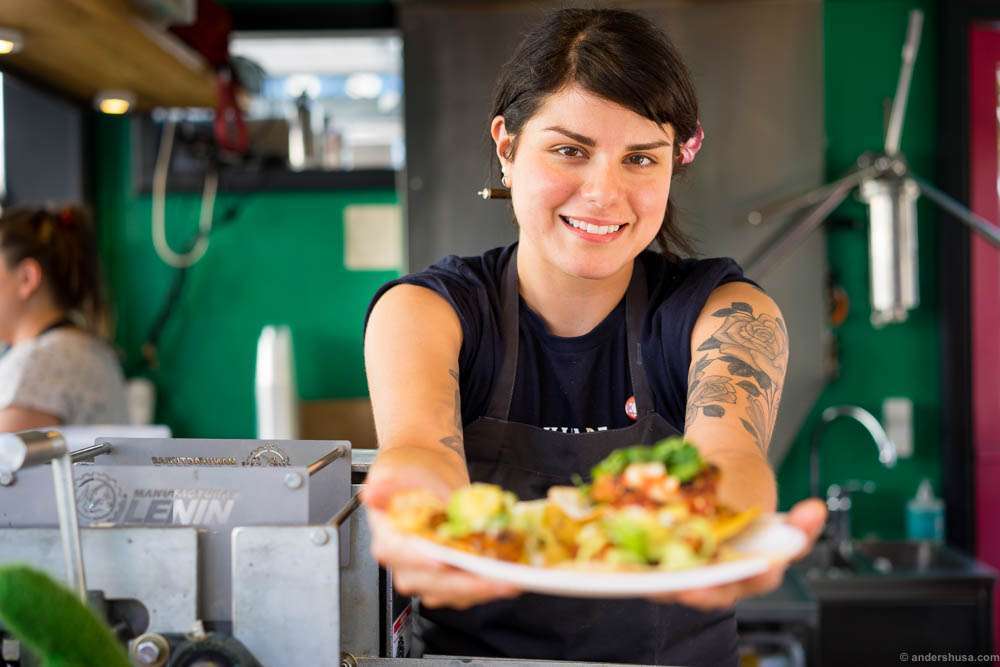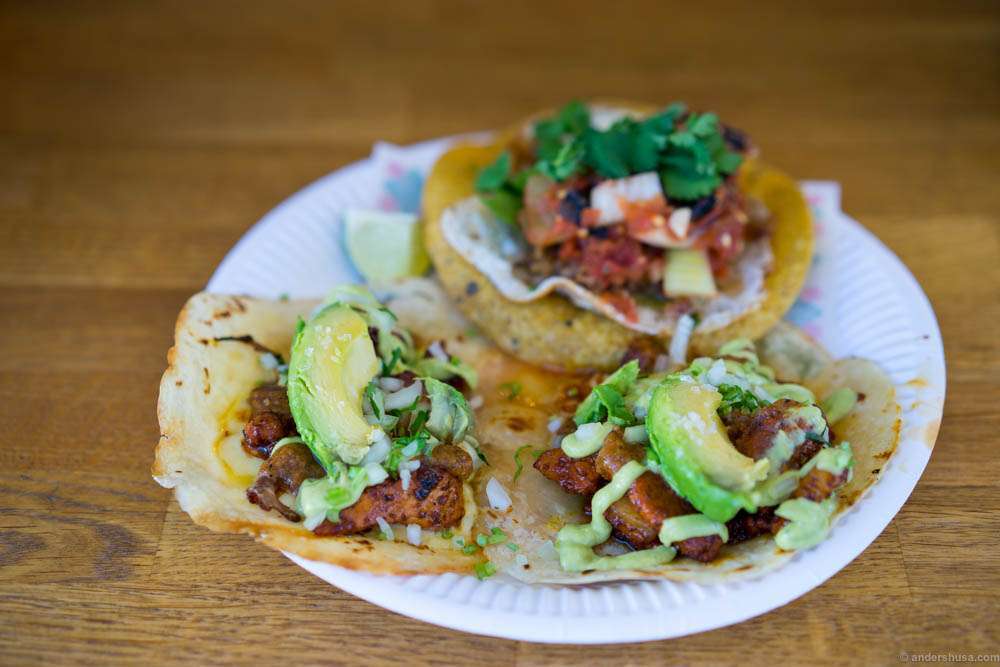 In Rosio's little restaurant you'll find well-known taco varieties like Carnitas, Pastor, Mole, and Lengua. She even serves refreshing housemade drinks like Tepache, a cold fermented pineapple beverage. Unfortunately, I did not get to try that. I also missed out on the churros, which I love! However, I did enjoy the sweet avocado popsicle stick with caramelized milk, salty caramel and freeze-dried raspberries. Several times!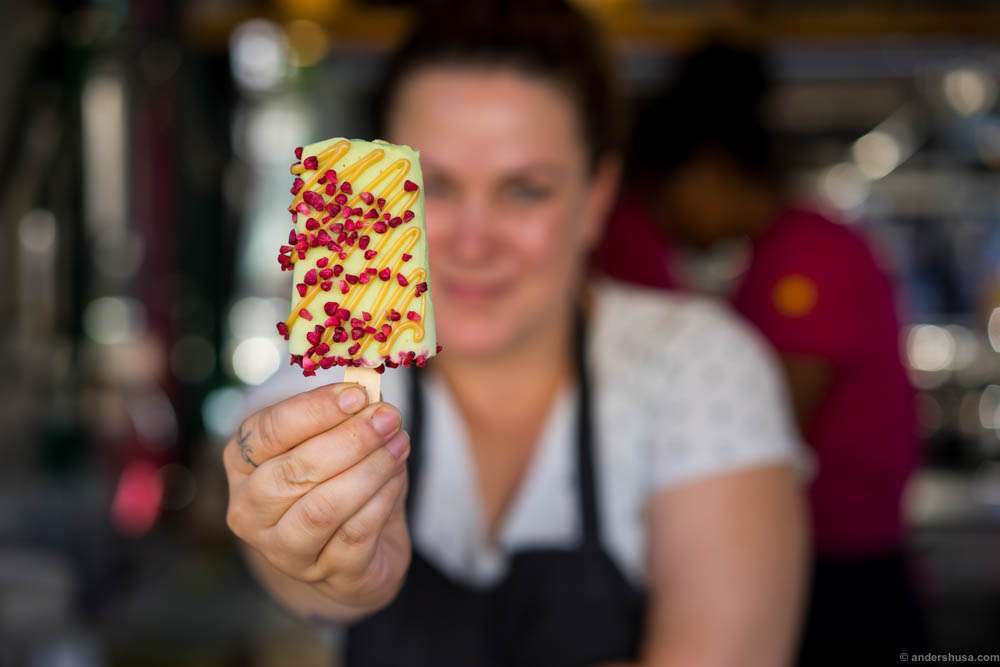 There are actually two very authentic Mexican taco venues in Copenhagen at the moment. The other one I am thinking of has wheels and is called Yuca Taco. This food truck can be found in different locations around town, but many times it's actually parked right next to Torvehallerne and Hija de Sanchez. It is completely impossible for me to choose a favorite among the two, and there really is no reason to. The prices are so low that you can afford a taco from each of them! I will dedicate a separate post to Yuca Taco later.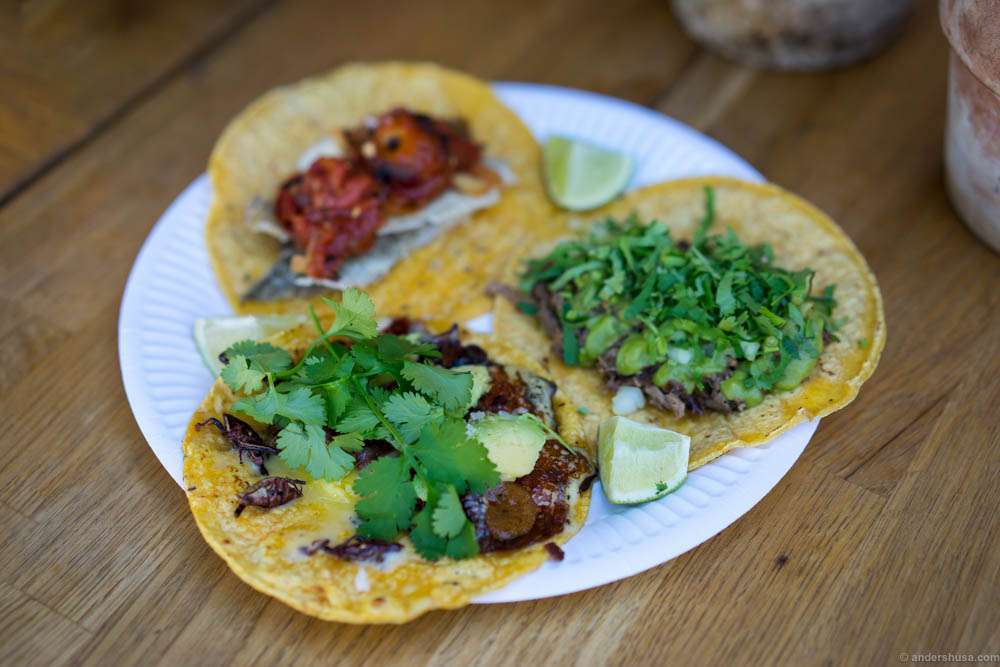 Amigos de Sanchez
Amigos de Sanchez is a regular event announced on Instagram and Facebook. Chefs from other restaurants in Copenhagen or from other parts of the world do a takeover of the taqueria one day. I was lucky enough to take part in the guest appearance of Spanish chef Paco Méndez when I was visiting. He successfully runs the Barcelona restaurants Hoja Santa and Niño Viejo. I seem to have good fortune lately, because when I go back to Copenhagen by the end of November there is a take over planned by René Redzepi himself!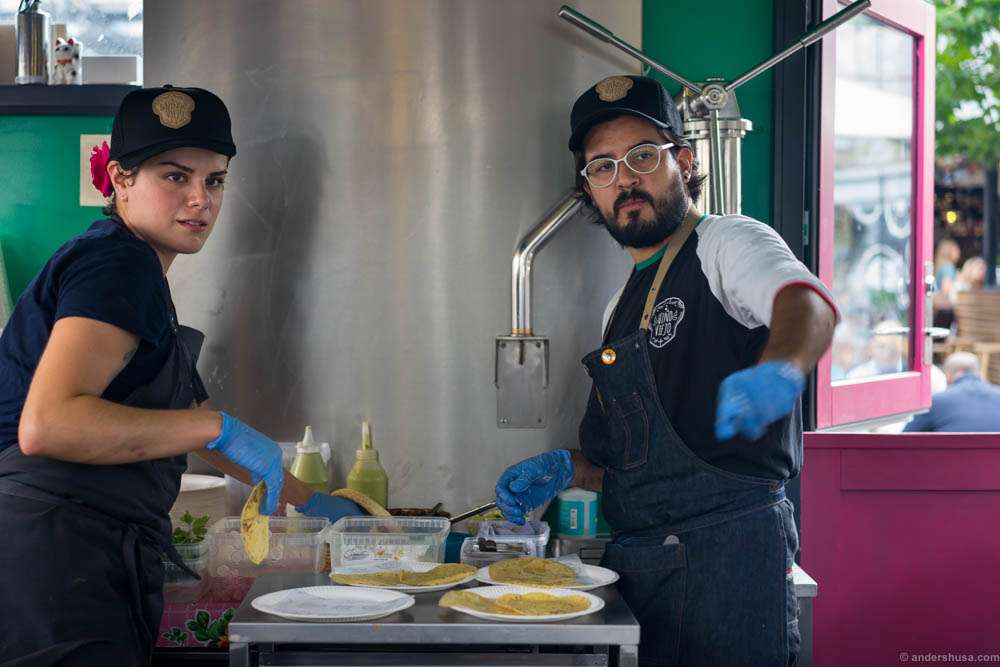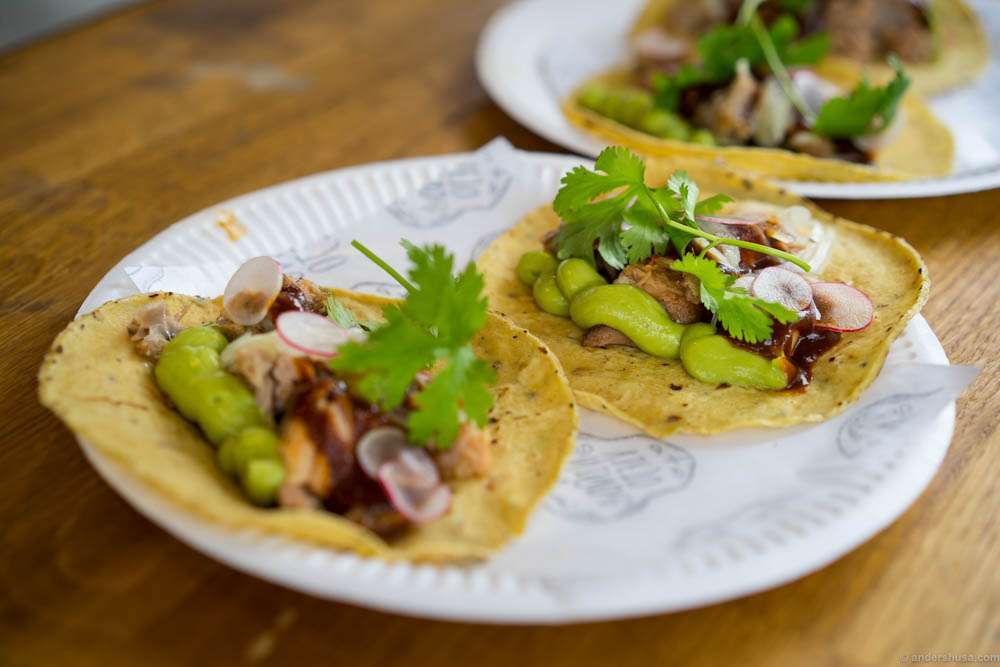 On my last day in Copenhagen, everyone I know seemed to be headed for Hija de Sanchez for the special event! Stopping by Café Det Vide Hus on the way I met Torsten Vildgaard of Studio and René Redzepi of Noma, sitting in the window eating an ice lolly. They were going to Torvehallerne as well. At 12 o'clock sharp, I was the first in line. Suddenly, I spotted Mette who I have followed on Instagram for ages.
– Anders! she exclaimed as if I had known her forever.
Further behind in the line was Mads Battefeld, the sous chef at Henne Kirkeby Kro, which I've had the pleasure of meeting several times. Later on, I met up with my friends from a Facebook group for foodies. Among them was Aiste, aka LuxEat.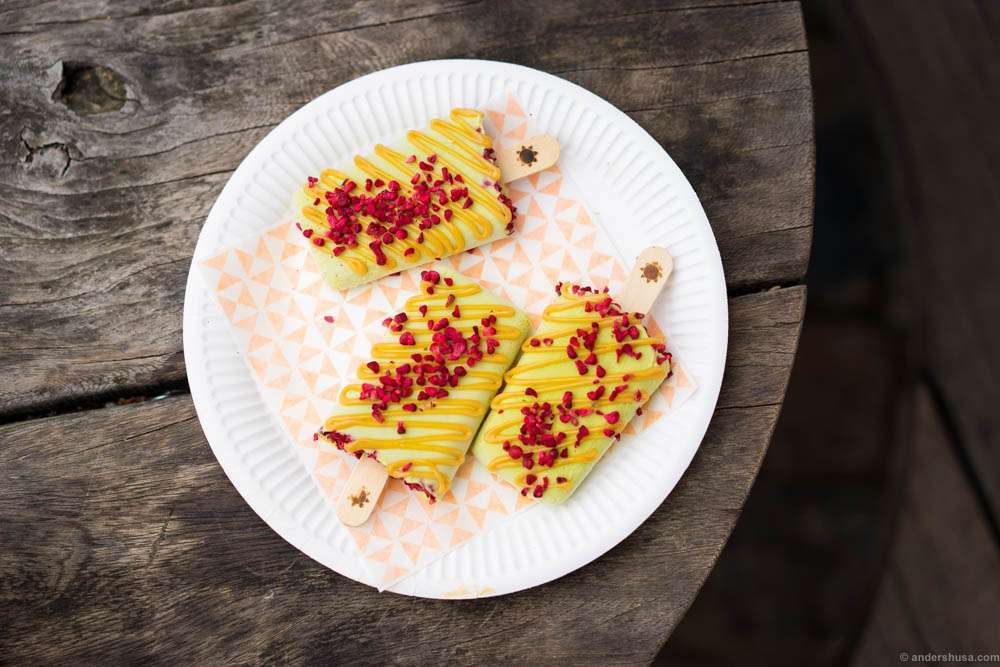 Which is your favorite taco in Copenhagen? Feel free to leave a comment below.