Even the airport is stunning in Singapore – the new Jewel terminal at Changi Airport was designed by the creators of Gardens by the Bay. The Jewel has the largest indoor waterfall (the Rain Vortex), gardens, a butterfly dome, and all kinds of activities like hedge mazes, canopy climbing in nets above the trees, and a ton of great food vendors. The Rain Vortex also has a show with light effects and music every hour starting at 7:30pm until 12:30am each night.
Looking for more great spots for food and drinks in Singapore? Check out our foodie map of Singapore.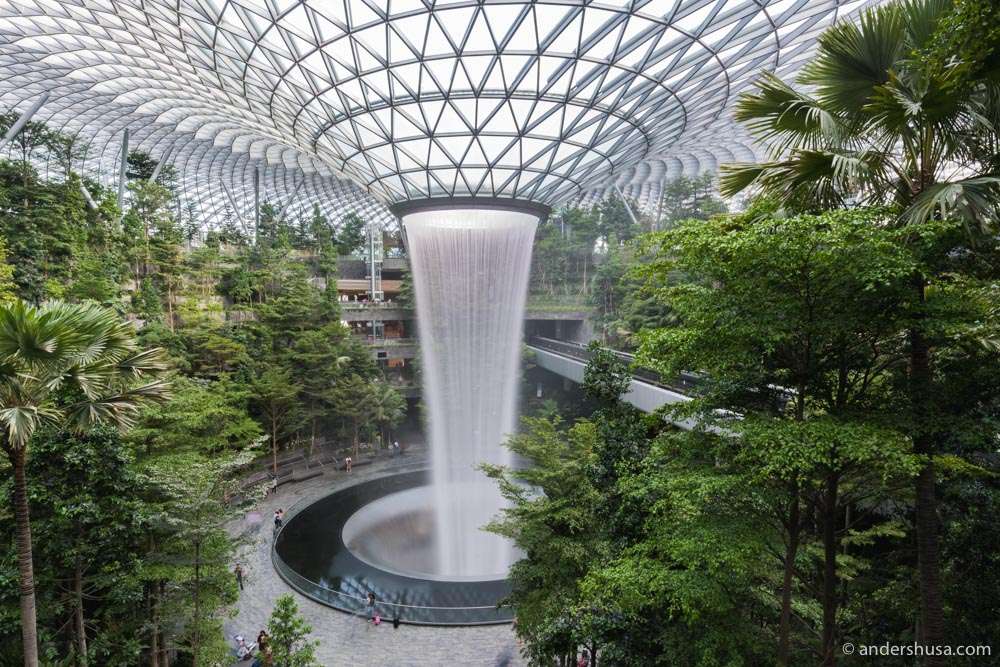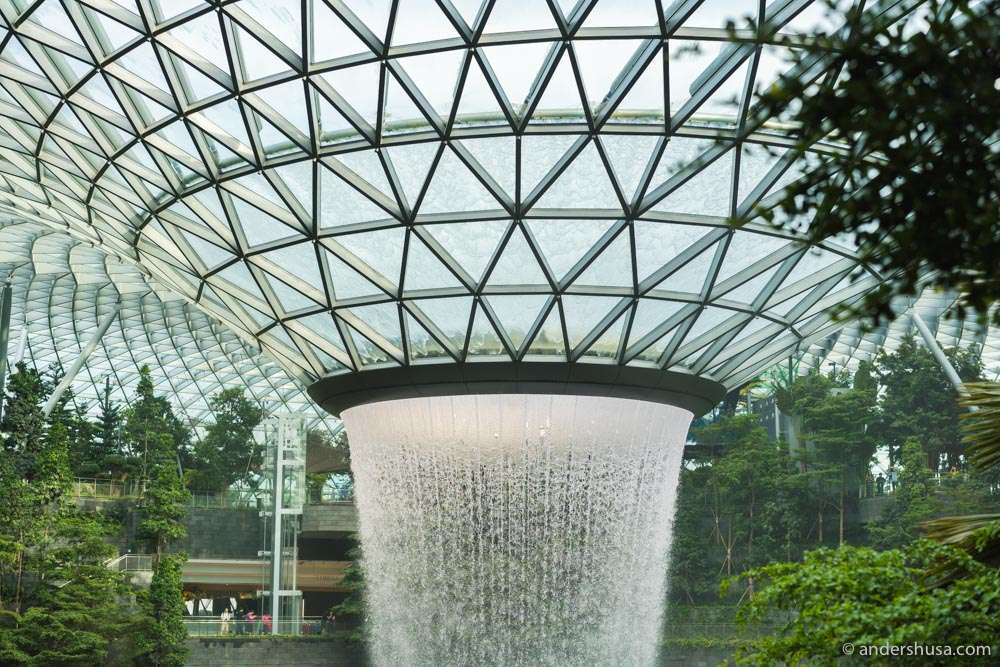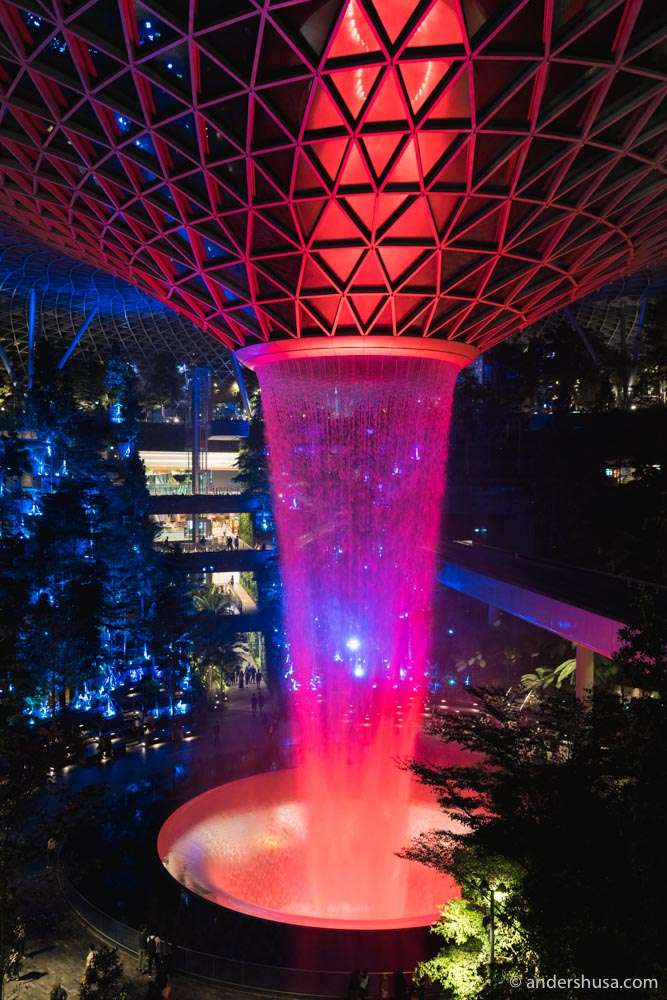 What's the most stunning airport you have been to? Please share in a comment below.
Follow Us on Social Media

YouTube
Anders Husa & Kaitlin Orr

Instagram
@andershusa
@carnivorr

Facebook
Anders Husa & Kaitlin Orr

Join Our Food Community
The Hungries
Become a Patron!