Østerberg Ice Cream is a small artisanal ice cream vendor in the area of Østerbro on the East Side of Copenhagen. Everything from the cone to the cream is homemade and created with top quality ingredients and a whole lot of passion. Enjoy exciting flavors like dragonfruit, tamarind, and jackfruit, but also classics like vanilla, chocolate, and hazelnut. This is my favorite frozen dessert shop in town!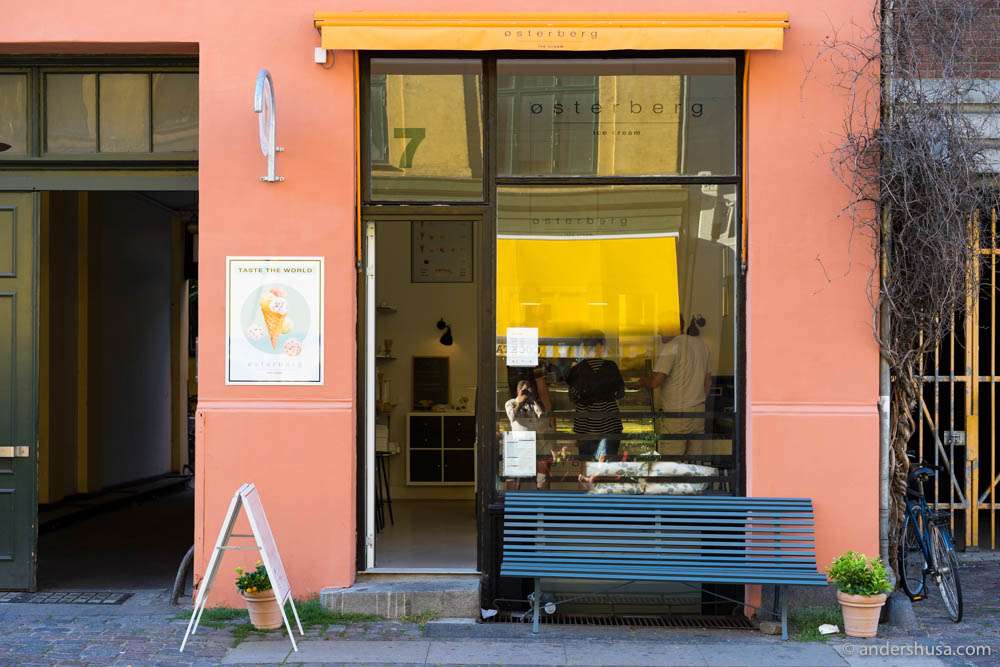 Cathrine Østerberg is the ice cream nerd who founded this cozy little shop in Rosenvængets Allé. She has a food science background, which makes her an expert both at creating that silky smooth texture as well as infusing the maximum amount of flavor into the ice cream. Also, her father runs an exotic fruits importing company. What a match!
For obvious reasons, the store is closed during the ice cold winters up here in the North. However, when the first rays of sunlight start heating the streets of the Danish capital, you can be sure that Østerberg and her team are back at it, whisking sugar, cream, and eggs into milky scoops once again. Flavors range from unique Danish ingredients to fruits from around the world (the slogan is Taste the World), but there are never more than twelve different flavors on any given day. There are no toppings available to distract from your experience of pure ice cream deliciousness!
My favorite flavor is seabuckthorn whenever that is available (not often, in my experience), but I'm also a sucker for classics like hazelnut and vanilla.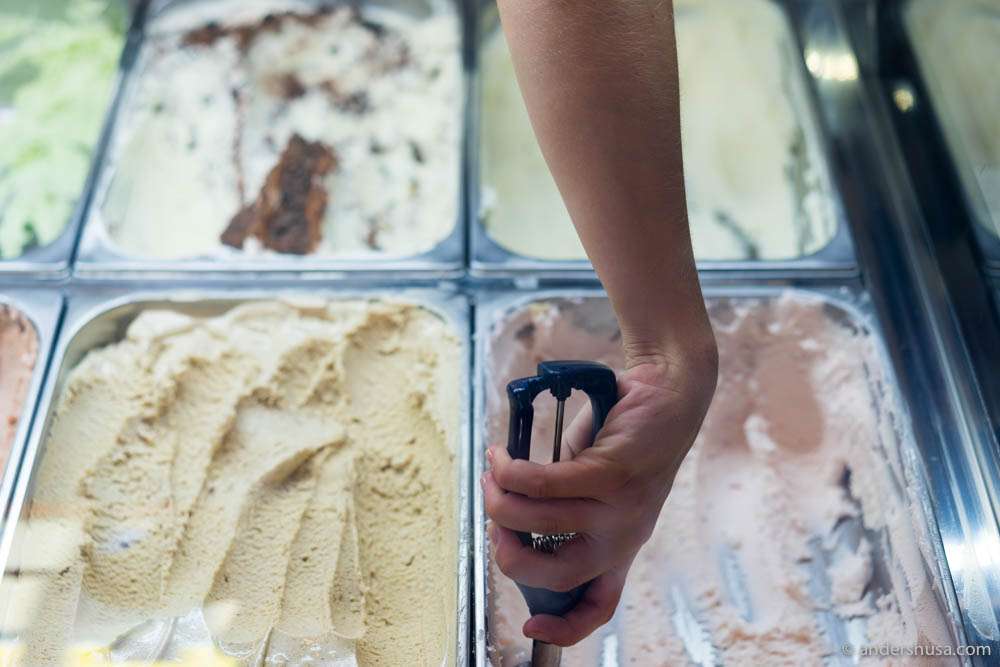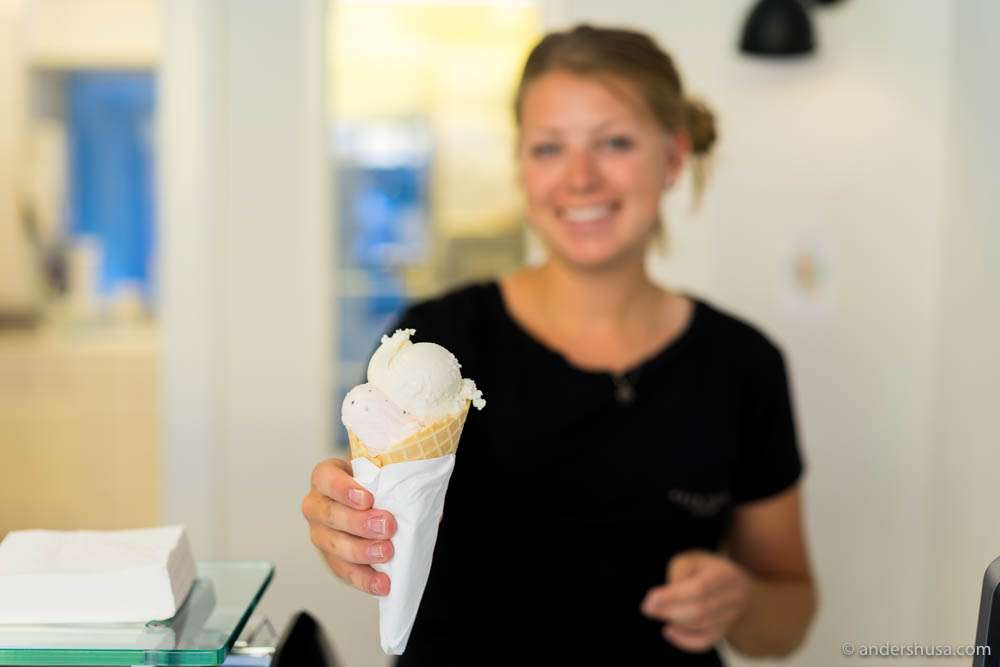 Since 2016, Cathrine even has an ice cream shop in Ho Chi Minh City in Vietnam – how cool is that? If that caught your attention, I recommend reading this great interview with Cathrine about her Vietnamese business. If you're more interested in the Copenhagen ice cream scene, then there's good news as well, because Østerberg Ice Cream is opening up another store at Vesterbro!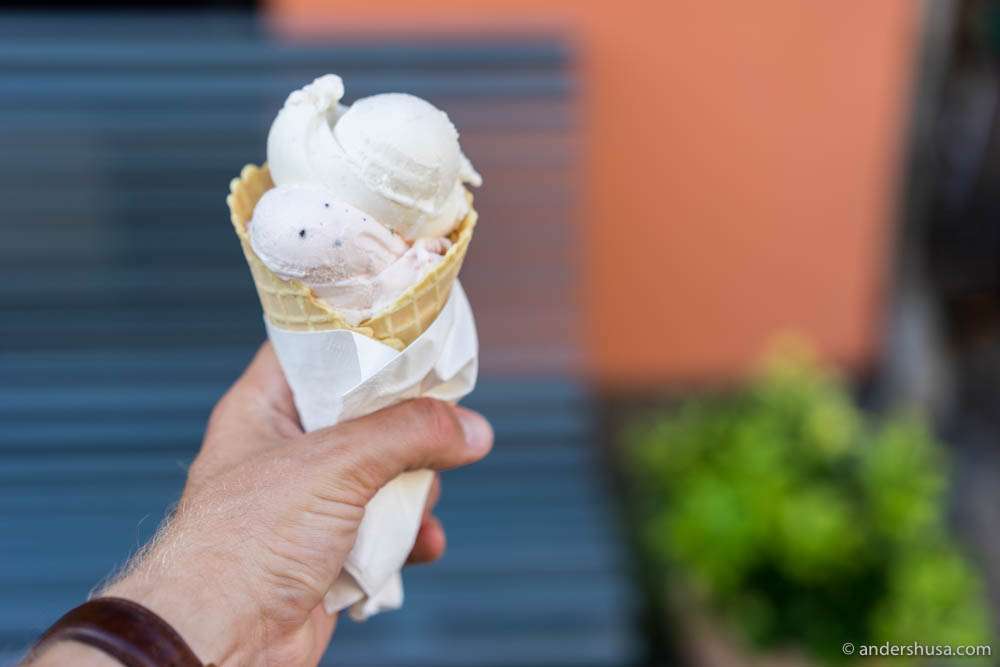 Looking for more great spots for food and drinks in the Danish capital? Check out my foodie map of Copenhagen.
Wanna read more about Østerberg Ice Cream?
Interview by feinschmeckeren.dk (in Danish)
Review by Isdamen.dk (in Danish)