If you're starting to crave Latin flavors after days of feasting on smørrebrød and New Nordic cuisine, head to Gorda Empanadas. Chef Gonzalo Wolfsohn's cozy Vesterbro shop sells all different kinds of homemade Argentinian empanadas. They're small, street-food sized, so you can try a few flavors (we recommend three per person) – our personal favorites are the braised beef, the caramelized onion and cheese, and the caprese (which tastes like pizza!). Each empanada flavor is folded with a different design, so you can tell them apart. Be sure to order some of the chimichurri sauce on the side! And definitely save room for the dulce de leche flan.
Looking for more great spots for food and drinks in Copenhagen? Check out our city map of Copenhagen!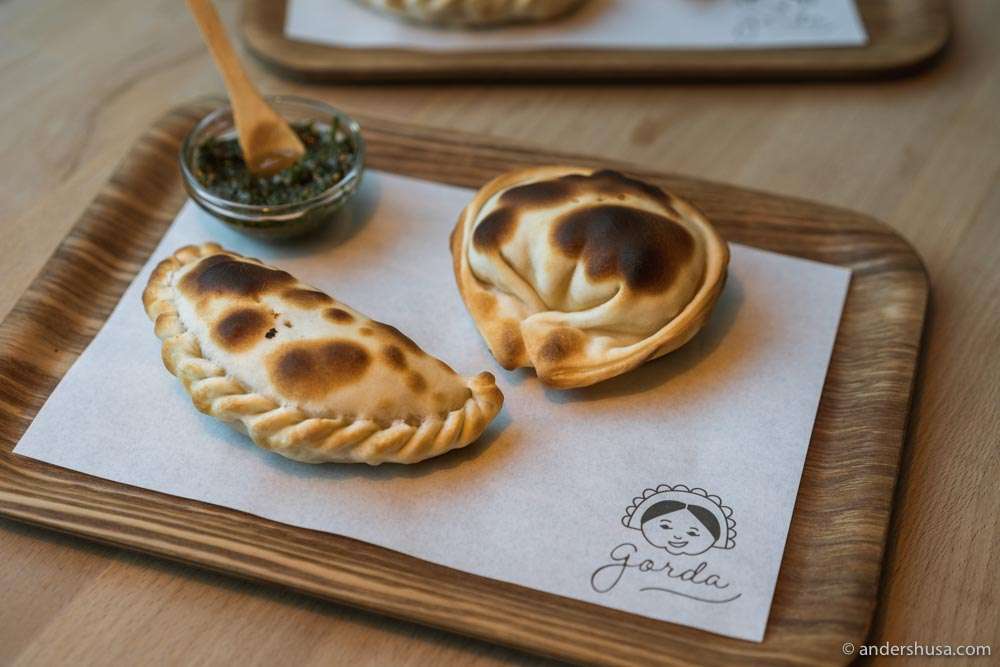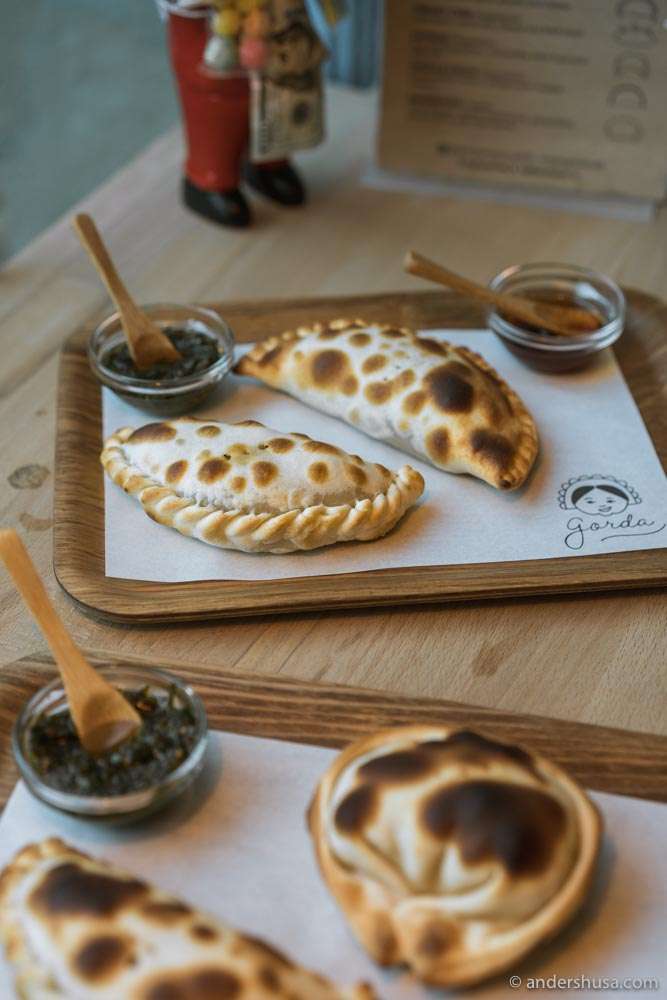 Have you been to Gorda Empanadas? Leave a comment below.
Follow Us on Social Media
YouTube
Anders Husa & Kaitlin Orr
Instagram
@andershusa
@carnivorr
Facebook
Foodie Stories by Anders Husa
Carnivorr