Oslo has a gem of a restaurant, which truly puts us on the culinary map of the world. That is Maaemo. In 2012, Maaemo made history by becoming the first ever Nordic restaurant to get listed directly in the Michelin guide with two stars. This year, they've had ten confirmed visits from the inspectors, and two more unconfirmed, according to trustworthy sources. Several visits included the guide's editor Rebecca Burr, and at least one featured the Michelin international director Michael Ellis. That meant, as a minimum, that Maaemo had been seriously considered for a third star. Today they got it, along with restaurant Geranium in Copenhagen! Congrats to Esben Holmboe Bang and his team and congrats to Oslo!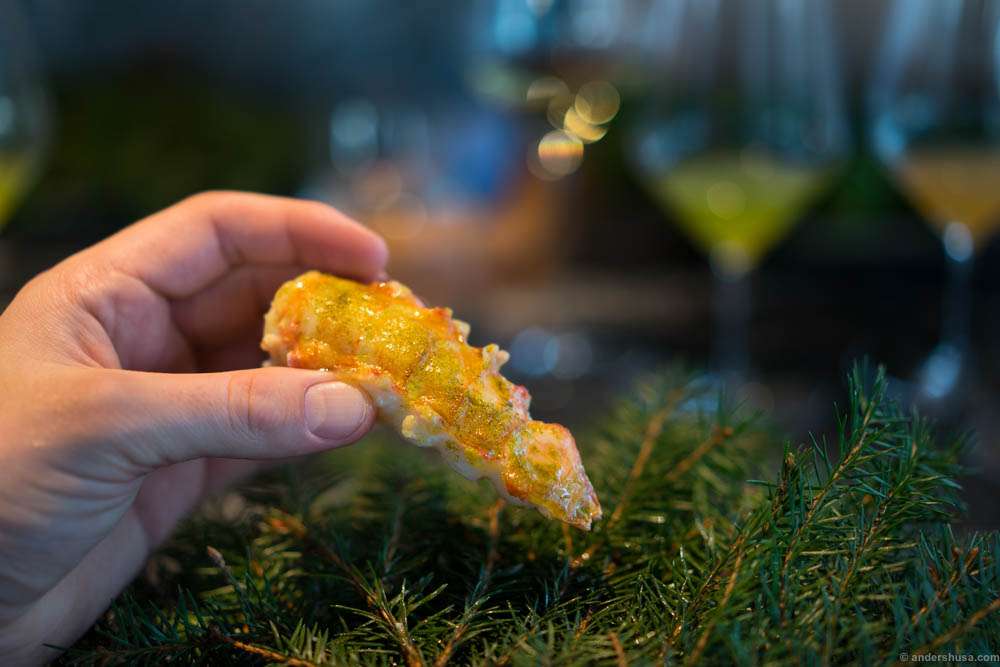 What is happening across the steel bridge from Barcode, behind those glass walls, is so unique, incredibly impressive and completely breathtaking! I've had the pleasure of eating dinner here twice before. The first experience was in the main restaurant room downstairs in January 2013, and the second was at the chef's table upstairs in March 2015. Maaemo evolved so drastically in those two years, and even more to date. In 2013, they called it a ten-course menu, but we had a total of 24 servings. In 2015, the menu featured 28 dishes, where each one was more spectacular than the two-year-old versions. This time, the amount was actually reduced to 21 plates, but more than ever the menu is extremely focused. Maaemo is not just about presenting food as art on your plate. This restaurant manages what few others do, by introducing you to the most important flavors of the Norwegian food culture & landscape.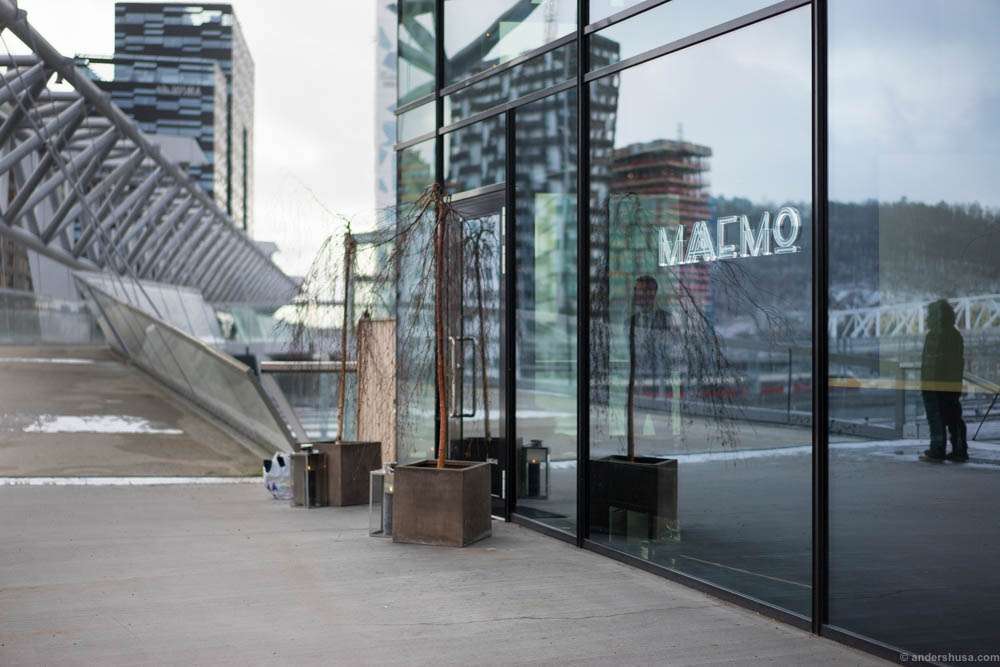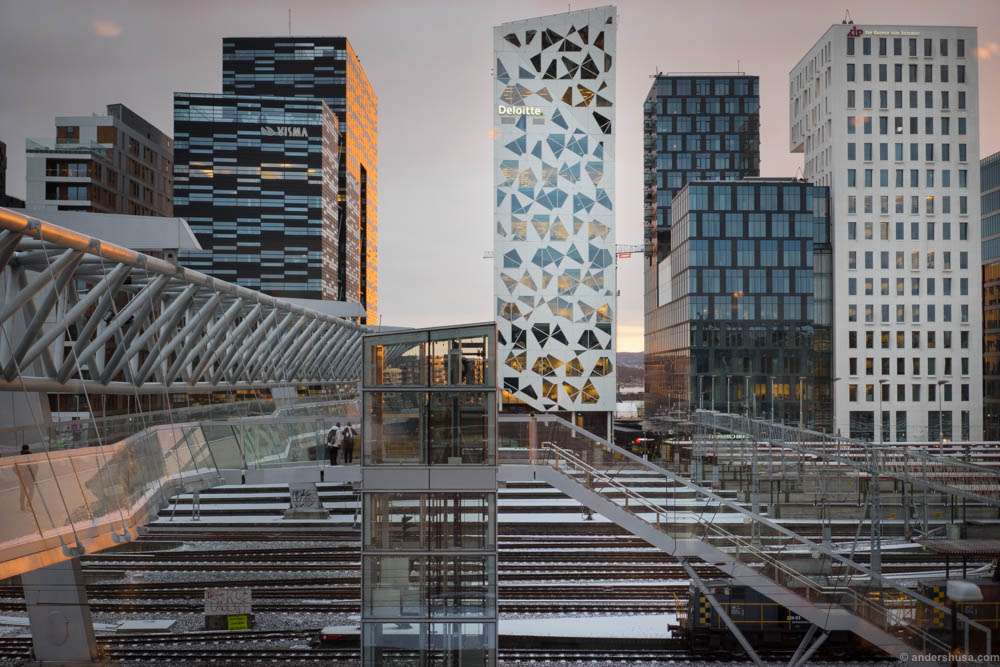 On the 13th of February, I joined the ultimate Maaemo booking: lunch on a Saturday at the chef's table. Allow me to introduce some at the table, because this was quite the foodie meet-up. Julie from Julies Matblogg should be familiar to regular readers, and the same goes for Linn who writes the wine blog Vinstudinen. My latest acquaintance, Lars, is almost as nuts as me about food. Check out his blog Lars Spiser, and his report from this very dinner. Eating with other foodies gives you some extreme advantages. First of all, no one cares that you're documenting your meal like it's a frickin' Spielberg movie. Second, everyone applauds the idea of sharing one wine menu and one juice menu between two people.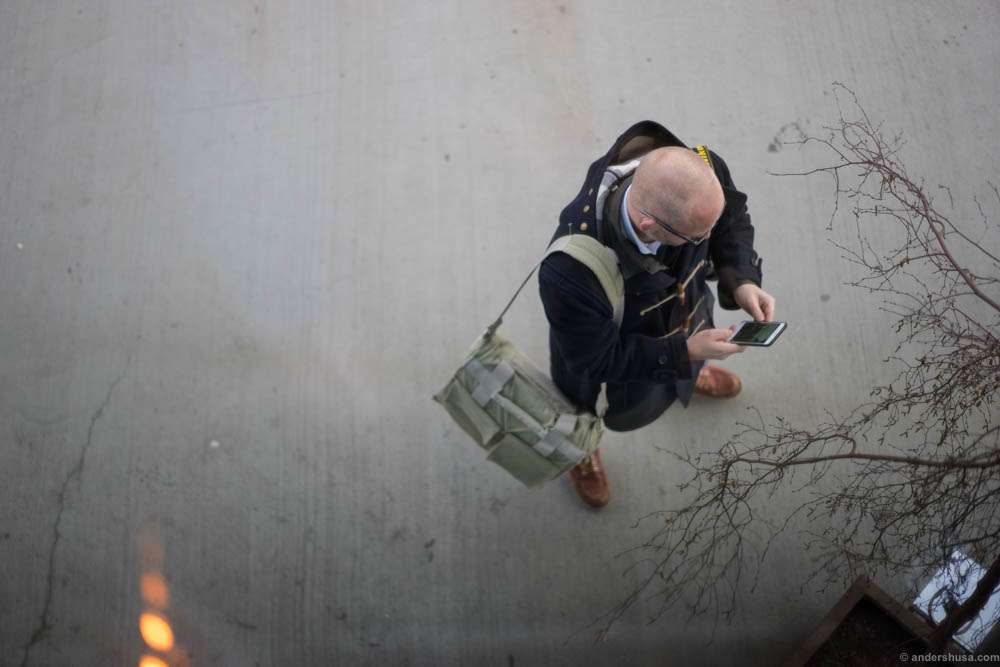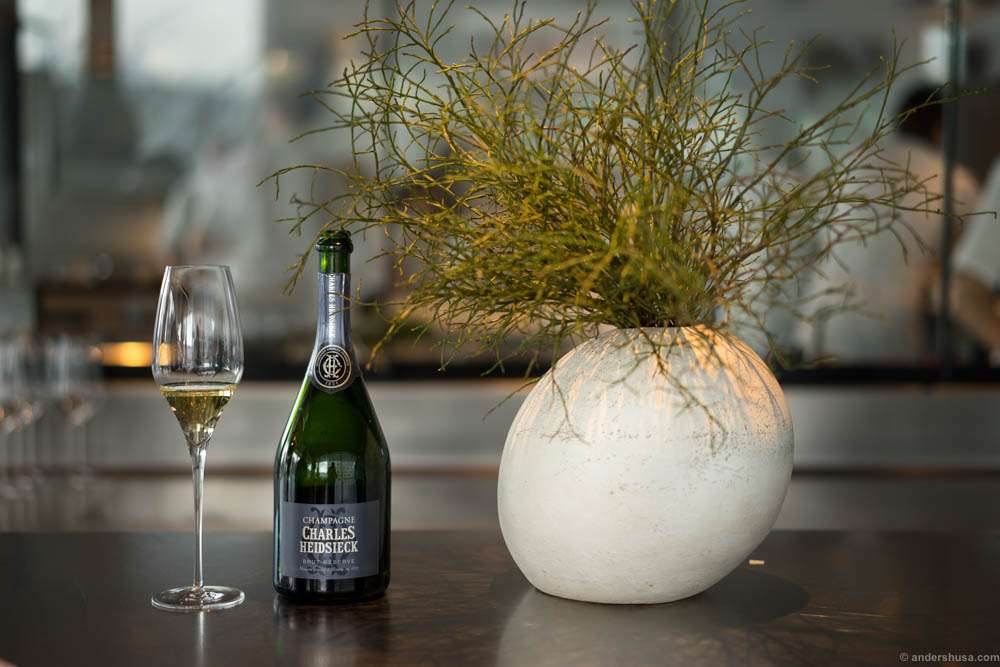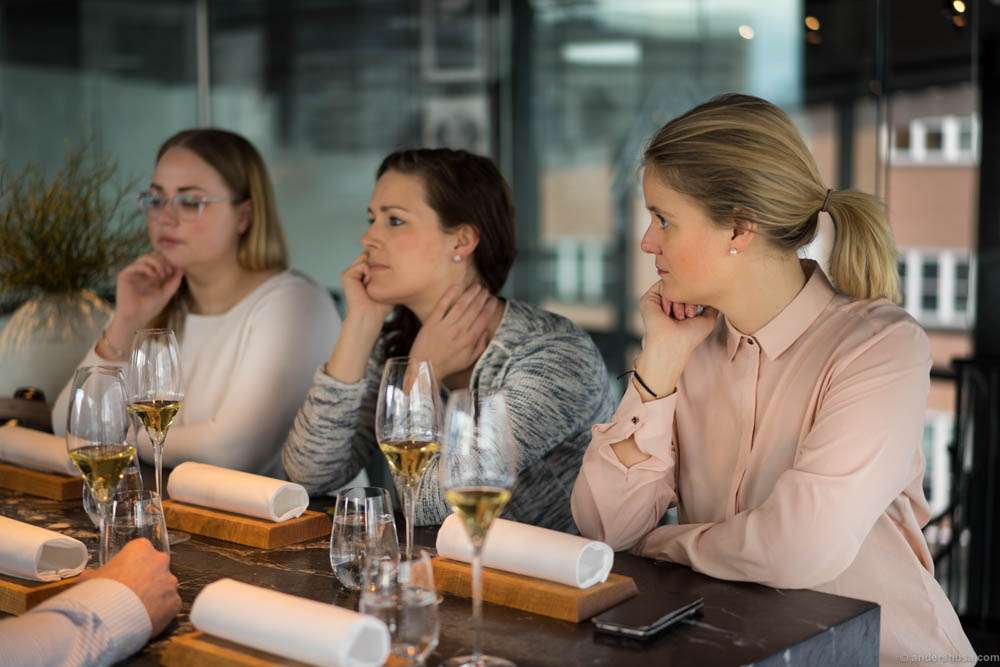 The chef's table is a marble table on the second floor, which seats an absolute maximum of six people. It gives you a unique view of the kitchen with the chefs working, and you accept that the restaurant may test new dishes on you. Anyone can book it. You just need to know about it, ask for it, and be a bit flexible on the dates. I was actually surprised to see Esben in the kitchen this day, because he broke his leg badly only 4 weeks ago! But there he was, with a wooden cane for support and a metal rod inside his leg. What a hardworking, dedicated and bad ass chef!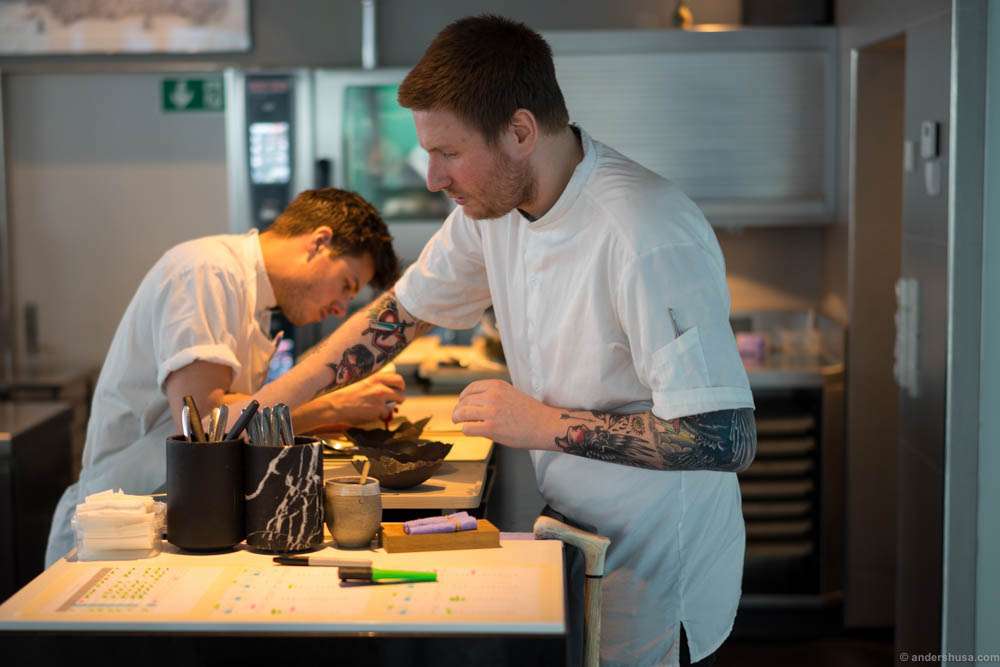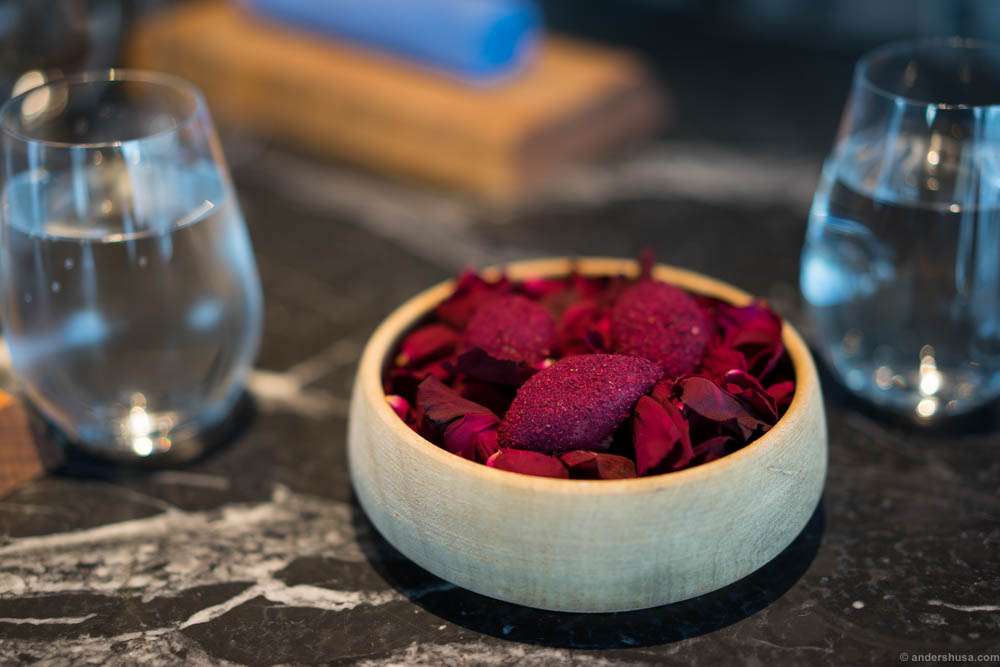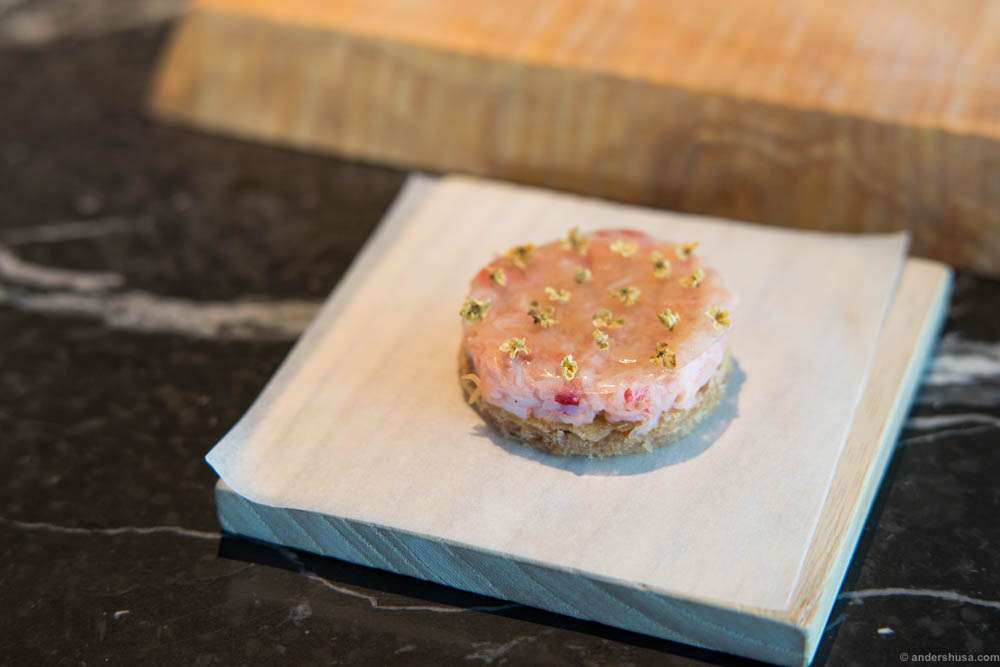 Our lunch would not have been as great without the exceptional service we received from 22-year-old Benjamin Ausland. He's been mentioned in the media several times as being the only Norwegian at Maaemo, and he still is. At the moment he replaced the role of Pontus Dahlström, who was our waiter and sommelier at the chef's table last time. First and foremost, however, he was our host, and so was Benjamin this time.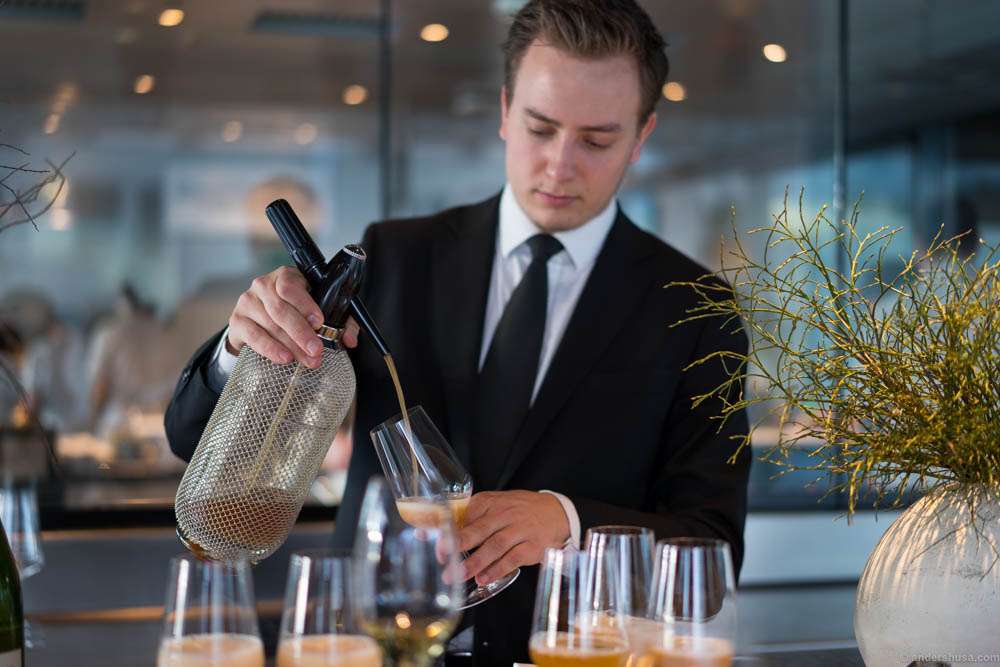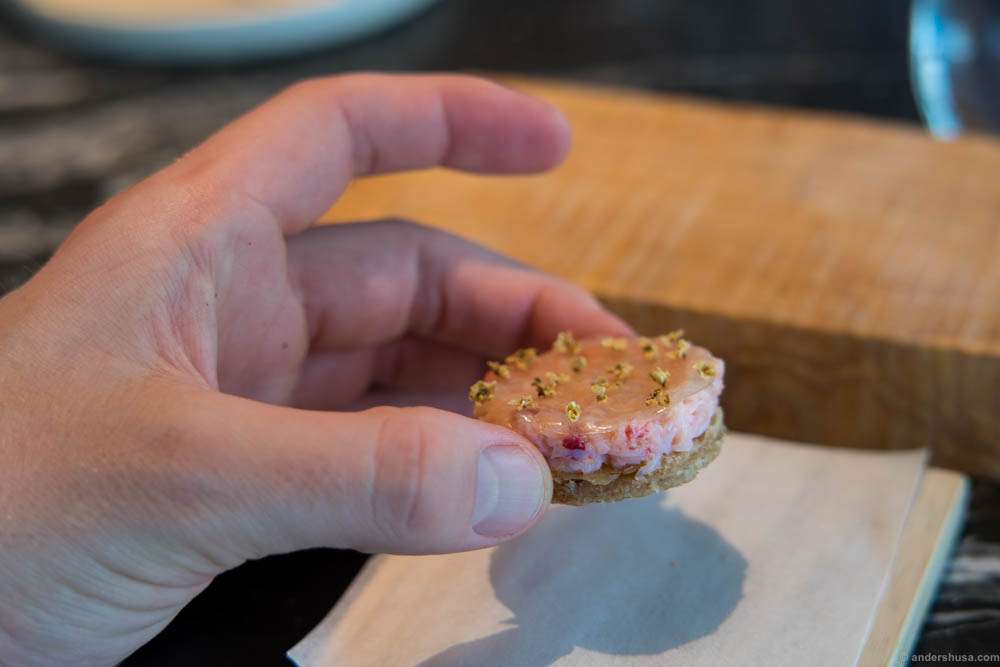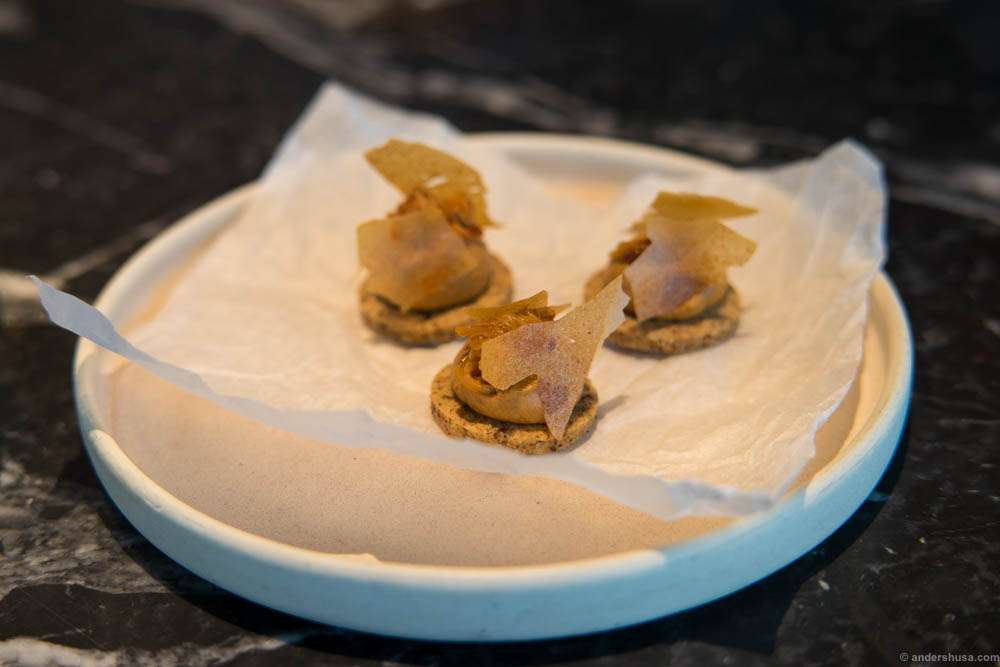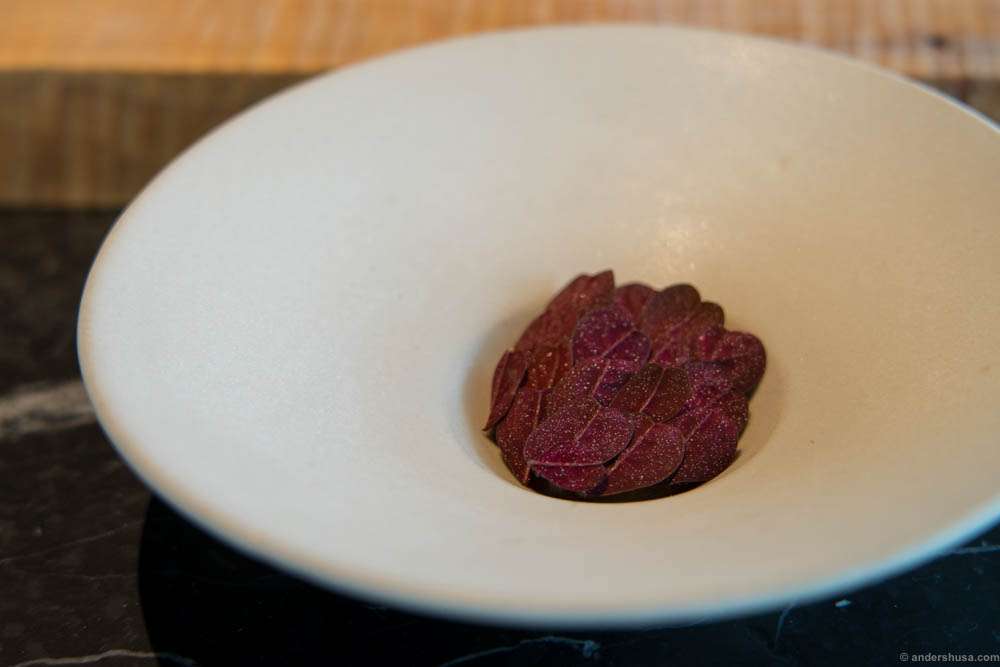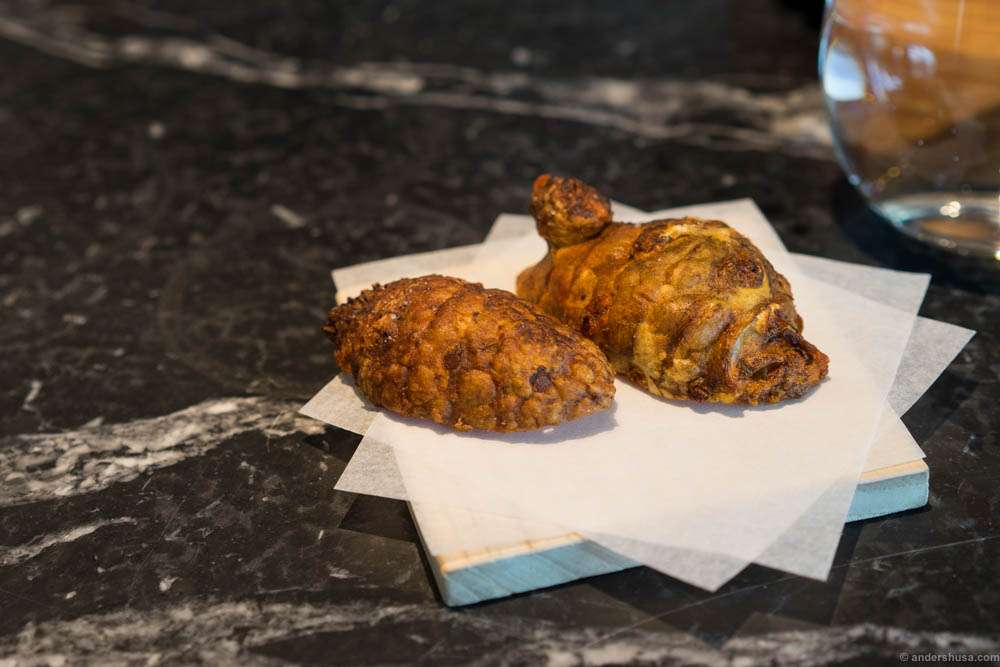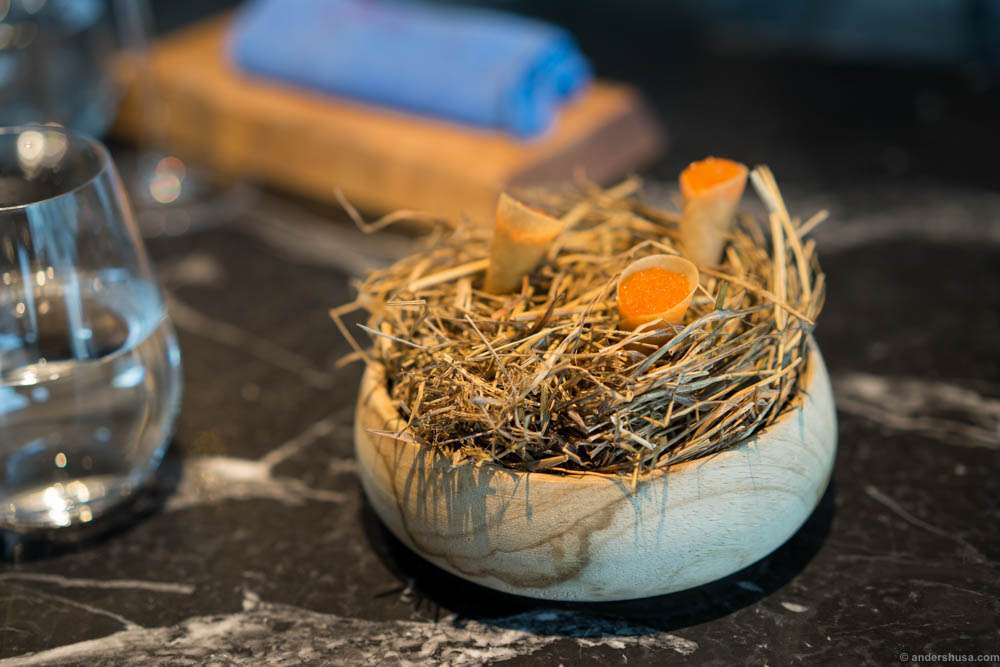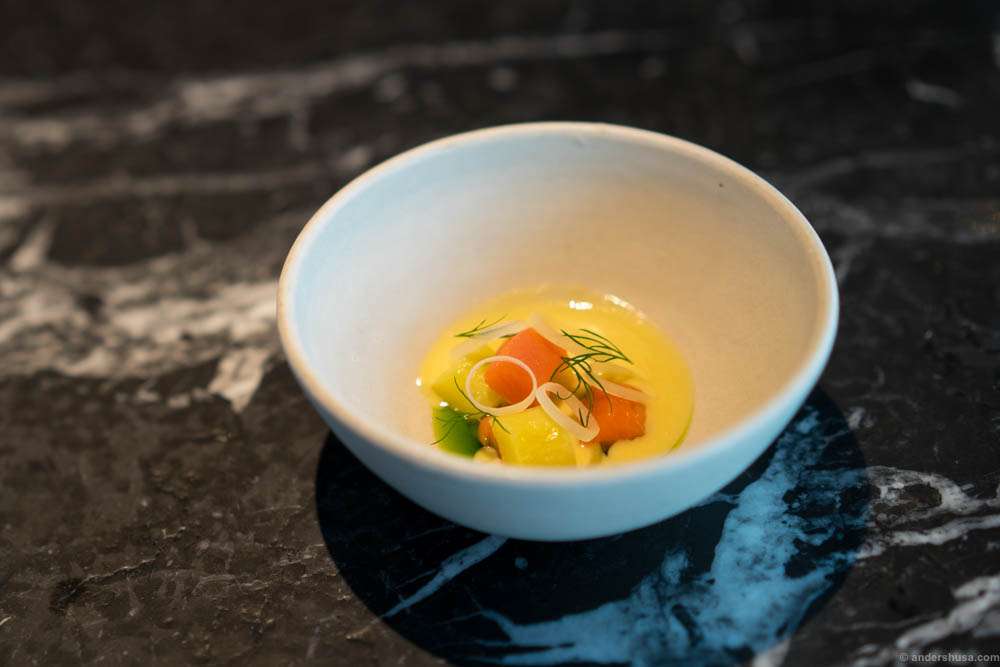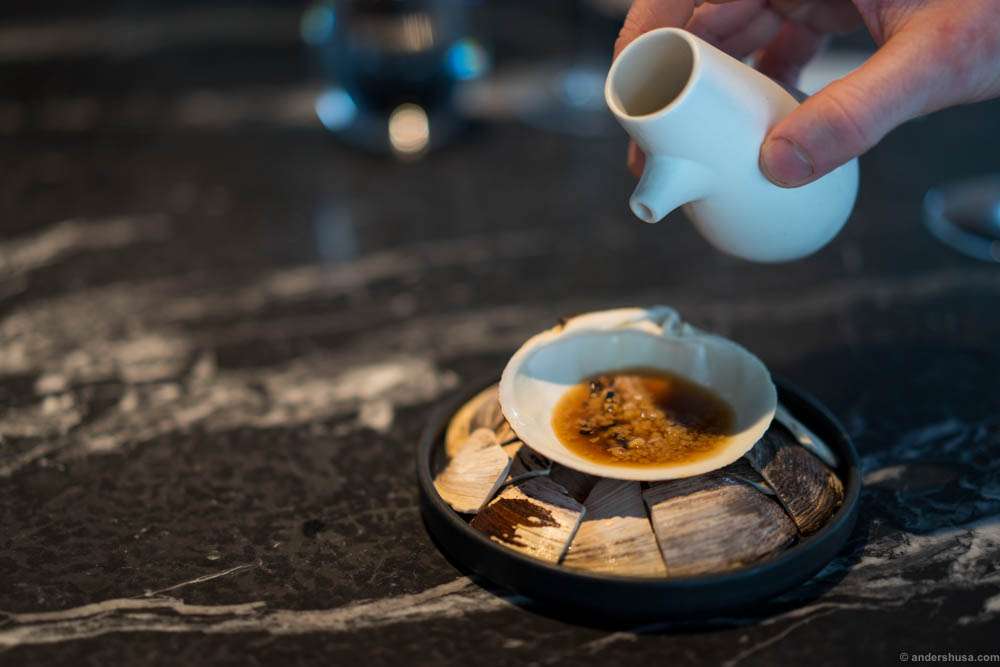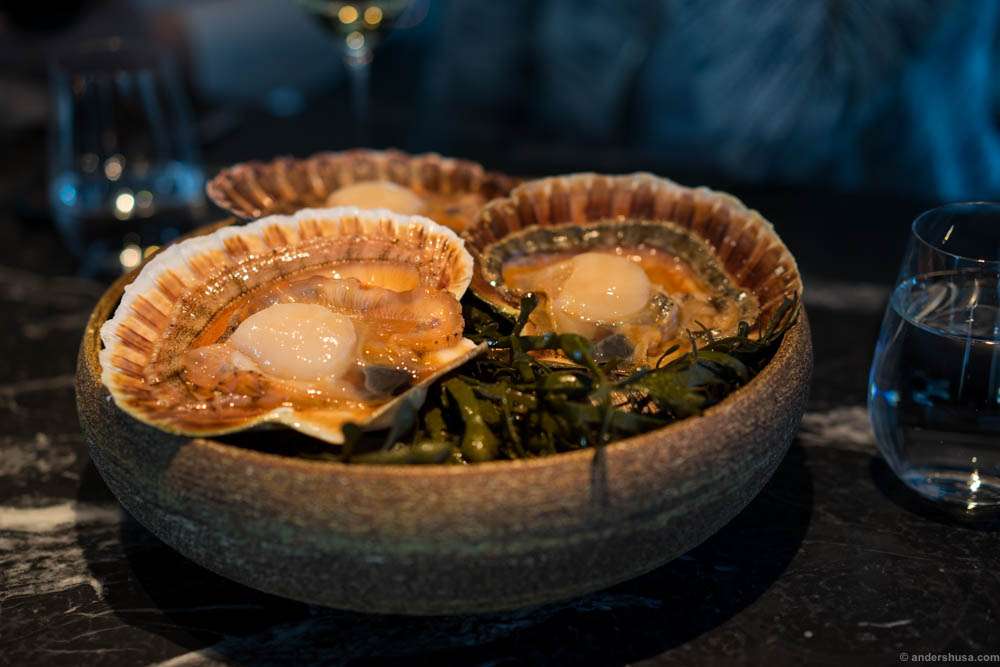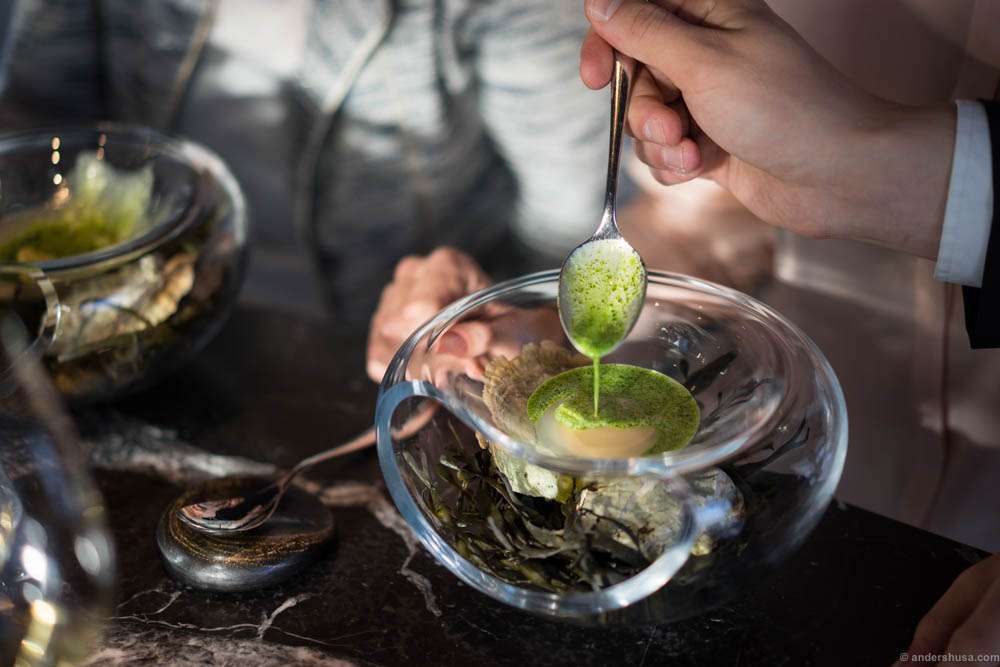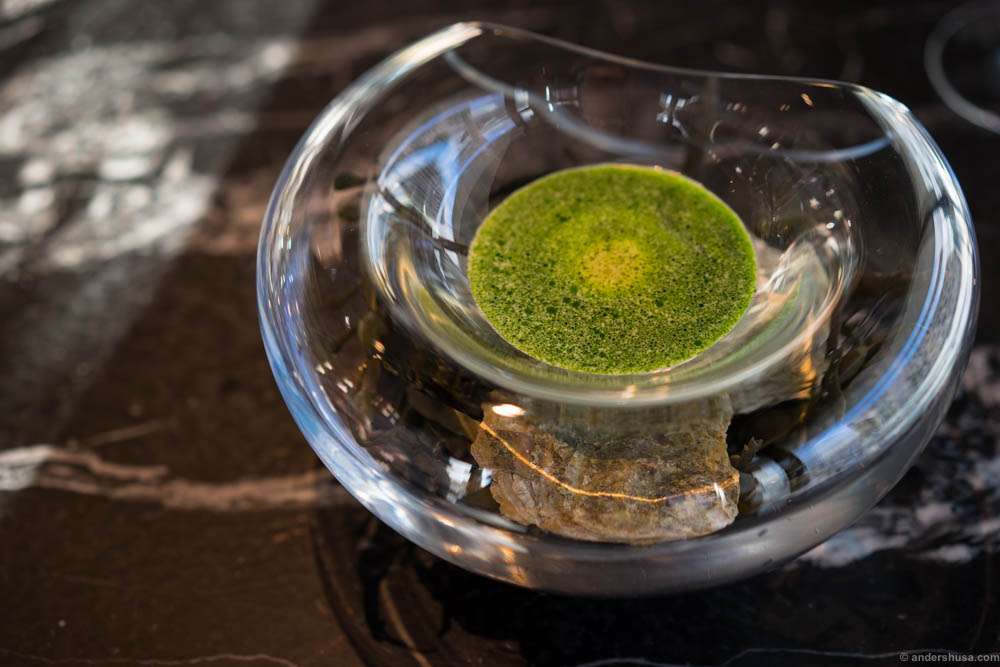 The dish in the amazing and peculiar ceramics bowl is worth a special mention. The plate is designed and produced by the small company Odd Standard in Stavanger. As the name indicates, they have one collection of odd products and one selection of standard ones. This particular is an odd one, made especially for Maaemo. I attended the 5-year-anniversary lunch of restaurant Geranium in November last year, and Esben was one of the chefs who was invited to partake. He made the exact same dish, and had even brought the plates along! The only difference was that he added the ingredient geranium to the dish. A nice gesture to Rasmus Kofoed and the team. I'll definitely share my full experience from this day in a later post.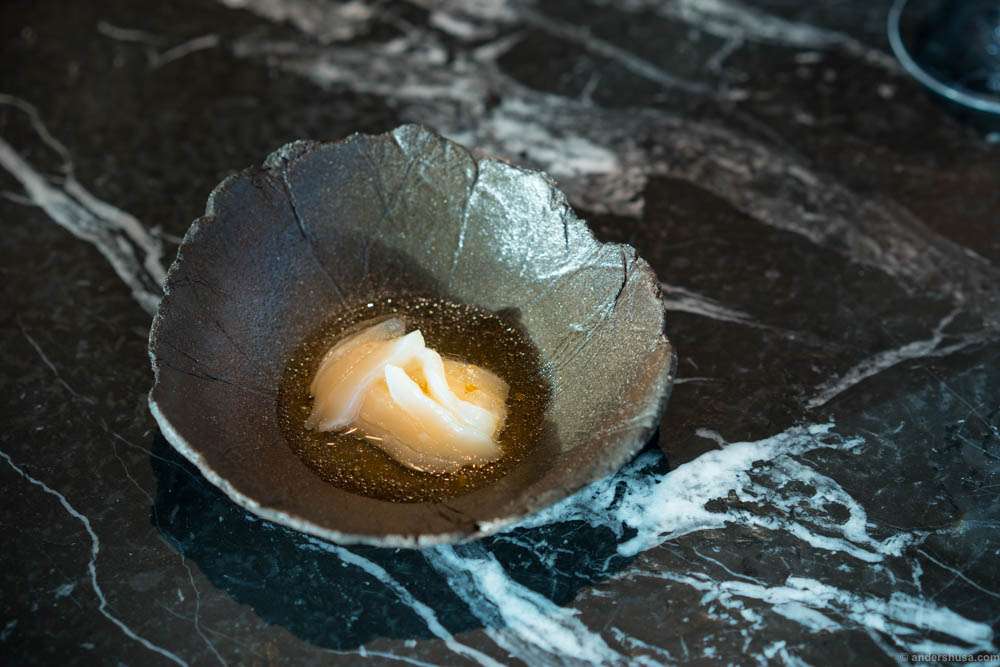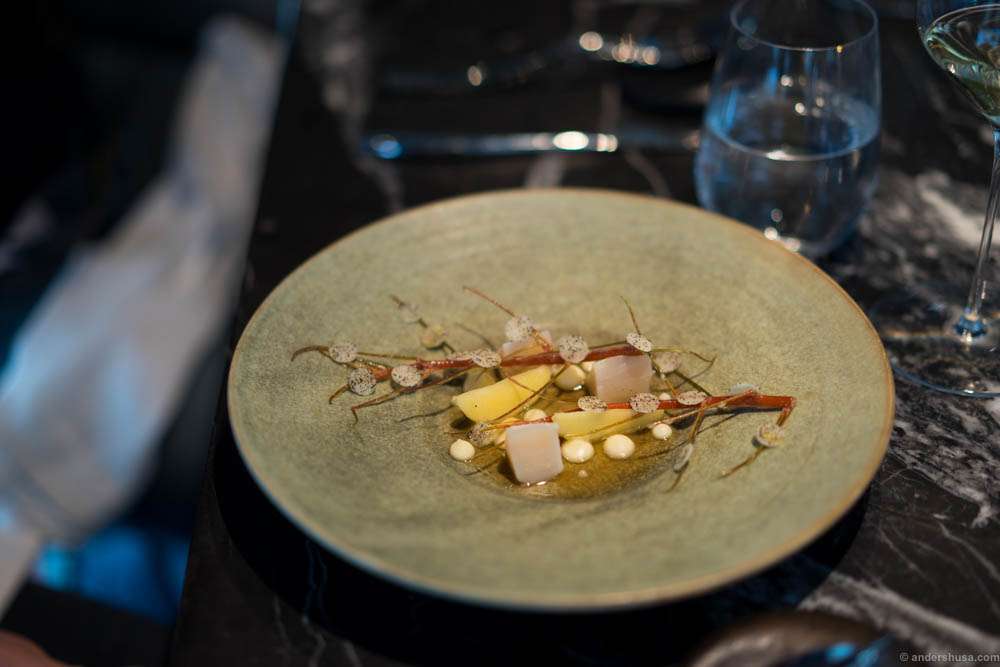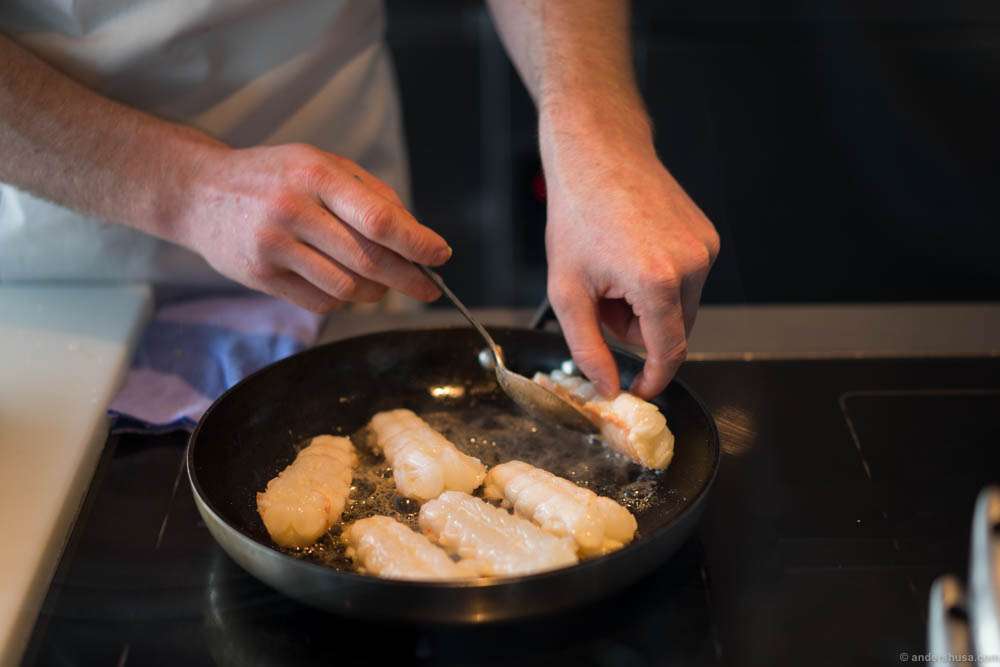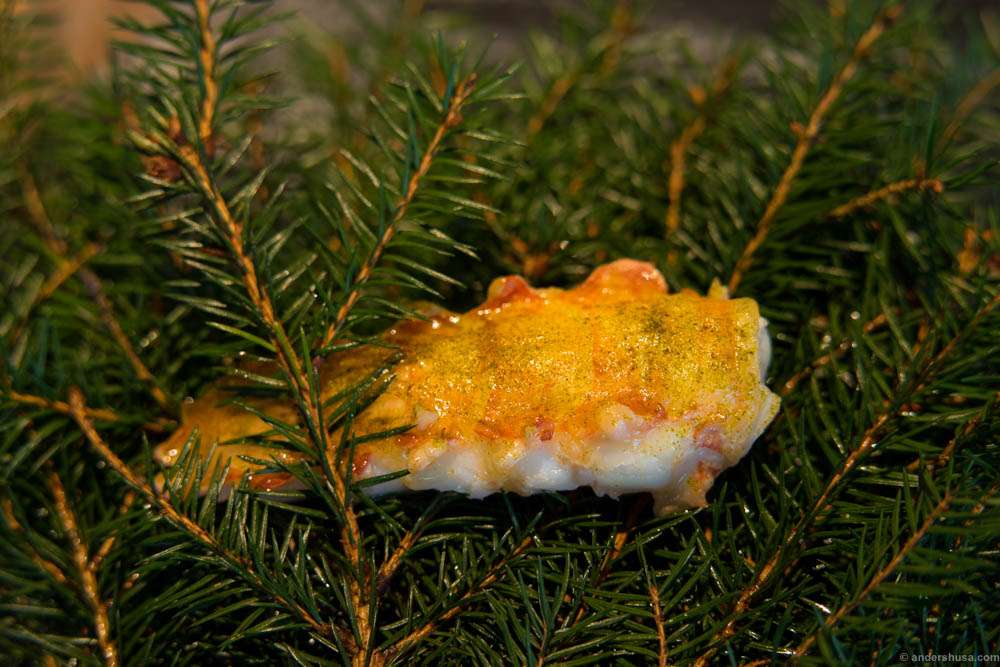 At Maaemo, it's all about evolving and getting better every day. Maaemo are creative, they are original, and they invent what others copy. When they get copied often enough, they change it up. That's what happened to the famous langoustine serving. It used to be a spectacular show with dry ice creating a fog that covered the table. Now you see that effect used everywhere, and as such Esben has decided to stop. The flavors and aromas of this signature dish are still there, though. The same goes for the bread serving at Maaemo, whose looks so many places immitated. At the moment it's replaced by a potato pancake dish in stead, and the butter servings they've created to go along makes it one of the most memorable dishes I ever ate.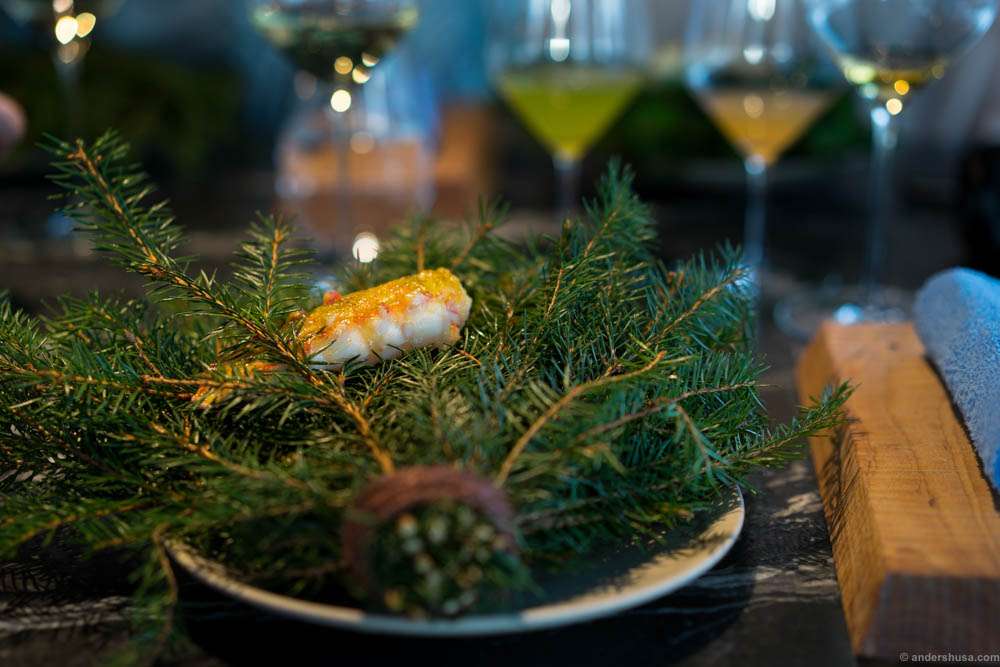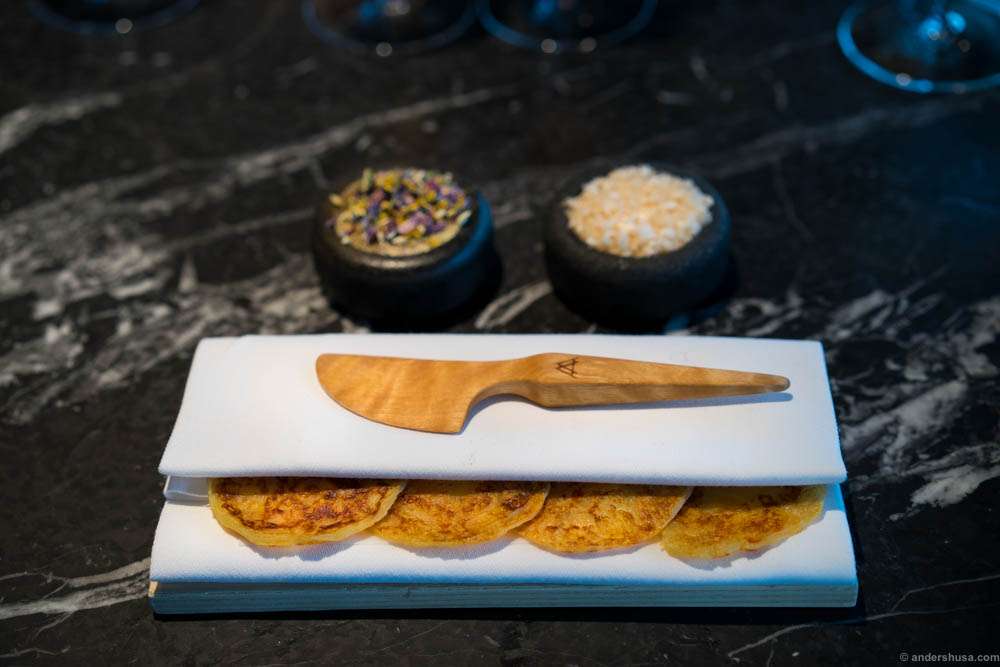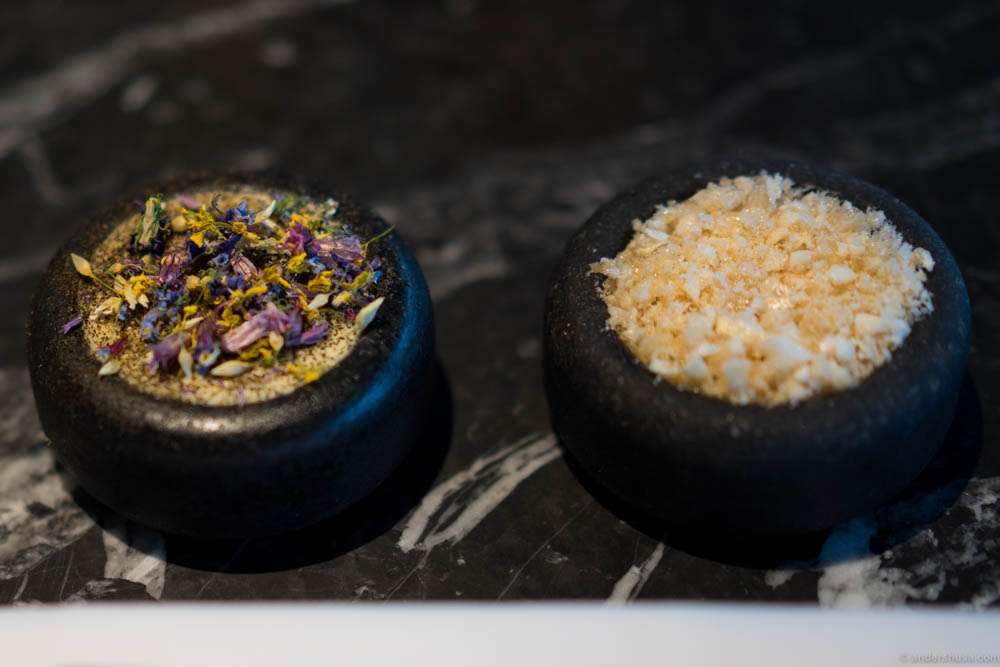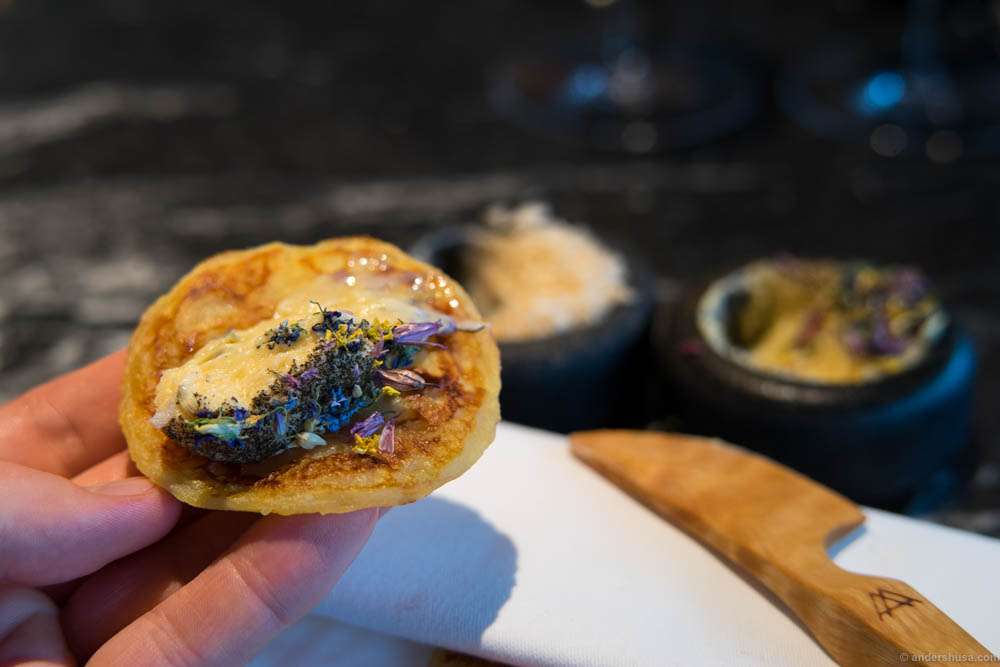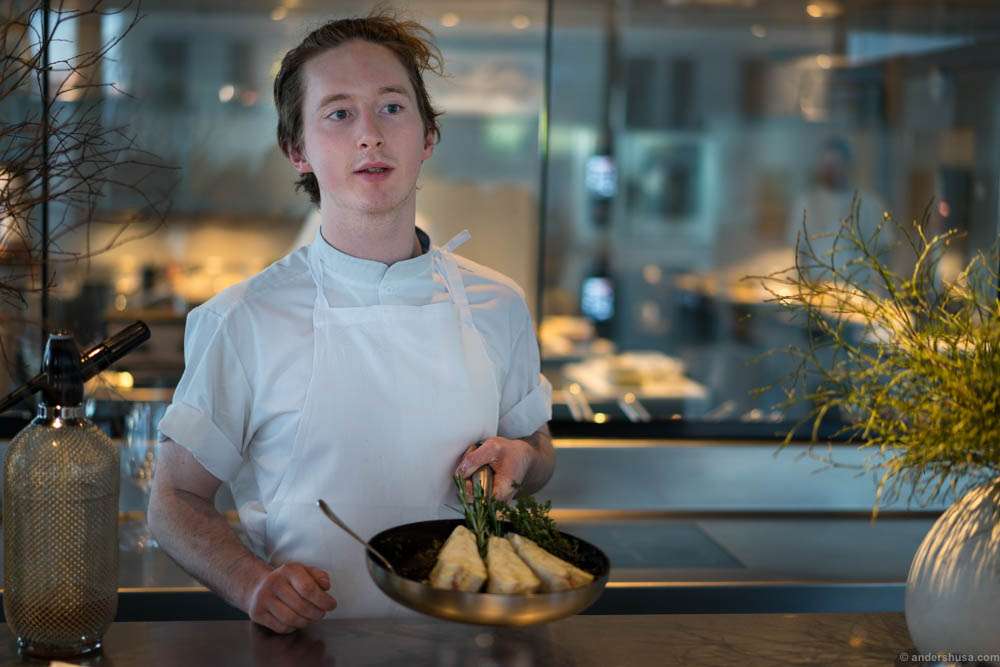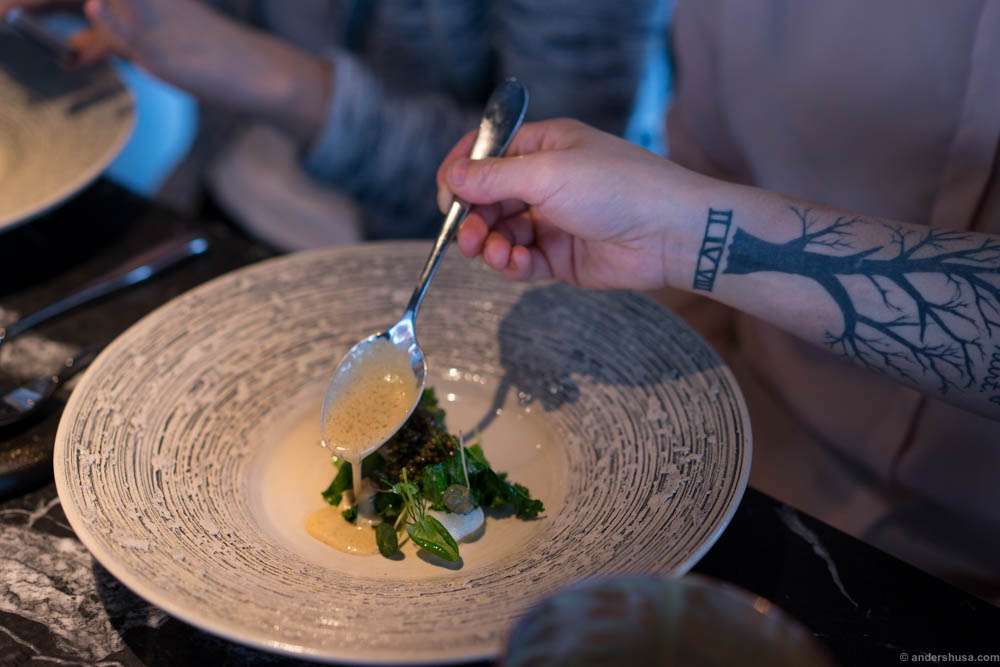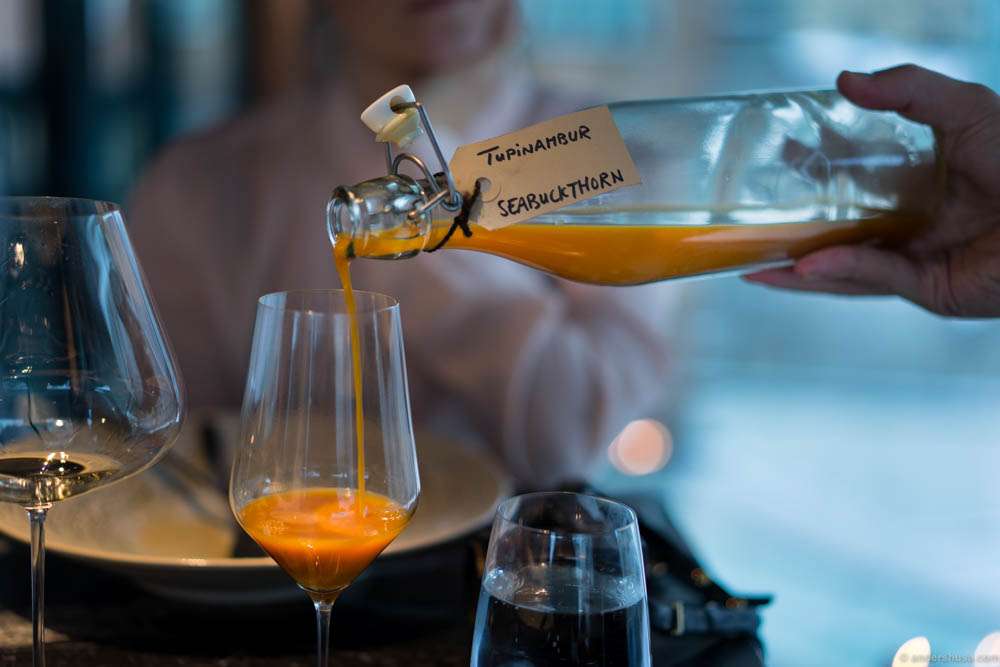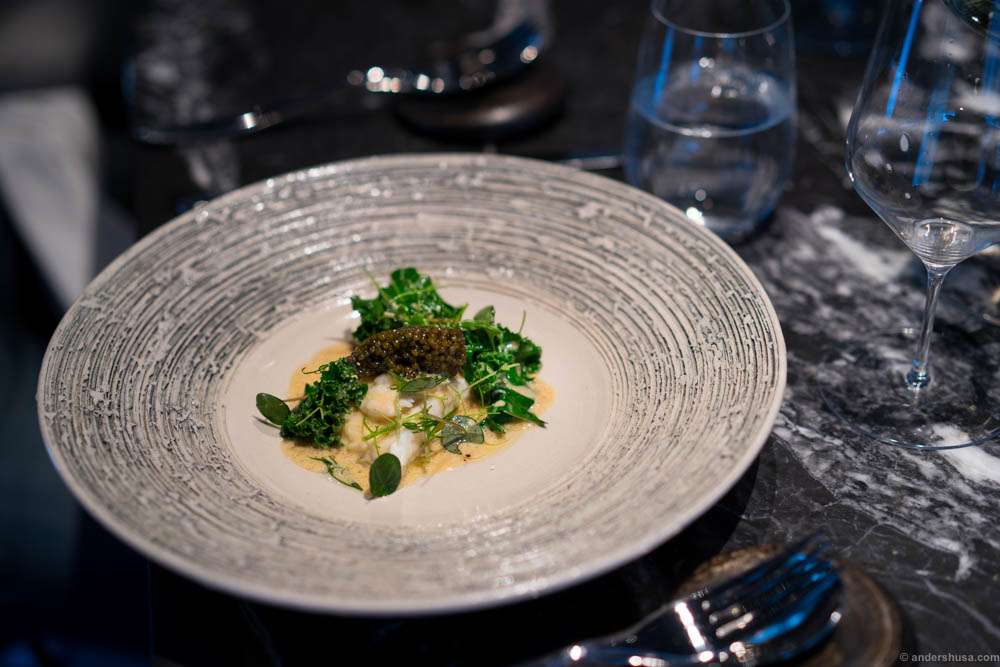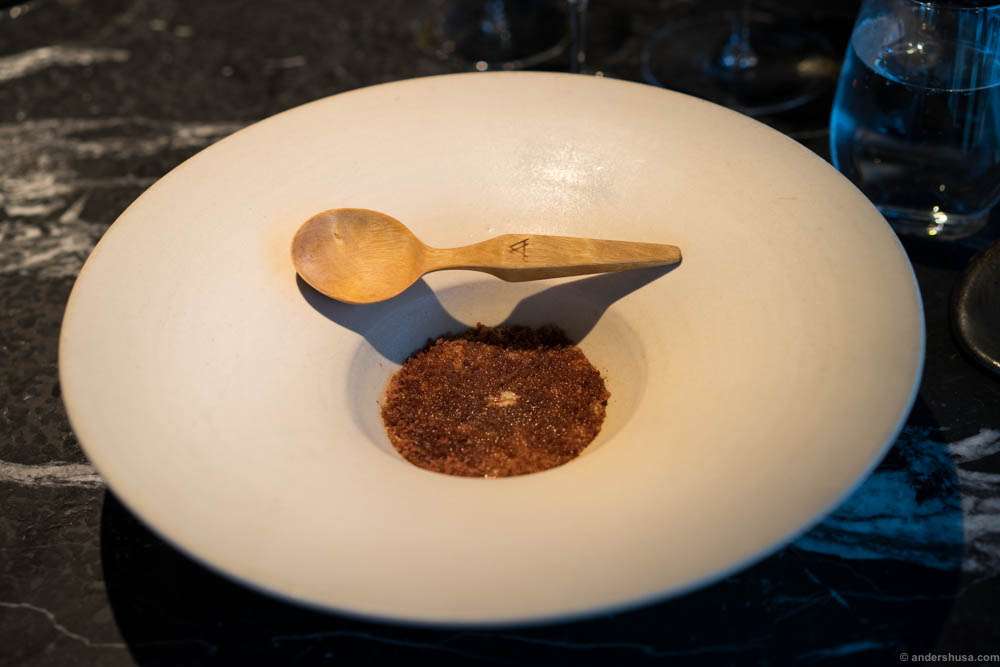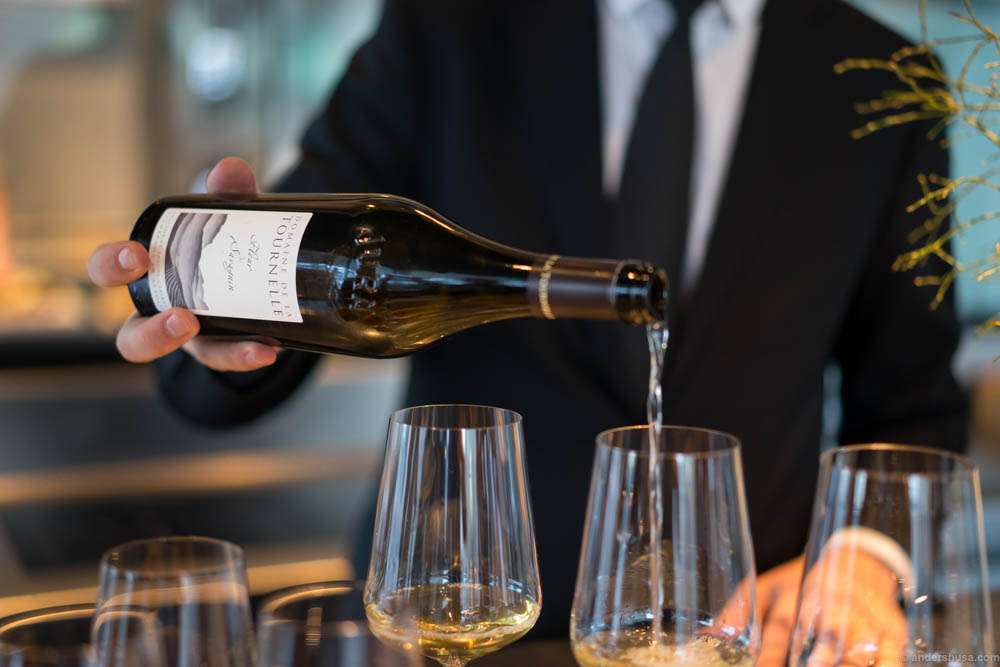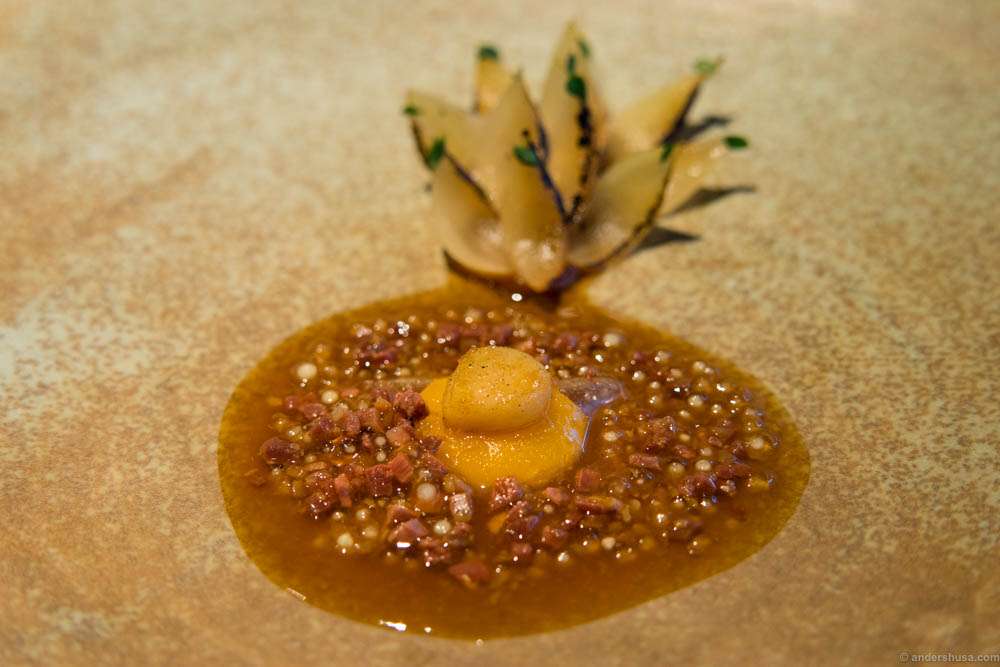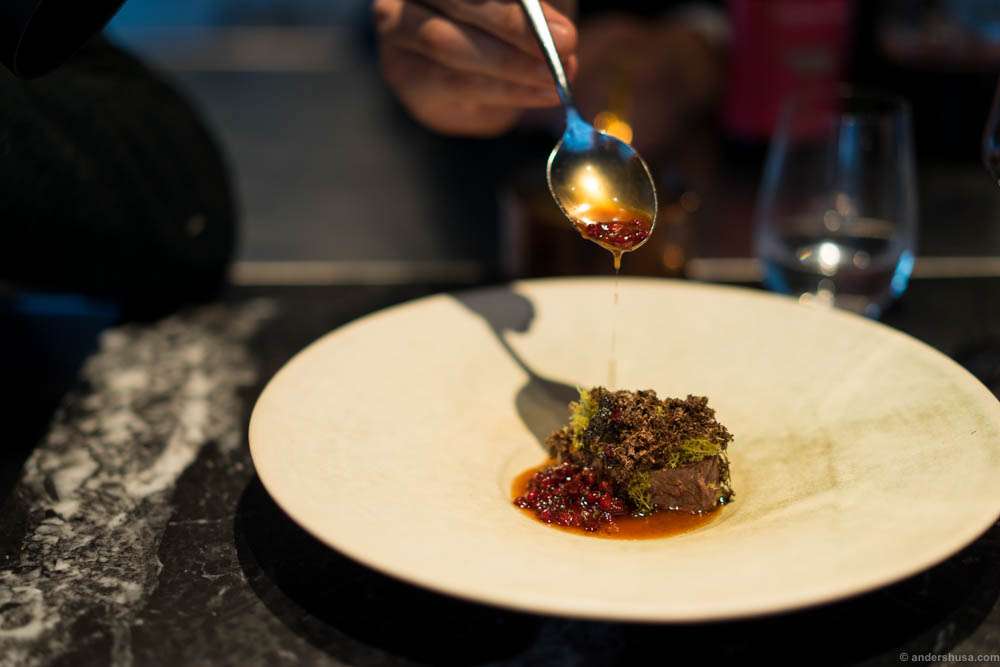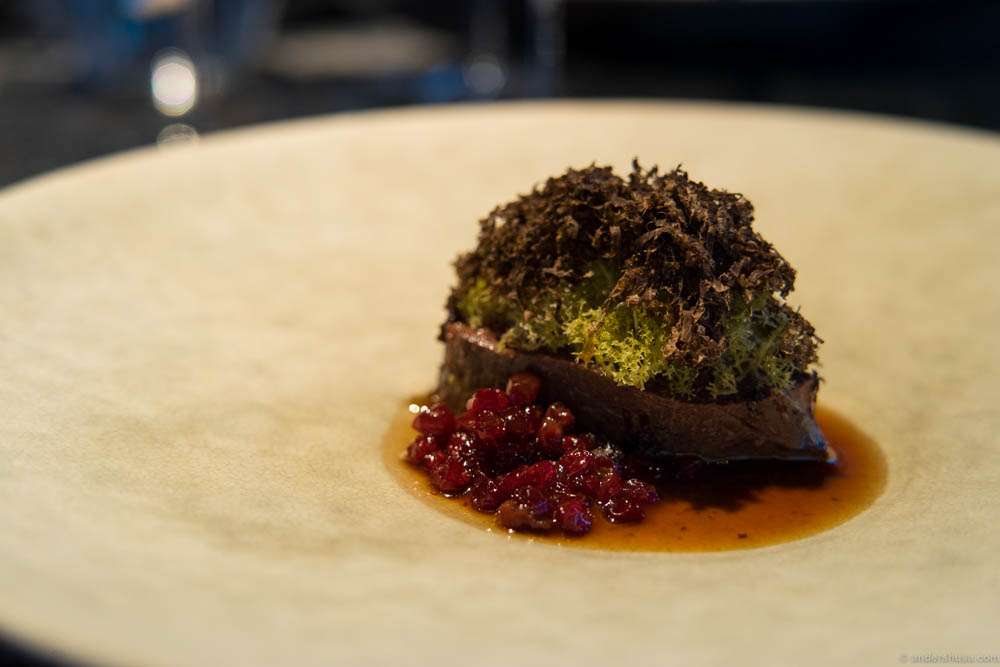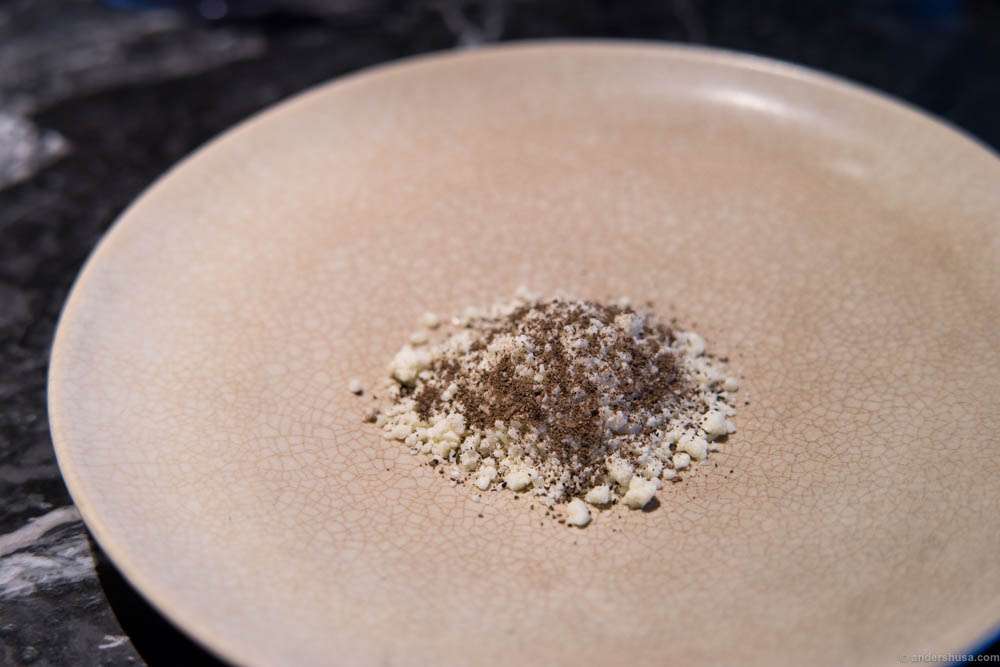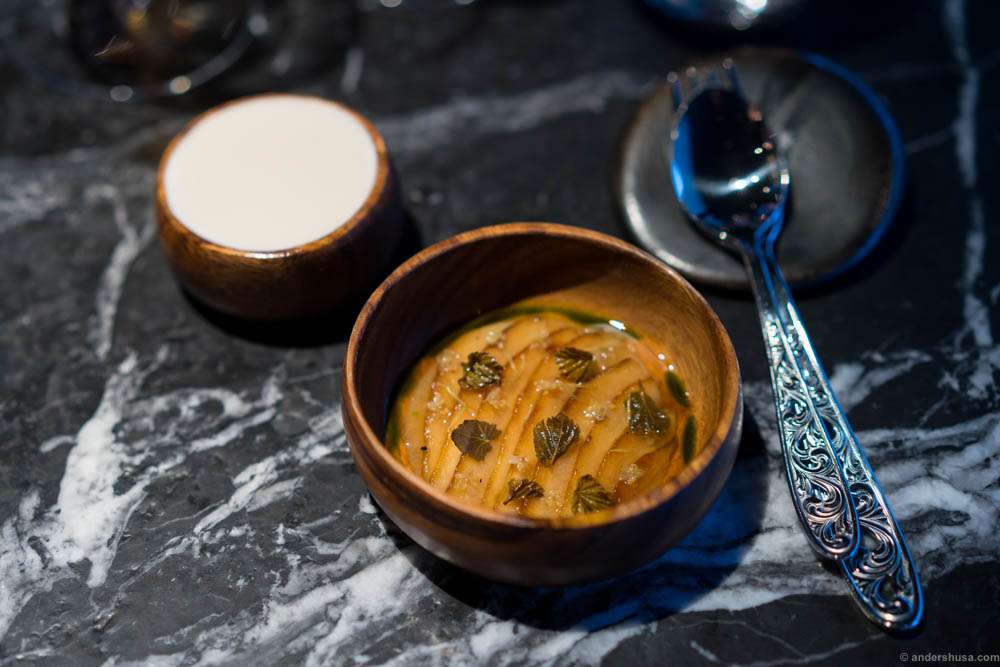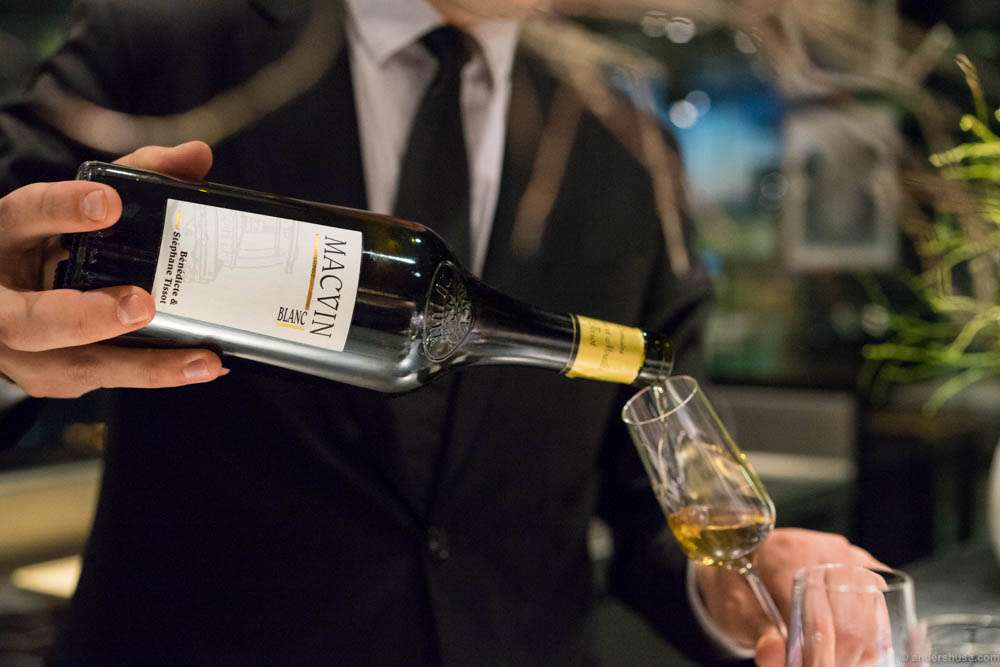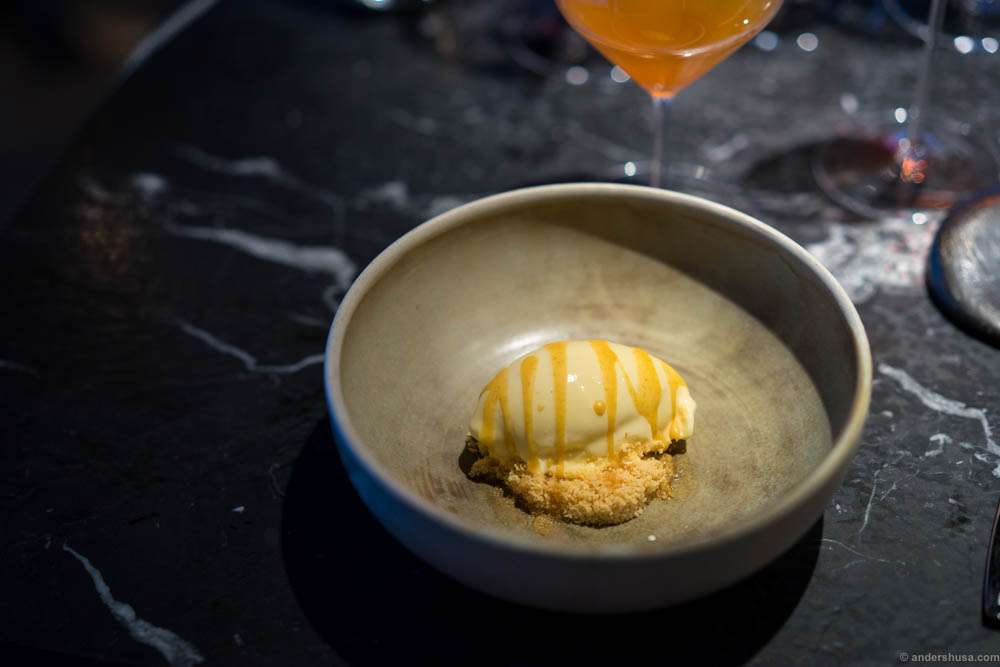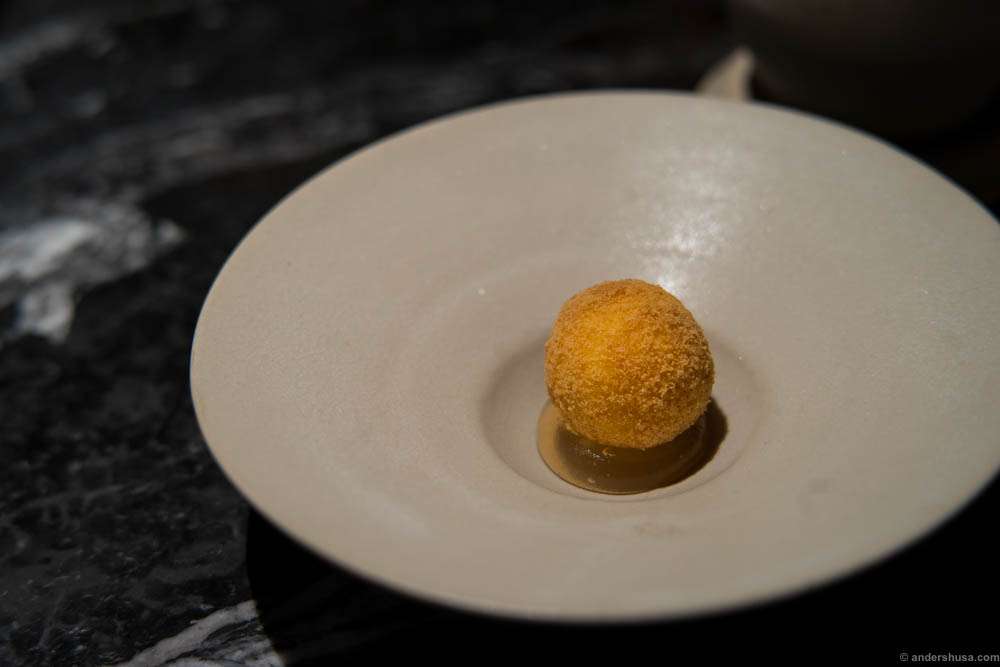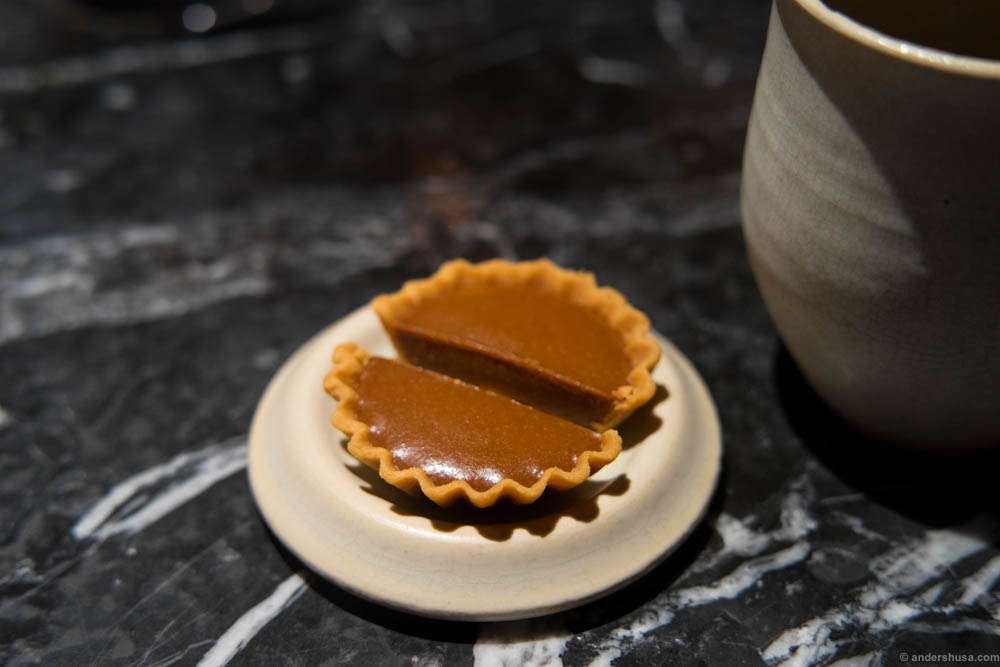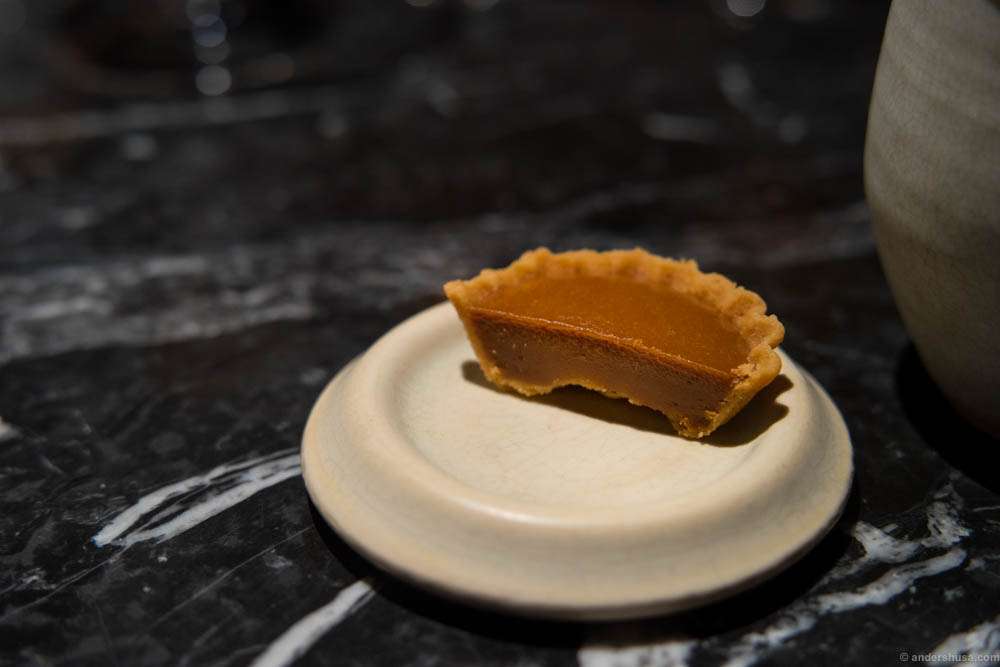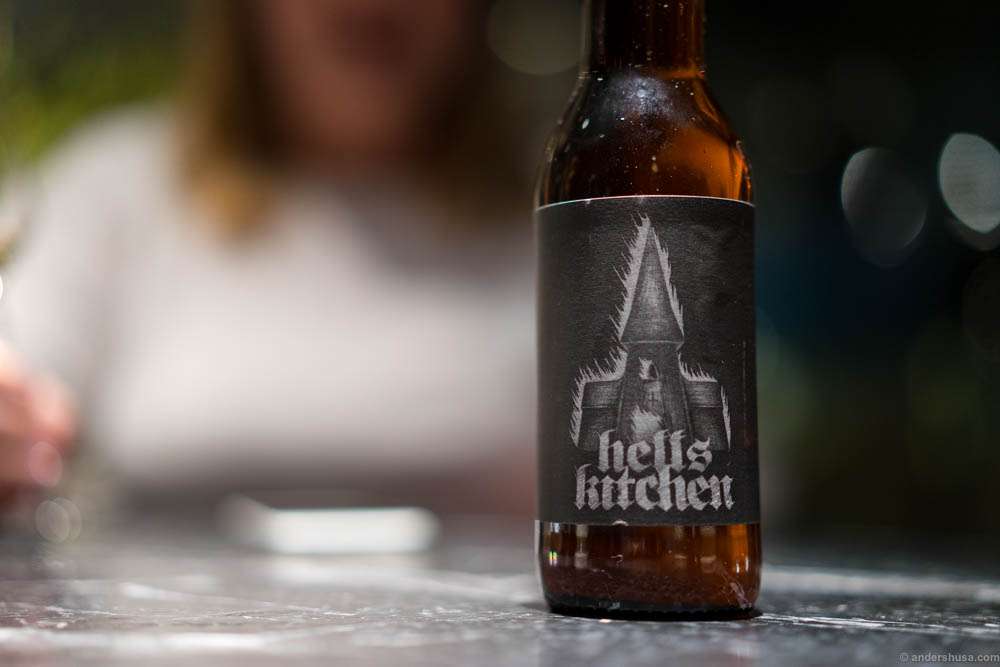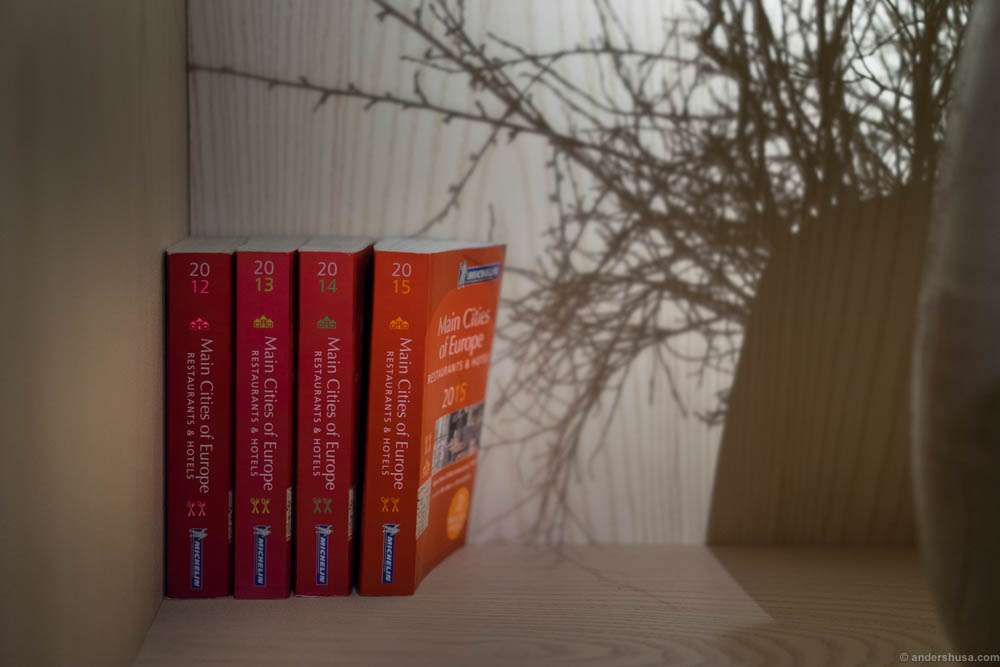 Will you eat at Maaemo before you die? Please leave a comment if you have any questions.
Lagre
Lagre
Lagre
Lagre