Prolog Coffee Bar is the newest (and hottest) place for specialty coffee in Copenhagen – rumored to be a favorite place of the man himself, René Redzepi, to get his daily caffeine fix and croissant. Located in a narrow little venue in the bustling and vibrant area of Kødbyen (the Meatpacking District), there are just a few seats inside, as well as a couple of tables outside and some blue plastic stools. Yet, people will sit on the pavement and wherever they can find a resting spot for their behinds outside just to enjoy a cup of Joe here (much like at Tim Wendelboe in Oslo). Don't miss out on the croissants! They are crunch heaven.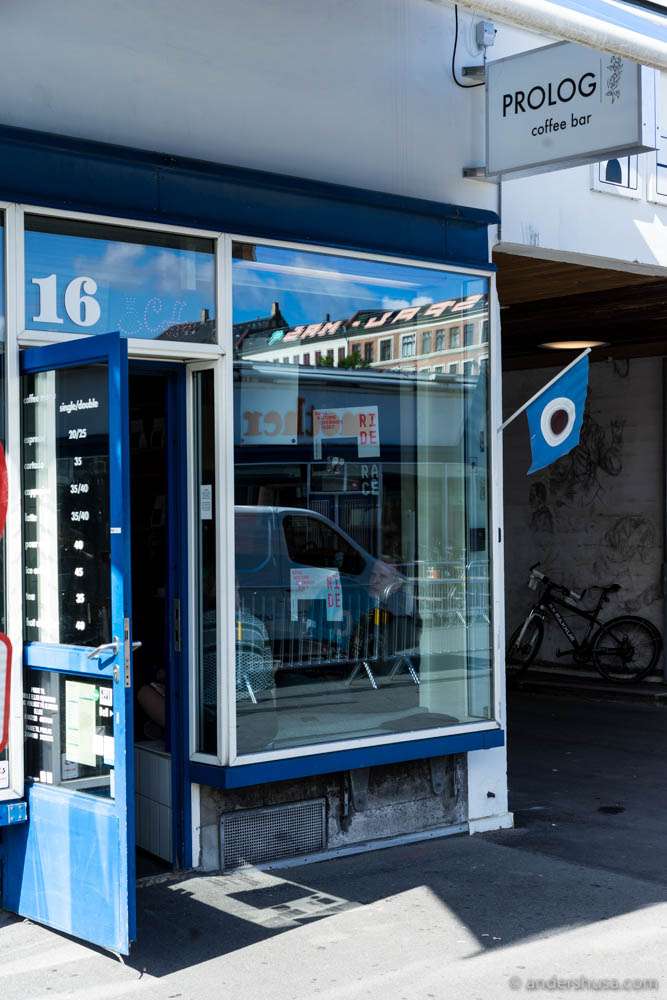 The place was founded in March 2016 by the two co-owners Sebastian Quistorff and Jonas Gehl, who has a strong passion for coffee and good flavors. Jonas used to roast at Democratic Coffee, where he met also Sebastian who worked in the bakery. The two are part of the third wave of coffee. In case that term doesn't mean much to you, it's the movement to produce high-quality coffee – where coffee is considered an artisanal foodstuff rather than a commodity. Much the same as wine! We've also seen this evolution happen to beer, tea, and chocolate (bean-to-bar producers) over the years. Third wave baristas, as well as the consumers, care about where the coffee is from, how it is grown and harvested, processed and roasted, as well as the working conditions and sustainability in the industry. Just like Mikkeller would be called a micro-brewery, Prolog is a micro-roastery.
If you are a first or second wave consumer, you might find this light style of roasting tasting more similar to tea than coffee. Whether it's the espresso or V60 brew, you will also discover that each cup is unique in its taste, having a terroir just like wine grapes and a roasting profile that determines its flavor. The Prolog venue used to be an old bookshop and was supposed to be a temporary installment when it was first set up, but the passion and high level of service-mindedness of this dynamic duo made Copenhageners embrace it to the fullest. Go early to get a chair!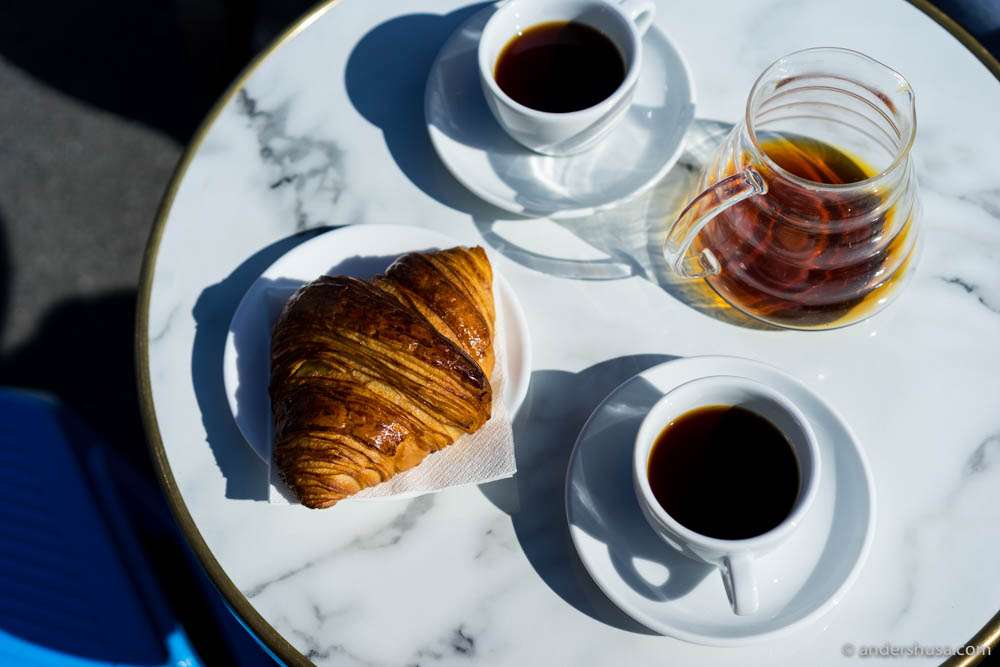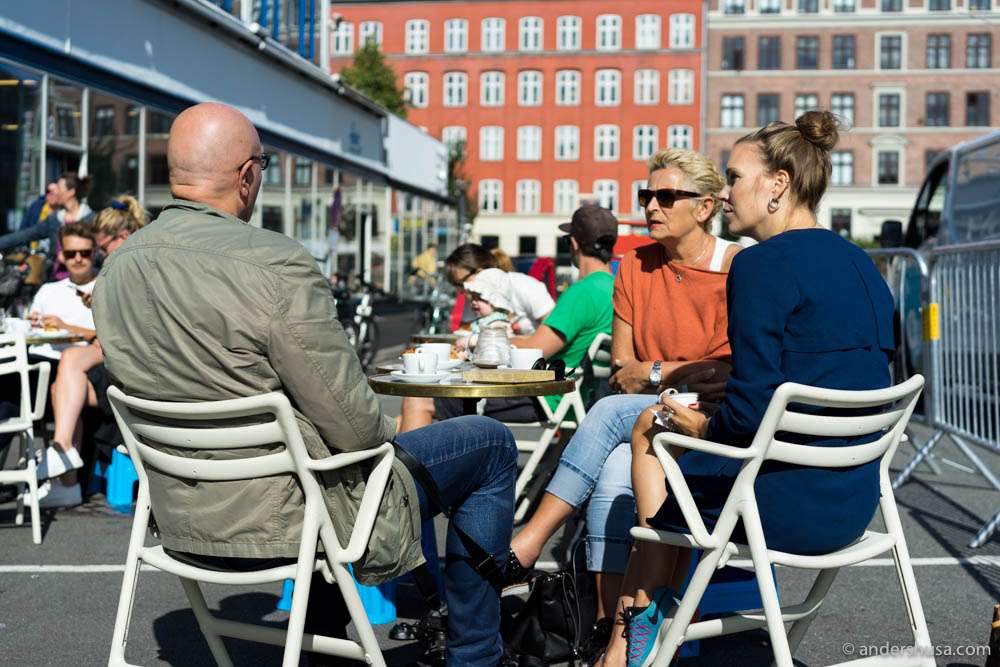 Looking for more great spots for food and drinks in the Danish capital? Check out my foodie map of Copenhagen.