The Michelin Guide Nordic 2019 is about to be launched. We are present at Musikhuset (the Aarhus Concert Hall) where the event takes place tonight. Denmark's second largest city is the host this year – the first time a non-capital city is responsible for the celebrations. Aarhus was named the European capital of culture in 2017, so this is a natural extension of that effort to further put the city's food scene on the map. The new international director of the Michelin Guide, Gwendal Poullennec, will be present on stage to personally hand out the awards together with the local host Timm Vladimir. You can check my predictions about tonight's results here. Keep checking this story for updates as the evening progresses.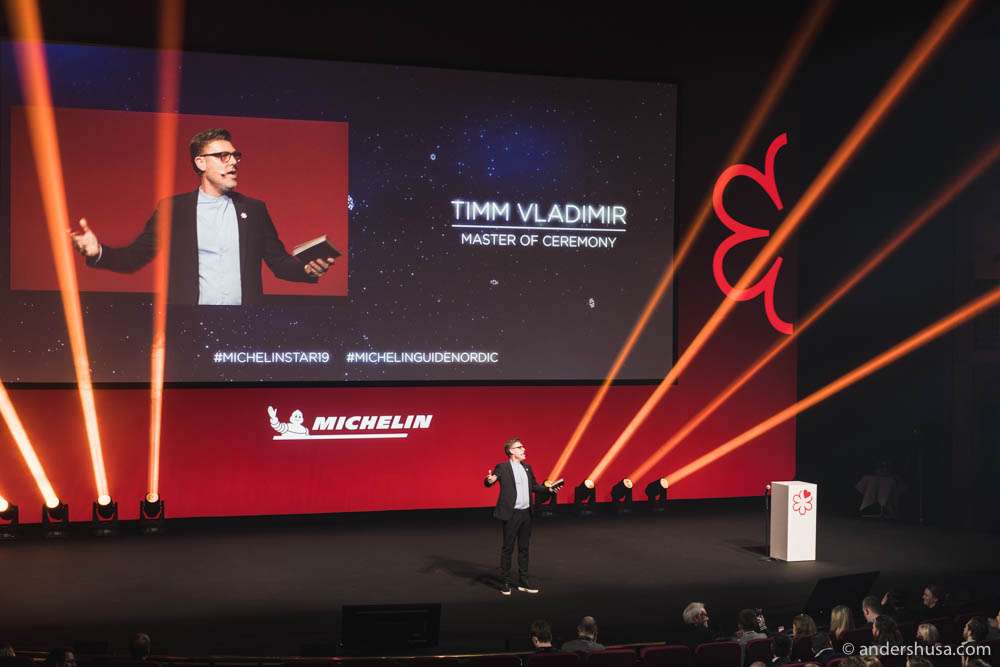 Last Minute Rumors & Predictions
Restaurant Alouette has been spotted at the event, so it's looking good for a star for them. I haven't been there to eat yet, but it's been high on my wishlist for a long time. Update: They got a star!
As expected, both restaurant Credo and Fagn in Trondheim in Norway are here. Update: They both got a star!
A large part of the Noma crew is sitting in the audience, but those following René Redzepi on Instagram will know that he is currently on a flight to Mexico. Whether that is a bad sign or not, we'll know soon! Update: They only got two stars, which is the most surprising news of the event, and in my opinion, completely ridiculous.
It looks like Gastrologik in Stockholm will get its second star (as predicted), as they were not announced among the restaurants that keep their one star. Update: They got two stars!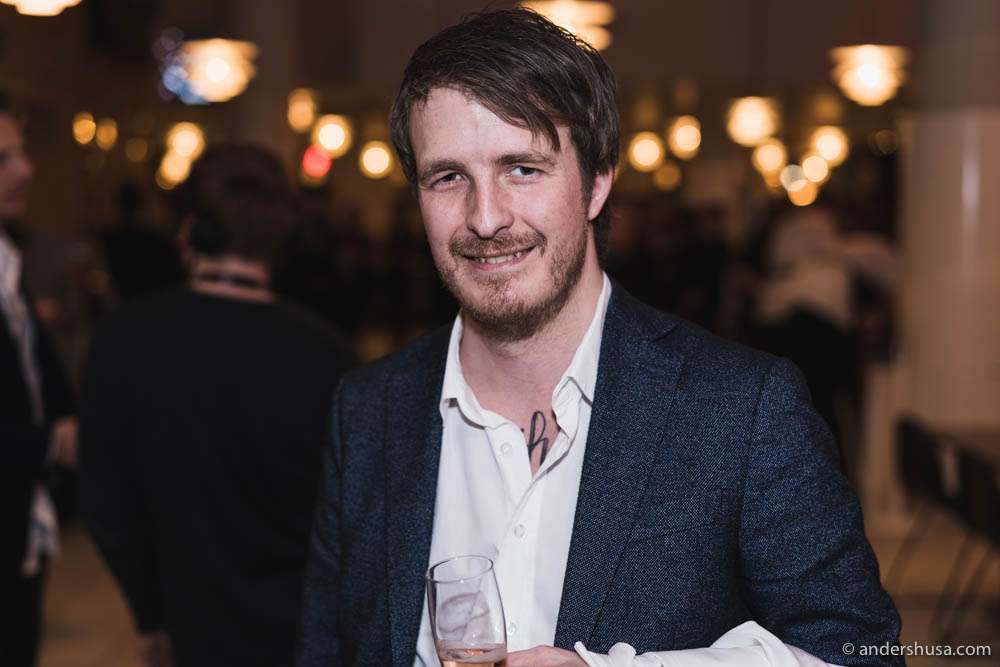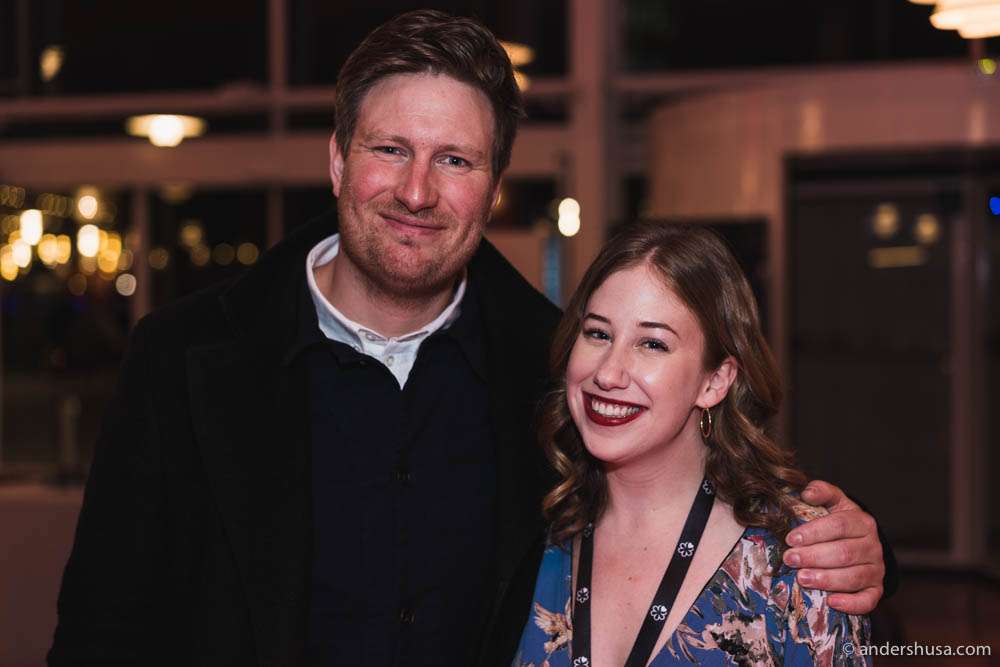 3 Stars
No new three stars ⭐⭐⭐ in the Nordics this year.
2 Stars
Copenhagen, Denmark
Stockholm, Sweden
Faroe Islands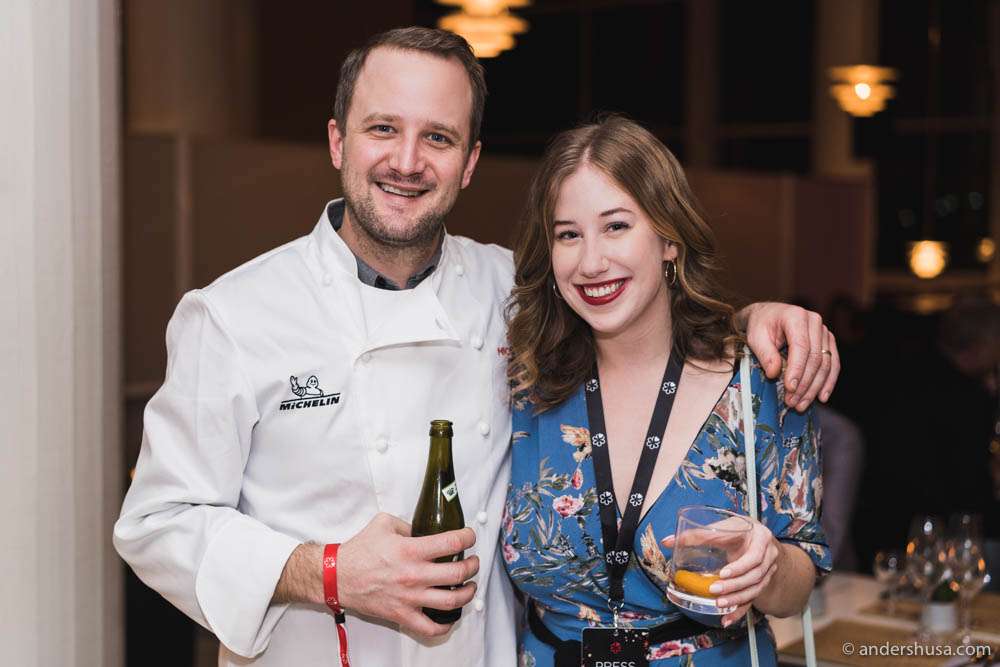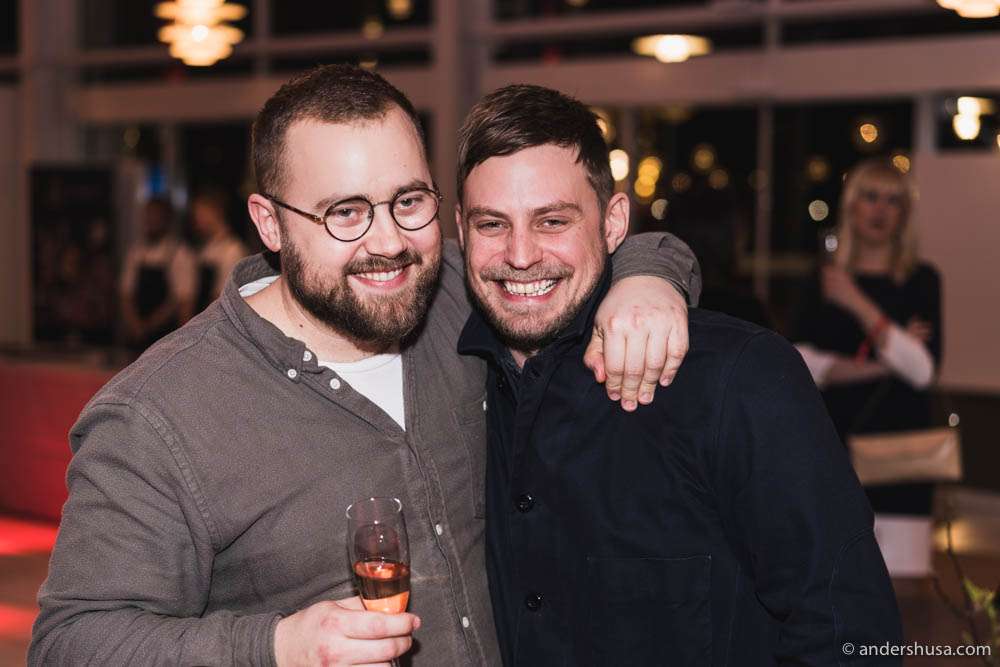 1 Star
Copenhagen, Denmark
Trondheim, Norway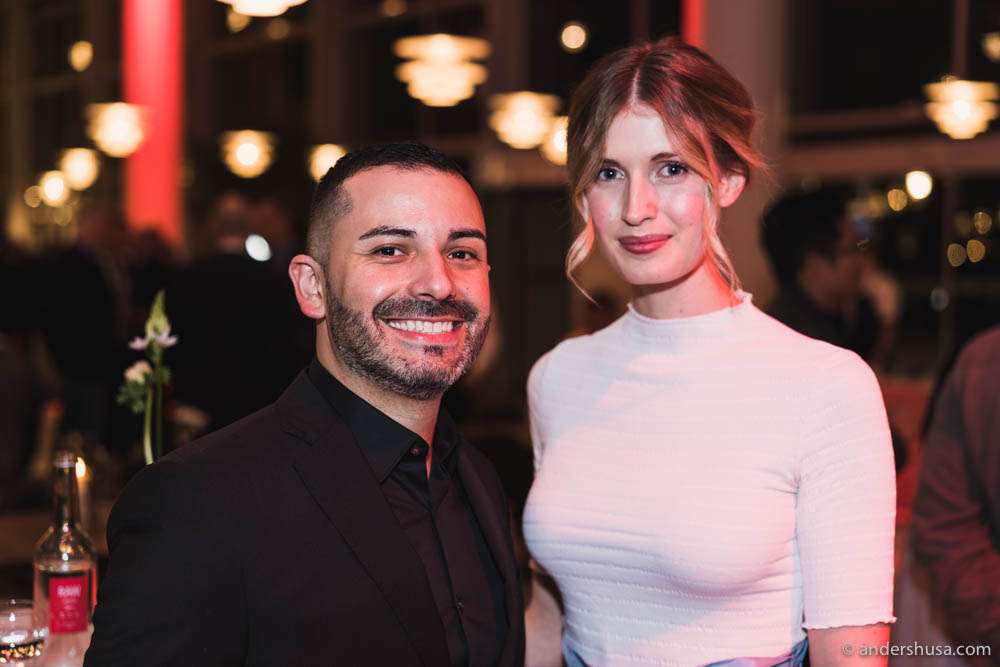 Helsinki, Finland
Bib Gourmand
Copenhagen, Denmark
Aarhus, Denmark
Reykjavik, Iceland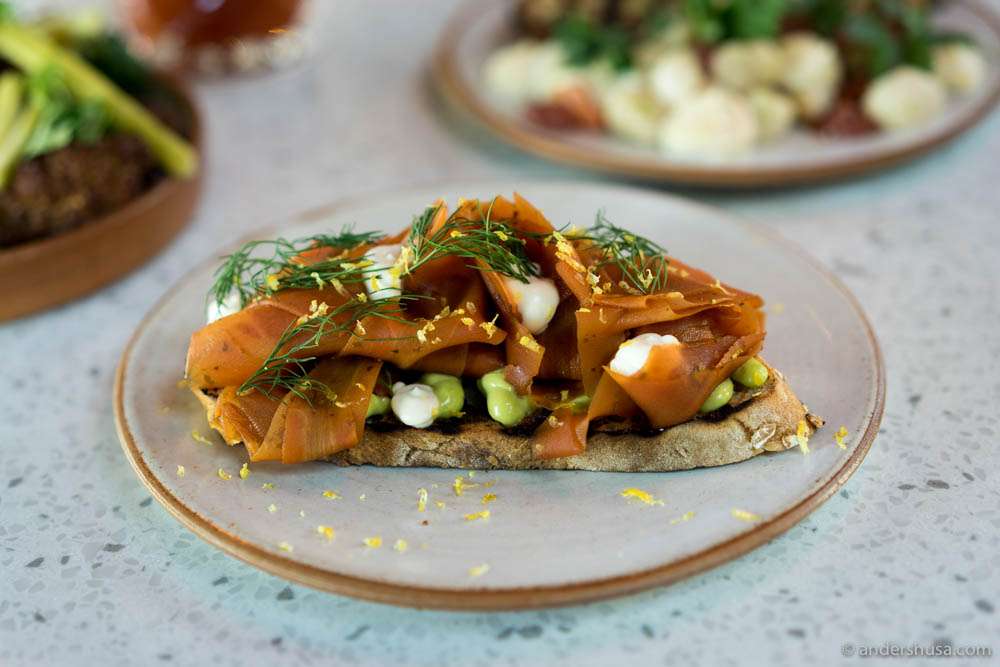 "She has been championing sustainability for years." – Gwendal Poullennec
Special Awards
Heidi Bjerkan from restaurant Credo in Trondheim won the first-ever Michelin Nordic Guide Sustainability Award.
– She has been championing sustainability for years, said Gwendal Poullennec from the stage.
Poul Andrias Ziska, the head chef of restaurant Koks on the Faroe Islands, not only received two stars but was also rewarded the Young Chef Award. Finally, Team Henne Kirkeby Kro got the Welcome & Service Award.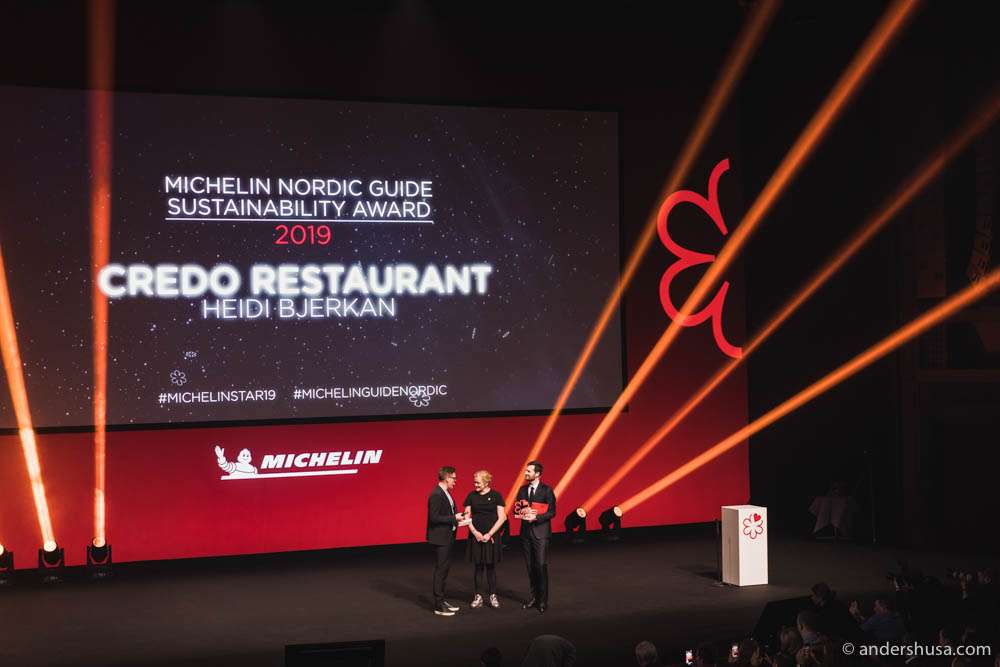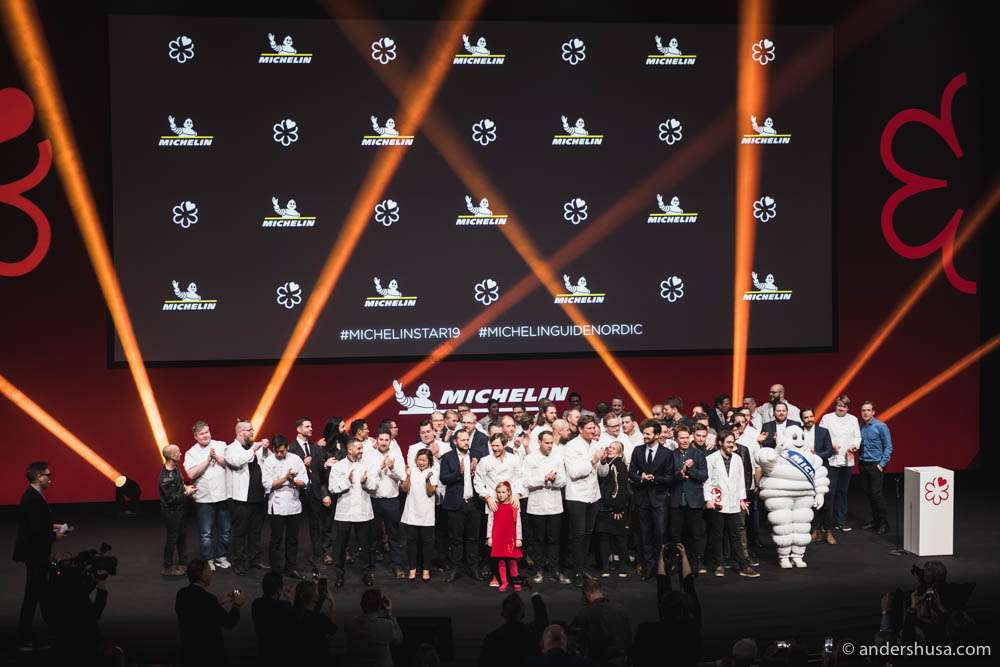 What do you think about this year's Michelin Guide Nordic Countries? Feel free to leave a comment below.
Follow Us on Social Media

YouTube
Anders Husa & Kaitlin Orr

Instagram
@andershusa
@carnivorr

Facebook
Foodie Stories by Anders Husa
Carnivorr