Aarhus Map
Aarhus is the second largest city in Denmark. Despite being the little brother of Copenhagen in terms of population, it has an equally passionate food scene. In this foodie map, I have gathered all my Aarhus favorites. You'll find everything from coffee shops and bars to bistros and high-end restaurants. Navigate the map easily either by scrolling through the list on the right or by clicking the points on the map. Places are listed in a geographical order.
Substans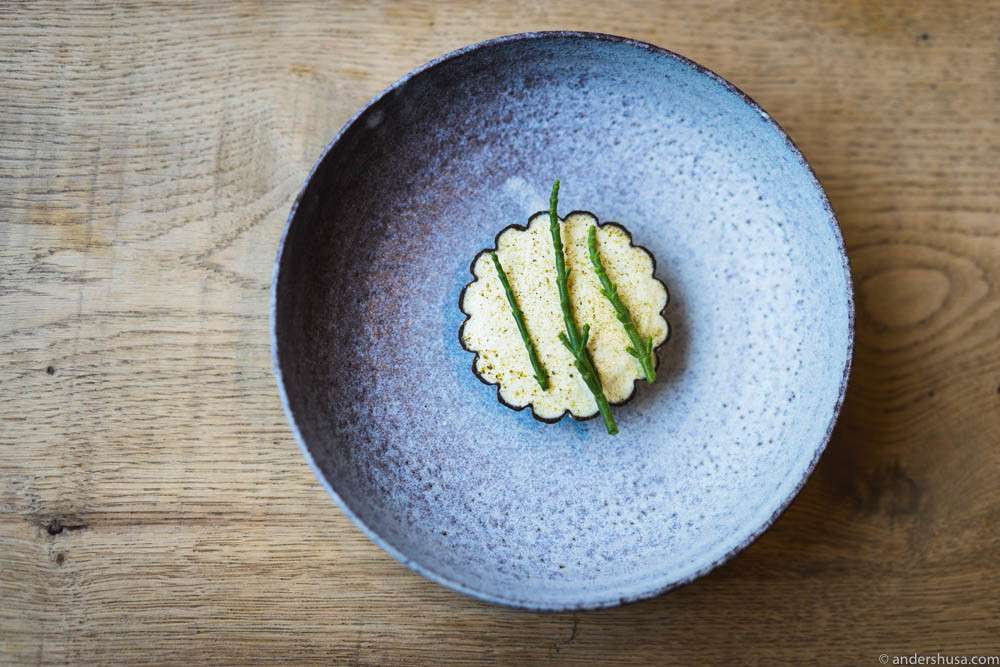 Frederiksgade 74, Aarhus, Denmark
Substans is my favorite restaurant in Aarhus. Head chef René Mammen and creative head chef Nicolas Jørgensen have created a beautiful space with equally stunning and creative dishes. Local, seasonal, and organic produce presented on hand-made ceramic and rough wooden tables. New Nordic in style and more than worthy of the one Michelin star.
Hærværk
Frederiks Allé 105, Aarhus, Denmark
Hærværk is the punk rock hipster among restaurants in Aarhus. Think destruction, anarchy, and chaos ... or just a reaction to the establishment. The wine is natural, or raw as they call it, and most of the produce are locally sourced. Expect fermented flavors in the food as well as the drinks. Enjoy kombucha and home made liqueurs.
Mikkeller Bar
Jægergårdsgade 61, Aarhus, Denmark
Mikkeller Bar Aarhus is centrally situated in the vibrant and busy street Jægergårdsgade. The famous Danish nomad brewery by Mikkel Borg Bjergsø stay true to its style, serving 20 rotating taps with beer from Mikkeller and other great craft breweries, in a stripped-down venue.
Nordisk Spisehus
M. P. Bruuns Gade 31, Aarhus, Denmark
Nordisk Spisehus is a modern Danish bistro by day, where you can enjoy lunch dishes like tartare with potato chips or cod with cauliflower and almonds. Evening come, the level goes up a notch and the concept changes to a cooperation menu between Nordisk Spisehus and other famous restaurants around the world. Some dishes stay true to the classic courses of the partner restaurant, while others are Nordic interpretations.
La Plage Deux
Strandvejen 2, Aarhus, Denmark
La Plage Deux is a Champagne and cocktail bar with a homely atmosphere. Enjoy a glass of bubbles, perhaps paired with some oysters, before you venture off to your evening meal. Discuss the Aarhus restaurant scene with bar owner Sascha, or her husband who also works behind the counter, and watch the family dog relax on the leather couches.
Aarhus Central Food Market
Aarhus Central Food Market is the latest addition to the city's food halls. Slightly more adult and with a cleaner expression than the young and rowdy Aarhus Street Food. Find well-known providers like Grød and Mikkeller Bottle Shop, as well as local coffee bar La Cabra, Kähler "smørrebrød," and the Foodie Bar to name a few.
Domestic
Mejlgade 35B, Aarhus, Denmark
Domestic was awarded one Michelin star in 2017, in addition to winning the Michelin Young Chef Award for Europe. Through an entrance in a back alley, you'll find inside an exposed brick wall dining room. Vintage teak and modern Scandinavian furniture is the setting for a multi-course meal. A large selection of snack kicks off the dinner, and an equally big number of petits fours end it.
La Cabra
La Cabra is one of the best coffee bars in Aarhus. In fact, they have two stores and a bakery. This is a great breakfast spot, and you'll always get excellent coffee whether you like it black or with milk. Their Nordic style light-roasted beans are sold and shipped all over the world, including to one of my favorite restaurants in Oslo: Bokbacka.
Nummer 24
Graven 24, Aarhus, Denmark
Nummer 24 is a sourdough bakery run by the couple Christian Funder and Karen Husted – a former chemical engineering and plant pathologist respectively. They use biodynamically produced flour from Funen, which was chosen due to its outstanding flavor. Try the blackberry cookies, or simply a bread roll with ham and cheese.
Great Coffee
Klostergade 32H, Aarhus, Denmark
Great Coffee is possibly the greatest coffee bar in Aarhus. Situated in a back alley of the Latin Quarter, in a brick wall building with a rough, industrial style interior that still shows traces of the old chocolate factory. A combined roastery and coffee shop by the award-winning coffee roaster Søren Stiller Markussen who works in a close relationship with the coffee farmers. Here, you'll get coffee served the way Søren makes it, and not how you prefer it (don't ask for sugar!).
Restaurant Frederikshøj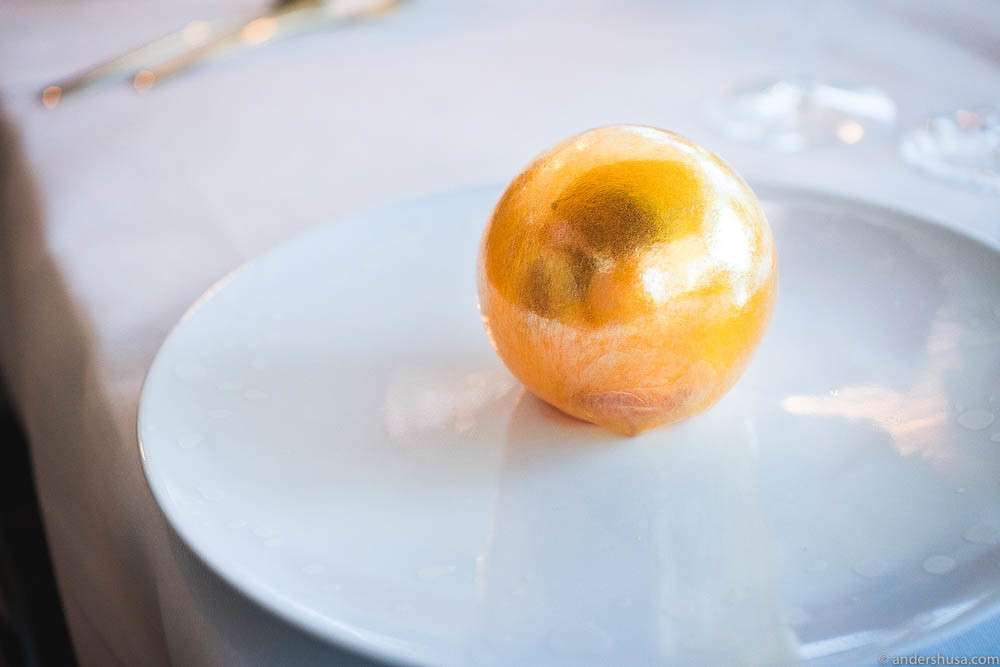 Oddervej 19, Aarhus, Denmark
Restaurant Frederikshøj is located a short ride outside of Aarhus city. Acclaimed chef Wassim Hallal, who is Danish-Lebanese, received his first Michelin star in 2015 and has kept it since. The style is Nordic-French with focus on technique and luxury ingredients.