Trondheim City Map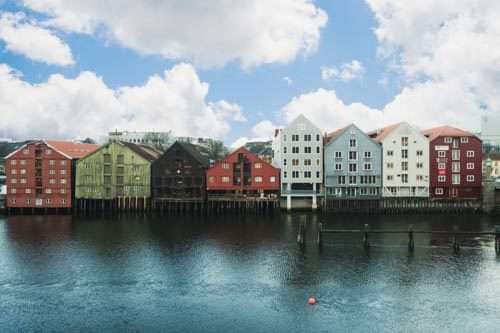 Trondheim is Norway's third-largest city with an increasingly interesting culinary scene. That's thanks to the mix of well-established restaurateurs and young, up-and-coming chefs, who have embraced the New Nordic cuisine and done pioneer work with regards to sustainability. Combine that with strong food traditions and great local produce in the Trøndelag region and you have a food city in rapid growth. In 2019, two Trondheim restaurants were finally awarded the city's first Michelin stars by the prestigious French guide. Some would argue that these awards were well overdue. Nevertheless, it cemented Trondheim as a new gastronomic center point in Norway. In 2020, Trondheim will host the next launch of the Michelin Guide Nordic Countries.
In this city map, we have gathered all our favorite spots to create the best restaurant guide to Trondheim. You will find coffee shops, bars, high-end restaurants, and casual eateries. We have also included some hotel recommendations. Navigate the map easily either by scrolling through the list on the right or by clicking the points on the map. Places are listed in geographical order.
Kraft Bodega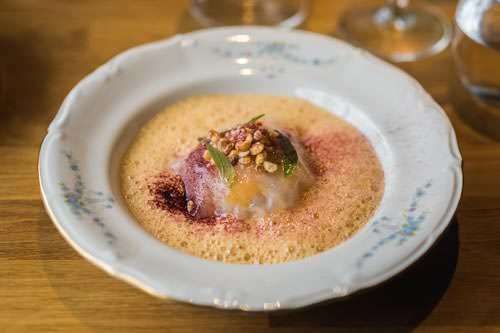 Brattørkaia 17 B, Trondheim, Norway
Located at the Brattørkaia harbor, in an otherwise industrial and boring looking building, is a restaurant room dominated by bright blue chairs, brass details, and raw wood. You've just entered Kraft Bodega – the most exciting newcomer on the Trondheim food scene. Chef Thomas Borgan has created a fun and informal dining concept that draws inspiration from several international cuisines. The flavors are bold and punchy in dishes like the scallop tartar with som tam sauce, peanuts, and mango. Borgan will challenge your spice tolerance with chicken skin crackers topped with fresh crab meat, served with a selection of hot sauces ranging from mild to extremely hot. You'll also find more rich and hearty dishes like the steamed cabbage with butter sauce and caviar. You can pick between a smaller and larger tasting menu, or choose your own adventure with the à la carte selection.
Bula Neobistro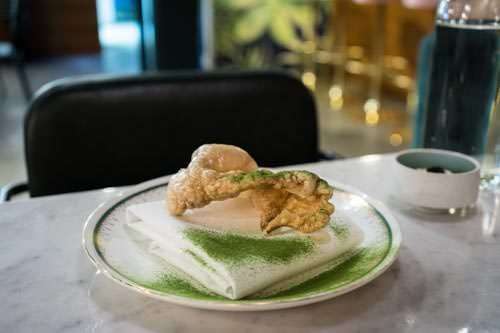 Prinsens gate 32, Trondheim, Norway
Chef Reneé Fagerhøi grew up on a farm, and as a child she dreamed about all the food she couldn't have in the Trøndelag region. At her restaurant Bula Neobistro, she takes those memories and turns them into reality, in a menu where fast food meets fine dining. A gas station hot dog is refined with house-made sausage, bread, and toppings. Dishes range from her signature pig's ear chicharron to the simple and banal dish of melted cheese in a cup with croutons for dipping.
Røst Teaterbistro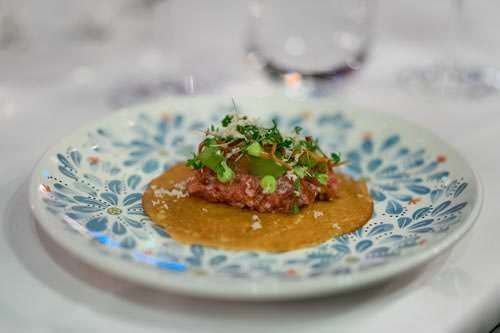 Prinsens gate 18-20, Trondheim, Norway
Røst Teaterbistro is our favorite restaurant in Trondheim, located inside Trøndelag Teater. Head chefs Mette Beate Evensen and Martin Hovdal have experience from well-known restaurants Ylajali and Maaemo in Oslo. At Røst, they have found their own style of New Nordic cuisine. From the restaurant decor, dominated by jars of pickled and fermented elements, you already know it's going to be a meal with lots of acidity and complex flavors, but dinner at Røst is first and foremost a well-balanced and tasty meal. Mostly natural wines!
Spontan Vinbar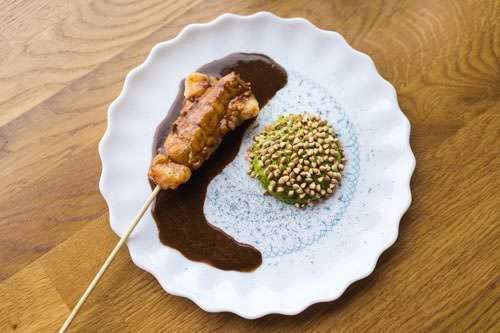 Dronningens gate 26, Trondheim, Norway
Our favorite hangout in Trondheim is Spontan Vinbar – a casual restaurant and pretty much the only pure natural wine bar in town. Owned by the team at Røst Teaterbistro, the food at Spontan is also rooted in the New Nordic cuisine, using local and seasonal ingredients, but Chef Fredrik Engen takes it in a slightly different direction. A langoustine lollipop with a tarragon emulsion and langoustine glaze is an example of a playful and superbly balanced dish. You can drop by Spontan for a glass of wine and some snacks, or you can book a table for a full sit-down meal. Some favorite wine producers available here are Anders Frederik Steen, Patrick Sullivan, and La Sorga.
Fagn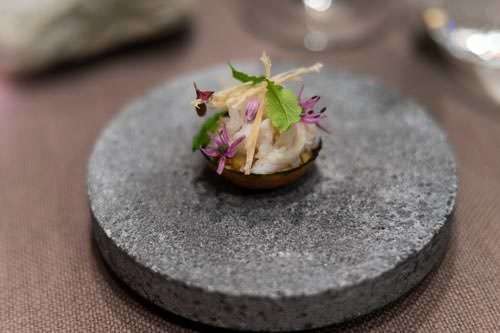 Ørjaveita 4, Trondheim, Norway
Fagn is a Nordic restaurant by Chef Jonas Andre Nåvik – alumni of three-Michelin-starred restaurant Alinea in Chicago. On Credoveita, the old location of Heidi Bjerkan's Credo, he has created a fine-dining restaurant on the first floor, and a more relaxed restaurant and cocktail bar on the second floor. As the first restaurant in Trondheim, Fagn was awarded a Michelin star in 2019.
Raus Bar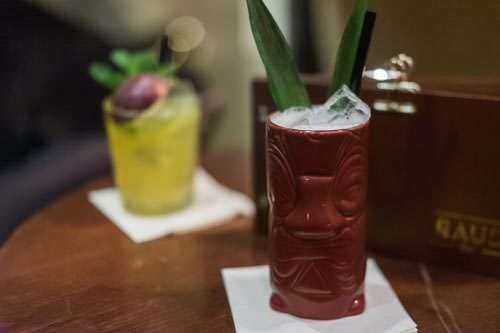 Nordre gate 21, Trondheim, Norway
Raus Bar is a cocktail bar by the award-winning bartender Jørgen Dons, and it's easily Trondheim's best spot for a mixed drink. Whether you are looking for something classic or more modern, experienced bartenders can guide your choice in the right direction. We enjoyed a deliciously acidic passion fruit drink and a milder, rounder, yet refreshing mix of mandarin and aquavit.
To Rom & Kjøkken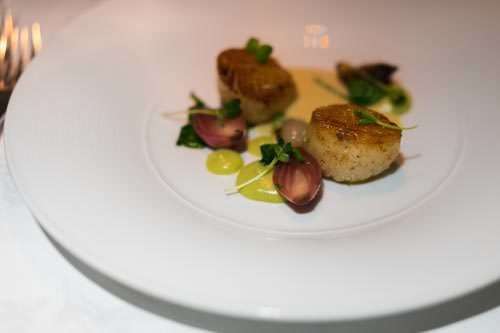 Carl Johans gate 5, Trondheim, Norway
Since 2005, To Rom Og Kjøkken (meaning Two Rooms and Kitchen) has served as Trondheim's classic European restaurant. Although the cooking is inspired by French and Mediterranean cuisine, most of the ingredients are local and seasonal. Proprietor Roar Hildonen takes great pride in the Trøndelag region. Expect well-known taste combinations and flavors rather than more modern and creative cooking. Sometimes, the dishes are on the safe side and with too many competing flavors, but we enjoyed the perfectly cooked scallops, and the turbot served with a rich, creamy butter sauce. The food is paired with conventional wines and served by friendly and service-minded waiters.
Dromedar Kaffebar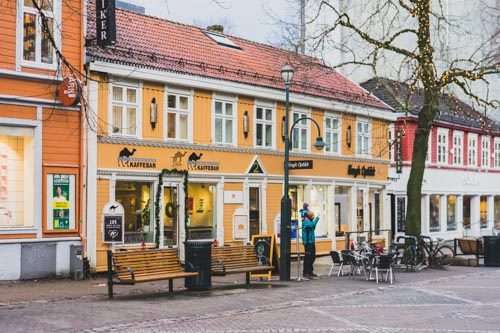 Nordre gate 2, Trondheim, Norway
Dromedar Kaffebar is a small chain of coffee shops, with cafés in Bergen and Ålesund as well, but the origin is Trondheim where they currently have four locations. As Trondheim's first coffee bar, they were also among the first to adopt the Scandinavian style of more light-roasted coffee beans, and various techniques of hand-brewing coffee. Enjoy your drink with baked goods or sandwiches.
Speilsalen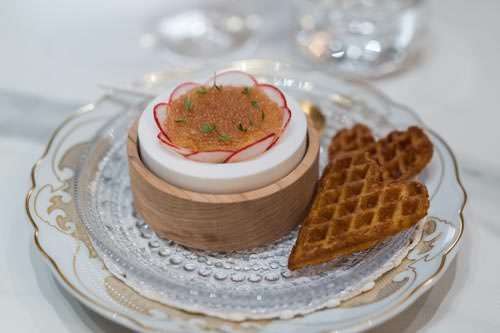 Dronningens gate 5, Trondheim, Norway
Speilsalen is one of seven food and beverage concepts in the newly renovated Hotel Britannia (built in 1870) – a project that took three years to finish and cost more than a billion NOK. The flagship restaurant is located in the heart of the hotel and the name translates to «The Hall of Mirrors.» Bocuse d'Or silver medalist Christopher Davidsen is the head chef, and award-winning sommelier Henrik Dahl Jahnsen leads the wine program, so the bar is set high. The historic dining room is spectacular, and its redesign reeks of Michelin star ambitions.
Sellanraa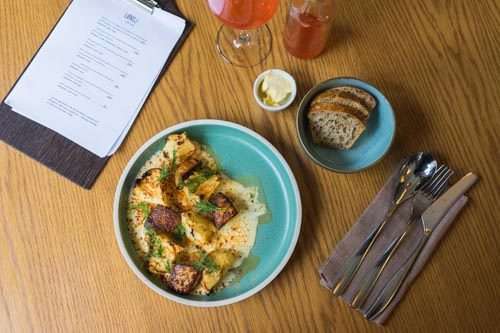 Kongens gate 2, Trondheim, Norway
Don't be fooled by the mundane looking exteriors of this book store and café – it's much cozier inside! Sellanraa is one of the best coffee shops in town and in the restaurant, Chef Fredric Klev cooks delicious and well-balanced dishes. In addition to well-known roasters like Tim Wendelboe and Coffee Collective, you can also choose the local purveyor Pala from Trondheim. Get a juicy Chemex hand-brew or any espresso-based drink. Klev's dishes are simple and generally consist of just a few high-quality ingredients. The potato and duck dish had a buttery potato purée with a poached duck egg inside, topped with lemon peel and potato chips. The scallops, Norway's finest ingredient, came with caramelized pieces of celeriac and gooseberries for acidity.
Super Hero Burger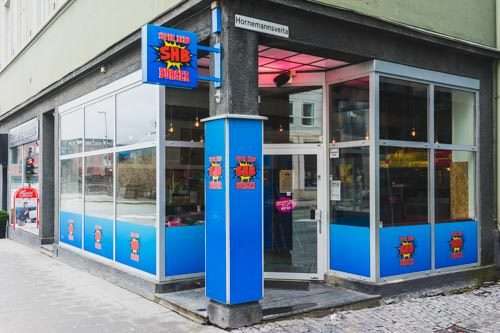 Olav Tryggvasons Gate 1, Trondheim, Norway
In the center of Trondheim city, look for a blue-painted building with a logo that resembles that of Superman. Super Hero Burger is probably the best burger in Trondheim, and certainly your number one option for a late-night snack after drinking natural wine at Spontan. The beef patties are ground in-house and grilled on a Josper for that smoky umami flavor, before they are packed between house-made burger buns, and topped with plenty of melted cheese and sauce. Sloppy and delicious!
Sponsored Content
Scandic Bakklandet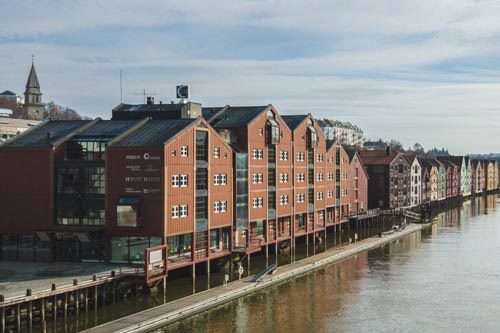 Nedre Bakklandet 60, Trondheim, Norway
Scandic Bakklandet is a great spot to stay while exploring Trondheim. Centrally located across the bridge from the city center, you're just a few minutes' walk away from most food and drink destinations. The coffee bar Jacobsen & Svart is located next door. Their spacious, modern, and nicely decorated rooms have a wonderful view of the river Nidelva. The morning breakfast buffet offers a wide variety of local produce.
Jacobsen & Svart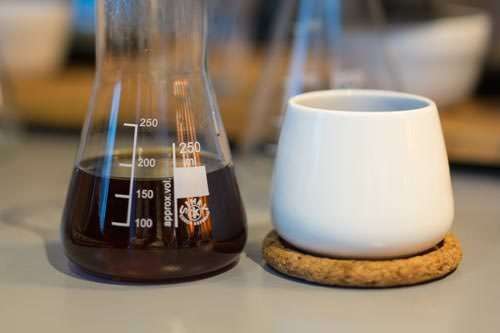 Ferjemannsveien 8, Trondheim, Norway
Jacobsen & Svart is the best coffee bar in Trondheim, located in a small space with a modern Scandinavian interior on the Bakklandet side of the river Nidelva. Head barista Tony Jacobsen has roasted coffee since 2012, competed as a barista for years, and opened his own store in 2015. You can usually find Tony behind the bar making the drinks himself.
Sponsored Content
Scandic Nidelven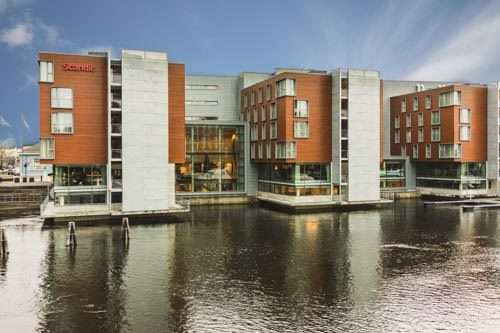 Havnegata 1-4, Trondheim, Norway
Scandic Nidelven has won the award "best hotel breakfast buffet" in Norway for 10 consecutive years. The setup is unlike anything I've seen at other hotels, with dedicated baristas brewing coffee and chefs cooking up eggs, omelets, and waffles on request. The selection of warm and cold dishes is so vast that you will need several mornings here in order to taste it all.
NordØst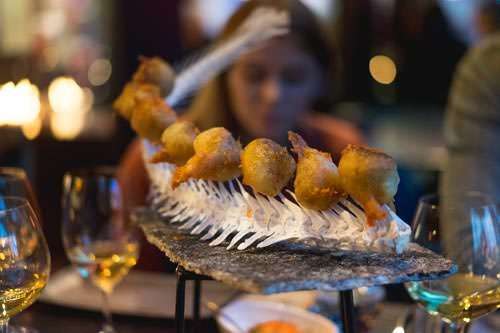 TMV-Kaia 25, Trondheim, Norway
North meets East at NordØst, where Nordic ingredients are paired with Asian flavors and modern techniques. Head Chef Håkon Solbakk is part of the Norwegian culinary team. His creative cooking style is rooted in a deep knowledge and understanding of the produce. Passionate sommeliers and bartenders add an extra element to the experience.
Credo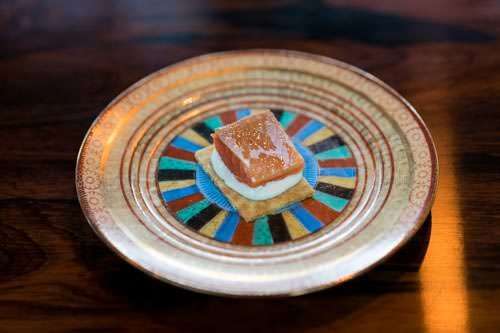 Ladeveien 9, Trondheim, Norway
After 19 years of cooking Trondheim's finest food at Credoveita and no sign of the Michelin guide, Chef Heidi Bjerkan took on the big task of moving her entire restaurant as well as its casual bistro Jossa, to a brand new venue at Lilleby. A good half-hour walk (or 10-minute drive) outside Trondheim city center, in an abandoned industrial workshop hall, Credo 2.0 finally got its long-awaited Michelin star in 2019. A champion of local produce and a pioneer of sustainable cooking, Bjerkan has won multiple prizes for the work she has done over the years, and she is often lauded as a great role model for aspiring female chefs in Norway.
Melt Grilled Cheese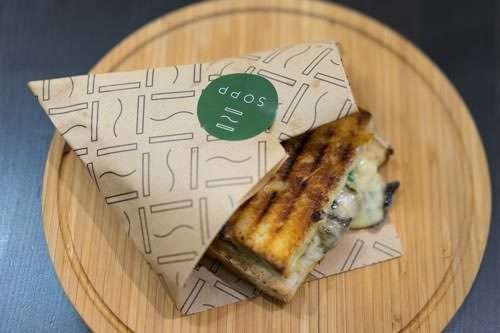 Falkenborgvegen 1 (Sirkus Shopping), Trondheim, Norway
What else is guaranteed to satisfy your cravings like a grilled cheese sandwich? Everybody loves a good toast, and the concept of Melt Grilled Cheese is to make it tasty, crunchy, and sizzling hot – quickly! The restaurant started out with a single food truck in the city center before they opened a brick and mortar shop inside Sirkus Shopping Mall on the outskirts of Trondheim. Recipes and sauces are developed by Chef Kim Asserson who has experience from the (now-closed) three-Michelin starred restaurant Grace in Chicago.