The line was ridiculously long when we lined up to try Juno the Bakery earlier this year. Having read Feinschmeckeren's review of Juno the Bakery (article in Danish) right after the opening in December 2017, I knew I had to get myself here as soon as possible. Sunday morning just before lunch turned out to be a horribly bad idea, however. While we waited over an hour to taste the baked goods, a more typical waiting time here is 20 minutes. Was it worth it, though? Yes! Swedish-born baker Emil Glaser, a former Noma chef, simply bakes the most delicious and perfect looking croissants in town. Layered and crunchy on the outside, and airy, gooey, and buttery on the inside. Other specialties of his are the cardamom buns, packed with flavor, and, when in season, the Swedish semla – sweet roll with almond filling and whipped cream.
Looking for more great spots for food and drinks in Copenhagen? Check out our city map of Copenhagen!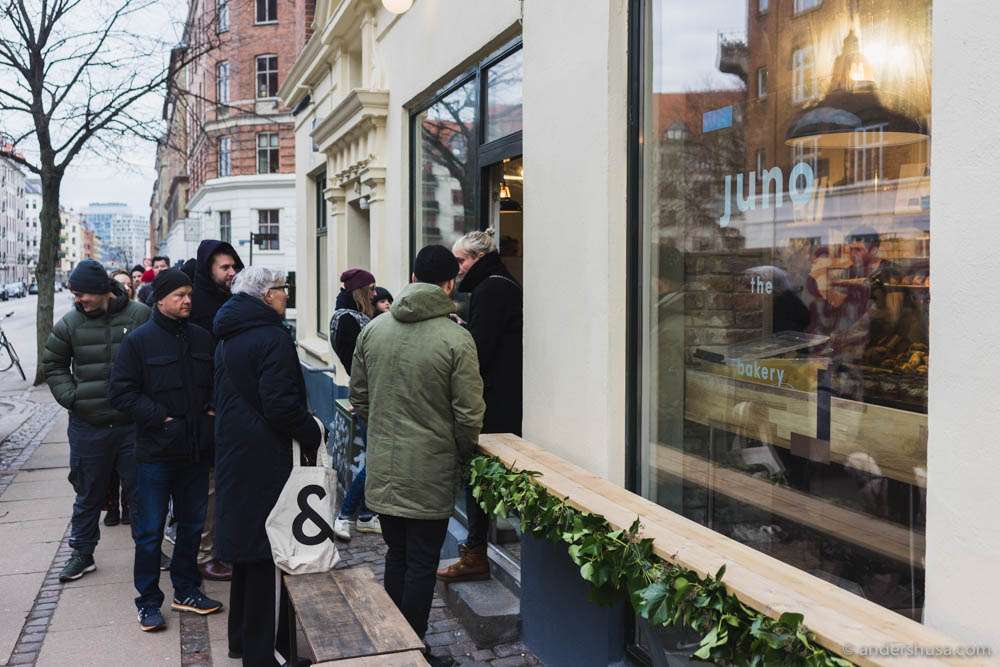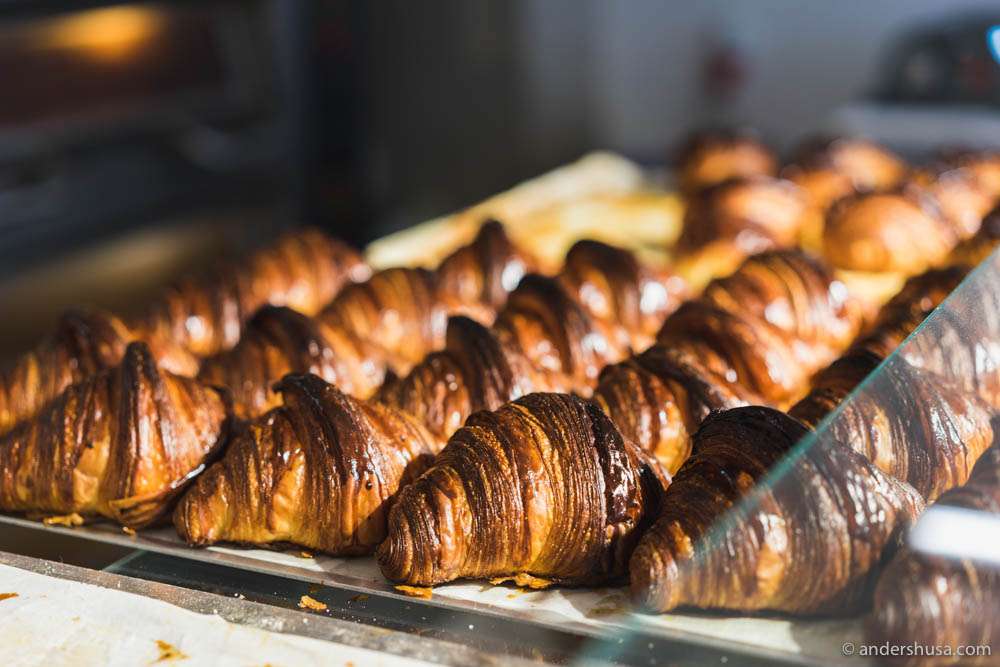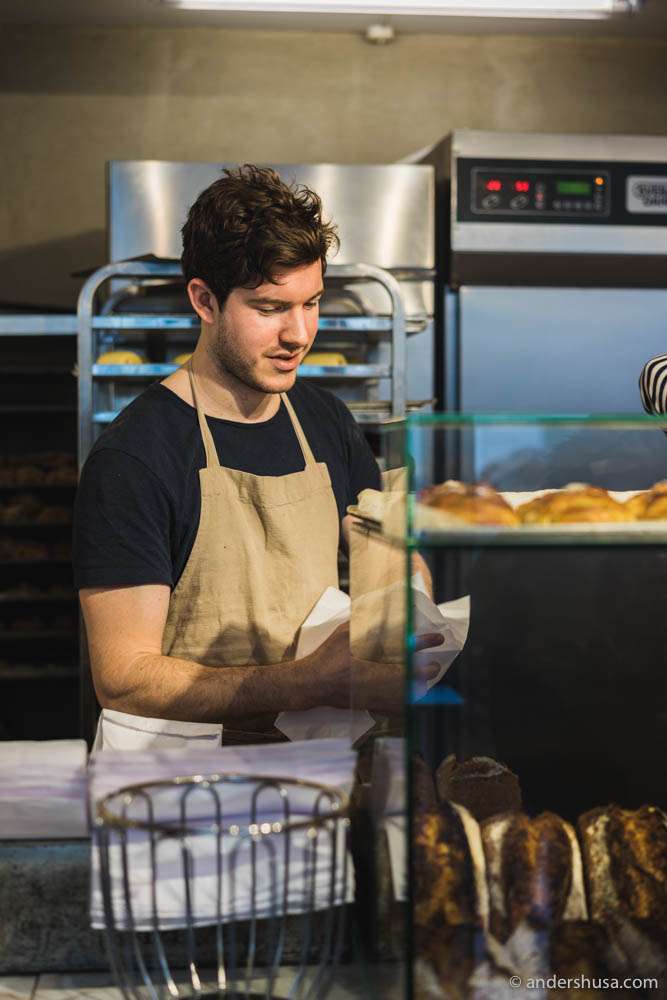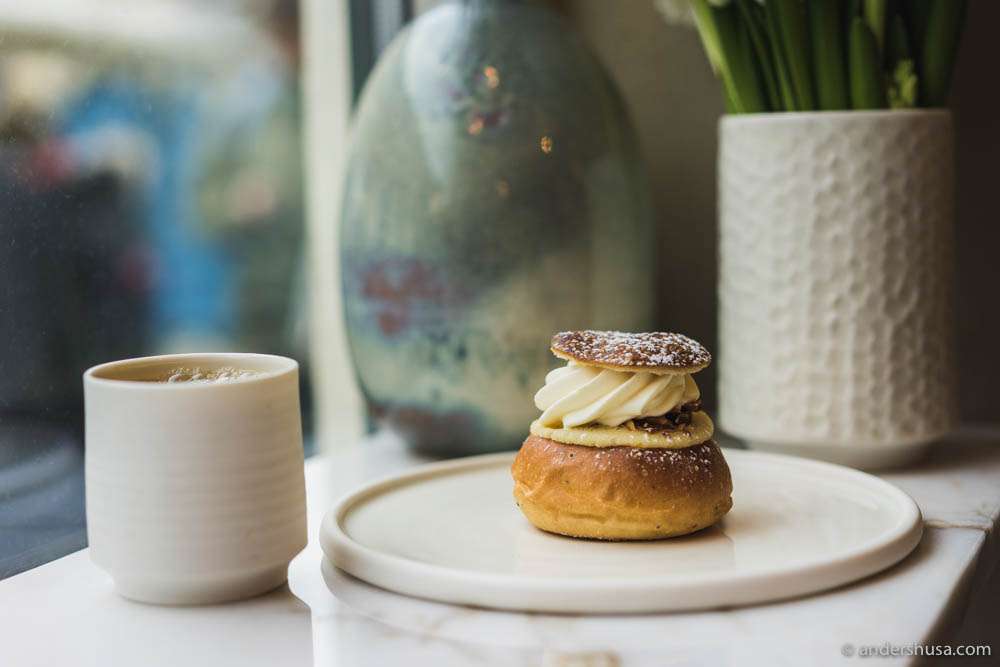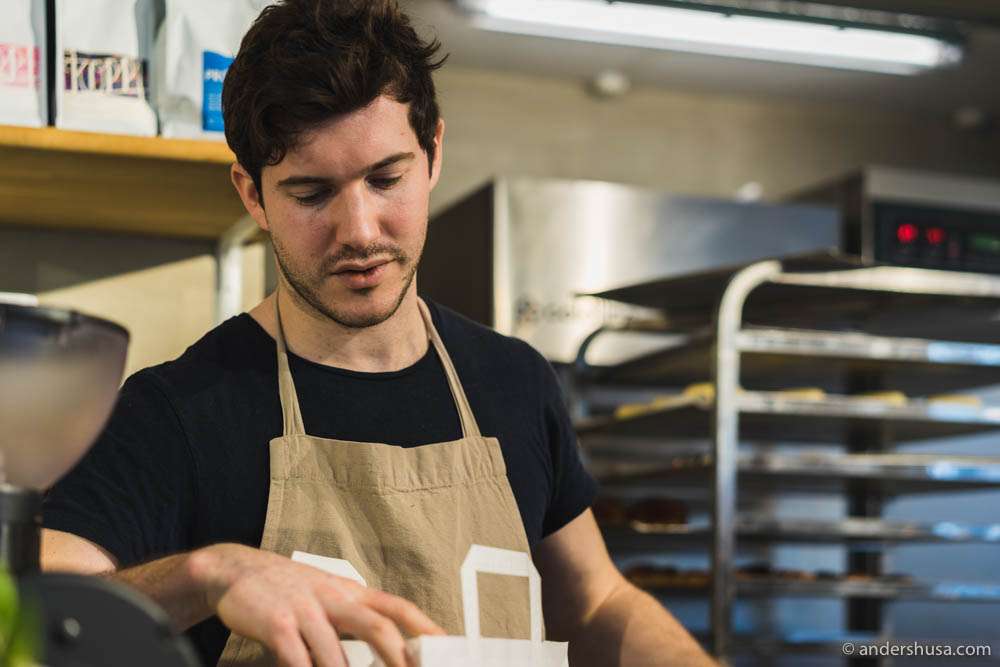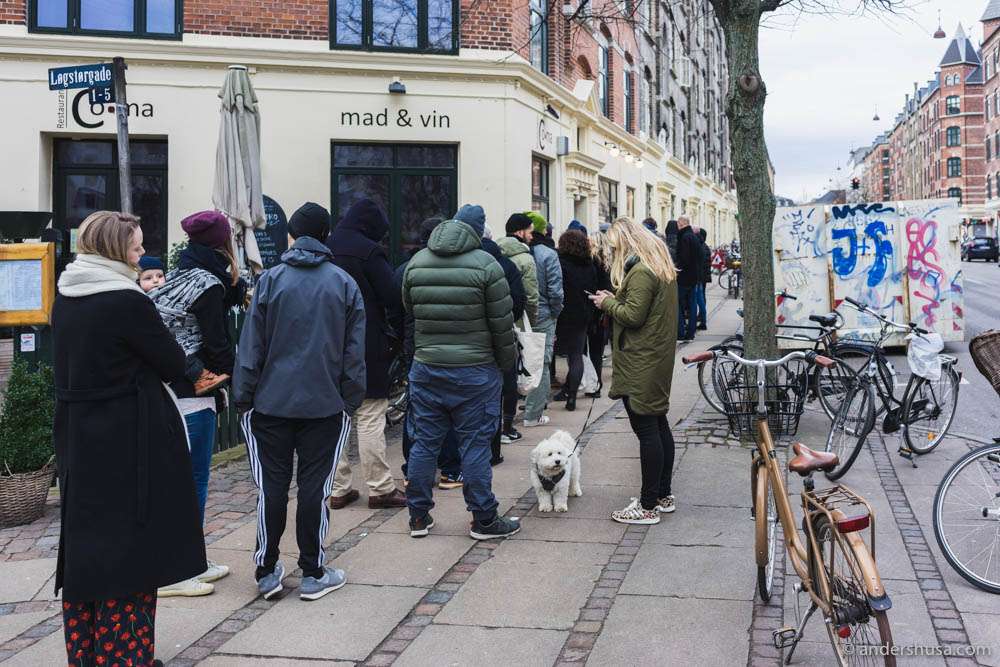 How long would you stay in line for the pastries from Juno the Bakery? Please share in a comment below.
Follow Us on Social Media
YouTube
Anders Husa & Kaitlin Orr
Instagram
@andershusa
@carnivorr
Facebook
Foodie Stories by Anders Husa
Carnivorr