Situated at Refshaleøen – undoubtedly the hottest neighborhood in town at the moment – is Lille Bakery. This his cozy space specializes in artisanal bread and pastries. On our visit for brunch, we tried a bit of everything – vanilla-filled Berliner doughnuts, sausage rolls, and a buttery brioche French toast topped with mascarpone cream and Mirabelle plums that reminded us of Sqirl in Los Angeles. Lunch options at Lille Bakery lean a little heartier, with simple dishes like meatballs and smørrebrød. When you see the surrounding area and building, you might ponder about the strange choice of location. That's before you realize the closest neighbors are restaurant Amass, restaurant Noma, La Banchina, Reffen (Copenhagen Street Food), and soon, the new restaurant Alchemist.
Looking for more great spots for food and drinks in Copenhagen? Check out our city map of Copenhagen!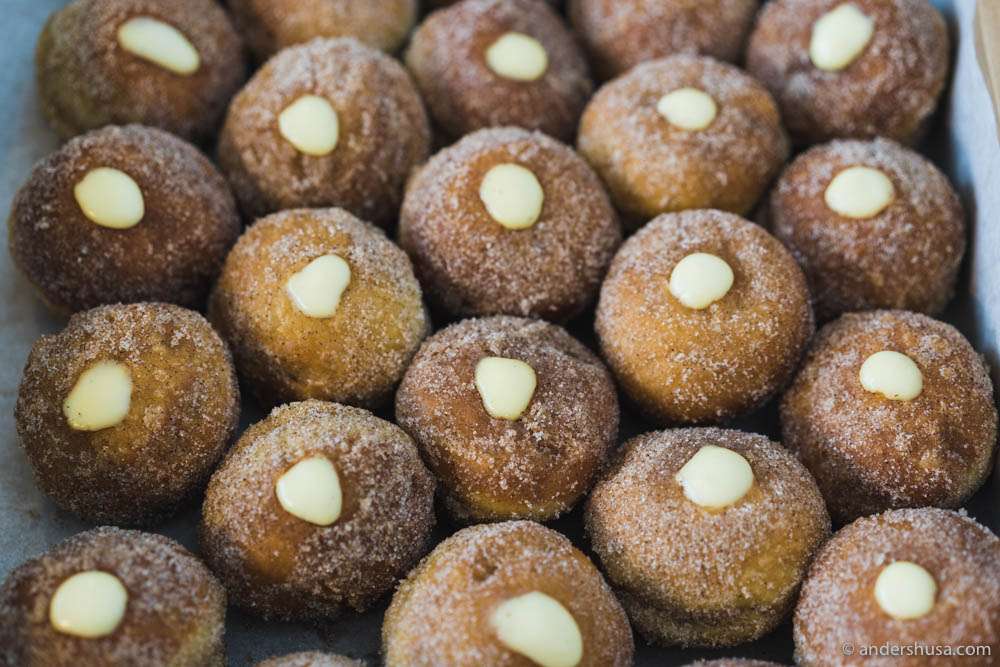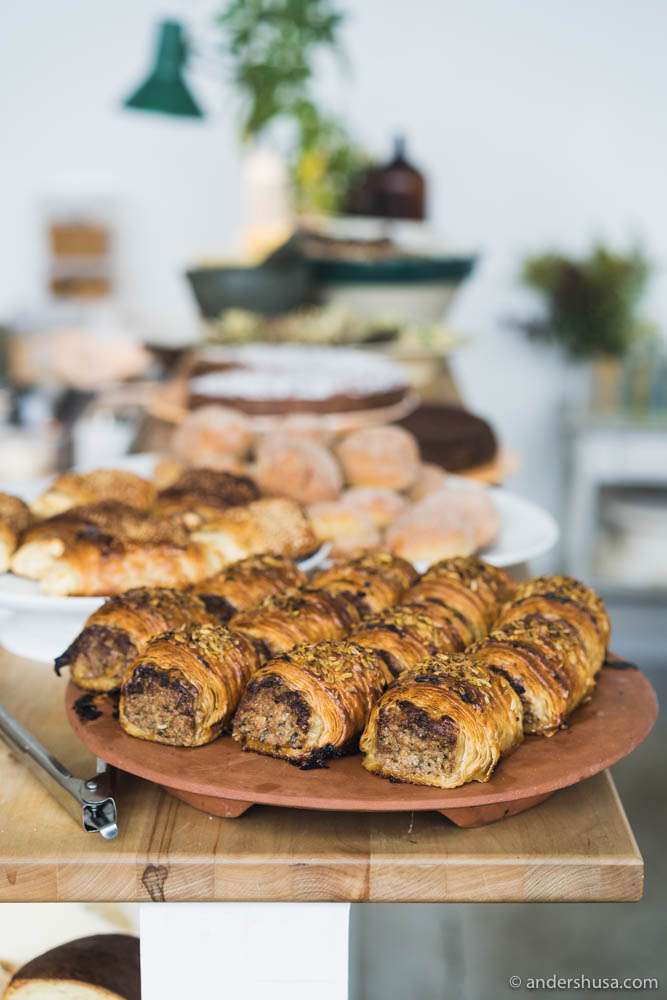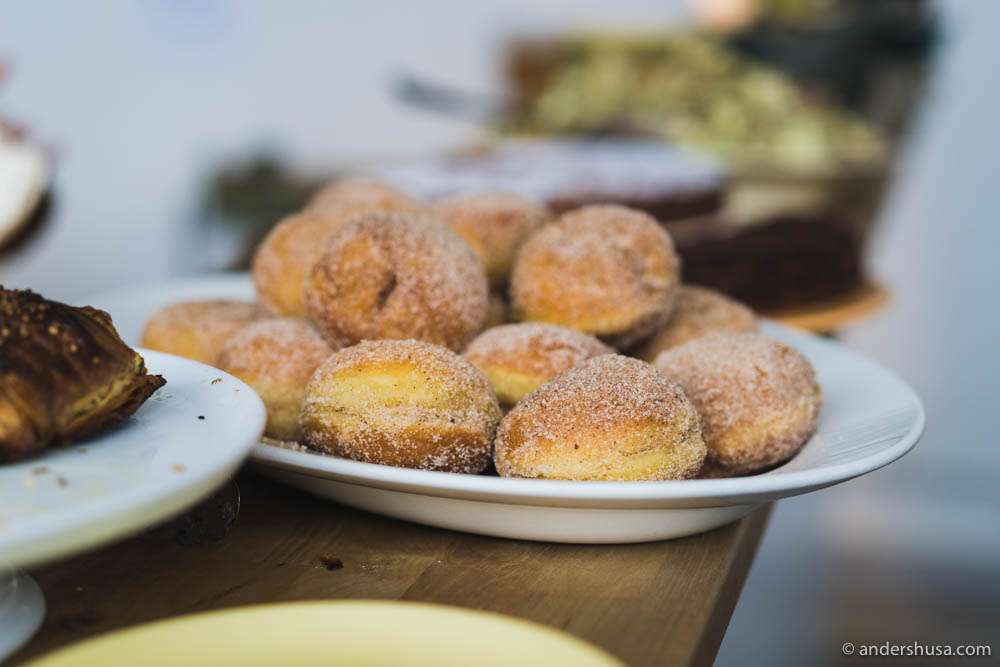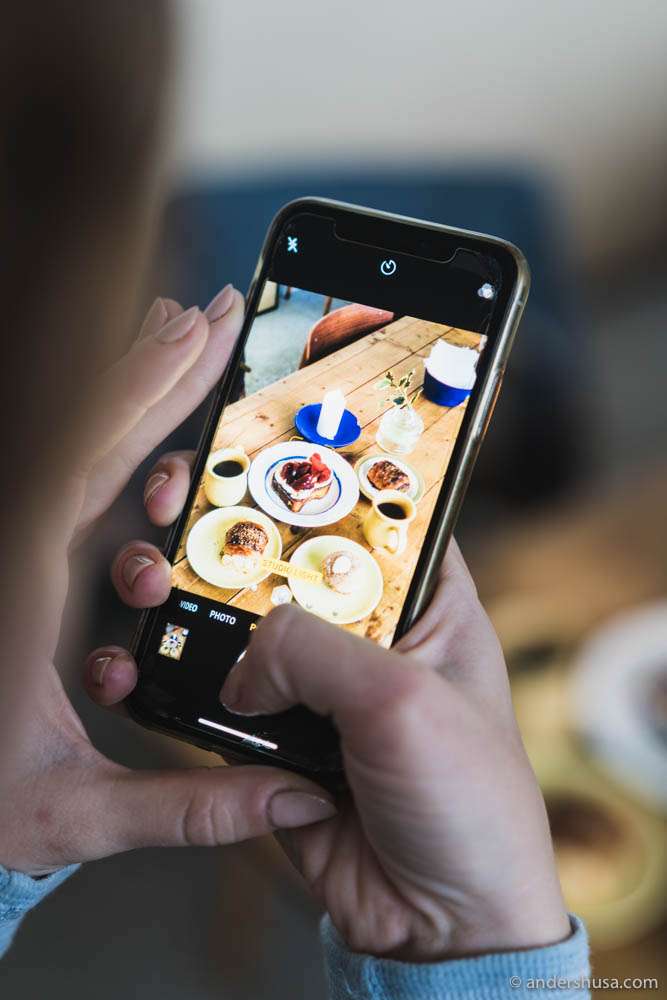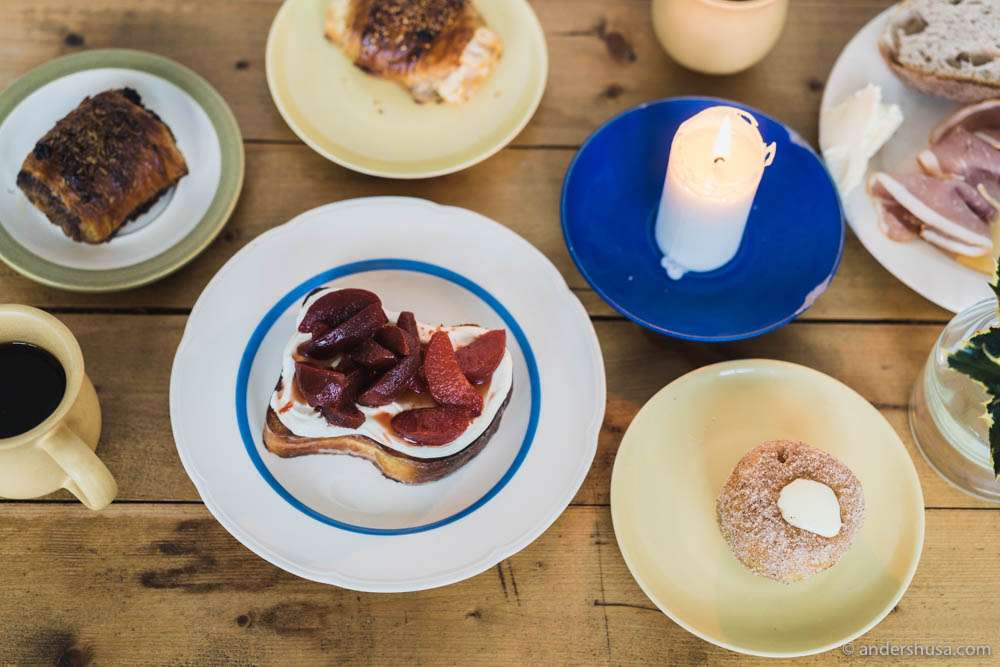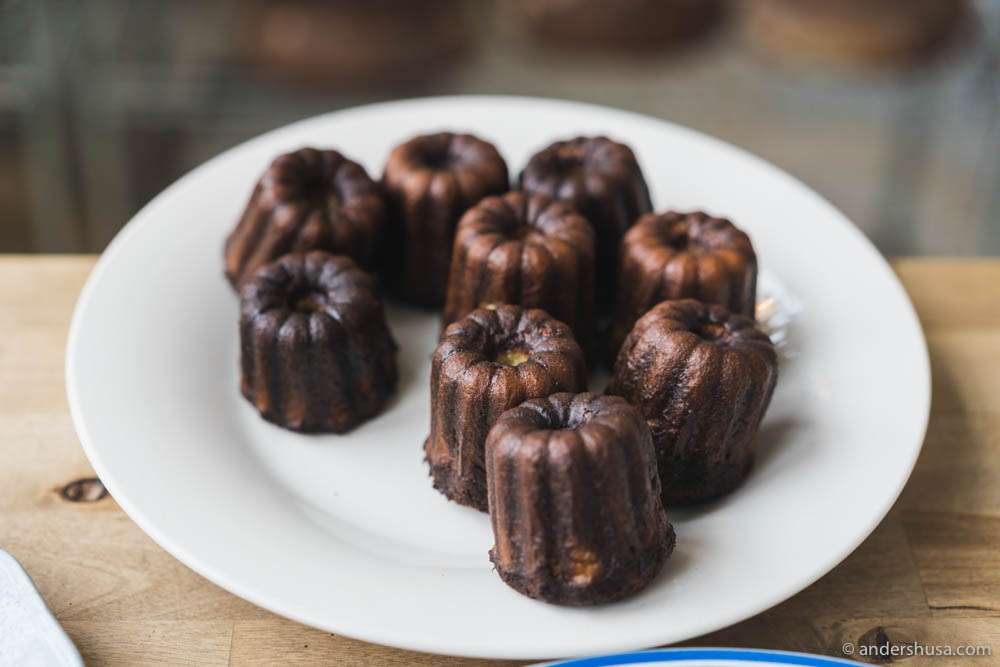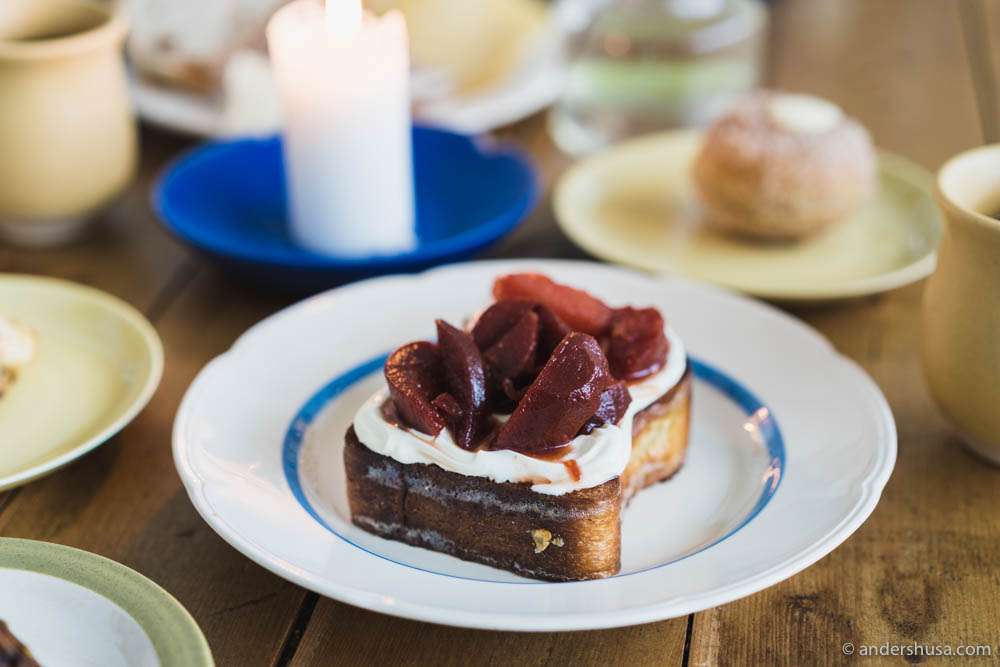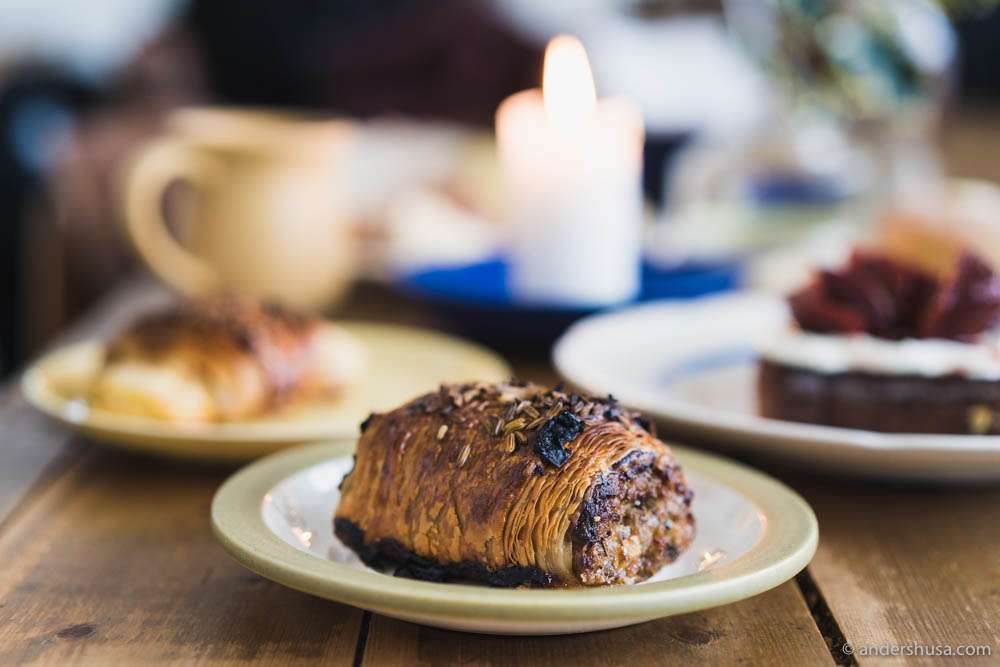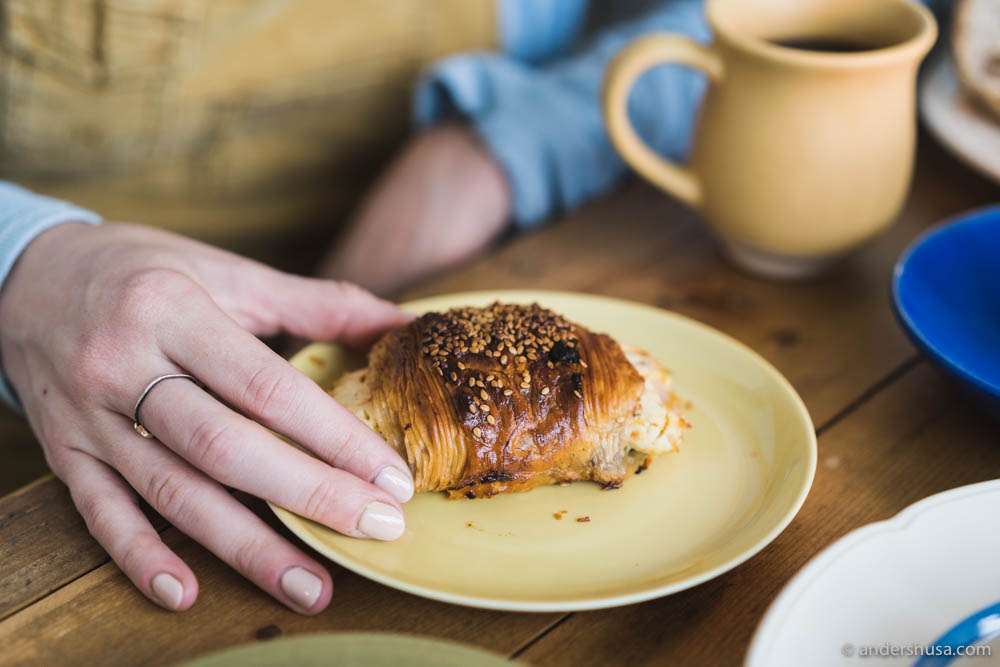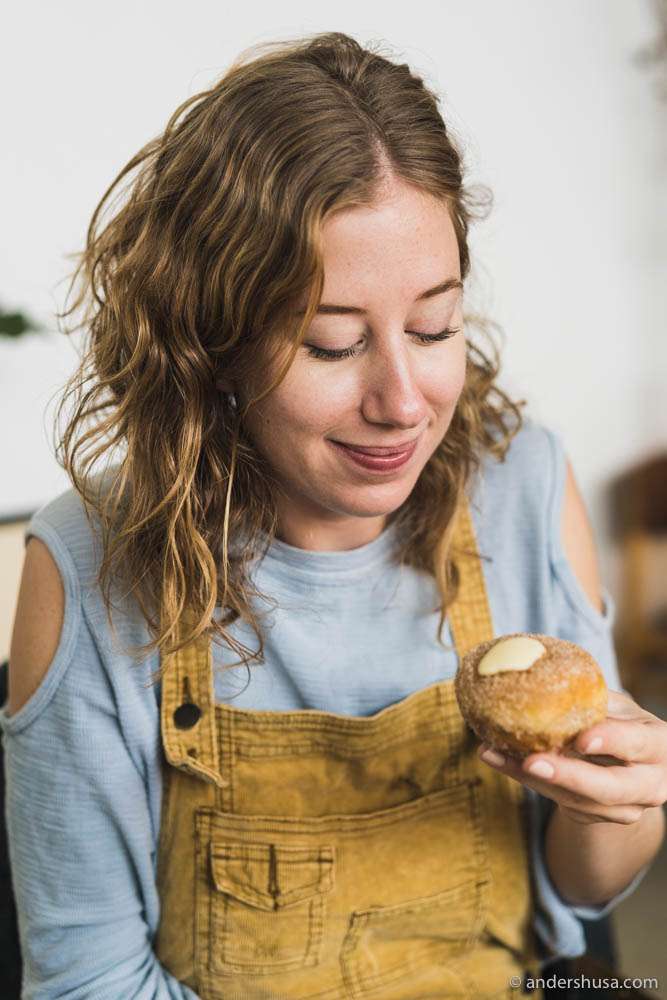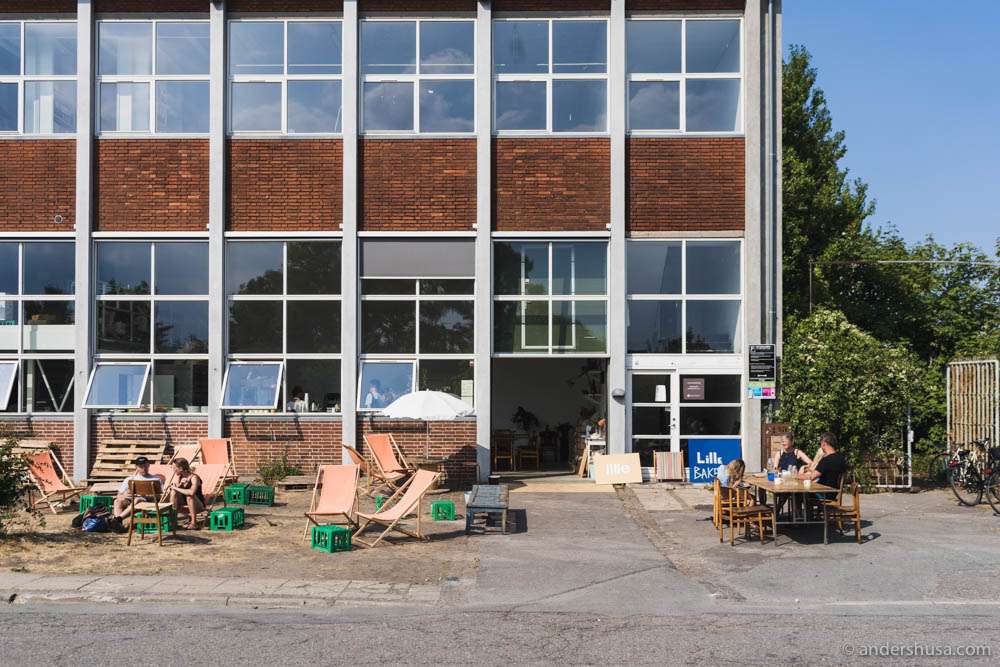 What's your favorite bakery in Copenhagen? Please share in a comment below.
Follow Us on Social Media
YouTube
Anders Husa & Kaitlin Orr
Instagram
@andershusa
@carnivorr
Facebook
Foodie Stories by Anders Husa
Carnivorr