Los Angeles City Map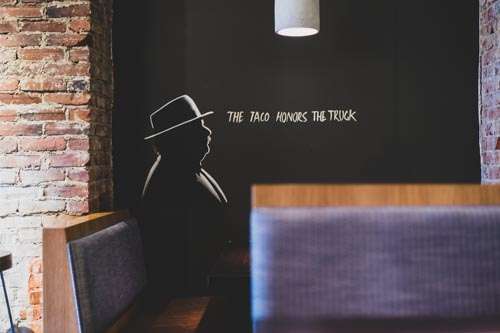 Los Angeles is a city like no other. There are almost 19 million residents in the whole of L.A. county – a higher population than most countries in the world. It's vast, it's sprawling, it's a city made of other smaller cities, all with their own personalities and subcultures. It's a difficult city to navigate and comprehend without a local guide – not just because you need someone who can speak fluent freeway talk (and knows if you should be taking the 405 or the 101 or the 10) but also because of the sheer number of restaurants to choose from.
If you're looking for celebrity hangouts in West Hollywood or places you might run into reality TV stars, this is not the guide for you. But if you're looking for the best of the best restaurants in the most diverse and exciting food city in America, keep reading. From hole-in-the-wall spots discovered by Jonathan Gold, to world class tasting menus, we've eaten extensively around L.A. and are excited to share our favorite restaurants in this foodie map. Navigate the map easily either by scrolling through the list on the right or by clicking the points on the map. You can filter the map by category or opening hours. Places are listed in geographical order.
Become a Patron!
Bavel
500 Mateo St, Los Angeles, USA
When people ask us where to eat in L.A., our first answer is always Bavel. Dynamic duo Ori Menashe and Genevieve Gergis, the husband and wife behind the Italian hotspot Bestia, opened a second restaurant, this time paying homage to their Middle Eastern roots. The flavors here are on fire, literally, thanks to the wood-burning oven. From the lamb neck shawarma to the oyster mushroom kebab to the nduja hummus and pita, this is some of the punchiest food in L.A. You need to have a plate of the life-changing grilled prawns on your table, and the malawach – a buttery, layered bread served with dill crème fraîche, aged egg, and strawberry zhoug. Bavel is likely to be booked a few months in advance, but you can always walk in and order the full menu at the bar.
Everson Royce Bar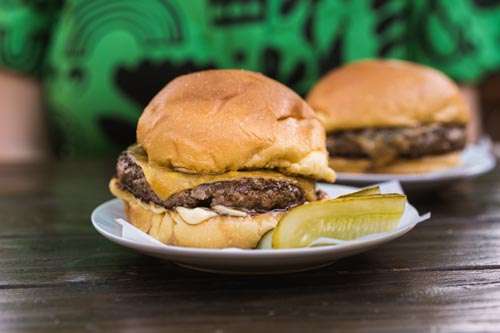 1936 E 7th St, Los Angeles, USA
Our favorite cheeseburger in L.A. is actually at a cocktail bar, Everson Royce Bar. ERB is a really cute space in the Arts District that has a backyard with string lights, picnic tables, and bocce balls. Good vibes, and a great burger. The burger is not too fancy; it's pretty simple, actually, but absolutely delicious. It's a thin, juicy patty topped with a slice of cheese and an incredible peppery sauce. ERB also has flaky buttermilk biscuits served with honey butter that are to die for.
Rossoblu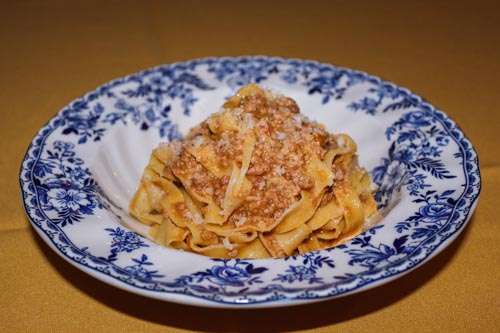 1124 San Julian St, Los Angeles, USA
Chef Steve Samson brought hearty Bolognese food to the Fashion District in his latest restaurant, Rossoblu. The food here is proper Italian comfort food – the signature dishes are the tagliatelle pasta served with Nonna's ragu bolognese, the tortellini in brodo, the parmigiano reggiano dumplings, and the grigliata (grilled meats) – a house sausage served with a pork tomahawk. Every piece of pasta is handmade by sfoglino (pasta expert) Francesco Allegro from Bologna, who works closely with Steve to craft new pasta shapes for different dishes.
Sonoratown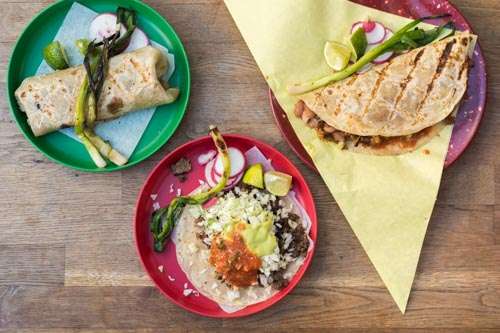 208 E 8th St, Los Angeles, USA
Sonoratown's flour tortillas are the stuff of legends – after all, they were the champions of a contest ranking all of the tortillas in L.A. They're made with melted lard, which gives them a buttery, slightly porky flavor, and they're so thin that they're almost translucent in color. This is thanks to the use of Sonoran flour, an heirloom wheat from northern Mexico that is extremely pliable and allows the tortilla to be rolled very thin. This flour is so essential to their recipe that they import it from Mexico every month. Sonoratown's resident tortilla expert brings the tortillas to life – she's in the back of the restaurant all day churning out fresh tortillas by hand. You're going to want to order a "chivichanga" – we tried one filled with beef, roasted chile peppers, and blistered tomatoes. You also need to try the caramelo, which comes stuffed with chorizo, pinto beans, cheese, avocado, and red salsa. If you just want a taco, the costilla (grilled steak) is fantastic, thanks to the wood-fired flavor. Sonoratown is our new favorite taco joint in all of Los Angeles, and possibly the world.
Q Sushi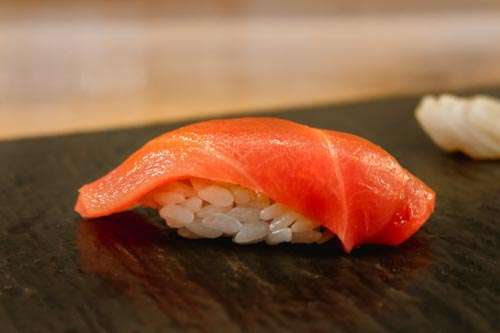 521 W 7th St, Los Angeles, USA
For the highest quality sushi in L.A. try the omakase at Q Sushi. There's no soy sauce or chopsticks available at this sleek chef's counter – it's all about the fish here, which you eat with your hands. Sushi master Hiroyuki Naruke has been refining his craft for over 25 years. He starts with extremely fresh, high quality fish, some sourced locally and some flown in from Japan. The menu changes daily depending on the produce, but during our visit we enjoyed blue fin tuna, kanpachi, snapper, Japanese strapjack, wild yellowtail, toro, wild king salmon, fluke, and salmon roe and Santa Barbara uni hand rolls. For the best value, opt for the lunch omakase – eight pieces for about $100.
Grand Central Market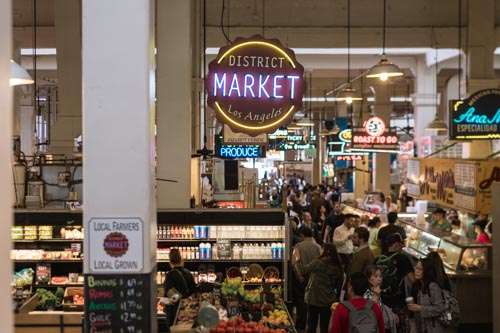 317 South Broadway, Los Angeles, USA
The Grand Central Market is the best food market in Los Angeles. This is how a food market should be, with a large number of food stalls selling high-quality fast food and specialty merchants selling spices, bread, cheese, and fruits. Grab a burger at Belcampo, an egg sandwich at Eggslut, a rice bowl at Sari Sari Store, a pita at Kismet Falafel, or an ice cream at McConnell's.
Eggslut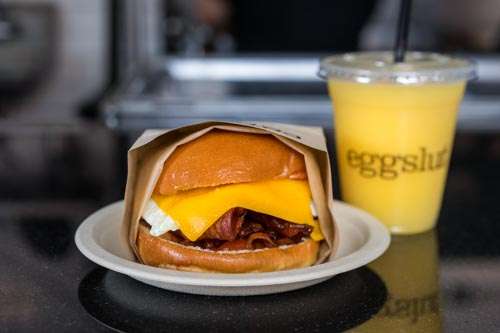 317 Street Broadway, Los Angeles, USA
Eggslut serves the best egg sandwich in Los Angeles. Queue up to order first, then grab a seat in the bar. Our favorite is "The Fairfax" sandwich with soft scrambled eggs, chives, cheddar cheese, caramelized onions and sriracha mayo in a warm brioche bun, but you should also try the signature "slut" – a coddled egg on top of a smooth potato purée, poached in a glass jar.
Otium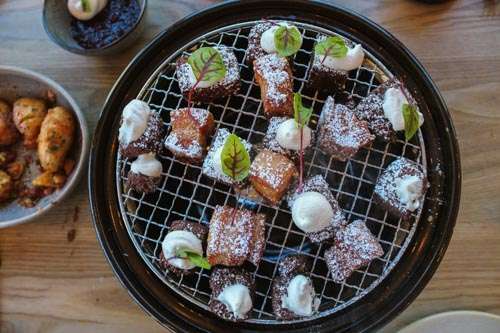 222 S Hope St, Los Angeles, USA
Located right next to the Broad Museum in Downtown L.A. is Chef Timothy Hollingsworth's beautiful restaurant Otium. They serve some of the most creative brunch dishes we've ever tasted, including a Donabe-smoked French toast with fried pork belly and maple whipped cream, fried chicken and hoe cakes, and a funnel cake with ice cream and strawberry jam. The presentations are as gorgeous as the setting.
Howlin' Ray's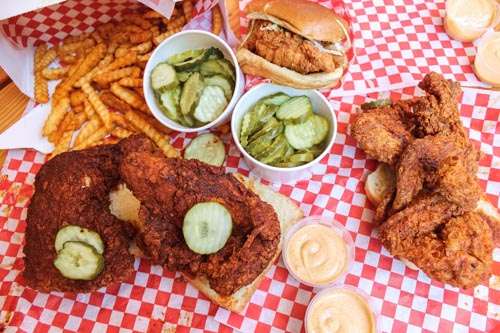 727 N Broadway #128, Los Angeles, USA
There are very few foods we would wait in hours-long lines for, but Howlin' Ray's is one of them. Husband and wife team Johnny and Amanda fell in love with Nashville-style hot chicken and studied the OGs of the hot chicken world (Prince's, Hattie B's, Bolton's) to perfect their own recipe. Howlin' uses honest, high quality ingredients including all natural, antibiotic-free chicken. There are many copycats around L.A., but none compare to the original, in terms of flavor or friendliness. When you walk through the door at Howlin', the boisterous welcome from the workers makes the wait worth it. The fried chicken sandwich on a brioche bun is our favorite, but we also tried the off-menu "Tim's Style Sando" which uses grilled cheese sandwiches as buns. We chose the "medium" level of heat, which has a perfect amount of spice without being too overpowering; however, you can pick "country" if you want no heat, or go all the way to "Howlin" if you want it extra, extra hot.
LASA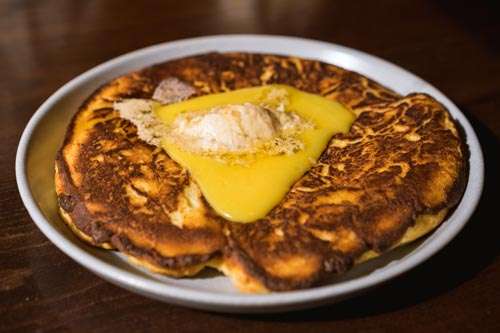 727 N Broadway #120, Los Angeles, USA
Good vibes, modern Filipino food, and natural wine. If that sounds like something you're into, then you'll love LASA, the Chinatown restaurant run by brothers Chase and Chad Valencia. LASA serves one of the most interesting brunch menus in town – we shared the Kesong Puti Pancakes with calamansi curd and muscovado butter, and the family-style crispy pata: a huge, crunchy pork leg that must be pre-ordered in advance. For dinner, we love the twice-cooked pork belly with coconut and kabocha squash puree, and the kesong puti fritters with hachiya persimmon and muscovado cream.
Konbi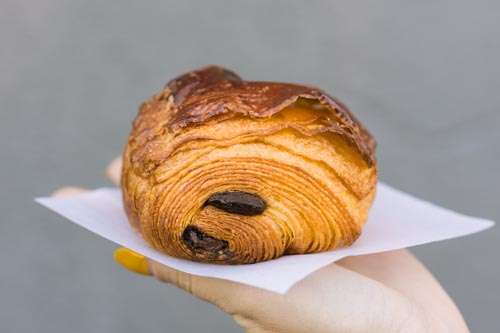 1463 Sunset Blvd, Los Angeles, USA
We weren't wowed by Konbi's Japanese convenience store-style sandwiches (yes, the ones you've seen all over Instagram), but we did really enjoy the pastries at this new Echo Park hotspot. But beware – these popular pastries are not easy to get ahold of. Konbi only makes a few dozen a day, so to ensure you snag one, you want to arrive at 8:30am when they're pulling the first batch fresh from the oven. They're buttery, beautifully hand-laminated works of art, light as air, and deliciously warm. Definitely some of the best pastries in the city – we just wish they made more!
Bar Bandini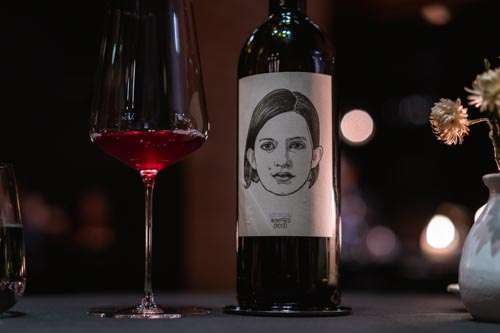 This dark and intimate Echo Park bar is one of the coolest places to drink natural wine in L.A. Bandini has eight kegs behind the bar, which allows them to promote a lot of local Californian wineries and small producers. While West Coast wine is generally the on-tap highlight here, Bandini also imports lots of bottles from around the world, with a steady influx of some of our favorite Italian producers like Valentina Passalacqua, Le Coste, and Cantina Giardino.
Langer's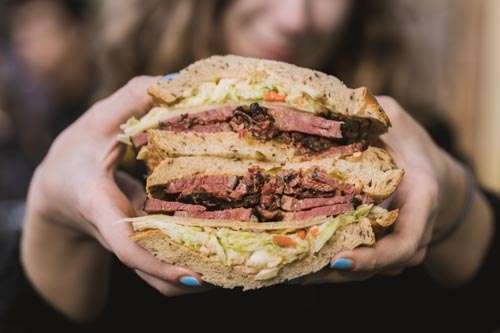 704 S Alvarado St, Los Angeles, USA
If you haven't tried the #19 sandwich from Langer's, have you even been to L.A.? The #19 is THE thing to order at Langer's – their world-famous pastrami comes served on double-baked rye bread, with Swiss cheese, Russian dressing, and cole slaw. The meat here is cut very thick, almost like corned beef, and has an incredibly smoky, roasted barbecue flavor. Langer's has been a L.A. institution since 1947. Why? Because they serve the best pastrami in the world.
Psychic Wines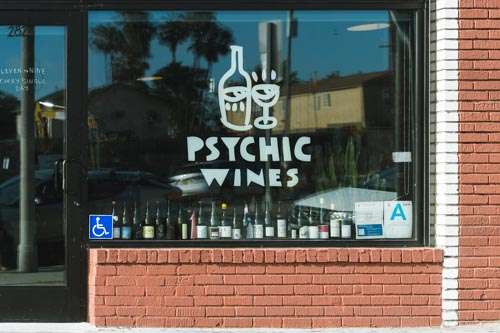 2825 Bellevue Ave, Los Angeles, USA
This gem of a Silver Lake wine shop has one of the best natural wine selections in Los Angeles. Psychic always seems to have a couple bottles of Serraghia on the top shelf waiting for us – it's like they can read our minds or something! 😉 They also seem to snag some of the rarer wines in town, like Lammidia, Anders Fredrik Steen, and La Sorga. It's a beautifully designed shop, with very knowledgeable staff who are always eager to help you find a bottle.
Dayglow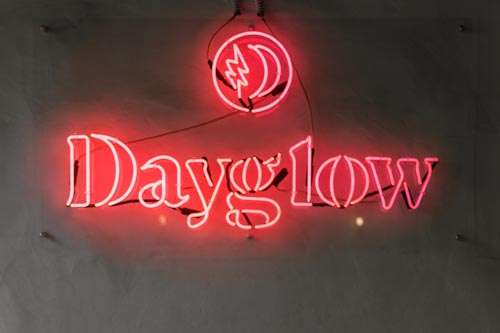 3206 Sunset Blvd, Los Angeles, USA
This eye-catching shop on Sunset Boulevard looks like it was just made for the 'gram, but don't be put off by the cutesy neon signs – they actually serve great coffee here. There's plenty of seating and outlets – this is another great work spot. They sell lots of coffee bags from the best roasters around the world, including La Cabra and Drop Coffee. We tried a pour-over from Talormade in Norway, and took home a delicious, award-winning bag of washed Ethiopian beans from Sey Coffee in Bushwick. Dayglow recently opened a second location on Santa Monica Boulevard in West Hollywood.
Botanica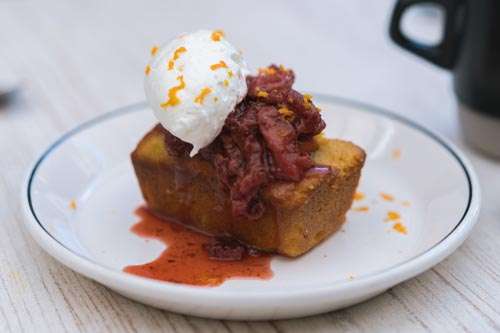 1620 Silver Lake Blvd, Los Angeles, USA
If you're looking for great natural wine, healthy Californian cuisine, and just plain good vibes, look no further than Botanica. Our favorite dish is the Turkish eggs, but we also loved the mezze platter and all of the pastries. There's a cute back patio with seating, and also an all-day market at the front, where you can buy natural wine bottles to go!
Alimento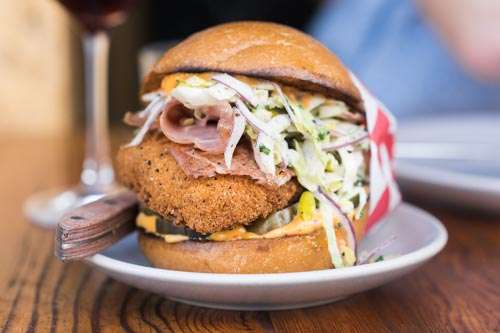 1710 Silver Lake Blvd, Los Angeles, USA
In the mood for pasta and natural wine? Try Alimento, Zack Pollack's neighborhood Italian restaurant just below the Silver Lake reservoir. You're gonna want to eat all the pasta here – particularly the ricotta dumplings, tortellini en brodo, and the radiatori with braised pork sugo, kale, and fennel pollen. For brunch, Alimento serves the same radiatori noodle, but subs in breakfast sausage and an egg to give it a morning twist. (The result kind of tastes like cacio e pepe!) If you're really hungry, try the fried chicken Milanese sandwich, a monstrosity with prosciutto cotto, pepperoncini slaw, a Calabrian chile mayo, and an olive oil-toasted bun. Leave room for the ricotta doughnuts and apple torta!
Wanderlust Creamery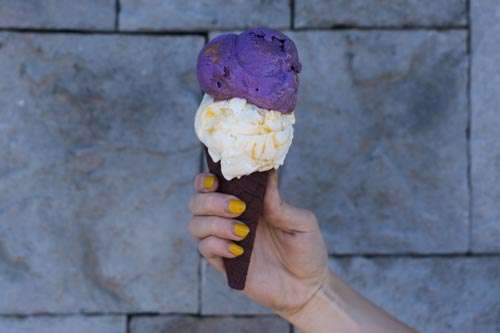 3134 Glendale Blvd, Los Angeles, USA
Get your passport ready – it's time to travel the world through ice cream! This Atwater Village shop crafts creative scoops inspired by food from around the world. The flavors change constantly, but some we have loved are the Mango Sticky Rice from Thailand, the Ube Malted Crunch from the Philippines, the Lavender from Provence, and the Rugbrød (Rye Bread) from Iceland. This is one of the best ice cream spots in L.A.
Kismet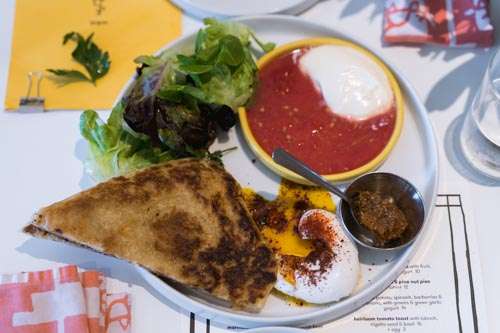 4648 Hollywood Blvd, Los Angeles, USA
Kismet is one of the places we keep going back to in L.A. It's a Turkish restaurant from female chef team Sara Kramer and Sarah Hymanson with healthy-ish food that is packed with flavor. They serve a lot of different marinated vegetables and greens, but our favorite dish is their "flaky bread," the Middle Eastern malawach – a laminated dough that's almost like roti in terms of thickness, layered like a croissant and super buttery. You can choose to have it served with sweet or savory sides, either with a soft-boiled egg, labneh, and tomato, or with honey, preserved lemon, and labneh. The off-menu fried chicken schnitzel sandwich is an absolute beast, with two pieces of thick, buttery brioche wrapping the chicken in a sweet, sweet hug. There's some kind of aioli, some olive oil, and the perfect amount of acidity from a few pickles and veggies. Oh, and did we mention they have a great natural wine list?
Sqirl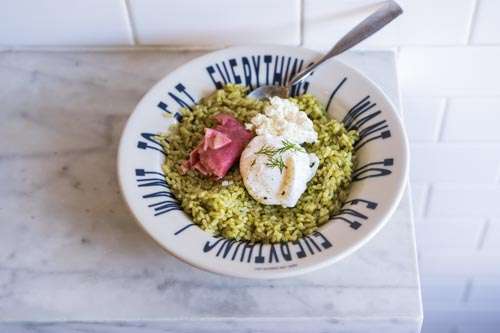 720 Virgil Avenue #4, Los Angeles, USA
Jessica Koslow's iconic Silver Lake café revolutionized the breakfast scene in Los Angeles and is still drawing a long line eight years later – but this spot is definitely worth the hype. The dishes at Sqirl are delicious, but you don't feel guilty eating them – the food is very green, with lots of healthy options like rice bowls, salads, and veggies. Don't skip the Sorrel Rice Bowl or the Famed Ricotta Toast - a huge slab of brioche toast smothered in ricotta and drenched in seasonal, house-made jam.
Park's BBQ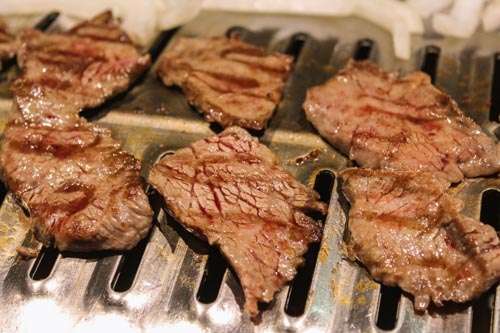 955 S Vermont Ave G, Los Angeles, USA
Park's BBQ is by far the best Korean BBQ in L.A. The quality of meat here is top notch, so it's more expensive than the $20 all-you-can-eat Korean BBQ spots, but, like with great sushi, you want to be paying more for better meat. They serve prime and wagyu beef of incredible quality; in fact, they don't even let you cook it yourself because they don't want you to ruin the steak. We loved the American wagyu ggot sal, the bulgogi stew, and, of course, the banchan.
Guelaguetza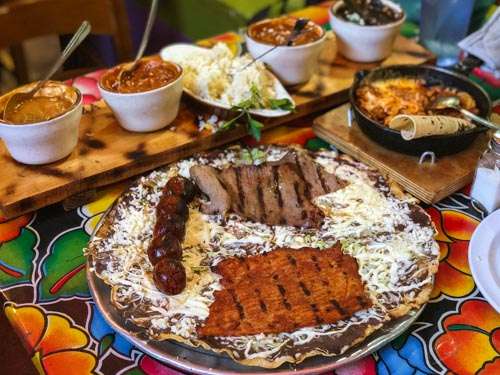 3014 W Olympic Blvd, Los Angeles, USA
Holy mole! Did you know that L.A. has the largest Oaxacan population outside of Mexico? This means we have a lot of incredible Oaxacan food in town, including 25-year-old Guelaguetza, which Jonathan Gold described as the best Oaxacan restaurant in the country. (You can't argue with J Gold!) Try the "Fiesta of Mole" – a sampler of mole from light to dark, the chorizo queso fundido, and the tlayuda, a large tostada covered with black beans, Oaxacan cheese, chorizo, and beef. Our meal at Guelaguetza was so good that we instantly fell in love with Oaxacan food and were inspired to take a trip to Oaxaca to feast on all the mole and tlayudas we could get our hands on.
Iki Ramen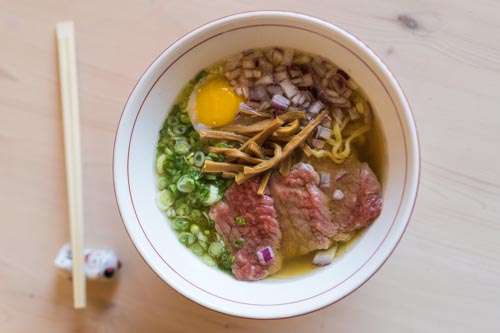 740 S Western Ave #116, Los Angeles, USA
An unassuming storefront inside a Koreatown strip mall is serving some of our favorite ramen in L.A. Kaitlin loved the A5 waygu ramen, which has an incredibly rich broth, thick wavy noodles, raw onions, and perfectly cooked wagyu meat from Miyazaki. Anders loved the yuzu shio ramen, with a light and refreshing broth, pork, and thin noodles. But perhaps our favorite bites here were some of the appetizers, including a dish of sushi-grade salmon, burrata, and yuzu; crispy rice topped with tuna; a dish of raw scallops, uni, and yuzu; and one of the best takoyakis we've had.
Cassell's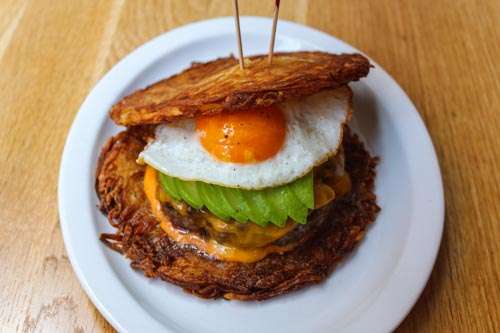 3600 W 6th St, Los Angeles, USA
In 1948, a real estate office worker named Al Cassell was disappointed with the lunch options in Los Angeles. That year, he decided to take matters into his own hands. Back before anyone was making fancy burgers, Cassell was grinding his meat by hand every day and making his own mayonnaise. "If Cassell's has a flaw, it is that the meat is too good, the preparation is too careful." – Jonathan Gold, 1992. Now, over 70 years since its opening, this classic L.A. hamburger stand has grown from a humble lunch counter to an icon in the Los Angeles food scene.
Sun Nong Dan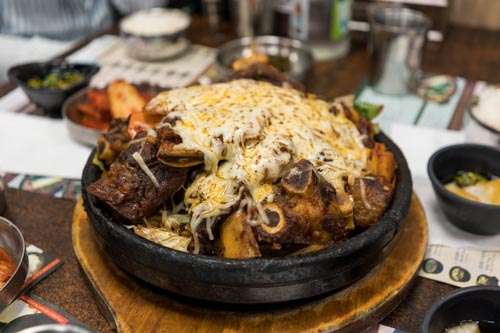 3470 W 6th St #7, Los Angeles, USA
L.A. has the highest population of Koreans outside of Korea, which means we are lucky to have really authentic Korean cuisine here. Our favorite spot in K-town is Sun Nong Dan, a hole-in-the-wall, strip mall restaurant made famous by Jonathan Gold. Sun Nong Dan is open 24/7 – but even at midnight you might find an hour-long line to get in. Of course, it's worth the wait. They're famous for their braised beef short rib stew called galbi jjim, a huge, bubbling cauldron that they bring out to your table. You definitely want to add cheese on top, which they torch at your table, resulting in a gooey, cheesy, bubbling, beefy bowl of deliciousness. This is one of the best dishes in all of Los Angeles.
Antico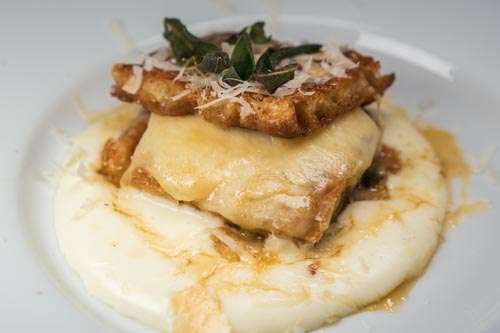 4653 Beverly Blvd, Los Angeles, USA
Chef Chad Colby used to tend the flames at Nancy Silverton's Chi Spacca before opening his own spot, Antico. The vibe models that of an agriturismo, a simple dinner you'd share at a farmhouse in Italy. It's rustic, it's relaxed, it's affordable – which is sometimes tricky to find in Los Angeles. The focaccia is some of the best we've had, and that's lucky because they use it in almost every dish. Their "grilled cheese" is made with focaccia. Focaccia is served in a "scarpetta service" to help you mop up the remaining sauce from your ziti pasta. The juicy chicken is served on top of a grilled focaccia. Sometimes there's even focaccia-flavored ice cream! We missed that seasonal special, but we did get to try the honeycomb ice cream topped with salted caramel and the sweet potato pie ice cream with speculoos crumble.
Jitlada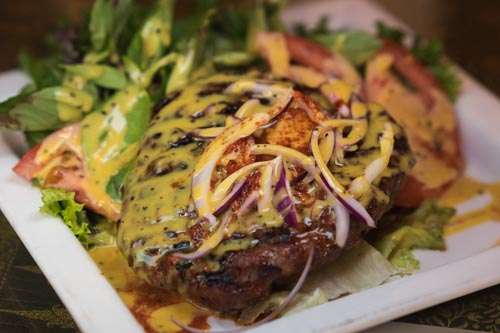 5233 Sunset Blvd, Los Angeles, USA
If you're looking for spicy, authentic Thai food, look no further than Jitlada. Chef Tui and his sister Jazz's strip mall restaurant was made famous by Jonathan Gold, and has since become a favorite of many Hollywood stars and celebrities. Jitlada was most recently featured on Netflix's "The Chef Show." The menu here is extensive (we're still working our way through it!), but we recommend the crying tiger beef, the off-menu "Jazz Burger", the yellow curry, and the flambéed prawns.
Tabula Rasa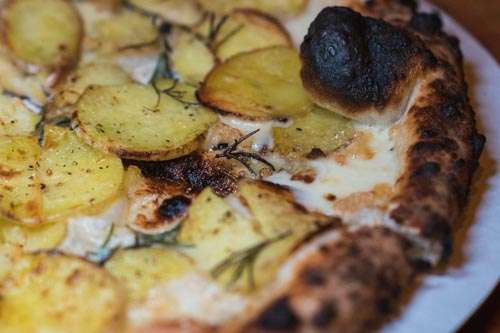 5125 Hollywood Blvd, Los Angeles, USA
We mostly frequent this Hollywood wine bar for their great natural wine selection (Jauma, Gut Oggau, Le Coste, to name a few), but they also have a pretty good food menu (the Famous Cuban sandwich is a winner), and a lot of weekly food pop-ups including newcomer La Morra Pizzeria who serves their Neapolitan pies every Wednesday evening. Pizza and natural wine? Our idea of a perfect night.
Sapp Coffee Shop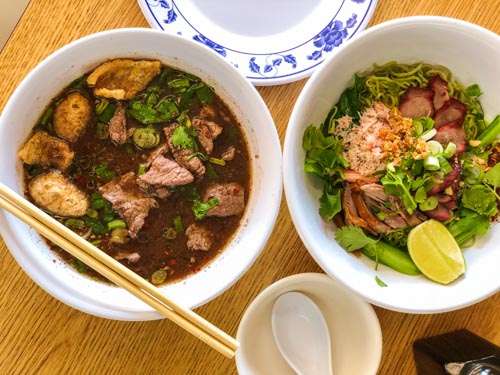 5183 Hollywood Blvd, Los Angeles, USA
Sapp is not a coffee shop at all, really, but a simple strip mall restaurant in Thai Town. It's a cult-favorite Thai spot in L.A., and rumor has it that Jonathan Gold went here every Sunday. The must order dishes here are the jade noodles with duck, crab, and pork meat, and the beef noodle soup with glass noodles and a deep, dark broth. Added bonus? It's super affordable.
Kali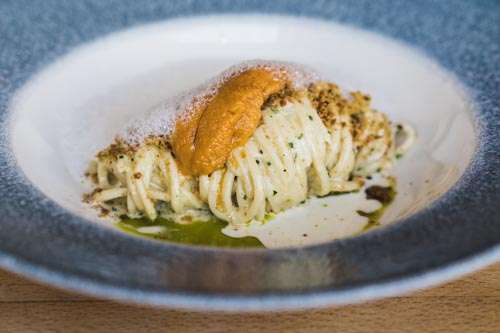 5722 Melrose Ave, Los Angeles, USA
Chef Kevin Meehan went door to door in Larchmont Village asking his neighbors if he could use their front yard to plant a restaurant garden. A few doors down, a neighbor said yes, and lets him use the space to grow a lot of the ingredients for his now Michelin-starred restaurant, Kali. You can't get much more local than that! Chef Kevin's restaurant celebrates all things Kali-fornian. Our favorite dish is the uni spaghetti with bread crumbs and ricotta whey, but we also love the yellowtail crudo, the parsnip agnolotti, and the dry-aged beef burger. Save room for the meringue gelato with shaved candied egg yolk on top.
Salt & Straw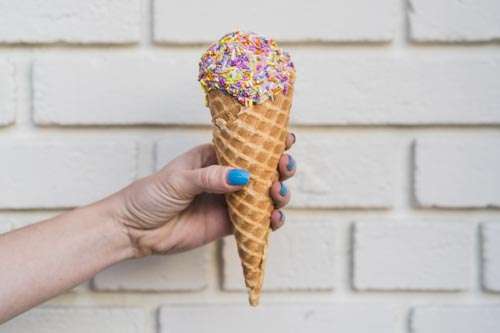 240 N Larchmont Blvd, Los Angeles, USA
If you follow us on Instagram, you're probably familiar with the purple ice cream cone adorned with rainbow sprinkles. It's Kaitlin's favorite ice cream in the world: Salt & Straw's Honey Lavender! This delicious scoop shop hails from Portland, but now has locations all over the West Coast. Salt & Straw serves up extremely inventive flavors made with seasonal, local ingredients, like avocado toast, black olive brittle and goat cheese, and strawberry and coconut water sherbet. For Thanksgiving, they have an entire Thanksgiving menu in ice cream form, with flavors like candied turkey and mashed potato.
Go Go Get Em Tiger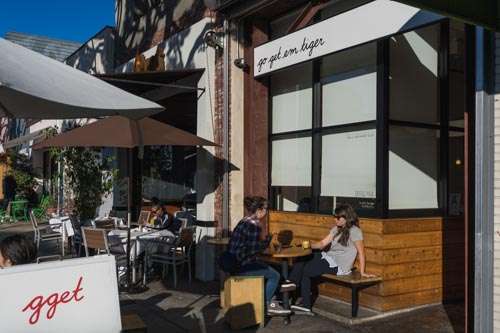 230 N Larchmont Blvd, Los Angeles, USA
This cute specialty coffee brand has four outposts in L.A. The coffee-loving founders have each won a US Barista championship; however, they are anything but snobby – instead, they are passionate about educating their customers and even have a coffee dictionary and videos about brewing on their website. We love our coffee light-roasted and fruity, so we typically go for an Ethiopian pour-over, but there's a coffee for everyone here, and they'll help you find the perfect match based on your palate.
Gwen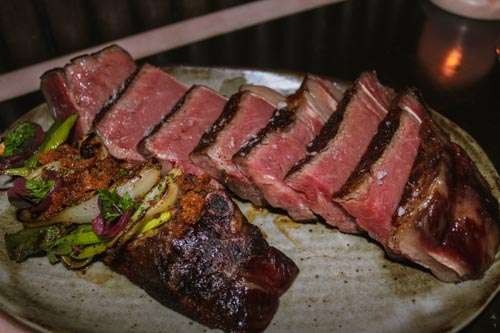 6600 Sunset Blvd, Los Angeles, USA
Carnivores, gather round – some of the best meat in L.A. is not found in a typical steakhouse, but in Chef Curtis Stone's Hollywood restaurant, Gwen. It's basically the motherland of meat. If you're looking for something unique to cook at home you can pick your cut from the butcher shop by the entrance, or you can opt for the tasting menu in the dining room. We chose the latter. We really enjoyed the house-made charcuterie, terrines, and duck speck, and we loved the boneless short rib. But the star of our dinner was the 30-day dry-aged bone-in rib eye from Creekstone Farms in Kansas – a tender, melt-in-your-mouth piece of meat, perfectly hot pink in color. This is not a restaurant that asks how you want your meat cooked.
In-N-Out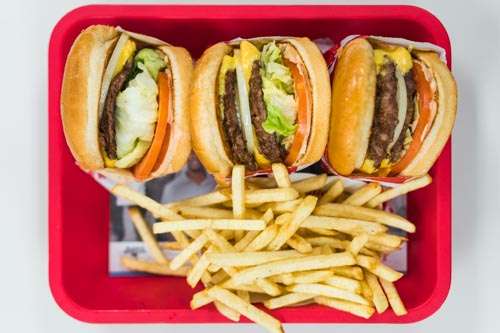 7009 Sunset Boulevard, Los Angeles, USA
Our first stop when we land in California is always In-N-Out. It's so cliché, but if you're really from L.A., you get off the plane and head to In-N-Out. Kaitlin likes her single cheeseburger with onion. Anders likes a double-double, animal-style (a mustard-fried patty topped with grilled onions and extra spread). Skip the fries and the shakes – it's all about the burger.
Salt's Cure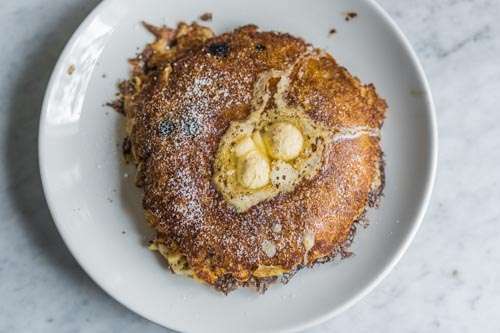 1155 N Highland Ave, Los Angeles, USA
The best pancakes we've ever had are Salt's Cure's signature oatmeal griddle cakes. They're a completely unique style of pancake, with a batter made of oatmeal, cooked thin and crispy around the edges. There's no syrup served here, but you won't miss it, thanks to the generous amount of cinnamon molasses butter plopped on top. The pancakes are so good that they're on the menu all day long, for lunch and dinner, too. You should also order the signature pork chop. For earlier opening hours and variations on the famous pancakes, check out their breakfast-only spot, Breakfast by Salt's Cure.
Petit Trois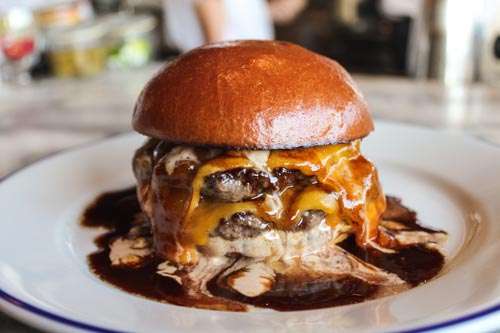 718 Highland Avenue, Los Angeles, USA
Chef Ludo Lefebvre's French bistro is the closest thing we have to Paris in Los Angeles. You'll find classic French dishes here with rich, buttery sauces served at the bar in a tiny space. The escargot, French onion soup, and French omelette, are the best versions of each dish we've ever had. Ludo's signature "Big Mec" burger is also one of the best burgers in L.A. – two thin patties topped with caramelized onions, garlic aioli, American cheese, and red wine bordelaise sauce. Petit Trois is the more casual, little sister restaurant of the Michelin-starred Trois Mec, located next door.
Pizzeria Mozza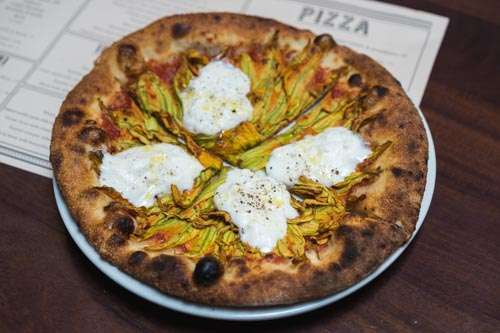 641 N Highland Ave, Los Angeles, USA
For simple and delicious Italian food, you must visit Nancy Silverton's Italian empire (which Jonathan Gold dubbed the "Mozzaplex"), her trio of restaurants: Pizzeria Mozza, Osteria Mozza, and Chi Spacca, all located on the same corner in Hollywood. Osteria is pasta-focused while Chi Spacca is meat-centric, but our favorite of the three venues is Pizzeria Mozza, an all-day, walk-in pizza counter with a wood-fired oven at the centerpiece. Our favorite menu items are the caprese salad with buttery, grilled sourdough bread and the squash blossom pizza with burrata and tomato. Nancy's pizza dough is more reminiscent of bread than your traditional Neapolitan style, showing off her La Brea Bakery background. It would be a crime to leave Pizzeria Mozza without eating a butterscotch budino, one of the best desserts in L.A.
Domaine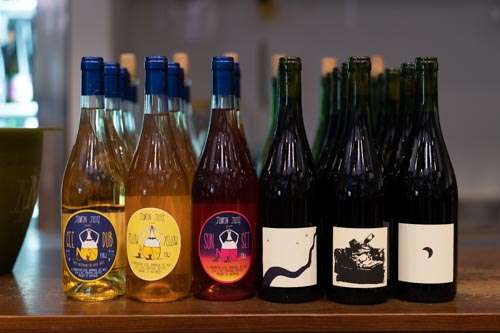 6801 Melrose Ave, Los Angeles, USA
Domaine is one of the pioneers of the natural wine movement in L.A. This Hollywood shop has been selling "honest wines" from Europe and the United States for ten years now – and they're just getting started. Domaine has one of the biggest natural wine selections in Los Angeles, and they have weekly tastings for customers to try new bottles.
Neighborhood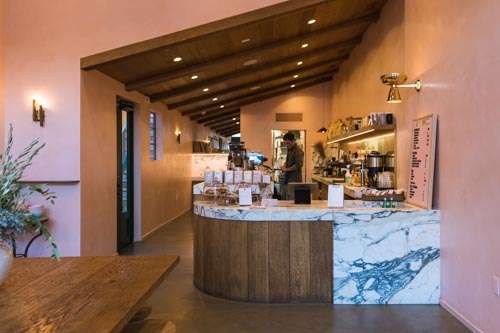 133 South La Brea Ave, Los Angeles, USA
This adorable newcomer on La Brea has quickly become our favorite coffee shop in Los Angeles. They serve Canyon Coffee (we had a delicious Ethiopian pour-over) and pastries from Friends and Family (we enjoyed a cinnamon sugar croissant swirl). It's a gorgeous space – natural light floods in from several windows, and the friendly staff always takes care to have fresh flowers on their wooden communal table. There are plenty of outlets (no wifi, though) so this has become our go-to writing spot.
Republique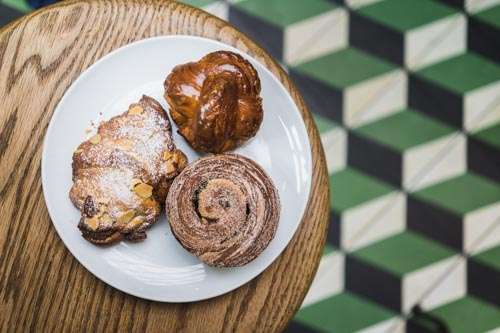 624 South La Brea Ave, Los Angeles, USA
If you wait in the line stretching down La Brea on a weekend morning, you'll be greatly rewarded by our favorite brunch in Los Angeles. The interior looks more like a cathedral than a restaurant, which is fitting, since Republique is basically a shrine to breakfast. There's an entire pastry case of sweets to choose from, and a full brunch menu with items like shakshouka, kimchi fried rice, and chicken and waffles. But what you're really here for is the best French toast in the world – a super thick brioche, cooked pain perdu-style: perfectly soft and fluffy, with crispy edges, and a gooey center.
Angelini Osteria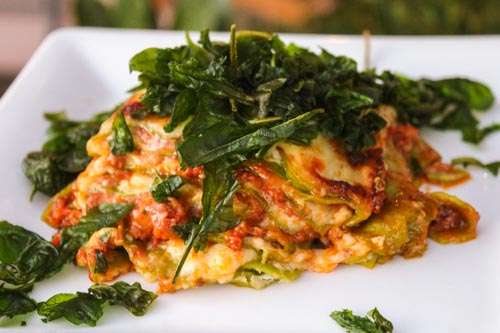 7313 Beverly Blvd, Los Angeles, USA
For simple, authentic pasta, head to Angelini Osteria, a super cozy Italian restaurant in Hollywood. We've tried pretty much all the pastas on the menu, and can assure you there are no bad choices. That being said, our favorite is the lemon taglioni, which is based in a cream sauce but has a perfect amount of acidity that keeps it light and fresh. We also love the seasonal pumpkin tortelli with asparagus and parmesan cream sauce, and the spinach lasagna with beef and veal ragu. The pastas here are actually light enough here you might have room for dessert. If you do, we recommend the profiteroles with ice cream and chocolate sauce.
Paramount Coffee Project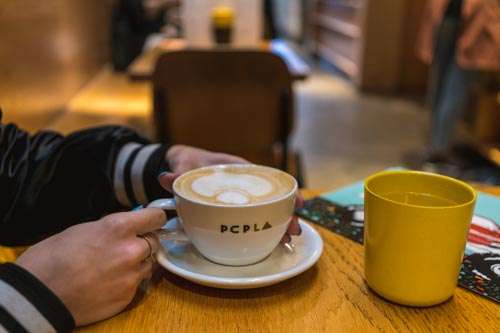 456 N Fairfax Ave, Los Angeles, USA
Started in Sydney, Australia, Paramount Coffee Project (PCP) is a coffee shop and café with a main focus of showcasing the various styles of quality coffee. The original L.A. location is on Fairfax (right next to Jon & Vinny's), but they've now added a second shop at the ROW DTLA. Along with your java, you'll find lots of Aussie-style food on the menu, including lots of healthy-ish rice bowls, ricotta pancakes, and, of course, avocado toast.
Jon and Vinny's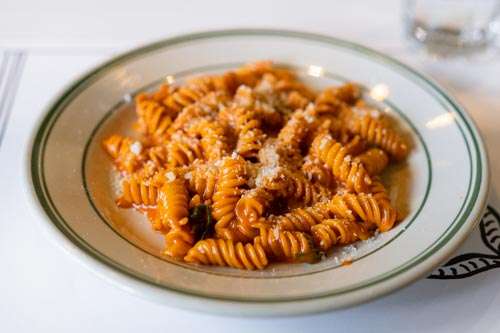 412 N Fairfax Ave, Los Angeles, USA
Leave all your expectations of Nonna's rustic, traditional cooking at home: this is modern Italian food with a twist. The signature dish at Jon and Vinny's is the spicy fusilli (an addicting, vodka sauce-based pasta with a kick), but we also love their "L.A. Woman pizza" topped with tomato, burrata, and basil. There's always a fun vibe and a great natural wine list at this Fairfax Avenue hotspot.
Helen's Wines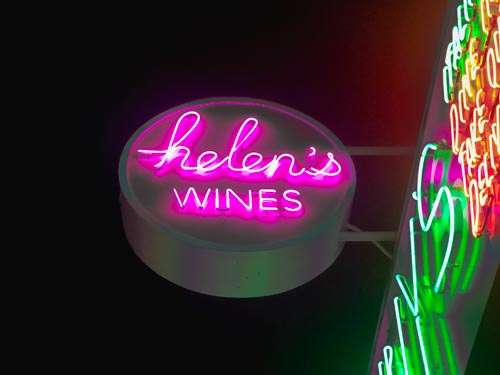 412 N Fairfax Ave #1717, Los Angeles, USA
LA's natural wine scene is on fire right now and Helen's Wines, the tiny wine shop in the back of Jon and Vinny's, has one of the best natural wine selections in town. Added bonus? You can order a plate of pasta in the shop while picking your wine!
Animal
435 N Fairfax Ave, Los Angeles, USA
Bring your appetite and your bravery, and leave your vegetarian friends at home – it's time to get down on some funky animal dishes from famous restaurateurs Jon & Vinny. Be warned: there are lots of offals on the menu at this chef hangout. We love the chicken liver toast, the crispy pig ears topped with an egg and red chili, and the fried rabbit legs served in a rich white gravy. One of our favorite burgers in L.A. is their off-menu Boner Burger, aptly named for the bone marrow sauce lathered on top of the beef patty. It's served on rye bread, with a side of oxtail poutine, which is incredibly rich and delicious. Looking to end on a sweet note? Try the bacon chocolate crunch bar with salt and pepper ice cream.
Marvin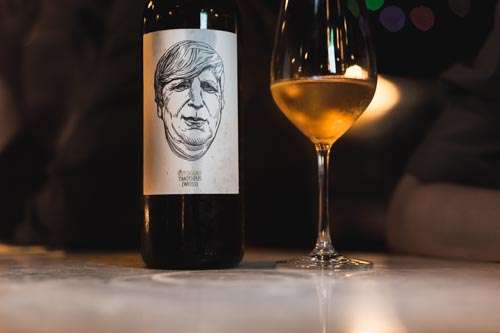 8114 Beverly Blvd, Los Angeles, USA
Marvin is a French bistro in West Hollywood but, to be honest, we've never tried the food here – we come for the natural wine. We've found our favorite Austrian family, Gut Oggau, on the list here, as well as many of their friends – Christian Tschida, Meinklang, Strohmeier, and Claus Preisinger, but, of course, their great wine list extends beyond Austria and includes some of our French and Italian favorites as well.
Slab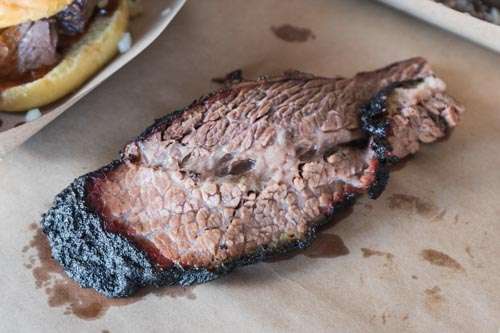 8136 W 3rd St, Los Angeles, USA
Pitmaster Burt Bakman started out smoking brisket in his backyard with Tootsie, his Texas-style smoker. He called his increasingly popular pop-ups "Trudy's Underground Barbecue" which eventually evolved into the opening of his own brick and mortar, Slab. Burt's mission was to make Los Angeles barbecue great, in the style of Franklin Barbecue. Well, he succeeded in his goal – this is by far the best barbecue in L.A. Slab's signature meat is a juicy, fatty brisket, perfectly moist and melting in your mouth, dissolving on your tongue like butter. Be sure to try a slice of it on its own, but (pro tip!) if you go during "sandwich happy hour," you can get the normally priced $14 brisket brioche sandwich for only $5. Get the elote as a side, but skip the potato salad.
Meals By Genet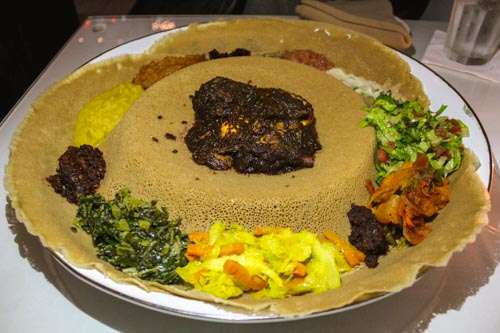 1053 S Fairfax Ave, Los Angeles, USA
Our first foray into Ethiopian food was at Chef Genet's humble restaurant on Fairfax. The base of your meal is injera, the thin, crepe-like bread draped like a sheet over your plate, and you pick what you want served on top as the centerpiece. We opted for the signature chicken doro wot, a complex, rich dark brown stew (that tastes similar to a mole) made of onions and a ton of different spices. Genet spends three days creating this incredible sauce – a labor of love we may never be able to repay her for. They serve extra injera on the side, along with eating instructions: tear off a bite-sized piece of the crepe, throw it spongey side down on the saucy center, pick up chicken, pick up a veggie from the side, and eat! We loved mixing up different combinations of meat and vegetables in this hands-on dining experience. Be sure to make a reservation!
Angler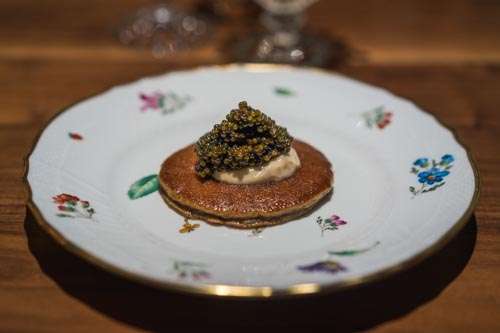 8500 Beverly Blvd Suite 117, Los Angeles, USA
One of L.A.'s best new restaurants has opened in the unlikeliest of places – the parking garage at the Beverly Center. Saison's Chef Josh Skenes is at the helm, but Angler has a laidback style that's all its own. On your left is the open kitchen, where all dishes touch the wood-fired grill. On your right, large aquarium tanks are filled with the finest catches of the day. We loved the grilled spot prawns and the sea bream ceviche, which has a nice sweet and salty balance and a crispy plantain chip on top. The signature banana pancakes with caviar are not to be missed – this dish walks the sweet and savory tightrope so well you wonder if you should have it as a starter or dessert. Why not both? On the side, you're going to want to order the Angler Hasselback potatoes with cheese sauce, and the Parker House rolls with cultured butter – the rolls are so light and fluffy we couldn't resist ordering a second round. Make sure to try the soft serve sundae topped with ember caramel (yes, the caramel is actually smoked with real embers from the fire) and candied cacao nibs. Most of the menu is reasonably priced, with lots of dishes under $20, but if you want to splurge on the $800 Alaskan King Crab we'd recommend bringing a large group.
Rosaliné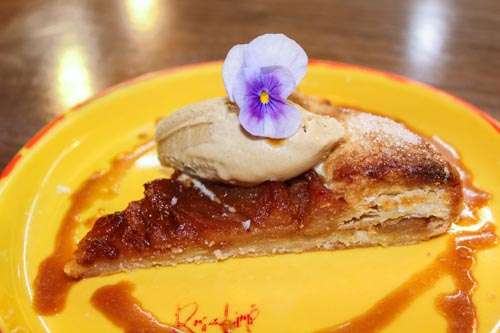 8479 Melrose Ave, West Hollywood, USA
We hadn't had a lot of Peruvian food before eating at Rosaliné, but these flavors totally blew us away. Chef Ricardo Zarate makes the best kampachi ceviche we've ever tasted and his take on the causa (a layered potato and eggplant casserole) is like a delicious Peruvian seven-layer dip, served with quinoa bread. For a main course, we love his chaufa paella – a really garlicky fried rice dish with pancetta, shrimp, and a runny egg on top. This West Hollywood spot has really nailed it – a beautiful interior with hanging plants, a great ambiance and friendly staff, and incredible food.
Connie & Ted's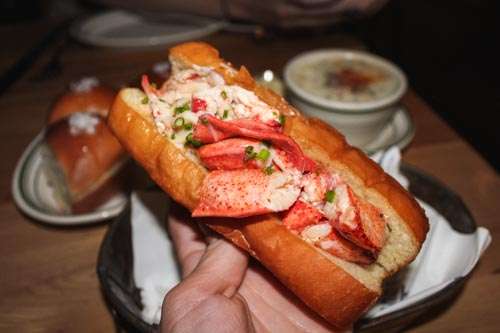 8171 Santa Monica Blvd, West Hollywood, USA
Chef Michael Cimarusti is most well-known for his Michelin-starred restaurant Providence, but it's his casual seafood shack Connie & Ted's that we keep coming back to. The creamy New England-style clam chowder and the fish and chips are really good, but the lobster roll is the main event. You're given the choice to have it served hot and buttered, or cold with mayonnaise – we've tried both and highly recommend choosing butter, which melts delightfully into the house-made brioche bun. This is the best lobster roll we've ever had! Save room for the amazing blondie brownie, which is topped with house-made vanilla ice cream and sea salt caramel – it's one of our favorite desserts in L.A.
Night + Market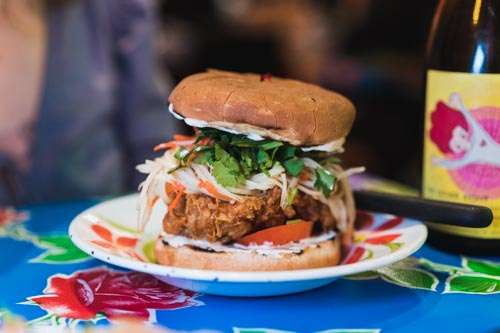 9043 Sunset Blvd, West Hollywood, USA
There are places in L.A. where you don't feel cool enough, places that are stuffy and pretentious, but Night + Market is for everyone. It's got a great vibe, while still being welcoming and friendly. They've got killer Thai food and one of the best natural wine lists in L.A. Chef Kris Yembamroong's empire has expanded to include Night + Market Song in Silver Lake and Night + Market Sahm in Venice, but you can only make a reservation at the original West Hollywood location. We love the cold noodles, the crispy rice salad (one of the spiciest dishes in L.A.), the crab and cream cheese wontons, and the world famous fried chicken sandwich. If you're a natural wine nerd, be sure to ask for the "reserve wine list" of Chef Kris' favorite bottles.
Pizzana
460 N Robertson Blvd, West Hollywood, USA
Chef Daniele Uditi grew up making pizza in Naples, but his restaurant Pizzana combines Italian tradition with American creativity. Daniele's signature is the Neo Margherita pizza, which comes with a basil powder sprinkled all over the pizza, putting basil in every bite. The Cacio e Pepe pizza with fior di latte and parmigiano crema is a must order (it's our favorite pizza in L.A.), but don't stop there. Chef Daniele's vegetable and side dishes are just as incredible, with everything from polenta fries to pine nut "risotto" on the menu. Candace Nelson, the awesome pastry chef and founder of Sprinkles Cupcakes, is in charge of the desserts here - so save room!
Spago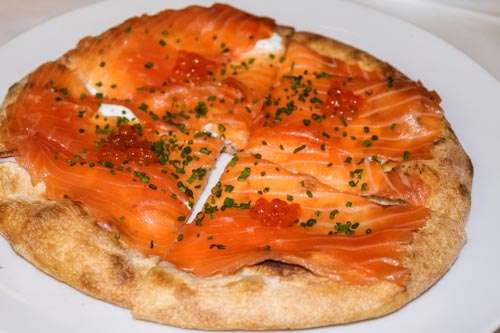 176 N Canon Dr, Beverly Hills, USA
Wolfgang Puck's flagship Beverly Hills restaurant, is an L.A. classic for a reason. The signature dishes here are the tuna tartare cone, the pizza with house-cured smoked salmon, red onion, and dill crème fraîche, and any of the pastas – we particularly love the chestnut agnolotti. If you're lucky, you might find a Krug vintage on their by-the-glass list here, but it will cost you a pretty penny.
CUT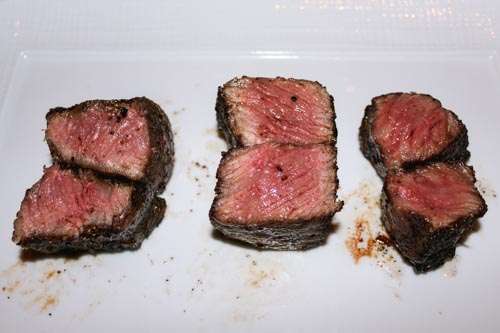 9500 Wilshire Blvd, Beverly Hills, USA
Wolfgang Puck's Beverly Hills steakhouse has some of the finest quality meat in Los Angeles. They start your meal by bringing out a tray of raw meat so you can see the marbling of each cut before placing your order. We opted for the steak flight, which was a tasting of three different prime cuts: New York dry-aged sirloin, American wagyu, and Japanese A5 wagyu from Hokkaido. We loved comparing the difference in texture and flavor of each meat – they were all delicious, but our favorite was the Japanese wagyu, which melted in our mouths like butter. On the side, we shared some brussels sprouts with sesame yuzu aioli, macaroni and cheese with Quebec cheddar, and we had the signature Baked Alaska for dessert.
Kato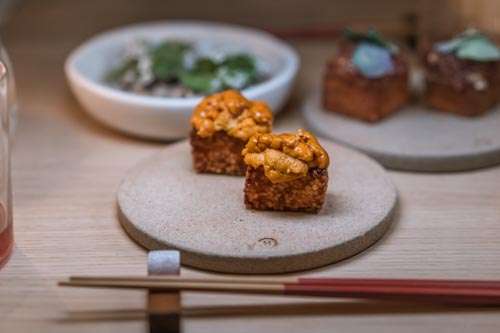 11925 Santa Monica Blvd, Los Angeles, USA
Tucked in the corner of a Sawtelle strip mall, practically hidden from view, is Kato, where 28-year-old self-taught chef Jon Yao is showcasing the Taiwanese flavors of his childhood. Kato has a mandatory tasting menu and received a Michelin star last year, but the restaurant is anything but uptight. There's no dress code here – in fact, most of the hipster clientele are clad in sweatpants and cross-body fanny packs. It's a sparsely decorated room with a chill vibe and a fun playlist. The menu is seafood-focused, simply prepared, and inspired by Jon's family recipes and the food he ate growing up in the San Gabriel Valley. Some of our favorite dishes were the California sea bream, cured in kelp, and served with a Meyer lemon sauce; the corn soup topped with onion cream, caviar, and an egg yolk; the grilled wagyu short rib with matsutake mushrooms, truffle, and roasted oxtail sauce; and the dessert of yam tapioca balls, cheese foam, and shaved brown butter sablée.
Tsujita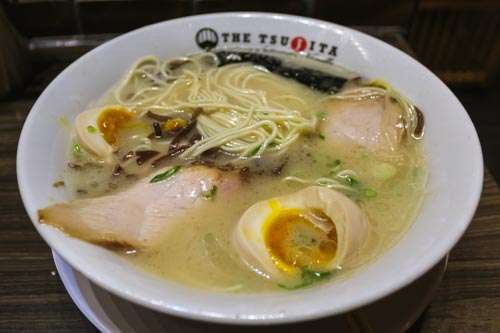 2057 Sawtelle Blvd, Los Angeles, USA
Our favorite ramen in L.A. can be found at Tsujita, which Jonathan Gold dubbed the king of tonkotsu. Tonkotsu is the richest style of ramen in the game, with a base of intensely decadent pork broth, with thin noodles, a soft-boiled egg, chives, and slices of buttery, braised pork. Tsujita also serves tsukemen, a different style of ramen with thicker noodles and the broth served on the side for dipping.
Shunji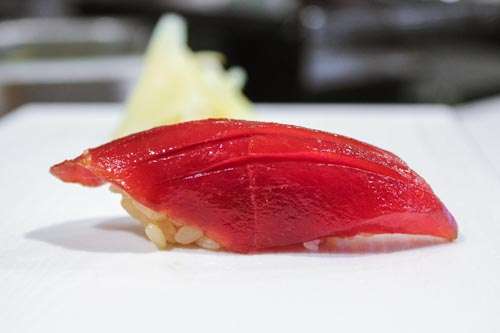 12244 W Pico Blvd, Los Angeles, USA
The best sushi deal in town is the $26 lunch special at Michelin-starred Shunji, which includes seven pieces of chef's choice sushi, a hand roll, and miso soup. This is especially hard to resist, considering that Shunji Nakao's dinner omakase starts at $120 per person. The fish vary, depending on that day's supply at the market – on our visit we enjoyed red snapper, halibut, alfonsino snapper, blue fin tuna, salmon, and a crab hand roll.
Rustic Canyon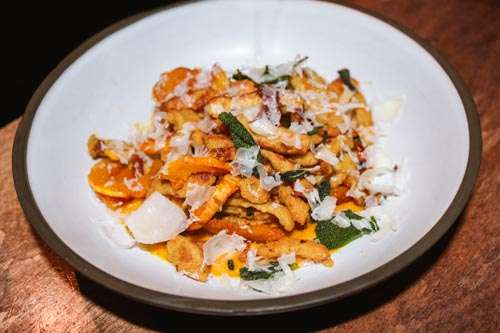 1119 Wilshire Blvd, Santa Monica, USA
Chef Jeremy Fox and Andy Doubrava's hyper-seasonal, farmer's market-driven restaurant epitomizes Californian cuisine, and it's our go-to recommendation for dining in Santa Monica. The menu changes all the time depending on the season and the market ingredients. On our visit we enjoyed a chicken liver mousse with pepper jam, a persimmon salad, organic chicken in a bean stew, and a light and savory pavlova with quince, fennel cream, and pecan. Rustic Canyon was awarded one Michelin star in 2019.
Sidecar Doughnuts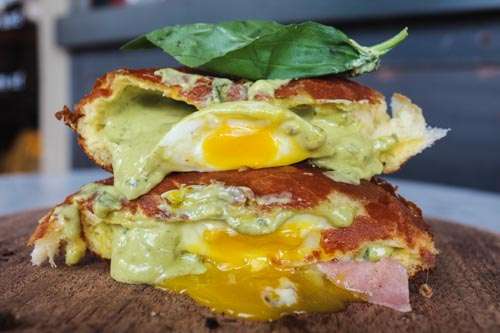 631 Wilshire Blvd, Santa Monica, USA
Our favorite doughnut shop in Los Angeles (and probably the world!) is Sidecar Doughnuts, which was founded in Orange County, but now has a few locations around L.A. Every flavor is so delicious, but our personal favorites are the Huckleberry doughnut, the Butter and Salt doughnut, and the Country Ham & Egg: a poached egg, ham, and basil hollandaise all stuffed inside a doughnut!
HiHo Cheeseburger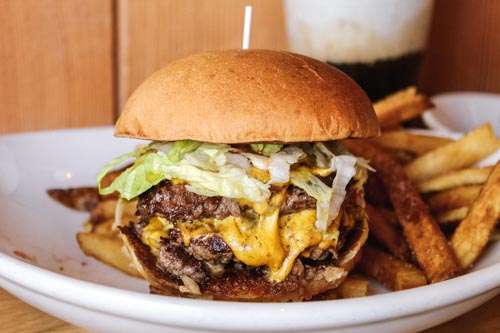 1320 2nd St Ste. B, Santa Monica, USA
A group of passionate burger lovers had a dream of creating a delicious and affordable cheeseburger with high-quality ingredients. After two years of experimenting in the test kitchen, HiHo Cheeseburger was born – the only burger joint that serves 100% grass-fed wagyu beef. The best part? They serve it for under $10! HiHo is one of our all-time favorite burgers in Los Angeles!
Little Prince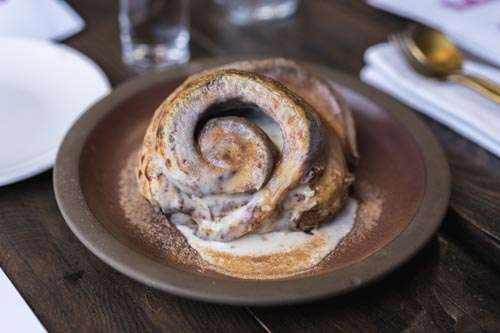 2424 Main St, Santa Monica, USA
Although it's off-menu, the cinnamon roll at Little Prince is no secret. Brunch fans know to come early for this ooey, gooey sticky bun – it sells out! The cinnamon roll is topped with crème fraîche frosting and dusted with cinnamon sugar before being baked to perfection in the wood-fire oven. It's a little crispy on the outside with a warm, doughy center. We can confidently say this is the best cinnamon roll we've ever had. Chef Ari Taymor makes lots of other delicious things at his adorable Santa Monica restaurant, including an out-of-this-world patty melt with brown butter béarnaise.
Pasjoli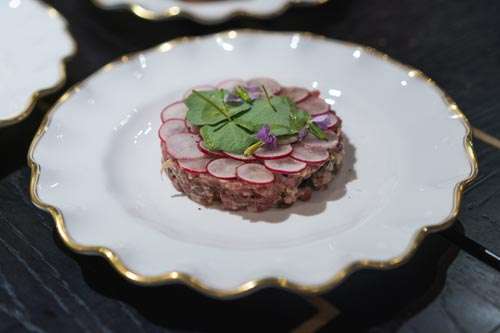 2732 Main St, Santa Monica, USA
Chef Dave Beran's classy new French bistro brings old-school charm to Santa Monica. This is the only restaurant in L.A. where you can order a canard à la presse, a classic French dish that uses every part of the duck. The breast and legs are cooked separately, while the rest of the bird goes into the duck press in a tableside presentation that creates a rich sauce. Other favorite dishes at Pasjoli include roasted hen of the woods mushrooms with a buckwheat crepe, turbot with brown butter, and broccolini with béarnaise and Bayonne ham. Save room to try all of the desserts – there's a refreshing passionfruit tart, a spectacularly gooey chocolate soufflé, and, our favorite, the riz au lait with caramelized pineapple.
Gjusta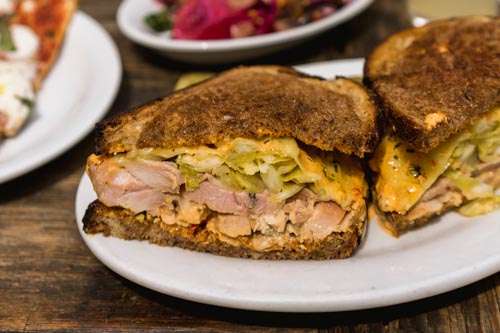 320 Sunset Avenue, Los Angeles, USA
Our favorite place for pastries on the Westside is Venice Beach's Gjusta Bakery, an ultra trendy bakery, coffee bar, deli and pizzeria from the Gjelina team. It's another L.A. place that's healthy-ish. The baklava croissant is a signature, but they also have sandwiches, salads and really good lunch dishes, too. Unlike the more difficult to book restaurant Gjelina, here you can simply walk in, grab a ticket, and wait in turn to order. Enjoy the food in the sunny backyard.
Blue Star Donuts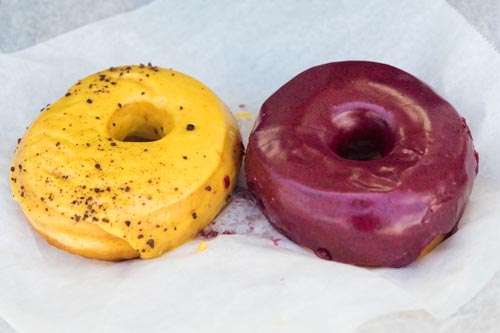 1142 Abbot Kinney Boulevard, Los Angeles, USA
Blue Star Donuts is originally from Portland, but we're lucky to have a few shops in Southern California now, too. They use a classic brioche recipe from France and each new batch is made by hand in a process that takes almost a full day of work. Blue Star has lots of creative flavors, like their Horchata Glazed Donut, PB & J, and Blueberry Bourbon Basil, but our absolute favorite is the Raspberry Rosemary Buttermilk doughnut – an old-fashioned doughnut covered with a sweet and savory glaze. Arrive early to make sure they have all the flavors.
Lincoln Fine Wines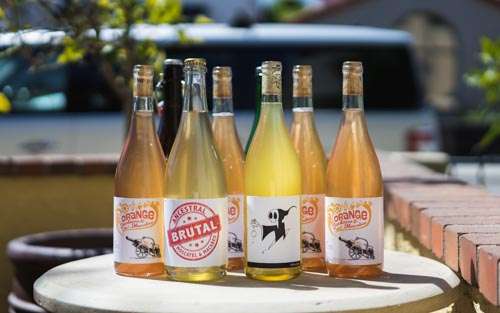 727 Lincoln Blvd, Venice, USA
If you have the same taste in wine as we do, you're going to want to head straight to the affectionately named "Natty Corner," where Lincoln Fine Wines is keeping all the best juice! You might find Gut Oggau, Matassa, La Stoppa, Patrick Sullivan, Bodegas Cueva, Le Coste, and Meinklang on the shelves, but hurry – bottles go fast!
n/naka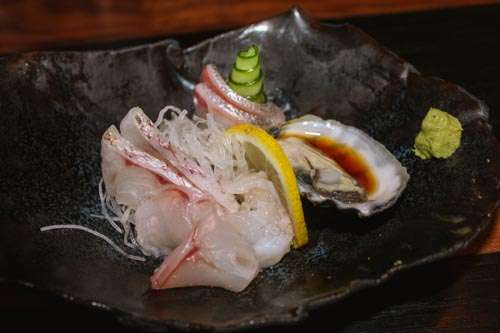 3455 Overland Ave, Los Angeles, USA
The hardest reservation in L.A. is a table at n/naka, the modern kaiseki tasting menu from Chef Niki Nakayama. This is a humble, soulful meal – Chef Niki and her partner Carole Iida are extremely passionate, and put heart and creativity into each dish. The meal follows the flow of a traditional kaiseki menu, a celebration of seasonal ingredients starting with raw fish, continuing with a grilled dish, a steamed dish, peaking with a meat dish, before finishing with a salad, a rice dish, and dessert. The dishes not only vary by season, but also by every visit – each time you come to n/naka you will have a brand new tasting menu. However, the one dish that is always on the menu is the spaghettini with abalone, pickled cod roe, and truffles. This signature dish is one of the best things we've ever eaten – it's somehow cheesy without having any cheese, and it does not taste fishy at all, the abalone's texture and flavor blends so well with the pasta. N/naka was featured on an episode of Chef's Table and received two Michelin stars in 2019.
Mayura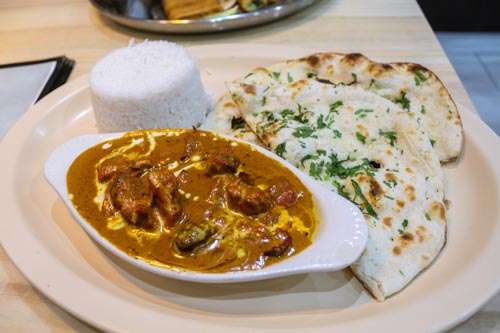 10406 Venice Blvd, Culver City, USA
Mayura in Culver City made us fall in love with Indian food. We tried a dosa for the first time here (a delicious Indian crepe made with lentil as the dough) – ours was filled with vegetables and rolled into a cylindrical shape. But the main reason you're here is for their signature butter chicken. We were literally fighting each other off, using our spoons as weapons to try to devour the chicken before the other person could snag a bite, dipping the house-made garlic naan into the rich, buttery sauce.
Pop's Bagels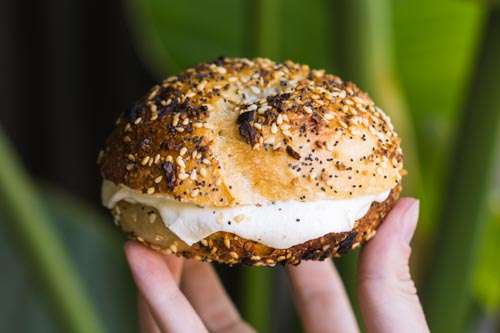 Real bagels have made their way to the West Coast! Pop's Bagels are, without a doubt, the best bagels we've found outside of New York. We got the everything bagel with a homemade buttermilk cream cheese that is absolutely next level. Pop's started with a mobile oven and a really small production before opening a permanent store at Platform in Culver City.
Vespertine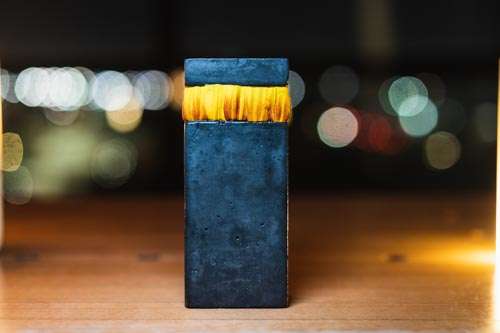 3599 Hayden Ave, Culver City, USA
The most revolutionary restaurant in L.A. right now is Chef Jordan Kahn's Vespertine. Vespertine is so much more than a meal. It's an architectural experience that incorporates the whole "Waffle" building. Diners start outside in the garden, continue up onto the rooftop, greet the chef in the kitchen, and, finally, take a seat in the dining room. To dine at Vespertine is to be transported to another world. Flowers, succulents, seaweed, and space goo are just a selection of offerings you might find on the menu. The dishes look out of this world, but they are delicious. It's a polarizing restaurant that had mixed reviews when it first opened, but Jonathan Gold loved it and named it his number one restaurant in L.A. Vespertine is game changing and should be on the international map.
Destroyer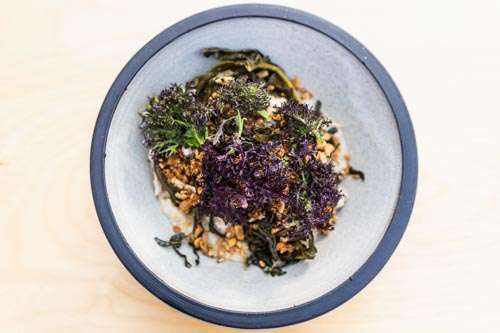 3578 Hayden Ave, Culver City, USA
If you want to experience Chef Jordan Kahn's food, but you don't want to spend $300 on a tasting menu, then go to Destroyer, his casual café located across the street. It has the same quality of cooking and is a great breakfast or lunch spot. Most dishes are under $10 and all are as tasty as they look. We tried the avocado toast and the tomatoes with lavender for breakfast, and the chicken confit with grits for lunch.
Burritos La Palma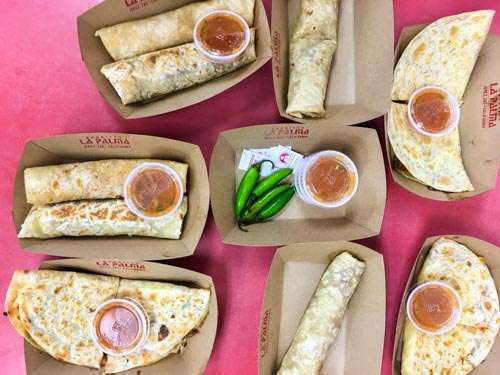 3939 S Figueroa St, Los Angeles, USA
These burritos are the size of tacos, just presented in a different way, with a tortilla folded around the good stuff in a slender, compact tube. They look extremely simple on the outside, but there's a lot going on behind the scenes. The magic of Burritos La Palma starts with their homemade flour tortillas, made from a secret family recipe. They're buttery, pliant, and doughy, the perfect vehicle for the juicy, saucy fillings. Their small size allows you to try a few flavors – our favorites are the birria (beef stew) and the bean and cheese. Luckily for us, Burritos La Palma has expanded beyond their original El Monte location, so you can also find their burritos in Santa Ana, at The Fields food hall, and at Smorgasburg on Sundays.
Holbox / Chichén Itzá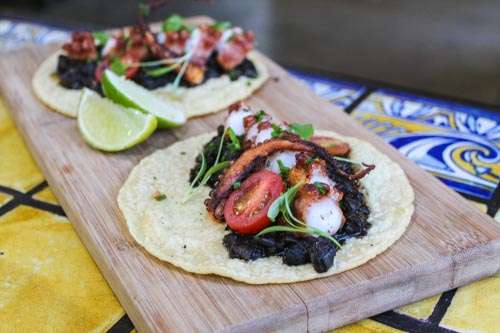 3655 S Grand Ave C6, Los Angeles, USA
Chef Gilberto Cetina is the mastermind between two stands in the Mercado La Paloma – Chichen Itza, his Yucatán-style lunch counter, and Holbox, its seafood counterpart. At Holbox, we tried the signature blood clams, octopus tacos, and the best grilled branzino of our lives. At Chichen Itza, we loved the Tikin-xic (wood-grilled fish filet in achiote sauce), the papadzules (hard-boiled egg enchiladas with pumpkin and tomato sauce), and the famous cochinita pibil (pork roasted in banana leaves). After Jonathan Gold ate here, he went home and booked a ticket to the Yucatán.
Mariscos Jalisco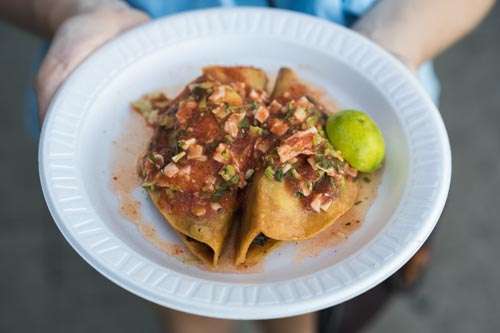 3040 E Olympic Blvd, Los Angeles, USA
Jonathan Gold's favorite taco truck in L.A. and a long-time resident on his 101 Best Restaurants in L.A. list is the famous Boyle Heights taco truck, Mariscos Jalisco. They're famous for one thing here – the tacos dorados de camarones: crispy, fried shrimp tacos that are assembled and then submerged wholly in a vat of bubbling frying oil, dunked and fried as one. It was one of Jonathan's favorite bites in L.A. – a crunch from the hard shell, a juicy burst from the shrimp nestled within, and a freshness from the tomatoes, onions, and avocado slathered on top. If you can handle some heat, you should also try the aguachile here – a crispy tostada, topped with shrimp, cucumber, and avocado.
La Azteca Tortilleria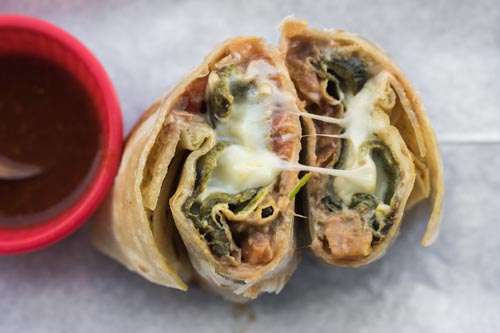 4538 East Cesar E Chavez Avenue, Los Angeles, USA
If you enjoy following in the footsteps of Jonathan Gold as much as we do, you've probably heard of Azteca Tortilleria's chile relleno burrito. What is it? A whole chile stuffed with cheese, inside a bean, cheese, and tomato burrito, all wrapped in a dreamy flour tortilla. Kaitlin usually doesn't love chiles, but this changed her mind. It's a delicious, one-of-a-kind burrito and well worth the drive to East Los Angeles.
Chengdu Taste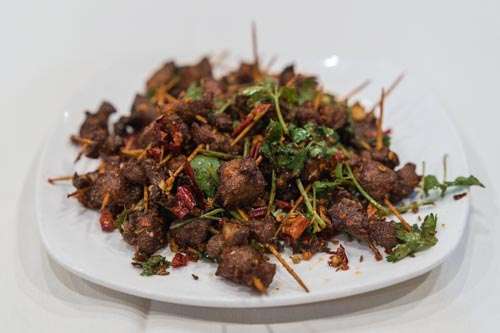 828 W Valley Blvd, Alhambra, USA
About 30 minutes east of L.A. is the San Gabriel Valley, which is home to some of the best Chinese food outside of Asia. In general if you go to this part of town, you're going to find amazing dumplings, noodles, etc., but one of our favorites – and one of Jonathan Gold's favorites – is Chengdu Taste, which has really delicious Sichuan food. Their signature dish is the "toothpick lamb", a dish you wish was a passed hors d'oeurves at every party: small, bite-size lamb pieces covered in Sichuan chiles and served on individual toothpicks. By the end of the meal your tongue and mouth are completely numb, but you can't stop eating because the food is too good.
Mian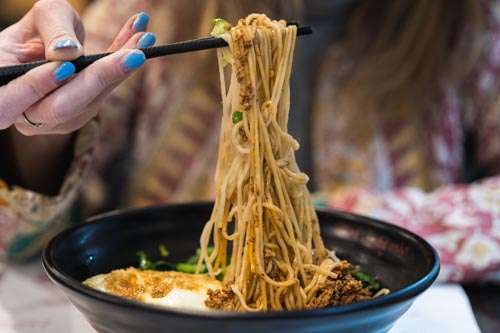 301 W Valley Blvd #114-115, San Gabriel, USA
Looking to get your spicy Sichuan pepper fix? Mian is from the same chef as Chengdu Taste, but this spot specializes in spicy noodles! We love the zhajiangmian beef noodles with Sichuan peppercorn sauce, a fried egg, and greens. All dishes are served with a side of mung bean soup, which is kind of like a sweetened iced tea, to help numb the spicy pain.
Sea Harbour Seafood Restaurant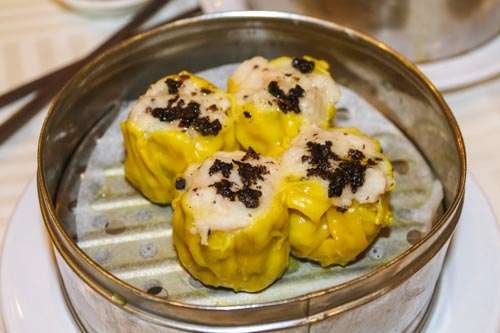 3939 N Rosemead Blvd, Rosemead, USA
Cantonese-style Chinese food meets Hollywood glamour at Sea Harbour in the San Gabriel Valley. It's like the Barbie Dreamhouse of Dim Sum – there's real gold foil painted on top of the steamed salty egg yolk buns, and there are truffles on everything, even the pork and shrimp dumplings. Treat yo' self! Despite all the glitz, the food here is very authentic and traditional, although it is a little pricier than other places in town.
Union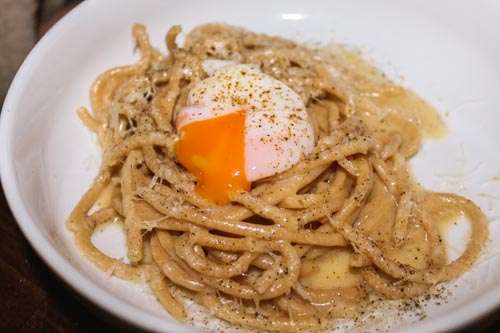 37 Union St, Pasadena, USA
For a fabulous Italian feast, head to our favorite restaurant in Pasadena: Chef Bruce Kalman's Union. It's comfort food with a California twist – there are lots of seasonal market vegetables mixed in with your buttery pastas. Union's bucatini is one of the best versions of cacio e pepe we've tried, and the bright orange yolk on top of the noodles is eye-catching. We also loved the meatballs with San Marzano tomatoes, and the seasonal potato and leek agnolotti with walnut pesto, brown butter, and Grana Padano. This is a place you're going to want to indulge in dessert – we love their not-too-sweet olive oil cake with citrus gastrique and creme anglaise, but if you're craving something rich and decadent, try the chocolate budino with cacao nibs, truffle salt, and olive oil.
Colossus Bread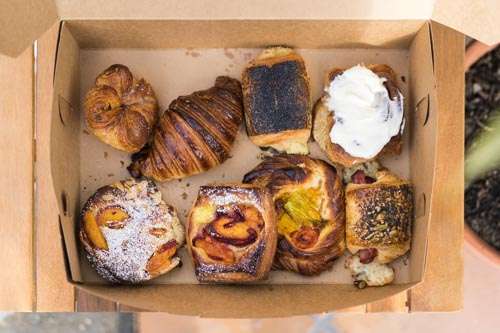 2311 S Alma St, San Pedro, USA
If you're searching for the best pastries and sourdough bread in L.A., look no further. Head baker and owner Kristin Colazas Rodriguez previously worked in fine dining restaurants and commercial bakeries in Los Angeles and San Francisco, before opening a bakery near her hometown of Long Beach. Colossus Bread specializes in artisanal bread made the old-fashioned way – with local grain milled in-house. Colossus offers a large selection of sweet and savory croissant-based pastries that highlight the seasonal and local offerings of Southern California – and you can also get high quality, hand-crafted coffee here!
Taco María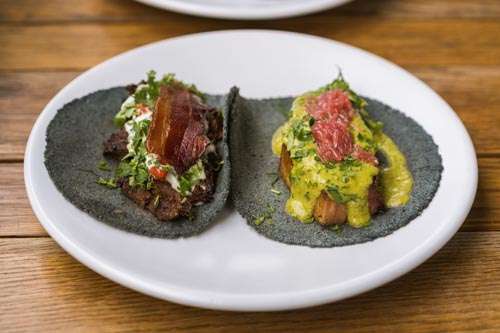 3313 Hyland Ave, Costa Mesa, USA
Chef Carlos Salgado made a name for himself and for the Orange County food scene with his elevated, Mexican-inspired tasting menu at Taco María. Chef Salgado started cooking out of a food truck before opening his Costa Mesa restaurant, where he uses a combination of Californian and Mexican ingredients. He nixtamalizes blue corn in house to make his tortillas, which serve as the base of a lot of his dishes. Taco María serves food a la carte during weekend lunches and on Tuesday evenings, otherwise only the tasting menu is offered. We tried the a la carte menu, and particularly loved the blue corn quesadilla with mushrooms, Oaxacan cheese, and epazote cream, and the fried black cod tacos with charred scallion aioli, grapes, and cabbage. We can't wait to try the tasting menu on our next visit!