We're back, baby! The end of lockdown is near, and life is slowly but surely returning to the city after a six month lockdown. Easter Sunday is on April 4th, outdoor dining returns on April 21, and indoor dining returns May 6th – so make your reservations now! Restaurants, how we've missed you! Keep reading to see a list of the exciting new openings, events, and collabs happening this month in Copenhagen.
Looking for more great spots for food and drinks in Copenhagen? Check out our city map of Copenhagen!
Easter in Copenhagen
Celebrate with a traditional Danish Easter lunch at home. Both Møntergade and Aamanns are offering take-away Easter menus starting on March 30th – of course, you will find all of the classics like frikadeller, curry herring, and chicken salad. A few bakeries in town (Hart Bageri and Alice) are also baking British hot cross buns.
View this post on Instagram
Outdoor Dining Returns
The biggest news this month is the return of outdoor dining. On April 21st, restaurants are allowed to open their outdoor seating for dine-in customers with a coronapas. So far, it seems like most restaurants will wait to open until May 6, but Broens Gadekøkken, Den Vandrette, Kødbyens Fiskebar, Ved Stranden 10, Lille Blå, Pizzeria Luca, Lola, Lumskebugten, Bevi Bevi, Bar La Una, Maison, Gorilla, Pluto, and Apollo Bar have announced that they will open for outdoor service on April 21st.
View this post on Instagram
Aamanns Gadekøkken
Adam Aamann and his team are bringing the best dishes from Aamanns 1921 to Broens Gadekøkken this year. Smørrebrød, fried plaice, krebinetter, beef tartar with brown butter emulsion, and more – opening at Broens on April 21st.
View this post on Instagram
Collective Bakery
Coffee Collective's bakery, Collective Bakery, is slated to open in Nørrebro after Easter. While they haven't announced an official opening date yet, they've already begun testing some of their pastries at their various locations around town. Have you tried one yet?
Update: Collective Bakery has announced they will open their doors on April 9th, 2021.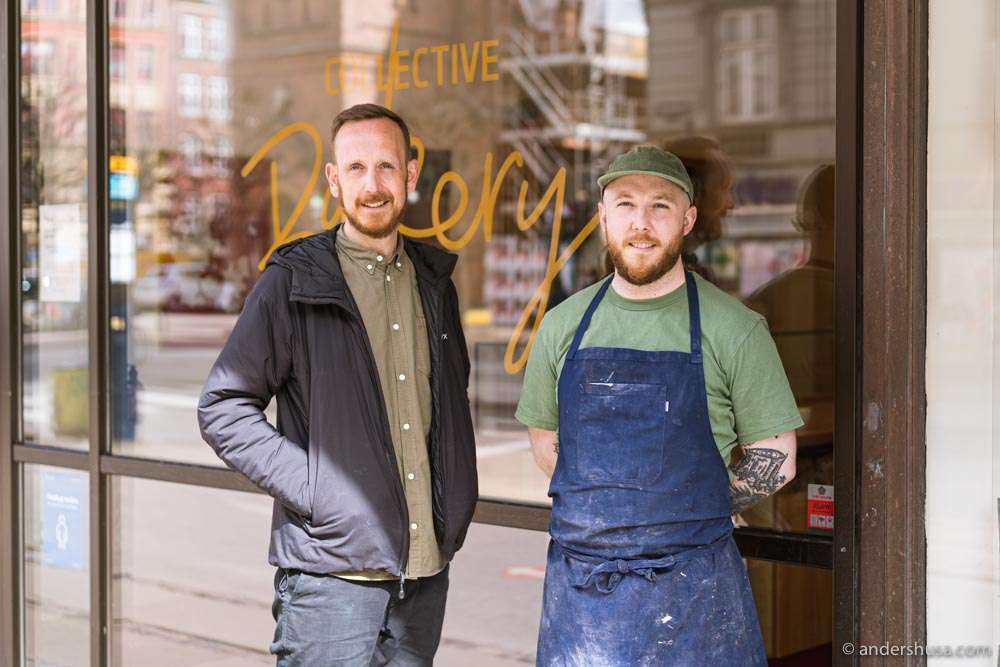 Ice Cream Season Begins!
Østerberg Ice Cream and Coffee Collective (with their coffee soft serve) were the first to begin serving ice cream this year, both starting during the last weekend of March. Word on the street is that Alice will start scooping in the second week of April. Click here to read our guide to the best ice cream in Copenhagen!
View this post on Instagram
Rødder og Vin – New Wine Bar
Everyone's favorite natural wine bike delivery boy, Solfinn, is opening a new wine bar inside Censuum, a new department store opening close to Torvehallerne. This outpost of Rødder og Vin will serve natural wine from taps only – a more sustainable, and more affordable way of drinking. Buy a glass or even a pitcher to-go, starting on April 21st when they open for take-away.
View this post on Instagram
Strutto
Strutto is a pop-up turned food stall from Luca Donninelli (formerly of Relæ) and his girlfriend Cecilia Aroni (pastry chef at Hart Bageri) opening at Broens Gadekøkken on April 21st. The menu is focused around the Italian piadina – a sort of tortilla made with pork lard (hence the name Strutto, which means lard).
View this post on Instagram
The Hungries
Consider joining our members-only food club! We are having both in-person events in Copenhagen as well as virtual events that you can join from anywhere in the world. Here's what's coming up for The Hungries in April:
Fried Chicken + Natural Wine Picnic with the Madman! – April 10th
Have you seen Geoffrey (the fried chicken madman) making his fried chicken from his Frederiksberg balcony? Well, if you haven't gotten a chance to try it yet, now's your chance! Join The Hungries (VIP level) for an invite to our fried chicken and natural wine picnic with Geoffrey.
Note: Spots are limited (8) and for members only, which means we can't allow anyone to bring a +1 unless in the unlikely scenario that the event is not filled up by members. All Covid safety rules will be followed – this will be an outdoor + socially distanced event with a negative test/proof of vaccination required. If there is a high demand, we will schedule a second fried chicken event!
View this post on Instagram
Virtual Coffee Masterclass with Tim Wendelboe – April 24th
Next up in our virtual event series is a coffee class, tasting, and Q&A with world champion barista Tim Wendelboe! In addition to being the owner of the eponymous coffee shop and roastery in Oslo, Wendelboe is one of the world's leading resources on coffee. This event will be held over Zoom on Saturday, April 24th, 2021, at 11:00 CET (Central European Time) and is exclusively for the VIP members of The Hungries. The tasting will focus on the light-roasted Nacimiento from Honduras. In Oslo, the coffee is available at Tim's own shop. In Copenhagen, it's for sale at Hart Bageri. If your local coffee shop does not have his coffee, it can be purchased in Wendelboe's online shop.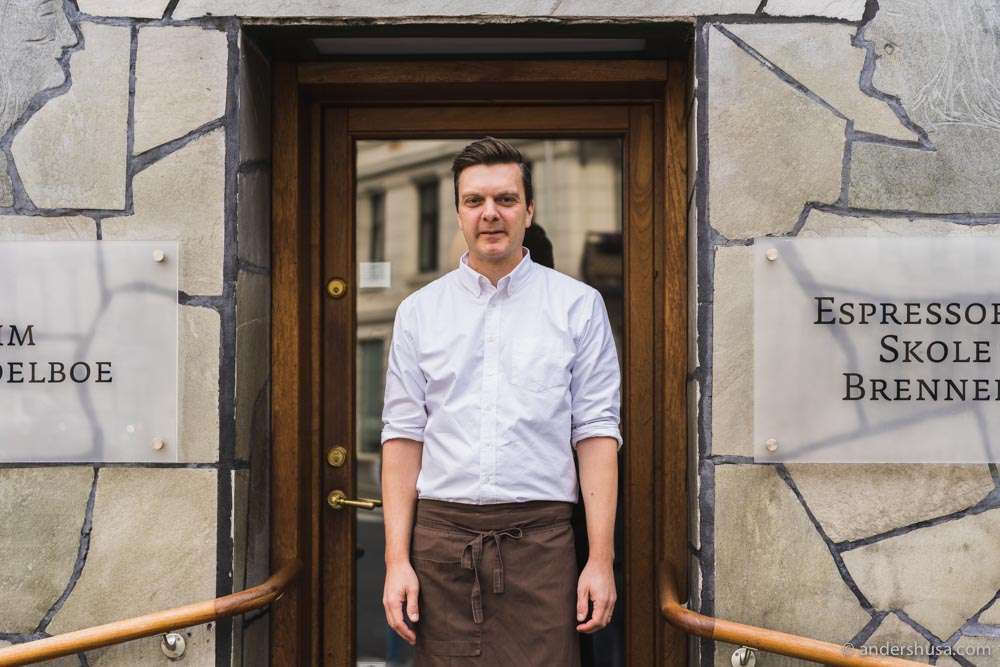 What are you eating this month? Let us know in a comment below!
Follow Us on Social Media

YouTube
Anders Husa & Kaitlin Orr

Instagram
@andershusa
@carnivorr

Facebook
Anders Husa & Kaitlin Orr

Join Our Food Community
The Hungries
Become a Patron!