If you follow my stories on Snapchat or Instagram it shouldn't come as a surprise that Copenhagen is my favorite city in the world. I might just move here one day, but right now I just try to go as often as I can. Everytime I'm there it seems that five new restaurants just opened. There are so many foodie stories I want to share, but never enough time to write them all. Thus, I've made this list of the 10 restaurants you need to know in Copenhagen right now, and I will share my full foodie story from each place very soon.
Update: I now have a complete foodie map of Copenhagen! Check it out.
108
108 is easily my top recommendation among restaurants in Copenhagen – regardless of genre. This is the casual sister restaurant of Noma, which you may know as one of the best restaurants in the world. Earlier this year, while Noma Australia was going down, we attended the pop-up of 108. That was all very nice and interesting, but these guys have clearly worked extremely hard since then to improve on every aspect of their game. Now, in Strandgade 108, the place looks amazing. The service is flawless, the food is simple and elegant in its presentation, but explodes with flavors. I've been there twice and I'm already thinking of when I can go again. Read the full foodie story here.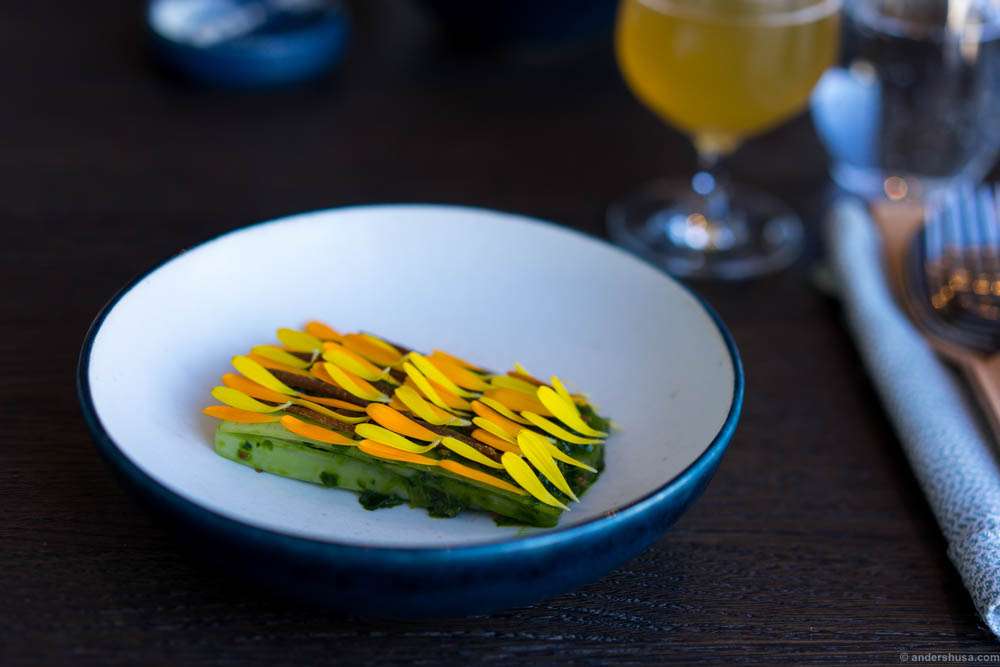 Admiralgade 26
Finally, the guys who run Ved Stranden 10 – my favorite wine bar in Copenhagen – has opened a restaurant too. The new place is located in the same block but at the opposite corner. Admiralgade 26 is the address, so to continue the trend they've gone ahead and named it just that. Interior in an early 1900's style with white painted wooden walls and Scandinavian designer lamps and furniture should be familiar if you've been to their wine bar. Admiralgade 26 is open for breakfast, lunch, and dinner. The cuisine is a mixture of Danish and Japanese, with some elements of the Mediterranean kitchen as well. Presentation: just beautiful! Read the full foodie story here.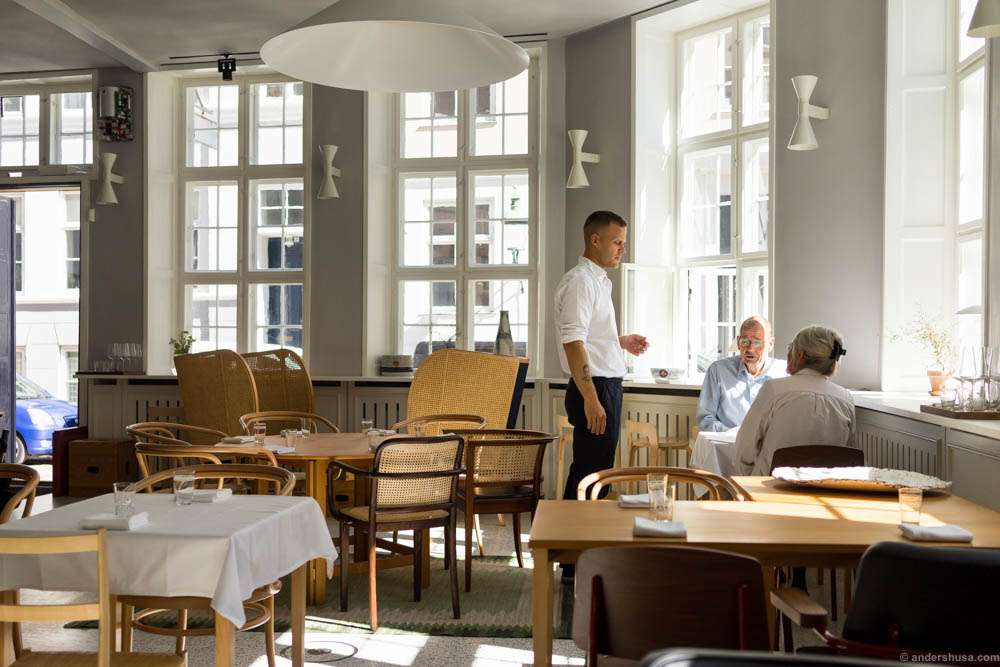 Lou Lou
Please note: This restaurant has closed permanently.
Chef Bo Bech who runs restaurant Geist has been busy with a lot of projects lately. Lou Lou is one of them. It's an Italian restaurant, but with Bo Bech's unique touch to both the food and interior. Sink your butt into one of the blue velvet sofas and get lost in the quirky design elements around you. Order a few starters, a main dish, and dessert. Each creation looks extremely simple on the flower painted grandma plates it's served on. Don't get fooled, though, the pureness of the presentation and limited amount of ingredients hides a good punch in flavors. Read the full foodie story here.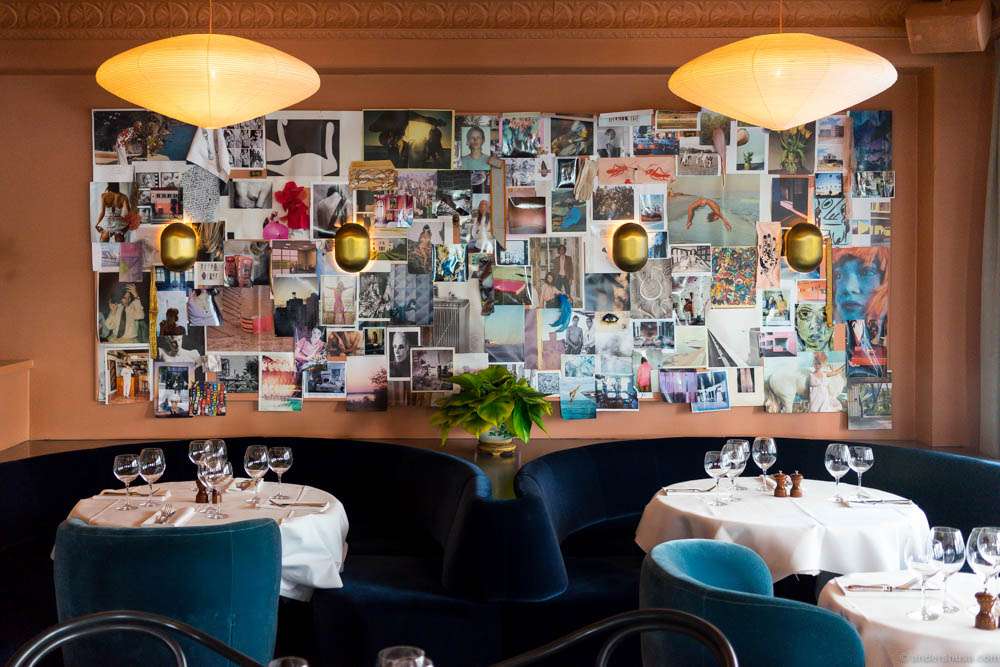 Honey
The Kadeau-guys have opened a new restaurant called Honey, which they describe as a luxury canteen. During the day it's actually a canteen for the people who work in the office building on the floors above, but when evening comes it turns into a restaurant. This is the place to get a really cheap, yet decent meal in Copenhagen. Quality ingredients and good cooking skills in the kitchen. Don't expect anything spectacular, though, with prices at DKK 49 for a glass of the house wine. Starters are DKK 69 and main dishes DKK 169. Self-serve soft ice including homemade toppings is priced at DKK 69 as well. The food is as simple as the prices are low, but I wish this was my work canteen. Read the full foodie story soon.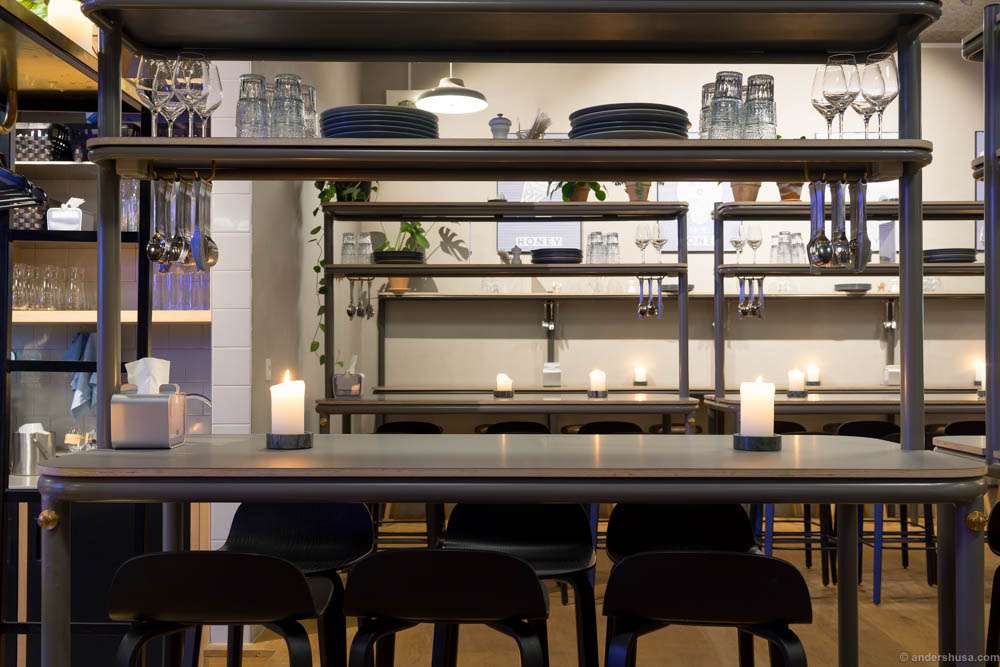 Restaurant Palægade
Restaurant Palægade became a reality when a bunch of talented people with different experience from Danish cuisine came together. Sommeliers Simon Olesen and Rasmus Amdi Larsen, the former head chef at restaurant Schønnemann, Karina Pedersen, and the restaurateurs of Formel B and Uformel. In Palægade, close to Kongens Nytorv, Danish open-faced sandwiches are king – at least for lunch. Go here for all the classics like sole, kartoffelmad – potatoes on bread, chicken salad and tartare. Visit later at night to experience a meal that has morphed into a modern tasting menu, with the former head chef at Formel B, Magnus Mondrup, in charge. Read the full foodie story soon.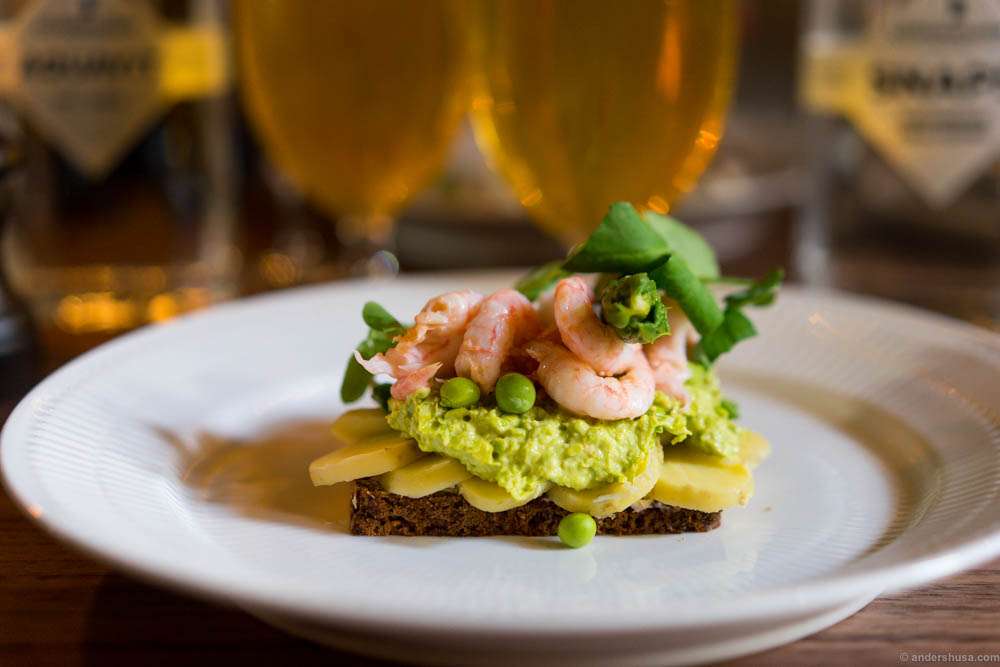 Tapperiet Brus & Restaurant Spontan
Rumors were out that the beer-loving duo Tore and Tobias of To Øl was building a beer bar close to Bæst and Mirabelle in Nørrebro. Suddenly, I heard it was going to be a brewery and a restaurant as well. Not only that, but they managed to grab the head chef from the one Michelin star restaurant Marchal at Hotel d'Angleterre, Christian Gadient, to lead the kitchen. In restaurant Spontan he serves great looking Nordic food, but dares to use ingredients and techniques from other kitchens around the world. The obvious pairing is a beer menu, of course. In Tapperiet Brus you can order craft beers from To Øl and other famous nomad brewers like Mikkeller. They also serve cocktails on tap with exciting ingredients like wood sorrel. Read the full foodie story here.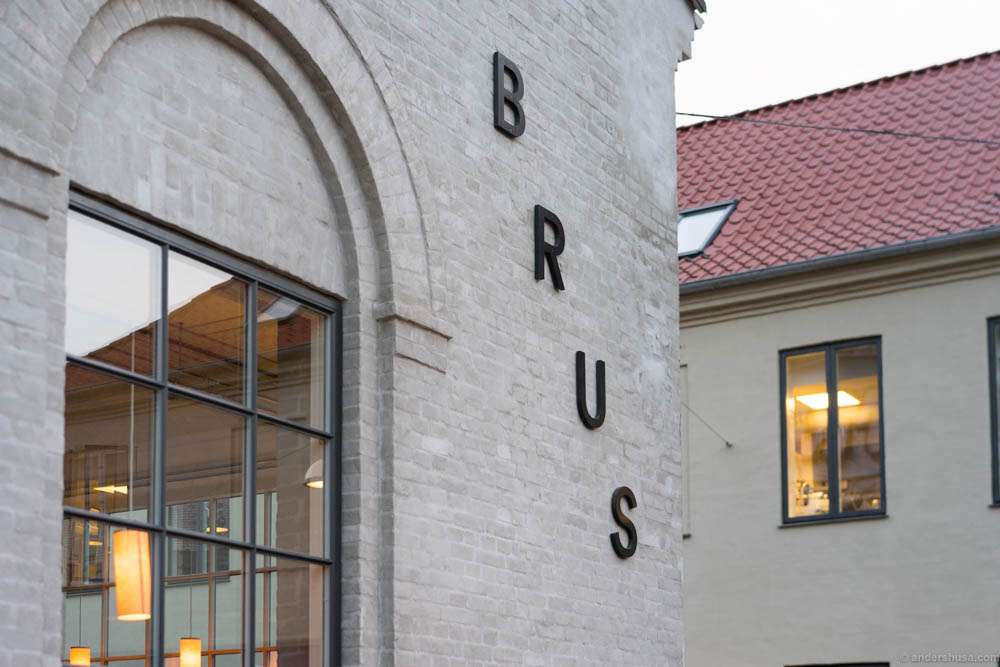 Hija de Sanchez Kødbyen
Rosio Sanchez has expanded her taco business in Copenhagen with another branch of Hija de Sanchez in Kødbyen. This time it's a proper brick and mortar building as opposed to the food stall in Torvehallerne. The menu is still as simple and the service just as fast. Grab a stool outside or take your tacos to go. Make sure to follow their Instagram or Facebook page to get news about the highly popular Amigos de Sanchez events. Top chefs in Copenhagen and from all over the world are regular guest chefs and the queues are as long as their reputations are big.
La Banchina
I can't think of a more perfect summer paradise in Copenhagen than the new Italian wine bar and restaurant that has opened. At the piers of La Banchina you can enjoy natural wine and simple food in the sun by the sea. It's almost as far out as Amass on Refshaleøen. Sitting here and sharing a bottle of super juicy fermented grapes is one of the best memories of this year. Read the full foodie story soon.
Søren K
In the quiet area along the canal that runs from Knippelsbro to Langebro, on the opposite side of restaurant No. 2 and "Cirkelbroen" is the Royal Danish Library – also known as the Black Diamon due to its design. Restaurant Søren K, named after the famous Danish philosopher Søren Kierkegaard, is located on the ground floor of that building. It's not a new restaurant as the title promises – in fact, it's 17 years old. However, the head chef Casper Stuhr Sobczyk is new since April this year and his cooking skills have made it worth a visit again. He balances the old with the new, Nordic and French, and modern presentation techniques with great flavors. Read the full foodie story here.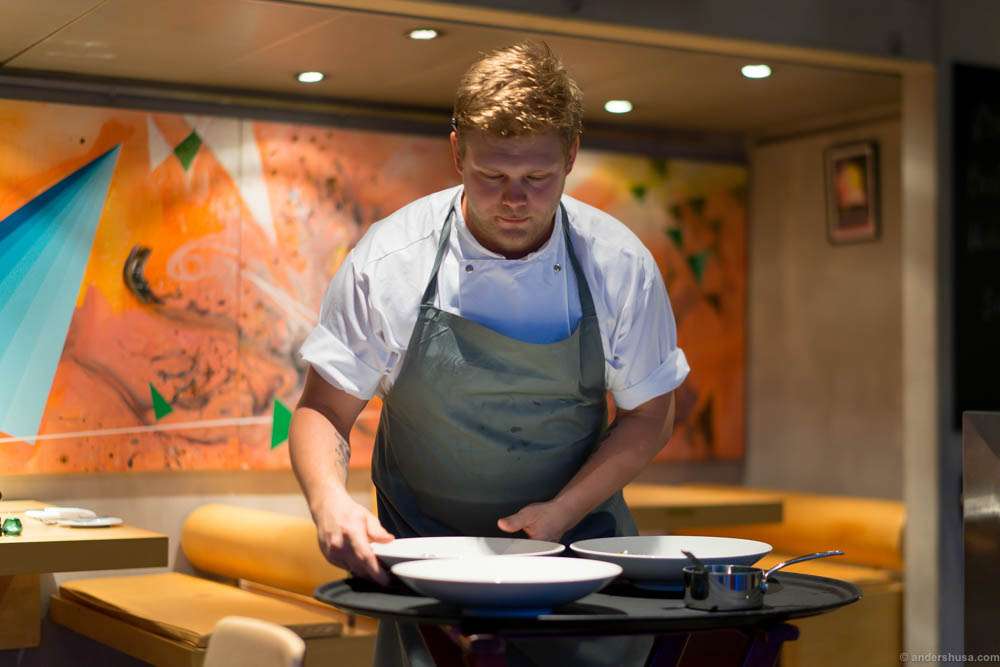 Møllers Kaffe & Køkken
The people at Møllers Kaffe og Køkken in Nørrebro serves the ultimate brunch in Copenhagen. You order by checking your choices on the menu with a pen before you deliver the note in the bar. Soon, your table will fill up with the most beautiful looking creations served on colorful plates. It's the perfect Instagram meal, and that might be how the word has spread. This is hardly a brand new place anymore, but the brunch has become so famous that you should definitely check it out if you haven't already been there. Read the full foodie story soon.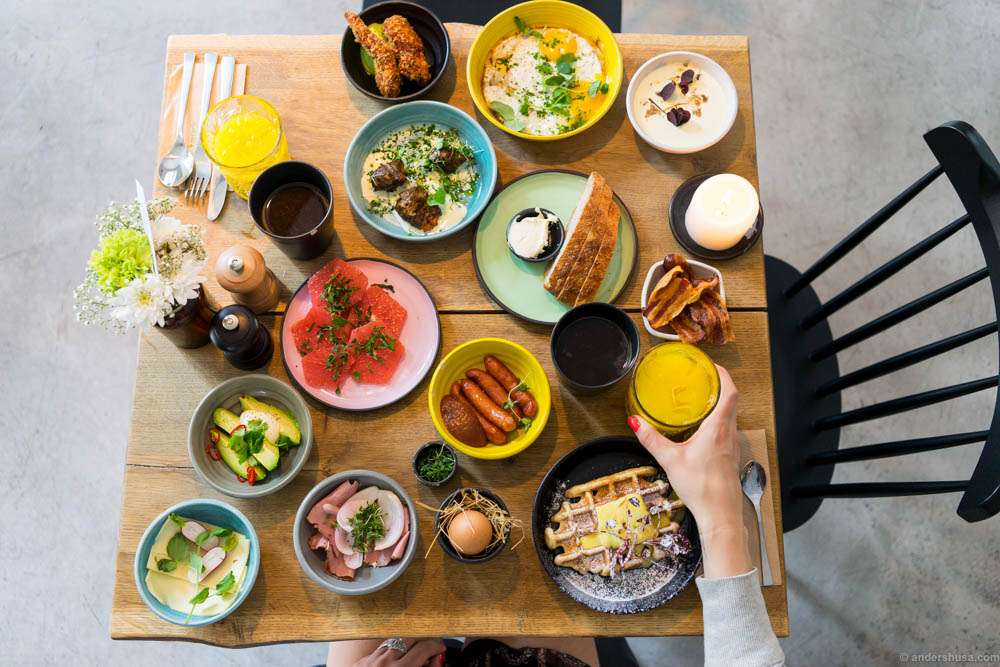 What's your favorite new place in Copenhagen? Please share in a comment below.
Lagre
Lagre
Lagre
Lagre
Lagre
Lagre
Lagre